Outdoor Activities in Edinburgh: Adventure City Guide
Check out our Adventure City Guide to the best Outdoor Activities in Edinburgh. From Mountain Biking in the Pentlands to hiking up Arthurs Seat.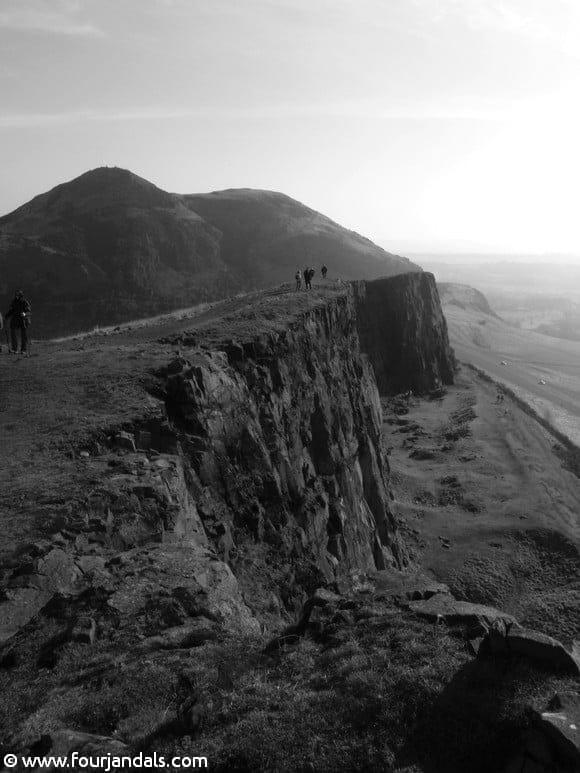 Are you looking for an insider's adventure travel guide for the best outdoor activities in Edinburgh?
As part of our Adventure City Guide series, we share with you our insider tips on the top adventure and outdoor activities to do in Edinburgh; including how to get there and costs.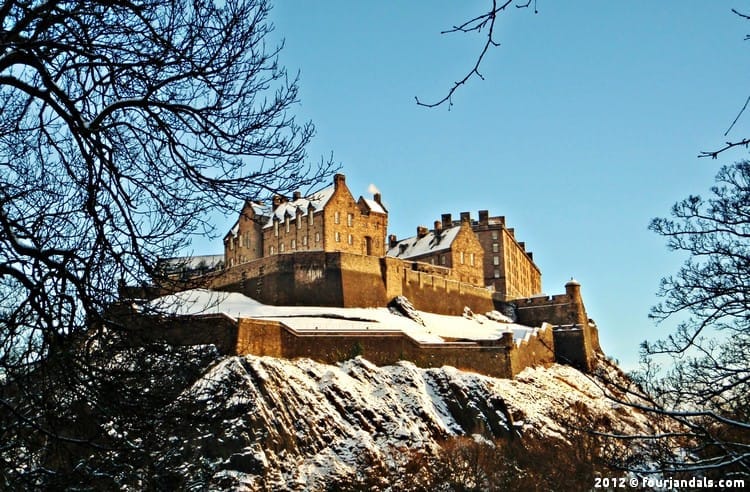 Why visit Edinburgh for adventure?
We think Edinburgh is one of the most liveable capitals in Europe. It has been our base for the last 2 years and is ideal for adventure travellers. While the weather may not always be the best, when the sun is shining, the Scottish capital comes to life.
The best part about the outdoor activities in Edinburgh, is that most can be reached within a few minutes by walking, biking or using public transport. Perfect if you are travelling without a car.
The Best Outdoor Activities in Edinburgh
Climbing Arthurs Seat
Our favourite outdoor activity in Edinburgh is walking up Arthurs Seat in Holyrood Park. This old volcano provides a spectacular backdrop to an already beautiful city. You won't miss it either because Arthurs Seat can be seen from nearly every corner of Edinburgh.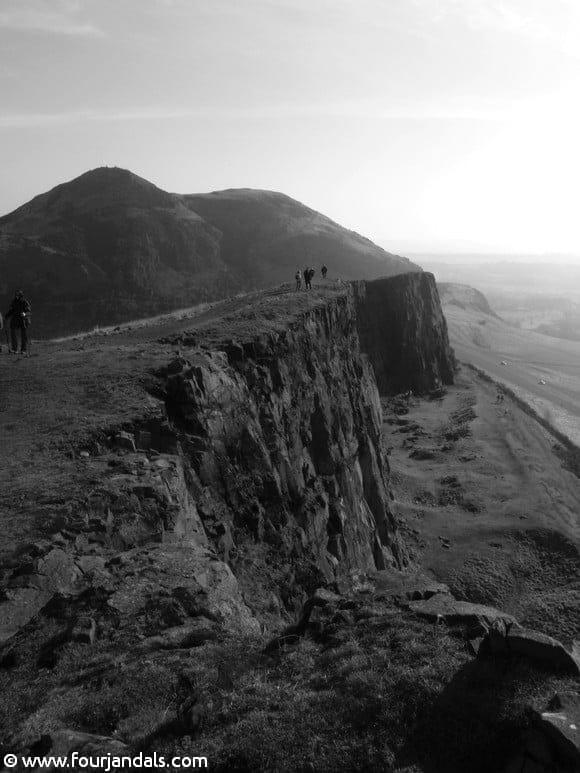 From leisurely meandering paths to the lung busting, calf burning climb up the near-vertical stairs, there are a number of different paths leading up Arthurs Seat to suit all abilities. The quickest route will take approximately 20 – 30 minutes.
The views at the top of Arthurs Seat are truly spectacular. On a clear day you can see across Edinburgh city to the Pentland Hills and the Firth of Forth.
You can easily spend a whole day exploring Arthurs Seat with three different lochs, the ruins of Anthony's Chapel and the Queens Holyrood Palace.
Getting to Arthurs Seat:
Arthurs Seat can be reached by walking from the city centre in 10 minutes. Car parking spaces are available within Holyrood Park if you are feeling lazy.
Cost of walking up Arthurs Seat:
Free!
Additional information for Arthurs Seat:
Read our Arthurs Seat walking guide to find out a little bit more about the walk. The Visit Scotland Edinburgh page also has lots of additional information about Holyrood Park.
Exploring the Pentland Hills Regional Park
The Pentlands Hills Regional Park are perfect for walkers and mountain bikers of all abilities wanting to escape the city for a few hours of outdoor activities in Edinburgh.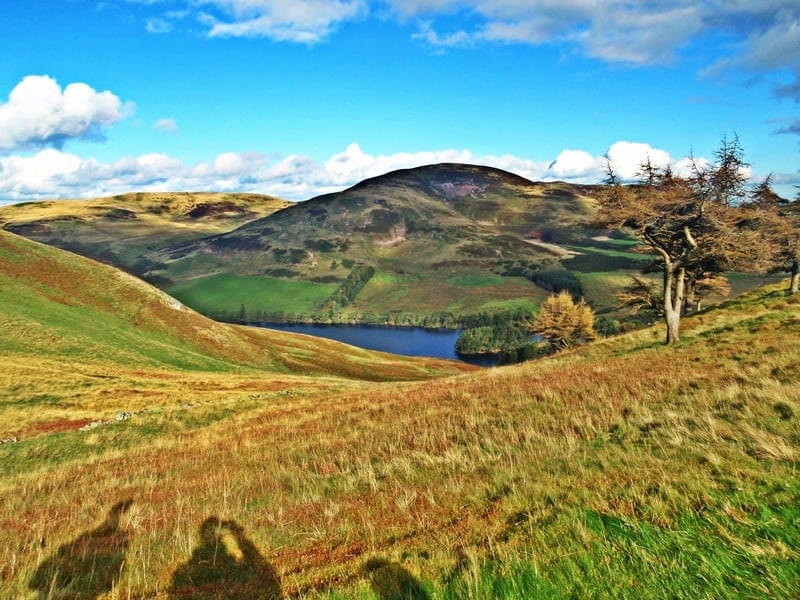 With over 100 km (60 miles) of signposted tracks running across the Pentlands, you are spoilt for choice. And even though the hills attract over 600, 000 visitors annually, it is uncommon to see another person.
Many of the trails and paths are multi-use so you will share them with cyclists, walkers, dogs and even the odd farm animal. So take care if you are careening down the hills on a mountain bike.
Getting to the Pentland Hills Regional Park:
Get to the Pentlands by cycling on dedicated cycle paths from Edinburgh city centre or catch local buses. These include bus routes 4, 10, 11, 15, 15A, 16, 27, 44 and 44A with Lothian Buses.
Cost of exploring the Pentlands:
Free!
Additional information for the Pentlands:
The Pentland Hills Regional Park website provides all the information you need including trail maps, advice and tips.
Walking and Biking the Water of Leith
The Water of Leith is a river flowing from the Pentland Hills through the heart of Edinburgh to the Firth of Forth in Leith. Criss-crossing the meandering river is the stunning 20 km (12 mile) Water of Leith Walkway which provides a welcome respite in the city centre.
The Water of Leith walkway is perfect for family strolls, romantic couples or a morning run to burn off the haggis from the night before. The walkway is suitable for cycling and is accessible across some sections by wheelchair and even horseback.
After rainfall it can be quite wet and muddy along some of the pathways so you may need a change of clothes after mountain biking!
Getting to the Water of Leith Walkway
The Water of Leith walkway can be joined at hundreds of places up and down the river. These also link with other paths and cycle routes, including the Union Canal and Pentland Hills. The walkway is well signposted and you can buy detailed maps from the visitor centres for £2.
Cost of the Water of Leith Walkway
Walking and cycling along the Water of Leith is free.
Additional information for the Water of Leith Walkway
The Water of Leith Conservation Trust provides lots of extra information including outdoor activities in Edinburgh, trail maps and details of any closures or detours.
Walking and Cycling the Union Canal
The Union Canal runs 51 km (32 miles) from Edinburgh city, over ancient aqueducts and through tunnels until you reach the Falkirk Wheel. It is a perfect route for getting out of the city to explore the Pentland Hills.
On a sunny day the Canal can be packed with others running, cycling and walking with their kids feeding the swans.
While it can be a little scary riding your bike along the narrow paths, as long as you do it slowly and use your bell frequently, you will have no problems with other users. Just be prepared to stop often and let other users pass you by too.
No point forcing one of you into the water!
Getting to the Union Canal:
The best place to join the Union Canal is in the city centre off Fountainbridge Road. You can also join from hundreds of linking pathways along the route.
Cost of exploring the Union Canal:
Free!
Additional information for the Union Canal:
Find out about what other outdoor activities in Edinburgh you can do along the Union Canal from the Scottish Canals website.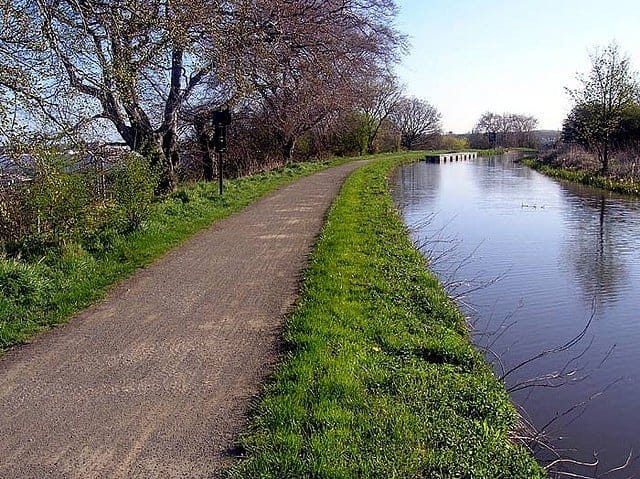 Best time of year to visit Edinburgh for adventure?
We think the best time of year for outdoor activities in Edinburgh is during spring (May – June). There are not as many tourists clogging up the main tourist attractions and the weather is the most settled.
Summer can be great, especially if you time your visit with the Edinburgh Fringe Festival. While winter often brings snow and freezing temperatures which will make hiking and biking hazardous. But the scenery can be spectacular when dusted in white.
I love Edinburgh for adventure because…
When the sun is shining the city comes alive. Within short walking and cycling distances you have some of the best scenery in Scotland to enjoy.
Do you have any outdoor activities in Edinburgh to add to our adventure city guide?
5 Fun Adventure Activities in Vietnam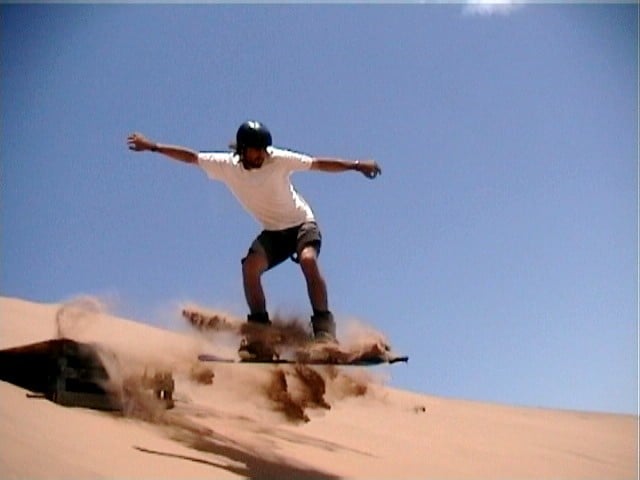 A stunning country with glorious scenery and an amazing culture, Vietnam offers many attractions for the modern tourist. It would be easy to spend a holiday in Vietnam just sightseeing and immersing yourself in the culture – which thanks to a heavy French influence, is different to its South Eastern Asian neighbours – but why pass up on some of the fun adventure activities in Vietnam?
Sandboarding
Also called sand surfing, sandboarding is an extreme sport, exactly like snowboarding, but on sand dunes instead of snow. Regularly named among the best sandboarding destinations in the world, are the Mue Ne Dunes. A series of red dunes around the resort town of the same name, sandboarding has not yet hit the professional heights here but is more of a fun cultural experience. Women in cone hats rent out boards to everyone from kids to saffron-robed Buddhist monks.
Mue Nie is also home to the magical Fairy Stream. This small shallow river winds through moon-like rock formations and is fun to walk through. You can watch the fish as you walk up to two kms in the water or you might try your hand at fishing. You'll need some basic tackle including rod and reels. Check out these great options for beginners.
Take on Mount Fansipan
Nicknamed "the Roof of Indochina", Fanispan at 3,143 metres is the highest mountain in the region. Located in Sapa, a town in the Lao Cai province in Northern Vietnam, the mountain can be conquered via two main climbing routes, one categorised as 2D1N, the other a longer 3D2N route. Both climbs require a guide. For those who prefer an easier way to the summit, the Fanispan cable car takes just 15 minutes to achieve what climbers do in 2-3 days, travelling on cables high above primitive forests.
Ride a Motorbike from Ho Chi Minh to Hanoi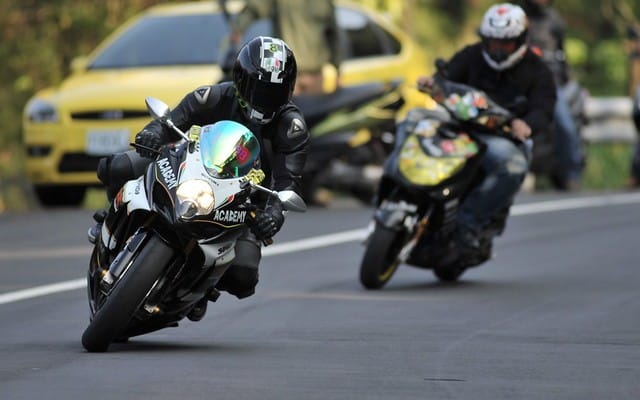 One of the enduring images of Vietnam is the streets of Ho Chi Minh crowded with motorbikes, but motorbikes are also popular outside the cities and Vietnam has become known for some amazing motorbike routes. One of the favourite journeys is from Ho Chi Minh to Hanoi. There are various routes to cover the distance of more than 2,000 kms, all taking you through gorgeous scenery and fascinating towns and villages.
Marble Mountain Rappelling Tour with Temple and Cave Exploration
You might think that abseiling down a vertical rock face is for experienced adrenalin junkies but not so on a rappelling tour in the Marble Mountains in Vietnam. Located just north of the popular resort city of Hoi An, the Marble Mountains are known locally as the "Five Elements Mountains". Tours start in the city and once in the mountains, all equipment and instruction is provided to complete at least two rappels (depending on the tour company you choose). Besides the rappelling, the tours have spectacular views of the coast and include trekking through the mountains, visiting caves and temples
Canyoning
Canyoning is a thrilling adrenaline rush of an adventure sport wherein you jump into a fast-flowing mountain stream and allow yourself to be carried at high speed downstream. The most popular place for canyoning in Vietnam is Dalat. Dalat is in the Central Highlands and is a lovely resort town near a lake becoming renown as a destination for honeymoons as well as the adventure sports of cliff jumping, waterfall rappelling, natural water slides, and hiking, as well as canyoning. Various companies offer canyoning tours in Dalat all at similar prices for similar itineraries, so just choose which appeals most.
The 4 Best US Cities for an Outdoor Adventure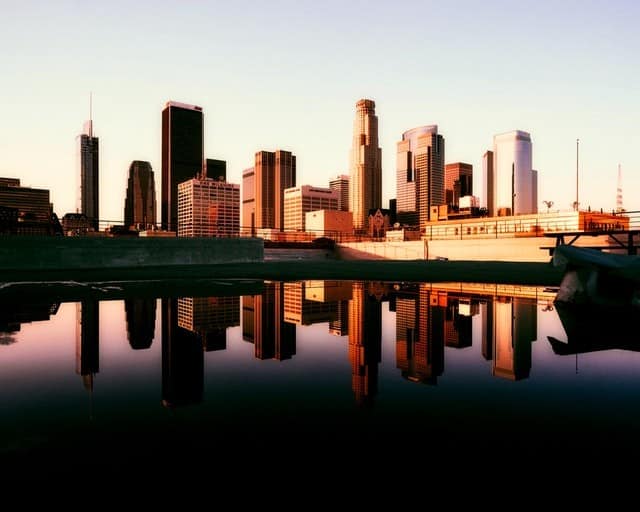 If you are looking for a destination that will get your heart racing and adrenaline pumping, you will be spoilt for options in the US. Offering various landscapes and tough terrains to tackle, outdoor enthusiasts can find some of the biggest and best challenges in different states across the country.
If you want to enjoy an adrenaline fix in 2019, check out the following four best US cities for an outdoor adventure.
There is more to Los Angeles than celebrity homes, high-end stores and boutiques, and fun Hollywood tours. Not only can you book charter jets Los Angeles to touch down in the city with ease, but there are many superb outdoor pursuits for adventure enthusiasts.
For example, you could try your hand at horseback riding at Griffith Park, or you could hike up Mount Baldy, which is the highest mountain point within Los Angeles County. Also, if you want to come face-to-face with various forms of marine life, you will be happy to learn you can snorkel in the stunning Lover's Cove.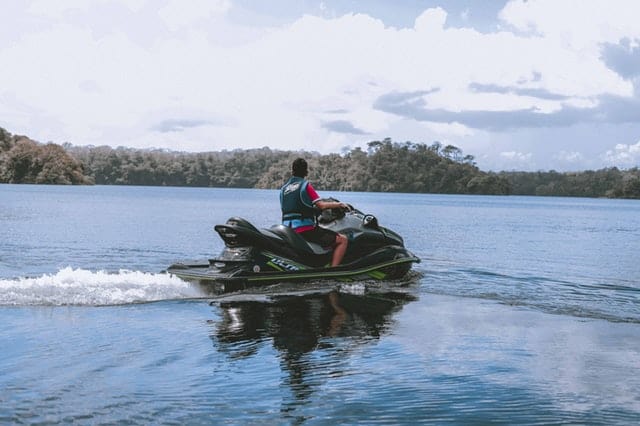 As Seattle is surrounded by water, you can choose from a multitude of fun watersports during a visit in the Emerald City. For example, you can take to the city's lakes and waterways to enjoy a spot of:
Kayaking

Canoeing

Sailing

Jet skiing

Paddle boarding

Kite boarding
While hikers, cyclists, and runners will love to tackle the Burke-Gilman Trail, which is an extensive trail located north of Ballard by Puget Sound.
Offering more than 40 state parks and eight beautiful beaches, those looking for a fun outdoor adventure should look no further than Portland. Avid hikers should head straight to Forest Park once they arrive in the cool, laidback city, as it covers approximately 5,100 acres and is one of the largest urban forests in America.
Visitors can also escape the hustle and bustle of the city at Columbia River Gorge, which offers the largest concentration of waterfalls in the US, including the 620ft tall Multnomah Falls. It will offer a great hike for almost every age and can help visitors to reconnect with nature.
Offering more than 300 days of glorious sunshine throughout the year, it is easy to see why many people make their way to Aurora to enjoy its many outdoor pursuits. One destination you shouldn't overlook is Aurora Reservoir, which allows visitors to enjoy a spot of fishing, sailing, swimming, windsurfing, and boating.
If, however, you are looking for a destination that offers superb horseback riding opportunities, don't miss out on 12 Mile Stables, which has been serving both locals and tourists for many decades. It's an experience you will not forget in a hurry, as you can enjoy 27 miles of riding trails across 3,300 acres at Cherry Creek State Park.
If you are considering an outdoor getaway in the United States, you can rest assured the above destinations will not let you down.
Review: 10 Day Egypt Explorer Tour with Expat Explore
A comprehensive review of Expat Explores 10 Day Explorer Tour through the stunning country of Egypt.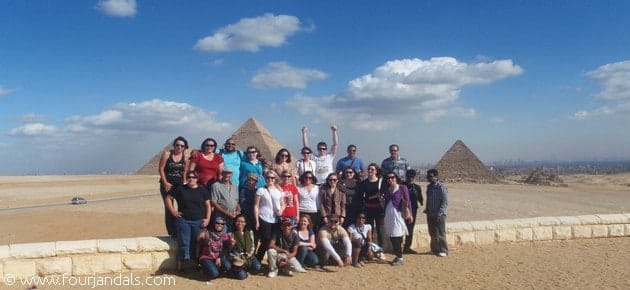 We have been wanting to visit Egypt for a while now so when the opportunity to get away over the Christmas and New Year period arose we knew we needed to head there for a break. We joined Expat Explore on their 10 Day Explorer Tour through Egypt taking in the sights of Cairo, Aswan, Luxor and Hurghada.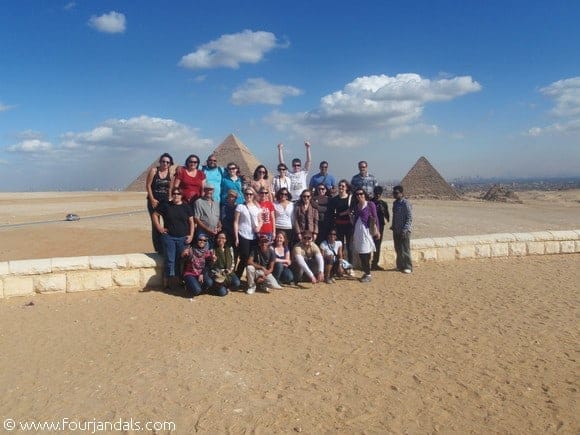 The reason we chose Expat Explore was that they were the cheapest in price with all the same sights and in the end we were happy with our choice.
Pre-departure they emailed us our itinerary with the optional excursions and additional costs for entry fees included so that we could budget properly. As well as following up with our pre-trip questions regarding flights, insurance and uhealth and safety advice.
From the start they were very professional. Landing in Cairo we were personally greeted the day before our tour and transported to our City centre hotel. That drive was an eye-opener to Egypt with crazy lane changes, honking, swerving, flashing lights with animals, people and vehicles everywhere.
El Tonsy Hotel is your base for your arrival and last night. Luckily we didn't expect much as our door didn't lock which was a bit dodgy and the rooms were freezing cold with a broken heater and only one blanket. You wouldn't think you would need heat in Egypt but it was the middle of winter and it was chilly at night. No complaints with the location though as we could see the Pyramids in the distance and were only 5 minutes walk from the Nile and 15 minutes to Tahir Square (perfectly safe by the way). Plus they have a little bar/restaurant with cheap food and free Wi-Fi. Just buy your snacks and water from the supermarket across the road and you will get on fine.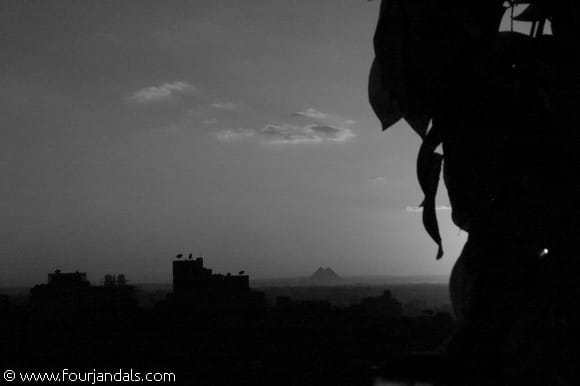 It's quite hard to break down a whole trip into one post but here goes:
Day One
Your tour starts with the best in my opinion by touring some sights of Cairo. The steeply angled Step Pyramid, mind-blowing Pyramids of Giza and the smaller than expected Sphinx. This day was definitely the highlight.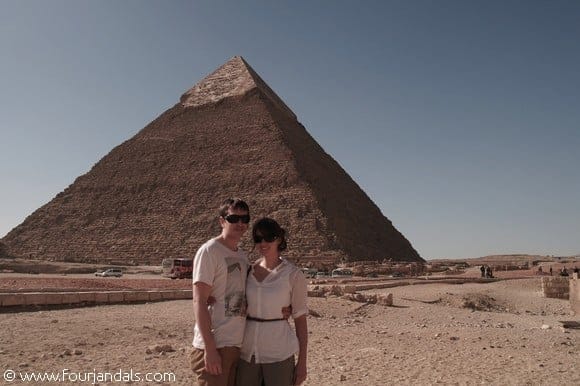 That night is spent aboard the train for 10-12 hours to Aswan. I highly recommend the Sleeper train for an extra £50 per person. Others that caught the standard train froze their butts off while we had a toasty sleep with a served dinner and breakfast. Unfortunately Expat Explore never told us about the provided food so we ate before we got on-board but what we could fit in was delicious.
Day Two
The tour splits in Aswan as one group embarks on a River Cruise aboard a 5 star ship while the others spend time in hotels and on a Felucca. No surprise that we went with the cheaper option aboard the Felucca so the next few days are from that point of view.
The afternoon is yours at Sara Hotel on the banks above the Nile. We lapped up the beautiful rays of the sun and managed to turn our pasty white bodies a more fitting slightly white shade. The Hotel was great until the toilet next-door erupted sending a river of smelly waste across our bedroom floor (throw your toilet paper in the bin not the loo)! Luckily we woke in time to rescue our bags from the watery mess! Not the fault of Expat Explore and we didn't blame the Hotel either as shit happens.
Day Three
Your day begins by visiting the monstrous High Dam for 10 minutes (fairly boring) and a drive past the Unfinished Obelisk. While the highlight is definitely the Philae Temple. When the sunsets across the Nile reflecting off the stonework it really is quite magical.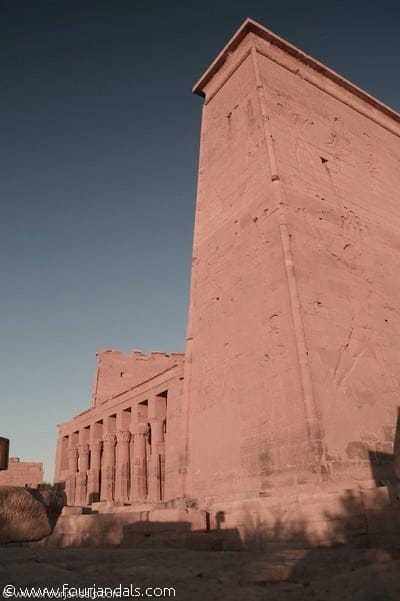 The evening ended with an optional dinner in a traditional Nubian families house. The food was scrumptious and you better bring your singing and dancing shoes.
Day Four
The following day and night is spent relaxing aboard the Felucca for a sail up the Nile for several hours. Sleeping no more than 8 people you will be snug if you bring your own sleeping bag like us. The rest of our crew were jealous as it did get quite chilly in the evening however blankets were provided.
With delicious pita bread and falafel cooked on the boat you will not be disappointed with the food either.
The day ends with a bonfire on the Nile shoreline as you sing and dance with the crazy fun Nubian crews. This was definitely one of the highlights of the entire trip for us.
Travel Tip: Don't be put off by doing your "business" amongst the reeds of the Nile. Just enjoy the view and remember to bring your own toilet paper (which you need everywhere in Egypt anyway).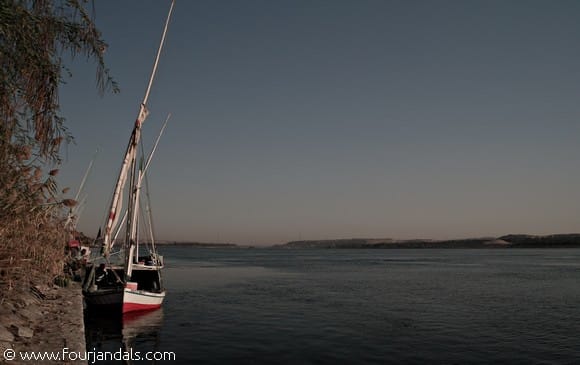 By all accounts, from the other tour members, the River Cruise is just as great with 3 nights on-board in comfortable accommodation, a pool and  buffets morning, noon and night.
Day Five
Waking to a sunrise breaking the morning chill is a glorious way to start a new day. Unfortunately there is little time for relaxation before you are off the Felucca and on a bus to Kom Ombu and Edfu Temples. I must say, all of the transportation was more than adequate with toilets on the buses and room enough for everyone. It's lucky because you do spend the majority of the time being driven around.
The Lotus Hotel in Luxor was probably the pick of them all. Situated on the Nile bank with a swimming pool and tasty buffet breakfast.
Day Six
One more day, one more busy schedule. Rushing to beat the crowds at the Valley of the Kings it's another 8am start. You are only allowed to visit three tombs and we recommend the guides picks which were Ramses II, IV and IX.
Travel Tip: You are NOT allowed to take your camera with you off the bus. Please don't ruin it for everyone by taking photos as you will be charged by security when caught.
We also squeezed in the crowded rock carved Hatshepsut Temple but only drove past Luxor Temple as we ran out of time as you need to drive 6 hours to reach Hurghada that night.
Day Seven and Eight
The next two days at the Red Sea are yours to do whatever you like so use them wisely. We joined most of our group for a spot of snorkelling and diving. The dive and the staff were great but the whole day seemed a little rushed which was a shame. Keep an eye out for our post on our diving experience in Hurghada.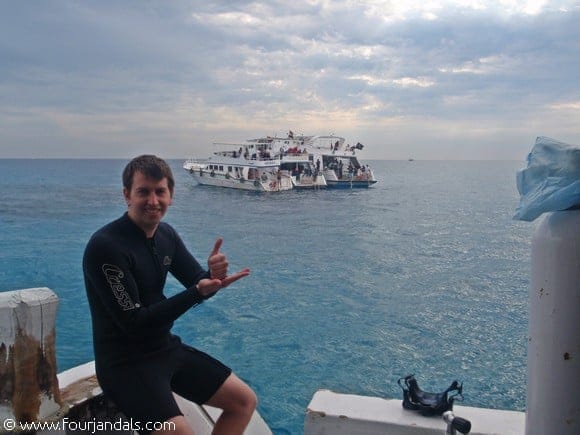 So nice being able to relax on a beach and read a book after such a hectic schedule. It's hard to leave and the 6 – 8 hour bus ride back to Cairo is tough.
Travel Tip: If you plan to do the tour over New Years Eve then you will have to depart Hurghada half a day early which sucked as it meant celebrating the New Year at the Hotel in Cairo. Bit of a let down but when hasn't New Years Eve been!
Day Nine
Your final day of sightseeing is spent around Cairo. Our favourite part of the day was definitely the Cairo Museum with an excellent tour guide. It fits perfectly at the end by seeing all the history close-up after having learned about it over the last 8 days.
By the time we hit the old area of Cairo and the Coptic Hanging Church we were spent on history but our guide made a good effort at keeping us entertained.
The last group activity is free time for an hour or so at the Khan El Khalili souk markets where the touts try to prise your cash from you for the last time from every nook and cranny.
Day Ten
With the tour over it's time to head home. Our flight was late the following night so we walked around the city and Souks on our own for the day. Expat Explore provides transport back to the airport which was great.
The Negatives
The trip was awesome but we think it's important to note the little things that could make a huge difference to the overall experience:
It felt like we were always hungry. Maybe it is just Kiwi's and Aussies that eat all the time but it seriously felt like we were constantly starving with lunches being served usually after 4pm and dinner at 9pm onwards. It might be the Egyptian way to eat at those times but not for us. Travel Tip: Buy lots of snacks for the road which are very cheap at supermarkets.
There was sometimes a lack of direction in what seemed to be happening. Everything is done on Egyptian time so be patient.
We were often delayed or behind schedule with little to no guidance as to how long it would take to get from place to place. A little knowledge goes a long was as then we can plan ahead.
More free time would be great to explore places on your own rather than have our hands held everywhere.
The Positives:
As we said above, the trip was amazing and the little positive things far outweighed the negatives which helped make it a memorable trip.
Pre-departure information and care was extremely good.
The tour was exceptional value for money and it was the cheapest tour we could find even though we still saw all the same sights the other groups did.
The guides were extremely knowledgeable and never failed to answer any questions we had. The insights into the daily lives of the people around us was a nice break from all the history. They also ensured you never felt unsafe or uncomfortable.
The Felucca trip was better than expected and overall so was the accommodation and transport options.
All in all we highly recommend you book with Expat Explore if you are considering a trip through Egypt.
Make sure you subscribe now and come back soon so you can enjoy reading our new posts which will cover everything else in more detail.
Disclaimer: Expat Explore provided us with a discount for our 10 day tour of Egypt however as always our thoughts are always our own.

We have been wearing out our jandals (Kiwi for flip-flops) on our travel adventures around the world since 2009. We think our blog is thought provoking and a little witty. But we have been proven wrong before. Find out more about us here...
What Are You Looking For?