Outdoor Activities in Edinburgh: Adventure City Guide
Check out our Adventure City Guide to the best Outdoor Activities in Edinburgh. From Mountain Biking in the Pentlands to hiking up Arthurs Seat.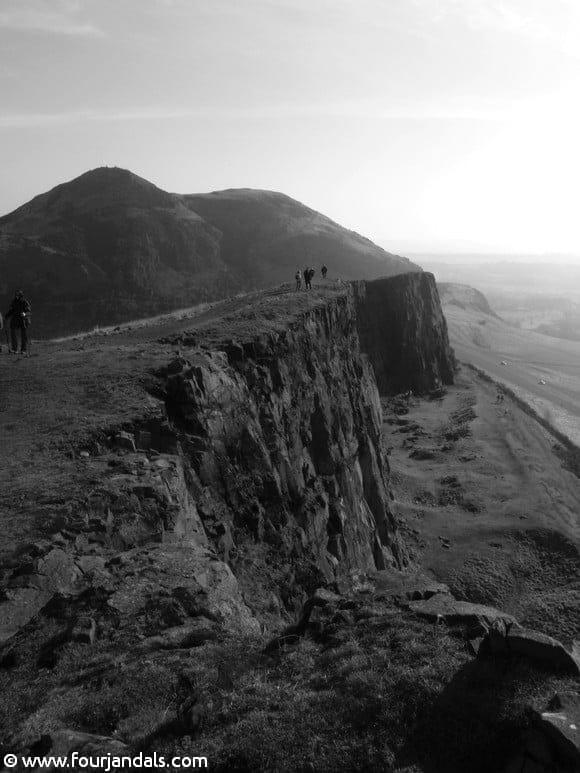 Are you looking for an insider's adventure travel guide for the best outdoor activities in Edinburgh?
As part of our Adventure City Guide series, we share with you our insider tips on the top adventure and outdoor activities to do in Edinburgh; including how to get there and costs.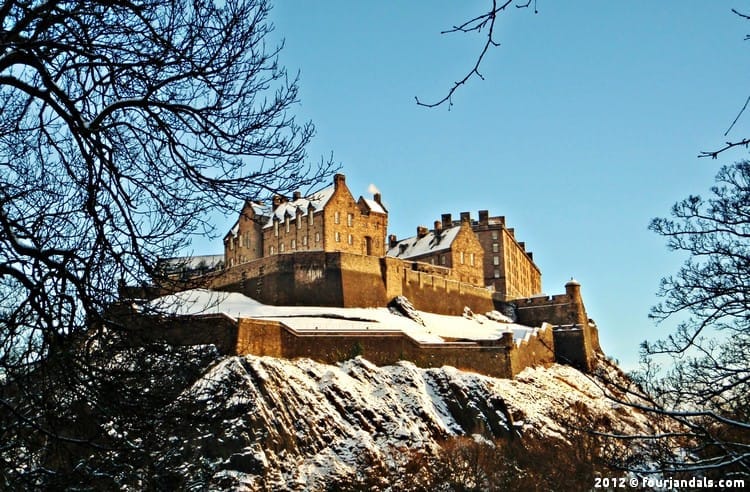 Why visit Edinburgh for adventure?
We think Edinburgh is one of the most liveable capitals in Europe. It has been our base for the last 2 years and is ideal for adventure travellers. While the weather may not always be the best, when the sun is shining, the Scottish capital comes to life.
The best part about the outdoor activities in Edinburgh, is that most can be reached within a few minutes by walking, biking or using public transport. Perfect if you are travelling without a car.
The Best Outdoor Activities in Edinburgh
Climbing Arthurs Seat
Our favourite outdoor activity in Edinburgh is walking up Arthurs Seat in Holyrood Park. This old volcano provides a spectacular backdrop to an already beautiful city. You won't miss it either because Arthurs Seat can be seen from nearly every corner of Edinburgh.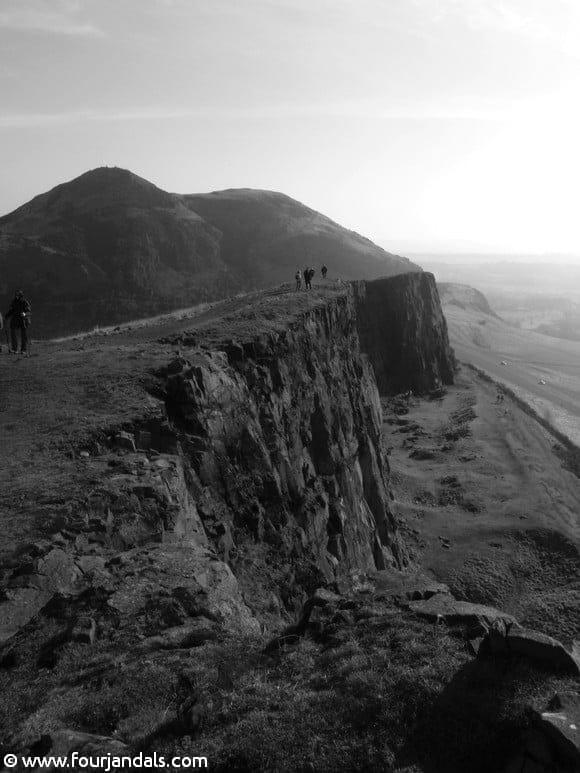 From leisurely meandering paths to the lung busting, calf burning climb up the near-vertical stairs, there are a number of different paths leading up Arthurs Seat to suit all abilities. The quickest route will take approximately 20 – 30 minutes.
The views at the top of Arthurs Seat are truly spectacular. On a clear day you can see across Edinburgh city to the Pentland Hills and the Firth of Forth.
You can easily spend a whole day exploring Arthurs Seat with three different lochs, the ruins of Anthony's Chapel and the Queens Holyrood Palace.
Getting to Arthurs Seat:
Arthurs Seat can be reached by walking from the city centre in 10 minutes. Car parking spaces are available within Holyrood Park if you are feeling lazy.
Cost of walking up Arthurs Seat:
Free!
Additional information for Arthurs Seat:
Read our Arthurs Seat walking guide to find out a little bit more about the walk. The Visit Scotland Edinburgh page also has lots of additional information about Holyrood Park.
Exploring the Pentland Hills Regional Park
The Pentlands Hills Regional Park are perfect for walkers and mountain bikers of all abilities wanting to escape the city for a few hours of outdoor activities in Edinburgh.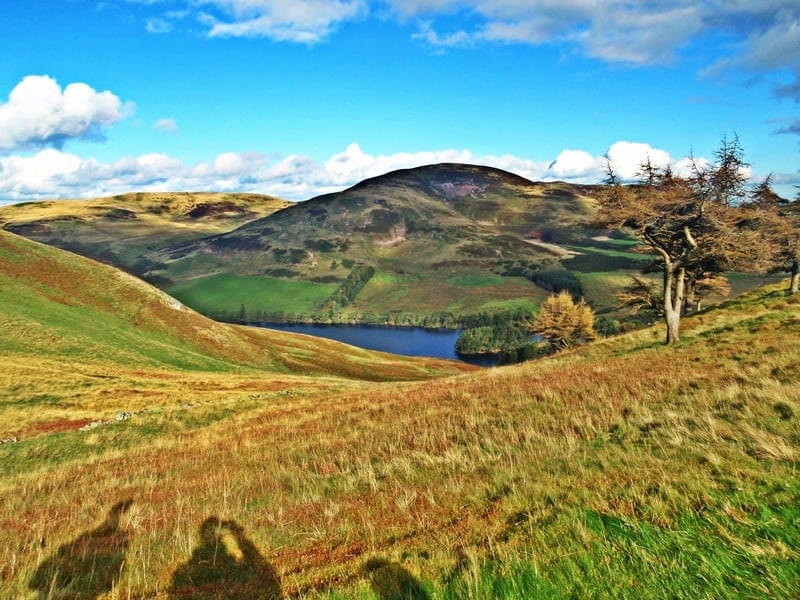 With over 100 km (60 miles) of signposted tracks running across the Pentlands, you are spoilt for choice. And even though the hills attract over 600, 000 visitors annually, it is uncommon to see another person.
Many of the trails and paths are multi-use so you will share them with cyclists, walkers, dogs and even the odd farm animal. So take care if you are careening down the hills on a mountain bike.
Getting to the Pentland Hills Regional Park:
Get to the Pentlands by cycling on dedicated cycle paths from Edinburgh city centre or catch local buses. These include bus routes 4, 10, 11, 15, 15A, 16, 27, 44 and 44A with Lothian Buses.
Cost of exploring the Pentlands:
Free!
Additional information for the Pentlands:
The Pentland Hills Regional Park website provides all the information you need including trail maps, advice and tips.
Walking and Biking the Water of Leith
The Water of Leith is a river flowing from the Pentland Hills through the heart of Edinburgh to the Firth of Forth in Leith. Criss-crossing the meandering river is the stunning 20 km (12 mile) Water of Leith Walkway which provides a welcome respite in the city centre.
The Water of Leith walkway is perfect for family strolls, romantic couples or a morning run to burn off the haggis from the night before. The walkway is suitable for cycling and is accessible across some sections by wheelchair and even horseback.
After rainfall it can be quite wet and muddy along some of the pathways so you may need a change of clothes after mountain biking!
Getting to the Water of Leith Walkway
The Water of Leith walkway can be joined at hundreds of places up and down the river. These also link with other paths and cycle routes, including the Union Canal and Pentland Hills. The walkway is well signposted and you can buy detailed maps from the visitor centres for £2.
Cost of the Water of Leith Walkway
Walking and cycling along the Water of Leith is free.
Additional information for the Water of Leith Walkway
The Water of Leith Conservation Trust provides lots of extra information including outdoor activities in Edinburgh, trail maps and details of any closures or detours.
Walking and Cycling the Union Canal
The Union Canal runs 51 km (32 miles) from Edinburgh city, over ancient aqueducts and through tunnels until you reach the Falkirk Wheel. It is a perfect route for getting out of the city to explore the Pentland Hills.
On a sunny day the Canal can be packed with others running, cycling and walking with their kids feeding the swans.
While it can be a little scary riding your bike along the narrow paths, as long as you do it slowly and use your bell frequently, you will have no problems with other users. Just be prepared to stop often and let other users pass you by too.
No point forcing one of you into the water!
Getting to the Union Canal:
The best place to join the Union Canal is in the city centre off Fountainbridge Road. You can also join from hundreds of linking pathways along the route.
Cost of exploring the Union Canal:
Free!
Additional information for the Union Canal:
Find out about what other outdoor activities in Edinburgh you can do along the Union Canal from the Scottish Canals website.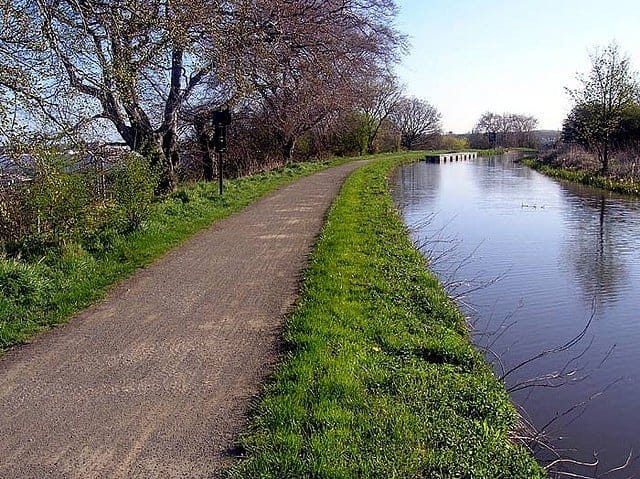 Best time of year to visit Edinburgh for adventure?
We think the best time of year for outdoor activities in Edinburgh is during spring (May – June). There are not as many tourists clogging up the main tourist attractions and the weather is the most settled.
Summer can be great, especially if you time your visit with the Edinburgh Fringe Festival. While winter often brings snow and freezing temperatures which will make hiking and biking hazardous. But the scenery can be spectacular when dusted in white.
I love Edinburgh for adventure because…
When the sun is shining the city comes alive. Within short walking and cycling distances you have some of the best scenery in Scotland to enjoy.
Do you have any outdoor activities in Edinburgh to add to our adventure city guide?
Explore Auckland's Coasts With One Exquisite Walking Hike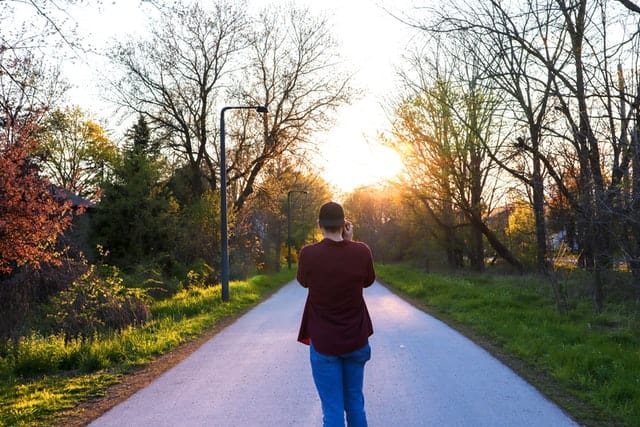 There is a wonderful place found in the far southwest of the Pacific Ocean. It is a place called Auckland, and it is found in the amazing terrain of New Zealand. It is a place that commands the attention of over 1 million people who prefer to live and reside in this majestic city.
Did you know that Auckland claims the top spot in New Zealand with its wide range of people and the most concentrated number of people within a city in New Zealand?
But why do so many people come to Auckland, New Zealand, and live there? What do they appreciate the most?
The truth is that the answer may vary, and it may differ from person to person, but it is hard to deny that nature is not a crucial part of their decision making. The beautiful city has fantastic places that offer great adventure and recreational activity.
You can take advantage of the diverse coasts, hidden coves, and more of the northern area in the North Island. It is known for its various boats, and some believe that it has more ships than any other city in the entire world.
It is a city that resides between two large fantastic natural harbors.
Let us find out more about how you can explore this majestic city with one fantastic walking hike.
The Auckland Coast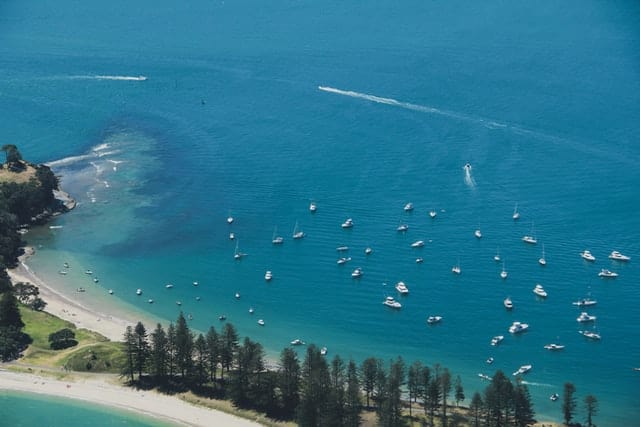 For those who want to stay near to Auckland's city and travel well, it is necessary to start your journey with the Auckland Coast's breathtaking area.
Did you know that Auckland's coast ranges over 15km, will take over four hours to traverse, and is somewhat challenging to navigate? But the truth is that it is worth it. Why is it worth it? Well, you can seemingly walk the length of an entire nation within the span of a few hours. If you wake up early in the morning and go on this journey, you can finish your hike by noon or an hour past noon.
But in that brief timeframe, you can experience several oceans, notice a slew of volcanoes, and have a glimpse into people's regular lives in the New Zealand area.
This fantastic walk is excellent because of its duration and because you are able to experience lush greenery and park settings over 30% of the time. It is a great way to clear your head, get to know more about the people you are traveling with, and experience the refreshing Auckland air.
Experts suggest beginning your journey at the less intriguing Onehunga area and then moving forward with public transportation at the Britomart stop. You will find that you can travel east to take in the water sights with a bit of work.
When your walk is over, you can grab a fresh beverage at the Waitemata Harbour, a premium harbor.
You will want to make sure to bring some healthy snacks along for the walk because you may not notice different places to eat as you go on this part of the hike.
It is best to ensure that you understand that you must input the Ferry Building into your mobile device or ensure to use the local municipal iSITE for further guidance.
If you are limited on time, I would suggest that you go on this route because it lets you take in the entire area and understand this excellent place.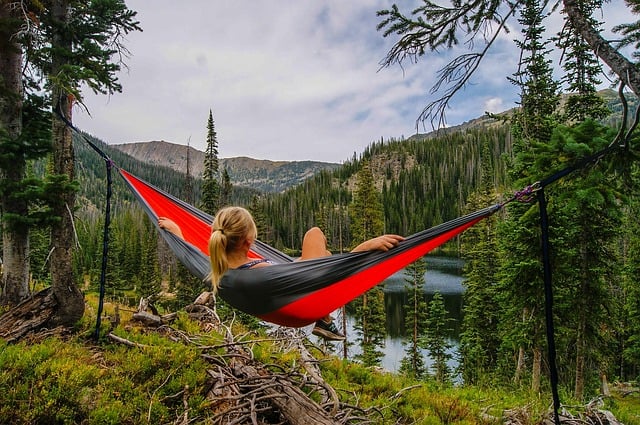 Camping with a hammock is slowly but surely becoming more popular in recent years with new and improved hammock designs being preferred by some campers, compared to the traditional tent.
In this article we will discuss some of the key benefits and drawbacks of sleeping without a tent, and analyze key criteria so that you can choose your preferred shelter choice!
Weatherproof
Most tents work well in the rain; however, you'll need to bring a tarp if you're using a hammock. Traditional hammocks are not waterproof, and are generally open at the top, allowing water to find itself inside if you don't have an adequate tarp. Moreover, a decent under quilt is also a good idea so that you can stay warm and cozy during cold and stormy nights.
Packing up your hammock after a long night of rain isn't too bad, whereas packing up a soaking wet tent is always annoying. You almost always get wet in the process.
Setup
For first time campers, pop-up tents are the simplest to setup. All you need to do is find flat ground, and bam, your setup is complete! The beauty of pop-up tents is that you don't need to worry about figuring out where to insert the poles and erect the tent. Although, traditional tents are usually more robust, and have a longer life span.
Essentially, a tent is simple, but a hammock can become a little more complicated for first timers. You'll need to find 2 trees facing a good direction and tie each end of the hammock to them. If your hammock setup is too tight, you will generally wake up with sore ancles, but if it's too loose, you run the risk of the hammock touching the floor, and insects crawling in with you.
If your campground doesn't have many trees, or if the trees are dead (they could break and injure you), hammock stands come to the rescue! Basically, hammock stands allow you to pitch a hammock if there are no trees nearby. They are portable, adjustable, and are easy to setup. The only drawback is that the ground should be relatively flat, whereas if you were to hang a hammock between 2 trees, there won't be any stands touching the ground, so a rocky floor wouldn't be a problem.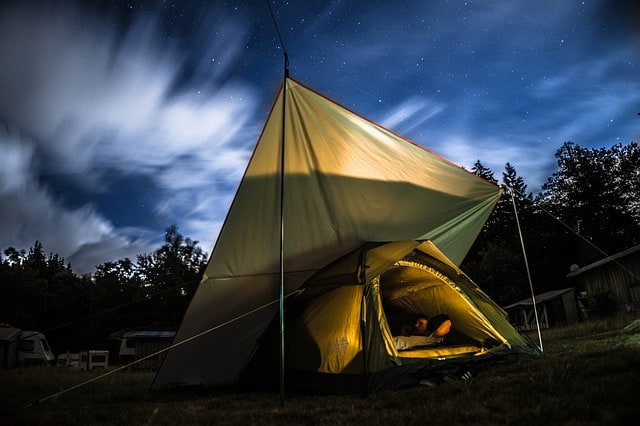 Comfort
One of the main reasons for choosing a hammock is the comfort that it provides you! It has a basically has in-built seat which is arguably more comfortable than a standard blow up mattress. You need to pick your tree's wisely though! You don't want a pinecone falling on your face mid-sleep.
If you have constant back pain and find it hard to sleep inside tents, you should give hammocks a try as they cause you to sleep sideways, similar to a banana shape, which a lot people find much more comfortable.
Price
Hammocks are usually lighter and don't include a wealth of poles and gear that tents do. Depending on the type of hammock that you purchase, they are usually quite similar to tents. You can however, find very cheap tents <$60, but they most likely won't last long.
A good tent or hammock can cost between $200-500 without accessories. If you need a hammock stand, that will add to your cost, just like a mattress and other tent necessities will to its cost.
Yacht Charter Destination Of The Month: The Middle East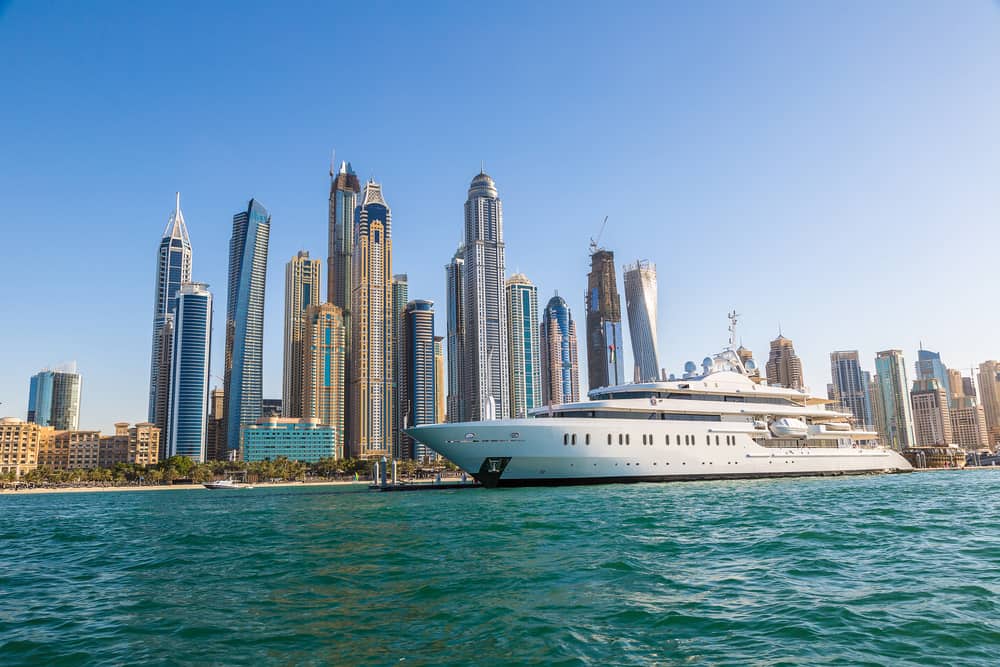 Mysterious and exotic, the Middle East is full of surprises, blending fascinating cultural heritage with stunning contemporary architecture. What's more, with guaranteed sunshine and warmth, the winter months of November and April are the perfect time to visit. That's why we've made the Middle East our yacht charter destination of the month.
What makes the Middle East such an exciting yacht charter destination?
Dubai: Glamour and shopping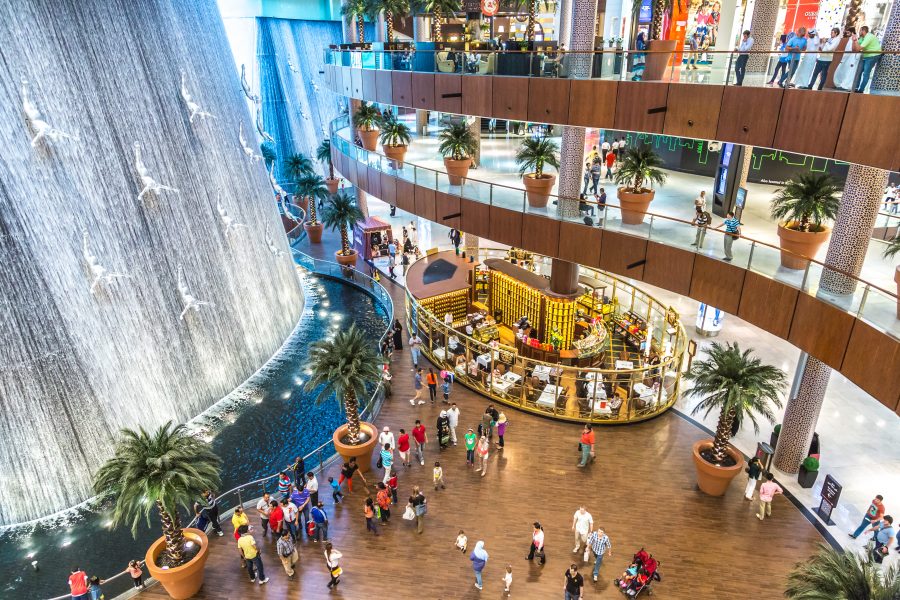 An ideal starting point for your luxury yacht charter, Dubai is famous for its tax-free designer shopping, five-star resorts and world-class gastronomy. Thrill seekers can head into its vast desert for four-wheel-drive adventures across the dunes, while families will love the Dubai Aquarium and Underwater Zoo, Legoland, or the magnificent water park at Atlantis on The Palm.
Abu Dhabi: Art and architecture
Neighbouring Abu Dhabi offers a more relaxed yacht charter destination – here, lovers of art and architecture will appreciate the iconic Louvre Abu Dhabi, which boasts some 9,200 m2 of galleries within its striking contemporary design.
The Sheikh Zayed Grand Mosque is one of the world's largest, and its open-door policy encourages visitors from around the world. The elegant Qasr Al Hosn museum, former home of the ruling family, is Abu Dhabi's oldest standing structure, and displays artefacts dating back to 6000BC.
Oman: An understated gem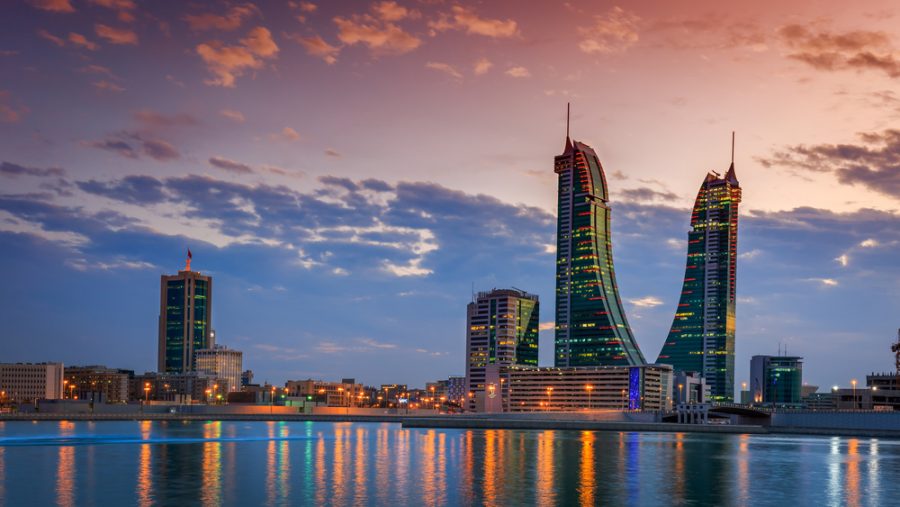 The understated, hidden gem of the Middle East, yacht charter destination Oman has an abundance of natural beauty, from spectacular mountains and wind-blown deserts to a pristine coastline.
At its northernmost tip, visit the red-hued fjords of the Musandam Peninsula. Action-seekers can admire the rugged Al Hajar mountain range by microlight, while land-based activities include desert sand-boarding, jeep rides and quad biking.
Capital city Muscat is steeped in history, with centuries-old souks where you can pick up fine pashminas, spices and frankincense, or even dazzling jewellery in the Gold Souk.
The Kingdom of Bahrain: Home of diving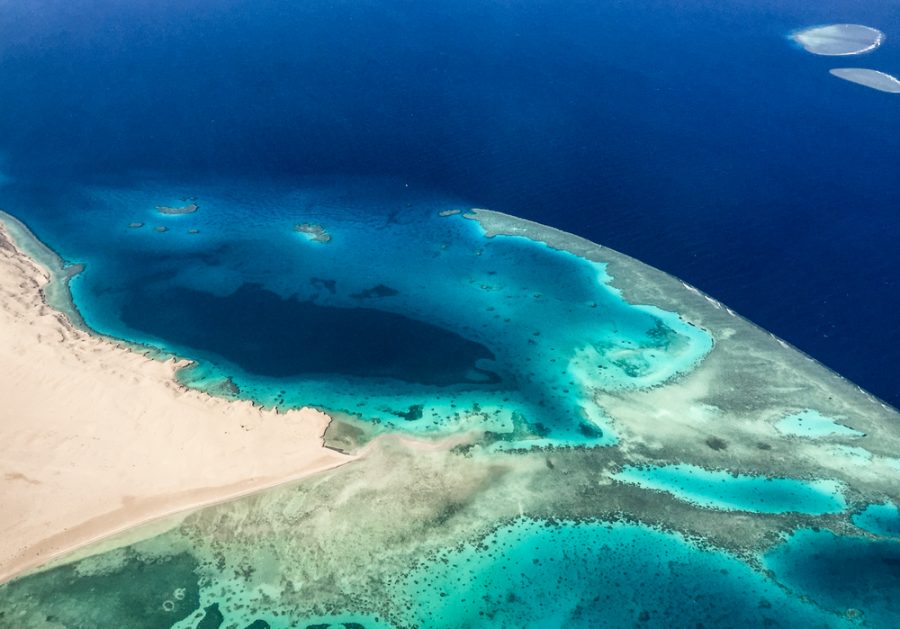 It is said that diving was invented in Bahrain, and pearl diving is considered the quintessential Bahraini experience. Expect to find up to 30 types of coral and over 200 species of fish, too, making this yacht charter destination ideal for underwater enthusiasts.
Bahrain's rich trading history is palpable in the Qalat al-Bahrain fort and museum, a registered UNESCO world heritage site. The Bahrain National Museum, found next to the Art and Cultural Centres, blends cultural heritage with contemporary ambience. Or, to indulge in some retail therapy, enjoy a traditional shopping experience at the Manama Souk, selling natural-oil perfumes and incense, fabrics and handicrafts.
The Red Sea: Reefs, diving and beaches
The Red Sea is another popular Middle Eastern yacht charter destination due to its year-round sunshine, warm water, coral reefs and incredible dive sites, including one of the world's best wreck dives, the WWII British cargo ship SS Thistlegorm. In the south, the relatively undiscovered Marsa' Alam promises incredible shore or beach diving around its natural fringing reef.
Mysterious, timeless and alluring, the Middle East is a yacht charter destination full of contrasts and surprises. Better still, it's best visited in winter. What are you waiting for?

We have been wearing out our jandals (Kiwi for flip-flops) on our travel adventures around the world since 2009. We think our blog is thought provoking and a little witty. But we have been proven wrong before. Find out more about us here...
What Are You Looking For?