Devouring seafood at the Fethiye Fish Market
The Fethiye fish market is the place where you will find the best restaurants in Fethiye. As well as the tastiest, freshest and cheapest seafood too.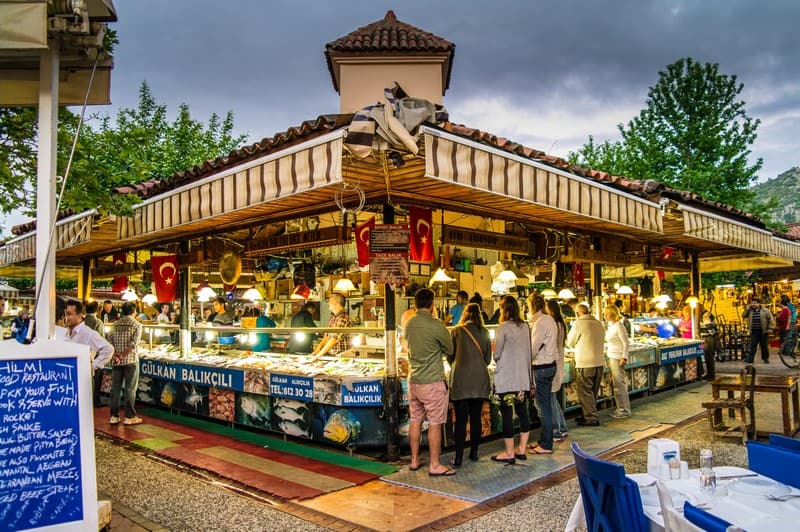 Seafood and local markets. Two things that we love to devour and explore when we are travelling. Combine the two into one evening at the Fethiye Fish Market, and you have us salivating at the very thought.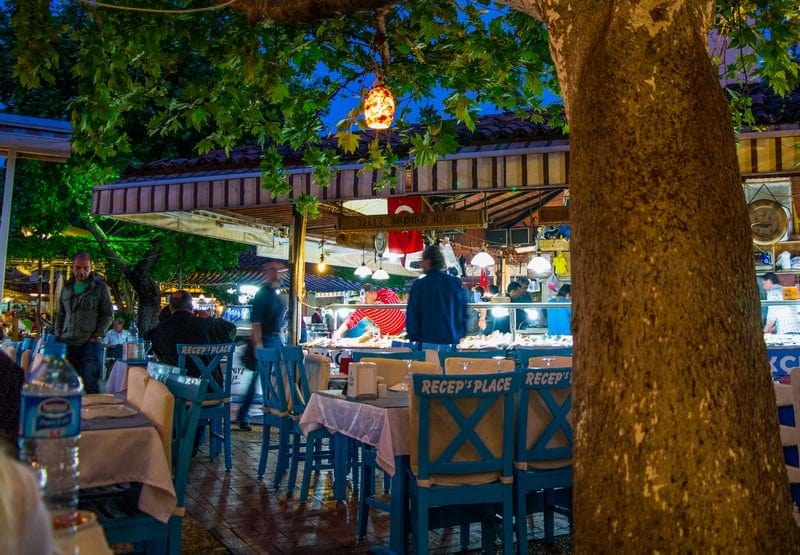 Eating at the Fethiye Fish Market
While we were in Turkey last year for ANZAC Day and our epic Busabout Sail Turkey cruise we found one of the best restaurants we have ever been to.
We are always on the look out for excellent food when we travel. And when a recommendation is handed to you from a local at your accommodation, you should listen. Our host at the Fethiye Guesthouse hostel had told us that the freshest, tastiest, and some of the cheapest, seafood in Fethiye was to be found at the local Fethiye fish market.
We didn't need much convincing.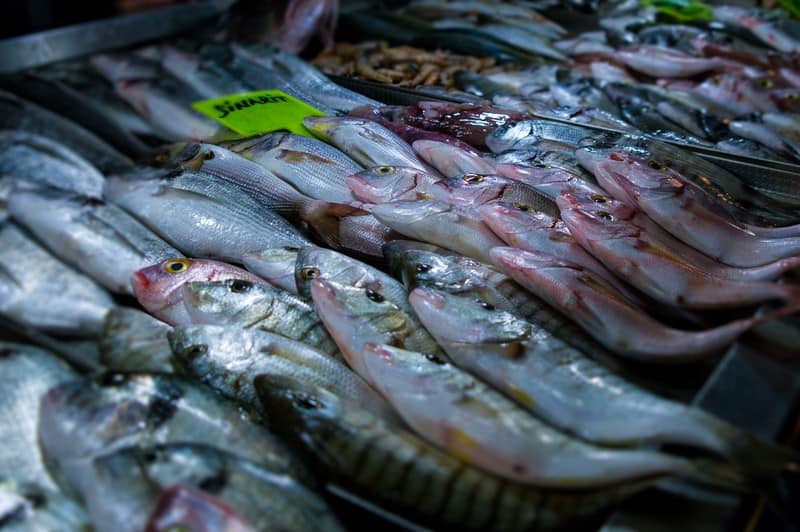 After a crazy and unique hamam Turkish bath with semi-naked Turkish men we were ready for a giant meal.
But finding the local fish markets in Fethiye is just the beginning.
Walking the streets of Fethiye you wouldn't realise that tucked away in one of the squares is a fish market. From the outside the square looks like a regular block of shops. Jewellers, tour companies and local supermarkets sit side-by-side hiding the gem inside.
It isn't until you walk through one of the four arched entrances into the open aired courtyard that the Fethiye fish market is revealed in all its glory.
As you step from under the awnings you mind begins to piece together the scene in front of your eyes.
Surrounding the square on all sides are tables covered with white linen and sparkling dinner sets. Each lit from above with paper lanterns.
In the middle of the square sits a brightly lit stand with local fishermen jostling together selling their fresh bounty from that days expedition on the Aegean Sea. Each fisherman takes up a small shelf of shaved ice piled high with squid, fish, mussels and prawns.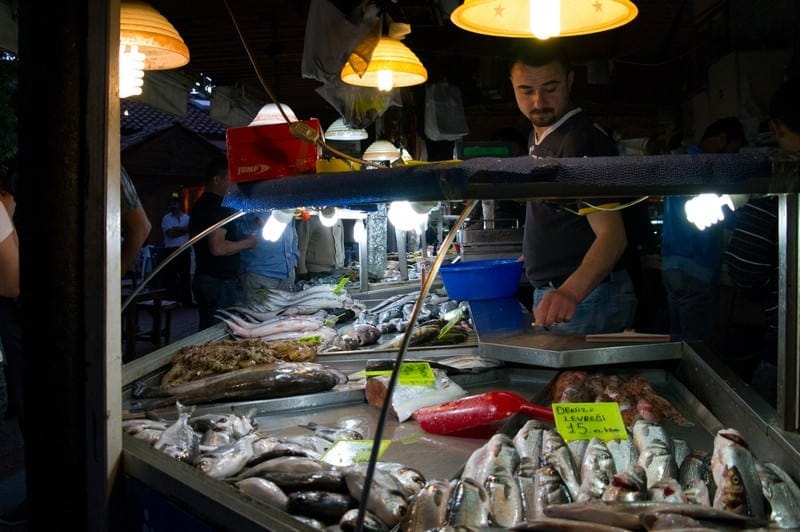 The seafood stand in the middle is where all the action is.
Seeing the confusing spreading across our faces we were approached by one of the English speaking waiters. He quickly explained that we were to select and pay for our dinner from any of the fishermen. They would prepare our seafood to our liking whether it was prawns with shells off, chopped calamari or whole snapper.
We  would then bring our bounty in plastic bags back to the restaurant of our choice where for a measly 6 – 8 Turkish Lira (US$4 – 5) they would cook our seafood. Included in the price was all you can eat salad and bread. A bargain.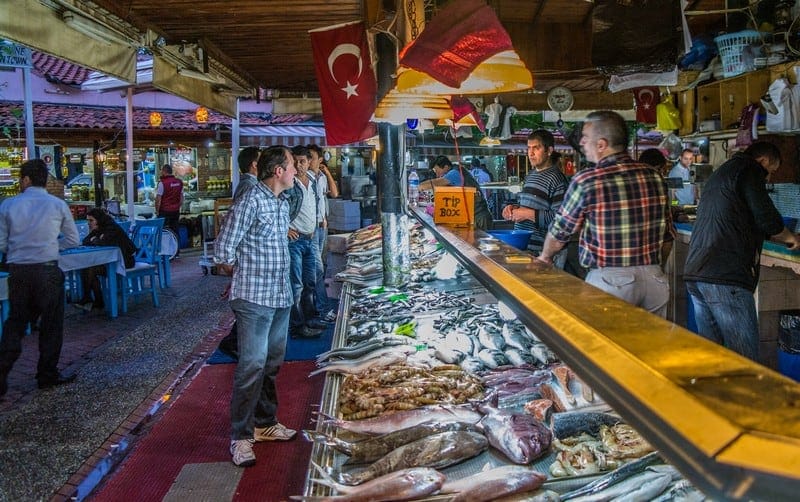 Strolling around the stand several times we were waved in with friendly smiles and broken English.
While the fishermen were all competing with one another, they were all clearly friends. The mixed banter between them as they enticed us to their stalls was good-natured and there was a lot of it.
With so many options it was hard to decide on what we wanted to eat. But as a sucker for calamari, that was immediately diced and thrown into our bag. As well as king prawns, a side of quickly filleted fish, and a couple of pieces of tender salmon for good measure.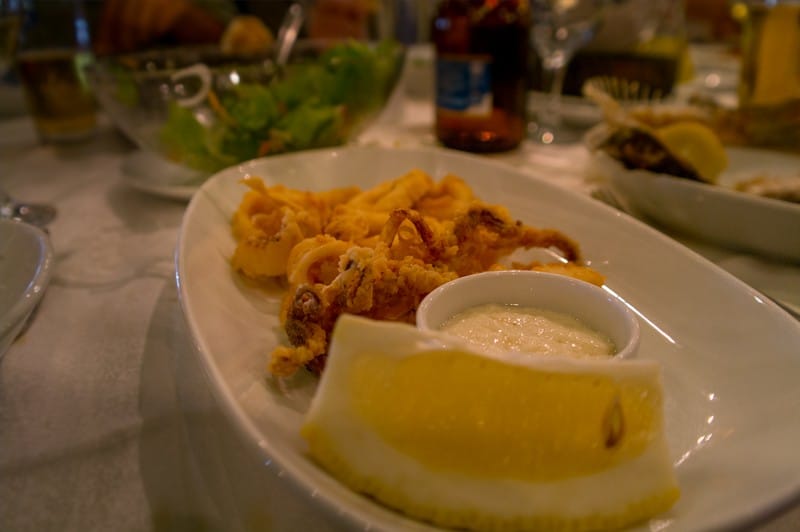 Handing our bags of fresh seafood over to our waiter we began downing the local Turkish beer, Efes, and watching as other locals and tourists joined the throngs in the square.
It wasn't long before we were tucking into our meals. Each plate was perfectly cooked to our specific liking. Each morsel as succulent as the next. And with 8 of us in our group there was a lot of sharing and mixing of meals as we all wanted to try what others had.
The Fethiye fish market was the perfect way to finish another incredible day in Fethiye.
What do you think of the Fethiye fish market? Sound amazing?!
10 Things You Didn't Know About China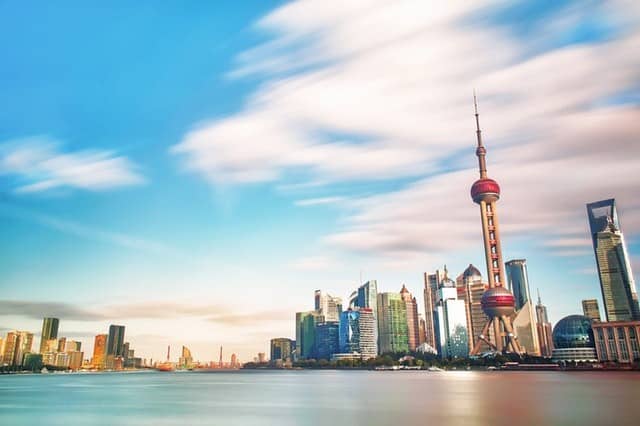 The People's Republic of China is an amazing country, with an ancient history steeped in wonder and so many modern marvels to explore. This fascinating and unique country is the most populated country in the world, as well as one of the largest by land mass.
Many of the people who live here still abide by their traditional Chinese culture, but the country has always been at the forefront of innovation too, graduating more science, technology, engineering, and mathematics students than any other country in recent years.
You probably already know that China is the world's longest continuous civilization, that its Great Wall is the largest manmade structure on the planet (but contrary to popular belief, is not visible from space), and the Silk Road is the oldest and longest trade route ever; however, did you know that China is also responsible for the creation of our modern decimal and binary systems, algebra, geometry, and the discovery of the human circulatory system?
Did you also know that 1.7 million pigs are consumed daily in China and that one weird delicacy is 'urine eggs' which are eggs boiled for 24 hours in the urine of young boys? Neither did we! Here are ten more amazing facts about China that you probably didn't know:
China has only one time zone
Despite being the third-largest country in the world by square mileage (China is almost as wide as the US) and technically spanning five time zones, the whole country has operated under one single time zone since 1949, when 'Beijing Standard Time' was made official by the Communist Party. That means when it's 6am in Beijing, it's also 6am across the other side of the country – even though the sun won't rise for approximately three hours.
Most schools, transport services, and other Government services in the westernmost region of Xinjiang obey Beijing time, while many local businesses stick to their own time. This means kids are walking to school by starlight, while later, some locals are getting caught up in rush hour traffic… at 7pm!
Chinese new moms are meant to 'sit' for four weeks
You might have heard that couples in China need to apply for a 'Family Planning Certificate' to have a baby, but did you know that after the birth, new moms are customarily meant to stay in confinement for a month?
This tradition – called 'Sitting the Month' – involves the new mother resting in bed for a month, not exposing herself to people or any conditions that may cause stress, such as exertion, cold weather, emotional stress, and traditionally, even water!
Being physically wet was thought to pose a health risk to the mother, as she may catch a cold if she's exposed to these elements through bathing and hair washing. Thankfully, avoiding water is less often practiced these days, but mothers (and sometimes fathers) still regularly participate.
The confinement is designed to give the mother rest and recover from the birth, ensure both her and her baby aren't exposed to unnecessary threats, improve breastmilk production and strengthen the maternal bond.
Soccer was invented in China
The ancient Chinese not only invented paper, gunpowder, printing and the compass, but they also invented the concept of soccer (or football, if you prefer). The game of 'cuju' – which means 'kick the ball with foot' – was regularly played during the Han Dynasty (206 BC-220 AD). The popularity of cuju then spread to neighboring countries and the rest is history!
You can't access western websites in China
While China is undoubtedly a captivating country with unsurpassed beauty, fascinating history, and amazing people, the current Government don't really want to dilute it all with western influence, so they have created a state of heavy censorship, banning many western internet sites.
If you were considering a visit to China, don't expect to be able to browse Google, Facebook, Twitter, Youtube or Reddit sites, just to name a few – these have been blocked by what many have dubbed the 'Great Firewall of China'.
The Government have even attempted to block methods for circumventing their firewall, including blocking the use of many VPNs. Thankfully, it's still really easy to bypass this firewall using VPNs, but only if you know which ones still work! If you want to know which VPNs to use to get through China's firewall, visit vpnMentor's article '9 Best (Still Working in 2019) VPNs for China – 3 Are FREE' and enjoy some internet freedom in China.
The Chinese heavily censor their film industry
There is no film rating system in place in China, but that doesn't mean it's a haven for 12-year-olds who want to watch adults only films. Films are censored for the same reasons as the country's internet.
Instead of ratings, there is a 36-person committee who ensure nothing untoward or inappropriate makes it through to Chinese audiences. When they find something too raunchy, violent, flamboyant or insulting to China, they simply cut the entire scene out of the film before releasing it to the public!
These cuts include the famous nude painting scene in Titanic being removed, a whole minute of 'Bohemian Rhapsody' being cut due to a man-on-man kissing scene and drug use, as well as 13 minutes of 'Men In Black 3' being removed because it featured an alien disguised as a Chinese person. If you're in China and want to watch any censored films, you can use one of the VPNs mentioned here.
Chinese manners are a little different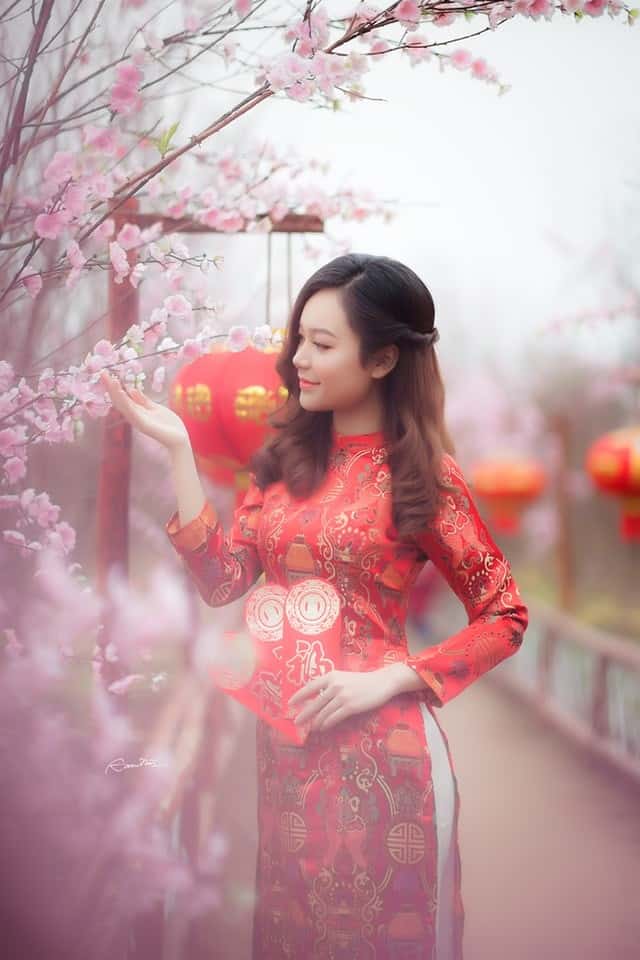 Many countries think burping after a meal shows that the meal was delicious and is a sign of good manners, while other countries don't blink an eye at spitting in the streets. There are also plenty of people who don't think yawning wide or grunting are rude – in China, all of these are totally acceptable while eating!
Even more interesting is the country's lack of diaper use. Older babies and toddlers who are able to use a potty don't wear them. Instead, they wear special pants with a split in the rear and when they need to go potty, they squat wherever they feel like it and go. We don't just mean outside either. It's acceptable for the youngest Chinese citizens to poop or pee wherever they feel the need to, inside or out!
China is full of cavemen
Not really, but close! Due to inheritance, tradition and sometimes poverty and lack of affordable housing, an estimated 35 million Chinese people live in caves. The majority live in the yellow, porous cliffs and hillsides of the Loess plateau in Shaanxi province. The Government has attempted to move them on but the long-term residents love their cave homes and refuse to budge.
The Chinese do actually eat canine meat and also invented the first ice cream
Most people have heard the rumor that Chinese people eat dogs and this is actually no rumor. In the city of Yulin for one day per year, the residents celebrate the summer solstice by eating dogs bred for this purpose. The dog meat is eaten as a tradition that started 4000 years ago.
Another ancient tradition that started around the same time is the milk-based treats that the Chinese invented, made with yaks milk and rice and cooled with saltpeter (potassium nitrate) and snow poured on the outside of the containers. Yes, these were the first milk-based ice treats most similar to what we now think of today as ice cream.
The Chinese are masters of war
You may think that large gas and chemical weapons are a fairly modern invention, but the Chinese were actually the first to poison people on a mass scale, with incendiary weapons being reportedly used as early as 200BC according to Sun Tzu's 'Art of War'.
There were also reports of arsenic gas bombs being used by the Chinese as early as 1000BC and their war history is littered with similar references and hundreds of recipes for weapons of mass destruction, like the supernatural -sounding 'soul-hunting fog'. They may have also been the first country to utilize covert spy operations, as they invented kites to gather military intelligence about 3000 years ago.
The Art of War is itself a bible of warfare tactics and many strategies from the book are still used today. While the Chinese have always been ruthless to their enemies, they aren't completely war oriented – Shanghai was the only port in the world who were accepting Jewish people without visas during the holocaust.
China has the World's largest army
The Chinese aren't only masters of war historically, but they are also well-prepared for any future combat. The People's Liberation Army boasts the largest number of soldiers on the planet, with more than 2 million soldiers. It also has the second largest defense force budget and is almost considered a military superpower.
Why 2019 Is the Best Time to Visit Japan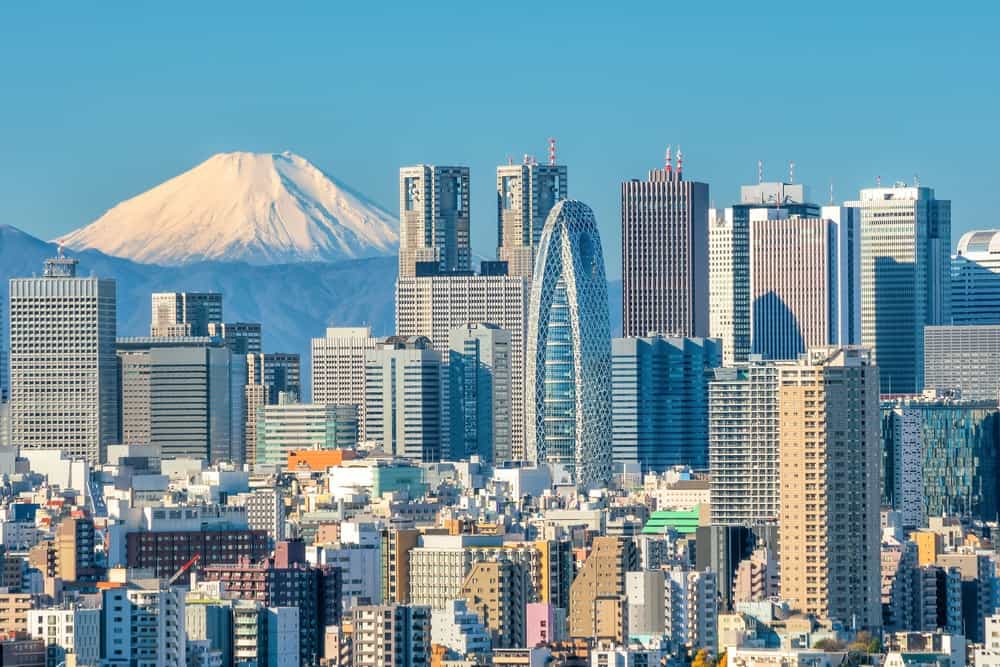 It would be easy to argue that there is no bad time to visit Japan. With a centuries-old culture, some of the most cosmopolitan cities in the world and stunning natural beauty, there is a reason that "travel to Japan" appears on so many bucket lists.
That being said, there are several reasons why 2019 is shaping up to be the best time to finally book that vacation to the Land of the Rising Sun. In fact, Japan itself is working hard to attract more tourists, with a stated goal of bringing 40 million people to visit the country by 2020. So, grab your passport and pack your bags, because now is the time to go.
1. Beat the Olympic Crowds
Tokyo won the bid for the 2020 Summer Olympic Games, meaning that hundreds of thousands of athletes and spectators will be descending upon the tiny island nation during July and August of 2020 — and beyond. Hotels are already filling up for dates around the Games, making 2019 the ideal time to travel to Japan if you want to avoid crowds. Construction of some Olympic venues is still ongoing, but the country has already invested in infrastructure, entertainment and more to attract tourists. This year will be your chance to see Japan at its finest without the huge crowds and high prices that the Olympics will undoubtedly bring.
2. New and Exciting Accommodations
When Tokyo won the Olympic bid, it did so despite a projected shortage of 41,000 hotel rooms throughout the country. As a result, since 2013, there has been significant investment in hotels and other accommodations, to the tune of approximately $4.9 billion. This investment includes constructing new hotels, as well as expanding and upgrading existing facilities. Travelers have more options than ever before when it comes to finding a place to stay, with options ranging from familiar Western-style hotels to Japanese inns and beds and breakfasts that offer a glimpse into Japanese culture along with a place to stay.
3. Improved Attractions
Japan has no shortage of attractions for tourists, but with the renewed focus on attracting visitors from outside Asia, the government has made some significant changes to major attractions to make them friendlier to visitors. For instance, in 2016, the Japanese government opened the Akasaka Palace in the heart of Tokyo to the public for the first time ever. Built as an Imperial Palace for the Crown Prince in 909, since the mid-1970s this European Baroque-style palace has been used as a guest house for visiting dignitaries. A similar palace can be found in Kyoto and was also opened to the public in 2016.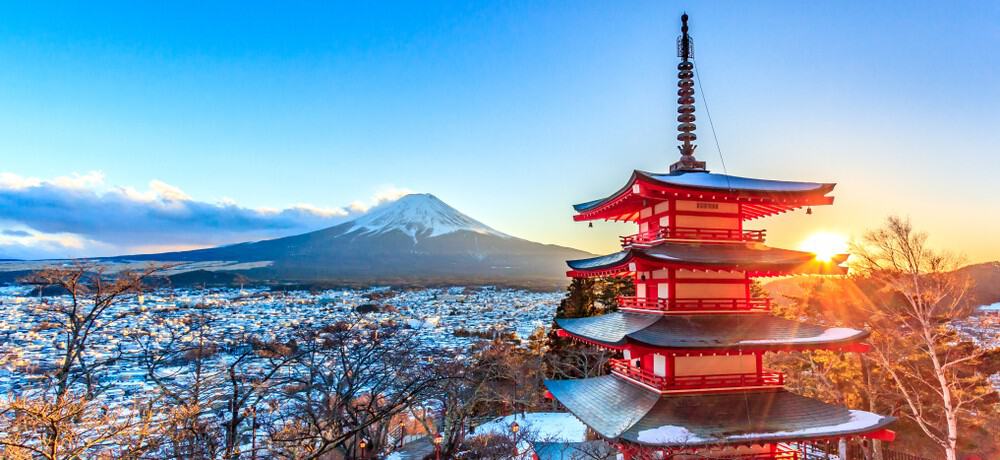 Japan's leaders have also taken steps to make the country's national parks more appealing to foreign visitors. During the multi-year initiative, the Ministry of the Environment has taken steps to more effectively market the parks to foreign visitors and made improvements within the parks themselves, such as adding new signage and information in multiple languages and making it easier to access especially scenic areas. With all of these preparations expected to be in place by the beginning of 2020, 2019 is a great time to enjoy them without major crowds.
4. Eased Travel Restrictions
Currently, travelers coming from 66 countries worldwide — including the U.S. — can enter Japan without a visa. In fact, Japan has recently eased visa restrictions for multiple Asian countries, including China, Thailand and Malaysia, as well as India, and seen a significant increase in tourism as a result. Americans wishing to visit Japan can do so with a valid passport and return ticket and stay up to 90 days. Your passport needs to be valid for the entire length of your stay in Japan, and you should expect to be photographed and fingerprinted when you enter the country. Otherwise, there aren't any visa requirements for U.S. tourists.
In 2016, Japan also changed the rules regarding tax-free shopping for tourists. Generally speaking, items purchased by tourists to take home are tax free, provided that you meet certain restrictions. Shopping tax-free also requires carrying your passport with you while you shop, but it can save you a significant amount of money. Shopkeepers are familiar with the rules and can help you.
Japan is going to great lengths to attract new visitors in the coming years. With all of these tourist-friendly changes taking place, it's easy to see why 2019 is the best time to visit Japan.
Cambodia – Land of Ancient Cultures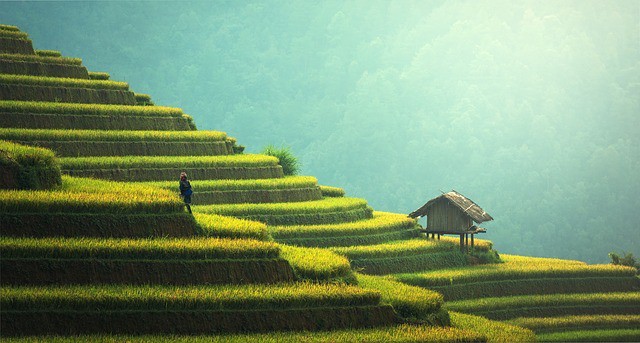 When it comes to tracking the history of ancient culture down to its very specifics, not many countries can come close to Cambodia.
With its historical significance dating back to the Funan Empire in 50 AD, Cambodia boasts a historical record of around 2000 years. That is why, it is one of the most sought after locations to be visited by those who value culture, history, and an all-around glorious land that is filled with lush-green sights to behold. Therefore, if you are a person who ticks any of these boxes, then it would be a good idea to get your Cambodia visa in advance, ahead of whenever you want to visit this magnificent country.
What makes Cambodia so special are not just the historical buildings and locations that it has been provided by the ancient empires, but also the natural biodiversity that it has been gifted by nature itself.
Due to these factors, a visit to Cambodia is easily one of the most immersive experiences that any tourist can have even without the added flashes of the neon lights of Vegas or the lucrative casinos of Macau. The simplicity of Cambodia acts as its most lucrative factor, which is arguably the most beautiful thing that you can notice about a specific region.
If you are planning a visit to Cambodia whether to learn about the culture or just to relax in its natural beauty, then knowing about which segments to look forward to might help you in creating an itinerary that would keep you organized yet open for fun over your trip.
Without further ado, here are some of the most famous aspects of a visit to Cambodia that would help you gain knowledge about the region while also creating unforgettable and fun memories for you and your loved ones.
The Historical Sites in Cambodia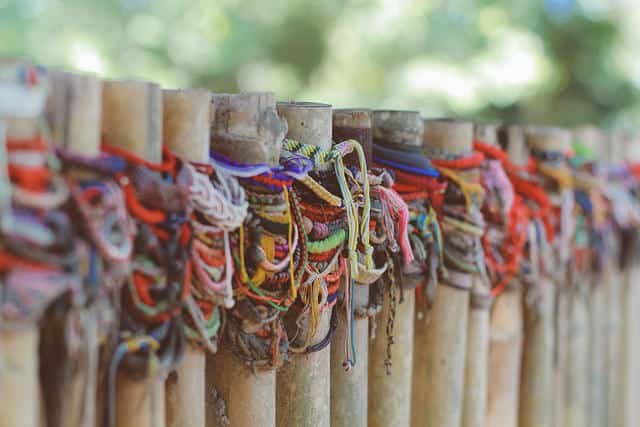 Once again, Cambodia is immensely rich in terms of history. As with other historical sites, the association of the history itself comes with a mixed feeling of joy and grief; but nonetheless, it lets you learn about human history, the consequences of the actions of past civilizations, and the comparison of decisions taken decades ago to the ones that the humans are making in this day and age.
The Khmer Rouge Killing Fields, also known as the Cambodian Killing Fields, are what denote to the last sentence the most. Originated out of mass killings of over a million people during the Khmer Rouge regime, these sites hold a historical significance of those who were not fortunate enough to survive what can only be called a genocide. The fact that these killings took place just over 4 decades ago, between 1970-1975, brings about a profound feeling in itself.
While many sites are tied with the Killing Fields era, the Choeung Ek Genocidal Center remains as one of the most famous locations of the genocide. It stands as a monument to the victims of the genocide, while the other locations such as Tuol Sleng house museums that tell the story of those who couldn't survive the brutal regime.
Apart from these two sites from recent history, the Bayon Temple remains tall as an ancient history monument, being built in the 12th or 13th century. The temple is the epitome of ancient architecture, where just one look at it is enough to transport you back to the era where this state temple with no less than 216 stone faces was built with exceptional craftsmanship.
Moving to other sites, you will also be able to visit the Angkor Wat, which stands tall as one of the largest monuments in the world when it comes to religious structures. According to the United Nations Educational, Scientific and Cultural Organization (UNESCO), Angkor has the distinction of being one of the most popular sites to be visited by tourists all over the world, which is not shocking at all once you read more about it or have the opportunity to visit its magnificent temple yourself.
About the Natural Wonders of Cambodia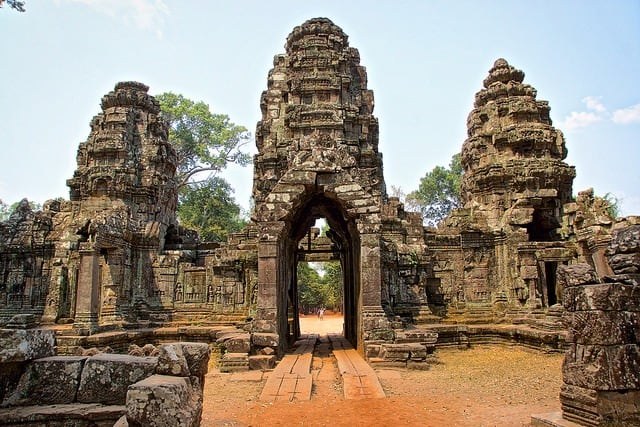 Looking past the historical sites and towards the more natural ones, the Angkor Center of Biodiversity might be one of the most fantastical displays of nature's creations in their natural habitat. The biodiversity center is a great place to learn more about the different species that roam the lands of Cambodia, and remains a must visit for those with a certain adoration for wildlife.
Speaking of which, the Tonle Sap Lake should also be on your list of locations that cannot be missed when it comes to appreciating nature and wildlife in their most magnificent forms. The biodiversity mentioned above can be easily appreciated at the lake and its adjacent area, which would let you witness different animals, birds, and fishes roaming in their natural setting and provide you with memories that you would cherish for the rest of your life.
With this, the lush green lands that you can witness throughout these locations and across many other sites within Cambodia would sing praises of the region's status as a prime tropical spot on the Earth.
To summarize, a visit from this perspective would also leave you just as fulfilled as a visit from a historical point of view.
About the Gastronomical Offers of Cambodia
Cambodia is one of the richest regions when it comes to fresh food consumption. The food that is served here is mostly made out of fresh ingredients and meat, and prepared with influences from various cuisines of cultures that have touched the region in its many years of development.
In Cambodia, you can find pho-like soups that are not really pho; you can find seafood that is prepared within minutes of being caught from the ocean; and you can enjoy pork and chicken dishes that are created with the aforementioned fusion of flavors that you can identify easily, but would not be able to taste in the delicious combination that Cambodia makes possible for you.
Visit Cambodia with a Warm Heart and You Will End Up Learning A Lot
When you visit Cambodia, you will be visiting a land that is rich in everything that money can't buy, and experiences that cannot be found anywhere else in the world.
Overall, a visit to Cambodia is a visit to a location whose associated feelings cannot be emulated elsewhere. Therefore, if you are to visit this land of wonders in the near future, then you are definitely in for a treat.
We have been wearing out our jandals (Kiwi for flip-flops) on our travel adventures around the world since 2009. We think our blog is thought provoking and a little witty. But we have been proven wrong before. Find out more about us here...
What Are You Looking For?