Surfing in Samoa – A Ride of a Lifetime
Have you ever risked injury to grasp that ride of a lifetime? If you try surfing in Samoa, then you will never forget stepping outside your comfort zone.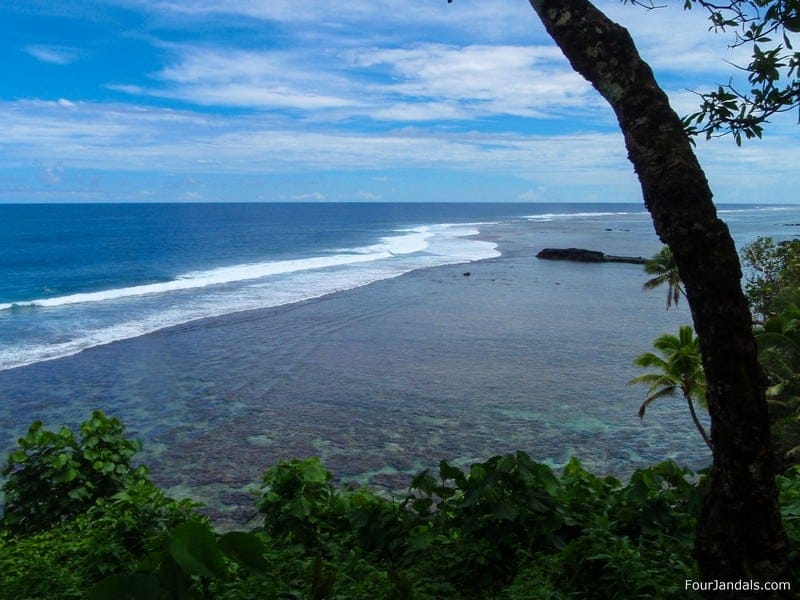 The outboard motor coughed, spluttered then died as the anchor was thrown overboard. For 10 minutes we had motored along the shoreline as we searched for the perfect spot to go surfing in Samoa.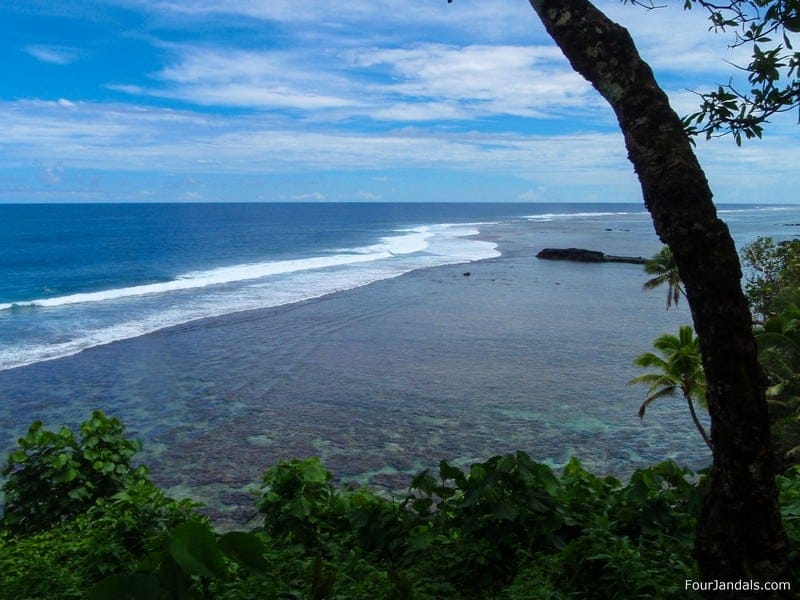 Silence descended around the small rubber boat as the first line of the swell marched in across the open expanse of water before our eyes.
From the deep blue trough the first wave began to rise. Slowly building in height as the swell met the shallow coral seabed. As the lip of the wave folded over to crash into a churning blue and white foam, a cheer from one of the guys was quickly swallowed by the deafening roar reaching our tiny boat floating in the safety of the channel.
Diving into the crystal clear blue water, still chilled from the night, I threw back my head and eyed up the surfing takeoff spot.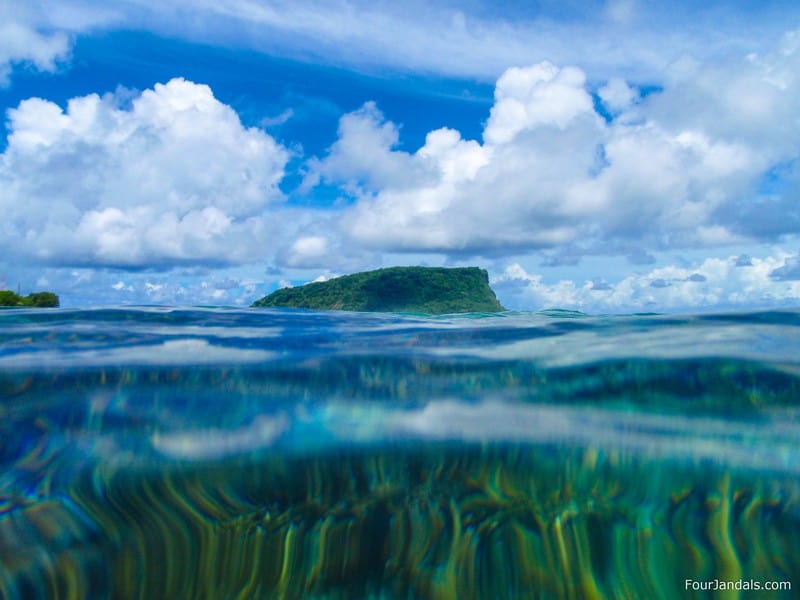 Fresh surfboard wax clung to my torso as I paddled closer to the only spot you could launch from. My fingers felt as if they would scrape on the razor sharp shallow coral filled water below.
I was glad I was wearing my thick soled rubber surfing booties for when I would have to inevitably stand on those same jagged corals.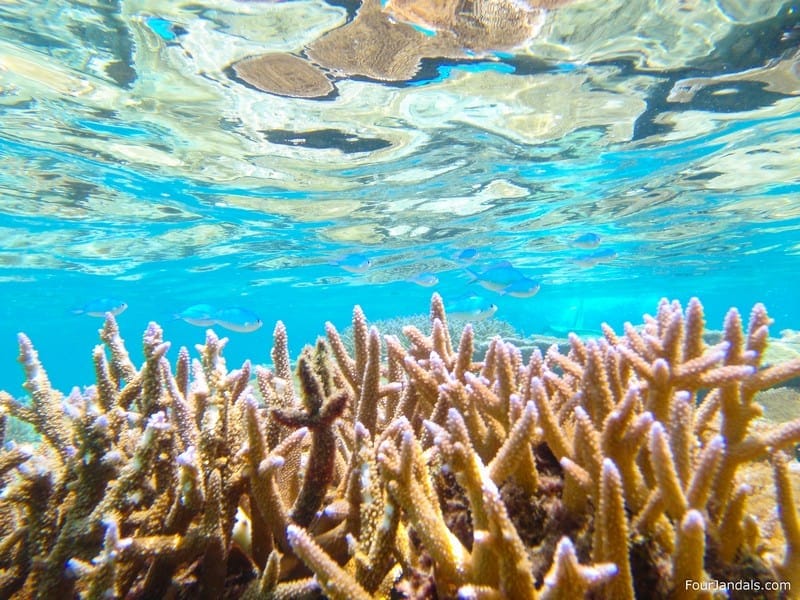 Squinting into the rising sun I tried to gaze through the glare. Every ripple danced across the ocean surface and glistened from the early morning sunshine.
As the first swell pushed underneath my shortboard, I could feel the power tugging at my legs beneath the surface. Each wave ready to throw itself against the coral seabed and dash its beautiful form into a churning mess.
Giving a surfer only a few seconds to pounce to their feet to grasp onto an unforgettable experience.
Pointing my surfboard back towards the beach I dipped my arms in. The swell reached my toes.
Once, twice, three times I stroked. My muscles coiled inside as my board became as light as a feather. It was now that I had to spring.
Planting my rubber covered feet and grabbing the outside rail of my surfboard I leaned against the rushing wall of water. The power of the wave threatening to tear me from my stance and throw me onto the coral reef just 2 feet below the surface.
A fall that would not leave me unscathed.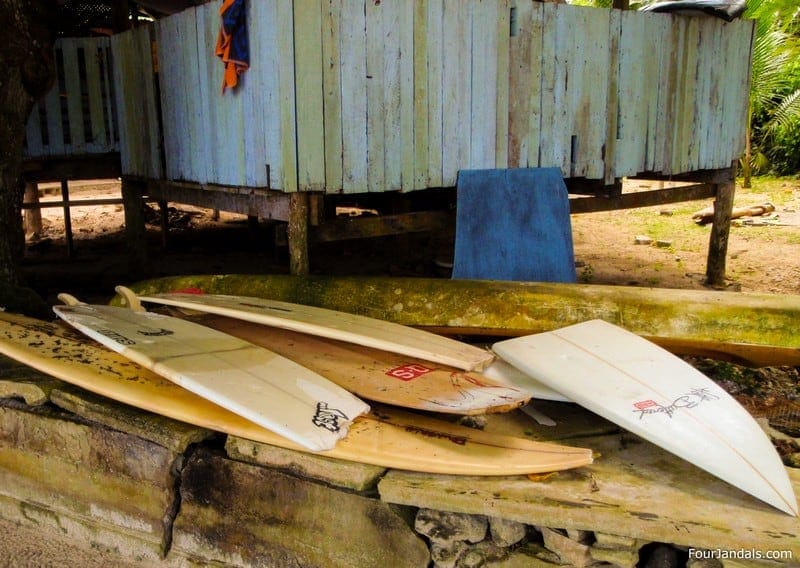 The surfboard bucked once as I found my balance. As the wave pitched higher I tried desperately to coax more speed out of the surfboard.
A shadow loomed up over my left shoulder before pitching down over my right. The barrel of the wave fitting perfectly over my hunched torso. My eyes fixed on the point of safety just a few short seconds away.
Bursting into the sunlight I ripped one last turn with a quick glance behind. A grin splitting my faces as I realised I had done it. I had pushed my limits and succeeded.
I was surfing in Samoa.
A ride of a lifetime.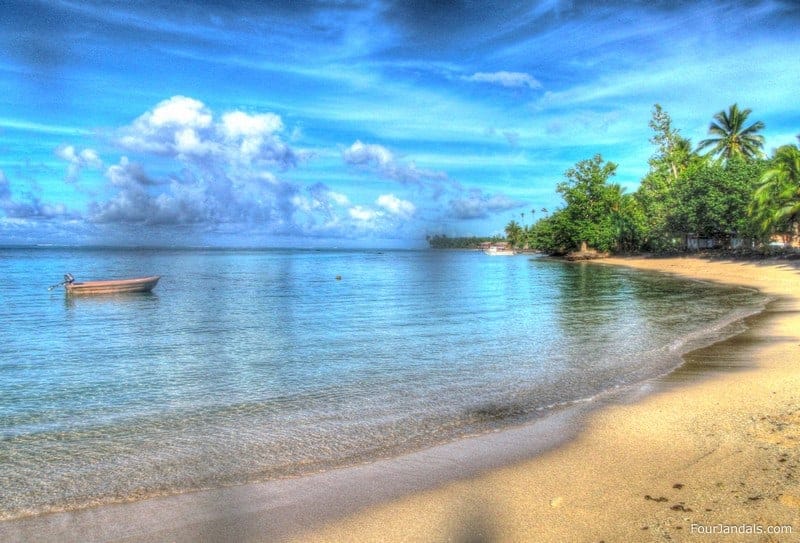 Extra Travel Information

We stayed at Maninoa Surf Camp (pictured above), for our surfing in Samoa trip. It is a dedicated surfing resort with beachfront fales and delicious food to keep you fueled.

You can fly direct to Samoa from New Zealand or Australia with a number of different airlines.

Surfing in Samoa is good all year round but the peak swell seasons are from April – November on the South Shore of Upolu Island. Not really recommended for beginners as the waves can be very fast and hollow for those who want a challenge.

If you want a slightly more relaxing experience then try snorkelling with turtles in Samoa.
Have you ever surfed before? What did it feel like?
Skin-Care Rules to Always Follow When You Travel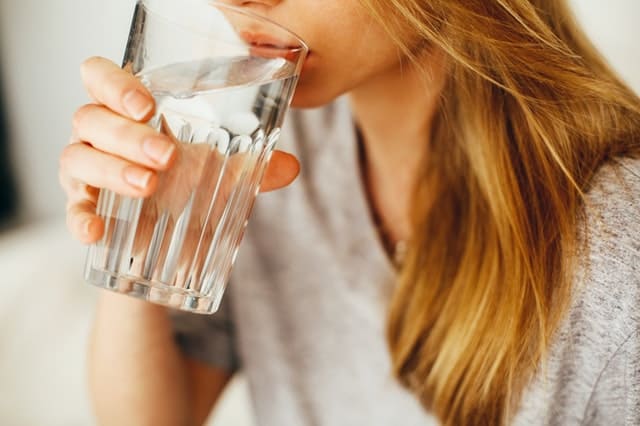 With the holiday season nearly upon us, most of us are hit with a bout of wanderlust. Traveling will take us to different places, and these places likely have completely different climates from what we are used to. Nobody wants to have a skin breakout or any other type of skin problem during vacation. To prevent this problem, this article will give you Skin-care rules to always follow when you travel.
Every time you step on a plane, your skin is exposed to a whole different condition. You are plagued by stale, dry, circulated air that can do wonders to your skin (in a bad way, of course). And that is just your flight. Your actual vacation can be a nightmare for your skin. From weird hotel products to bad sunscreen, to stress from forgetting stuff at home or from family members and a host of other problems.
Thankfully, there are things you can do to keep your skin looking great despite the challenges of travel.
Drink Water…a lot of water
Staying hydrated is extremely important. Being hydrated inside and outside is one of the most important skin routine tips at all times, even when you are not on vacation.
The switch from a hot to a cold climate or from a hot to cold climate can cause skin dryness and irritation among other things. Even the air on the plane is dry and can sap all the moisture from your skin. Therefore, make sure your drink a lot of water. That would keep you hydrated inside.
For your skin, you should liberally apply moisturizers to keep your skin looking radiant and beautiful.
Use Sunscreen
Next to staying hydrated, sun protection is one of the most important routine for your skin type.  While travelling, you should be extra diligent about your sunscreen.
It might sound strange, but you should apply sunscreen even while on the plane. Why? Because you are in a metal container 10,000 feet close to the sun. In fact, you are likely to get a sunburn while in a plane than on the ground. You might want to close the shades, but others might want of view. Hence take precautions and apply the sunscreen.
When you are travelling, it can be easy to forget to use sunscreen, or you might run out of sunscreen. You can go the extra mile by setting a reminder on your phone either to use sunscreen or buying a new one before the current one runs out.
Use Minimal Makeup
During your vacation, leave out heavy foundations and other heavy makeup products. If you are traveling to a location with extreme weather, your makeup will wear off fairly easily. This not only leaves you looking silly, but the heavy makeup can clog the pores of your skin and result in breakouts.
If you choose to use makeup at all, use breathable makeup. Preferably it should be water-resistant and offer protection from hot climates.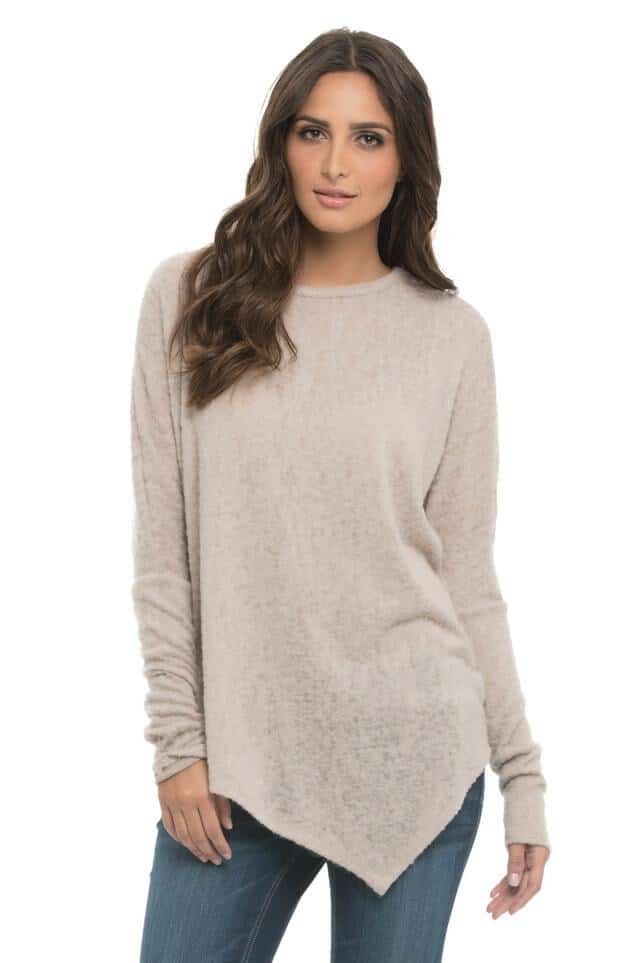 Take your facial cleanser and moisturizer along with you
To keep your face looking great even in extreme climates, your facial cleanser and moisturizer are very important. The daily cleanser helps to clean impurities on your face, while the moisturizer will feed your skin with the important nutrients required to keep it healthy during the duration of your trip.
Use trusted products
Trying out new products is fun, but you should be very careful doing this while on vacation. The change in climate is enough stress on your skin. If you add new products to your skin, you might be increasing the stress on it. Invariably, this might lead to skin breakout and other issues.
Therefore, stick to what your skin is familiar with. When you go back home, you can try out new products. To make it easier to keep using your familiar products, you can buy travel-sized versions of your moisturizer, lotion, cleanser and other stuff.
Have a medical emergency kit
This should contain smoothening calamine, aloe vera potion and other things that can be used in case of skin emergencies.
To enjoy your trip, no matter where that might be, follow these skin-care rules. Your skin will thank you for it!
Scottsdale – Come for the Sights, Stay for the Experience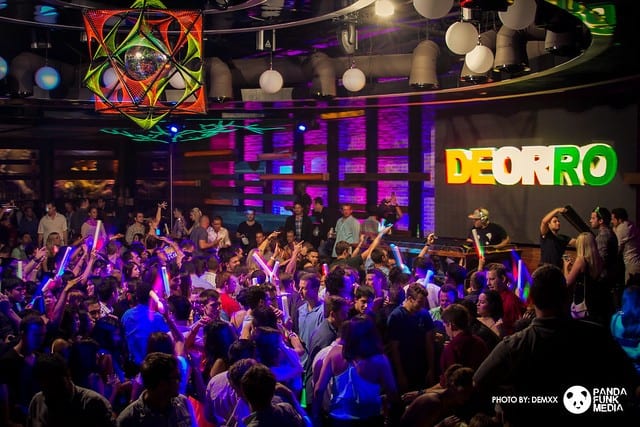 Scottsdale, Arizona is one of the most popular destinations in the Grand Canyon State. Known for its resorts, natural trails, and association with nightlife, the city has become a must visit for anyone who wants to experience contemporary life in a former desert.
Scottsdale is very famous for its modern hospitality and geographical sights. Keeping this in mind, it wouldn't be surprising to know that finding a Scottsdale nightclub is on the minds of many tourists who pay the city a visit – even those who do so to explore one of its mountainous ranges.
If you are planning to head down to the Copper State anytime soon and enjoy life, then Scottsdale may prove to be a great summer destination.
To help you understand what the city would have to offer in terms of recreation, here are some of the top Scottsdale vacation and dining options that make the West's Most Western Town, a must visit.
Old Town Scottsdale
Old Town Scottsdale is perhaps the most popular destination in the city. With its unique lineup of culturally rich events, this colorful area has a vibe that defines old West meeting its modern counterpart to a T.
While Scottsdale remains famous for its modern nightlife, club scene, and luxurious resorts, Old Town Scottsdale brings about the old Western charm for tourists to experience firsthand. Old architecture, preserving museums, and cultural activities are just a few of the many things that you could experience at this destination.
With an array of fine dining restaurants that prove to be the best in the state, you could grab a bite in luxury after roaming around in the sun.
And if you feel a bit more adventurous, then you could do that exploration while riding on a Segway instead of using your good old feet. With plenty of Segway tours being conducted each day, you will easily be able to find something that suits your schedule.
Taliesin West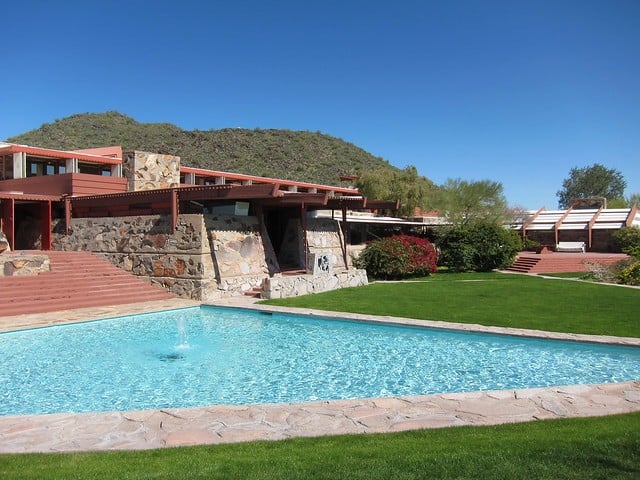 As the winter home to famed architect Frank Lloyd Wright, Taliesin West boasts of an unmatched architectural design.
Now a museum, the destination doesn't only showcase the building in all of its glory, but also offers insights into Wright's work and his mind through detailed tours of the facility.
It is due to these reasons that Taliesin West ranks as one of the topmost destinations to visit in Scottsdale among many professional guides.
Since the building or its experience cannot be replicated elsewhere, it remains a must visit for whenever you are in Scottsdale.
Scottsdale Fashion Square
Want to visit the biggest shopping mall in Arizona? You would find it to be located in the heart of Scottsdale.
With around 2 million square feet of shopping space, the Scottsdale Fashion Square is one of the biggest malls in the whole country. Made up of high end, luxury retail locations, it is literally the one stop shop for upscale items that you may not find elsewhere in the city. With that, the mall holds plenty of fine dining locations as well. What more could you want from a shopping destination, really?
Due to its modern inventory and access to high fashion, the Scottsdale Fashion Square could be a must visit before you hit the popular nightclub scene of the city. Whether you are finding some club wear or just want to spruce up your existing outfit with some Loboutins, this mall would provide you with plenty of choices and fun to boot.
Scottsdale Has Something for Everyone
Depending upon your personal preference, Scottsdale has plenty to offer.  Whether you want to indulge in the city's party scene or just explore its natural history, you would find that the destination has something for everyone.

So the next time that you are about to visit the Wild West, don't forget to put Scottsdale at the top of your list. You won't be disappointed with what you get to work with.
5 Fun Adventure Activities in Vietnam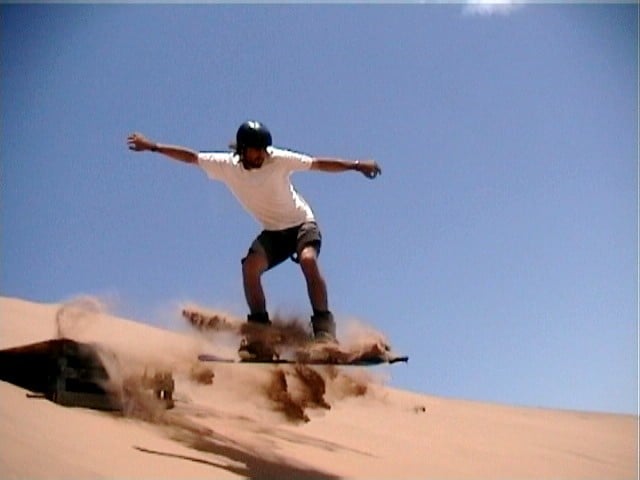 A stunning country with glorious scenery and an amazing culture, Vietnam offers many attractions for the modern tourist. It would be easy to spend a holiday in Vietnam just sightseeing and immersing yourself in the culture – which thanks to a heavy French influence, is different to its South Eastern Asian neighbours – but why pass up on some of the fun adventure activities in Vietnam?
Sandboarding
Also called sand surfing, sandboarding is an extreme sport, exactly like snowboarding, but on sand dunes instead of snow. Regularly named among the best sandboarding destinations in the world, are the Mue Ne Dunes. A series of red dunes around the resort town of the same name, sandboarding has not yet hit the professional heights here but is more of a fun cultural experience. Women in cone hats rent out boards to everyone from kids to saffron-robed Buddhist monks.
Mue Nie is also home to the magical Fairy Stream. This small shallow river winds through moon-like rock formations and is fun to walk through. You can watch the fish as you walk up to two kms in the water or you might try your hand at fishing. You'll need some basic tackle including rod and reels. Check out these great options for beginners.
Take on Mount Fansipan
Nicknamed "the Roof of Indochina", Fanispan at 3,143 metres is the highest mountain in the region. Located in Sapa, a town in the Lao Cai province in Northern Vietnam, the mountain can be conquered via two main climbing routes, one categorised as 2D1N, the other a longer 3D2N route. Both climbs require a guide. For those who prefer an easier way to the summit, the Fanispan cable car takes just 15 minutes to achieve what climbers do in 2-3 days, travelling on cables high above primitive forests.
Ride a Motorbike from Ho Chi Minh to Hanoi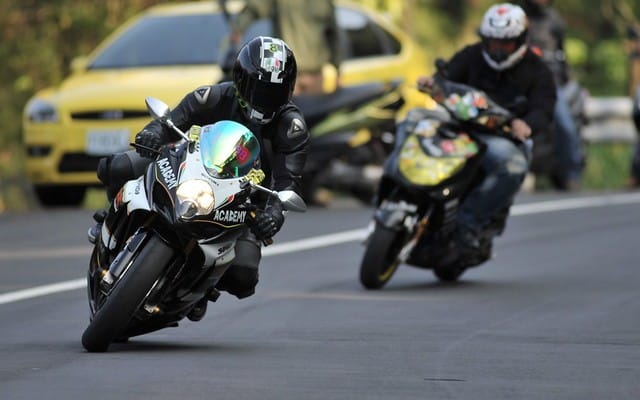 One of the enduring images of Vietnam is the streets of Ho Chi Minh crowded with motorbikes, but motorbikes are also popular outside the cities and Vietnam has become known for some amazing motorbike routes. One of the favourite journeys is from Ho Chi Minh to Hanoi. There are various routes to cover the distance of more than 2,000 kms, all taking you through gorgeous scenery and fascinating towns and villages.
Marble Mountain Rappelling Tour with Temple and Cave Exploration
You might think that abseiling down a vertical rock face is for experienced adrenalin junkies but not so on a rappelling tour in the Marble Mountains in Vietnam. Located just north of the popular resort city of Hoi An, the Marble Mountains are known locally as the "Five Elements Mountains". Tours start in the city and once in the mountains, all equipment and instruction is provided to complete at least two rappels (depending on the tour company you choose). Besides the rappelling, the tours have spectacular views of the coast and include trekking through the mountains, visiting caves and temples
Canyoning
Canyoning is a thrilling adrenaline rush of an adventure sport wherein you jump into a fast-flowing mountain stream and allow yourself to be carried at high speed downstream. The most popular place for canyoning in Vietnam is Dalat. Dalat is in the Central Highlands and is a lovely resort town near a lake becoming renown as a destination for honeymoons as well as the adventure sports of cliff jumping, waterfall rappelling, natural water slides, and hiking, as well as canyoning. Various companies offer canyoning tours in Dalat all at similar prices for similar itineraries, so just choose which appeals most.
We have been wearing out our jandals (Kiwi for flip-flops) on our travel adventures around the world since 2009. We think our blog is thought provoking and a little witty. But we have been proven wrong before. Find out more about us here...
What Are You Looking For?