Surfing in Samoa – A Ride of a Lifetime
Have you ever risked injury to grasp that ride of a lifetime? If you try surfing in Samoa, then you will never forget stepping outside your comfort zone.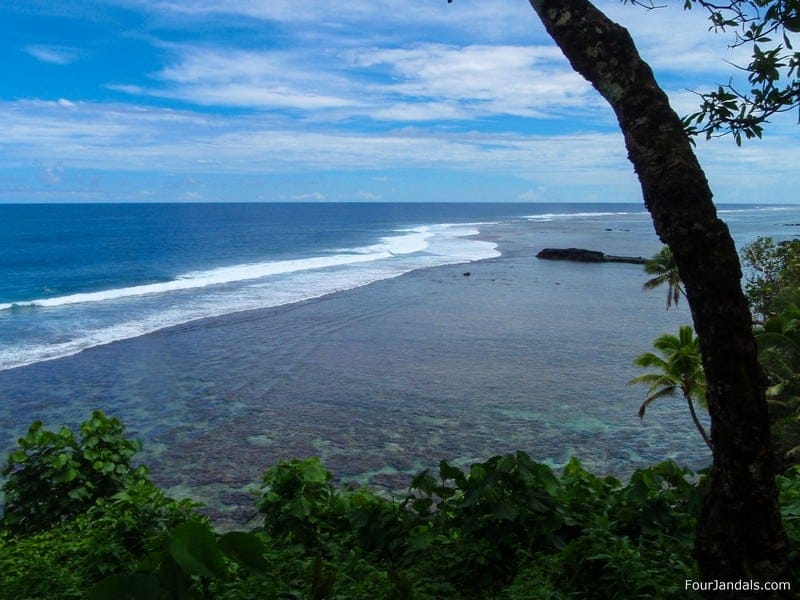 The outboard motor coughed, spluttered then died as the anchor was thrown overboard. For 10 minutes we had motored along the shoreline as we searched for the perfect spot to go surfing in Samoa.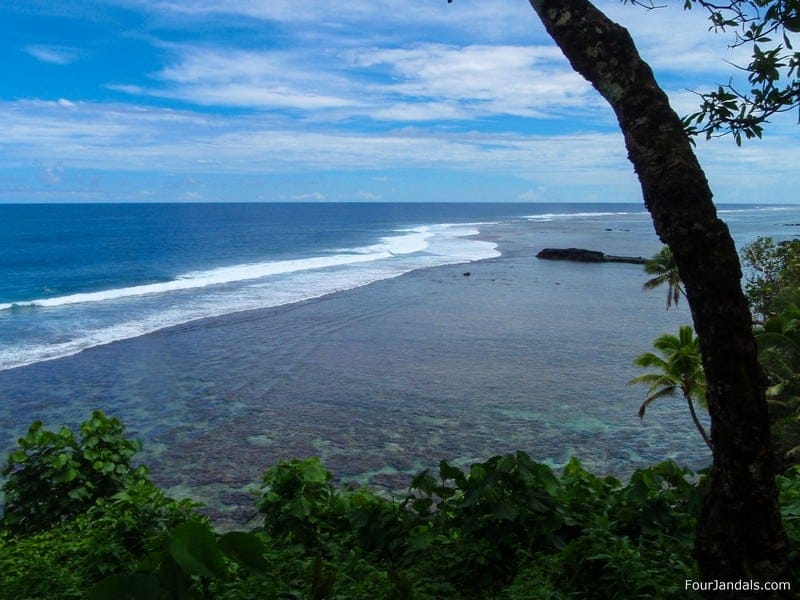 Silence descended around the small rubber boat as the first line of the swell marched in across the open expanse of water before our eyes.
From the deep blue trough the first wave began to rise. Slowly building in height as the swell met the shallow coral seabed. As the lip of the wave folded over to crash into a churning blue and white foam, a cheer from one of the guys was quickly swallowed by the deafening roar reaching our tiny boat floating in the safety of the channel.
Diving into the crystal clear blue water, still chilled from the night, I threw back my head and eyed up the surfing takeoff spot.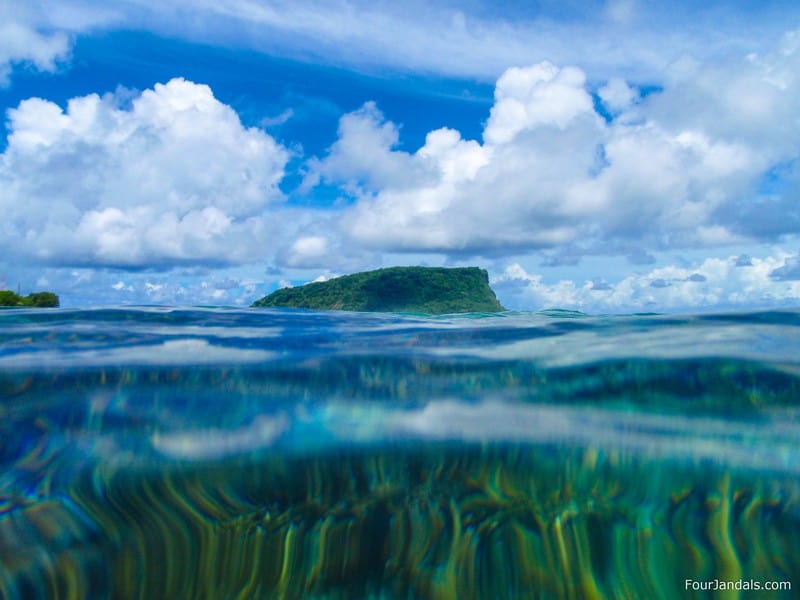 Fresh surfboard wax clung to my torso as I paddled closer to the only spot you could launch from. My fingers felt as if they would scrape on the razor sharp shallow coral filled water below.
I was glad I was wearing my thick soled rubber surfing booties for when I would have to inevitably stand on those same jagged corals.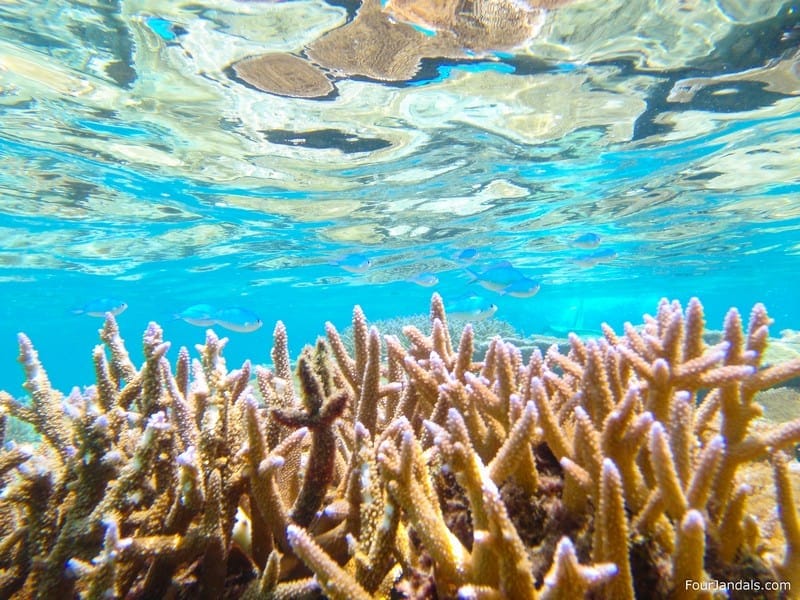 Squinting into the rising sun I tried to gaze through the glare. Every ripple danced across the ocean surface and glistened from the early morning sunshine.
As the first swell pushed underneath my shortboard, I could feel the power tugging at my legs beneath the surface. Each wave ready to throw itself against the coral seabed and dash its beautiful form into a churning mess.
Giving a surfer only a few seconds to pounce to their feet to grasp onto an unforgettable experience.
Pointing my surfboard back towards the beach I dipped my arms in. The swell reached my toes.
Once, twice, three times I stroked. My muscles coiled inside as my board became as light as a feather. It was now that I had to spring.
Planting my rubber covered feet and grabbing the outside rail of my surfboard I leaned against the rushing wall of water. The power of the wave threatening to tear me from my stance and throw me onto the coral reef just 2 feet below the surface.
A fall that would not leave me unscathed.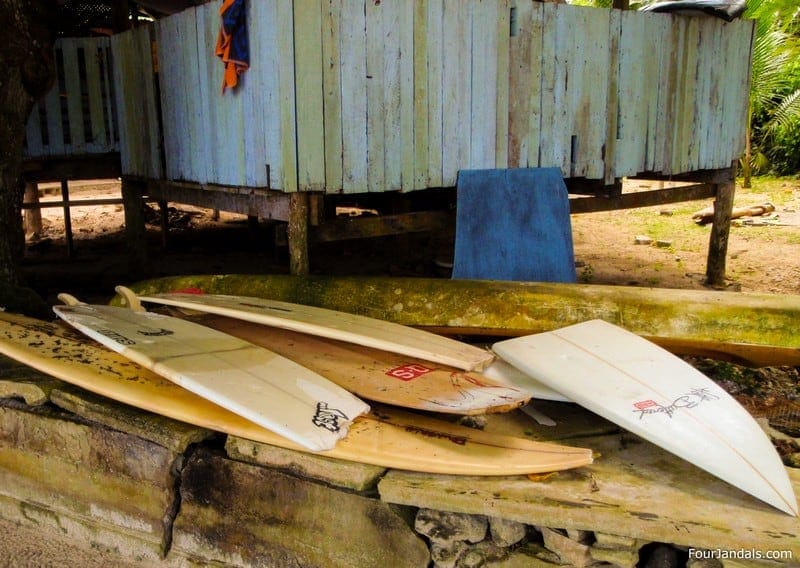 The surfboard bucked once as I found my balance. As the wave pitched higher I tried desperately to coax more speed out of the surfboard.
A shadow loomed up over my left shoulder before pitching down over my right. The barrel of the wave fitting perfectly over my hunched torso. My eyes fixed on the point of safety just a few short seconds away.
Bursting into the sunlight I ripped one last turn with a quick glance behind. A grin splitting my faces as I realised I had done it. I had pushed my limits and succeeded.
I was surfing in Samoa.
A ride of a lifetime.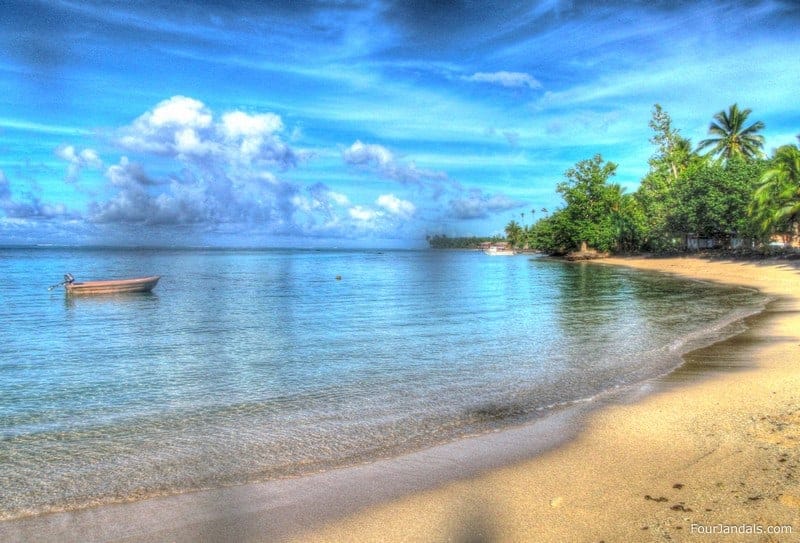 Extra Travel Information

We stayed at Maninoa Surf Camp (pictured above), for our surfing in Samoa trip. It is a dedicated surfing resort with beachfront fales and delicious food to keep you fueled.

You can fly direct to Samoa from New Zealand or Australia with a number of different airlines.

Surfing in Samoa is good all year round but the peak swell seasons are from April – November on the South Shore of Upolu Island. Not really recommended for beginners as the waves can be very fast and hollow for those who want a challenge.

If you want a slightly more relaxing experience then try snorkelling with turtles in Samoa.
Have you ever surfed before? What did it feel like?
Take A Moment and Go Visit Iceland Today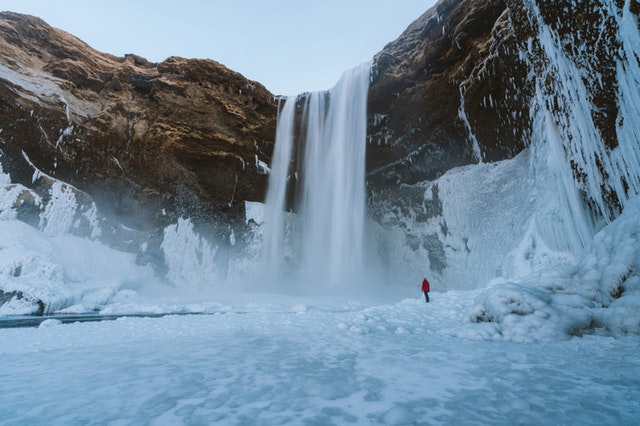 We have all been quite busy this year, but have we stopped and taken a breather? We made new year's resolutions, stuck to a couple of them, made some progress, and stayed relatively healthy.
But the fact is that we like, the fictional character Walter Mitty might be bogged down by our many day to day cares. Tunnel vision, myopic attitudes, and more significant concerns take us away from our dream of exploring fascinating places and countries such as Iceland or other Nordic countries.
We might indeed hesitate and put these trips off to another day. Yet, we know that the things that we keep out of our sight, stay out of our mind. When we push something to tomorrow, it rarely happens.
We continue to look forward to the endless tomorrows that will bring more joy than today.
Wise people reminded us of the importance of carpe diem, that notion of seizing the moment and grabbing life by the horns, thus, basking at the moment.
Don't delay travel in style with a service such as Voyage Privé, and you will be delighted by your decision.
Remember that we only have concrete evidence of having one life, we must live it in the best manner possible.
Have Fun and Add A Little Flair To Your Year
The year is coming to a close. When was the last time that you did something fun and worthwhile? When was the last time you did something that you can be proud of and can remember for decades to come? For most of us, the answer might surprise us. The memories are distant and might be a bit far off.
Take the Nike mentality, and do it, book a flight to an exotic and delightful place like Iceland.
Iceland offers plenty of activities, scenery, and opportunities for the wandering spirit. We'llWe'll talk about just a few of these fantastic places that you must visit in the beautiful Nordic nation of Iceland.
Must-See Destinations in Iceland
The Blue Lagoon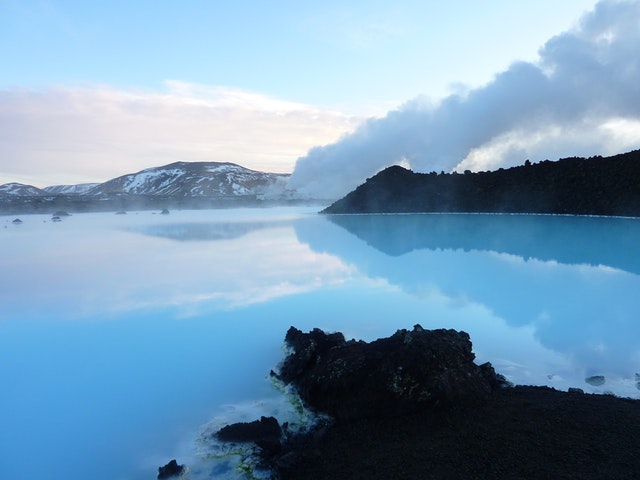 The Blue Lagoon is a natural spa. The locals dubbed it the "spa of the volcanic earth." The natural landscape allows weary travelers to rest, disconnect from their devices, and connect with the beauty of nature.
Travelers may indulge in luxurious experiences and enjoy great dining, events that are undoubtedly much needed in our always-on, digitally connected lives.
Remember to dine at the Lava Restaurant and lounge at the Silica Hotel or the Retreat Hotel.
The Gullfoss
Bask in the breathtaking beauty of the Gullfoss. Remember that the Gullfoss Waterfall is one of the most beloved waterfalls all over the world. Additionally, the Gullfoss is open to the public and is free for all to see and immerse themselves from a safe distance. Millions of people have gone to this waterfall to have a glimpse of this wondrous beauty, and you deserve to go as well.
Asbyrgi (Shelter of the Gods)
Do not forget to visit and hike in Asbyrgi. Many tourists come here and set up camp to have a little peace of mind in the general turbulence of the world. Asbyrgi is surely idyllic and is one place you must have on your to-do list.
We have only scratched the surface on the beautiful experiences in Iceland, book your trip today, stay for a while.
Top 4 cities for bingo fans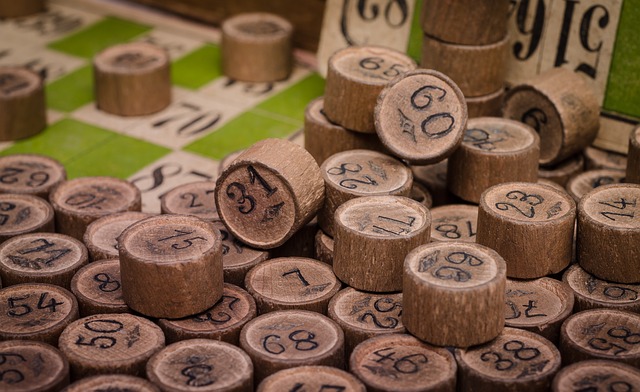 Some people travel looking for the best parties, others travel to find the best beaches, while foodies are looking for the best restaurants and the best street foods. If you are looking for top-notch entertainment, there are plenty of cities where you can do some exciting and unusual activities. You probably know that the best karaoke parties are in Japan and Korea and Las Vegas, Macau and Monaco are the places to visit if you are looking to play casino games. 
This time we're going to talk about the best cities for bingo fans. If you're thinking that all bingo venues are the same, think again, because bingo has changed significantly lately. One of the key contributing factors to the modernisation of bingo in general and bingo venues as such is the emergence and popularisation of online bingo. Players started switching online as it is a lot more convenient, so conventional bingo venues had to adapt and try to offer something new and exciting for a change.
London
London is definitely the bingo capital of the world, and there's definitely a reason why it founds its way to the top of our list. In the old days there were more bingo halls in UK's capital than there are now, but we have bingo venues now. You may wonder what's the difference between a hall and a venue, and to put it simply, venues are modern and offer more exciting bingo variants.
Nowadays bingo games are organised at a lot of non-standard venues, it's not just dedicated halls/venues. 
Have you ever been to the Breakfast Club Battersea at Clapham? They're now doing bingo nights as well, with party mashup, quiz nights, and other fun activities for all visitors. Tickets are available from £7, which is not a lot for an amusing and unusual bingo party. 
Selecta Saturday Special is a bingo party that takes place at UKG Bingo at Camden from 6pm until 9:45pm. If you fancy bingo and garage music, this is the right place for you. 
Finally, if you're a fan of house, you'll have a blast at Brixton's Cattivo where Bubbles & Bingo events are held. 
Paris
The city of light is another great city for bingo fans. You may think of the UK as a top bingo destination, but the game was played in France long before it made its way to Britain.
Bingo made it to France towards the end of the 18th century and the French elite grew quite fond of it in the next decades. Nowadays there are a lot of standard bingo halls in the French capital where you can play bingo every evening. One thing that's typical for Paris is Bastille Day Bingo which takes place every year on the 14th of July in memory of the French Revolution and the attack on Bastille prison that took place in 1789. One thing that's specific about Paris and Parisian bingo is that you need to yell 'King' when you hit bingo and not 'bingo'. 
New York
If you look at any list of top cities, regardless of the topic, New York will surely be on it. So, it is hardly surprising that New York is also one of the best cities for bingo fans. 
The Fifth Avenue bingo hall is one of the fanciest and most popular New York bingo venues. It opens every evening at 6pm and the most interesting thing about it is that there's table service, so you can get your food and drinks without any interruptions to the game. 
Le Poisson Rouge Bingo Hall is located on Bleecker Street in Greenwich Village and you can enjoy a game of bingo with a cocktail in your hand. If you are a fan of the funky sound you will enjoy the standard DJ sets at this venue. 
Glasgow
Despite the fact that London is the largest city in the UK and its capital, Glasgow has often been called UK's bingo capital due to the popularity of the game in Scotland's largest city. 
Carlton bingo hall in Partick is one of the most famous bingo halls located in Glasgow's West End. The place is sometimes referred to as the effs (F&F), since it used to be called that when it was just a dance hall. Then there's Buzz bingo located on Hawthorn Street and this venue opens at 11am. There are few Mecca bingo halls for more traditional bingo fun. Finally, there's the Hillhead Bookclub where the Lady Balls Bingo takes place.
Skin-Care Rules to Always Follow When You Travel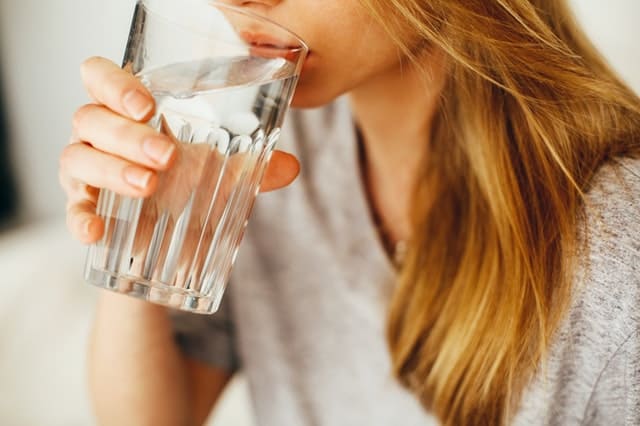 With the holiday season nearly upon us, most of us are hit with a bout of wanderlust. Traveling will take us to different places, and these places likely have completely different climates from what we are used to. Nobody wants to have a skin breakout or any other type of skin problem during vacation. To prevent this problem, this article will give you Skin-care rules to always follow when you travel.
Every time you step on a plane, your skin is exposed to a whole different condition. You are plagued by stale, dry, circulated air that can do wonders to your skin (in a bad way, of course). And that is just your flight. Your actual vacation can be a nightmare for your skin. From weird hotel products to bad sunscreen, to stress from forgetting stuff at home or from family members and a host of other problems.
Thankfully, there are things you can do to keep your skin looking great despite the challenges of travel.
Drink Water…a lot of water
Staying hydrated is extremely important. Being hydrated inside and outside is one of the most important skin routine tips at all times, even when you are not on vacation.
The switch from a hot to a cold climate or from a hot to cold climate can cause skin dryness and irritation among other things. Even the air on the plane is dry and can sap all the moisture from your skin. Therefore, make sure your drink a lot of water. That would keep you hydrated inside.
For your skin, you should liberally apply moisturizers to keep your skin looking radiant and beautiful.
Use Sunscreen
Next to staying hydrated, sun protection is one of the most important routine for your skin type.  While travelling, you should be extra diligent about your sunscreen.
It might sound strange, but you should apply sunscreen even while on the plane. Why? Because you are in a metal container 10,000 feet close to the sun. In fact, you are likely to get a sunburn while in a plane than on the ground. You might want to close the shades, but others might want of view. Hence take precautions and apply the sunscreen.
When you are travelling, it can be easy to forget to use sunscreen, or you might run out of sunscreen. You can go the extra mile by setting a reminder on your phone either to use sunscreen or buying a new one before the current one runs out.
Use Minimal Makeup
During your vacation, leave out heavy foundations and other heavy makeup products. If you are traveling to a location with extreme weather, your makeup will wear off fairly easily. This not only leaves you looking silly, but the heavy makeup can clog the pores of your skin and result in breakouts.
If you choose to use makeup at all, use breathable makeup. Preferably it should be water-resistant and offer protection from hot climates.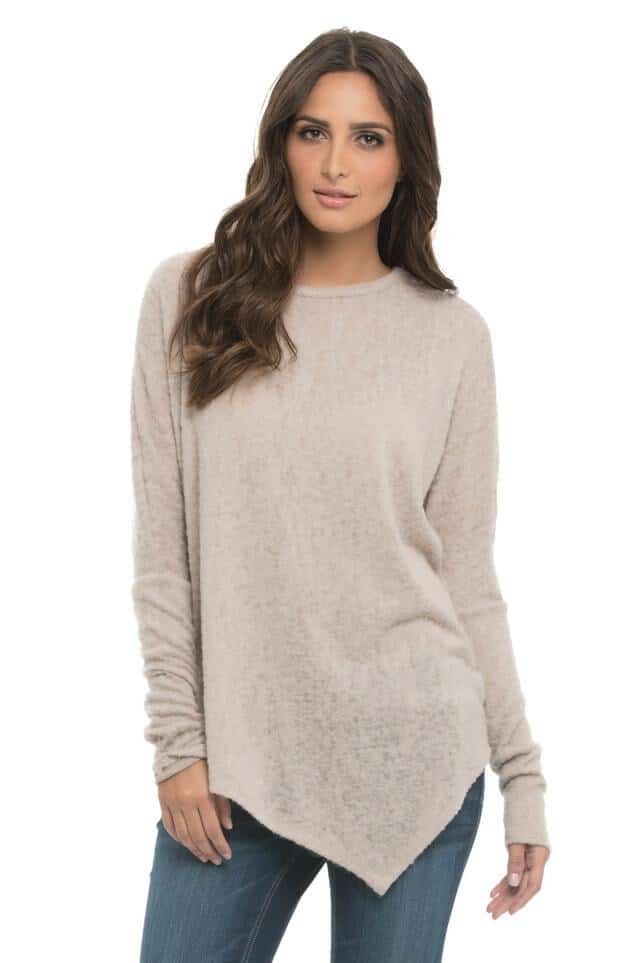 Take your facial cleanser and moisturizer along with you
To keep your face looking great even in extreme climates, your facial cleanser and moisturizer are very important. The daily cleanser helps to clean impurities on your face, while the moisturizer will feed your skin with the important nutrients required to keep it healthy during the duration of your trip.
Use trusted products
Trying out new products is fun, but you should be very careful doing this while on vacation. The change in climate is enough stress on your skin. If you add new products to your skin, you might be increasing the stress on it. Invariably, this might lead to skin breakout and other issues.
Therefore, stick to what your skin is familiar with. When you go back home, you can try out new products. To make it easier to keep using your familiar products, you can buy travel-sized versions of your moisturizer, lotion, cleanser and other stuff.
Have a medical emergency kit
This should contain smoothening calamine, aloe vera potion and other things that can be used in case of skin emergencies.
To enjoy your trip, no matter where that might be, follow these skin-care rules. Your skin will thank you for it!
We have been wearing out our jandals (Kiwi for flip-flops) on our travel adventures around the world since 2009. We think our blog is thought provoking and a little witty. But we have been proven wrong before. Find out more about us here...
What Are You Looking For?