Outdoor Activities in Cairns: Adventure City Guide
Find out how you can find the best Outdoor Activities in Cairns with our comprehensive Adventure City Guide to Cairns in Australia.
Are you looking for an insider's adventure travel guide for the best outdoor activities in Cairns?
As part of our Adventure City Guide series, Charli from Wanderlusters shares with you her expert insider tips on the top adventure and outdoor activities to do in Cairns; including how to get there and costs.
Why visit Cairns for adventure?
Cairns sits on the north east coast of the state of Queensland. Known as the place where the rainforest meets the reef the area provides a wealth of activities for the adventurous traveller. With its warm climate and laid back vibe the city is an excellent base to explore Australia's tropical north.
We spent two months living in Cairns although we'd only planned on visiting for a few days. Camping each night in our Winnebago we utilised the city's excellent network of bicycle lanes to discover all that is on offer.
Outdoor Activities in Cairns
Scuba Dive the Great Barrier Reef
Cairns is known as the gateway to the Great Barrier Reef and it would be impossible to visit the city without hopping aboard a boat to see first-hand the beauty of the world's most extensive coral reef eco system. For the adventurous traveller the only way to experience the reef is to join one of the liveaboard dive boats that take guests out to the best dive sites on the reef.
The famous Cod Hole, Steve's Bommie and Pixie Gardens all provide world class dives and give a brilliant insight into the diversity of life on the reef.
If you're a more experienced diver or wish to gain experience fast join Mike Ball's 7 day Coral Sea Safari and see the best of the Great Barrier Reef as well as the epic shark dive 150km from the shore at Osprey Reef. This five star liveaboard is world renowned for ensuring you see the best the reef has to offer.
Jump in at the Cod Hole and dive with fish the same size as you!
Brush up on your macro photography skills at Steve Bommie where you'll spot nudibranchs, frog fish and sea horses. You'll need nerves of steel for the shark feed dive out at Osprey Reef. Descending to fifteen metres your heart will race as you watch their shadows appear from below anticipating a meal. As they frenzy around you'll need a steady hand to take a photo as they swim inches from your mask. In our opinion this trip is the only way to literally submerse yourself in an unforgettable Great Barrier Reef adventure.
Getting to the Great Barrier Reef
You can jump aboard any of the liveaboard boats in Cairns so no transportation is required.
Mike Ball offers three, four and seven night trips. Note that you must opt for either the four or seven day trip to experience the shark feed. Prices start at $1600 AUD for the three night trip but cheaper rates can be negotiated a week before departure.
SAVVY TIP – We secured a placement on the Mike Ball Expedition Volunteer Programme and worked as dive crew on the boat for two weeks. This meant that we experienced the seven night Coral Sea Safari twice in exchange for two weeks of unpaid employment on the boat.Averaging three dives a day this is a brilliant way to experience the reef on a budget.
Note: To work on the dive deck you must be a certified Dive Master however there are opportunities for Open Water divers to volunteer in the galley.
For more information read our trip report.
White Water Rafting
For adrenaline junkies the opportunity to get off the beaten track and onto some white water is always met with enthusiasm.  The run off from the rainforest and mountain ranges that surround Cairns provides a number of great stretches of river to explore. The Tully River is known throughout Australia and New Zealand for its exceptional rafting and encompasses classes one through five.
Along with the white water rafting a day trip to the River Tully includes the opportunity for rock jumping, raft surfing and rapid swimming. With memorable spots along the stretch of forty five rapids like 'Alarm Clock' named because it provides those who pass a soggy wakeup call, and 'Stair Case' a nail biting drop, the Tully makes for a first rate adventure from your base in Cairns.
Logistics
When booking your white water adventure you will be advised of a collection point for your journey south to the Tully River. The transport is included in the cost of your rafting experience.
Cairns Rafting offer collection and return to your accommodation, a lunch time BBQ and five hour rafting experience for $195 AUD
SAVVY TIP – Visit the numerous tour desks in the town and barter for the best rate you can. Booking direct with the company is not always the cheapest option. The tour desks receive commission and they often give extra discounts to secure a sale.
Crystal Cascades
If you're strapped for cash take a day trip to the freshwater paradise of Crystal Cascades. Located just twenty minutes west of the city this area is known to locals and tourists alike and is a popular place to cool off in the heat of the day.
With no entry fees this is one of the most affordable paradise retreats you'll ever find.
With numerous waterfalls and swimming holes set in stunning rainforest surroundings it's a great place to explore or relax and soak up some sun. There are opportunities for the more adventurous to take part in some cliff jumping. A short walk up the cliff from the largest waterhole will take you to 'No Fear' point, the highest part of the cliff face from which you can launch yourself into the water below.
Logistics
While not far from Cairns there are no public transport options to Crystal Cascades.
We recommend hiring a car which can be done for around $35/day. If you're considering taking a taxi note there is intermittent mobile reception at the falls and you may find yourself unable to call for a ride home. Drive to the suburb of Redlynch, and simply follow the signs to Crystal Cascades. From the Red Beret Pub, the swimming hole is about 10 kilometres away.
There is no entry fee to the falls however be sure to take supplies and sun cream as there are no shops close by.
SAVVY TIP – Chat to other travellers about visiting the falls, they may have their own transport and be interested in experiencing the beauty of the falls themselves. Leave a wanted advert on the noticeboards in hostels and caravan parks advertising for travel buddies to share the cost of car rental and fuel.
Local Secret Adventure in Cairns
If you've spent your day laid by the lagoon and are in need of something to get your blood pumping pop down to the esplanade for an evening exercise class. The best part about this programme is that all the classes are free. All you need to do is arrive at the esplanade in the centre of the city equipped with the motivation to burn some calories and away you go.
Choose from yoga, pilates, beach volley ball, aqua aerobics, bootcamp and zumba and get that booty in shape for free.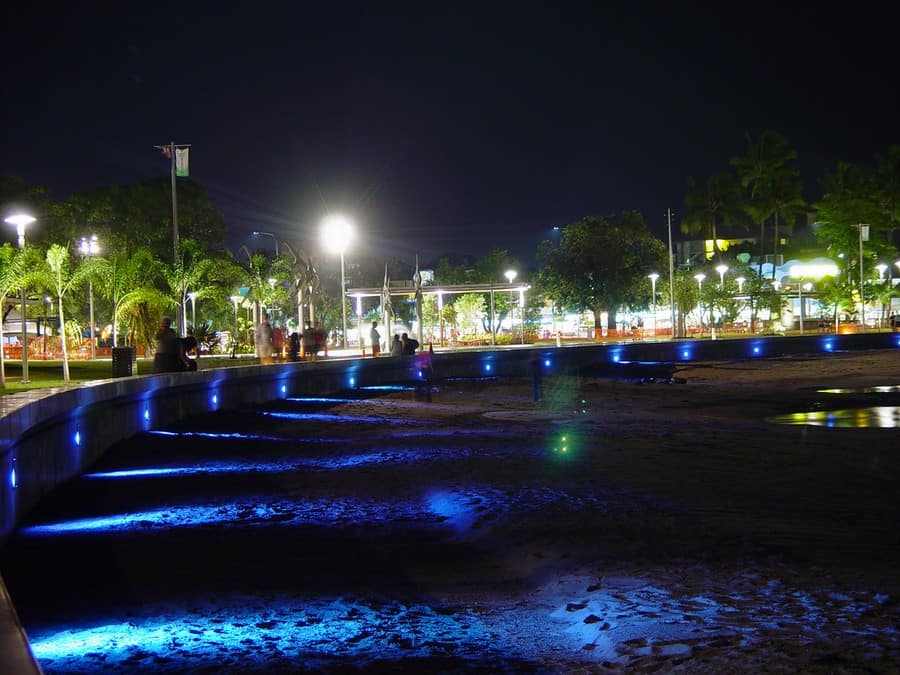 Best time of the year to visit Cairns for adventure?
Cairns provides adventurers with activities throughout the year however be aware that the Minkie Whale migratory season is from May to August and you can scuba dive with them aboard Mike Ball's Minke Whale Expedition in June and July.
Temperatures in northern Queensland can also reach 40°C during the summer months and the area can be hit with thunderstorms and cyclones December to March. If visiting during this time be vigilant about applying sunscreen, wearing a hat and always carry water.
The reason I love Cairns for adventure is because…
The city is nestled in between the aquatic splendour of the Great Barrier Reef and the vibrant canopy of the surrounding rainforest that covers many of the coastal mountain ranges. Both provide endless opportunity for exploration and would keep any explorer happy for the duration of their stay.
And once you've explored the natural beauty of the surrounding environment you can experience the cities thriving nightlife and relaxed beach vibe. Sometimes a cool beer and a sea view is just what you need after a day of adventure.
BIO:

In 2010 Charli & Ben made the decision to live a life less ordinary and six months later embarked on an undefined period of travel.  Enforcing no restrictions on their itinerary they have chosen to travel at a slow pace and incorporate house sitting assignments in each country they visit.

With no time limit restricting their experience they are content to continue exploring the world as digital nomads. From backpacking through Central America to road tripping around Australia they embrace each and every opportunity for adventure.

Find them on Facebook and Twitter or catch up with their journey at their travel website Wanderlusters.
Tips for Planning Your Uluru Tour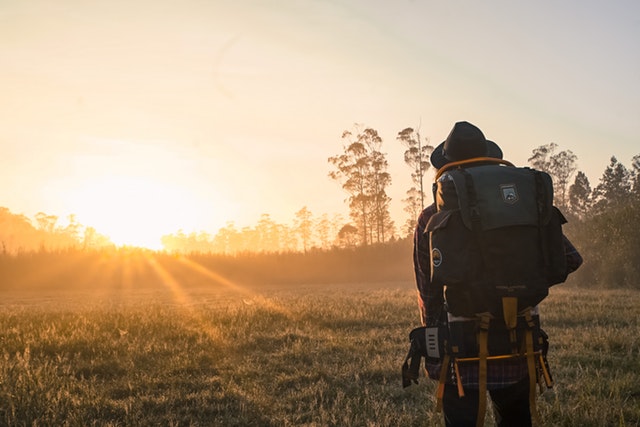 Located in the Uluru-Kata Tjuta National Park, the magnificent sandstone of Ayers Rock or Uluru stands tall at 1,142 feet above ground. The natural formation is widely known for being one of the most sacred places to the indigineous peoples in Australia. At the same time, it is also popular for attracting tourists from all over the world to the land down under.
If you want to visit Uluru in order to pay tribute to this wonder of nature, then doing so through the right tour is in your best interest. It's not only because Uluru is located at least a few hours from civilization, but it also because such a tour allows you to enjoy the picturesque sights that come along the way within the Uluru-Kata Tjuta National Park.
So what sights are there to see along the way and what other general tours suggestions you should keep in mind while visiting Uluru? To help you answer these and some other important questions, here are 5 top tips to keep in mind while visiting Uluru.
Don't Climb the Monolith
First things first, while it is legal to climb atop Uluru, it is recommended that you do not attempt such an action in order to show your respect to the indigenous peoples.
It is a pretty easy rule to follow when you pay attention to the emotions of the indigenous tribes who have recommended time and again for people to not climb Uluru.
But that doesn't mean that you cannot enjoy the natural beauty that Uluru has to offer. In fact, you are encouraged to visit the sandstone and take in its natural glory by standing right beside the formation. That's why 4WD tour is highly recommended. The tour guides would be able to tell you what you can and can not do.
Visit During Sunset
Ask anyone who has visited Uluru about the best time to see the formation, and you will instantly get the answer as "sunset."
It's because Uluru is not an ordinary monolith, but one that is formed through arkosic sandstone. This allows the rock to actually change its color according to the position of the sun. As a result, you can expect the formation to sport a different color depending upon what time of day you reach it.
At sunset, Uluru projects an amber glow that is surreal to take in, especially when you are seeing the formation in person for the very first time. That's why, it is recommended that you time your trip in a way that allows you to experience this magnificent sight.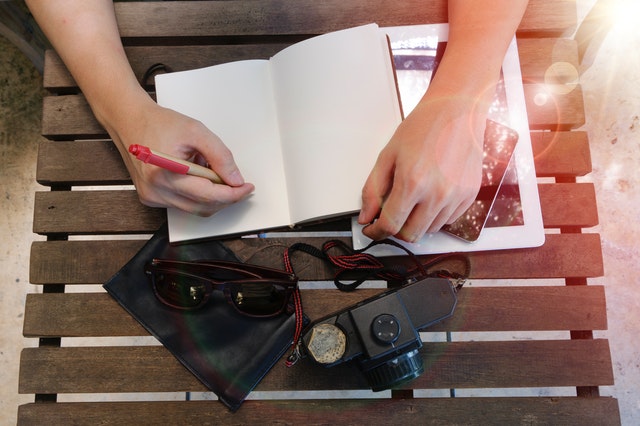 3. Take Your Time to Plan the Trip
Perhaps the best way to visit Uluru is through the nearby town of Alice Springs, which has various amenities and accommodation options for tourists who are making their way to the Uluru-Kata Tjuta National Park.
The drive from Alice Springs to Uluru can take around 5 hours, which is why it is recommended that you arrive at least a day before you are planning to tour Uluru.
This way, you can reach the national park while feeling fresh and rested. This also gives you time to plan longer trips to the park in order to enjoy all that it has to offer.
4. Take in the Sight of the Rock Art
Uluru is not just a wonder to look at by itself, but it also holds several little pieces of wonderful art within it.
The caves at the bottom of the formation hold several pieces of rock art that can only be found at Uluru. If you love learning about other cultures through their art, then this will be a must visit.
Just make sure that you take the time to learn about this art through a local tour guide or via the information provided within these exhibits. This ensures that you have an immersive and informative experience which you can remember for a long time.
5. Don't Forget the Natural Attractions Around the Rock
Enjoying the breathtaking sight of Uluru sounds rewarding enough for a trip to the Uluru-Kata Tjuta National Park. But it's not all that you can do during a tour of Uluru.
From seeing the red kangaroos and other marsupials to spending some time with the camels, and from seeing the one of a kind formations of Kata Tjuta to taking a walk by the Valley of the Winds, there's so much to see and do around Uluru.
That is why, it is recommended that you take your time at the park and put aside at least two days to enjoy all of the unique activities that the area has to offer. It would give you a well-deserved break from the hustle and bustle of daily life while also allowing you to make the most out of your long journey to the sandstone.
Best Time to Visit Panama and Costa Rica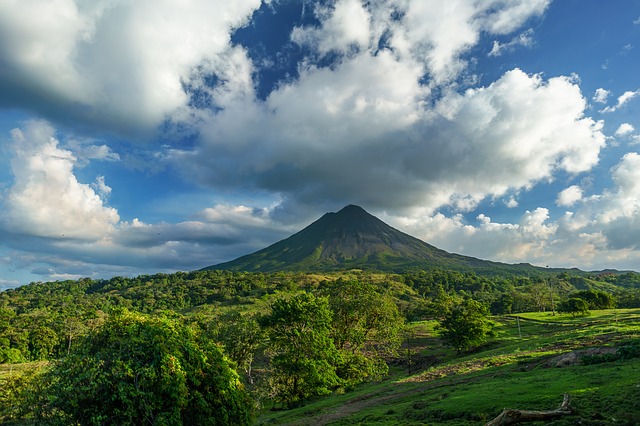 The fact that Costa Rica and Panama are close makes both countries perfect for visiting. During your holiday there, it's easy to travel back and forth between the two countries and enjoy all the wonders they have to offer. Keep in mind that the timing of your holiday will influence what sorts of sites you can visit and what activities you can make part of your plans. By understanding a little about what to expect, it's easy to determine the best time of year to visit both countries, based on what you would like to do.
Learning More About the Dry and Rainy Seasons
If you're the type who prefers the hustle and bustle that comes with holidays during the tourist season, plan on being in Costa Rica and Panama during what's known as the dry season. Expect plenty of sunshine and warm weather during this part of the year. Many of your activities will be outdoors, although you will find a number of indoor sites that you will want to include in your plans.
The dry seasons in both countries overlap. The dry weather for both typically arrives during the first to the middle part of December. In Costa Rica, the dry season usually lingers until sometime in April. Panama enjoys a slightly shorter dry season, with it usually ending sometime in March.
Keep in mind that since this dry period is the height of the tourist season, the cost of visiting from December to April will be higher than at other times of the year. Even so, if your plans include spending a lot of time exploring the rain forests or soaking in the rays on one or more of the beautiful beaches, the dry season is the only time to consider.
Making the Most of the Dry Seasons
During the dry season in both nations, do expect the weather to be more humid and the day temperatures to be a little higher. There is some variance depending on which regions you plan on visiting. As a general rule, locations nearer the coast will include warmer weather and higher levels of humidity. By contrast, the more mountainous areas will offer slightly cooler temperatures and lower humidity levels.
During this time, do plan on enjoying the lush greenery found in the rain forests. During much of the dry season, the abundance of rain from what's known as the rainy or green season ensures that the forests are at their best. Consider adding some variety to your holiday by spending time at the beach, soaking in the nightlife along the coast, and doing some shopping at many of the open air districts. This is also the perfect timing to enjoy some of the local cuisine while dining outside.
There are special events to celebrate during the dry season. President's Day in Costa Rica occurs during this period. Along with locals, you can enjoy a number of celebrations, open-air festivals, and just about any type of entertainment that one can imagine.
Since the dry season does attract more tourists, it pays to book your lodgings in advance. Along with President's Day, there's also spring break and the Easter Season to consider. While you could look at different hotels and other properties near beaches, there are also hostels that make perfect places to sleep. After all, how much time do you plan on spending indoors when there's so much to do?
Things to Do During the Rainy Seasons
In spite of the name, it isn't always raining during the rainy or green season. Most days, there will be brief periods of sunshine that do allow you to spend some time at the beach and other outdoor venues. Do expect the evenings to be cooler. At times, the temperature may make wearing long sleeves or possibly a sweater a good idea.
Even if you're out and about while it's raining, there are plenty of things to see. Towns and cities in both nations offer indoor concerts, a number of restaurants catering to all sorts of tastes, and clubs and other settings for entertainment. You will find museums that will tell you more about the history of indigenous peoples and the complexity of their cultures.
What are some of the activities you can enjoy during this time of year? Both Costa Rica and Panama offer options to go horseback riding. Generally, this will happen during the morning when the sun is most likely to be out. Walking tours are also a great way to learn more about the culture and possibly find some interesting places that you will want to return to a little later. Don't overlook the opportunity to get in some fishing when there's a sunny morning coming your way. There are changes to engage in freshwater fishing as well as charter boats that will take you to some of the better places to enjoy salt-water fishing.
Coffee and rum tours are also something to consider during the rainy season. These tours allow you the opportunity to see different facilities and how they produce their products. As a bonus, you get to enjoy some taste-testing at many of the places that you visit along the tour. Some of the sites will also have bistros or restaurants included, allowing you to enjoy a nice meal or snack with your coffee or rum.
In terms of museums to visit, San Jose offers some of the most interesting museums in Costa Rica. Many of them are located in or adjacent to what's known as the Central Market. It's a great way to enjoy time indoors during the rainy afternoons and early evenings.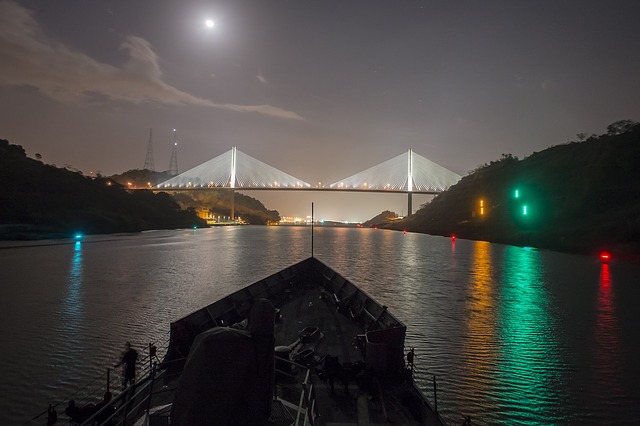 In Panama, check out the Panama Canal Museum in Casco Viejo. You can make use of headphones that offer the guided tour in multiple languages. If you happen to be proficient in Spanish, feel free to check out each exhibit on your own. You can also check out the Biodiversity Museum, which features exhibits on the over 1,000 species of animals and plants that are found in the country. Make the most of the discounts offered on Sundays. Retirees also get to enjoy discounts when visiting these museums.
Which season is the best time to visit Costa Rica and Panama? It's really up to you. For those who prefer a slower pace and don't mind rain during the afternoons and evenings, the raining season is ideal. Those who thrive on activity, sunshine, and plenty of tourist activities will enjoy going during the dry season. Whatever your choice, plan on coming back a second time. It's rare for anyone to see everything they want to see during a single holiday.
Most Underrated Travel Destinations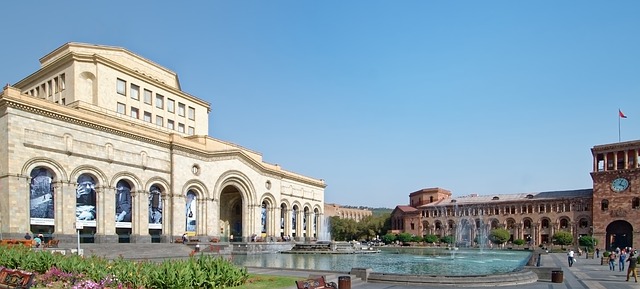 Everyone knows about Paris and Rome and London but there are so many other beautiful travel destinations that are amazingly underrated. The fact that so many beautiful countries go unexplored by travelers is a tragedy. Not only because so many people are missing out on rich cultures and picturesque views, but also because a lot of these destinations tend to be a lot cheaper to travel to than popular cities. 
A majority of Americans, when asked about traveling abroad, will likely shake their head and say they can't afford such trips. Many people deal with multiple monthly bills, such as mortgage or rent, student loans, and title loans, which are all stress inducing. 
But what a lot of people don't know is that there are gorgeous, underrated foreign cities one can visit for a fraction of the price of touristy European cities. Forbes recently published a collection of the ten most underrated destinations you should consider visiting. 
Here are a few of them:
Yerevan, Armenia
Yerevan, the capital of Armenia, is known for its magnificent sights of Mount Ararat, historical monasteries, and its many striking temple ruins. Armenian cuisine is other worldly with classic dishes like rabbit stew, sautéed eggplant rolls, and lamb tartare. 
Telč, Czechia
Telč is a colorful town with Italian influences in Czechia. It boasts of Baroque-Renaissance architecture and has a castle of its own with exciting tunnels and passageways that you can explore underneath the town.
Santiago, Chile
Santiago is the capital of Chile and features gorgeous architecture from the neoclassical era. There are towering cathedrals and, of course, plenty of quality Chilean wine. Plus, the city of Santiago is a great place to kick off your exploration of Chile's wine country. 
Rotterdam, the Netherlands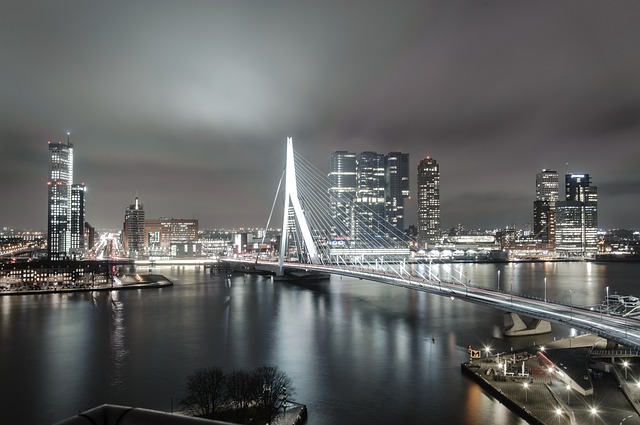 Rotterdam is often ignored due to the popular neighboring city of Amsterdam, but it is a bastion of underground music and street art. The architecture is strikingly modern since the city was heavily bombed during World War II and thus had to be rebuilt from the ground up. The city is filled to the brim with amazing cuisine and museums.
Lagos, Nigeria
If you are looking for a big city destination, Lagos is a metropolis that has plenty to see and do so that you'll never be bored. And whenever you need a break from the urban marketplaces, private beaches are just a short drive away.
Con Dao, Vietnam
Con Dao is a Southeast Asian island that makes an excellent beach destination with two resorts and tons of fascinating history. Once host to a brutal French prison, the island is also home to the tomb of the Vietnamese martyr Vo Thi Sau. 
Colonia del Sacramento, Uruguay
This is one of the oldest cities in Uruguay dating back to the 17th century. The city has a vibrantly decorated historic quarter and a three-century-old convent. It's also only a short trip away from the bigger city of Montevideo.

We have been wearing out our jandals (Kiwi for flip-flops) on our travel adventures around the world since 2009. We think our blog is thought provoking and a little witty. But we have been proven wrong before. Find out more about us here...
What Are You Looking For?