Best Outdoor Activities in Sydney – Adventure City Guide
From surfing at Manly Beach to hiking the Blue Mountains. Find out what the best Outdoor Activities in Sydney are with the latest Adventure City Guide.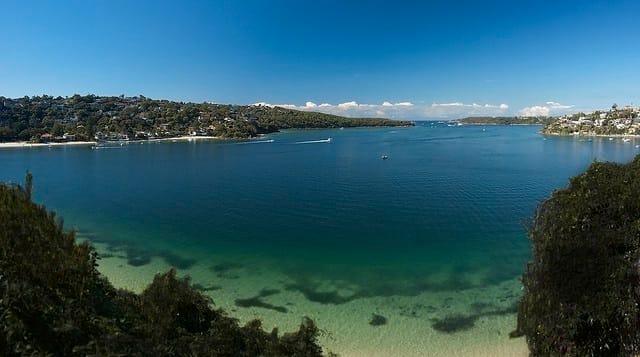 Are you looking for an insider's adventure travel guide for the best outdoor activities in Sydney?
As part of our Adventure City Guide series, here are my expert insider tips on the top adventure and outdoor activities to do in Sydney.
Why visit Sydney for adventure?
Sydney, on the south-east Coast of Australia, is the most populous city in the country. It is also one of the most popular travel destinations in Australia. However, if you want to escape the crazy rat-race, then Sydney is perfect for any adventure travellers. From sailing on the harbour, to hiking along the coast and in the Blue Mountains, there are plenty of outdoor activities in Sydney to keep you busy.
Plus you can fly cheaply to Sydney from New Zealand in just a few short hours.
Outdoor Activities in Sydney
Kayaking on Sydney Harbour
Getting out onto the water in Sydney Harbour is one of the most iconic outdoor activities you can do in the city.
Jumping into a Kayak for a couple of hours and paddling under the Harbour Bridge and around the Sydney Opera House will give you views like no other adventure activity can. Fully guided by experienced kayakers you can paddle for 2 – 4 hours and grab a picnic lunch on the shore as well.
Getting to the start point for Kayaking on Sydney HarbourThere are a variety of Kayaking operators in Sydney but a lot will start and finish in the Rose Bay area. This is central Sydney so any of the city buses can get you where you need to be. You will also need to book in advance as weather can sometimes change the plans of the trip.
Cost of Kayaking on Sydney Harbour
All your safety equipment and kayaks are included in your tours. 2 hour trips start from $70 while longer ones over 4 hours are $105 per person. You will usually need at least 4 of you to book a private trip.
Hiking the Blue Mountain from Sydney
The Blue Mountains are an easy day or weekend trip away from the city. Within just a couple of hours drive of downtown Sydney you can be high up in the majestic Blue Mountains which are world renowned for their hiking and beauty.
From 3 hours to multi-day camping hikes, there are a variety of different routes available with tour guides in the Blue Mountains. Or you can have a crack yourself. Just remember to have everything you might need.
You will be able to discover ancient rock formations, sweeping rainforest views, and waterfalls to cool off in when it gets too hot.
Getting to the Blue Mountains from Sydney
The Blue Mountains are only a two hire drive away from the CBD. Tours can drop you off and pick you up, or you can drive out there very easily. There are also some bus services to the Blue Mountains.
Cost of Hiking the Blue Mountains from Sydney
If you join a tour then prices range from $150 – $200 for a day of hiking. This will include transportation and lunch. If you make your own way up there then make sure you have all the right equipment and know where you are going.
Make sure you also let someone else know too.
Surfing in Sydney
Manly Beach is only 17 kms from Sydney CBD, but it feels like a world away.
Sydney is a serious surf centre and Manly Beach is also one of the best places to learn to surf in Australia. Manly beach itself has over 6 surf breaks although there are plenty more along the coastline to the north. And while there are plenty of beach breaks for beginners, there are also some serious point breaks over some very shallow reefs for advanced surfers looking for a challenge.
If you are a beginner then there are plenty of surf schools at Manly Beach who will have you riding the waves in just a couple of hours.
Getting to Manly Beach
You can transfer out to Manly Beach via the ferry. This is one of the best ways as you get to cross Sydney harbour and enjoy the views rather than squeeze through traffic.
There are also Buses which will take you out to Manly Beach from various areas around Sydney CBD.
Cost of surfing at Manly Beach
Free if you have your own equipment. But if you want to rent your gear it's going to cost about $40 a day for surfboard and wetsuit rental.
Exploring the Coastline on foot
The Coastline around Sydney is spectacular and there are plenty of half-day and day hikes for you to explore the area. One of them is the popular coastline hike through the rugged Sydney Harbour National Park. It's only 10 km's in length so shouldn't take you any longer than 4 hours.
If you have already been out to Manly then this is where it starts. Head along the coast past Manly Aquarium to Fairlight Beach. There are some amazing views along this section so bring your camera and take your time.
Entering the Sydney Harbour National Park the path becomes harder as you contend with shifting sand and rocky paths. But the views from Dobroyd Head will make all the sweating worthwhile. Keep an eye out as well for original Aboriginal rock carvings on a ledge to the left of the track near Grotto Point Lighthouse.
From here you finish up at the westernend of the National Park at Spit Bridge and it's time to jump a bus back into Manly. Make sure you bring food and water as there aren't any cafes or shops along the hike.
Getting to the start point
Just head out to Manly Beach via the ferry. This is one of the best ways as you get to cross Sydney harbour and enjoy the views rather than squeeze through traffic.
To come back at the end of the hike catch any of the local buses. Or feel free to hike back into town too.
Cost
Apart from your transport costs it is free to hike along the Sydney Harbour coastal trail.
Best time of the year to visit Sydney for adventure?
Sydney has on average 340 days of sunshine every year. It's unlikely that you are going to get terrible weather, but it can happen.
As with everywhere in Australia, January – April, which is the southern hemisphere summer, is the most popular time to visit. The weather is warmer and outdoor activities in Sydney can be fully enjoyed. However if you want to go hiking then you may want to consider spring or autumn to keep the temperatures down.
Finally, the reason I love Sydney for adventure is because…
Sydney is a city that has it all. The CBD is always bustling but it also is only a short drive out to some of the most beautiful mountain ranges in the world. And you have the natural coastline and harbour right on your doorstep. Sydney is definitely perfect for adventure travellers.
Yacht Charter Destination Of The Month: The Middle East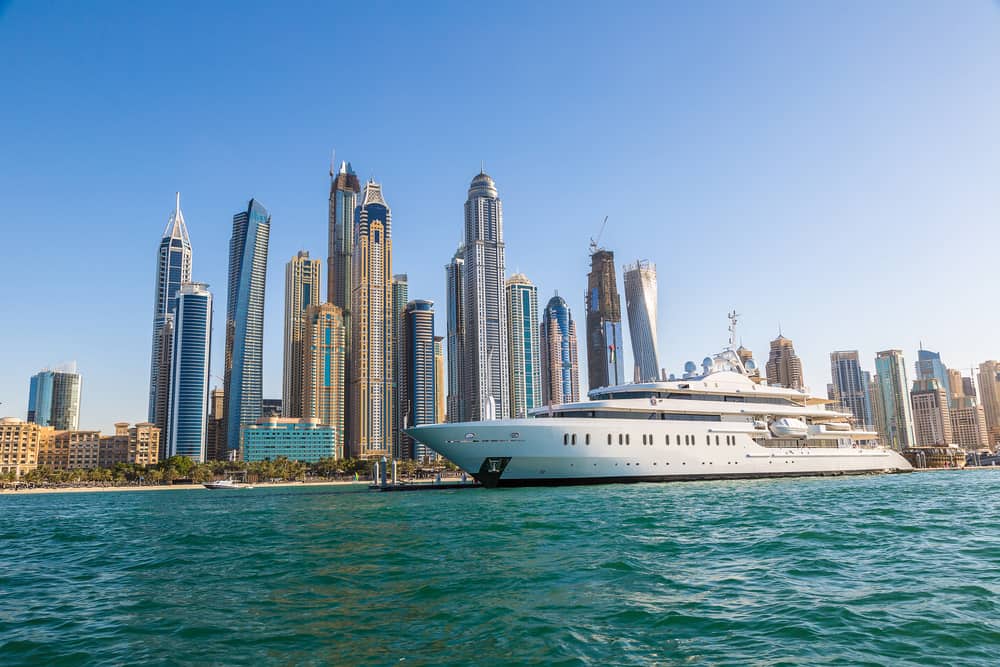 Mysterious and exotic, the Middle East is full of surprises, blending fascinating cultural heritage with stunning contemporary architecture. What's more, with guaranteed sunshine and warmth, the winter months of November and April are the perfect time to visit. That's why we've made the Middle East our yacht charter destination of the month.
What makes the Middle East such an exciting yacht charter destination?
Dubai: Glamour and shopping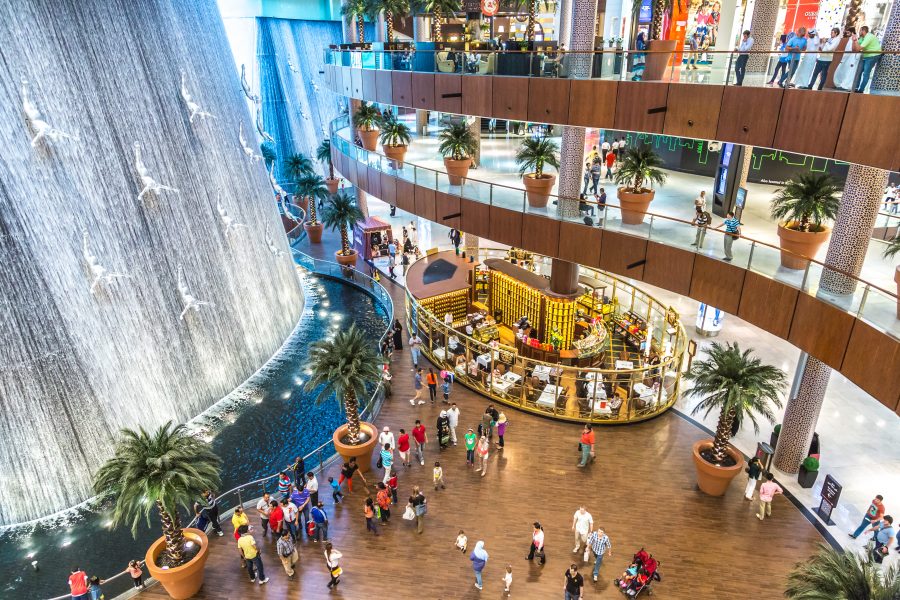 An ideal starting point for your luxury yacht charter, Dubai is famous for its tax-free designer shopping, five-star resorts and world-class gastronomy. Thrill seekers can head into its vast desert for four-wheel-drive adventures across the dunes, while families will love the Dubai Aquarium and Underwater Zoo, Legoland, or the magnificent water park at Atlantis on The Palm.
Abu Dhabi: Art and architecture
Neighbouring Abu Dhabi offers a more relaxed yacht charter destination – here, lovers of art and architecture will appreciate the iconic Louvre Abu Dhabi, which boasts some 9,200 m2 of galleries within its striking contemporary design.
The Sheikh Zayed Grand Mosque is one of the world's largest, and its open-door policy encourages visitors from around the world. The elegant Qasr Al Hosn museum, former home of the ruling family, is Abu Dhabi's oldest standing structure, and displays artefacts dating back to 6000BC.
Oman: An understated gem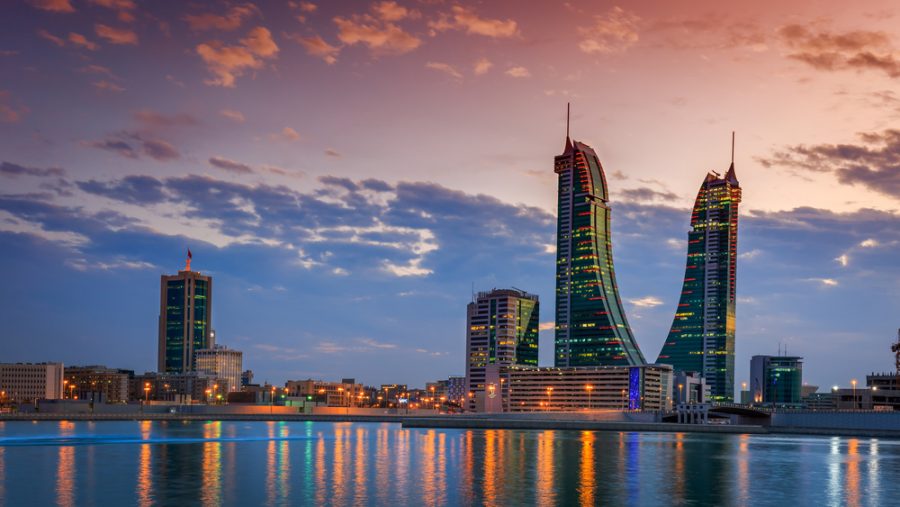 The understated, hidden gem of the Middle East, yacht charter destination Oman has an abundance of natural beauty, from spectacular mountains and wind-blown deserts to a pristine coastline.
At its northernmost tip, visit the red-hued fjords of the Musandam Peninsula. Action-seekers can admire the rugged Al Hajar mountain range by microlight, while land-based activities include desert sand-boarding, jeep rides and quad biking.
Capital city Muscat is steeped in history, with centuries-old souks where you can pick up fine pashminas, spices and frankincense, or even dazzling jewellery in the Gold Souk.
The Kingdom of Bahrain: Home of diving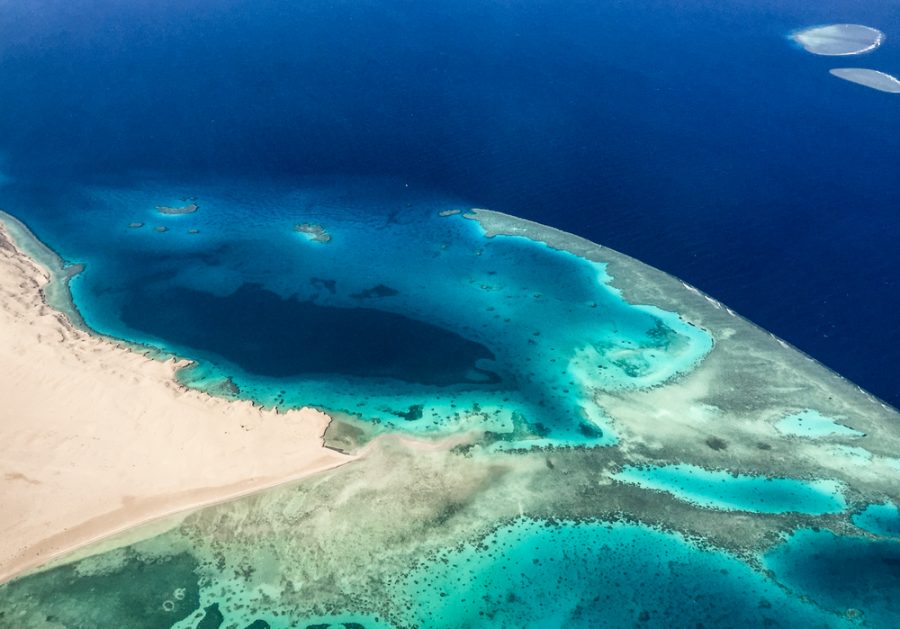 It is said that diving was invented in Bahrain, and pearl diving is considered the quintessential Bahraini experience. Expect to find up to 30 types of coral and over 200 species of fish, too, making this yacht charter destination ideal for underwater enthusiasts.
Bahrain's rich trading history is palpable in the Qalat al-Bahrain fort and museum, a registered UNESCO world heritage site. The Bahrain National Museum, found next to the Art and Cultural Centres, blends cultural heritage with contemporary ambience. Or, to indulge in some retail therapy, enjoy a traditional shopping experience at the Manama Souk, selling natural-oil perfumes and incense, fabrics and handicrafts.
The Red Sea: Reefs, diving and beaches
The Red Sea is another popular Middle Eastern yacht charter destination due to its year-round sunshine, warm water, coral reefs and incredible dive sites, including one of the world's best wreck dives, the WWII British cargo ship SS Thistlegorm. In the south, the relatively undiscovered Marsa' Alam promises incredible shore or beach diving around its natural fringing reef.
Mysterious, timeless and alluring, the Middle East is a yacht charter destination full of contrasts and surprises. Better still, it's best visited in winter. What are you waiting for?
Hiking Adventures in Bryce Canyon National Park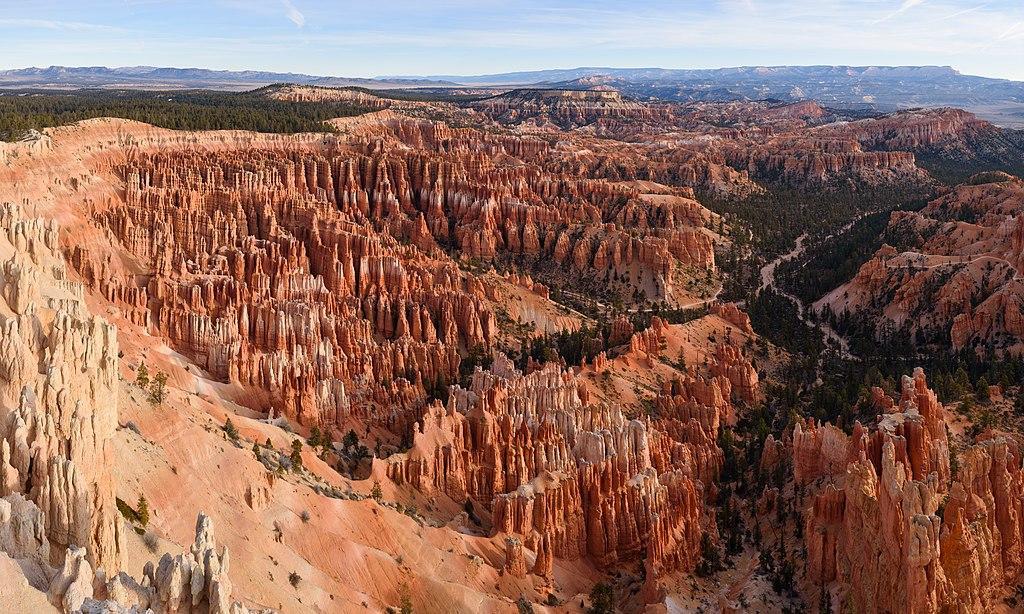 If you are on the lookout for the perfect environment for an adventurous and challenging hike, look no further. Located in the Southern Utah region is the best park that is most suitable for your hiking adventure, the Bryce Canyon National Park. This is a great option to relaxed after you are through playing in $5 minimum deposit casinos.
This park hosts hike lovers from time to time and people even come from other countries in the world to experience the wonder of this park. The landscape and beautiful trails make this a choice venue. There is a rental service at this location if you love to stay behind.
You can enjoy the priceless glimpse of the sunrise and sunset from the different landscape. The part also permits visitors to create traditional camps at different locations for a more adventurous experience.
There are a couple of trails that you can choose from for your hiking adventure, and no matter your level of experience in hiking, you will find a track that matches your taste. Even if you are totally new to hiking, there is something for you at the Bryce Canyon National Park . Below is a list of some of the trails to try when you take a trip to this park.
The Rim Trail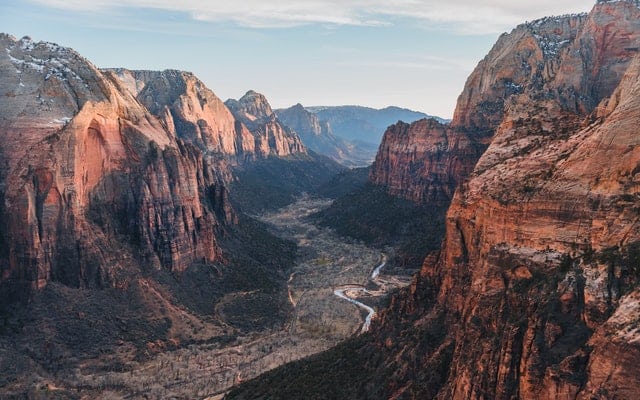 This is the most accessible trail at Bryce Canyon National Park. It is suitable for those who just want to have a good time walking around and savoring the magnificent scenery of the park. From any part of the park, you can connect to this trail as it goes all the way around the park.
When lodging at the Bryce Canyon Lodge, it is a good idea to start your hike from the place known as the sunrise point. Just as the name implies, if you wake up early to start your walk, you'll be able to watch the sunrise. If you have a camera with you, you'll take some fantastic pictures.
Also, you'll get a clear view of the Bryce amphitheater from this point. Just like in an adventure movie, you have to find a way to link up to boat Mesa, and on your way, you walk through some sites like the Mormon temple and Queen garden. This hiking trail is easy, and all you have to deal with is a total of approximately 200 feet elevation. You will surely have a nice time on this trail.
Navajo Loop Trail
On the order of difficulty, this trail comes next after the rim trail. The starting point of this trail begins from the sunset point around the southern area of the Bryce Canyon Lodge. Just like for the rim trail, the trail presents a nice view of the sunset, and with a good camera, you'll be able to take exciting photo shoots.
Walking this route involves a visit to the Silent City, which is an aesthetic combination of limestone and urban expansion. During the hike, you will also walk through Wall Street, which happens to be a distinctive attraction at the Bryce Canyon park. You won't ever want to miss the narrow walls. From this point, you may decide to go back to the sunset point or take other shorter hikes like the Peekaboo loop trail and Queen garden trail. Both routes are challenging and adventurous, but you will enjoy every bit of the challenge. After you have done this, you can then go ahead to have some fun in a $5 minimum deposit casino.
Mossy Cave Trail
This Trail presents an entirely different sight than the one that we have previously mentioned. From this trail, you will be able to catch the view of the towers in the park nearby without descending to the amphitheater. This hiking course begins at approximately 4 miles from the entrance to the Bryce Canyon park. However, if you visit this park and would like to enjoy something completely different from the other common tracks, then this is an exciting hiking trail for you to try.
Hiking is more than a walk, it is a fun and adventurous experience. All trails at the Bryce Canyon National Park are worth trying on your next visit. Whether you seek to have some fun or you just want to catch some beautiful scenery and feel close to nature, you will find the right place that suits you. Get ready to have an amazing hiking experience.
Tips Before Sending Christmas Photo Cards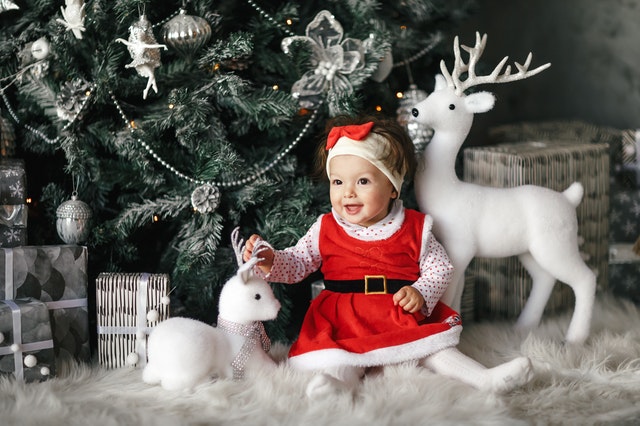 Finally, it is that time of the year! You are excited that you can gift shop for your family and friends, and maybe even spend time with them. Sending them a Mixbook Christmas photocard is a unique way of letting them know how much you value and care for them, especially with the Christmas spirit.
Below are some tips to keep in mind before mailing them the photo cards.
Take a Photo-shoot
Nothing beats the joy of a casual and fun family photo-shoot in matching outfits for the holiday season. You can also play around with different fun themes and ideas for your family photo card. For instance, you can have a matching pajama party theme and take amazing photos.
On the other hand, you can also try out a Santa theme photo-shoot, with matching red trousers, complete with the white beard, black boots, and red hats. Have fun while at it! Remember, a high-quality photo with happy faces can spruce up your holiday cards. Plan the shoot in advance to avoid the last-minute rush trying to capture a perfect angle.
Confirm Addresses
It will be sad to go the extra mile, customizing holiday photo cards only for your friends and family not to receive them. Before mailing the photo cards, kindly ensure you have the right address on the envelopes.
Additionally, you can include a mail-back address for your recipients if they need to send one to you. Seal up your envelopes and also include holiday stamps to add a unique style.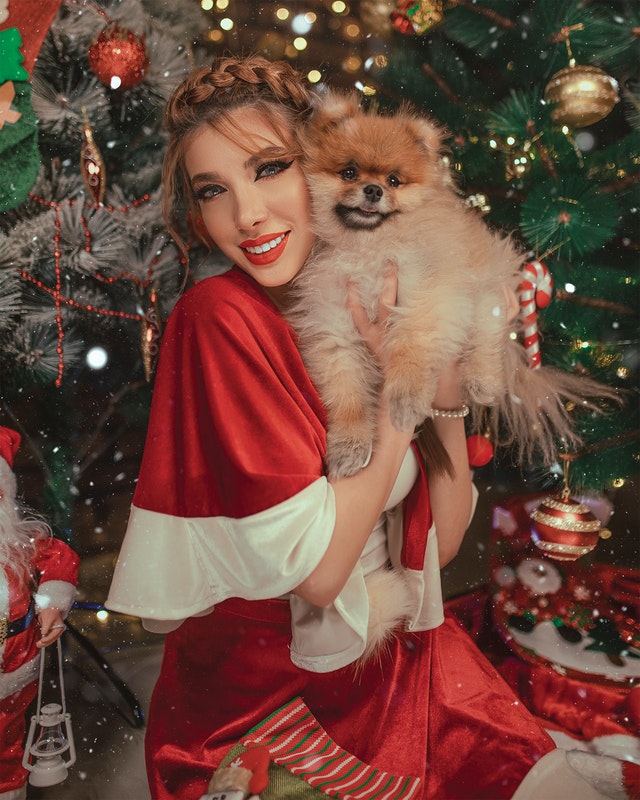 Find Your Design
Your Christmas card design plays a significant role in the general outcome of the card. The plan includes different aspects such as size, colors, format, and foil options. You can also play around with different trim options and photo orientations before settling on the final outlook. Mixbook photo cards can help you create suitable, fun, and engaging designs for your loved ones. Plus, you can experiment with different designs.
Return Favors
Have The Joneses been sending you holiday photo cards for the last three years and you haven't mailed them one? Now it will be a perfect time to return the favor. It's courteous and mindful of people who appreciate you and your family. Let them know that you also love and think about them.
Be Unique
Many people will send out holiday photo cards. However, what will make yours stand out? Select your photos and incorporate a unique design to complete the look. Additionally, you can also hand write the address of the envelopes with your recipient's names.
You can also include a special event that happened during the year. Share the moment with your family. Moreover, let every personality in your family stand out in the photo.
Additionally, think of the personalized messages you can send to your family. Think outside the box and let your photo card express what you feel. However, don't put too much pressure on yourself, ignoring limits of your budget. Be you: that is all that counts in the end.

We have been wearing out our jandals (Kiwi for flip-flops) on our travel adventures around the world since 2009. We think our blog is thought provoking and a little witty. But we have been proven wrong before. Find out more about us here...
What Are You Looking For?