The Best Way to Stay in LoDo Denver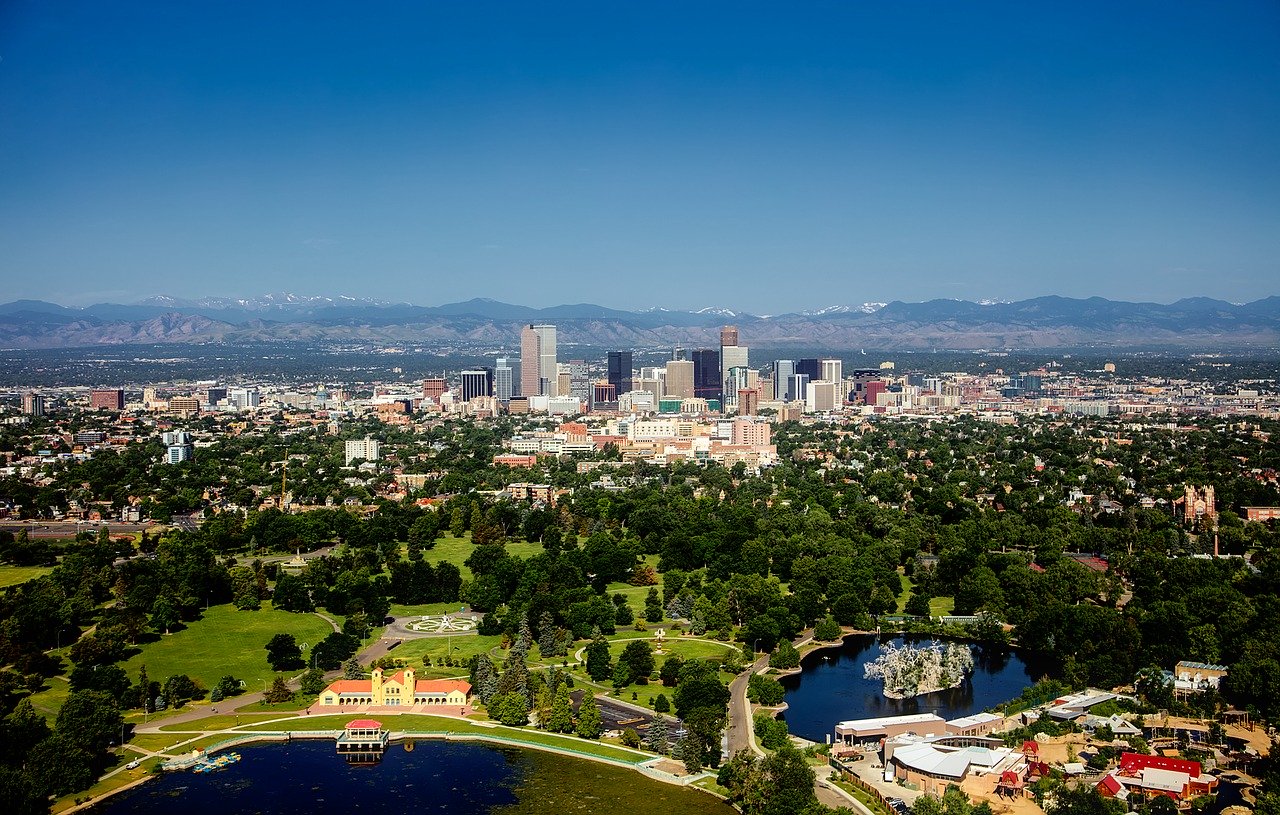 The Mile High City welcomes all comers with open arms. Denver is a unique city, and not just because it is located exactly one mile above sea level. No, Denver is unique because of the amount of fun it contains in one neighborhood. Meet Denver's Lower Downtown, colloquially referred to as LoDo. LoDo is the most popular neighborhood in Denver, thanks to its incredible location. A stay in LoDo puts you within easy walking distance of Denver's Contemporary Museum of Art, the historic Larimer Square, and the always impressive Coors Field. To be honest, we don't feel any pressure to sell you on this, because LoDo Denver speaks for itself. However, we do want to point you in the right direction when it comes to picking a place to stay in LoDo, as that is a much less discussed point. There are a near infinite number of places of various sorts for you to stay in, but today we're going to compare and contrast two of the most popular venues: hotels and vacation rentals. Let's begin, shall we?
Travel Apartments
Travel apartments are vacation rentals don't have to be used by people on vacation. Travel apartments let people who are visiting a new city stay in their own private residence. Rather than having to share space with in-laws or strangers, you can stay in travel apartments, which give you own space while in LoDo. Each travel apartment comes with a private washer and dryer, along with a fully functional kitchen. Let's examine some of the other benefits.
Pros
Privacy. As mentioned, your travel apartment will be yours and yours alone. No housekeeping to worry about, no noisy neighbors; this is your home during your stay in LoDo.
Amenities. And even more amenities. In addition to your private kitchen and laundry room, you get a spacious, well-lit, upscale apartment to live in. Take your pick from any of the travel apartments in Denver linked above, because each one will have a sleek design and comfortable layout. There are more small amenities than we have room to enumerate, so we'll let you discover those for yourself.
Location. Every travel apartment is located in the ideal spot for vacationers in a new city. Pick any one of the LoDo travel apartments and you'll be within walking distance of the best attractions, restaurants, and bars in the Mile High City.
Now let's look at some of the disadvantages.
Cons
You'll need to book in advance. If just reading this article has convinced you to book a stay in Denver right now, it's possible there won't be a travel apartment available for you. Make sure to reserve your spot in advance.
You'll have a specified leave date. Similar to the first issue, you can't just purchase another week's stay at the end of your trip, because someone else may have reserved the space. Be sure to book yourself a long enough stay the first time!
You're unlikely to get that native influence. Privacy is great, but talking to Denver natives gives you a fresh perspective on the city. You'll need to make a point of going out and meeting some locals during your downtime!
Hotels
You know what a hotel is, right? Okay, cool. Here's the pros and cons of hotel living in LoDo Denver.
Pros
Availability. Hotels are everywhere, with a huge range of pricing options. No matter what corner of Denver you wanted to stay in, you could find a hotel there. Moreover, with that many options, it's easy to find one that fits your budget.
Helpers. You have someone to clean your sheets and a concierge to answer questions any time of the night or day. If there's a place to stay where you can order food straight to your room besides hotels, we haven't found it.
Cons
Noise. Hotels are loud, nothing to be done about it. When you've got people living above, below, and to the left and right of you, things are bound to get a little noisy. All you can do is hope that the kids don't start crying…
Unreliable advertising. Hotels all seem eager to advertise their tranquil oasis of a pool area. Sorting out which pools will actually fry your hair with hyper-chlorination can be exhausting.
No privacy. Between housekeeping, your four sets of neighbors, and that one guy from the next room over drunkenly swiping his key card at your door, it can be hard to find space that's yours and yours alone.
So, what's the right way for you to stay in LoDo Denver? Hotel or travel apartment? Ultimately, the choice is yours and yours alone. Of course, if you hate being indoors, maybe glamping in Denver would be more your speed? No matter what you choose, you'll have the time of your life flying high in LoDo Denver.
The Best Dog-Friendly Attractions in Portland, Oregon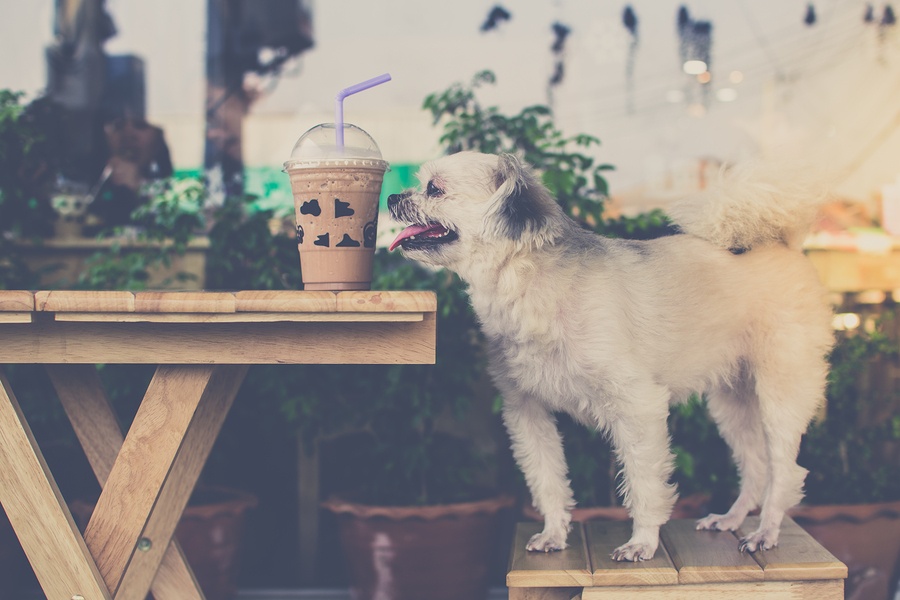 With a green focus and an animal loving attitude, a superb collection of pet-friendly hotels and many fantastic pooch-welcoming bars and restaurants Portland is one of the most dog friendly cities in the USA. Check out our top dog-friendly attractions…
1 Sellwood Riverfront Park
With a 1.5 acre off-leash area which extends to the river this is a great place to bring your dog especially if yours loves to run and play with other dogs. You'll need to put your dog back on the leash to use the connecting paths which take you through the forest, parks and neighborhood areas but there's plenty of places for them to enjoy sniffing around. Make sure you bring your own poop bags and drinking water for your dog. The park provides picnic tables where you can rest after your walk.
2 Wildwood Trail, Forest Park
Situated at NW Germantown Road, this wilderness area is for serious hikers and canines of a high fitness level as its 30-mile hike takes a couple of days to comfortably get around. It is recommended that you consider getting a map of the Forest Park to find the best way to get around the trails as some are more challenging than others. You'll need to keep your dog on a leash the whole time and you'll have to bring your own water and poop bags as these are not provided.
3 Portland Saturday Market
If you and your pooch are the socializing kind then the open-air arts and crafts Saturday Market and Farmers Market at 2 SW Naito Parkway is the place to be. You'll have to keep your dog on the leash at all times while you're browsing for delicious baked goods, meats and cheeses but dogs are made welcome with plenty of drinking water stations and lots of shady spots when the weather gets too hot.
4 Portland International Raceway Dog Park
If you're looking for somewhere you can let your canine really stretch their legs, the fenced off dog park here has got to be the best place to go. This is a very well maintained area where the grass is kept short and neat and garbage is constantly cleared away so take poop bags with you at all times. Portland International Raceway is the home of drag racing, auto racing, motorcycle racing and motocross as well as Cruise-in specials and all these are held at various times throughout the year so why not make a weekend of it and enjoy plenty of thrills, excitement, music and great food and drink. Remember though that your pet must be properly supervised, on-leash at all times and must be cleaned up after. Some events do not allow pets so check before you book.
5 Plum Hill Vineyards
How about this for something a little different? Plum Hill Vineyards, situated between Forest Grove and Gaston this family-owned concern brews its own wines and not for nothing do they say it's 'your dog's favorite winery'! It has to be one of the very few places where you can enjoy the company of your canine friend and at the same time sample some of the delicious wines the Plum Hill Vineyard has to offer. This place is genuinely dog-friendly as well-behaved dogs (and their humans) are allowed into the tasting room and onto the outside patio area. There is a large fenced dog run right next to the Vineyard where you and your dog can play. Poop bags, water and treats are thoughtfully provided for you.
6 International Rose Test Garden
If you love to walk around well tended gardens that are full to the brim with the sweet aroma of more than 10,000 beautiful roses, other plants and attractions then this is well worth a visit. The International Rose Test Garden, the oldest public garden in the US, is pet-friendly and extremely easy to get around on paved paths. You can take one of the free public tours or just stroll around at your own pace to enjoy the fountain, statue and gardens. Why not bring a picnic lunch and sit a while to enjoy the superb view, provided it is a clear day, over the city and Mt Hood in the distance. The garden is open all year round but to see the roses at their best you should visit in June. There is free admission and a gift shop on site as well.
7 Sandy River Delta, Thousand Acres Park
Although known to locals as simply Thousand Acres, and located just off I-84, 20 minutes from downtown Portland, this is actually 1,400 acres of doggy paradise. Consisting of open fields, wetlands, hiking trails, two rivers (the Sandy River and Columbia River) and numerous blackberry bushes you and your pooch can enjoy as much off-leash fun as you can handle. If your dog loves to swim, run or just take a leisurely stroll at your side you should come here to appreciate all that the Thousand Acres has to offer. It isn't solely for dog walkers either – the Park is popular with birders, waterfowl hunters, horseback riders and mountain bikers. There is one part of the park that you won't be allowed into however as one third of it is an off-limits wildlife habitat so be aware of this. The park is open all year round from dawn until dusk and there is car parking on site. The US Forest Service is responsible for the upkeep and development of the Park as well as maintaining the off-leash regulations for doggy visitors. These state that dogs should be kept on-leash at all times in the parking lot and within 100 feet of the Confluence Trail.
8 Hotel Monaco
Canine and human visitors to Portland will need a dog-friendly place to stay and the Hotel Monaco is one of the best. The hotel welcomes all dogs whether large or small, pure-breed or mutt. On arrival you and your pooch are greeted by the hotels' own canine, a Golden Retriever, to make you all feel at home. You can order up a dog bed, food and water bowls and mats if you don't want to take your own. The hotel's nightly wine reception welcomes guests and their pups and you'll be glad to know there are a good number of dog-friendly restaurants nearby.
What to Do on a Day Trip to Niagara Falls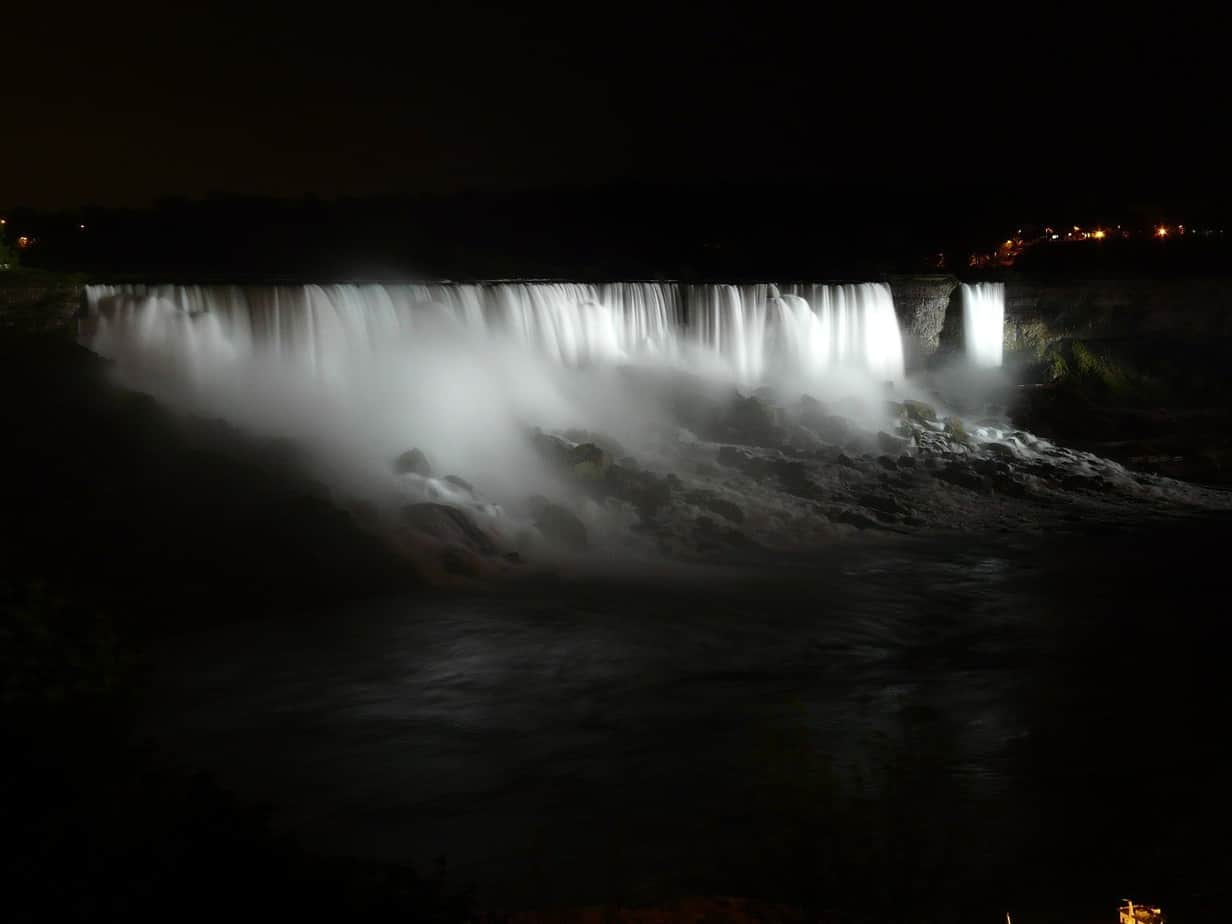 Millions of people have added a visit to Niagara Falls to their bucket list. While some have the time to spend a whole weekend or even longer in this part of the world, which sits on the Canadian-United States border, others are short of time.
If you can only squeeze in a day trip to the Niagara area, there are ways to make the most of your trip and have a fabulous – if long – day. Whether you'll be traveling from Toronto, Buffalo, Rochester or elsewhere, there are certain key things to do.
Journey Behind the Falls
Seeing the famous waterfalls is no doubt one of the main reasons why you're planning a day trip to Niagara Falls. As such, buy a ticket to the Journey Behind the Falls experience. This option will get you up close to the Falls but from behind and below, as the tour takes visitors underground. You'll travel down approximately 150 feet via an elevator and end up in purpose-built tunnels.
The hundred-year-old tunnels take you to Observation Decks that offer safe cocoons to see and hear the powerful waterfalls as they launch over the cliffs above and thunder down. As you complete the tour, check out the various posters on the tunnel walls. These detail the history of the Falls and the hallways.
Take a Boat Cruise
No trip to Niagara Falls is complete without seeing the waterfalls from the front, from a boat. Take a ride on a vessel operated by Hornblower Niagara Cruises if you're on the Canadian side of the Falls, or hop on the Maid of the Mist when on the American side.
Both companies take passengers up close to the waterfalls, so you'll hear the roar of the water and get drenched unless you're wearing the supplied rain ponchos. The cruise lasts for about 20 to 30 minutes and will ensure you truly witness the wonder of Niagara Falls.
Picnic in the Botanical Gardens
Within the Niagara area, there are many excellent restaurants where you can stop for lunch and digest what you have seen. However, one way to take in more of the region while also refueling and learning something is to have a picnic in the Niagara Parks Botanical Gardens. Take a packed lunch with you and eat it within the 40-hectare site. The only problem is deciding where to set up your picnic.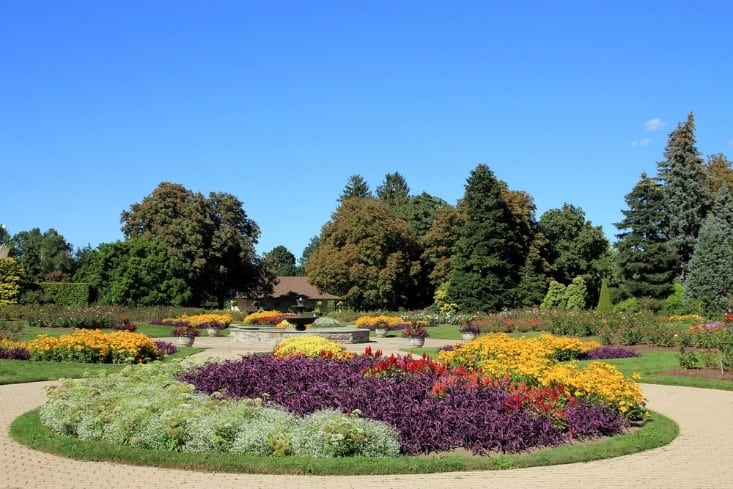 The rose garden is particularly popular with visitors. There are approximately 2,500 different rose bushes here, which not only look lovely but also provide a delicate floral scent to take in while you relax. After finishing your meal, explore the Butterfly Conservatory. This enclosed space is home to over 2,000 butterflies, hailing from over 45 butterfly species.
If your legs are tired from all the walking during the day, hop on the Gardens' horse and carriage tour. This way, you can conserve energy while seeing more of the gardens. This tourist attraction is found ten minutes' drive from the center of Niagara Falls.
Explore Clifton Hill
Next, head to the fun suburb of Clifton Hill. It's on the Canadian side of the waterfalls, only a block from Horseshoe Falls. Clifton Hill is a happening spot bursting at the seams with entertainment, shops, museums, and other attractions. There is, for example, a 36-hole mini-golf adventure course, a massive bowling alley, Canada's biggest entertainment complex (it boasts 300-plus interactive games), and a haunted house.
Pick up souvenirs at the Canada Trading Company, and novelty gifts at the Fun Factory. If you need a sugar hit to keep you going, stop by the Fudge Factory for a vast array of sweet treats. When you're ready for dinner, you'll be spoiled for choice in Clifton Hill, too. There are dozens of excellent restaurants here, with something to suit every taste.
Ride the Niagara SkyWheel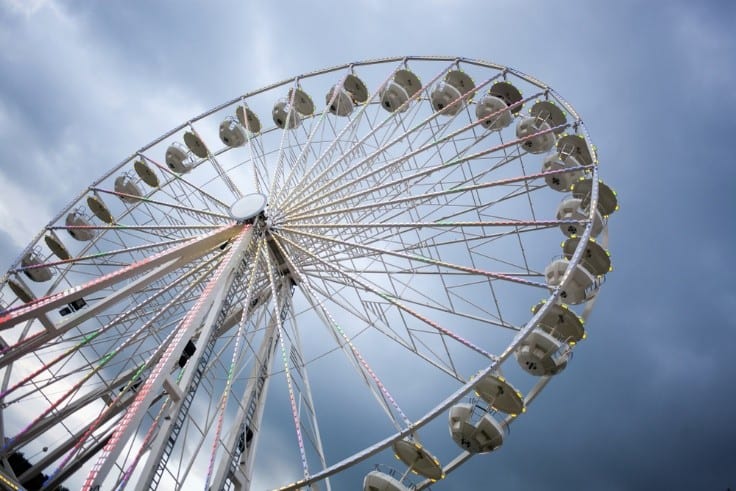 Also located in Clifton Hill is Canada's tallest Ferris wheel. Round out your day with another look at the waterfalls from 175 feet in the air. Ride the Niagara SkyWheel once the sun goes down so you can watch the Niagara Falls fireworks and light show. This stunning show lights up the Falls in every color of the rainbow.
The SkyWheel has air-conditioned and heated gondolas for comfort no matter the weather, and each ride includes at least four rotations. You'll get expansive views of the Falls plus the surrounding region.
While Niagara Falls is famous around the world for the waterfalls that gave the city its name, there is much more to do in this area. Prepare yourself for a full day of activities and you'll be ticking off items on that bucket list in no time.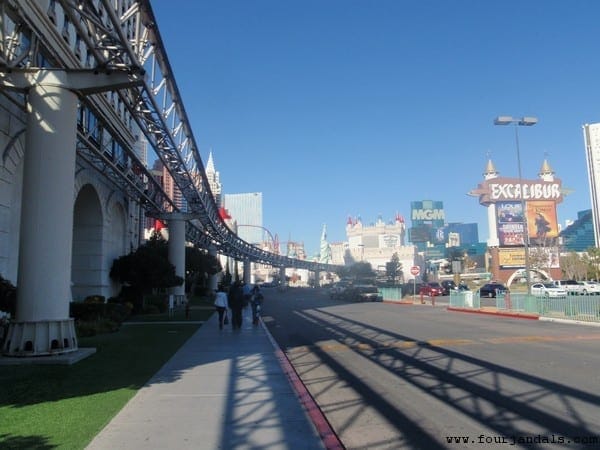 Viva Las Vegas. Nevada's most famous city has been labeled Sin City, the Entertainment Capital of the World, America's Playground and the Gambling Capital of the World. All accurate descriptions, indeed. While many people associate the city with the booze-fueled shenanigans seen in The Hangover, the truth is the city has a lot more to offer. Don't get me wrong, I still recommend gambling (at least a little bit). You are headed to Vegas after all! In fact, make sure you brush up on your gaming skills before arriving. You can practice online by playing the slots at sites like Fruity King casino slots. Really, though, a trip to Las Vegas can provide any sort of vacation you are looking for – the variety is endless. There is lots to see and do. Here are some recommendations.
Bellagio Casino and Fountains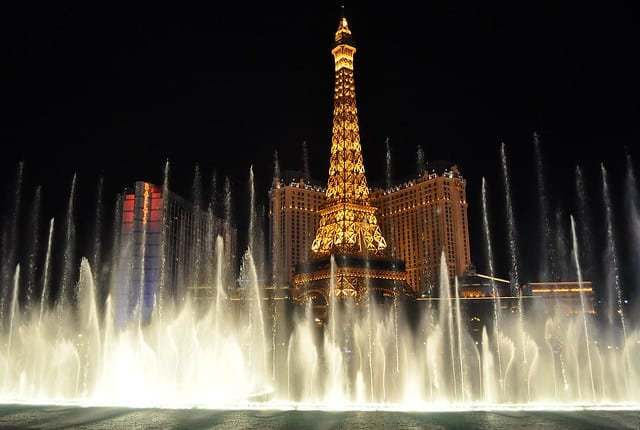 Las Vegas has been, is and always will be known for its casinos, so let's start there. There's no better place to play the slots than the Bellagio. A staple on the Las Vegas Strip, this legendary building hosts the World Poker Tour every year. The Bellagio offers a wonderfully elegant atmosphere and a whole host of amenities – we're talking botanical gardens, night clubs, gift shops, restaurants, a spa, a first-rate hotel and entertainment shows. And of course, there are the legendary fountains. Every 30 minutes, The Fountains of Bellagio offer an amazing show of interspersed water, light and music (classical, Broadway, pop and opera) that dazzles its audiences. No two shows are alike, so the fountain shows are impressive no matter how many times you see them. Did we mention the best part? The fountain shows are free.
Stratosphere's Thrill Rides

No matter where you stand in Las Vegas, the nearly 1,000-foot-tall Stratosphere Tower is visible. Now get this – there are actually rides atop the tower. Yes, you read that right. You can actually go on rides that are 900 feet above ground! The attractions at the Stratosphere are The Big Shot, Insanity, XScream and SkyJump. The Big Shot is the tamest of the group and can best be described as a hydraulic freefall drop tower. SkyJump is the scariest. Guests put on a harness that is attached to a pully system and jump off a platform over 900 feet off the ground. If you enjoy skydiving or have ever wanted to try it, this is for you. The adrenaline rush is indescribable.
Hoover Dam

Take a break from casinos and skydiving and see a national historic landmark. Named one of the Top 10 Construction Achievements of the 20th Century, Hoover Dam is still popular as ever, even 80 years after its construction. Located just outside of Las Vegas in Black Canyon, this awe-inspiring creation is the largest concrete dam in the Western Hemisphere (730 feet above the Colorado River).
Vegas truly has it all. Depending how long you are in the city, you may not have time to see everything that makes Sin City great. If that's the case, make sure you put the Bellagio, Stratosphere and Hoover Dam on your to-do list.

We have been wearing out our jandals (Kiwi for flip-flops) on our travel adventures around the world since 2009. We think our blog is thought provoking and a little witty. But we have been proven wrong before. Find out more about us here...
What Are You Looking For?