Our Most Romantic Places in the World
New York, Paris, Tuscany, Bruges, Turkey and the French Alps all make it onto our list of most romantic places in the world to visit for Valentines Day.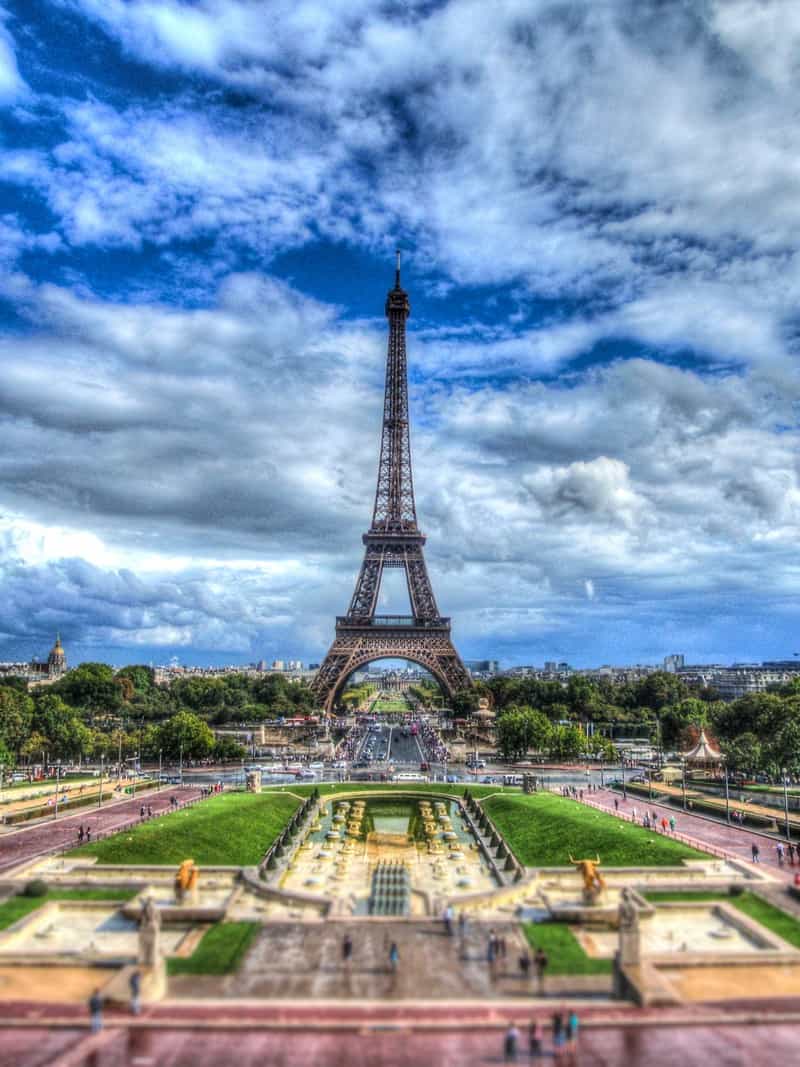 I am the first to admit that I am not a romantic person. In fact I am probably the most unromantic person I know. It may come as a surprise to you considering Adela and I have been together for over 5 years. And 3+ of those have been travelling as a couple.
Luckily we have managed to keep the romance alive while travelling, mostly in thanks to Adela. And it certainly hasn't stopped us from visiting some of the most romantic places in the world.
Our most romantic places in the world
Paris
This wouldn't be a list about the most romantic places in the world if we didn't include Paris.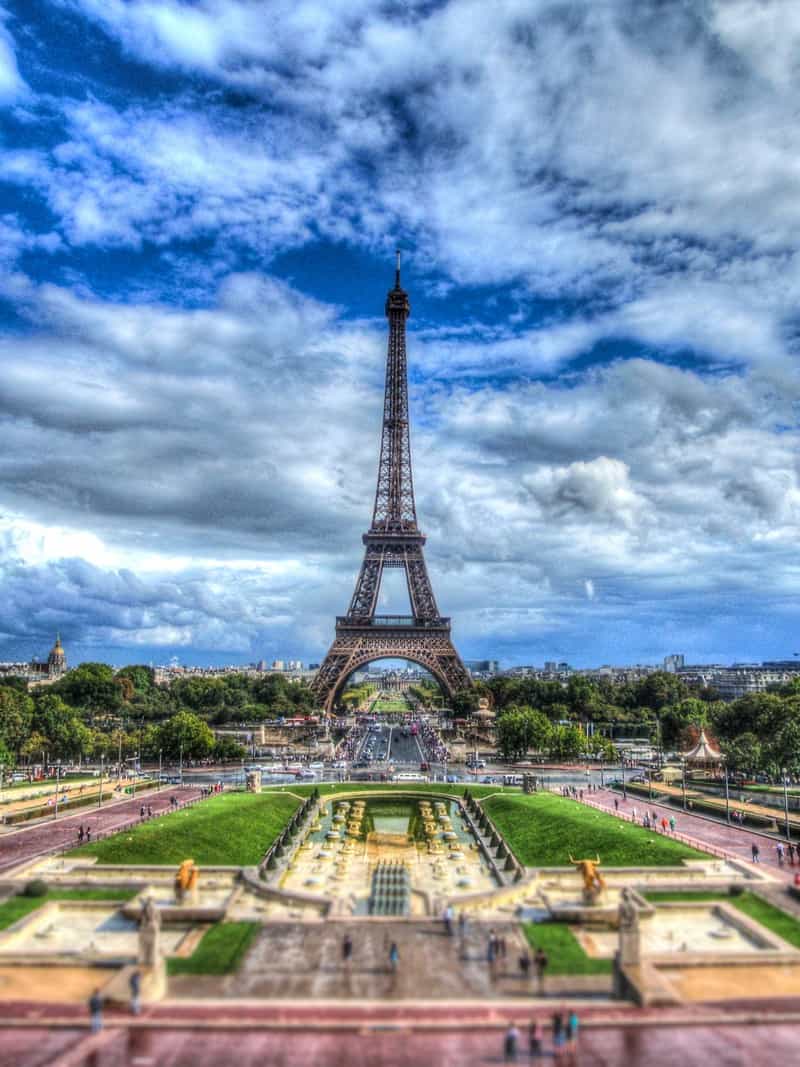 Nothing beats a stroll through the parks in Paris or underneath the harsh lines of the Eiffel Tower. Blankets, flower bouquets  bottles of champagne and hands entwined litter every grassy patch.
While lovers locks clasp onto the bridge railings crossing the River Seine. Each inscribed with declarations of love. I wonder if the relationships have lasted as long as the locks? More than likely some have gone stale over the years.
Tuscany
Tuscany is definitely one of the most romantic places in the world. When we were driving a scooter in Tuscany we came across so many medieval villages with their stone towers reaching towards the sky. Each more gorgeous than the previous.
Once you add food and wine to die for, you have a winner. We even popped into a small locally owned winery on our scooter and stowed a bottle under the seat to saviour back at our romantic Tuscan Villa.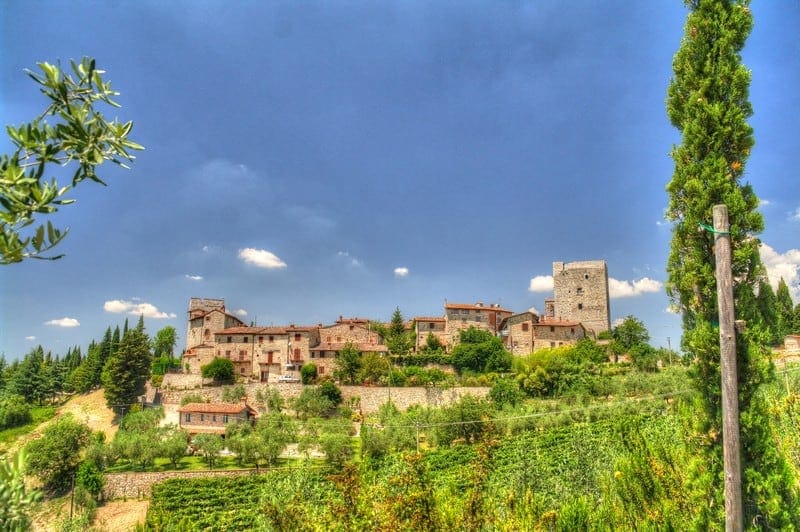 Turkey
If watching the sunset over a small island on a traditional Sail Turkey Gulet off the coast of Turkey isn't considered one of the most romantic places in the world, then I don't know what is.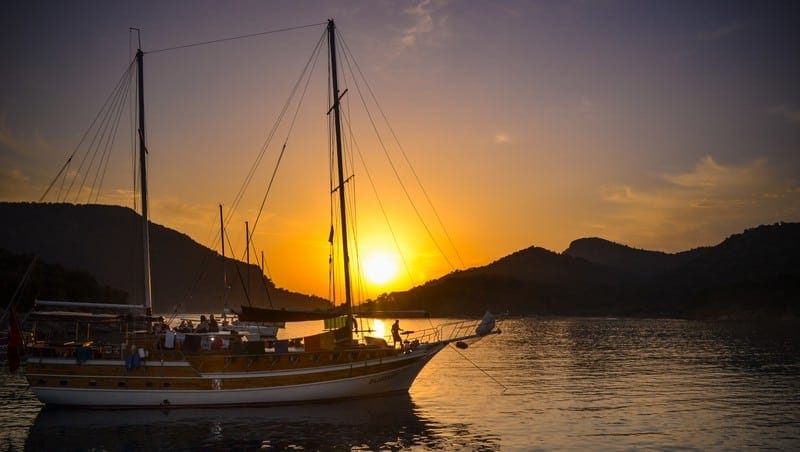 8 days of sunshine, swimming and sailing = bliss. Especially after spending the winter hunkering down in Edinburgh. Turkey is a truly magical place and will melt the iciest hearts.
You can even visit a traditional Turkish Bath, or Turkish Hamam, to ease any aching bones and cleanse yourselves. Although the romance could be ruined by a hairy Turkish man in nothing more than a loin cloth.
French Alps
White snowflakes drifting down past the window, a roast dinner and a glass of champagne sitting in front of a blazing wood fire? These are the sorts of romanticised scenes you see Hollywood playing out on the big screen all the time.
Truth be told, they are not far wrong.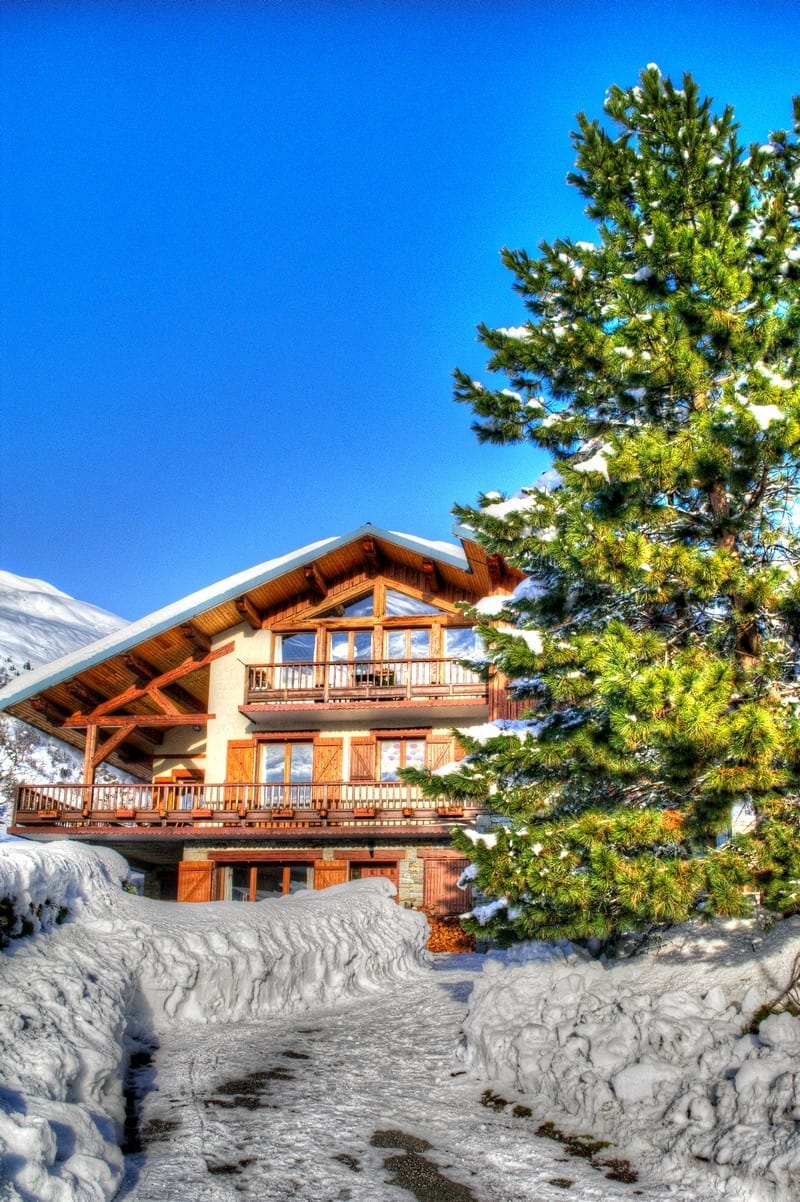 But the reason we love visiting the French Alps is because we both love skiing adventures. There are not many activities more fun, and romantic, than skiing all day before sharing a Vin Chaud (mulled wine) at some of the best hotels in France.
Being able to find someone that enjoys the same activities as you is priceless.
Bruges
I have written in the past how Bruges is a fairytale city. It is even referred to as "The Venice of the North" with its canals and bridges criss-crossing the narrow streets.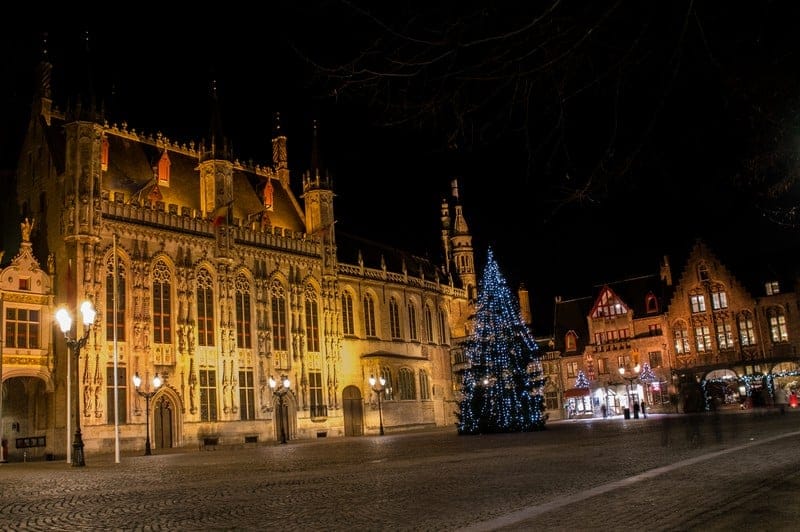 Bruges is also well known for its chocolate, beer and lace.
Three things that will have most girls swooning in your arms in no time at all. To top it all off, at night the city looks like a Roman candle with the buildings draped in decorative twinkling lights and couples stroll hand in hand huddling close together to stay warm from the winter chill.
New York City
While it may not immediately jump to the front of your mind as one of the most romantic places in the world, we sure fell in love with the Big Apple. Maybe because it was the biggest city we had ever been to.
But more likely it was the vibrancy of the city. We could feel its pulse beating beneath our feet as we arched our necks between the skyscrapers. No matter what time it was, the city was alive and kicking.
Our most romantic adventure in New York was taking a sunset cruise across the bay to the Statue of Liberty. The New York City skyline  will take anyone's breath away.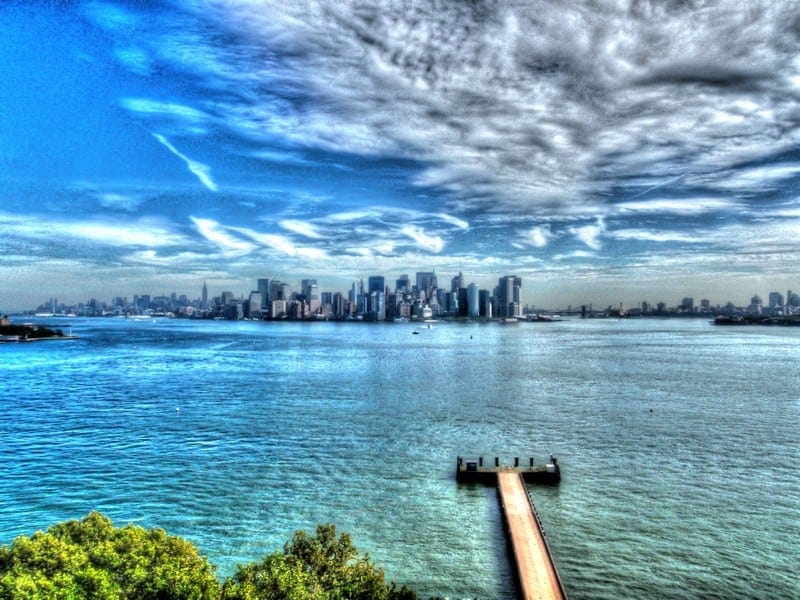 Tell us below what you consider the most romantic places in the world?
The Often Overlooked Benefits of Rail Travel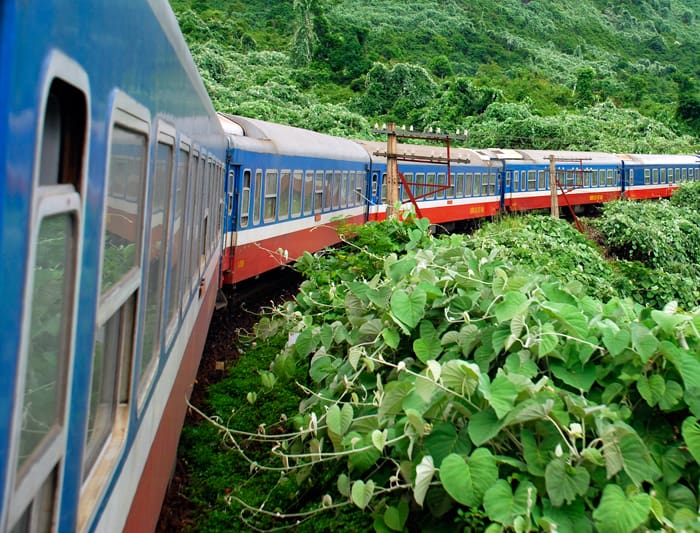 Out of all the modes of transportation, planes, trains, buses, ships, rail travel might be the winner for long distance trips.
Why? Well, for one thing, there's the sights that one can see, then there is the ability of the individual to meet others and enjoy a whole different experience while also potentially contributing to a cleaner environment as well by maximizing for efficiency.
Yes, trains could offer one of the most immersive travel experiences that you could enjoy in your lifetime.
Rail travel is great for a couple of more reasons as well. Think about it, once you are on it, you are good to go.
Rail travel doesn't really rush you from one location to the other like you are a part of a flock of sheep (looking at you, airplanes). Instead, it gives you ample time to kick back, relax and enjoy the extended time it takes to get you to your destination.
Due to that reason, tailor made train holidays have gained quite some traction among those who want to not only travel the world as much as they could, but actually explore all of what the planet has to offer in all its natural glory. You can't argue with that approach either – I, for one know that when I travel with friends or family, my journey has to absolutely live by that motto.
Granted, rail travel might not be for the fast-moving business people that have to make it to important meetings in quick fashion, but it is definitely the right mode of transportation for those who have got some extra time on their hands either due to a vacation from work or a break from school – or just because they have taken a leaf out of Richard Burton's book and decided to travel across the world as a way of life.
If you fall under any of those categories or are just an adventurous soul who wants to enjoy their time off of everyday chores, then rail travel might just be the experience that you are looking for.
Here are a few reasons why experiencing rail travel could give you a little – or a lot of – something that you would cherish for the rest of your life.
The Scenic Sights Are to Be Held With Awe
No matter how many flights you have caught within your lifetime, watching a sunset through a plane could never beat the same sight when it is witnessed through some luscious mountains on the ground (trust someone who has experienced it firsthand).
While this is mostly due to the extra time that you get to enjoy the sight while traveling by train, the "backdrop" aspect of the scenic locations is what makes it a thousand times more magnificent.
This added effect of natural sight staging is not only reserved to sunsets, but depending upon the route of your journey, could very well extend to you witnessing sparkling waters as your train jumps through bridges as well. You may find you are practically hugging the clouds as the train goes through highpoints of elevation; or you coming face to face with glaciers as the railroad moves inches away.
Simply put, by getting into a train for your journey, you sign yourself up for an adventure of exploration, something which a compactly packed airplane or a single-worldview cruise ship cannot offer.
The Food Provides an Unforgettable Gastronomic Experience
When you are traveling, and especially when you traveling abroad, having great food is one of the most pressing concerns that you may have in terms of adaptability to the new location.
While food travelers like the legendary Anthony Bourdain may have introduced an entire generation and more to come to the gastronomic offerings of different cultures, it still does not change the fact that your taste palette – and more dangerously, your stomach – might not be as adaptable to newer cooking techniques.
No matter how bland airplane food could be, you end up wolfing it down in fear of what you might be offered at landing, but that bland concoction of ingredients itself does not go very well with your system.
On the other hand, when you take a bespoke, well-designed journey through a train, you open doors to let yourself enjoy a wide variety of foods that could rival a Michelin-star restaurant (that is, at least by the opinion of those who travel frequently by trains).
The menu in extended-journey trains is designed in such a manner where you could try various dishes each day of your rail travel, and still end up with plenty of options that you could enjoy on your returning journey home.
This provides rail travel with some well-earned brownie points. It makes sense too – after all, if you have to live in the train for a few days, why not live your best life while doing so?
The Cabins, Seating, and Entertainment Offerings Could Rival a High End Hotel
And not a creepy hotel from American Horror Story that would give you the heebie-jeebies either, but something that could provide some serious competition to high end vacation destinations.
From well-decorated and comfortable sleeping cabins to one of a kind parlor seating, depending on the train you select for your travels, you could enjoy an array of comforting spaces that would make you feel like you are on a moving vacation.
The entertainment spaces in these trains also seem to offer the world to their passengers. The details that are present within is what really makes the trip.
Think about it, you can enjoy a cocktail in a more extravagant fashion when you see sip while looking upwards through the glass ceilings that let you have a clear view of the morning sky or starry night thousands of miles above. Being able to consume drinks at the well-stocked bar built within the train does not hurt the experience either.
Similarly, the parlor and other common entertainment areas in such trains could also provide you with customized entertainment options, where you could read a book while sitting by the panoramic windows or enjoy a movie through one of the screens within the train's fixtures.
All in all, the entertainment options in these modern trains have the ability to transport you back to the glory of yesteryears without the added hassle of living without technology. Only those who have experienced this mode of travel could really resonate with these words – which is why, if you haven't done so, then this would be the time to book your rail travel vacation.
Rail Travel Strikes the Perfect Balance Between Relaxation and Activity
Rail Travel is great because it incorporates technology and simplicity, one can find the perfect balance between rest and relaxation as well as the ability to be active.
So, if you are planning to take a vacation soon, make it one that is centered around rail travel. While you might not witness a murder on the Orient Express, you could still enjoy all the amenities which that train had to offer – actually, much more than that, minus the homicide.
How To Run A Successful Online Business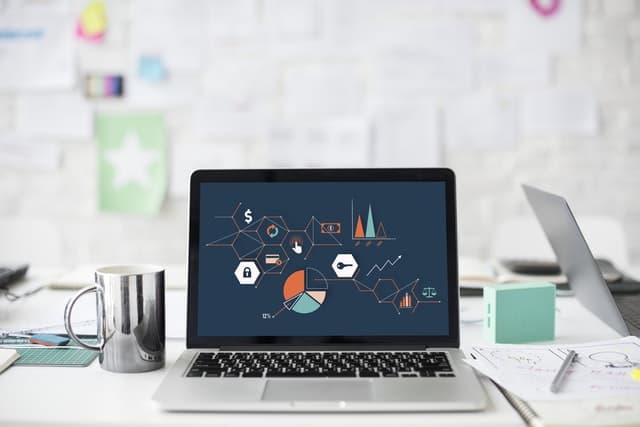 Running an online business can be an exhilarating experience. To be your boss and to have your own business is truly an empowering experience. Much goes into starting an online store and much that you need to take into consideration for your business to be successful.
The saying, if it were easy everybody, would do it is not only true but something that you should take into consideration when starting an online business. It will not be easy, but if you consider these facts, then you will be able to make fewer mistakes and be a bit more successful in your endeavors.
How To Run A Successful Online Business
# 1 – Invoicing
Be able to provide stellar invoices to your customers and clients (depending on what you are offering) is a great way to show that your business is legit and professional. Being able to create your invoice with an invoice template app will be sure to capture your tone and style of your business perfectly.
# 2 – Keep Your Web Design Simple
Having an amazing looking website can be alluring, but for people who are looking to purchase something or looking to get something forms your site, it would be a good idea for you to keep the design of your website simple and easy to navigate through.
# 3 – Respond To Visitors Promptly
Communication is crucial, and it would serve t be a good idea if you respond to your visitors as quickly and as soon as possible. The faster the response the ever relationship you will form with your customers. It is all about communication and communication is important for building a  relationship.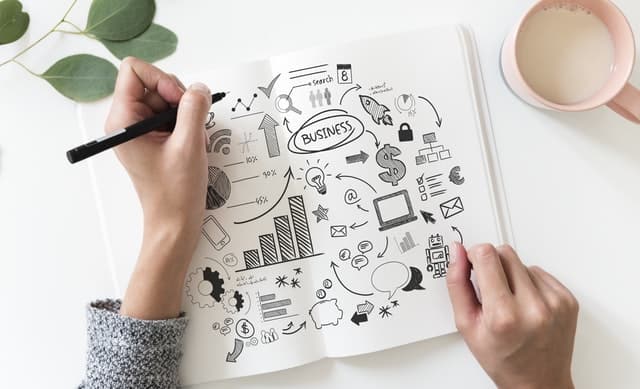 # 4 – Offer Your Visitors Discount and Free Gifts
It will be a good idea to provide your visitors with discounts and gifts if they are constantly purchasing from your website. Showing them that their service is highly appreciated and valued will not only keep them coming back, but it will also potentially have them tell their friends about your site. Word of mouth is a powerful tool in getting your business reputation out there.
#5 – Finding Your Work Space
While your customers may interact with your business in an online capacity, you still need a physical space to get work done. While a coffee shop or the library can end up being busy and distracting, setting up your own home office can provide an environment free of distraction. You'll be spending many hours in your work space so a few things to consider are what kind of desk and chair would be most comfortable for you, would you prefer to work in a space with lots of light or a dimly lit room, and lastly if you have any physical products or documents how will you organize and store these items? Having a comfortable office space for your online business will help you put your nose to the grindstone.
Running An Online Business Can Be Easy
These are just a few things you should consider when trying to run a successful online business and there are many more. The most important thing you can do when starting an online business is engaging your customers and doing so in a friendly and professional manner.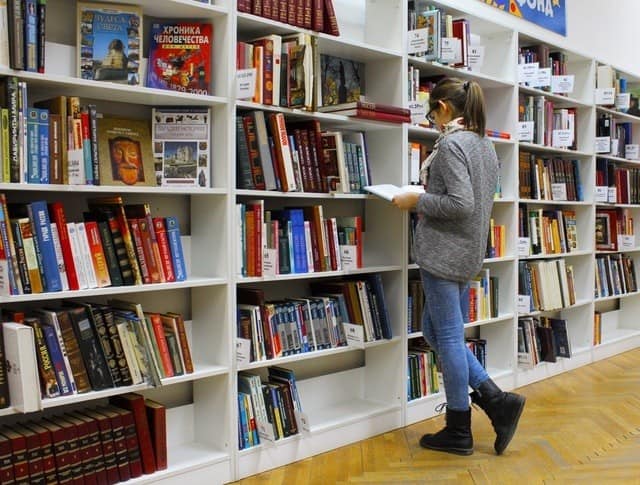 Whether you're traveling by plane, train, bus, car, or any other form of transportation, today's traveler is bound to spend long stretches of time just sitting around. You'll sit around in airports and train stations too. Do you really want to watch that inane in flight movie or read that magazine? Why not use your free time to learn new things by reading business textbooks, as well as other educational books?
Today's textbooks are totally different from the old fashioned clunkers that you had in school, whether it's high school, college, or graduate school. Not only can you rent them at a super low price, but you can also get them in convenient ebook form and as books on tape. If they're not readily available as books on tape, you can get Google Voice to read ebooks to you by simply uploading them to Google Play. This is a perfect option for people who drive long distances.
You can also download movies from Youtube to watch while you're in flight as well. Sites like Khan Academy offer business courses in video form to make it even easier for you to improve your skills at career boosting topics like business, economics, and accounting.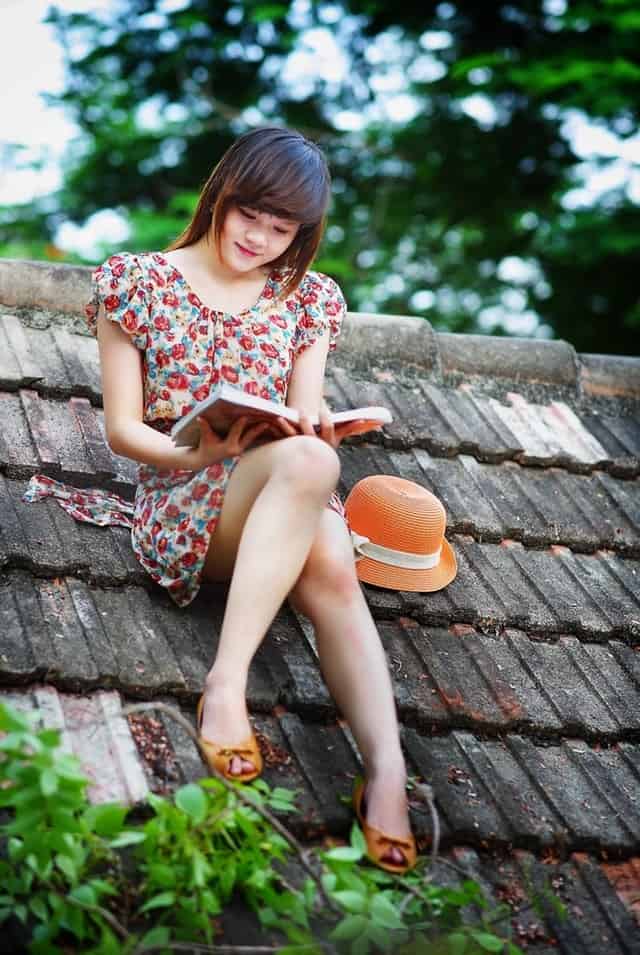 If you have too many textbooks left over from either your education or your kids' education, you can sell them at Books Run and on other textbook sites to get money to buy even more textbooks, or to travel even more. Books Run pays great prices for these old clunkers because there's always somebody out there, looking for textbooks that you don't need anymore. One man's trash can truly be another man's treasure. Used textbooks are also good for the environment because it saves paper to not have to print new books.
Not only do sites like Books Run contain business books, but you can also find textbooks that enhance your travel experience. Are you going to a country that speaks a different language? Check out textbooks for basically every language. Read up on the history of your destination and learn about not only the business etiquette, but how people live.
The actual act of traveling might be tedious, but it still creates some downtime for the traveler. Whether you're going by plane, by train, by car or by bus, why not spend the time productively instead of crushing candy? By checking out the options above, you can improve your career prospects while traveling for your career, or for fun, or for any other purpose at all. Now you can spend your spare time productively while improving your travel experience. So why not take the leap?

We have been wearing out our jandals (Kiwi for flip-flops) on our travel adventures around the world since 2009. We think our blog is thought provoking and a little witty. But we have been proven wrong before. Find out more about us here...
What Are You Looking For?