Outdoor Activities in Edinburgh: Adventure City Guide
Check out our Adventure City Guide to the best Outdoor Activities in Edinburgh. From Mountain Biking in the Pentlands to hiking up Arthurs Seat.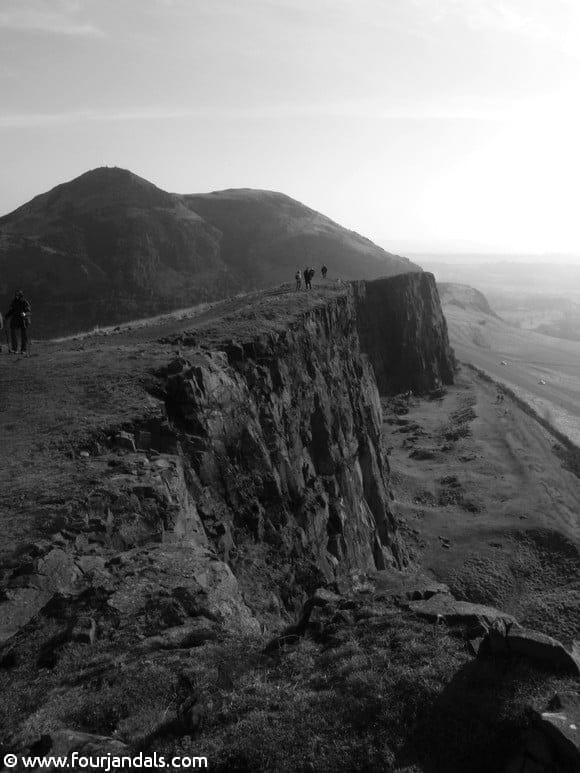 Are you looking for an insider's adventure travel guide for the best outdoor activities in Edinburgh?
As part of our Adventure City Guide series, we share with you our insider tips on the top adventure and outdoor activities to do in Edinburgh; including how to get there and costs.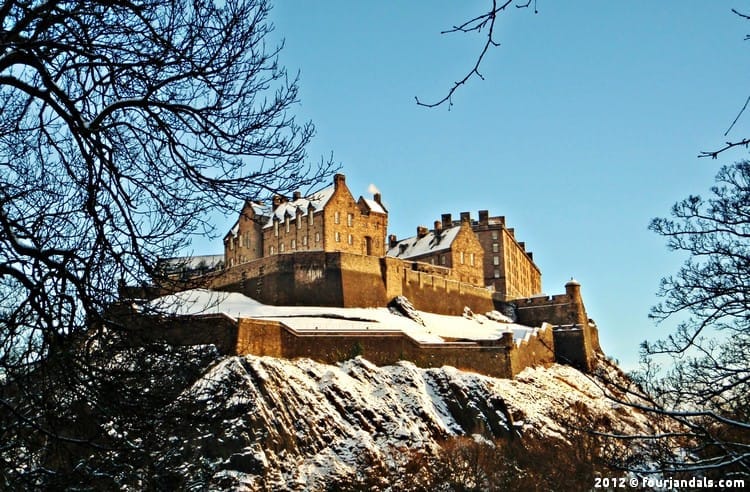 Why visit Edinburgh for adventure?
We think Edinburgh is one of the most liveable capitals in Europe. It has been our base for the last 2 years and is ideal for adventure travellers. While the weather may not always be the best, when the sun is shining, the Scottish capital comes to life.
The best part about the outdoor activities in Edinburgh, is that most can be reached within a few minutes by walking, biking or using public transport. Perfect if you are travelling without a car.
The Best Outdoor Activities in Edinburgh
Climbing Arthurs Seat
Our favourite outdoor activity in Edinburgh is walking up Arthurs Seat in Holyrood Park. This old volcano provides a spectacular backdrop to an already beautiful city. You won't miss it either because Arthurs Seat can be seen from nearly every corner of Edinburgh.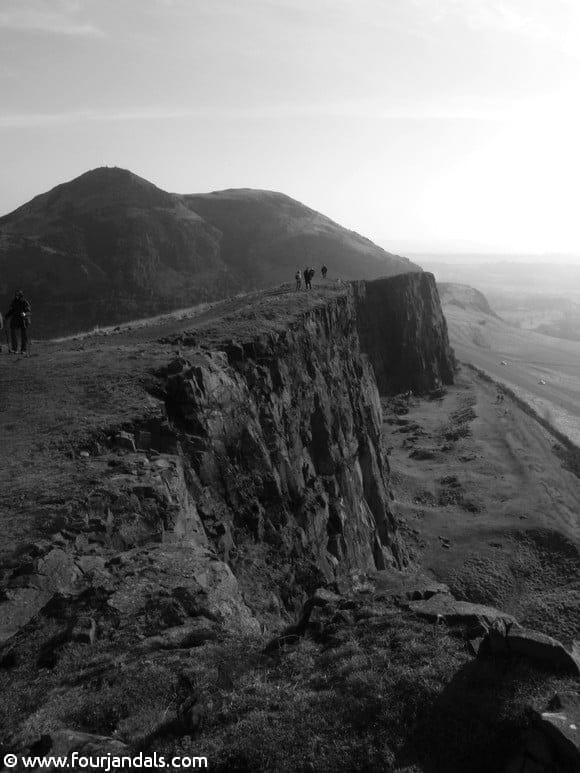 From leisurely meandering paths to the lung busting, calf burning climb up the near-vertical stairs, there are a number of different paths leading up Arthurs Seat to suit all abilities. The quickest route will take approximately 20 – 30 minutes.
The views at the top of Arthurs Seat are truly spectacular. On a clear day you can see across Edinburgh city to the Pentland Hills and the Firth of Forth.
You can easily spend a whole day exploring Arthurs Seat with three different lochs, the ruins of Anthony's Chapel and the Queens Holyrood Palace.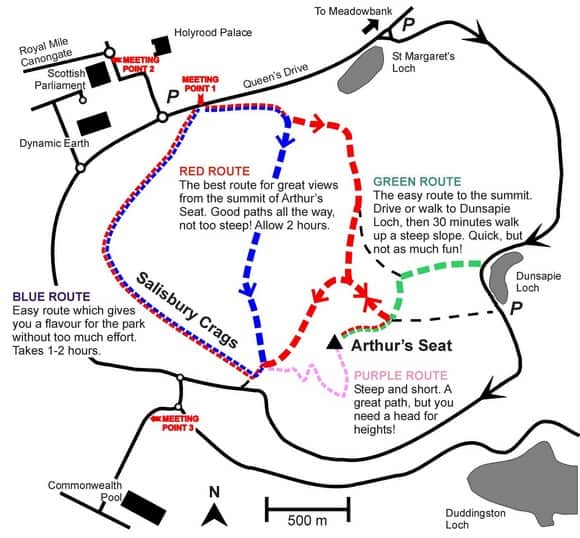 Getting to Arthurs Seat:
Arthurs Seat can be reached by walking from the city centre in 10 minutes. Car parking spaces are available within Holyrood Park if you are feeling lazy.
Cost of walking up Arthurs Seat:
Free!
Additional information for Arthurs Seat:
Read our Arthurs Seat walking guide to find out a little bit more about the walk. The Visit Scotland Edinburgh page also has lots of additional information about Holyrood Park.
Exploring the Pentland Hills Regional Park
The Pentlands Hills Regional Park are perfect for walkers and mountain bikers of all abilities wanting to escape the city for a few hours of outdoor activities in Edinburgh.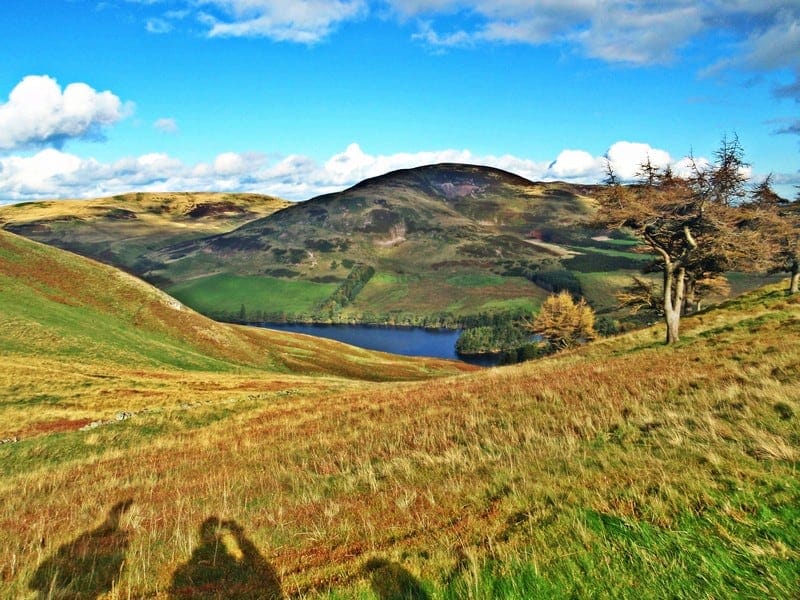 With over 100 km (60 miles) of signposted tracks running across the Pentlands, you are spoilt for choice. And even though the hills attract over 600, 000 visitors annually, it is uncommon to see another person.
Many of the trails and paths are multi-use so you will share them with cyclists, walkers, dogs and even the odd farm animal. So take care if you are careening down the hills on a mountain bike.
Getting to the Pentland Hills Regional Park:
Get to the Pentlands by cycling on dedicated cycle paths from Edinburgh city centre or catch local buses. These include bus routes 4, 10, 11, 15, 15A, 16, 27, 44 and 44A with Lothian Buses.
Cost of exploring the Pentlands:
Free!
Additional information for the Pentlands:
The Pentland Hills Regional Park website provides all the information you need including trail maps, advice and tips.
Walking and Biking the Water of Leith
The Water of Leith is a river flowing from the Pentland Hills through the heart of Edinburgh to the Firth of Forth in Leith. Criss-crossing the meandering river is the stunning 20 km (12 mile) Water of Leith Walkway which provides a welcome respite in the city centre.
The Water of Leith walkway is perfect for family strolls, romantic couples or a morning run to burn off the haggis from the night before. The walkway is suitable for cycling and is accessible across some sections by wheelchair and even horseback.
After rainfall it can be quite wet and muddy along some of the pathways so you may need a change of clothes after mountain biking!
Getting to the Water of Leith Walkway
The Water of Leith walkway can be joined at hundreds of places up and down the river. These also link with other paths and cycle routes, including the Union Canal and Pentland Hills. The walkway is well signposted and you can buy detailed maps from the visitor centres for £2.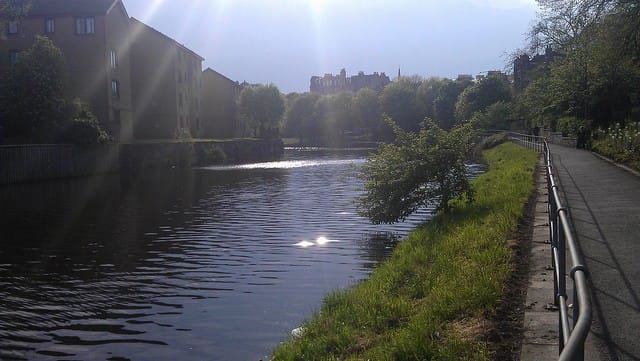 Cost of the Water of Leith Walkway
Walking and cycling along the Water of Leith is free.
Additional information for the Water of Leith Walkway
The Water of Leith Conservation Trust provides lots of extra information including outdoor activities in Edinburgh, trail maps and details of any closures or detours.
Walking and Cycling the Union Canal
The Union Canal runs 51 km (32 miles) from Edinburgh city, over ancient aqueducts and through tunnels until you reach the Falkirk Wheel. It is a perfect route for getting out of the city to explore the Pentland Hills.
On a sunny day the Canal can be packed with others running, cycling and walking with their kids feeding the swans.
While it can be a little scary riding your bike along the narrow paths, as long as you do it slowly and use your bell frequently, you will have no problems with other users. Just be prepared to stop often and let other users pass you by too.
No point forcing one of you into the water!
Getting to the Union Canal:
The best place to join the Union Canal is in the city centre off Fountainbridge Road. You can also join from hundreds of linking pathways along the route.
Cost of exploring the Union Canal:
Free!
Additional information for the Union Canal:
Find out about what other outdoor activities in Edinburgh you can do along the Union Canal from the Scottish Canals website.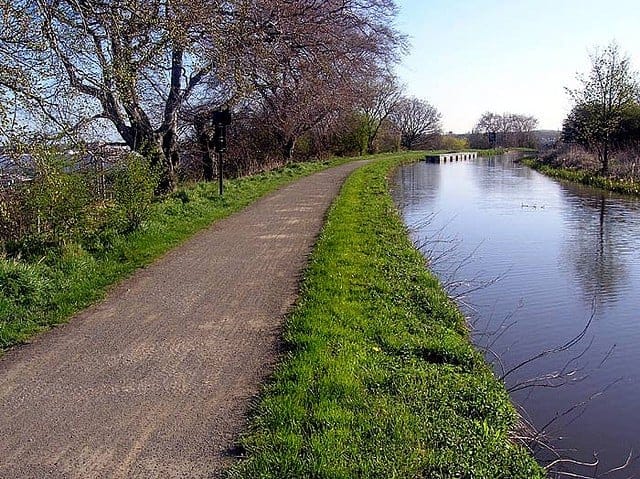 Best time of year to visit Edinburgh for adventure?
We think the best time of year for outdoor activities in Edinburgh is during spring (May – June). There are not as many tourists clogging up the main tourist attractions and the weather is the most settled.
Summer can be great, especially if you time your visit with the Edinburgh Fringe Festival. While winter often brings snow and freezing temperatures which will make hiking and biking hazardous. But the scenery can be spectacular when dusted in white.
I love Edinburgh for adventure because…
When the sun is shining the city comes alive. Within short walking and cycling distances you have some of the best scenery in Scotland to enjoy.
Do you have any outdoor activities in Edinburgh to add to our adventure city guide?
WHY WE LOVE TRAVELLING IN ANTIPOLO (AND YOU SHOULD, TOO)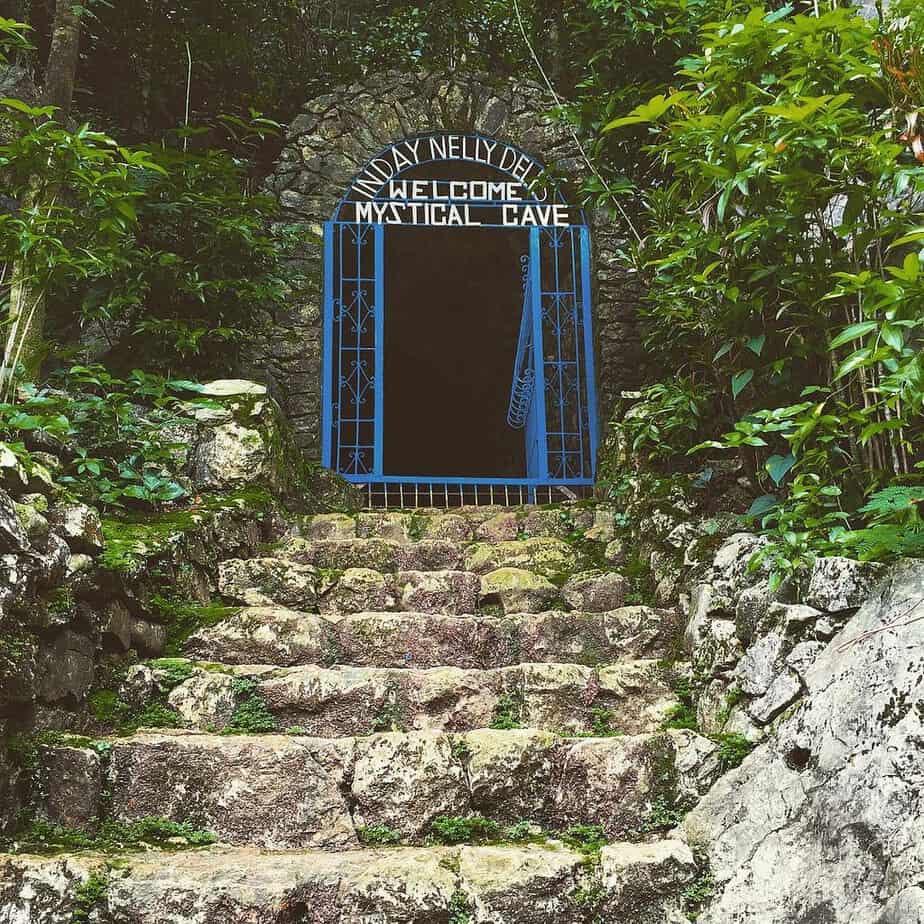 Antipolo is one of the seven most popular cities in Philippines which is located in the province of Rizal. The city of Antipolo is famous for being a pilgrimage site and is popularly known as the "pilgrimage site of Philippines". Being the heritage city of the country Antipolo holds many beautiful and amazing places where you can explore your travel buds. The main and the enshrined attraction of the place is the marine image of the Our Lady of Peace and Good Voyage present in the Antipolo museum which was brought from Mexico during the year 1626.
There are many beautiful and extravagant places present in the beautiful city of the Antipolo where one can easily find peace and can explore the beauty of Philippines, the Antipolo style.  The city consists of many historic and natural sites which will blow your mind off and are worth visiting. We have some tourist attractions in Antipolo where you can go exploring with your friends or family or even alone.
Antipolo Cathedral: – Being the most historic and antique church present in the city the Antipolo church is widely famous for its renowned icon, the Our Lady of Peace and Good Voyage. The church is located in the proper town and every year on the month of May Antipolo becomes the centre of attraction for many of the visitors and tourists who travel from faraway lands and locals in order to pay homage to the Our Lady.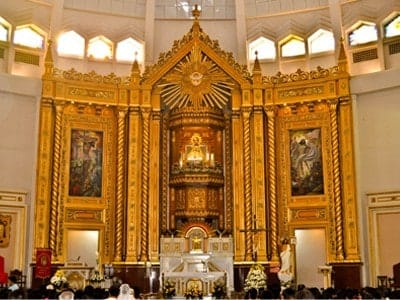 Boso Boso church: – This church is mostly a remnant of a centuries old church which was destroyed during the Second World War. This beautiful remnant of the church belongs to the Spanish era that dominated the country of Philippines that for more than 300 years. It was constructed in the year 1700 under the Jesuits. After getting destroyed by earthquake in 1800, the church was abandoned in the 1930 and got into a fire scandal in the year 1945; it got restored back by the government in the year 1995. If you are a great lover of history and past things this place might fascinate you.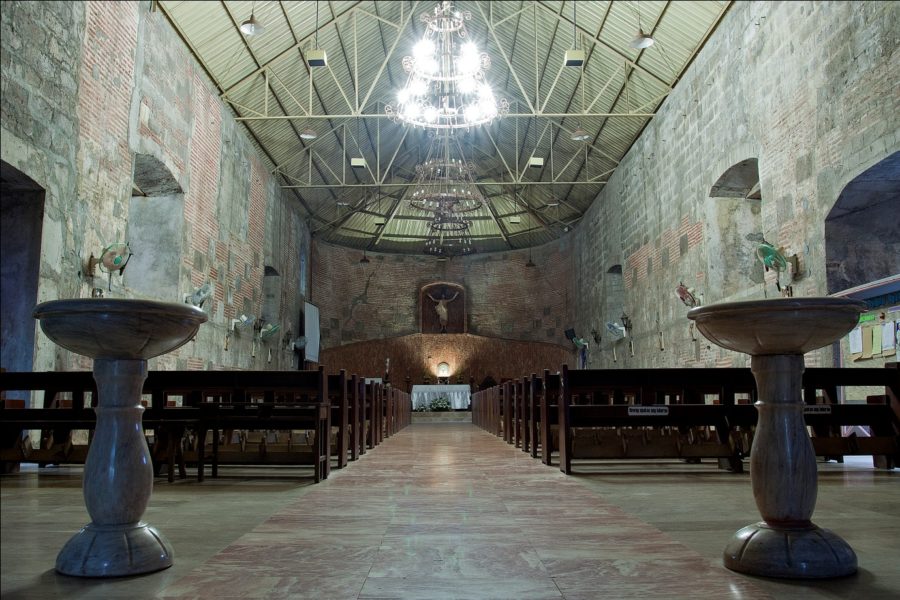 Hinulugang Taktak: – The name of the place means "where the bell was dropped", is a waterfall that was designated by the government of Philippines as a national park. The mesmerizing waterfall got its interesting name due to a turn of event down the history. The priest of the nearby church on the demand of the town people had thrown the church bell into the river as it was causing unwanted sound in the town every time it rang during the Angelus.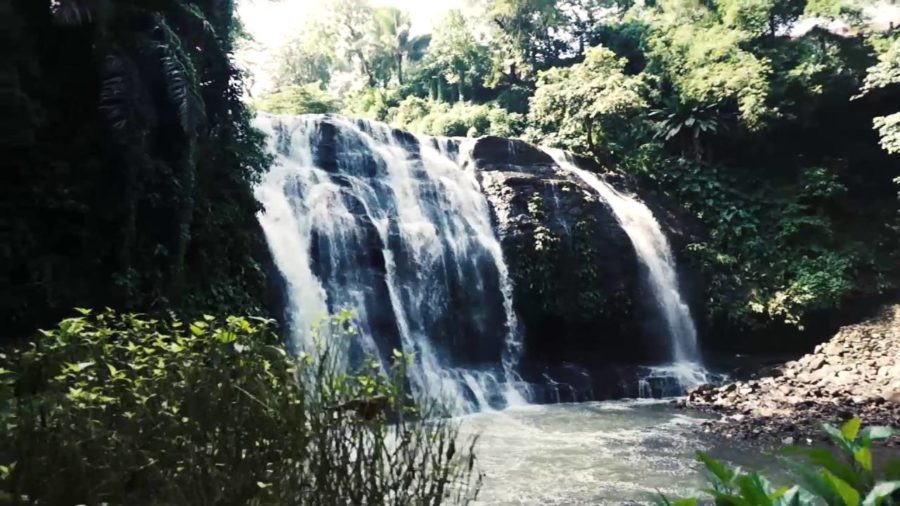 Mystical Cave: – The cave is named as mystical because one can see the several religious images that appear inside the cave. Mostly the images are in stalactite and stalagmite formations that mainly resembles religious Gods. The cave consists of two floors but the visitors are allowed to explore the first one without permission.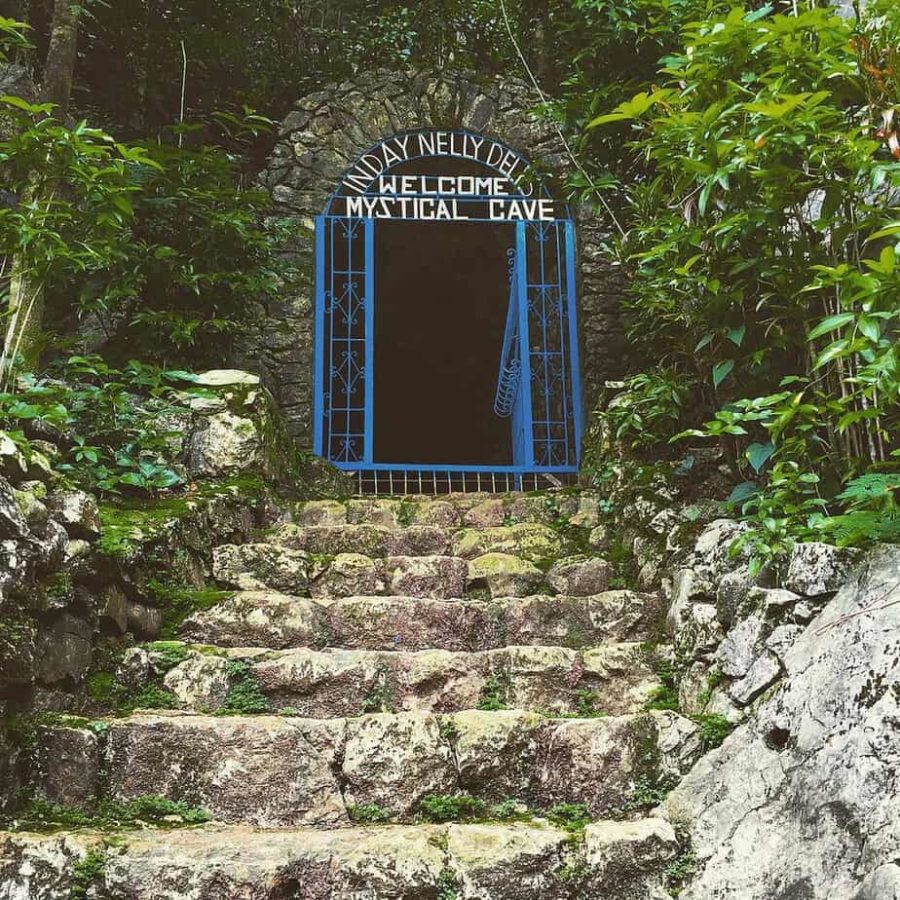 Pinto Art Museum: – If you adore art and paintings and want to connect with the Antipolo's culture then this art museum is an amazing chance you to get connected with the locals. The museum mainly displays the art, sculptures and paintings of the local artist bringing out the cultural background of the place.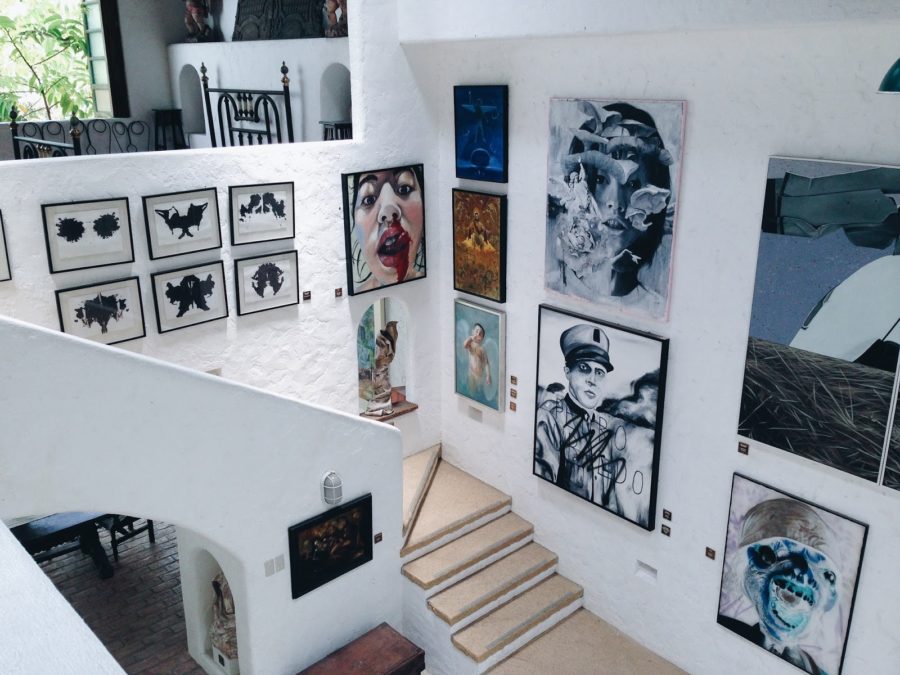 Not only have these amazing historic places given you a clear image of the Antipolo's beauty and history but there is a little more than just places that you will find fascinating. As the city of Antipolo is situated in a higher elevation than the Metro Manila, it gives you a breathtaking view of the metropolis at night, which is a sight to behold in the ancient city. In order to stay in the city you can easily find vacation home in Antipolo Philippines where you can stay and enjoy of your own.
Not only just places the city of Antipolo provides you exquisite food choices to make your taste buds go bananas or you can have fresh locally grown mangoes and cashews. The most famous dish in the city is the Suman, which is normally a local delicacy that is made from glutinous rice.
Antipolo is a breathtaking place hidden in the depth of Philippines with a mesmerizing history and culture. It will not only make you fall in love with itself but also will make your eyes reach with beauty.
Top of Cappadocia day trek – with Middle Earth Travel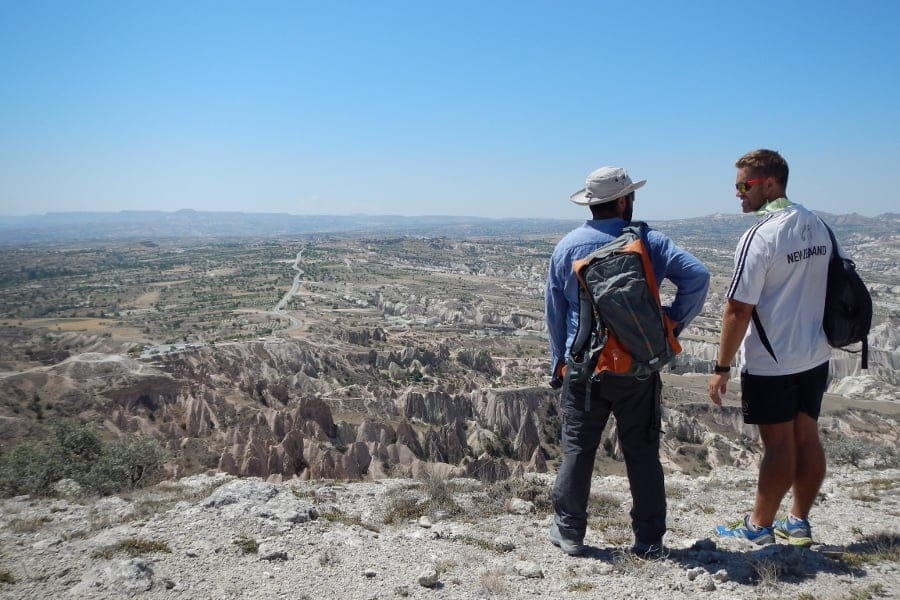 Trekking through the valleys of Cappadocia's fairy chimneys with Middle Earth Travel feels more like the set of a Star Wars movie than a historical region once carved out and lived in by humans. Churches, homes and pigeon houses are scattered throughout the valleys, all waiting to be explored. The best part is, Middle Earth Travel know all the hidden secrets.

Top of Cappadocia day trek – with Middle Earth Travel
On the 26th of July (which just so happens to be my birthday!) Middle Earth Travel took us on their private and guided Top of Cappadocia day trek. From Pasabag, along the top of Cappadocia and down through the Gulludere Rose Valley to Goreme, we trekked 15kms in one day! (We recommend getting your bearings with this map)
Upon arrival to the Middle Earth Offices, we were warmly greeted by our new friend Atil whom we had met a few days earlier while mountain biking through the Kizilcukur Red Valley. We were then introduced to our guide and given a briefing regarding the day. Normally, the Top of Cappadocia tour would start from Çavuşin, however, since we had already explored Çavuşin Castle, they adapted our tour to compensate ensuring we would explore new terrain!
With charged cameras, plenty of water and our running shoes on, we were driven to our starting point of Pasabag. We wandered through the fairy chimneys, coming across camels and markets – then the true hike began.
It was a slow and gentle incline. With no trees to provide shade, I quickly realised why our tour guide had chosen to wear fully covered clothing! As the sweat quickly set in (a waterfall in Moss's case) we snapped away with our cameras and enjoyed the entertaining shapes of Imagine Valley and the amazing view. We also passed a lot of rock piles, which according to our guide mean 'father' and are built to help lead the way.
The higher we trekked, the more breath taking the views became! As we walked along the summit of Bozdag mountain (the Top of Cappadocia) we could see EVERTHING – Pasabag, Çavuşin Castle, Kizilcukur Red Valley, Gulludere Rose Valley and Goreme. We were on the Father of Valleys! After a quick nod of agreement to the guide, we pushed ourselves the extra distance and made our way to the flag, as this HAD to be the highest point and was definitely worth a photo and a selfie or two!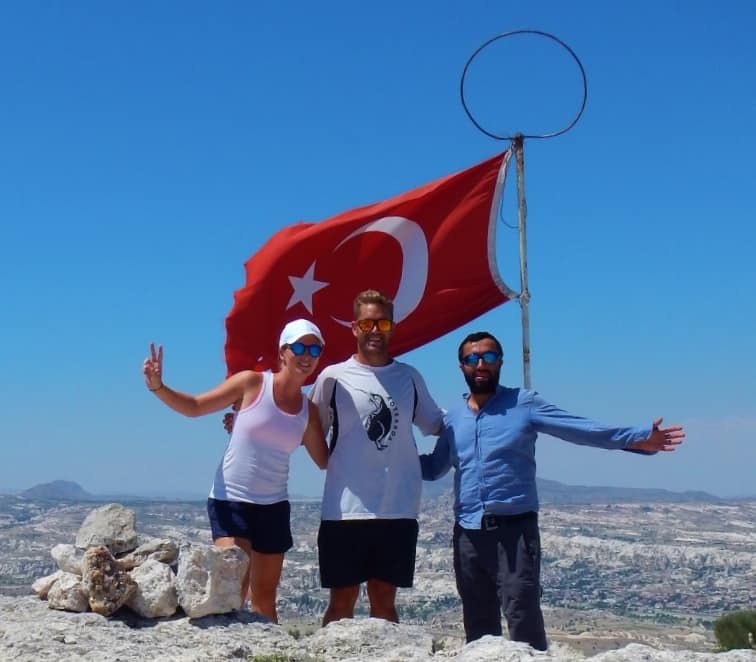 From the flag we looked down upon Aktepe Hill which is known as a popular destination for watching the sun set and could spot Kizilvadi Restaurant, our destination for lunch! Kizilvadi Restaurant is an attraction of its own. With its own historic winery and Grape church, plus some Middle Earth Travel treks even stay there for the night! After having a massive feed of soup, salad and pasta plus a surprise birthday cake, we made our way down into Gulludere Rose Valley.
The scenery is amazing, with strong colours visible in perfect layers on the chimneys, you would wonder what an artist was thinking, had it been a painting. Also, hidden to the side of the track we walked across a little bridge and not expecting anything to be there we were wowed by the massive church carved. It was absolutely huge and hard to believe that its most recent use has been as a pigeon house!
Middle Earth Travel Review
The team at Middle Earth Travel were extremely knowledgeable and certainly know Cappadocia's hidden secrets. They have friendships with local tea garden owners which is also of benefit as it gained us entry to locked churches and hidden rooms that we would not have otherwise seen.
We covered a lot of ground, however we did not feel rushed. The whole day focused on showing us the region, therefore we had as much time as we needed to explore each church and to take 'just one more photo'.
It wasn't all about trekking. With a whole day and 15kms to cover, there were a few silly poses (especially in Imagine Valley), and we learnt a lot about the myths, legends and way of life in Cappadocia.
In conclusion I highly recommend Middle Earth Travel if you wish to go trekking or mountain biking in Cappadocia.
Cost: Day treks with Middle Earth Travel range from 50-90 euro, depending on the number of people taking part. This includes lunch, guide, vehicle transfers and entrance fees to historical sites, but excludes alcoholic and soft drinks.
Middle Earth Travel are outdoor enthusiasts and offer multi-day over night treks, mountain biking, abseiling, or custom made itineraries, in multiple regions throughout Turkey.
Disclaimer: We were provided with a discount for the trek with Middle Earth Travel, however, as always our thoughts on our adventure travel blog our own.
Tibet Cycling: The Complete Guide to Lhasa to Ganden Monastery Cycling Tour
Tibet Cycling: The Complete Guide to Lhasa to Ganden Monastery Cycling Tour
Tibet appeals to travellers in many ways. The first and most important thing is the beautiful natural scenery. However, Tibet is a bit different from the other scenic spots. There is a charm to this place, which is not found anywhere. Travellers have a mind which wanders and loves to explore new things. They can get this experience for their Tibet travel as the various associated activities can completely thrill them. From photography to trekking and cycling, the options never seem to end.
Almost everyone is well acquainted with the various joys of cycling in Tibet, the atmosphere is absolutely perfect. Tourists can pass through several spots and they can enjoy every bit of this beautiful natural land. Cycling happens on various routes and these routes have to be understood thoroughly. In this article, we will discuss about the cycling tour to Ganden Monastery from Lhasa and provide you every detail that you need.
Why travel to Ganden Monastery?
Tibetan Buddhism has a unique appeal which calms the soul of all wanderers. They are struck by wanderlust and the monasteries in Tibet, offer them something to cherish about forever. For those who love religious places, Tibet has plenty of offerings. The monasteries, the temples and the rituals, Tibet's heritage have always echoed through the ages.  This brings us to Ganden Monastery, which is truly a magical place. It is an absolute wonder in front of the eyes and the viewers are left completely captivated. This was the very first monastery, which laid the foundation of Tibetan Buddhism. The vast expanse of land on Tibet's western site is absolutely heavenly. Emperor Yongzheng who was from Qing Dynasty gave a very special name to this monastery and called it "Yong Tai". Situated at a height of 3,800m from the sea's level, the elevation is majestic. Lagyi Hall, Angyiukang, Yangbagyain Hall are the major construction in this monastery.
Located 47Km away from the capital city of Lhasa, this monastery witnesses a huge influx of people every year. This is an important structure as far as Tibet's cultural heritage is conserved and it is preserved for this reason. The cultural and artistic significance is terrific and Ganden will always be the centre of Tibet's attraction. It joins the famous Sera Monastery in a unique list, which also features Drepung Monastery. These three temples are considered "great" and the visitors value them greatly. Tibetan Buddhism features many activities and some of them are grand and marvellous. Once in a year, a giant picture of Buddha is unfolded and it easily attracts disciples from all parts of the country. Cycling to this monastery can provide a great experience, but you must follow the basic guidelines. Once these points are followed, your trip will not only be great, it will be perfect.

Highlights of the amazing cycling tour from Lhasa to Ganden Monastery
Cyclists are of different types and they begin their journey, by having different trips in their minds. We have introduced trips of various lengths and they are tailor-made for each type of traveller. Some people can opt for the short and customized tour, while, others can choose the longer version. The distance from Tibet's Lhasa to this amazing monastery can vary slightly, depending on the route taken. Cyclists have to travel 60Km to reach their destination and not much difficulty is faced in the process.  Don't forget to be in a relaxed mood, as you take this trip. Lhasa is a great spot to be in the right frame of mind and two days can be easily spent here.  The famous trip begins from Lhasa River and cyclists go upstream.  Picturesque villages and some amazing farmlands fall between that and they are just perfect. Reaching Ganden is easy and once you reach here, your soul will be touched by a positive vibe. The environment is filled with peacefulness and everything seems perfect here. One night can be spent here to soak in the feeling. The return journey can start next day and Chubuxi village falls in the route. Tibet is all about the unique lifestyle of the locals and this is something you can't afford to miss.  From Chubuxi, the trekking trip to Samye commences.
The most classic 6 days Lhasa and Ganden Monastery Bike tour, you will enjoy the cycling joy and Tibet wonderful natural landscape and Tibetan monasteries architecture. Most tourists can complete this short ride after relaxing yourself in Lhasa for two days. The ride route begains upstream along the Lhasa River, and you will pass some farmlands and small villages. Then arrive in Gandan monastery, one of six Gelug sect monasteries, and worship this famous monastery. Then you are expected to spend a night at Gandan monastery to experience the peaceful environment. Next day, you will head back to Lhasa, and visit Chubuxi village at the foot of Gandan monastery. On the way you can experience the daily life of local people. Moreover, Chubuxi village is the starting point of Ganden to Samye trek. Finally we move back to Lhasa and the ride ends.
Tackling the changing altitude on the way to Ganden Monastery
The altitude in Lhasa is about 3600m, and that of Ganden Monastery is 3800m. There is no strict change of altitude, so it's relatively easy for travellers who want to try short cycling in Tibet.  Cycling is a strenuous activity and it can take a toll on your health. That being said, cycling in the rough terrains of Tibet is even more challenging. Ganden is situated high above the normal sea level and this steep rise can often weaken cyclists. The high altitude woes will continue, if proper precaution is not taken. Carrying additional oxygen cylinders is a must and this should be done in advance. The temperature changes greatly and travellers should also be aware of this. However, if you choose us for this trip, everything becomes easier. The freezing months can pose a far bigger threat and that should be avoided at all costs.
The perfect time to take Lhasa – Ganden Monastery cycle tour
Tibet embraces every season fabulously, though the conditions are not favourable every time. Travellers and especially cyclists must understand the timing absolutely well. If the activity is done in a pleasant month instead of the harsh winter, the fun can increase manifold. The best time for cycling is from May to October because good weather and temparature. The other months can be targeted as well, but the safety issues become important in the hilly roads.
Getting the Tibet Travel Permit – How can we help?
Exploring Tibet is a fun activity, but Tibet travel permits matter greatly. Foreign travellers must fulfil the necessary travel guidelines to get in this region and we can help you from all sides. We make the process easier, by getting you the right documents at the right time.
What to pack for this cycle tour? – Bicycle Rent and Other Tips
Taking the most essential things can do the job here. The all-important ID card and travel permit is absolutely essential and it gets the first priority. Take a medium-sized backpack to put in your things and pack it with the right kind of warm clothes. Waist packs also come in handy, as they store many important things. This is a place where you will see high elevation, so oxygen should be there in abundance. Avoid getting sunburn by taking a good sun-screen cream or lotion and lastly don't miss out on the medicines. Helmets and other cycling wear can be taken, as it is very essential. The bicycle can be rented easily and it is supplied by the tour operator itself. An important trip in this aspect would be to prepare for the changing weather. It can stay sunny or it can rain, so plan accordingly.
The challenges in Tibet are quite tough, but it will gift you an experience, which you will not forget in a long time. Cycling here is precious and it is an important aspect that strengthens Tibet's tourism.

We have been wearing out our jandals (Kiwi for flip-flops) on our travel adventures around the world since 2009. We think our blog is thought provoking and a little witty. But we have been proven wrong before. Find out more about us here...