10 tips to working on a Skifield
So you want to snowboard or ski for a winter season? Use our top 10 tips to working on a skifield guide to help you plan your next adventure.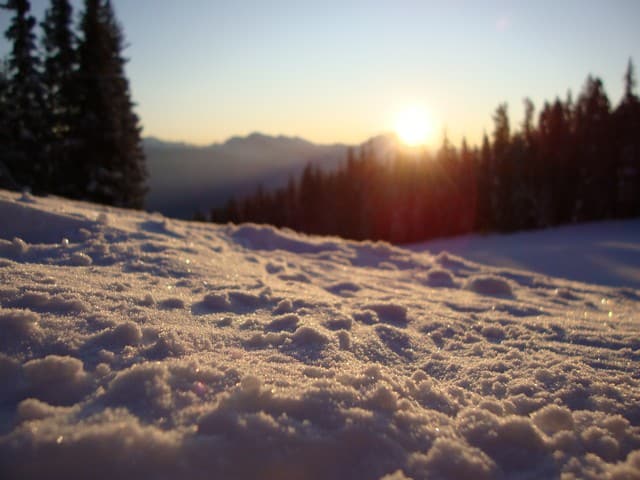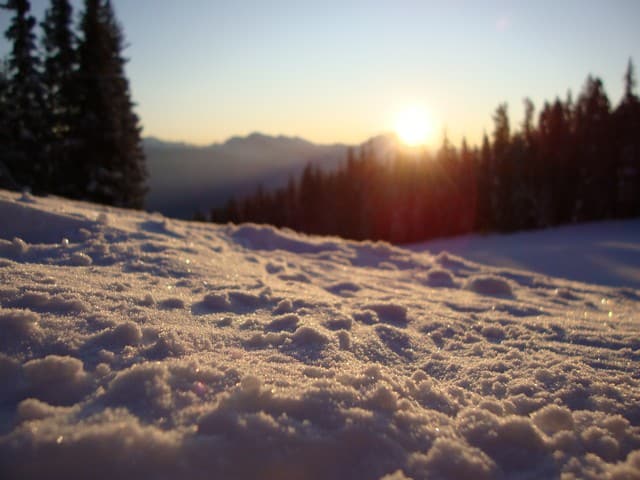 In the Southern Hemisphere the snow is melting, the sun is shining and if you are reading this then it's probably because you are already having withdrawals.  In the Northern Hemisphere its getting darker, colder, and there is a certain crispness to the mornings.  If you are in search of travel to a new destination, or to meet people, or whether its just to become a powder hound and ski in waist deep champagne snow then hopefully this will give you some guidance and help you rather than hinder you!
Although we are no experts, we both have enjoyed winter seasons in other hemispheres.  I was lucky to pack up after University and spend 6 months working in USA at Mammoth Mountain in California with the Ski School.  And we both just finished a season in Canada at Marmot Basin in Jasper in the Rocky Mountains.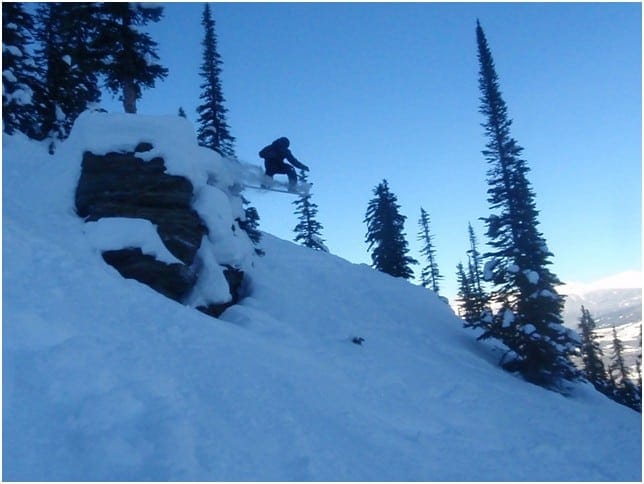 Even if you are an expert or have never even seen the snow then heading overseas to enjoy skiing and snowboarding is the best way to experience it all.  Hopefully the 10 tips to working on skifield below will help you enjoy and prepare for a ski season somewhere overseas or even back home.
10 Tips to Working on a Skifield
Don't expect to walk away a millionaire (or with hardly any savings at all) as you will most likely be paid minimum wages. You won't go hungry and you will still manage to have a great time on the measly sum you receive each week.  We even managed a road trip for 7 weeks across Canada and America after working at Marmot Basin.
Try to resist buying your gear before you go.  You can save on baggage weights plus its usually cheaper if you are in North America.
On that note though, don't go nuts buying every cool item you spot when you are there!  You have to get it home again.  I took 3 snowboards home the first time and not quite sure how I was supposed to ride them all at the same time.
If you can, then get a job before you go.  The IEP Organisation in New Zealand is a great help with job fairs where you can meet the ski field operators and obtain jobs before you go.  This saves a lot of time and stress.
Make the most of every minute you can to go snowboarding or skiing.  Because when its all over, even if you clock up 115 days in a season like myself, you will still wish that you had spent those days that you didn't go up on the slopes.
Take it easy the first few days.  If you think you are an expert, your probably not, and everything is bigger and crazier overseas so build your confidence slowly, especially in unfamiliar situations such as in powder or in the terrain park.  Adela broke her collarbone on the 4th day that the mountain was open it and it took 2 months to heal!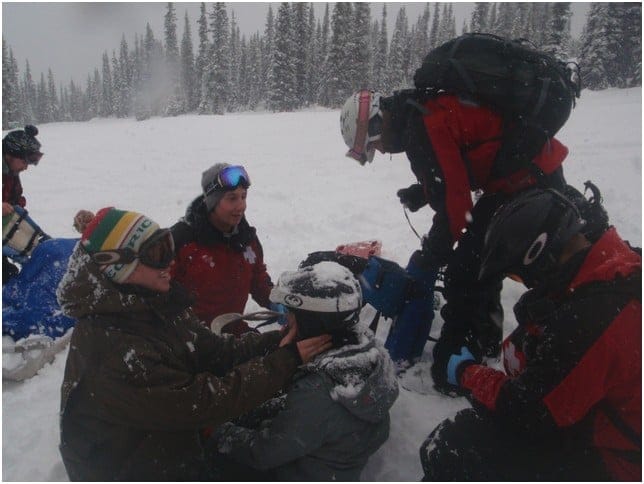 Ensure you have insurance, because that broken collarbone cost $300 for the ambulance, $200 for the doctor and another $800 at the hospital for X-Rays.  The total bill by the time it was healed was over $3,000.  I have also not had the best luck with my seasons with a ruptured appendix the first year (cost was $97,000!!!) and the second time I ended up getting internal bleeding after landing wrong trying a new trick off a jump (cost $20,000).  I ended up in hospital for a month which shut down my ski season.  Luckily there was only a month left and it was all covered by my comprehensive travel insurance rather than having to get a personal loan.
If you think you have had powder before in a place like New Zealand then think again.  If it snows, be the first in line.  You will never experience anything like floating on fresh champagne powder as you hurtle down the mountain.
Embrace the apres-ski lifestyle.  It goes hand-in-hand with a ski season.  There is nothing like spending the day on the slopes with your mates and then hitting the bars with your google tans in full force.
And last but not least enjoy it!  I am sure you will.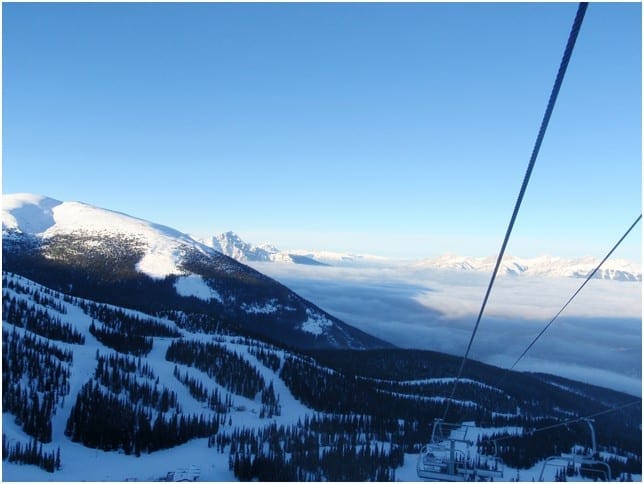 If you have any questions then feel free to drop us a comment below or get in contact with us anytime.
Three Reasons You Need To Try Camping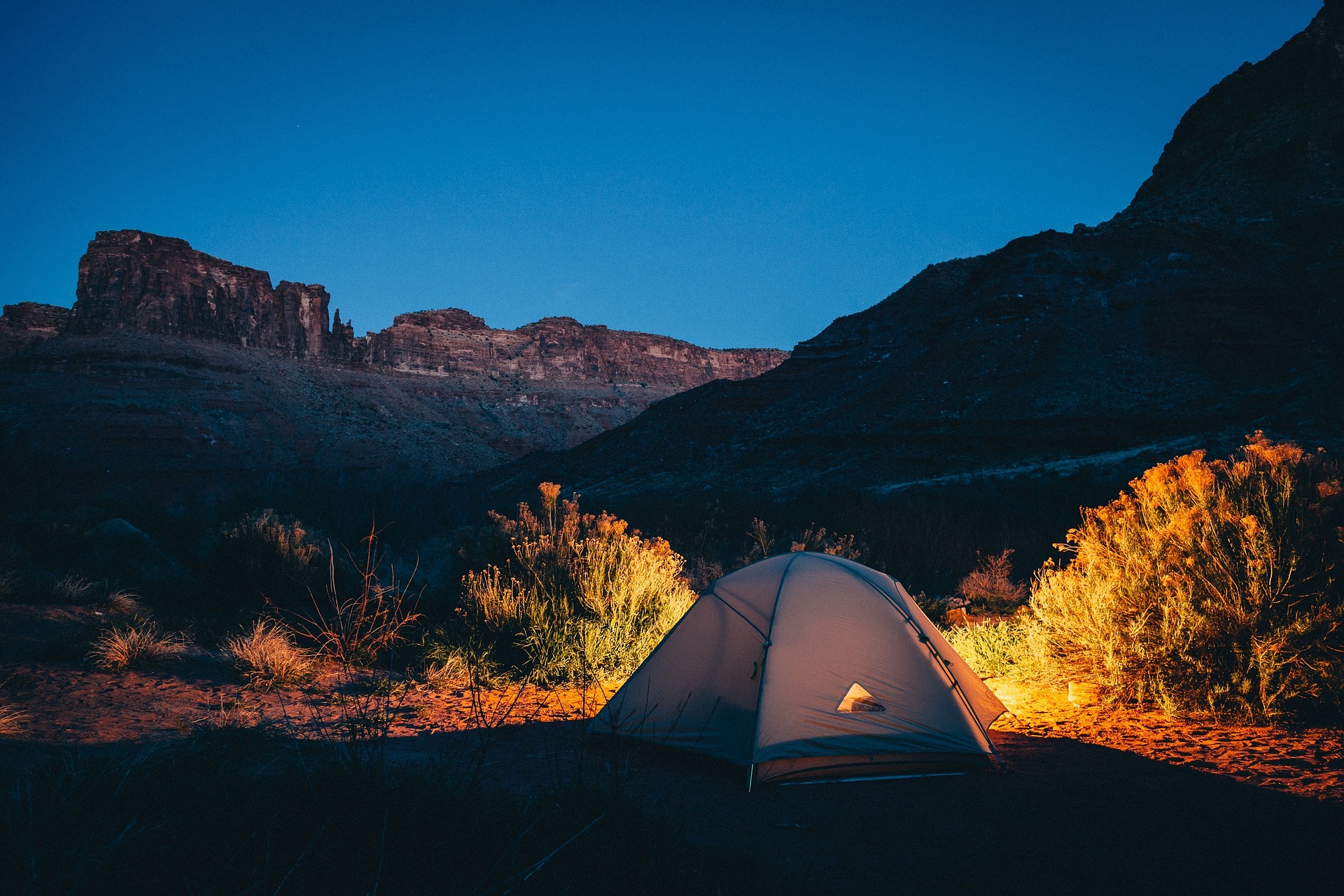 Holidays are that point of your working year when you finally get to relax, finally get to step away from the laptop and finally get some much needed time to recover from the stresses and strains of work.
It's the pin on the calendar that gives you something to look forward to and the point where you know all that planning and work was worthwhile.
But are that person who finds it hard to put down the laptop and step away from their phone. Perhaps, you find it hard to switch off and worry about how the business is functioning in your absence.
In this blog, we take a look at three reasons why camping is the ultimate getaway for the stressed out executive.
Image from Pixabay: CC0 licence
Why Basic is Better
What's the first thing you do when you check into your luxury hotel? That's right, you ask for the wifi code and make sure your charger is plugged in. A home from home environment is great but when that home turns into an extension of your office, then you're not going to be able to switch off and focus on where you are, even with the best will in the world.
Taking yourself out of your comfort zone and limiting your options is a bit like tough love, hard to do but ultimately a decision that everyone benefits from.
Gone is your focus on charging a phone and instead you're thinking about when to fire up the BBQ or how many blankets you're going to need that night.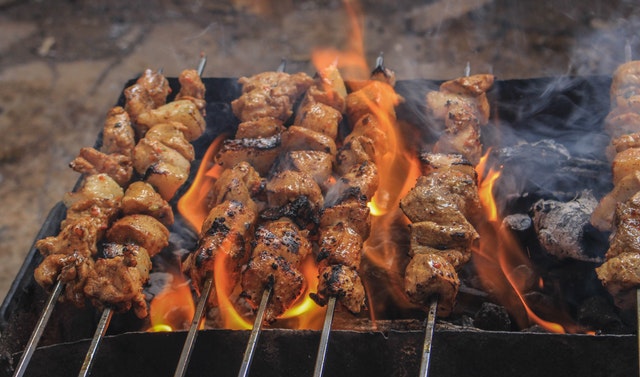 Great for All Types of Families
Including couples, friends and those with children. Simply put camping brings people together. The campfire toasting marshmallows, the walks into the countryside and the late nights talking and playing cards together. No phones, no TV and no distractions, just you and your family remembering what it's like, just to talk and be together.
The Great Outdoors
Watching your kids or your dog enjoying bounding around outside is great for the soul. Just taking time to enjoy the views at a campsite such as Rest Point Caravan Park in Walpole will help you to reconnect with the great outdoors and remember what's it like to forget your responsibilities, just for a little while at least.
You might also give yourself the opportunity to try a new sport, get back on your bike or just enjoy some gentle exercise in the fresh air with the prospect of a tasty BBQ at the end of the day.
You might not feel like a natural camper but if the alternative is being cooped up in your hotel pouring over your emails, then make this an option that you add to your list. Be brave, go and buy a great tent or go to a site where you can rent them and take a chance on the great outdoors. Breathe some fresh air, admit there's no wifi and enjoy a holiday reconnecting with the people and pets you value most.
A Beginners Guide To Camping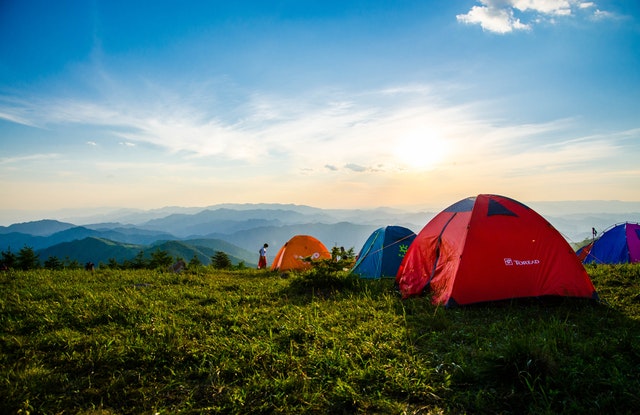 There are lots of different options when it comes to time away –  city breaks; adventure holidays or a leisurely escape by the pool. Another popular choice is camping. Whether it's getting away from it all for a long weekend with friends or having a week's holiday, camping is a great choice. There are some things you need to know and essentials you should take so we've put together a few tips to help you along the way.
Booking a pitch
One of the first things you should do when considering camping is to book a pitch within your chosen campsite. There are thousands to choose from. Some campsites have more amenities than others. You may want a club for the kids or evening entertainment. Some campsites even have indoor pools and gyms. Once you have narrowed down what you want you can make your booking. Be aware that not all pitches come with electricity available so check that out too. Once you have booked, you can start getting all the essentials you need for your forthcoming adventure!
Choosing the right tent
There are loads of different tents on the market these days.  Comfort is important as is space so finding something within your budget that ticks all the boxes can take time. If you are fairly tall you might want to look for a tent that accommodates extra head height. If you have children there are options to have separate bedrooms as well as living areas. Air tents are becoming increasingly popular these days so if you don't want to spend hours pitching a traditional tent with poles, that might be the right option for you. They come with inflatable air tubes that are pumped up. A few ropes to hold it down and that's it. Some can be erected in minutes leaving you more time to go and explore your surroundings and start your holiday.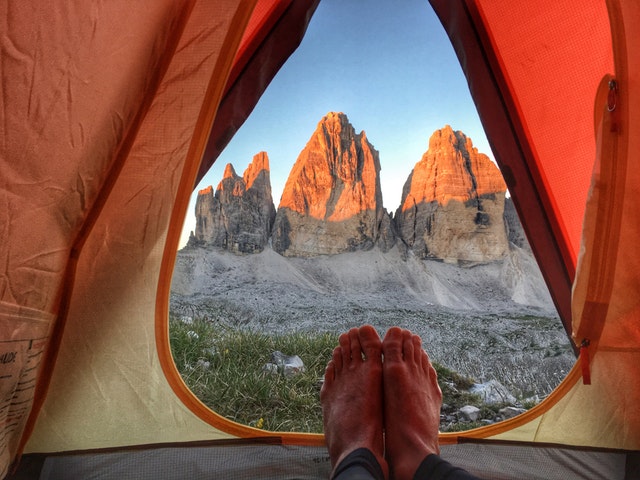 Eating and drinking
One of the great things about camping is cooking and eating outdoors. There are lots of different camping stove options available depending on the size and type you want. There is no point in making lots of delicious food and having nothing to eat it with, or on. Melamine or enamel plates and cups are a good idea as they won't break and a good set of cutlery is a must. There are lots of different camping utensils available which are compact and thus easily stored. Assuming you have an electricity source on your pitch, an electric coolbox is also a great idea for camping. You can keep foods fresh and drinks cold.
Relax
Whether it be taking the kids to the on-site park, having a few drinks with friends, or going for a long walk, there is always plenty to do when camping. Check out the local area online in advance so you have a rough idea of where you want to go once you arrive. The most important thing is to relax and enjoy the fresh air and beautiful surroundings.
What to Expect from your First Safari Holiday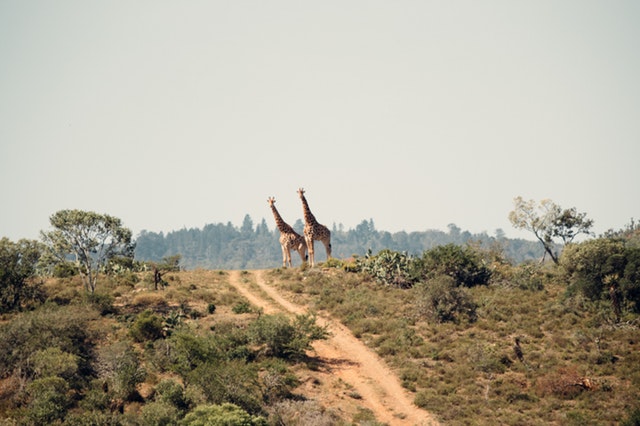 When it comes to overseas experiences, it's difficult to beat the appeal of safari holidays. Done right, they offer up a chance to look at wildlife as it was meant to be: roaming free! While we might instinctively associate the term with the Serengeti, you can actually find safaris in every region on the planet, meaning that there's something available whatever your budget, and however fit or unfit you are.
Before you head off on a safari adventure, however, it's worth doing a little bit of preparation to ensure that you're ready for the trip. Your tour operator should keep you informed of some of the more crucial preparatory steps, but there are other little surprises that you'll want to make yourself aware of before setting out.
Insurance
When you're travelling, you'll need to be appropriately insured. And nowhere is this more so than on an African safari. Many lodges will not allow you to take part in any safari activities if you aren't insured – they simply can't afford to take the financial risk. Play it safe, and print out a copy of your details so that you can prove that your insurance is valid.
Water
At many lodges, it's actually safe to drink the tap water. But sometimes, this isn't the case. Make sure you ask in advance. If you aren't so lucky, you'll get bottled water instead. You'll need to use this when brushing your teeth. Don't be tempted to open your mouth when you're in the shower, either!
Food
On most safari trips, food is rarely a problem; you'll get three meals a day, in a variety of evocative locations. Most lodges are all-inclusive, meaning that you won't need to pay extra for your food and drink – but again, it's worth checking in advance if you don't want to get burned.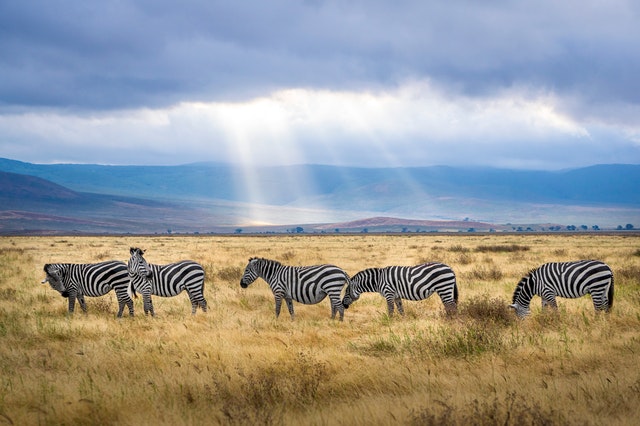 Clothing
There's an element of truth to the image of the western tourist dressed entirely in khaki. The colour does help you to blend in, and thereby get a bit closer to the animals. If you're travelling in winter, you'll need a few jumpers to cope with night-time, while in summer you'll need to be protected against the occasional shower.
Vaccinations & Tablets
If you're heading to an unfamiliar part of the world, you'll need to ensure that you don't contract an exotic disease. This means getting vaccinated ahead of time. Your doctor might need several weeks' notice in order to arrange the vaccinations, so make speaking to them a priority.
In Africa in particular , the most pressing danger is malaria. If you're travelling with very young children, then you might prefer to head to a non-malarial part of the continent. Malaria tablets must be taken regularly, and come with side-effects that must be managed. Read the instructions carefully, and get into the routine of taking them at the allotted times. You don't want to miss a single dose!

We have been wearing out our jandals (Kiwi for flip-flops) on our travel adventures around the world since 2009. We think our blog is thought provoking and a little witty. But we have been proven wrong before. Find out more about us here...
What Are You Looking For?