East, South, West, North – 18,068km through Canada and USA (Week 4)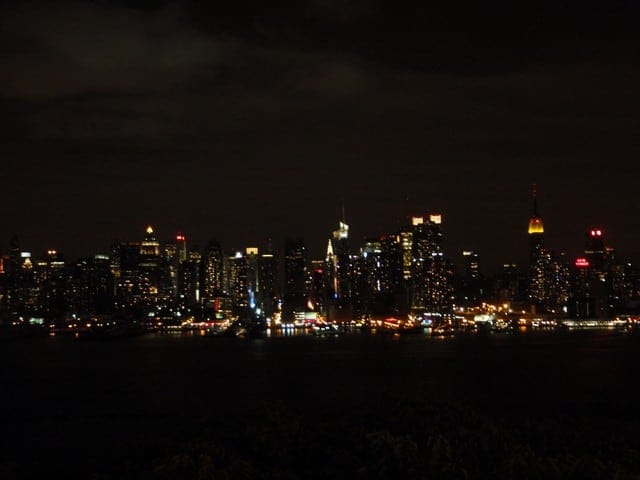 The following post relates to Week 4 of mine and Adela's road trip from Jasper in the Rocky Mountains across Canada into America and back to Vancouver covering a total of 18,068 km in just 7 weeks.
Day 22 – 25/09/2010 – We spent the morning relaxing around the camp ground and taking it easy as we watched the tide roll in.  It was really foggy so watching the tide continue to rise, and rise, and rise was pretty creepy as it covered about 15m in height up the shoreline in a matter of hours.  We had thought about walking along the beach but were glad we hadn't as we could easily have been stranded around the base of one of the cliffs very quickly.  
Our car is at the top of the 12m high bank which the tide rushed up within 2 hours
We finally headed away about 11am and drove through some beautiful areas with all the trees in full Autumn colours.  It was a great end to our drive through Canada.  A grand total of 9,100 km through Canada in just 3 weeks.  I couldn't believe our car was still going strong.
We crossed into America in the late evening and pulled in to Walmart to replenish our stocks and sleep before heading to New York tomorrow.  It was actually incredible that in the space of about 50 km from the border the size of everything had increased exponentially.  Now I don't like to be stereotypical but it seemed that the cars, houses, food portions and unfortunately some of the waists were quite significantly larger! 
Spending = $55 (petrol), $12 (USA visa), $11 (food) = $78 total.

Day 23 – 26/09/2010 –
We had planned on spending the afternoon in Boston but were anxious  that we had accommodation booked for 5 nights in New York starting from tomorrow so drove on instead decided on stopping for a bike ride at Wompatuck State Park in Massachusetts.  A nice afternoon out with no plans was exactly what we needed. 
Stopped in Jersey City for the night and checked out the New York skyline for the first time.  What a sight!  Unfortunately our cheap motel option was not as good as the views and I am pretty sure they must have been charging by the hour rather for the entire night considering the noises we heard coming from above and resulting lack of sleep…  Just a recommendation, don't pick a motel at 10pm at night based on the nightly rate advertised by the huge neon signs.
Spending = $48 (petrol), $13.75 (bridge tolls), $18 (dinner), $40 (petrol), $70 (hotel) = £188 total.
Day 24 – 27/09/2010 – NEW YORK CITY.  Once we worked out the one-system it was easy enough to find the hostel we were staying at so parked the car and high fived (not really but I wanted to) since we didn't have to do any more driving for another 4 days!  We were staying on 104th St which is located quite far from down town and in what looked like a dodgy neighbourhood.  However since we had no place to store our bikes we had to leave them chained up on the back of the car…  Surprisingly that's where the stayed the entire time.  Very impressed.
Hot Dog time in Times Square
Headed down to Times Square and were blown away by the bright city lights and the number of people milling around.  Definitely a surreal feeling after spending so much time in a small town and driving for 3 weeks just the 2 of us.  We decided to rest up early that night as we had brought 3 Day New York City Passes (highly recommend) which would get us into 55 attractions for free.  Kind of costly for $155 each but we knew that we would get our moneys worth if we saw on average 3 – 4 sights a day which was easily do-able.  
KM travelled = 19 km! (Woo hoo).
Spending = $54 (subway pass), $8 (bridge tolls), $492 (4 nights accommodation), $24 (food) = $578 total (Whoops).
Day 25 – 28/09/2010 – I love hostel breakfasts.  Most of the time they are free or you pay a few bucks and just fill up on muffins, fruit and toast or cereal.  Always a good way to make it through the morning without having to spend extra on snacks which is a sure fire way to spend your hard earned pennies.  However, this one was pretty disappointing with only stodgy muffins and croissants, but free is free.
Super jam-packed on the subway for rush hour traffic.  Felt a bit out of place amongst the suits heading downtown to work through the recession.  Got to love travel.  Spent the morning around Times Square again just enjoying the atmosphere before getting all cultural at the American Museum of Natural History to take in "one of the largest and most innovative museums in the world".  Heaps of cool exhibits.
Wandered through Central Park to the opposite side to the Metropolitan Museum of Art located on the Museum Mile.  This place is enormous with some 2 million pieces of art and 5,000 years of different cultures.  I am not usually a fan of these sorts of museums but I must say the modern art section was pretty cool and I would have loved to be able to afford some of the pieces for a house I may someday own and I am pretty sure the armoury section would look great in anyone's house!  Adela was more of a fan of the older Greek sculptures (I think for all the rude bits on display) and the European paintings.
Meet a few celebs on our way back in to the heart of New York…
The final museum of the day was at the King Tut exhibition which was travelling the world at the time and were lucky enough to have it included on our pass.  He was made the King of Egypt when he was only 9 years old and ruled for a whopping 10 years before dying when we was just 19.  Although it took a wee bit longer to stumble across his remains some 3,200 years later.
Our New York pass got us into the Empire State Building, although no line skips were allowed.  Luckily by going at night there were not the horrendous queues we had heard about so managed to get up in about half an hour.  Some amazing views over the city with thousands upon thousands of twinkling lights.  It was really peaceful being above the raw City.
Strolled back through Times Square as Adela was obsessed with the atmosphere.  I think it was more to do with the bright lights attracting her in like a moth.  Stumbled into bed absolutely buggered at 11.30pm that night.
KM travelled = 0 km by car (heaps by foot).
Day 26 – 29/09/2010 –
 Beautiful weather today which we were stoked about as we had woken up early to beat the tourist stampede to the Statue of Liberty.  Even the ferry ride across was a highlight as it gave some impressive views along the waterfront of Manhattan. 
We love all the informative signs and displays at museums and tourist attractions, so while other people are basically rushing around snapping photos and whizzing off to the next destination you can usually find us meandering along getting in everyone's way as we learn why the Statue of Liberty was built and the meaning behind it all.  (By the way, it was a gift from the French to America as a token of friendship and designed as a woman welcoming immigrants to the New World with her flame lighting the way).  
The Ellis Island guided museum tour was informative as well and the little bits you pick up from the guide are pretty neat.  We couldn't believe that 5,000 immigrants a day were flocking to America, and they only had about 10 immigration officials!  I get sick enough of airport queues so glad we didn't get stuck in one of this size.
We wandered the city taking in Wall Street and the New York Stock Exchange in the Financial District before heading to the moving tributes at the site of 9/11.  They are currently rebuilding there so unfortunately we couldn't see a lot happening.  I still remember hopping out of the pool and being told about it after swim training on the morning it happened.
Finished the informative day at the New York Police Department museum learning about the different gangs and criminals throughout the history of New York.  
Before we jumped on a 90 foot sailing boat to cruise the harbour and watch the sun set over Manhattan.  Such a relaxing way to finish another day on our feet with cocktails and amazing views across the water.  A definite highlight so far.
Spending = $20 (drinks), $7 (lunch), $10 (lunch) = $37 total.
Day 27 – 30/09/2010 – Really muggy, windy and low cloud this morning but were just glad it was not raining especially as we headed to the Rockefeller Centre first thing to go to the "Top of the Rock".  We were looking forward to checking out the daytime views over the city but with the low clouds sitting right at viewing platform level we had no luck.  We were photographed by some journalists though that were reporting on the stormy weather.  (Can't have been that bad as we were still in jandals…)


Jumped on a tour of Radio City, which is the largest theatre in North America, and home to the world famous Rockettes who are legendary for doing the high-kick can-can in sync.  I was more impressed by the actual stage though and the mechanics behind it which allows the stage to move up and down and round and round.  It was also the first tour I have been on where the take you into the bathrooms.  They were nice though!
Lounge and powder room in the girls toilets at Radio City
Had to visit the Notre Dame Cathedral of New York, but unfortunately our volunteer tour guide turned out to be a local old man who basically just loved to give free tours but didn't know too much about the actual Cathedral.  Quite hilarious though as we wandered around asking questions and he just diverted a lot of them to talk about other bits and pieces.  We did learn though that it's the biggest in North America (typical) and could fit the entire Statue of Liberty in it standing up!
Queued up in Times Square at the half-price ticket counter to get some tickets to the Addams Family musical.  Ended up getting prime seats and was well worth lining up for an hour and a half as the show was very funny and a bit of a different take on the usual genre and theme of the  Addams Family movies and TV shows.  Gomez had to be the highlight.
Day 28 – 01/10/2010 – Rubbish weather again this morning and unfortunately time to check out of our hostel back to the car.  We had planned on riding around Central Park for the rest of the day but was way too wet unfortunately so pigged out at the free breakfast and said goodbye to New York City.
As a recap, my three favourites would have to be:
1 – The Addam's Family on Broadway;
2 – Times Square and the atmosphere around the heart of the City; and
3 – Surprisingly the Modern Art Gallery at Metropolitan Museum of Art.
1 – The Cruise on the 90 foot sailing boat (and cocktails);
2 – The Addam's Family musical; and
All in all a great start to our road trip across America.  Plus we managed to knock off 3 states, New York, New Jersey and Pennsylvania, as we drove straight to Ohio.  
Spending = $26 (car parking), $30 (petrol), $24 (food) = $80 total.
Weekly KM travelled = 2207 km total.
Weekly Spending = $1245 total.
Explore Auckland's Coasts With One Exquisite Walking Hike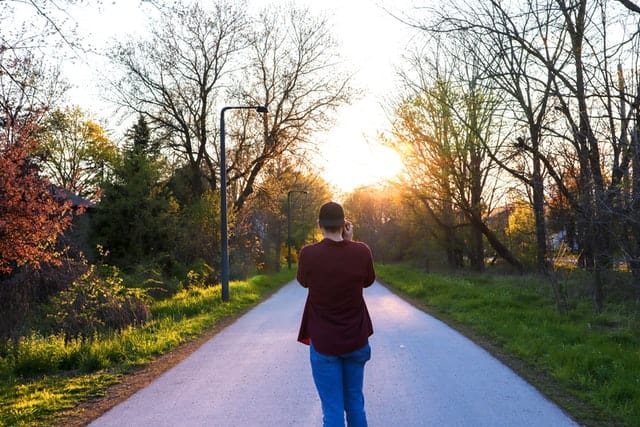 There is a wonderful place found in the far southwest of the Pacific Ocean. It is a place called Auckland, and it is found in the amazing terrain of New Zealand. It is a place that commands the attention of over 1 million people who prefer to live and reside in this majestic city.
Did you know that Auckland claims the top spot in New Zealand with its wide range of people and the most concentrated number of people within a city in New Zealand?
But why do so many people come to Auckland, New Zealand, and live there? What do they appreciate the most?
The truth is that the answer may vary, and it may differ from person to person, but it is hard to deny that nature is not a crucial part of their decision making. The beautiful city has fantastic places that offer great adventure and recreational activity.
You can take advantage of the diverse coasts, hidden coves, and more of the northern area in the North Island. It is known for its various boats, and some believe that it has more ships than any other city in the entire world.
It is a city that resides between two large fantastic natural harbors.
Let us find out more about how you can explore this majestic city with one fantastic walking hike.
The Auckland Coast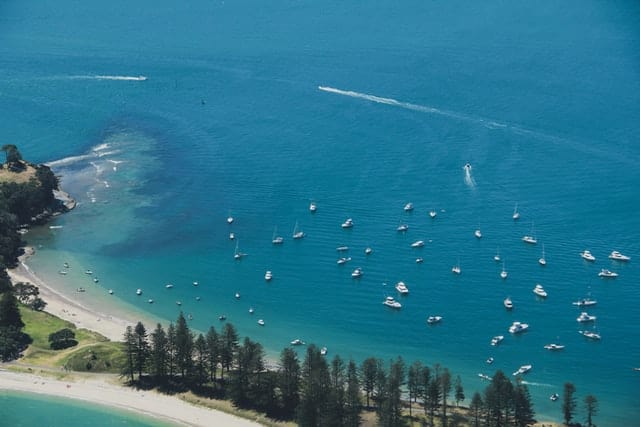 For those who want to stay near to Auckland's city and travel well, it is necessary to start your journey with the Auckland Coast's breathtaking area.
Did you know that Auckland's coast ranges over 15km, will take over four hours to traverse, and is somewhat challenging to navigate? But the truth is that it is worth it. Why is it worth it? Well, you can seemingly walk the length of an entire nation within the span of a few hours. If you wake up early in the morning and go on this journey, you can finish your hike by noon or an hour past noon.
But in that brief timeframe, you can experience several oceans, notice a slew of volcanoes, and have a glimpse into people's regular lives in the New Zealand area.
This fantastic walk is excellent because of its duration and because you are able to experience lush greenery and park settings over 30% of the time. It is a great way to clear your head, get to know more about the people you are traveling with, and experience the refreshing Auckland air.
Experts suggest beginning your journey at the less intriguing Onehunga area and then moving forward with public transportation at the Britomart stop. You will find that you can travel east to take in the water sights with a bit of work.
When your walk is over, you can grab a fresh beverage at the Waitemata Harbour, a premium harbor.
You will want to make sure to bring some healthy snacks along for the walk because you may not notice different places to eat as you go on this part of the hike.
It is best to ensure that you understand that you must input the Ferry Building into your mobile device or ensure to use the local municipal iSITE for further guidance.
If you are limited on time, I would suggest that you go on this route because it lets you take in the entire area and understand this excellent place.
Hiking Adventures in Bryce Canyon National Park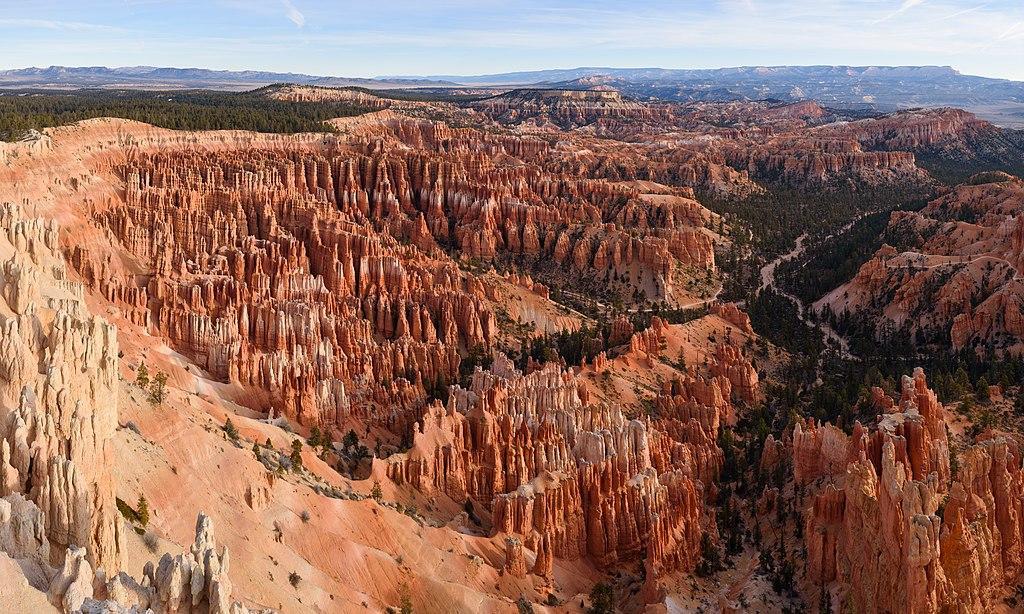 If you are on the lookout for the perfect environment for an adventurous and challenging hike, look no further. Located in the Southern Utah region is the best park that is most suitable for your hiking adventure, the Bryce Canyon National Park. This is a great option to relaxed after you are through playing in $5 minimum deposit casinos.
This park hosts hike lovers from time to time and people even come from other countries in the world to experience the wonder of this park. The landscape and beautiful trails make this a choice venue. There is a rental service at this location if you love to stay behind.
You can enjoy the priceless glimpse of the sunrise and sunset from the different landscape. The part also permits visitors to create traditional camps at different locations for a more adventurous experience.
There are a couple of trails that you can choose from for your hiking adventure, and no matter your level of experience in hiking, you will find a track that matches your taste. Even if you are totally new to hiking, there is something for you at the Bryce Canyon National Park . Below is a list of some of the trails to try when you take a trip to this park.
The Rim Trail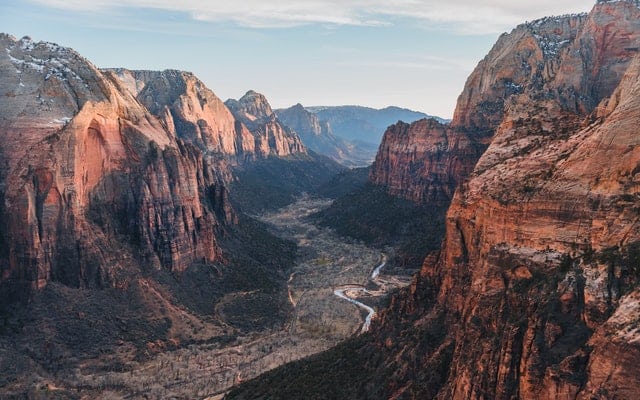 This is the most accessible trail at Bryce Canyon National Park. It is suitable for those who just want to have a good time walking around and savoring the magnificent scenery of the park. From any part of the park, you can connect to this trail as it goes all the way around the park.
When lodging at the Bryce Canyon Lodge, it is a good idea to start your hike from the place known as the sunrise point. Just as the name implies, if you wake up early to start your walk, you'll be able to watch the sunrise. If you have a camera with you, you'll take some fantastic pictures.
Also, you'll get a clear view of the Bryce amphitheater from this point. Just like in an adventure movie, you have to find a way to link up to boat Mesa, and on your way, you walk through some sites like the Mormon temple and Queen garden. This hiking trail is easy, and all you have to deal with is a total of approximately 200 feet elevation. You will surely have a nice time on this trail.
Navajo Loop Trail
On the order of difficulty, this trail comes next after the rim trail. The starting point of this trail begins from the sunset point around the southern area of the Bryce Canyon Lodge. Just like for the rim trail, the trail presents a nice view of the sunset, and with a good camera, you'll be able to take exciting photo shoots.
Walking this route involves a visit to the Silent City, which is an aesthetic combination of limestone and urban expansion. During the hike, you will also walk through Wall Street, which happens to be a distinctive attraction at the Bryce Canyon park. You won't ever want to miss the narrow walls. From this point, you may decide to go back to the sunset point or take other shorter hikes like the Peekaboo loop trail and Queen garden trail. Both routes are challenging and adventurous, but you will enjoy every bit of the challenge. After you have done this, you can then go ahead to have some fun in a $5 minimum deposit casino.
Mossy Cave Trail
This Trail presents an entirely different sight than the one that we have previously mentioned. From this trail, you will be able to catch the view of the towers in the park nearby without descending to the amphitheater. This hiking course begins at approximately 4 miles from the entrance to the Bryce Canyon park. However, if you visit this park and would like to enjoy something completely different from the other common tracks, then this is an exciting hiking trail for you to try.
Hiking is more than a walk, it is a fun and adventurous experience. All trails at the Bryce Canyon National Park are worth trying on your next visit. Whether you seek to have some fun or you just want to catch some beautiful scenery and feel close to nature, you will find the right place that suits you. Get ready to have an amazing hiking experience.
Walking the Camino de Santiago Photos
These are my favourite Camino de Santiago Photos from my pilgrimage along the French Way in March. A truly beautiful way to spend a few weeks.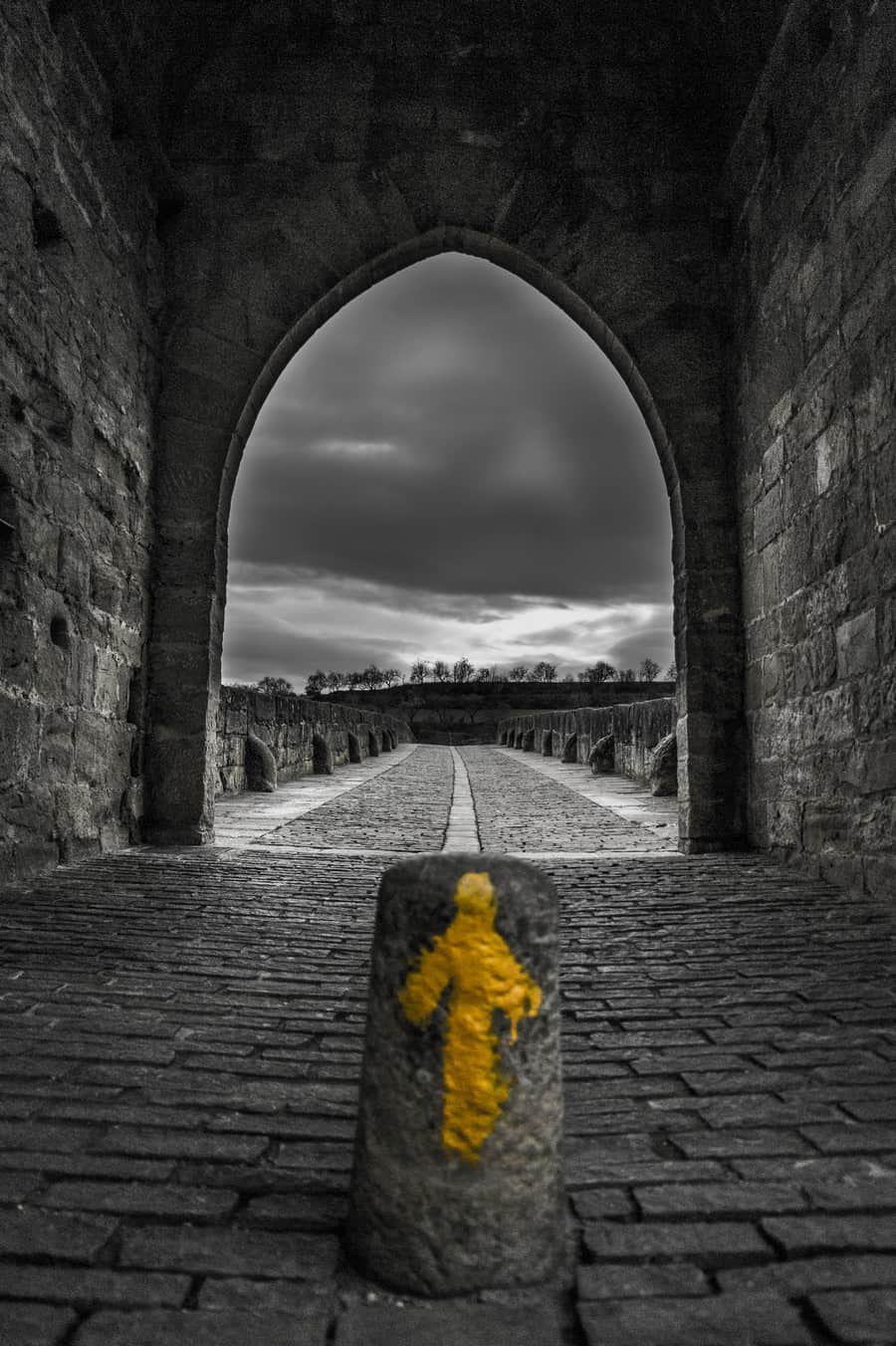 El Camino de Santiago kicked my ass. Well technically it kicked my feet. Turns out my minimal preparation for the Camino de Santiago was terrible. After a miserable effort of only 4 days, the doctor in Legrono told me that I wasn't allowed to go on until me feet healed. I had walked just over 100 km's and my feet were bloodied and blistered.
To be honest, I was relieved.
The thought of putting back on my shoes made my shudder. For the last 9 km's I had stumbled along in jandals and socks. One of the travelling fashion sins I vowed I would never break.
So while I have unfinished business with the Way of St James (an upcoming post), I did want to share with you some of my favourite photos from the Camino de Santiago. Because I had yet to reach some of the more "unsavoury" parts of the Camino that Sherry Ott had discovered, every step of my pilgrimage had been beautiful.
There is no way you can get lost on the Camino de Santiago. Arrows, scallop shells and signs point you in the right direction at every bridge, road crossing and intersection.
Reaching the top of Alto Pedron gave views back the way I had come from Pamplona, as well as views to where I was going. The rocky path on the way down proved to be my ultimate downfall, as my too small shoes caused my toes to smash into the front.
There were so many beautiful old churches along the Camino de Santiago. But since I was walking in early March, it seemed that most were yet to open for the busier summer season.
And between every small village the well-maintained pathways of the French Way wound across the spectacular Spanish countryside.
Puenta La Reina has one of the most amazing bridges I have ever seen. It was also the 1st village I had the pleasure of sleeping in after busy Pamplona.
Most mornings I was up and walking before the sun began to sprinkle across the horizon.
Every village and town was built on a small hill. Sure it looks beautiful until you realise you have to go back up again to go through them all!
While there were only about 20 pilgrims walking each section every day, it wasn't uncommon for you to encounter them all. The people I met along the Camino de Santiago were some of the most inspiring and remarkable people I have ever spoken to. They are the ones that make the pilrgimage so special.
Every village had at least one ancient church and it wasn't uncommon to find them dotting the landscape in remote locations either.
I have travelled through Spain in the past, including cycling in Costa Brava and surfing in San Sebastian with both independent planning and a vacation planner. But having the opportunity to walk at my own pace through some of the most beautiful scenery in Spain on the Camino de Santiago has so far topped them all.

We have been wearing out our jandals (Kiwi for flip-flops) on our travel adventures around the world since 2009. We think our blog is thought provoking and a little witty. But we have been proven wrong before. Find out more about us here...
What Are You Looking For?