East, South, West, North – 18,068km through Canada and USA (Week 3)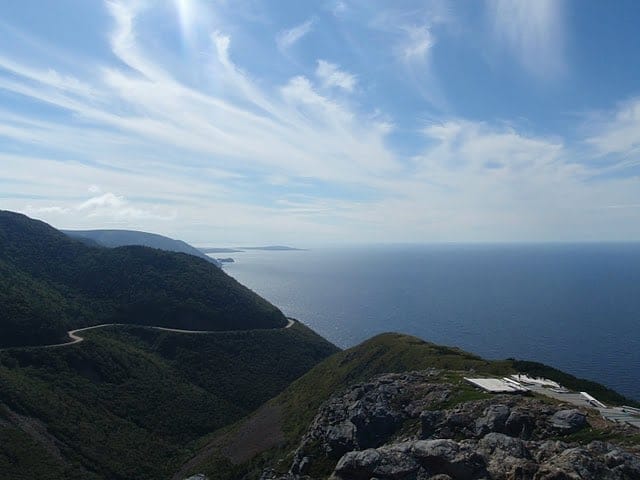 The following post relates to Week 3 of mine and Adela's road trip from Jasper in the Rocky Mountains across Canada into America and back to Vancouver covering a total of 18,068 km in just 7 weeks.
Day 15 – 18/09/2010 – To the sea to the sea!  I have been having some serious withdrawals since we last saw the ocean as we flew over it on our way to Canada from New Zealand over 10 months ago.  I have never lived so far from the ocean considering that you can only get a maximum of 150 km from the ocean anywhere in New Zealand.  It was great being back near it again.  However, to get there we first had to spend the day driving across the width of New Brunswick to Nova Scotia.  We left Riviere-du-Loup Walmart (they are all the same even if they are in a cool little town) and unfortunately that was it.  We did come across a pretty cool sign as we entered Nova Scotia though and had to take a picture just for my lighthouse fanatic Mum.
Spending = $30 (food), $62 (petrol), $8 (Walmart supplies) = $100 total.
Day 16 – 19/09/2010 – Another town, another Walmart sleepover.  Adela is starting to get pretty sick of not having showers every day.  Had our brekky at Port Hood Beach and took some great coastal photos along the way after Inverness to Joe's Scarecrow Theatre.  What the hell.  This guy has basically dressed up over 100 scarecrows in various outfits and poses.  Extremely creepy if you drove past at night time but quite funny to break up the drive during the day.
We drove into the Cape Breton Highlands Park where we had planned to do a wee 9 km hike along the ridge-line with views out to the ocean.  We had our fingers crossed that we would see some wildlife, although preferably it wouldn't be bears as we had enough of being petrified in Jasper.  Adela was stoked when she spotted a rat, then it got better with a snake and finally with the last km to go we saw what I had been dreaming of.  
View out to the Atlantic Ocean
MOOSE.  And not just one but two!  A male, who had a massive rack of antlers and a smaller, but still humongous female.  They were about 20m away off the small path we were on.  The male was too busy trying to get the females attention to be bothered by us while the female just wanted to be left alone and have lunch.  Kind of typical behaviour I think…
I could have spent hours watching them but Adela was getting a tad nervous that the male would lose interest and pick on us so we ploughed on.  As we drove along the Cabot Trail a massive black bear ran across the road about 100 metres in front of us.  Luckily we didn't clip it.  Found a camp ground at South Harbour and biked down to a deserted beach a couple of KM's away with heaps of broken lobster pots and plenty of mosquito's to keep us busy.  Spotted an eagle this time so pretty stoked about finishing the day with such an abundance of wildlife.
Exhausted after so much exercise we had a quiet dinner of fish & chips in what appeared to be someone's lounge but was in fact Angie's Diner.  Over battered but never mind.
Spending = $52 (petrol), $25 (camping), $40 (dinner) = $117 total.
DAY 17 – 20/09/2010 – A super stormy day today with strong winds and some rain.  Was cool driving along the coastline though up to Bay St Lawrence, a cute fishing town with heavy seas.  We had planned on camping up at the northern most point at Meat Cove camp ground and were glad that we had decided not to once we got there.  The sites were overlooking the ocean right above the cliffs and the wind was howling in.  Pretty sure we would've been blown away overnight.
The local bridge had just been semi-repaired after previous storms had knocked it out a week ago.  A bit hair raising as we drove across but it held.  Since it was the first day of the Moose hunting season and we were located on the edge of the national park we also decided not to go for a walk up into the bush as planned.  The hunters were hooning around on their quad bikes up into the forest.  Spotted a lighthouse in Neil's harbour so had to get the obligatory photos for Mum again.  I must say I am starting to become a fan myself and could imagine walking up the creaking stairs to light the lamp each night to guide the ships in to the harbour safely.  Pity its all automated now!
Found a short walk at Ingonish Peninsular and trekked out for an hour on there.  We were playing the fun silence game (see week 2) again for this part but cheered up when we spotted the seals playing in the stormy surf at the end of the peninsular.  


Onwards to Louisbourg, which used to be one of the main ports in North America and home of the first lighthouse in Canada.  Bonus!  The National Louisbourg Fortress is also located on the point which we decided to head to tomorrow with our Parks Canada passes we had given to us by Adela's parents back in Jasper.  That evening we were invited by the locals to a local fiddler…  Not quite sure what to expect we headed to the town hall and were pleasantly surprised and was luckily not at all what we had in mind.  We forgot her name but the woman was the stand-out as she rocked all the oldies, and us, playing traditional Celtic music.  Two other guys were on the guitar and piano as well and they had little backup tap dancers and the works.  Was pretty cool experience and one of the highlights of the entire trip.  And to make it even better they had cookies and a tea break at half-time.  Although I couldn't participate in that as I was breaking into our car to get the locked keys out of it with a coat hanger in the pouring rain.  Managed to get them out and catch the second half of the show.  All in all a great evening.
KM travelled = 271 km.
Spending = $12 (food), $26 (camping), $33 (fiddling show) = $71 total.


Day 18 – 21/09/2010 – We were woken early in the morning with severe gusts of 80 km/hr and were thankful we weren't in a tent.  Headed out to the 1700's styled Louisbourg Fortress and National Historic Site which is the largest rebuilt fortress in North America.  So far they have only built 1/5th of it as well.  What is awesome about the site is that all the employees are dressed in period costumes and act the part of their ancestors.  You can imagine how hard it would have been in those days and Adela especially liked learning about the soldiers lives, especially the hierarchy systems they had in place between Officers and general footmen.  They can't have been all that crash-hot though at being soldiers as they lost the fortress twice to the British invaders who gave it back to the French after the first time.


They had freshly baked bread for $2 a loaf so we mowed into that for lunch along with a big bowl of chilli in one of the local themed taverns as it was still howling outside.  We couldn't afford the ritzy tavern where the Officer's were hanging out.
Huge surf was coming in through the harbour entrance by this stage so we had to drive to the site of the first lighthouse to check it out.  Spectacular surf and spray coming up over the rocks and it made me really miss being back at the Mount surfing in New Zealand.  Would loved to spend more time in the old fishing village but as per usual we felt pressed for time and had so much more to see along the East Coast of Nova Scotia.
KM travelled = 293 km.
Spending = $13 (lunch), $67 (petrol), $21 (supplies) = $101 total.


Day 19 – 22/09/2010 – We had been planning on going for a surf or a sea kayak along the East Coast but it was still way too windy.  However it was not too cold to stop at Taylor Head Provincial Park and have my first ever swim in the North Atlantic Ocean.  Holy testicles it was freezing!  Excuse the language but it really was.  Jumped on the bikes to warm up but most of the trails were poorly maintained so unfortunately we didn't get too far.  

Taylor Head Provincial Park.  Beautiful white sandy beaches.
Checked out the surf conditions at Lawrencetown beach which is widely known as one of the best surfing spots in North America.  Even though it was freezing and super windy I again wished I had my surfboard with me.  Its another regret, just like in Montreal, that I missed out on.  
Peggy's Cove Lighthouse – most photographed in the world – I wonder why…


We camped at Glen Margaret just along from the most photographed lighthouse in the world at Peggy's Cove.  Not sure how we had come to be following the lighthouse trail but we managed to see an absolutely stunning sunset at Peggy's Cove all topped off with scrumptious clam chowder for dinner.  No surprises that my favourite of the day was swimming in the ocean while Adela's was dinner.
KM Travelled = 544 km.
Spending = $23 (petrol), $20 (camp ground), ($30 dinner) = $73 total.


Day 20 – 23/09/2010 – We started the morning back down at Peggy's Cove (not actually sure how it got its name) as it was a beautiful blue sky morning and we wanted to get some more pictures of the lighthouse and fishing village.  Very quaint.  


Halifax was only a short drive down the coast and we felt like we needed to see some civilisation and Adela was hanging out for a Latte.  I stumbled across a secondhand book store and picked up a few more to read.  The only pain with the car was that we had to park under street lights most nights if we wanted read as it was dark by 8pm and we only had a small wind-up torch that would last 2 minutes before dimming slowly and needing rewinding again.   A bit of pain when you are in the middle of an epic book or a juicy tale.  We jumped on the trusty bikes down to the historic district and on to St Marys Cathedral Basilica.  Still not as good as the Basilica in Montreal and I don't think we will see a better one until we are travelling in Europe.  
Visited Pier 21 which is where all the immigrants first arrived in Canada.  Although most of the waterfronts in North America are way nicer than any in New Zealand, including Wellington waterfront which I love to bits, all the water is pretty scummy so it detracts from the niceness.  Definitely a shame.  Last stop in Halifax was the maritime museum with a really moving exhibit on the Titanic as Halifax was one of the closest ports to the Titanic at the time the distress call was made so a lot of history involved there.  Also some amazing wooden boats and a bit on the Halifax bomb disaster.  We sure love to learn.  
KM Travelled 178 km. 
Spending = $68 (petrol), $9 (parking and showers), $8 (books), $18 (museum) = $103 total.


Day 21 – 24/09/2010 – One of the amazing features, and I really do mean amazing, are the tides in the Bay of Fundy between Nova Scotia and Newbrunswick.  The tides reach insane levels of variation with an extreme range of 16.3m!  The boats will often be left high and dry on the shoreline when the tide goes out and as you can see, the docks are on massive stilts.  
This was about half tide and the wharf deck is already higher than the boats
So we spent most of the day in Truro as we waited to watch the tidal bore come roaring up the channel.  It basically results from the Bay of Fundy narrowing and the tides just being pushed higher and higher.  When its big enough you can actually surf it and I had been looking forward to seeing this the whole trip across Canada.  Unfortunately it was only 30 cm high this time but so powerful and you wouldn't be able to standup against it.
The tidal bore definitely looked more dramatic in person


Drove on to Cape Chignecto but again couldn't again kayak due to the poor and misty weather so settled on another lighthouse journey at Cape D'Or.  Spotted a small black bear up on the rocks but decided not to get any closer after living near them in Jasper all year.  Tonight ended up being our last night in Canada until we returned to Vancouver in a few weeks' time on the opposite side of the country. We are really looking forward to getting into America and checking out New York for 5 days. 
KM Travelled = 197 km.
Spending = $33 (food), $30 (camp ground) = $63 total.


Week 3 KM Travelled = 2,679 km total.
Week 3 Spending = $628.00 total.
What to Do on a Day Trip to Niagara Falls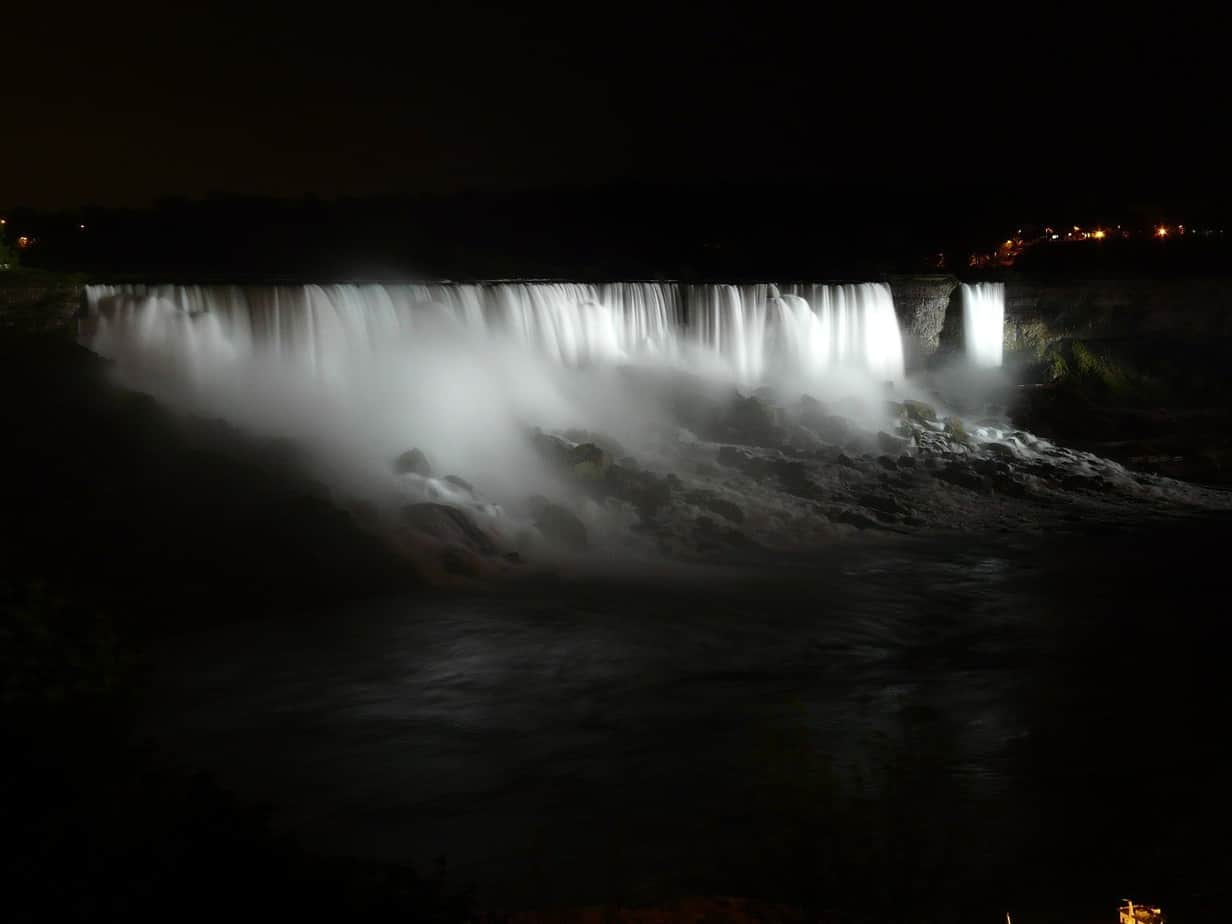 Millions of people have added a visit to Niagara Falls to their bucket list. While some have the time to spend a whole weekend or even longer in this part of the world, which sits on the Canadian-United States border, others are short of time.
If you can only squeeze in a day trip to the Niagara area, there are ways to make the most of your trip and have a fabulous – if long – day. Whether you'll be traveling from Toronto, Buffalo, Rochester or elsewhere, there are certain key things to do.
Journey Behind the Falls
Seeing the famous waterfalls is no doubt one of the main reasons why you're planning a day trip to Niagara Falls. As such, buy a ticket to the Journey Behind the Falls experience. This option will get you up close to the Falls but from behind and below, as the tour takes visitors underground. You'll travel down approximately 150 feet via an elevator and end up in purpose-built tunnels.
The hundred-year-old tunnels take you to Observation Decks that offer safe cocoons to see and hear the powerful waterfalls as they launch over the cliffs above and thunder down. As you complete the tour, check out the various posters on the tunnel walls. These detail the history of the Falls and the hallways.
Take a Boat Cruise
No trip to Niagara Falls is complete without seeing the waterfalls from the front, from a boat. Take a ride on a vessel operated by Hornblower Niagara Cruises if you're on the Canadian side of the Falls, or hop on the Maid of the Mist when on the American side.
Both companies take passengers up close to the waterfalls, so you'll hear the roar of the water and get drenched unless you're wearing the supplied rain ponchos. The cruise lasts for about 20 to 30 minutes and will ensure you truly witness the wonder of Niagara Falls.
Picnic in the Botanical Gardens
Within the Niagara area, there are many excellent restaurants where you can stop for lunch and digest what you have seen. However, one way to take in more of the region while also refueling and learning something is to have a picnic in the Niagara Parks Botanical Gardens. Take a packed lunch with you and eat it within the 40-hectare site. The only problem is deciding where to set up your picnic.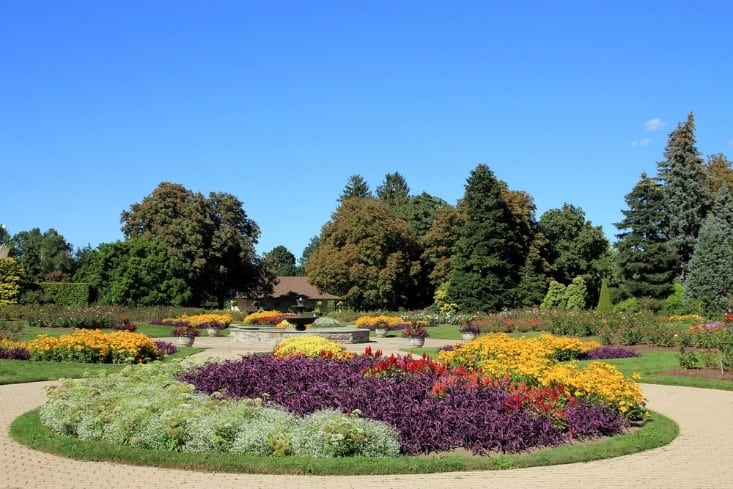 The rose garden is particularly popular with visitors. There are approximately 2,500 different rose bushes here, which not only look lovely but also provide a delicate floral scent to take in while you relax. After finishing your meal, explore the Butterfly Conservatory. This enclosed space is home to over 2,000 butterflies, hailing from over 45 butterfly species.
If your legs are tired from all the walking during the day, hop on the Gardens' horse and carriage tour. This way, you can conserve energy while seeing more of the gardens. This tourist attraction is found ten minutes' drive from the center of Niagara Falls.
Explore Clifton Hill
Next, head to the fun suburb of Clifton Hill. It's on the Canadian side of the waterfalls, only a block from Horseshoe Falls. Clifton Hill is a happening spot bursting at the seams with entertainment, shops, museums, and other attractions. There is, for example, a 36-hole mini-golf adventure course, a massive bowling alley, Canada's biggest entertainment complex (it boasts 300-plus interactive games), and a haunted house.
Pick up souvenirs at the Canada Trading Company, and novelty gifts at the Fun Factory. If you need a sugar hit to keep you going, stop by the Fudge Factory for a vast array of sweet treats. When you're ready for dinner, you'll be spoiled for choice in Clifton Hill, too. There are dozens of excellent restaurants here, with something to suit every taste.
Ride the Niagara SkyWheel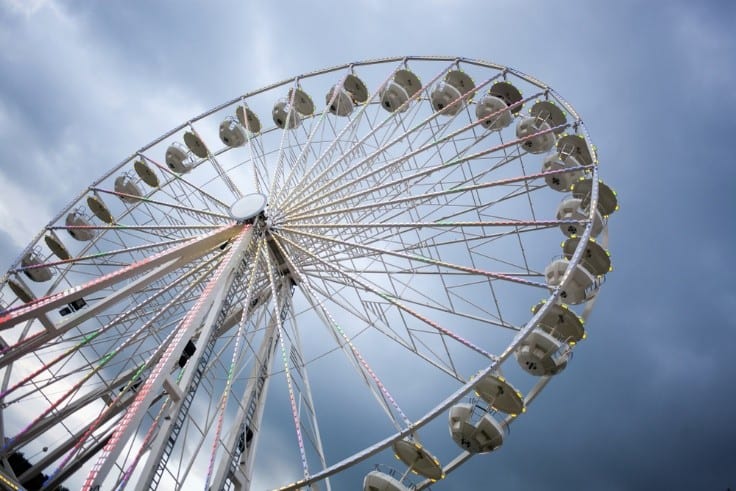 Also located in Clifton Hill is Canada's tallest Ferris wheel. Round out your day with another look at the waterfalls from 175 feet in the air. Ride the Niagara SkyWheel once the sun goes down so you can watch the Niagara Falls fireworks and light show. This stunning show lights up the Falls in every color of the rainbow.
The SkyWheel has air-conditioned and heated gondolas for comfort no matter the weather, and each ride includes at least four rotations. You'll get expansive views of the Falls plus the surrounding region.
While Niagara Falls is famous around the world for the waterfalls that gave the city its name, there is much more to do in this area. Prepare yourself for a full day of activities and you'll be ticking off items on that bucket list in no time.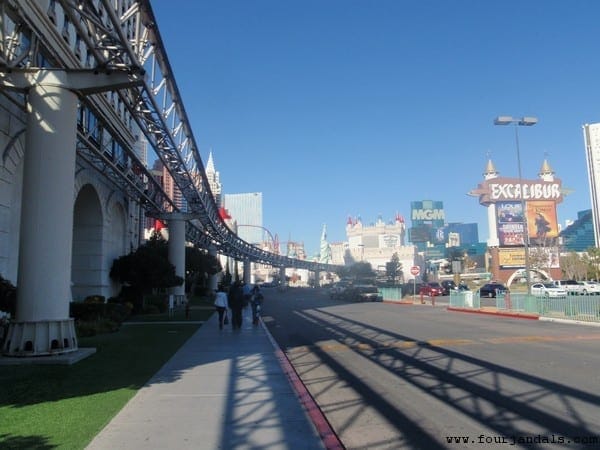 Viva Las Vegas. Nevada's most famous city has been labeled Sin City, the Entertainment Capital of the World, America's Playground and the Gambling Capital of the World. All accurate descriptions, indeed. While many people associate the city with the booze-fueled shenanigans seen in The Hangover, the truth is the city has a lot more to offer. Don't get me wrong, I still recommend gambling (at least a little bit). You are headed to Vegas after all! In fact, make sure you brush up on your gaming skills before arriving. You can practice online by playing the slots at sites like Fruity King casino slots. Really, though, a trip to Las Vegas can provide any sort of vacation you are looking for – the variety is endless. There is lots to see and do. Here are some recommendations.
Bellagio Casino and Fountains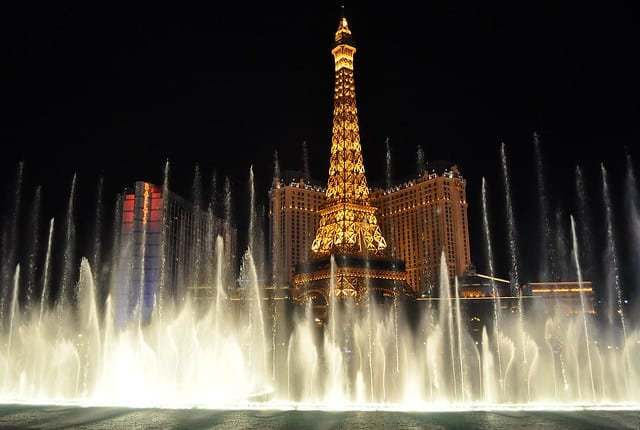 Las Vegas has been, is and always will be known for its casinos, so let's start there. There's no better place to play the slots than the Bellagio. A staple on the Las Vegas Strip, this legendary building hosts the World Poker Tour every year. The Bellagio offers a wonderfully elegant atmosphere and a whole host of amenities – we're talking botanical gardens, night clubs, gift shops, restaurants, a spa, a first-rate hotel and entertainment shows. And of course, there are the legendary fountains. Every 30 minutes, The Fountains of Bellagio offer an amazing show of interspersed water, light and music (classical, Broadway, pop and opera) that dazzles its audiences. No two shows are alike, so the fountain shows are impressive no matter how many times you see them. Did we mention the best part? The fountain shows are free.
Stratosphere's Thrill Rides

No matter where you stand in Las Vegas, the nearly 1,000-foot-tall Stratosphere Tower is visible. Now get this – there are actually rides atop the tower. Yes, you read that right. You can actually go on rides that are 900 feet above ground! The attractions at the Stratosphere are The Big Shot, Insanity, XScream and SkyJump. The Big Shot is the tamest of the group and can best be described as a hydraulic freefall drop tower. SkyJump is the scariest. Guests put on a harness that is attached to a pully system and jump off a platform over 900 feet off the ground. If you enjoy skydiving or have ever wanted to try it, this is for you. The adrenaline rush is indescribable.
Hoover Dam

Take a break from casinos and skydiving and see a national historic landmark. Named one of the Top 10 Construction Achievements of the 20th Century, Hoover Dam is still popular as ever, even 80 years after its construction. Located just outside of Las Vegas in Black Canyon, this awe-inspiring creation is the largest concrete dam in the Western Hemisphere (730 feet above the Colorado River).
Vegas truly has it all. Depending how long you are in the city, you may not have time to see everything that makes Sin City great. If that's the case, make sure you put the Bellagio, Stratosphere and Hoover Dam on your to-do list.
Is it safe in Fort Lauderdale?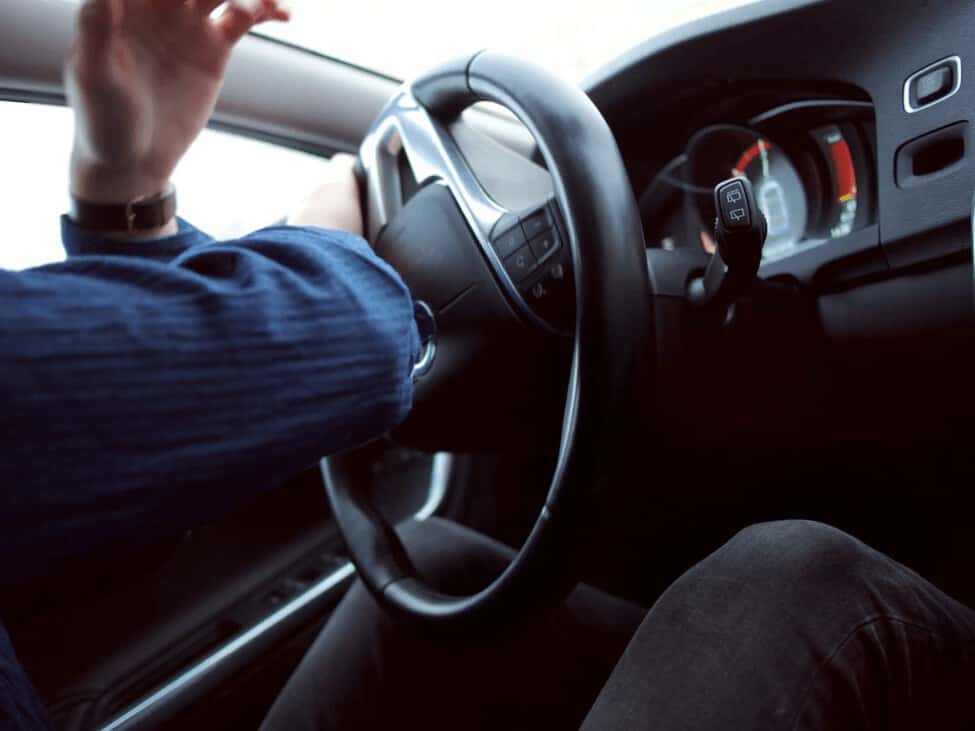 According to statistics compiled by the Florida Department of Law Enforcement, the crime rate in Fort Lauderdale dropped 14.8% during the first months of 2018 when compared with the same time period of a year ago. However, this is still not an encouraging statistic, considering the following:
The crime rate in Fort Lauderdale is, on average, 110% higher than in the rest of the state.
Violent crime in the area is 45% higher than the average rate of crime in Florida.
Crime that involves property is 120% higher than in the whole of the state of Florida.
Fort Lauderdale has one of the highest crime rates in the United States. More than 96% of communities in Florida alone have less crime than this city. Many of the crimes that go into these numbers involve property. This includes burglaries, larceny, theft of motor vehicles and arson. If you find yourself the victim of any one of these types of crimes, call an accident lawyer in Fort Lauderdale to be by your side and help you get the compensation you deserve.
Are There Other Dangers To Be On The Lookout For?
You may call them dangers, you may call them fun, but here is a short list of things to watch out for in Fort Lauderdale: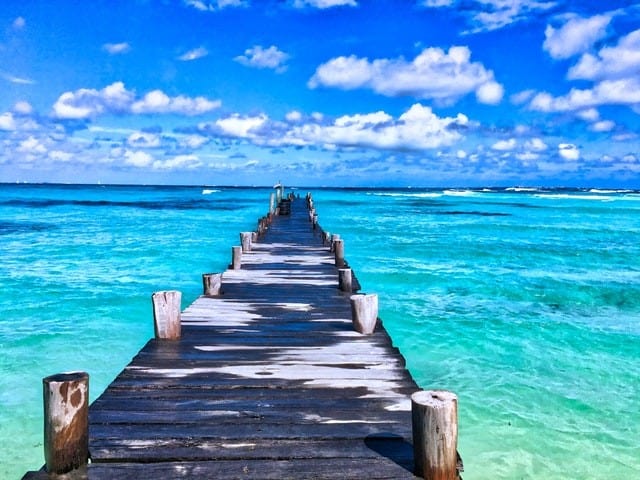 The Beach
Going to the beach and spending time in the ocean is an integral part of a holiday in Fort Lauderdale. However, sea life in the ocean can sting or bite you. Keep an eye out for jellyfish, needlefish and even grouper fish that likes to nibble. Sharks can also be found in deeper waters. Also, there are undercurrents that can pull you out to sea, particularly during hurricane season.
Young People Enjoying Their Spring Break
Fort Lauderdale has been on the favorite-places-to-go list for spring-breakers for many decades. College students come here because they want to enjoy the nice weather but also partake in fun and excitement that can include drugs, alcohol and irresponsible behavior.
Trains Hitting Cars And Trucks
Surely this doesn't happen, or does it? Considering we all have to cross rail lines many times a week, if not daily, it should come as no surprise that the Federal Railroad Administration has reported that over 2,100 rail accidents happened in the United States during 2016 alone. In Florida, the Florida Department of Highway Safety and Motor Vehicles has this statistic: in that same year, there were over 200 accidents involving a railway vehicle. Driving over the rails when a train is approaching is not the only way these accidents happen. Train derailments mean that you can run into a train car while simply driving on a road that runs parallel to the tracks.
Reckless Drivers And Plenty Of Car Crashes
Tourists, snow-birds, and spring-breakers add millions to the year-round population of Fort Lauderdale. Not being too familiar with the area, plus being faced with unending construction-related vehicles and traffic, makes this a city where car crashes are a fact of life. If you are involved in a car crash, whether you live here year-round or are just a part-time resident, contact Fort Lauderdale car accident attorney to help you get the compensation you deserve.
We have been wearing out our jandals (Kiwi for flip-flops) on our travel adventures around the world since 2009. We think our blog is thought provoking and a little witty. But we have been proven wrong before. Find out more about us here...
What Are You Looking For?