East, South, West, North – 18,068km through Canada and USA (Week 2)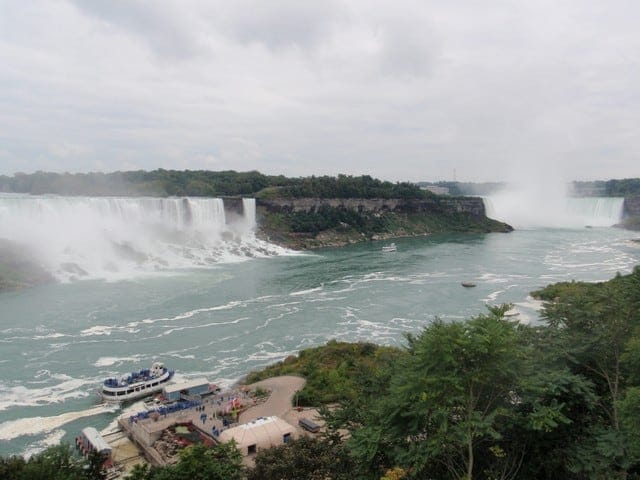 The following (really long) post relates to Week 2 of mine and Adela's road trip from Jasper in the Rocky Mountains across Canada into America and back to Vancouver covering a total of 18,068 km in just 7 weeks. 
Its tricky trying to get photos of both of you
Day 8 – 11/09/2010 – Toronto.  It was a different kettle of fish and completely daunting being back in a city after spending the last 10 months working in Jasper which only has a full time population of 5,000.  We had decided before we left Jasper that we wouldn't use a GPS either (and when I say we, I mean me since I am a man and can navigate by the stars).  Since I did the majority of the driving it was left up to Adela to navigate us through the city to find a parking spot.  She did an outstanding job but by the time we had parked we were playing a fun game I like to call "silence".  Basically we enjoy each others company while slowly fuming away in silence until about an hour later one of us will laugh at the other for being so grumpy.  Its a great relationship builder…

Unhitching our bikes we set off for the day along the waterfront to the city centre to catch a ferry out to Toronto Island.  I love the bike lanes in countries such as America because they actually work and don't unexpectedly stop down the middle of the road.  NZ government and local planners take note.  We spent the better part of the sunny morning biking around Toronto Island and it was amazing that there are a small number of houses that are actually on the island.  Great views over the water as well to the CN tower and cityscape.  


The almighty CN Tower
Made our way to Old York (apparently Toronto use to be called York but didn't want to be Old York since New York sounded cooler and more modern) where we checked out the St Lawrence Market.  Suckers for a good food market we got stuck into all the speciality foods with the highlight an extremely tasty savoury muffin.  China Towns always seem to drag Adela towards them as well, and although they usually have some great food this one was a bit of a disappointment but we still got a quota of 5 plus a day fruit and veges to take in the car.  Kensington Market was the next stop on the agenda and we wish we had a few more hours to spend checking it out.  Very hippy and alternative with the local houses reminding us both of Dunedin student flats (without the Speights cans).  Some cool shops and little cafes where Adela wanted to eat everything and buy all the little dresses.  Luckily we stuck to budget.
Kensington Market street art
Found a cute campsite in Jordan Valley not far from Niagara Falls.
Spending = $50 (petrol), $4 (car parking), $13 (ferry), $13 (food), $32 (camping) = $112 total.
Day 9 – 12/09/2010 – Niagara Falls.  Free parking was found at Marineland since we are cheapskates before biking down to the falls.  Holy Moley.  What a site.  Even the rapids before the actual falls are intense then all off a sudden the ground just disappears and the water thunders over unrelenting.  Even the spray can be felt above the falls themselves.  What is scary is that there is a barge that is perched upon some rocks a few metres up from the falls and there are a huge number of nutters that have gone over in all sorts of stupid contraptions.  Some living to tell the tale and some just disappearing for ever.  We spent the better part of an hour being full on tourists snapping away getting some shots.
American Falls on the left and Horsehoe Falls in the distance.  Maid of the Mist in the foreground setting off packed to the rafters.



We donned the blue Maid of the Mist ponchos, which seemed a bit tacky and unnecessary to begin with but boy did we need them!  We piled onto the boat, which we decided looked like a  refugee boat with the hundreds of other tourists and set off.  The Americans must be gutted that the "American Falls" are actually smaller than the "Horseshoe Falls" which belongs to the Canadians.  However, they are both incredibly impressive and the boat drives right into the mist.  The water hitting the rocks creates a crazy effect of strong winds and heavy spray that feels like you are in the middle of a storm.  Two oldies elbowed their way in front of us as we drove up to the first falls but were quickly cowering behind us after a few minutes of getting pounded by the water in the heart of Horsehoe Falls.  Well worth the money we spent and such a cool experience. 
After drying off we headed to the main tourist strip.  I was really disappointed though as it had become so commercialised with souvenir stores, wax museums, and other tacky shops.  All in all though a great day out and would love to view it from the American side as well.  We packed up our bikes and headed to Peterborough to visit another Jasper friend who Adela worked with during the summer.  After staying in Walmart the night before Adela was desperate for a shower and I needed some clean clothes as there are only so many different ways you can turn your shirts inside out and back to front so it was good to do some washing up.  Huge burgers and beers before we crashed out.
KM travelled = 322 km.
Spending = $32 (Maid of the Mist), $10 (chocolate present for staying the night), $35 (food) = $77 total.
Day 10 – 13/09/2010 – A blissful sleep in with no real plans for the day apart from to drive to Montreal.  However as we headed along the road we decided to make an unscheduled pitstop in Ottawa, the capital of Canada, and what a neat stop it turned out to be.  Even though we only spent about 2 hours wandering around we still managed to check out Parliament Hill.  Some huge old buildings including the Peace Tower which had amazing panoramic views across the city.  The Peace Tower was built as a War Memorial and they never fail to move me.  Again we managed to find the local food stalls, this time at Byward Markets where we tucked into some tasty treats.  Finished the day stuck in freaking traffic before stopping just 30 km from Montreal at another Walmart.
Spending = $58 (petrol), $8 (car parking), $21 (food) = $87 total.
 Parliament building and the Peace Tower in the middle
Day 11 – 14/09/2010 – Rush hour!  Frick.  It took us 2 hours to travel just 30 km into Montreal city. Luckily the breakfast cafe we found quickly made up for it and put smiles back on our faces.  It is completely whack that in the middle of a huge English speaking country there lies Quebec province which incorporates everything to do with French people.  I was just keen to try my French out on everyone I met but quickly realised the very little I knew was completely useless.  However, we battled on hitting the tourist trail once more with Cathedrale Marie-Reine-du-Monde up first.  One word = Massive.  Its modelled on St Peter's Basilica in Rome so had beautiful paintings on the roof and wooden carvings throughout.  Wandered on down past the town hall to the Bank of Montreal museum which was the first Canadian bank and actually invented currency.  
Chappelle Notre-Dame-de-Bon-Secours was next on the hit list.  The old sailors used to come in and pray for safe journeys across the ocean.  During their travels at sea they would often past the time by fashioning wooden model boats that they carved or made and these would be donated to the Chapel on their safe arrival back home.  Marche-Bon-Secours had been converted into a high-end shopping mall with little boutique shops and staff who turned their noses up at us as we wandered past in our jandals.  Definitely no chance of shopping there.  The old town roads were still the original cobble stones with heaps of street artists selling their wares.  I had to drag Adela off before she brought anything that we would then have to squeeze in to the cramped car. 




The final, and most impressive building was left to last, the Basilique Notre-Dame. Its one of, if not the most famous landmark in Montreal and well worth the donation at the end for a tour explaining the history, which included the 6,000+ pipe organ, the hidden stained glass window, the wedding chapel, Priests staircase and the largest bell in North America.
KM travelled = 94 km.
Spending = $8 (car parking), $32 (brekky), $10 (tour of Notre-Dame), $22 (camping), $10 (more food) = $82 total.


Day 12 – 15/09/2010 – We had found a campsite just outside Montreal so returned again to the city in the morning.  This time turning off the tourist trail to explore and educate our minds at the Montreal Science Centre. The main exhibits consisted of a glass area, sex exhibit and a hands-on area, obviously not all in the same place… Not quite sure what the sex part was all about but we were pretty much in hysterics the whole time.  Somehow we managed to spend about 5 hours taking it all in but it was nice not to be rushed for time.  Dinner was located in some funky French pizza cafe where again I established that I really wish I knew a second or third language. As a Kiwi I have hardly even mastered the English language, yet we would often met French-Canadians or other travellers who could speak 2/3 or more languages.  
I had heard of a surfing spot in the heart of Montreal on the St Lawrence river so decided we better go check it out.  AWESOME.  There were about a dozen surfers milling around on the shoreline patiently waiting their turn all having a good laugh.  Basically everyone takes turns to paddle straight out into the middle of the river current faces upstream and starts paddling like mad so that once you hit the perfect spot on these natural river waves you will remain stationary and can then stand up.  The ride can be endless but every minute or so a new paddler would jump in and they would just rotate out having to paddle back to shore before running along the track to the put in again.  I still wish to this day that we had stuck around for one more day so I could hire some gear and have a crack.  Hopefully we will visit again in the future!  
KM travelled = 113 km.
Spending = $50 (petrol), $24 (Science exhibits), $10 (parking), $28 (dinner) = $112 total.
Surfing on the St Lawrence – Signalling the next guy in for his turn
Could pull cutbacks and ride it for as long as you liked!  A surfers dream.


Day 13 – 16/09/2010 – No traffic thankfully as we headed away from Montreal via the St Lawrence river to Quebec City.  Some cute little towns that I wish we had time to explore but as always not enough time and too many k's to do.  Straight onto our bikes around the Parc des Champs-de-Batallie (Abraham's Battlefields Park) which was the site where the British defeated the French many moons ago.  I seem to have a fascination with old military weapons as you can see…  
The Parliament building was pretty neat as was the St Jean Church that had been converted into a library.  A great use of space for an old building that was no longer used.  Some how our noses, and the guide book, led us to the Chocolate Museum where we had to indulge in some tasty treats.  

Locked the bikes up to explore on foot and wandered down the Rue-St-Jean (very pretty french street) with little side streets tucked away and some cool houses around.  My favourite was definitely checking out the battlefields and the history there while Adela enjoyed the chocolate (surprise surprise) with Rue-St-Jean coming in a close second.
KM travelled = 271 km.
Spending = $22 (food), $8 parking, $12 (chocolate treats), $8 (clothes washing), $22 (camping) = $72 total.


Adela intent on buying some art
Day 14 – 17/09/2010 – Back to Quebec City in the morning for some more touristy delights.  Biked through the Battlefields again to the Quebec City Citadel, which is still an occupied and functioning Army base and one of only 2 in the world still active.  Walked all the way along the humongous perimeter walls into the walled Old Quebec City stopping in for lunch (starting to get sick of peanut butter sandwiches) in Place de Armes Square outside Le Chateau Frontenac.  A classic Frenchman was belting out a little bit of Andrea Bocellia who just happens to be Mum's favourite Opera singer so I was tempted to sing along.  Alas we ran out of time but he deserved a tip for for entertaining us.
Le Chateau Frontenac is the most photographed hotel in Canada.  It was gorgeous, but we decided we have seen better.  Adela soon spotted the local artwork in a side alley and promptly fell in love with every piece there.  I restricted her to one item which she browsed over for about an hour while I lazed in the sun.  Started to get hot and bothered so wandered down the aptly named "Breakneck Stairs" to the narrowest legal streets in North America for some gelato and jumping.  Adela had been hanging out for a coffee all morning but we didn't find them until it was early in the evening after the University area and Latin Quarter had been explored.  The Basilica Notre-Dam-de-Quebec was good and pretty inside but the Montreal one trumped all over it.

Walked our way around the rest of the wall and I found the Parc de L'Artillerie (no translation required here) with several old cannons and tonnes of photos for me!  The final stop of the evening was the Citadel where we managed to jump on the last tour of the day.  We always prefer getting a tour around areas including cities and buildings as I always think for the money you spend they are definitely worth it.  The Citadel is designed as a star shape so that you have loads of points to defend from covering all the different angles of approach.  The walls are all built into the ground with slopes leading up to them so that the enemy can't actually pinpoint where to fire.  Very effective, all though the French still managed to lose it somehow.  


Exhausted after a heavy day of walking and sightseeing throughout the cities around Quebec and Ontario provinces.
KM travelled = 226 km.
Spending = $7 (car parking), $18 (dinner), $10 (treat), $10 (tour), $25 (painting), $55 (petrol) = $130 total.
Weekly KM travelled = 1669 km.
Spending for the week = $672.

 Atop the Citadel walls

Citadel looking back towards Le Chateau Frontenac
What to Do on a Day Trip to Niagara Falls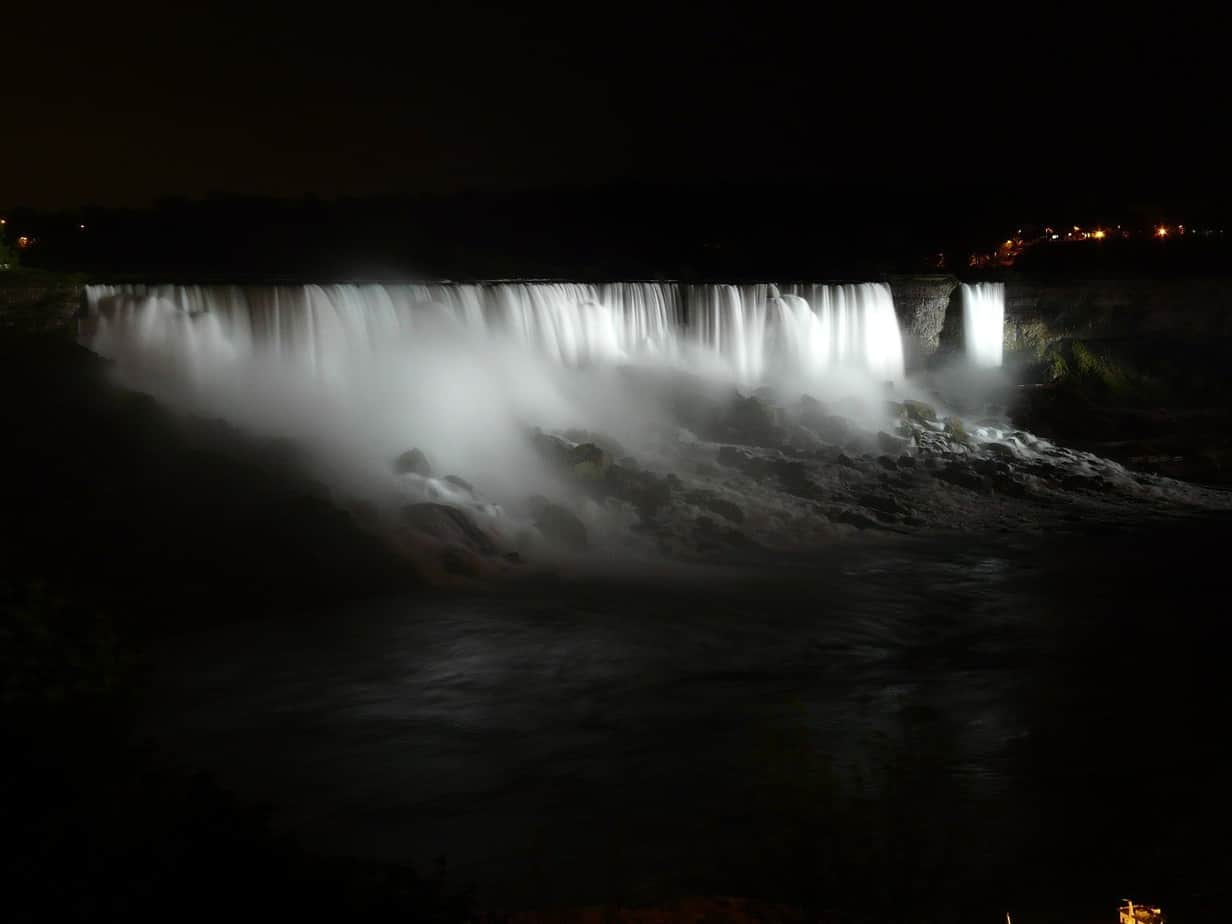 Millions of people have added a visit to Niagara Falls to their bucket list. While some have the time to spend a whole weekend or even longer in this part of the world, which sits on the Canadian-United States border, others are short of time.
If you can only squeeze in a day trip to the Niagara area, there are ways to make the most of your trip and have a fabulous – if long – day. Whether you'll be traveling from Toronto, Buffalo, Rochester or elsewhere, there are certain key things to do.
Journey Behind the Falls
Seeing the famous waterfalls is no doubt one of the main reasons why you're planning a day trip to Niagara Falls. As such, buy a ticket to the Journey Behind the Falls experience. This option will get you up close to the Falls but from behind and below, as the tour takes visitors underground. You'll travel down approximately 150 feet via an elevator and end up in purpose-built tunnels.
The hundred-year-old tunnels take you to Observation Decks that offer safe cocoons to see and hear the powerful waterfalls as they launch over the cliffs above and thunder down. As you complete the tour, check out the various posters on the tunnel walls. These detail the history of the Falls and the hallways.
Take a Boat Cruise
No trip to Niagara Falls is complete without seeing the waterfalls from the front, from a boat. Take a ride on a vessel operated by Hornblower Niagara Cruises if you're on the Canadian side of the Falls, or hop on the Maid of the Mist when on the American side.
Both companies take passengers up close to the waterfalls, so you'll hear the roar of the water and get drenched unless you're wearing the supplied rain ponchos. The cruise lasts for about 20 to 30 minutes and will ensure you truly witness the wonder of Niagara Falls.
Picnic in the Botanical Gardens
Within the Niagara area, there are many excellent restaurants where you can stop for lunch and digest what you have seen. However, one way to take in more of the region while also refueling and learning something is to have a picnic in the Niagara Parks Botanical Gardens. Take a packed lunch with you and eat it within the 40-hectare site. The only problem is deciding where to set up your picnic.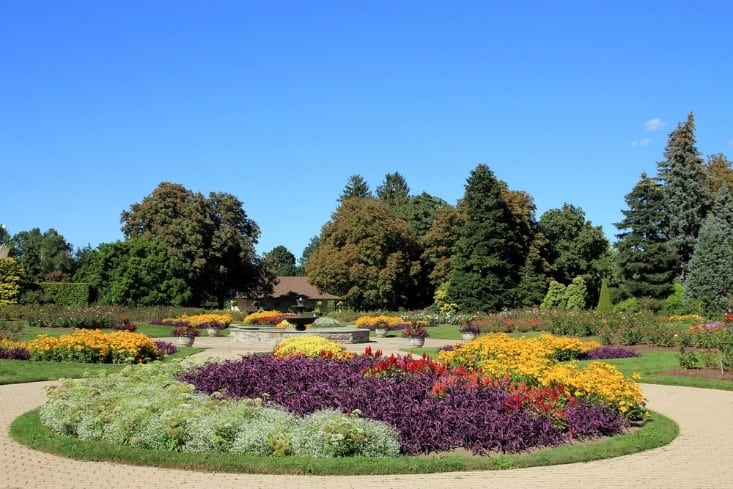 The rose garden is particularly popular with visitors. There are approximately 2,500 different rose bushes here, which not only look lovely but also provide a delicate floral scent to take in while you relax. After finishing your meal, explore the Butterfly Conservatory. This enclosed space is home to over 2,000 butterflies, hailing from over 45 butterfly species.
If your legs are tired from all the walking during the day, hop on the Gardens' horse and carriage tour. This way, you can conserve energy while seeing more of the gardens. This tourist attraction is found ten minutes' drive from the center of Niagara Falls.
Explore Clifton Hill
Next, head to the fun suburb of Clifton Hill. It's on the Canadian side of the waterfalls, only a block from Horseshoe Falls. Clifton Hill is a happening spot bursting at the seams with entertainment, shops, museums, and other attractions. There is, for example, a 36-hole mini-golf adventure course, a massive bowling alley, Canada's biggest entertainment complex (it boasts 300-plus interactive games), and a haunted house.
Pick up souvenirs at the Canada Trading Company, and novelty gifts at the Fun Factory. If you need a sugar hit to keep you going, stop by the Fudge Factory for a vast array of sweet treats. When you're ready for dinner, you'll be spoiled for choice in Clifton Hill, too. There are dozens of excellent restaurants here, with something to suit every taste.
Ride the Niagara SkyWheel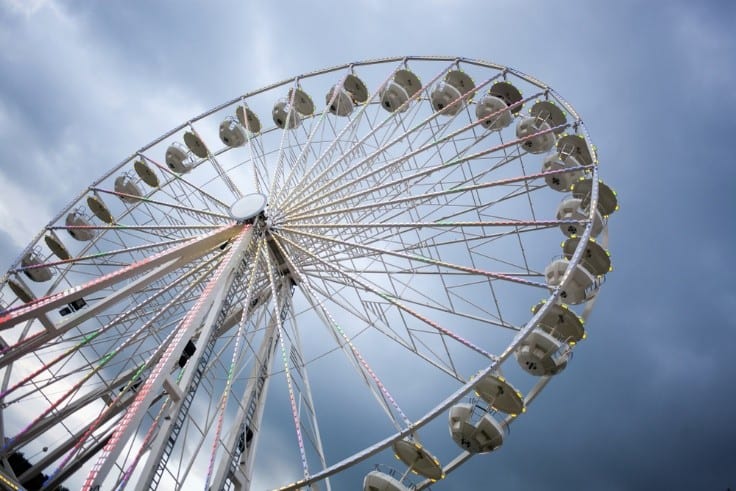 Also located in Clifton Hill is Canada's tallest Ferris wheel. Round out your day with another look at the waterfalls from 175 feet in the air. Ride the Niagara SkyWheel once the sun goes down so you can watch the Niagara Falls fireworks and light show. This stunning show lights up the Falls in every color of the rainbow.
The SkyWheel has air-conditioned and heated gondolas for comfort no matter the weather, and each ride includes at least four rotations. You'll get expansive views of the Falls plus the surrounding region.
While Niagara Falls is famous around the world for the waterfalls that gave the city its name, there is much more to do in this area. Prepare yourself for a full day of activities and you'll be ticking off items on that bucket list in no time.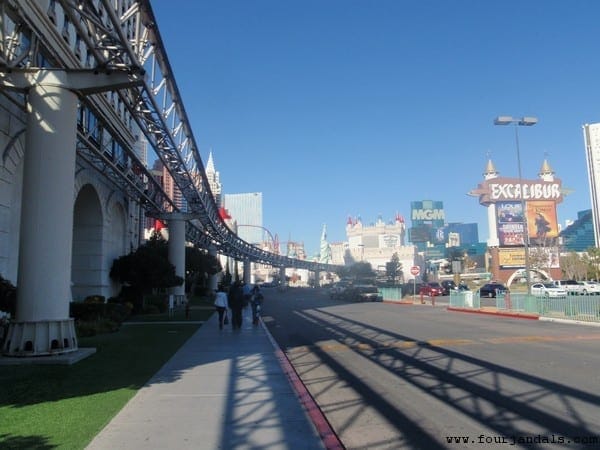 Viva Las Vegas. Nevada's most famous city has been labeled Sin City, the Entertainment Capital of the World, America's Playground and the Gambling Capital of the World. All accurate descriptions, indeed. While many people associate the city with the booze-fueled shenanigans seen in The Hangover, the truth is the city has a lot more to offer. Don't get me wrong, I still recommend gambling (at least a little bit). You are headed to Vegas after all! In fact, make sure you brush up on your gaming skills before arriving. You can practice online by playing the slots at sites like Fruity King casino slots. Really, though, a trip to Las Vegas can provide any sort of vacation you are looking for – the variety is endless. There is lots to see and do. Here are some recommendations.
Bellagio Casino and Fountains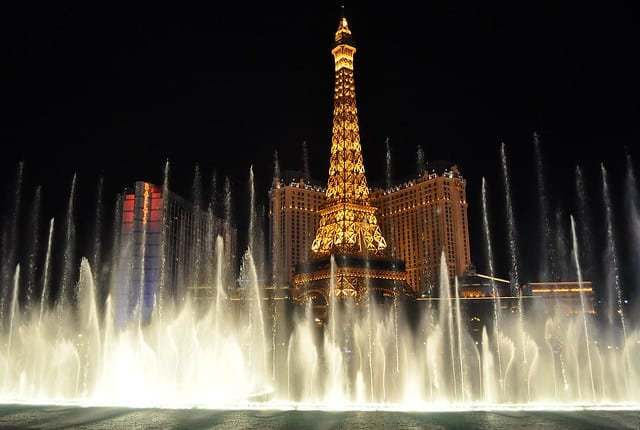 Las Vegas has been, is and always will be known for its casinos, so let's start there. There's no better place to play the slots than the Bellagio. A staple on the Las Vegas Strip, this legendary building hosts the World Poker Tour every year. The Bellagio offers a wonderfully elegant atmosphere and a whole host of amenities – we're talking botanical gardens, night clubs, gift shops, restaurants, a spa, a first-rate hotel and entertainment shows. And of course, there are the legendary fountains. Every 30 minutes, The Fountains of Bellagio offer an amazing show of interspersed water, light and music (classical, Broadway, pop and opera) that dazzles its audiences. No two shows are alike, so the fountain shows are impressive no matter how many times you see them. Did we mention the best part? The fountain shows are free.
Stratosphere's Thrill Rides

No matter where you stand in Las Vegas, the nearly 1,000-foot-tall Stratosphere Tower is visible. Now get this – there are actually rides atop the tower. Yes, you read that right. You can actually go on rides that are 900 feet above ground! The attractions at the Stratosphere are The Big Shot, Insanity, XScream and SkyJump. The Big Shot is the tamest of the group and can best be described as a hydraulic freefall drop tower. SkyJump is the scariest. Guests put on a harness that is attached to a pully system and jump off a platform over 900 feet off the ground. If you enjoy skydiving or have ever wanted to try it, this is for you. The adrenaline rush is indescribable.
Hoover Dam

Take a break from casinos and skydiving and see a national historic landmark. Named one of the Top 10 Construction Achievements of the 20th Century, Hoover Dam is still popular as ever, even 80 years after its construction. Located just outside of Las Vegas in Black Canyon, this awe-inspiring creation is the largest concrete dam in the Western Hemisphere (730 feet above the Colorado River).
Vegas truly has it all. Depending how long you are in the city, you may not have time to see everything that makes Sin City great. If that's the case, make sure you put the Bellagio, Stratosphere and Hoover Dam on your to-do list.
Is it safe in Fort Lauderdale?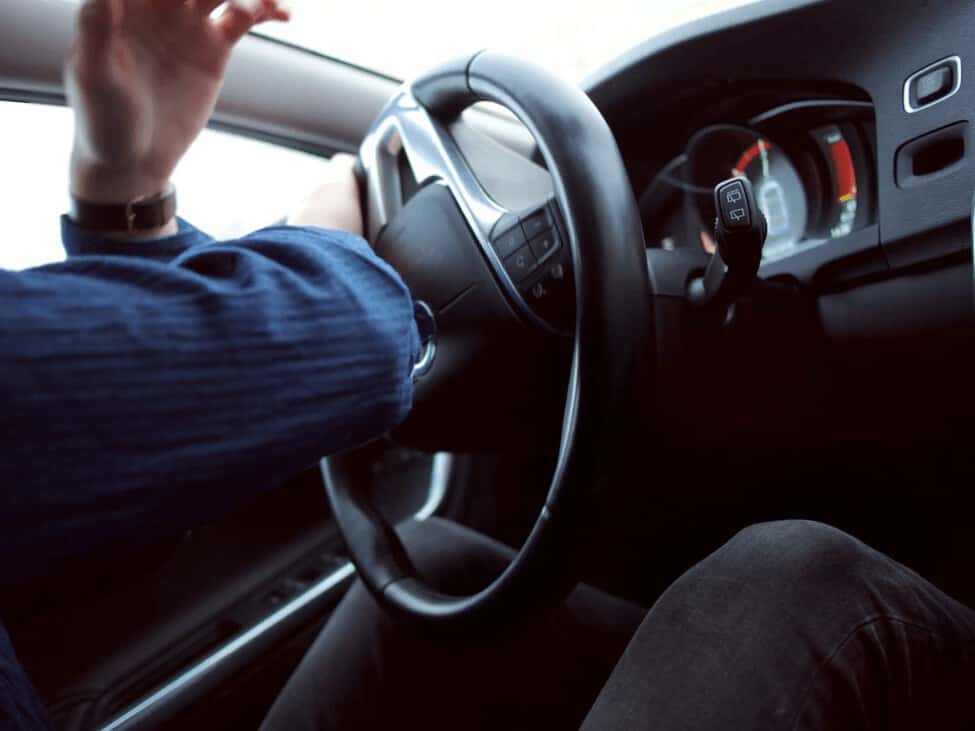 According to statistics compiled by the Florida Department of Law Enforcement, the crime rate in Fort Lauderdale dropped 14.8% during the first months of 2018 when compared with the same time period of a year ago. However, this is still not an encouraging statistic, considering the following:
The crime rate in Fort Lauderdale is, on average, 110% higher than in the rest of the state.
Violent crime in the area is 45% higher than the average rate of crime in Florida.
Crime that involves property is 120% higher than in the whole of the state of Florida.
Fort Lauderdale has one of the highest crime rates in the United States. More than 96% of communities in Florida alone have less crime than this city. Many of the crimes that go into these numbers involve property. This includes burglaries, larceny, theft of motor vehicles and arson. If you find yourself the victim of any one of these types of crimes, call an accident lawyer in Fort Lauderdale to be by your side and help you get the compensation you deserve.
Are There Other Dangers To Be On The Lookout For?
You may call them dangers, you may call them fun, but here is a short list of things to watch out for in Fort Lauderdale: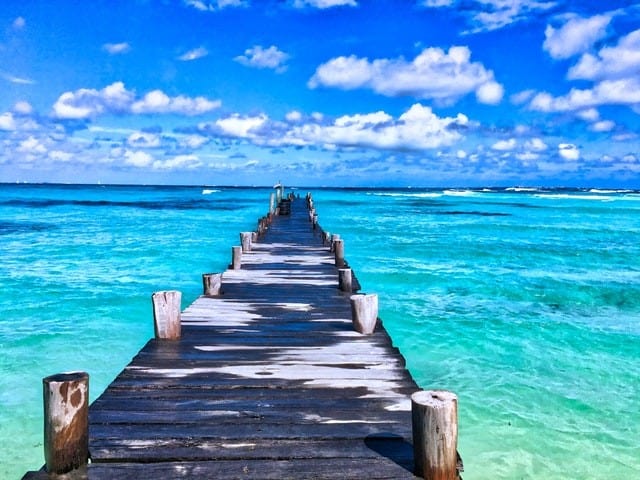 The Beach
Going to the beach and spending time in the ocean is an integral part of a holiday in Fort Lauderdale. However, sea life in the ocean can sting or bite you. Keep an eye out for jellyfish, needlefish and even grouper fish that likes to nibble. Sharks can also be found in deeper waters. Also, there are undercurrents that can pull you out to sea, particularly during hurricane season.
Young People Enjoying Their Spring Break
Fort Lauderdale has been on the favorite-places-to-go list for spring-breakers for many decades. College students come here because they want to enjoy the nice weather but also partake in fun and excitement that can include drugs, alcohol and irresponsible behavior.
Trains Hitting Cars And Trucks
Surely this doesn't happen, or does it? Considering we all have to cross rail lines many times a week, if not daily, it should come as no surprise that the Federal Railroad Administration has reported that over 2,100 rail accidents happened in the United States during 2016 alone. In Florida, the Florida Department of Highway Safety and Motor Vehicles has this statistic: in that same year, there were over 200 accidents involving a railway vehicle. Driving over the rails when a train is approaching is not the only way these accidents happen. Train derailments mean that you can run into a train car while simply driving on a road that runs parallel to the tracks.
Reckless Drivers And Plenty Of Car Crashes
Tourists, snow-birds, and spring-breakers add millions to the year-round population of Fort Lauderdale. Not being too familiar with the area, plus being faced with unending construction-related vehicles and traffic, makes this a city where car crashes are a fact of life. If you are involved in a car crash, whether you live here year-round or are just a part-time resident, contact Fort Lauderdale car accident attorney to help you get the compensation you deserve.

We have been wearing out our jandals (Kiwi for flip-flops) on our travel adventures around the world since 2009. We think our blog is thought provoking and a little witty. But we have been proven wrong before. Find out more about us here...
What Are You Looking For?