East, South, West, North – 18,068km through Canada and USA (Week 1)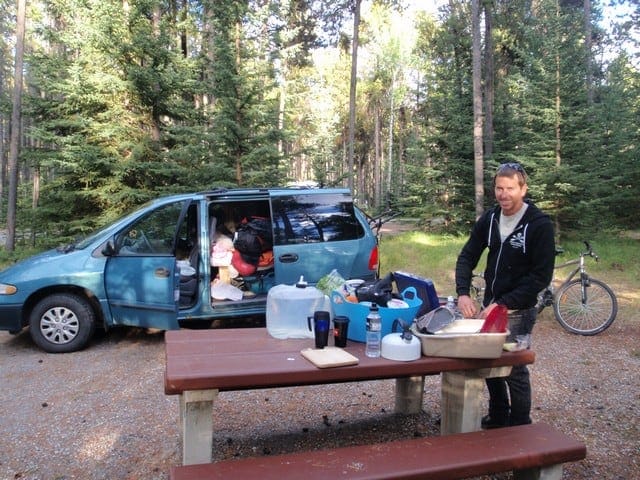 The following post relates to Week 1 of mine and Adela's road trip from Jasper in theRocky Mountains across Canada into America and back toVancouver covering a total of 18,068 km in just 7 weeks.
We brought a Dodge Caravan for £1600.00 with 230,000 km on the clock off mates of ours who had converted the back into a double bed with storage underneath for our snowboards and other impractical travel items.  I was able to just lie down entirely flat with my feet touching the back windows and my squished head against the back of the front seats.  For once I was glad I was not six foot tall.  Our plan was to drive from Jasper in Alberta, across Canada to the furtherest East Coast point in Nova Scotia before heading down to New York and back across to San Francisco and up to Vancouver.  The only planning was that we had roughly £100 per day for expenses, a week booked inNew Yorkin a few weeks time and a flight onthe 22nd October 2010out ofVancouvertoLondon.  So onthe 4th September 2010we headed off…
Day 1 – 04/09/2010 – After gorging ourselves to the max at the breakfast buffet at my bosses family restaurant we were off.  Adela was upset to be leaving and I was very apprehensive about money, the distance and the car breaking down.  Considering the car already had 230,000 km on it and I had already changed the front brake pads after they were rubbing metal on metal and wearing down the rotors I was worried that anything could go wrong, even just metres down the road.  Our first planned stop was Banff and the usual 4 hour drive took over 7 hours as we marvelled at the beauty of this great Country stopping at Sunwapta Falls, another random waterfall where Adela fell on her butt (hilarious), the Colombian Ice Fields, Peyto Lake and Lake Louise before coming to a halt for our first night at the Tunnel Mountain Village RV park.  The highlight of the day, even with the bus loads of tourists had to be PeytoLakewith its pristine blue colours from the glaciers melting.
KM travelled = 321 km.
Spending = $28 (campground), $13 (medication, we had the flu), $10 (dinner) = $51 total.
Day 2 – 05/09/2010 –  saw us meet up with our Jasper flatmates, James and Kylie, for a hearty McD's brekky in Banff before goodbyes all around.  We headed down the road to Drumheller and took in the worlds largest Dinosaur sculpture and Royal Tyrrell Museum.  Along the way we tracked down some hoodoo's (rock formations) with every other stupid tourist doing a great job of wandering all over them and wrecking these thousands of years old natural structures.  I can't decide whether its a good thing that these sorts of features are not roped off, as it allows you to see them up close and personal, but also allows idiots the chance to ruin them.  However, we managed to find a free camp site next to theRed Deer riverwhich always helps the pennies and cooked up a mean feed.
KM travelled = 421 km.
Spending = $15 (brekky), $10 (internet), $53 (petrol), $20 (museum), $64 (car accessories), $26 (more food!) = $188 total.
Day 3 – 06/09/2010 – We spent the next morning Mountain Biking around the Dinosaur Provincial Park in the Canadian Badlands where hundreds of bones have been found over the past century.  There were some amazing rock formations and existing bone yards that you can explore at your leisure.  Finally, managed to navigate our way along some extremely remote country roads passing one or two cars every hour before reaching a friends place, Tanner, in Cabri, Saskatchewan.  The town has only 500 people and as far as the eye can see (and further) lay the very flat farms of wheat, peas and canola.  A highlight of any trips is meeting the locals and it was a great night spent with some great hosts who treated us like family.  Our only regret was that we could not stick around for longer for the beautiful home cooked roast and deserts.
KM travelled = 482 km.
Spending = $2 (shower for Adela), $32 (petrol) = $34 total.
Day 4 – 07/09/2010 – Another hearty breakfast and another goodbye seemed to be the theme of our trip as we left Cabri to make up some time across the Saskatchewan and Manitoba provinces.  I was sure glad that we ended up choosing a comfortable car to do this trip because today was the first of a few long 10 hour days of driving over the next few weeks.  Not all that exciting and were lucky that Adela stumbled upon a cute camp ground on the edge of a lake at Delta Beach.  With no open reception we just had to leave $5 under the mat of the shed on site when we left the next morning and hope they got it.
KM travelled = 810 km.
Spending = $12 (present for Tanner's family), $51 (petrol), $15 (food), $5 (camping) = $83 total.
Day 5 – 08/09/2010 – ADELA'S BIRTHDAY!!!  And it was scorching hot.  Unfortunately for Adela we were still making up time so we spent another fun day driving from9.40am to9.30pm with stops for food, gas (twice) and photos as we drove into a new time zone in Ontario.  Some neat lakes, including Falcon Lake for lunch, along the route before we checked into Kakabeka Falls camp ground which again had no one on site apart from us (stoked – freebie).
KM travelled = 821 km.
Spending = $60 (petrol), $8 (food), $40 (petrol again) = $108 total.
Day 6 – 09/09/2010 – Since we had arrived in the pitch black we could only hear the waterfall not see it until this morning.  And what a great sight to wake up to.  The falls dropped away 40m into a deep ravine winding its way below us.  Very cool.  Breakfast was enjoyed at the Terry Fox Memorial lookout, who in 1980, with cancer and one leg amputated attempted to run across Canada to raise money and awareness for Cancer research.  Unfortunately he had to withdraw once the cancer became to great for him to overcome but his foundation is now holds the largest one-day fundraiser each year.  He put our efforts in a car to shame.
Although the Trans-Canadian highway can be boring, this section was dotted with beautiful lakes around every bend with holiday cottages built on rocky islands in the middle only accessible by row boats.  We kept wishing we had more time to explore.  Lake Superior on the other hand is a totally different scale with no shoreline visible on the other side in the far distance.  A great drive along it with hundreds of bays and inlets.  Adela's favourite was Katherine Cove with a beautiful stretch of sand and views out to all the little islands dotted along the shoreline.  I still wish I had a swim even though it was freezing.  My favourite was seeing the Ojibwe rock paintings inAgawaBay.  Of course, being in North America and not New Zealand there were signs everywhere advising it was very dangerous and slippery and caution should be taken with non-slip shoes… so we headed down in our jandals.  An American couple couldn't believe it and were telling us to watch out the entire time.  Finally stopped for the night at Pancake Bay Provincial Park and managed to get out on our bikes for a couple of hours to stretch the legs.
KM travelled = 682 km.
Spending = $63 (petrol), $16 (food), $37 (campground) = $116 total.
Day 7 – 10/09/2010 – An unusually leisurely morning for us with driving start of 10am.  This meant we had time to explore Pancake Bay some more and stroll along the beach just enjoying the sunshine and warm weather.  Unfortunately the tranquility was interrupted by the fact we had to head to Toronto, which was still 8 hours drive away and had nowhere lined up to sleep.  We did find one good stop along the way (see picture below).  However, one of the great things about large corporations is that they can basically do whatever they like and Walmart was no exception.  Throughout North America they actually allow you to park your campervan (or in our case, tight squeeze for two) in their car parks overnight.  The only downside being that you don't have any toilets or facilities until they open again bright and early which Adela was not so keen on!  If you do use their car park, please return the favour by buying some food or items from their store so that fellow travellers can continue to use this service.
KM travelled = 747 km.
Spending = $55 (petrol), $6 (McFlurry's for a late birthday present for Adela), $30 (food) = $91 total
Week 1 Total KM Travelled = 4,284 km!  
Week 1 Total Weekly Spend = $671 (Yay below budget)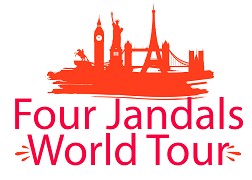 The Best Way to Stay in LoDo Denver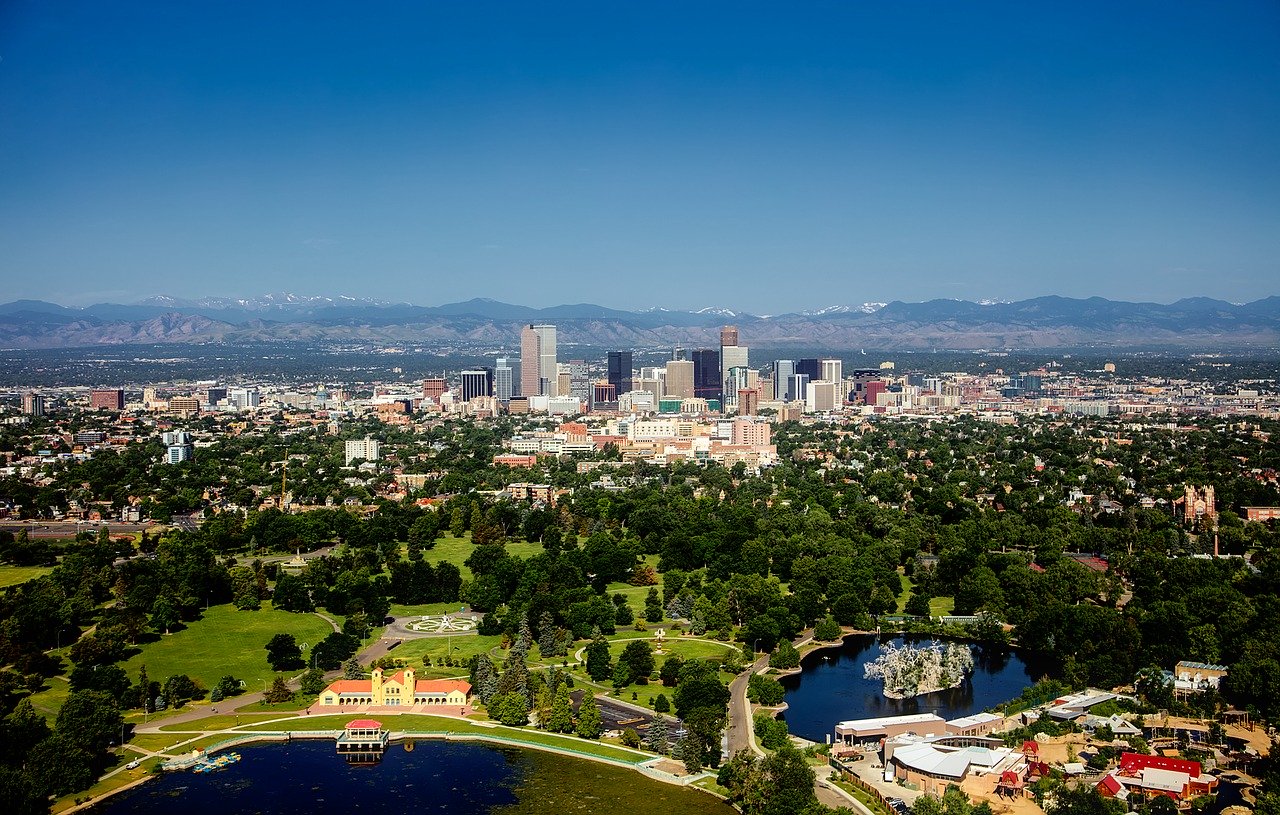 The Mile High City welcomes all comers with open arms. Denver is a unique city, not just because it is located exactly one mile above sea level. No, Denver is special because of the amount of fun it contains in one neighborhood. Meet Denver's Lower Downtown, colloquially referred to as LoDo.
LoDo is the most popular neighborhood in Denver, thanks to its incredible location. A stay in LoDo puts you within easy walking distance of Denver's Contemporary Museum of Art, the historic Larimer Square, and the always impressive Coors Field. We don't feel any pressure to sell you on this because LoDo Denver speaks for itself. However, we want to point you in the right direction when it comes to picking a place to stay in LoDo, as that is a much less discussed point. There are a nearly infinite number of areas for you to stay in, but today we're going to compare and contrast two of the most popular venues: hotels and vacation rentals. Let's begin, shall we?
Travel Apartments in Denver
Travel apartments are vacation rentals that don't have to be used by people on vacation. Travel apartments let people visiting a new city stay in their private residences. Rather than sharing space with in-laws or strangers, you can stay in travel apartments, which give you your freedom while in LoDo. Each travel apartment comes with a private washer and dryer and a fully functional kitchen. Let's examine some of the other benefits.
Pros
Privacy. As mentioned, your travel apartment will be yours and yours alone. There is no housekeeping to worry about, and no noisy neighbors; this is your home during your stay in LoDo.
Amenities. And even more amenities. In addition to your private kitchen and laundry room, you get a spacious, well-lit, upscale apartment to live in. Take your pick from any travel apartments in Denver linked above because each will have a sleek design and comfortable layout. There are more small amenities than we have room to enumerate, so we'll let you discover those for yourself.
Location. Every travel apartment is located in the ideal spot for vacationers in a new city. Pick any one of the LoDo travel apartments, and you'll be within walking distance of the best attractions, restaurants, and bars serving grapefruit and orangeade St. Germain cocktails in the Mile High City.
Now let's look at some of the disadvantages.
Cons
You'll need to book in advance. If just reading this article has convinced you to book a stay in Denver right now, it's possible there won't be a traveling apartment available for you. Make sure to reserve your spot in advance.
You'll have a specified leave date. Like the first issue, you can't just purchase another week's stay at the end of your trip because someone else may have reserved the space. Be sure to book yourself a long enough stay the first time!
You're unlikely to get that native influence. Privacy is great, but talking to Denver natives gives you a fresh perspective on the city. You'll need to make a point of going out and meeting some locals during your downtime!
Hotels In Denver
You know what a hotel is, right? Okay, cool. Here are the pros and cons of hotel living in LoDo Denver.
Pros
Availability. Hotels are everywhere, with a vast range of pricing options. No matter what corner of Denver you wanted to stay in, you could find a hotel there. Moreover, it's easy to find one that fits your budget with that many options.
Helpers. You have someone to clean your sheets and a concierge to answer questions any time of the night or day. If there's a place to stay where you can order food straight to your room besides hotels, we haven't found it.
Cons
Noise. Hotels are loud. Nothing to be done about it. When you've got people living above, below, and to the left and right, things are bound to get a little noisy. All you can do is hope that the kids don't start crying…
Unreliable advertising. Hotels all seem eager to advertise their tranquil oasis of a pool area. They are sorting out which pools will fry your hair with hyper-chlorination.
No privacy. Between housekeeping, your four sets of neighbors, and that one guy from the next room over drunkenly swiping his crucial card at your door, it can be hard to find space that's yours and yours alone.
So, what's the right way to stay in LoDo Denver? Hotel or travel apartment? Ultimately, the choice is yours and yours alone. Of course, if you hate being indoors, maybe glamping in Denver would be more your speed. No matter what you choose, you'll have the time of your life flying high in LoDo Denver.
The Best Dog-Friendly Attractions in Portland, Oregon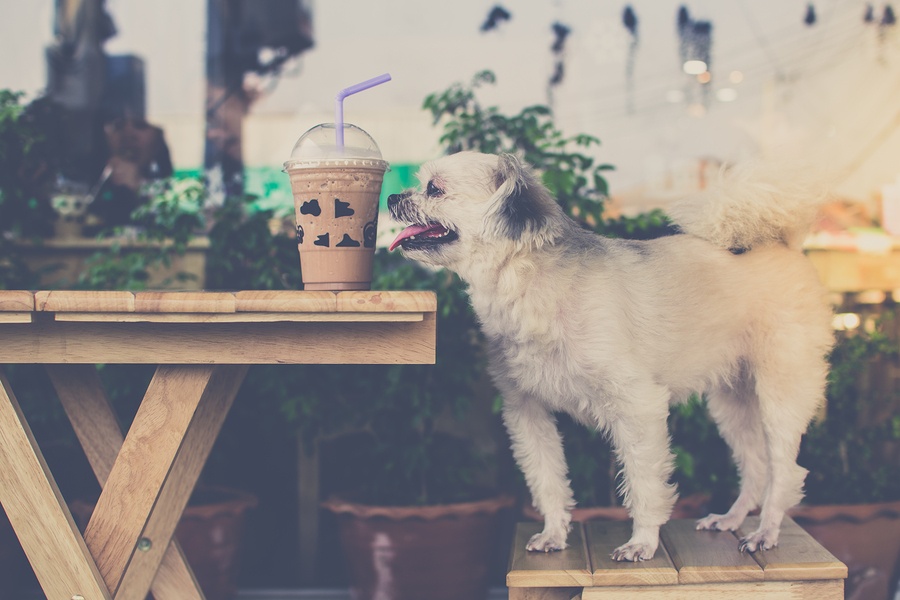 With a green focus and an animal-loving attitude, a superb collection of pet-friendly hotels, and many fantastic pooch-welcoming bars and restaurants, Portland is one of the most dog-friendly cities in the USA. Check out our top dog-friendly attractions…
1 Sellwood Riverfront Park
With a 1.5-acre off-leash area that extends to the river, this is a great place to bring your dog, especially if yours loves to run and play with other dogs. You'll need to put your dog back on the leash to use the connecting paths that take you through the forest, parks, and neighborhood areas, but there are plenty of places to enjoy sniffing around. Make sure you bring your poop bags and drinking water for your dog. The park provides picnic tables where you can rest after your walk.
2 Wildwood Trail, Forest Park
This wilderness area is situated at NW Germantown Road for serious hikers and canines of a high fitness level. Its 30-mile hike takes a couple of days to get around comfortably. It would help if you considered getting a map of Forest Park to find the best way to get around the trails, as some are more challenging than others. You'll need to keep your dog on a leash the whole time, and you'll have to bring your water and poop bags as these are not provided.
3 Portland Saturday Market
If you and your pup are the socializing kinds, then the open-air arts and crafts Saturday Market and Farmers Market at 2 SW Naito Parkway is the place to be. You'll have to keep your dog on the leash while browsing for delicious baked goods, meats, and cheeses, but dogs are made welcome with plenty of drinking water stations and lots of shady spots when the weather gets too hot.
4 Portland International Raceway Dog Park
If you're looking for somewhere you can let your canine stretch their legs, the fenced-off dog park has the best place to go. This is a very well maintained area where the grass is kept short and neat, and garbage is constantly cleared away, so take poop bags with you. Portland International Raceway is the home of drag racing, auto racing, motorcycle racing, and motocross, as well as Cruise-in specials, and all of these are held at various times throughout the year, so why not make a weekend of it and enjoy plenty of thrills, excitement, music, and great food and drink. Remember, though, that your pet must be adequately supervised, on a leash at all times, and must be cleaned up after. Some events do not allow pets, so check before you book.
5 Plum Hill Vineyards
How about this for something a little different? Plum Hill Vineyards, situated between Forest Grove and Gaston, this family-owned concern brews its wines, and not for nothing do they say it's 'your dog's favorite winery'! It has to be one of the very few places where you can enjoy the company of your canine friend and, at the same time sample, some of the delicious wines the Plum Hill Vineyard has to offer. This place is genuinely dog-friendly as well-behaved dogs (and their humans) are allowed into the tasting room and onto the outside patio area. A large fenced dog run right next to the Vineyard where you and your dog can play. Poop bags, water, and treats are thoughtfully provided for you.
6 International Rose Test Garden
If you love to walk around well-tended gardens full to the brim with the sweet aroma of more than 10,000 beautiful roses, other plants, and attractions, then this is well worth a visit. The International Rose Test Garden, the oldest public garden in the US, is pet-friendly and extremely easy to get around on paved paths. You can take one of the free public tours or stroll around at your own pace to enjoy the fountain, statue, and gardens. Why not bring a picnic lunch and sit a while to enjoy the superb view, provided it is a clear day, over the city and Mt Hood in the distance. The garden is open all year round, but you should visit in June to see the roses at their best. There is free admission and a gift shop on-site as well.
7 Sandy River Delta, Thousand Acres Park
Although known to locals as simply Thousand Acres, and located just off I-84, 20 minutes from downtown Portland, this is 1,400 acres of doggy paradise. Consisting of open fields, wetlands, hiking trails, two rivers (the Sandy River and Columbia River), and numerous blackberry bushes, you and your pup can enjoy as much off-leash fun as possible. If your dog loves to swim, run, or just take a stroll at your side, you should come here to appreciate all that the Thousand Acres has to offer. It isn't solely for dog walkers either – the Park is popular with birders, waterfowl hunters, horseback riders, and mountain bikers. There is one part of the park that you won't be allowed into; however, as one-third of it is an off-limits wildlife habitat, so be aware of this. The park is open all year round from dawn until dusk, and there is car parking on site. The US Forest Service is responsible for the upkeep and development of the Park and for maintaining the off-leash regulations for doggy visitors. These state that dogs should be kept on a leash in the parking lot and within 100 feet of the Confluence Trail.
8 Hotel Monaco
Canine and human visitors to Portland will need a dog-friendly place to stay, and the Hotel Monaco is one of the best. The hotel welcomes all dogs, whether large or small, pure-breed or mutt. On arrival, you and your pup are greeted by the hotel's canine, a Golden Retriever, to make you all feel at home. You can order a dog bed, food and water bowls, and mats if you don't want to take your own. The hotel's nightly wine reception welcomes guests and their pups, and you'll be glad to know there are many dog-friendly restaurants nearby.
5 Great Reasons To Visit Miss Liberty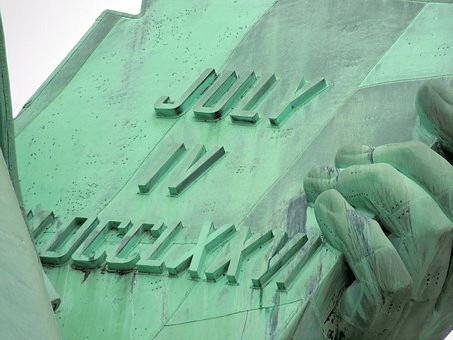 Visiting the Statue of Liberty is easily one of the most popular activities among the 60 million travelers who make their way to New York City annually. 4.5 million tourists per year make their way through Upper New York Harbor to this iconic, towering statue that stands on Liberty Island. That's more than most other tourist stops in NYC and the USA.
But why is seeing the Statue of Liberty up close and personal so popular?
Five reasons to visit the Statue of Liberty?
1. The Ferry Ride
When you go on the Liberty Cruise to Liberty Island, you will find that the incredible views you catch of the NYC skyline and the gentle breeze off the bay on the way over are an experience in their own right. Just hop on the ferry for free at Battery Park at the tail end of Manhattan, and you'll be over to Miss Liberty in a matter of minutes: but they are genuinely scenic minutes that you'll remember for years to come.
2. It's a Great Deal
Yes, you heard that right. You can take a ferry ride to the Statue of Liberty 100%. And you can often set up your tickets while you buy NYC bus tour tickets online. The bus can drop you off at Battery Park, and the boat can take it from there. You will have to pay a small fee to get inside the statue and a little more, plus a months-ahead reservation to get a view from the crown. That can all be done with foresight and a modest expense, but just going to see the statue is free (and the rest is a great deal.)
3. A History Lesson
Learning about the Statue of Liberty's history is worthwhile for history buffs and everyone else with an ounce of curiosity about the history and the significance of a 151-foot tall piece of copper standing on an equally tall pedestal. On Liberty Island, you can go on an audio or personally guided tour of all things related to the origin and history of this iconic symbol of New York City and American Liberty.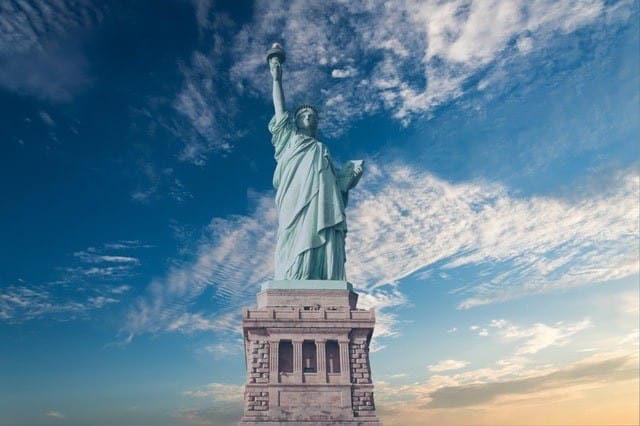 4. The Rest of the Island
Besides the statue herself, Liberty Island also offers a sculpture garden, the Statue of Liberty Museum Store, the Crown Cafe (not located in the crown), and an impressive view of old glory at Flagpole Plaza. The photo-ops abound, and there is enough to keep you occupied for hours on this island of freedom.
5. The Island Next Door
It's easy to get over from Liberty Island to Ellis Island, which is very close by. You ride there directly and on the same ferry, still for free. The immigration museum on Ellis Island tells how many decades of immigrants flooded into the US through the Ellis Island immigration station. Sometimes that history is a cause for pride. Other times there was discrimination, but anyone interested in how we became this "melting pot" should take the time to visit Ellis, along with Miss Liberty.

We have been wearing out our jandals (Kiwi for flip-flops) on our travel adventures around the world since 2009. We think our blog is thought provoking and a little witty. But we have been proven wrong before. Find out more about us here...
What Are You Looking For?