50 lessons learnt from travelling the world
Check out all our 50 lessons learnt from travelling after more than 3 years of adventures around the world.

After more than 3 years on the road we have had more "that was the best day of my life" days than we can count. And more "I am NEVER going to do that ever again" days than we care to remember.
Over 30 countries through more than 5 continents has tested us to our absolute limits. Physically and emotionally. Individually and as a travelling couple.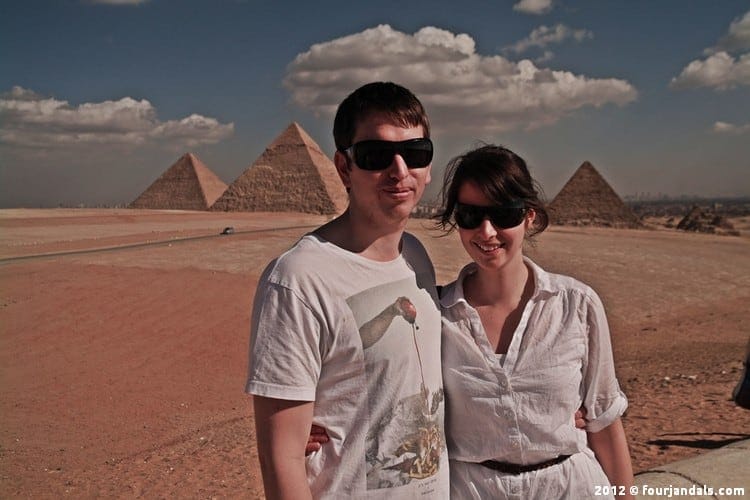 After so long on the road, we have learnt a thing or two about travelling and about ourselves. These are our 50 lessons learnt from travelling the world. And while they may not relate to everyone, you may just learn something to help you on your next adventure.
50 lessons learnt from travelling the world
Jandals are the only travel necessity you need.
Lack of food while travelling makes for a very angry Cole.
Lack of sleep while travelling make for a very angry Adela.
War and politics may divide countries and people. Yet somehow travelling makes these problems disappear.
Travelling as a couple has made our relationship stronger.
It is okay to say no to things that you don't want to do.
Jasper National Park is nearly more beautiful than New Zealand.

Anyone can do adventurous travel activities. You just need the willpower.
Travel should be done as slowly as possible. Where feasible.
As we get older, we appreciate a little more luxury.
Adela definitely doesn't like caving.

Flights at the crack of dawn are always the cheapest. Because they suck.
Overland travel is so much easier than flying.
You should NEVER kiss a snake in Marrakech.

And travelling sick sucks. You need to stay healthy at all costs.
Airport currency exchange counters give you terrible rates.
Australians are everywhere. And contrary to popular belief, New Zealand is NOT a part of Australia.
Hindsight when travelling is a wonderful idea.
Sunrises are worth waking up early for. Always.

You should travel for a reason. Not just so say that you can say that you have travelled to the next "popular" destination.
You should change your plans just so you can eat a local food delicacy.
Working overseas while you are travelling allows you to travel longer.
It is okay to request timeouts while travelling as a couple. Timeouts even work when stuck beside each other in a car driving across Canada and USA.
Las Vegas really is an adults version of Disneyland.
Get naked if the locals are naked so that you fit in with them.
Skype is the worlds best invention for keeping in touch with family and friends.
McDonald's are everywhere. But we will only enter one to use their bathroom.
Peeing in squat toilets is really hard. Prepare to get your feet wet the first few times.
Street food is tastier and so much cheaper compared to touristy restaurants.

Learning a tiny bit of the local language can get you so much respect in a new culture.
It is not okay to stereotype people based on their race, religion, accent or the way they dress, before you get to know them. No matter how many times the stereotype turns out to be right.
Cute Highland Cows will make the toughest or grumpiest person in the world smile.

International media are often wrong. Most places they deem "unsafe" are, in fact, very safe.
Amsterdam is a crazy place. But there is more to it than smoking weed and visiting peep shows.
If travelling as a couple, make time for "date nights".
You need to have travel insurance. Especially if you are Adela.

Exercise and routine can be important while travelling.
So is sitting back on a beach and relaxing for the day.
Travelling should make you open your eyes to change.
When you are not looking for a toilet, they are everywhere. When you are busting, you will never find one.
And paying for toilets will never become less annoying.
No matter how much you have learnt about the Pyramids in Egypt, they will blow your mind in person.
The more you travel, the more places and adventures we continue to add to our dream list.
You should tear up your bucket list. Instead, live in the here and now.
The Roman Colosseum is probably the coolest structure in the world.

Couples should have to travel together before they get married.
 We prefer exploring adventures by ourselves, rather than on group tours.
Jumping photos make pictures so much cooler.

Nowhere is quite like home. But that is why you should travel the world.
If something is holding you back from seeing the world. Quit doing that thing. Nothing should stop you from travelling.
Check out all these other awesome travel tips from us.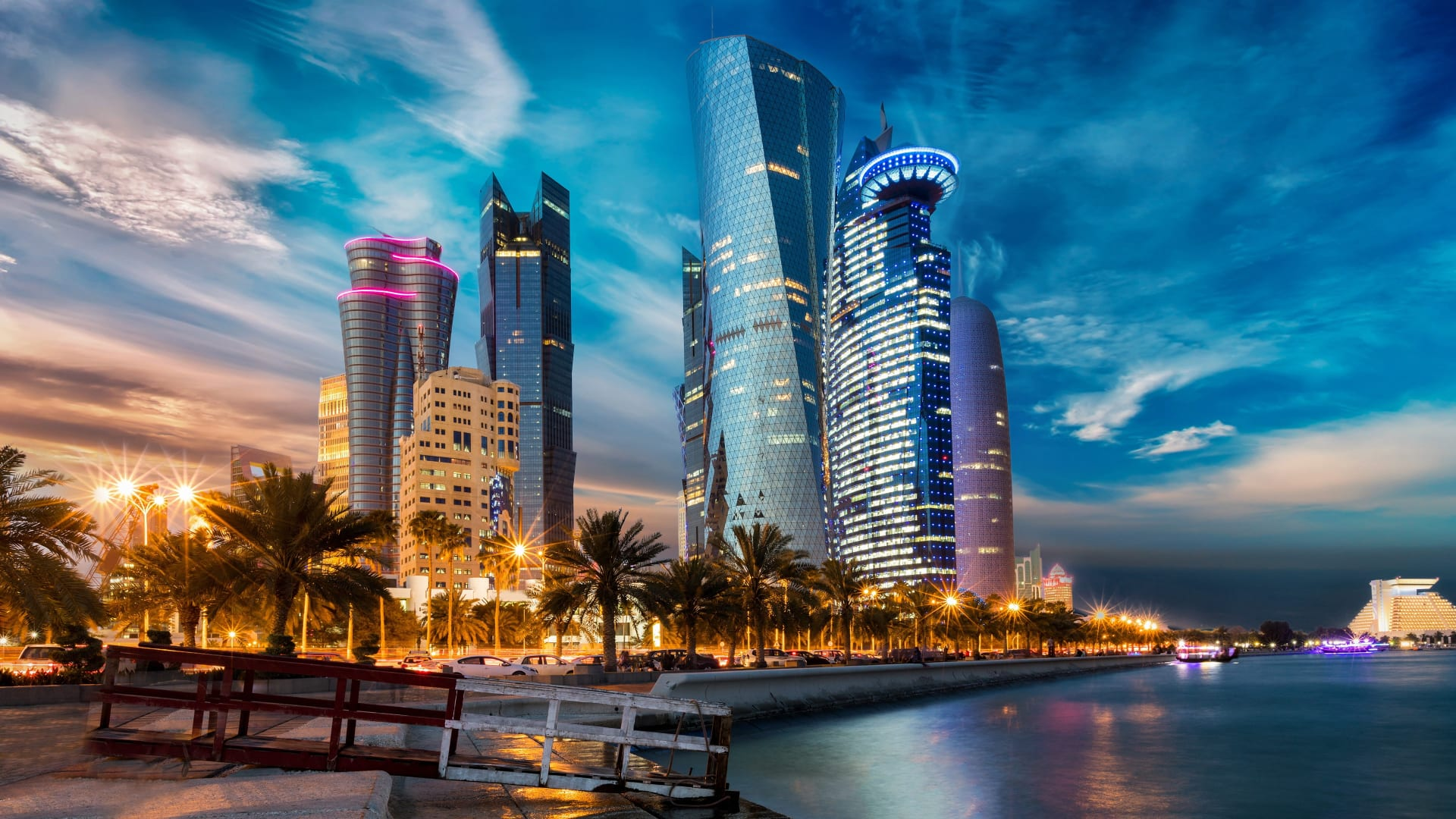 While although international travel is not on the agenda in this current climate, one would hope that the world will return to a sense of normal by 2022 and if it does, it means football's biggest party will be sending out its invites.
A party that will be hosted in the Middle Eastern nation of Qatar and although FIFA's decision may have initially raised some eyebrows, there's no doubt that plans for such large festivities are being anticipated all over the globe.
It is the first time that the crown jewel of world football has been staged in the Middle East and although that adds an element of pressure to the Qatari organisers, they are ready to put on one gargantuan show.
Breathtaking sculptures can be found all over Qatar 😍
From the airport, to the cities and even the desert!

How many works of art will you discover?

📸 via: @roadto2022en 💯#Qatar #Qatar2022 #QatarWorldCup #FIFA #Football #SeeYouIn2022 #QatarDay pic.twitter.com/cR2CE3lIqb

— Qatar Day- Pulse of Nation (@qatarday) September 17, 2020
Of course, the show needs its headline names and with 32 teams earning qualification for the tournament over the next couple of years, the likes of Kylian Mbappe, Neymar and Lionel Messi will be ready to display their talents on the biggest stage of all.
Even though we are still two years removed from the first game of the tournament, the bookmakers are still taking bets on the eventual winner and at present, France and Brazil are topping the odds to get another cup at Qatar 2022.
France will certainly be considered as favourites and after success in Russia back in 2018, Paris Saint-Germain's Mbappe will be ready to lead his side to back to back trophies and a third overall title for the country after previous jubilation in 1998.
With that said, a lot can change between now and November 2022, as form and fitness will dictate who will be able to mount a serious challenge and who will end up being left behind as nothing more than an also-ran.
When it comes to who wins the competition, that is not something we will know for quite a while and although the start of proceedings seem still a long way away, that should not stop you from making your own travel plans.
Even though Qatar has a relatively small landmass when compared to previous host nations, it is still ready to open its arms to football fans in all corners of planet Earth and with 80 countries enjoying the ability to travel visa-free, that will be one less headache for you to worry about.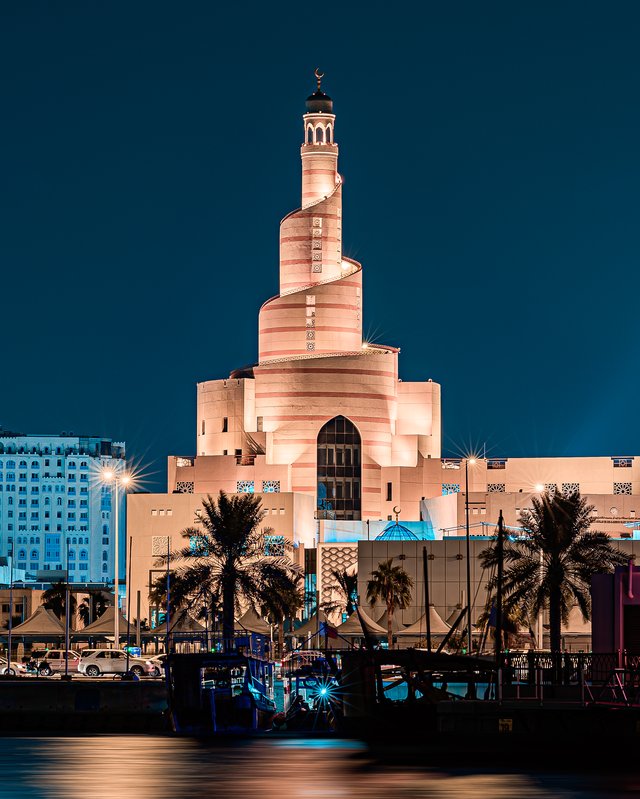 While when it comes to headaches, alcohol is still something of a sensitive issue within Qatar and although it is largely forbidden in day to day life, there will be the usual fan parks in place, in order for you to enjoy a beer or two.
In addition to that and if you are not in the vicinity of a fan park, you will be able to celebrate or commiserate with a beer in any of the licensed hotels or restaurants, but do check if such venues are in possession of the necessary license before booking.
Much has been made of the weather and with that in mind, you may want to swap the alcohol for water and keep the hydration levels at their maximum, especially when you consider the expected temperatures of 24 degrees Celsius.
The weather may be conducive to wearing less clothes than back home, but if making the trip to Qatar do please consider the local customs when it comes to clothing and for men, a pair of knee length shorts should be sufficient to keep the heat at bay and keep you comfortable.
By comparison and for the female of the species, a little more caution may be required and therefore the advice is, to dress modestly in public – a remit which advises against showing your shoulders or wearing a short skirt.
Before the tournament begins, nine stadiums will be newly created and three will be renovated, which means the seven host cities of Al-Daayen, Al-Khor, Al-Rayyan, Al-Shamal, Al-Wakrah, Doha and Umm Slal will be ready to host the 64 scheduled fixtures.
With this advice, all you need to do is book your flights and with the likes of British Airways, Qatar Airways, Iberia, Sri Lankan Airlines, Turkish Airlines, Japan Airlines, Air India, Jet Airways operating in the area, there is nothing from stopping you joining the party in 2022.
Consider alternative airlines when booking your next trip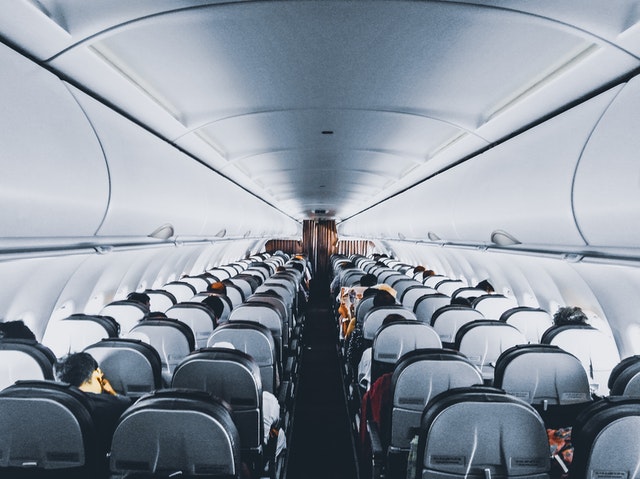 Whether you are a devoted Muslim wanting to finally make your Hajj, or just a tourist to Arabia and the Middle East who wants to get around cheaply, it's important to not waste money needlessly on airlines.
Thankfully, competition has been heating up in the region for some years now. Lower cost airlines have been springing up all over the region over the past several years, and this benefits us, the consumers, immensely.
Choosing the Right Service
Finding the right airline to choose can be confusing. Now, more than ever, people need a way to source all of the airlines to find the best way to travel. Many with low budgets have found great ways to save. Spicejet tickets allow you to book the best flights with the best airlines.
The power of secondary airports
Flyadeal, the people behind the portal in the above section, aren't just a portal, they are an airline. The great thing about this airline is that they have a hub in a secondary city (Jeddah).
This is one of the secrets to saving money, if you can avoid the major airports, you usually avoid a lot of taxes and extra charges that wind up getting built into your tickets.
Secondary airports are often very close to major airports, sometimes surprisingly so. Finishing the last couple of hours of your trip by land can lead to major savings at the end of the day because of this.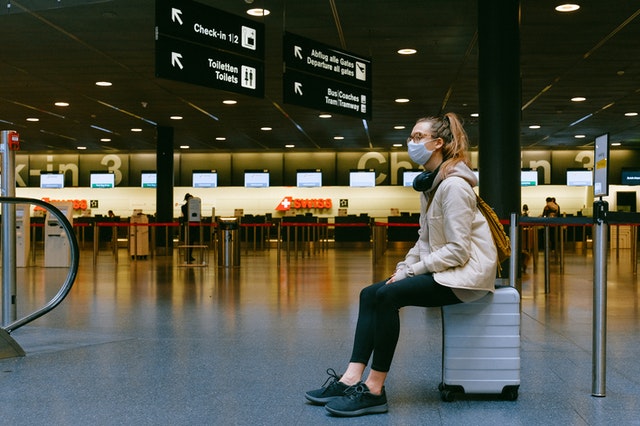 Airlines are desperate right now
It's no secret to anybody that 2020 has been a real rough year for airlines. Many of them seem to be even raising their prices, but ultimately, it's the consumer who determines the price of something, not the provider.  Don't panic if you start seeing high prices everywhere. Keep looking for alternatives and waiting. Outside of the immediate short term, the trend is going to be for the cost of travel to fall sharply, and this applies all over the world.
Established airlines may take more time than the newer more competitive airlines to get on board with pricing that's going to be acceptable to consumers. That's exactly why you need to use a good portal as a starting point, one that works with an increasingly large network of low-cost airlines.
Being adventurous will pay off in more ways than one. Cheap air tickets should be a more normal occurence in the future due to a slight decrease in demand. However, over time this will all even out but for now you can enjoy your economical tickets.
And to top it off, you will have the run of places that are normally jam-packed with tourists and visitors. It will definitely pay off in spades to do some due diligence now and be on top of things. And that definitely starts with getting your alternative airline game on.
A Saudi low-cost airline English speakers may not be aware of