Facing my Fears: Afraid to Travel
Have you ever been travelling and when it has come time to move on you can't or don't want to? I am facing my fears on that at the moment.
We are strong believers that slow travel is the best way to see the world. We don't like rushing through every city and country gathering stamps in our passport.
That's why we choose to work abroad while on our adventures. It allows us to travel for longer. It is why we lived in Jasper National Park for a year before choosing our European base in Edinburgh.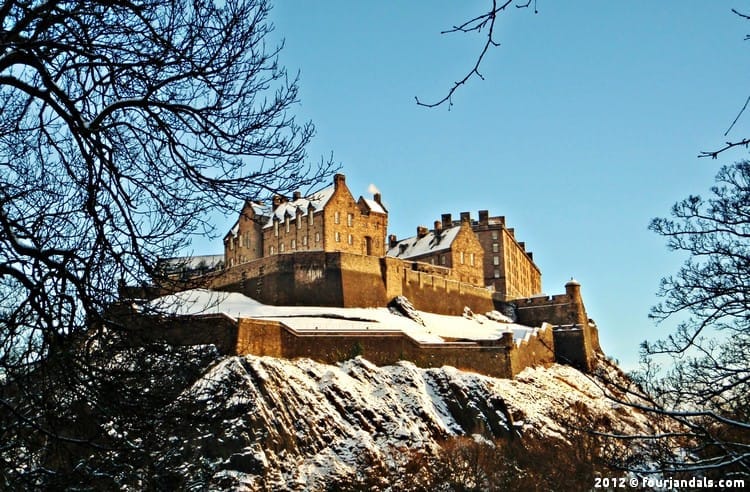 Our original idea was to stay a few months in different places to experience a part of the globe before skipping off to the next destination.
That was two years ago.
Before I knew it our temporary destination has become our home away from home.  The driver on my bus to work knows my name. I recognize people in my local supermarket.
And now that we are facing the possibility of leaving I find myself scared. I am too attached to leave, but don't really want to stay.
I am afraid to travel.
How did this happen to us? When did we forget our travel purpose of being temporary residents in a city?
In hindsight I made a few mistakes.
I found a really good group of friends. I am in a job I really enjoy and could easily see myself here in five years time. I have even scoped out a local coffee shop with a gorgeous chocolate cake on the menu.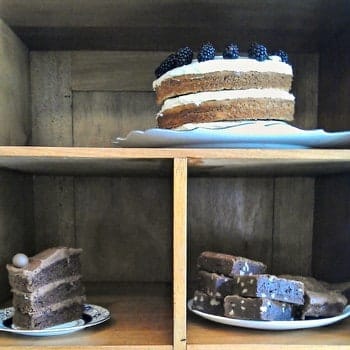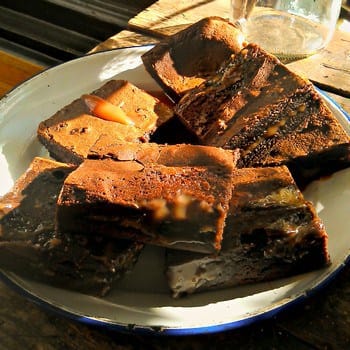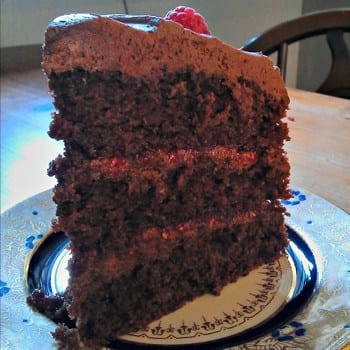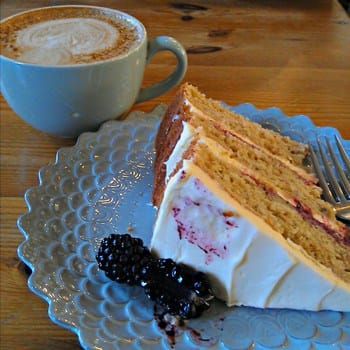 In essence I have made myself a life here. And now I feel like I am going to be leaving home for the second time.
But as I sit here writing this post, I can see our motivation in the background. A giant map of the world. And I am reminded that Edinburgh is a very small part of that world. There are so many places I still want to see.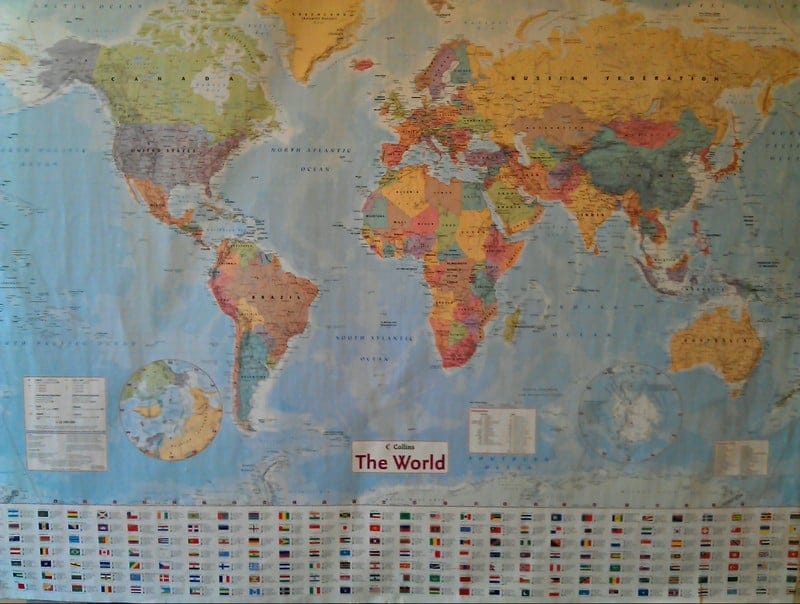 And moving isn't all that bad.
Moving to a new place is exciting. Exploring new neighborhoods, eating at new restaurants and finding secret views for the first time.
It can be so easy to lose sight of your travel goals. That is why travelling as a couple is so great. We can remind each other of our purpose.
Cole is great at cheering me up when I start to get sad about leaving. But all it takes is a small reference to a city on my bucket list dream list and I am dreaming of the future in a new destination…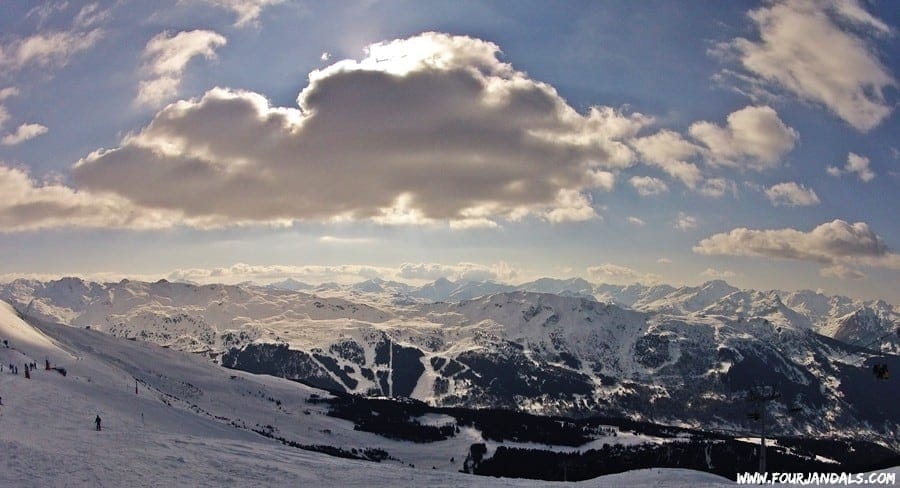 This might become our next temporary home.
So as I finish this article I am happier than when I started writing. I cannot call myself a traveller if I am not facing my fears and I am reminded that the world really is our oyster. We have so many great adventures ahead of us to experience.
While it will be hard, it will be worth it.
All we have to do is take the leap.
This is a post from a series called Facing my Fears. It helps us to step outside our comfort zone, in comfort. Check out the rest of the series here.
Tell us about how you Face your Fears when moving to a new destination in the comments.
Musical Adventures in Rome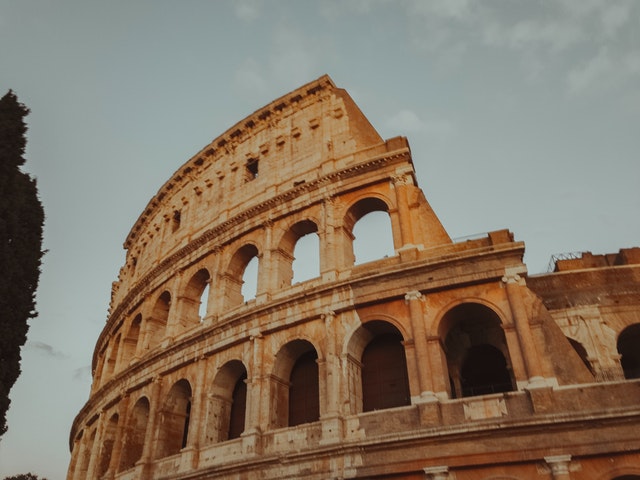 If you like to travel and are a bit of a music fan, head to Rome. This beautiful city caters for all kinds of musical tastes.
You can find concerts in Rome, any day of the week. Most of them take place in the evening, which is perfect for tourists. It means that you can enjoy sightseeing during the day and fill your evening with a musical experience. Here are a few suggestions of where you might like to go and what you could be listening to.
Enjoy the opera
Rome is a great place to attend an opera. You can do everything from visit one of the city's opera houses to enjoying an intimate performance in one of Rome's many churches. As you would imagine, the standard of opera is very high. So, whichever option you choose, you are bound to enjoy yourself.
A dinner concert
Italian food is world-renowned and with good reason. It is always tasty and there are usually several courses. So, during your stay in Rome, you really should eat out as much as you can.
For a special treat book yourself a dinner concert. If you love opera or classical music, you are sure to enjoy the experience. There are several available. Just go online and pick the one that appeals to you the most.
Visit one of Rome's jazz clubs
It pretty much does not matter where you travel in the world the chances are you will find a jazz club. Rome is no exception.  Use this guide to find performances of the style of jazz you like the most.
Go clubbing
If dance music is what you are after, again, there are plenty of venues offering DJs and live performances. Start by heading to Il Circolo degli Illuminati. There are three club rooms and a nice garden. This club offers an eclectic mix of musical genres. The 3 rooms offer House, Techno, Hip-Hop and chill out music.
It is also well worth visiting Shari Vari Playhouse. As well as music they offer the chance to enjoy a meal as well as a wide range of music. Genres include R&B and Hip Hop. This is the place to go if you like to dress up.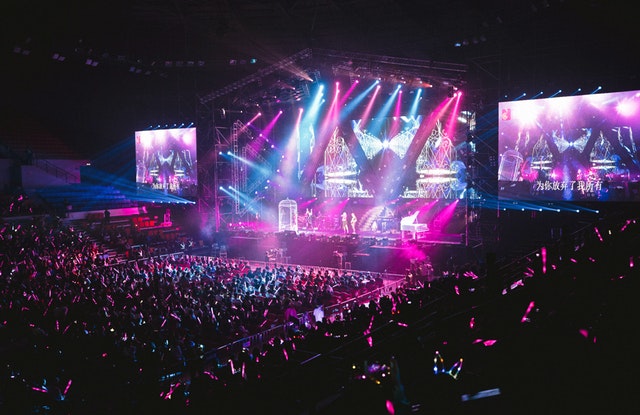 Live music jamming
It is always good to broaden your musical horizons and seek out emerging trends. If that appeals, head to Live Alcazar. There you can enjoy listening to up and coming singers and DJs. Later the dance floor opens up and the atmosphere changes. Effectively you get to enjoy two nights out in one, when you visit this venue.
Take in a music festival
The citizens of Rome love festivals and fiestas. They host them virtually year-round. Everything from Shakespeare to rock music is available. The Village Celimontana festival is an interesting one. It takes place in early September and despite only being 4 years old at the time of my writing this article is already crazy popular. It offers around 100 concerts that feature, jazz, swing, unplugged, rock and roll, tango performances, classical and all kinds of modern genres as well. You would be hard-pressed not to find something that you like.
Hopefully, the above ideas have provided you with some inspiration. Regardless of what musical events you choose to attend, be sure to book in advance. Rome is a busy city, so tickets do tend to sell out fast.
Hiking up and around the Caldera of Santorini