Travellers Guide to an All You Can Eat Buffet
Food is a big part of travelling and an all you can eat buffet can be your best friend, or worst nightmare. Use our travel tips on your next adventure.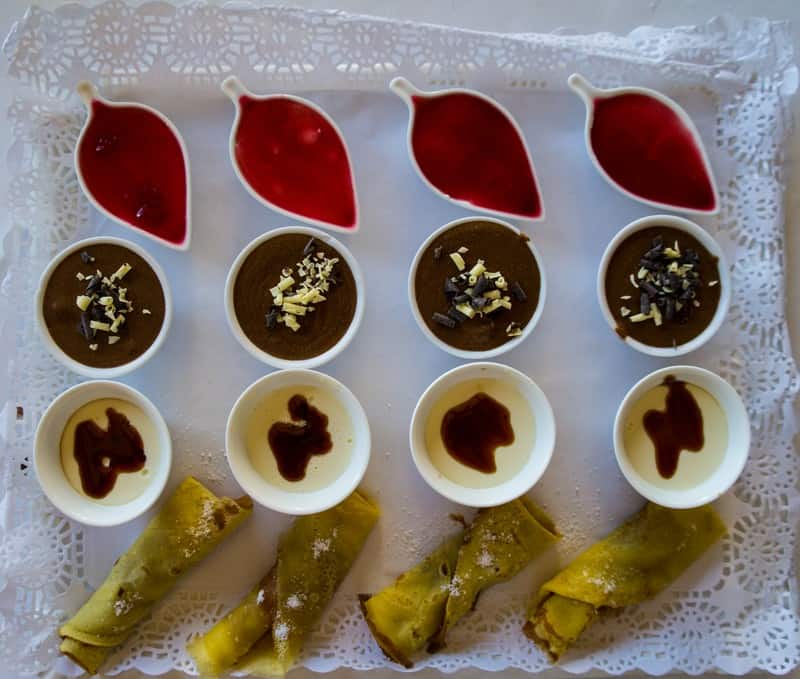 As we grow up our parents often tell us that breakfast is the most important meal of the day. I always thought it was because they want you to eat healthy and get all the recommended vitamins, nutrients and minerals to last all day at school.
How wrong I was. 
See I think the truth is that they were just secretly preparing us for when we started travelling. They knew that an all you can eat buffet at breakfast is the travellers best investment after visiting local markets.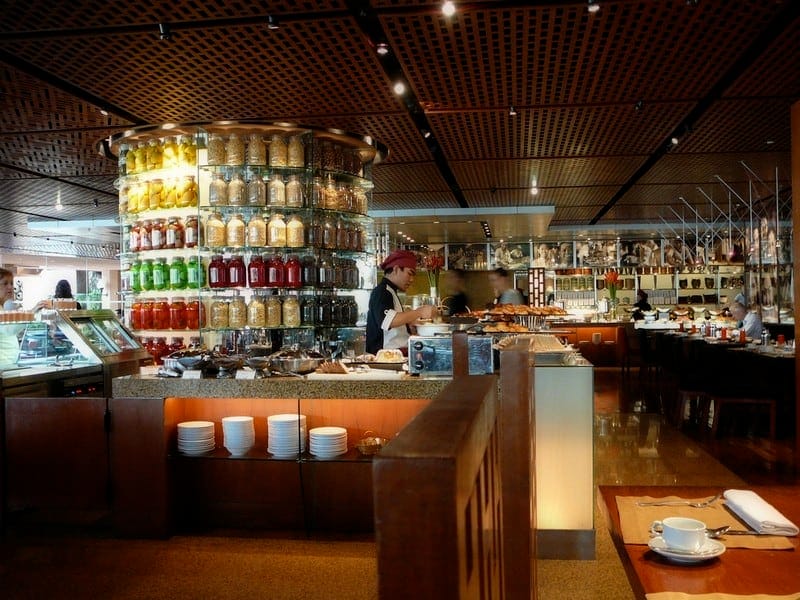 Travellers Guide to an All you can Eat Buffet
I love a good buffet when we are travelling. Sure there is a time and place for them because you may not get the local delicacies in a European style buffet. But usually when you are traveling to different countries they do vary so much from place to place.
Plus, if you are on a budget then a good breakfast buffet can set you up for the rest of the day.
My all time top 3 all you can eat buffets in no particular order are; a breakfast buffet in Olso, a dinner buffet at the Bellagio in Las Vegas and a breakfast buffet in Phuket.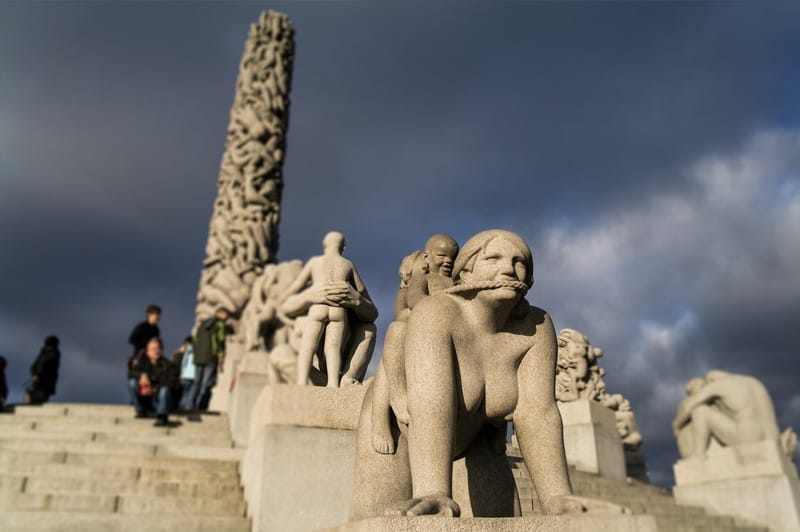 Oslo; Home to a good breakfast buffet and crazy statues
Maybe it's the value for money, or maybe its just the fact you can stuff yourself with a huge variety of tasty food until you are at bursting point that makes a buffet appealing to me.
But over time I have realized there is a certain way to attack a buffet to get the best out of it.
When I went to my first all you can eat buffet I remember grabbing the first thing I saw, and filling up before I could even make it to the hot section.
Amateur hour.
Since then I have refined my skills and now like to think of myself as a buffet professional. And if you follow my expert travel tips below, I promise that the next time you meet an all you can eat buffet, you will leave satisfied and ready to get on with your next adventure.
The walk through
DO NOT start piling your plate sky high at the nearest buffet table.
After finding a seat, stand up and take a couple of minutes to scope out the lay of the land. Find out exactly what is being served. There is nothing worse than hitting bursting point and discovering a whole new section you never knew existed.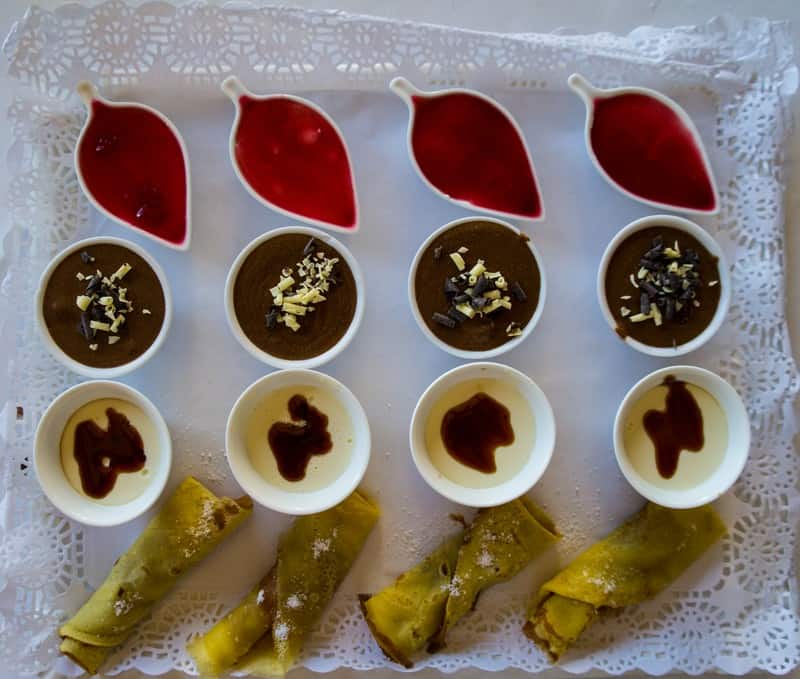 You don't want to miss out on the desserts section
Get a table
It sounds obvious, but make sure you get a table BEFORE you get your food.
While we were at a breakfast buffet in Oslo we were amazed at the number of people who would get their plate of food before finding a table. They had to wander around aimlessly trying to find a seat while their food was getting cold! Rookie mistake.
Limit the carbs
I know breads, chips and pasta can look tasty. They are hard to resist and bread has been known to be my downfall at an all you can eat buffet because I love trying out all the different types.
But carbs will fill you up more than anything else in the buffet. It is why why they sneakily put them near the entrance! Avoid them and save room for the other tasty treats on offer.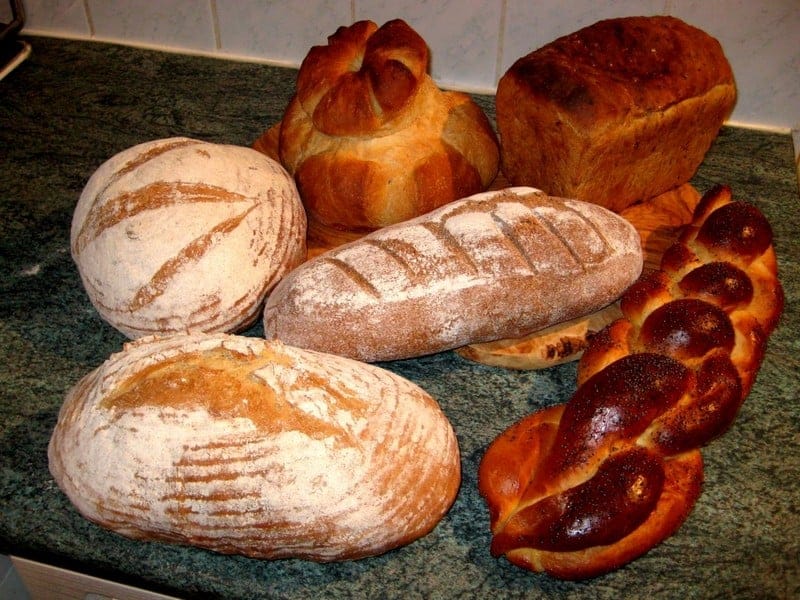 Don't fill up on just bread (Photo).
Limit your fluids
Freshly squeezed orange juice, fizzy drinks and ice cold will tempt you to the dark side. But stay away from the fluids as they to will fill you up.
I'm not saying dehydrate yourself, but just try and limit yourself to one glass while you are there.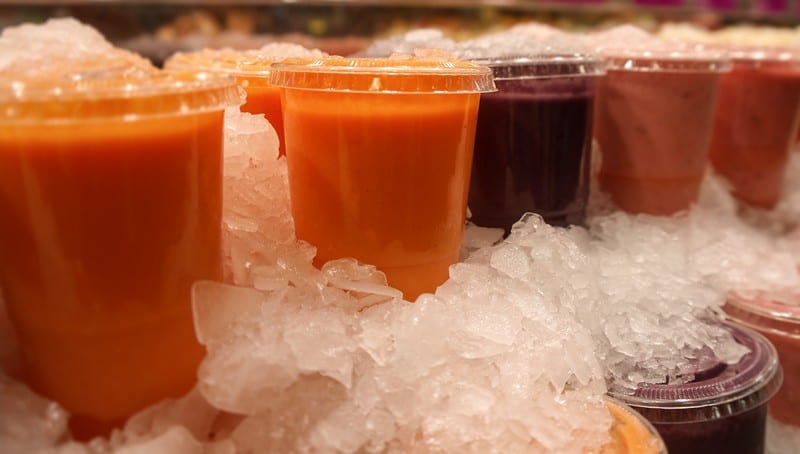 Don't fill up on freshly squeezed juice
The Sampler
This could be one of the most important rules of all and I promise it is the hardest to master!
Only take a spoonful size portion of everything you like the look of. NO BIGGER! This will allow you to try as many things as possible. And if you don't like something you won't be wasting a bucket load of food. There is nothing we hate more than saying food go to waste!
Plus if you really love something you can go back and get another spoonful, or two.
Stagger your trips
This is one of my favorite things to do at a buffet.
If you are travelling as a couple, or in a group of friends then don't all go up at the same time. Instead try to stagger your trips. This way you can listen to your friends recommendations of what options are the tastiest. You can also act as each others eyes and ears, so when a fresh dish comes out you will be the first to know and ready to pounce.
You only have 20 minutes
We watch a lot of Man vs. Food, and Adam (the host) always explains that it generally takes your brain 20 minutes to register that you are full.
So while you will regret it about 30 minutes after you start an all you can eat buffet, I figure you have 20 minutes to fit as much in as you can before your brain catches up.
Going back for one more plate is usually a bad idea
Need I say more? If you are full, don't push it! The shame in wandering around sightseeing with the top two buttons undone on your jeans is sometimes too much.
Tell us your favourite All you can eat Buffet in the comments!
3 Dishes You Have To Try in Florence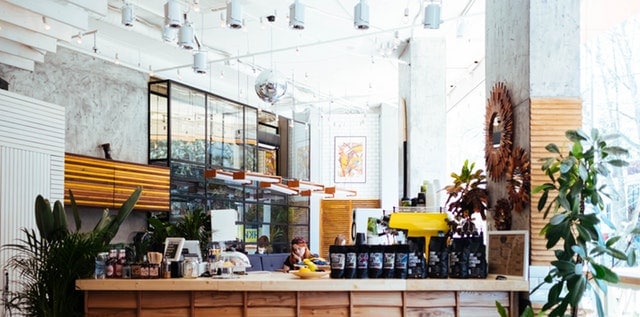 One of the best things about exploring a new city for the first time is trying the selection of local and traditional foods on offer. Brimming with incredible pasta dishes, cheeses and wines, Florence is definitely no exception to this rule. What's more, Florence's amazing collection of restaurants means you'll be spoilt for choice when it comes to dining out. While it can be difficult to pick out those worth of a visit, don't miss out on a meal at luxury restaurant Santa Elisabetta . With so many mouth-watering dishes to choose from it's a must for foodies enjoying Florentine cuisine. Remember to look out for these 3 must-try foods to tick off your list!
Raviolo
It's no surprise that pasta should top the list of tempting Florentine foods. First up on the menu is raviolo, round pasta which is commonly stuffed with a combination of ricotta cheese and any number of other delicious ingredients. There are tons of delectable variations to try throughout the city depending on where you've decided to dine. Alternatively, if you're looking for a dish that's meatier you could go for Parpardelle al Cinghiale. This traditional recipe features a rich ragu sauce made from boar.
Bistecca alla Fiorentina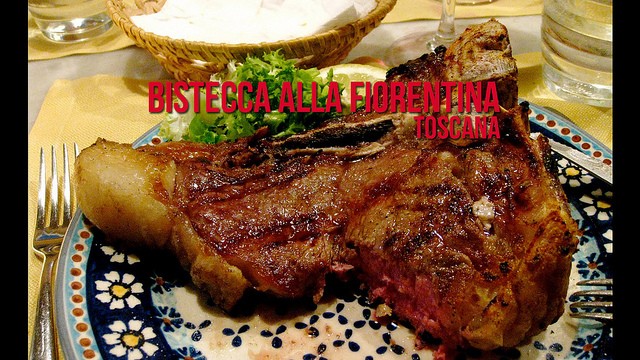 One of Florence's most famous dishes, the traditional Bistecca alla Fiorentina usually consists of a large, grilled t-bone steak. The meat is seasoned with salt and pepper and cooked over chestnuts to give it an aromatic, smokey flavour. The key to enjoying this dish is to find someone to share it with. The cuts are notoriously huge and often sold by the kilo so make sure you've got another keen meat-eater with you.
Lampredotto
It's definitely not a dish for picky eaters, but Lampredotto is without a doubt one of the most well renowned Florentine dishes and has retained its popularity since medieval times. Usually served on a sandwich, the dish is made up of thin slices of tripe which have been boiled in tasty broth and seasoned. The tripe is then served up on a plate, on fresh bread or on bagnato (bread which has been soaked in gravy). If you're not sure where to go for the best Lampredotto in town, try exploring some of street markets and food stalls around the city.
3 Top Fruits and Vegetables to Eat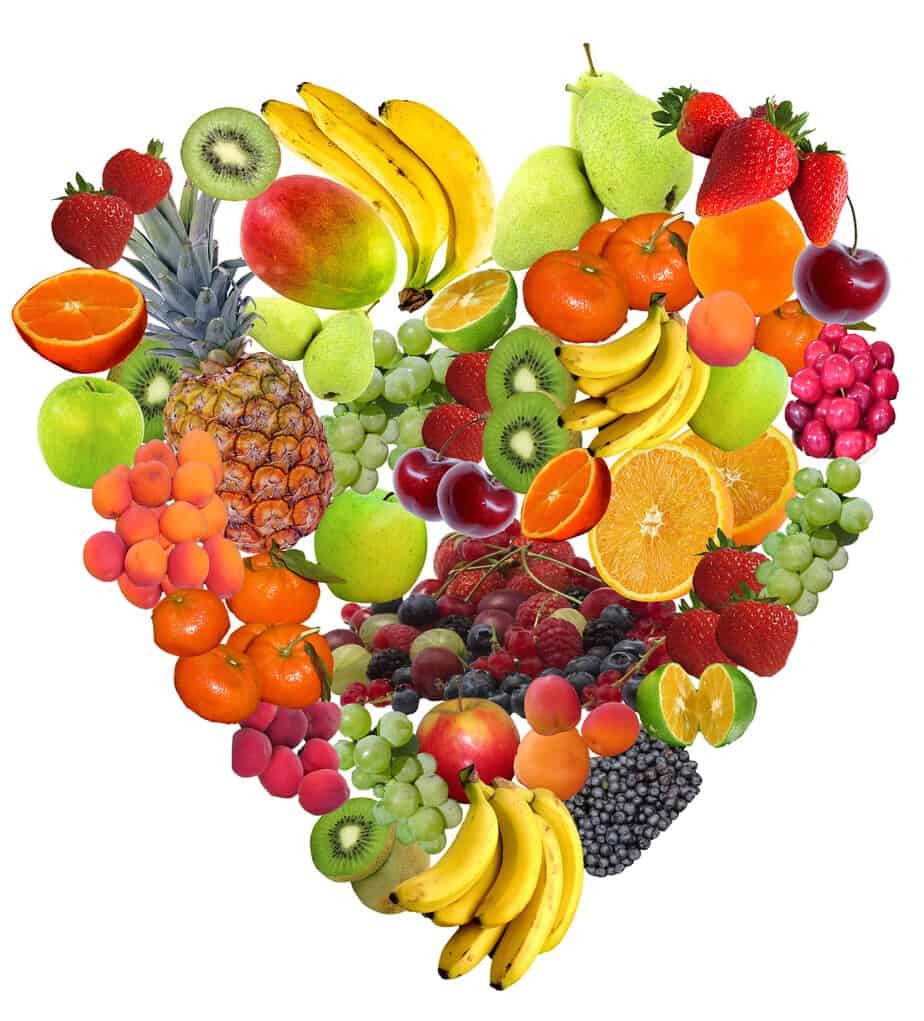 Eating more or eating less: What is better? We are bombarded by conflicting and confusing diet advice flashing in the media or extolled by healthcare experts and doctors. Who do we trust? What do we eat more or less of? Do we eat more fat or less? Should we eat 6 meals a day, a day or less? Should we fast for 16 hours each day or eat all day? The information is never ending. But what is true and you can never get too much of or too little of are fruits and vegetables. We have handpicked three top items for you to delight in.
Apples
An apple a day may help you from gaining weight. Containing only 52 calories, apples keep you feeling fuller for longer because they contain soluble fiber pectin and ursolic acid. Ursolic acid supplementation may increase muscle mass and prevent accumulation of body fat. Eat an apple raw or you can cut it up and have it with a bit of peanut butter as a quick and satisfying snack. You can also bake it in the oven for a lovely treat.
Mangos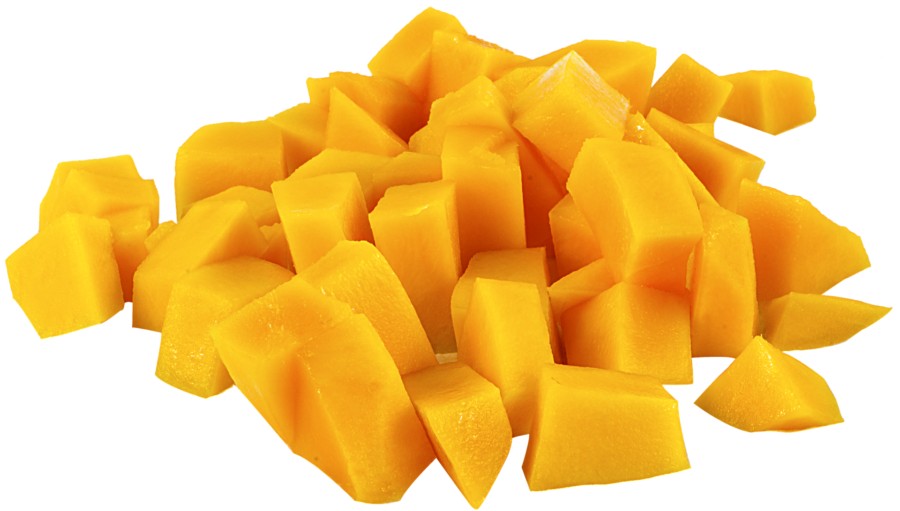 If you have a sweet tooth, then mangos are the way to go. Mangos are delicious and will not derail your diet. They will also improve your overall diet. Mangos are an excellent source of vitamins A, C and folate. A study found that the addition of freeze-dried mangos to a high-fat diet helped prevent body fat accumulation and lowered blood sugar and insulin levels. Mangos are great in fresh salsas or smoothies but you can also try them in your yogurt instead of added sugar. You can add them to your oatmeal or on toast for a filling and nutritious breakfast or incorporate them into a salad or quinoa for a light lunch or dinner.
Veggies
When it comes to weight loss you can't go wrong with non-starchy vegetables. Filling up on veggies is a good way to get more bang for your buck since they're low in calories. It doesn't matter how you eat them, raw or cooked, whole, in pieces or puréed you will get a lot of nutrition into your diet. You can add them to your meals and snacks to boost their nutritional content and promote weight loss. You can have veggies at every meal of the day. At breakfast, you can add them to eggs, at lunch you can include them in your sandwiches, as snacks you can enjoy them with nut butters or lemon juice, and at dinner you can add them to casseroles or incorporate them into a broth-based soup or pasta dishes. You can even sneak some in when baking bread or brownies, or preparing a smoothie.
Final Thought
It doesn't matter whether or not you eat more or eat less, whether you fast for 16 hours or you don't. What does matter is that you include plenty of fruits and vegetables in your diet, especially the top three we recommended.
We advise you seek out advice from Consumer Advisors for more informative articles and product reviews.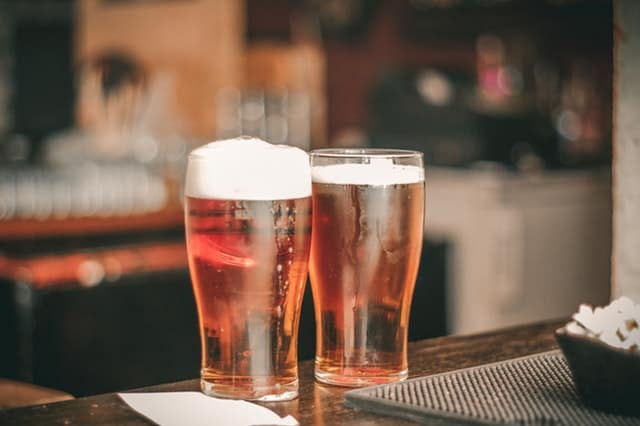 The days of beer being a generic, one-size-fits-all drink are long gone, and new, exciting styles are now produced all over the world, from fresh, clean lagers through to aromatic, hoppy IPAs and even dark, rich stouts made with roasted malt.
Holiday Hypermarket's Beers of the World map gives an at-a-glance view of the most common beers styles around the world, so if you need to know your Stella Artois from your Super Bock, get clicking. Cheers!
Meantime India Pale Ale (7.4 percent) – London
This is an excellent option for those who are into Indian cuisines. This particular brand of beer hit the scene 16 years ago and is still growing strong. Coming in a wide variety of tase this may very well be the beer for those who are looking to hit up an Indian restaurant.
Crew Republic Session IPA (3.2 percent) – Germany
Would there really be a list of amazing local beers and not include Germany somewhere on the list. Oktoberfest is perhaps one of the most famous beer festival (if not the best beer festival) around. The Crew Republic Session ranges in the amount of alcohol content.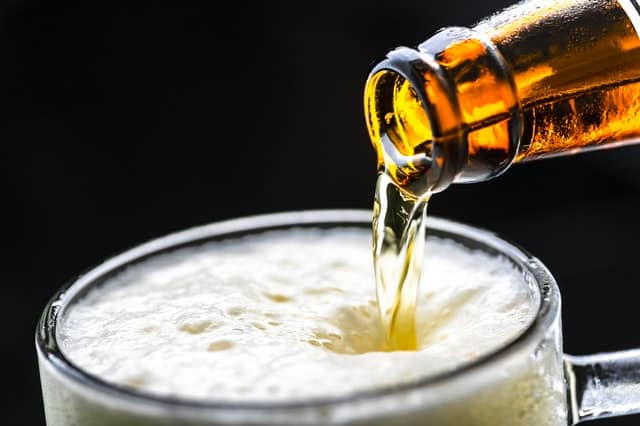 Galibier L'Alpine Blonde (4.8 percent) – France
Looking for a winter lager that will take away your worries and fears then the Galibier L'Alpine Blonde offers one of the best tasting beer experience in all of France. The beer itself is a pun on the location of where it was first created; the alps.
Once a place for individuals who loved cycling and skiing it is now a place for beer lovers as well.
Hitachino Nest Classic Ale (7.5 percent) – Japan
Another beer that goes great with spicy food. The Hitachino Nest Classic Ale is considered by many to be one of the tastiest ales that you can come across in Japan.
The List Goes On
The world is full of different types of beers. And this list alone does no justice to the many foreign brands of beers out there. However, if you are a lover of beer and are looking to give your palette a different taste, then we highly recommend that you try some of these before drawing in the sea of endless beers brands out there.
This list is only the ice tip of the iceberg of beer brands out there. And remember to drink just as much as you can.

We have been wearing out our jandals (Kiwi for flip-flops) on our travel adventures around the world since 2009. We think our blog is thought provoking and a little witty. But we have been proven wrong before. Find out more about us here...
What Are You Looking For?