A Guide to Visiting Jasper National Park
If you are going to visit, or work in Canada, then you have to consider Jasper National Park as your home away from home. Check our travel tips guide.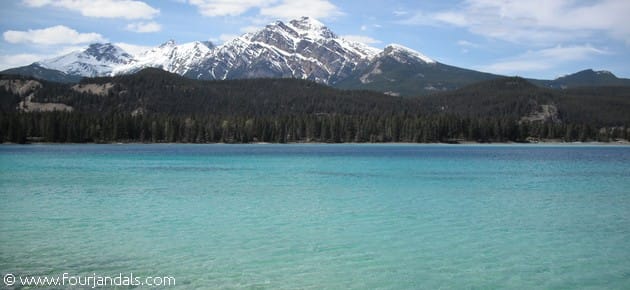 Visiting Jasper National Park
Where do I begin? What is the best part of visiting Jasper National Park?
The awe-inspiring jagged mountains, the abundance of wildlife, the picture perfect lakes or the fact that it is an adventure lovers dream? Around every corner in Jasper National Park is a view worthy of a postcard and there is always something to keep you entertained.
Living in Jasper National Park for a year was hands down one of the best experiences of my life. As a city girl the prospect of moving to a town with a population of just under 5,000 was a little worrying. However I could not have chosen a better place to start my Overseas Experience with Cole.
Jasper is located in the largest National Park in the Canadian Rockies and over 2 million tourists every year flock to Jasper from all corners of the world. Most of them come to experience the adventure activities on offer.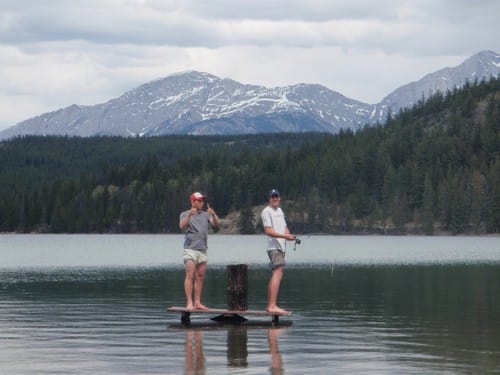 With 10,878 square kilometers of mountain wilderness and a world class ski resort, Jasper boasts an unlimited amount of adventure activities to experience. You name it they got it: Hiking, Mountain Biking, Cliff Diving and Lake Swimming, Fishing, Kayaking, White Water Rafting, Snowboarding and Skiing, Wildlife watching and more.
And the best thing about the park is that these activities are not just designed for pros as there is something for everyone at every level. In fact, Jasper not only introduced me to mountain biking, it made it one of my passions.
Visiting Jasper National Park for the first time brings a new meaning to the word insignificant. You crane your neck to take in the rugged snow-capped mountains that loom over you from every angle and you realize just how small you are compared to the stunning environment.
One of my favourite things about visiting Jasper National Park is that the landscape differs dramatically from winter to summer which adds to the magic of the place. In winter the ground is blanketed in snow as far as the eye can see.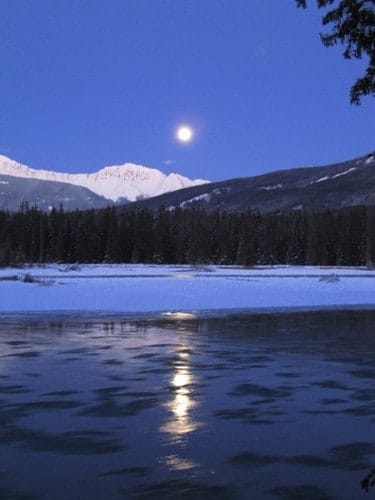 Rivers and lakes disappear under layers of blinding white snow and ice and you almost feel as if you are stuck in a giant snow globe. It is as if you are cut off from every other place in the world, surrounded by miles of snow covered wilderness. In fact sometimes you are as the snow falls so softly but in such quantities that the roads can be closed.
As the temperatures rise and the snow slowly begins to melt the park transforms. After months of white being the dominant sight you are suddenly greeted by bursts of color. Emerald lakes, lush green forests, an array of different color rock formations.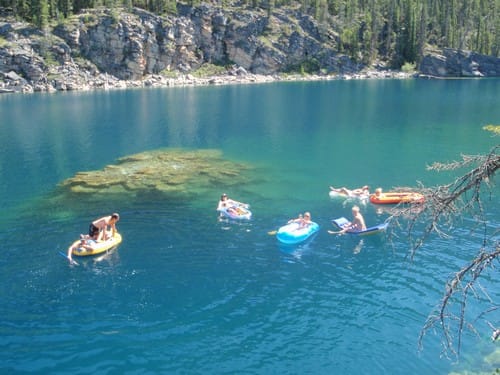 And do not even get me started on the flowers!  It's as if the locals in Jasper try to make up for the months without color by hanging or standing flower pots in every possible location.
Wildlife in Jasper National Park
In summer the wildlife comes out to play. Elk, Caribou, Moose, Deer, Mountain Goats, Bighorn Sheep, Grizzly and Black Bears, Beaver, Hoary Marmot, Wolves, Coyotes, Mountain Lions and Wolverines all roam the streets. Literally roam the streets…
On every walk or bike ride we were guaranteed to see some wild animals. There is nothing like careening down a hill on your bike before riding through a large herd of deer grazing between the woods.
Not so fun when it's a mother bear and her cubs!
The Elk often wander through town as if they own the place and it is not unusual to see one cheekily hanging out in your back yard.
Tourists are always warned of the dangers of wildlife especially when out on the Hiking and Biking trails. Unfortunately these warnings often fall on deaf ears and it's not unusual to see an ignorant tourist less than a meter from an elk with their camera stuck rudely in their face.  We have even seen some step out of their car to try and get closer to a bear!
While the park is a tourism hot spot, Jasper National Park has managed to keep its small town charm unlike its big brother Banff which is crawling with tourists and chain stores just 4 hours away.
Jasper has a very relaxed and friendly feel to it.
Locals make a point to spend time chatting to each other from their cars while driving down the roads. Kids can be heard laughing and shrieking as they toboggan down hills and during winter there is a free community dinner in the town hall every Sunday for everyone (donations appreciated).
Oh, and get this, McDonalds left the town after the locals boycotted it for being too commercial!
Where to eat in Jasper National Park
Not only does the town offer a variety of outdoor activities but there is also a lot of excellent wining and dining to be done. I'm sure the plethora of restaurants and bars could accommodate the permanent residents of Jasper ten times over. There are some top quality restaurants in town as well as cute local cafes and bars. Do keep in mind it is a tourist town so it can be a bit pricey in some places.
Must eat's are the Bears Paw Bakery (cabinets full of sweet treats), Wings Wednesdays at the Sawridge Hotel (a hot spot for seasonal workers as you can get 20 chicken wings for $2.50 and very cheap jugs of Kokanee beer) and Tonquin Prime Rib Village for a tasty steak as it says on the tin. To wash it down then explore Jasper's own Brewing Company which brews specialty beers unique to Jasper with Honey Beer their most popular.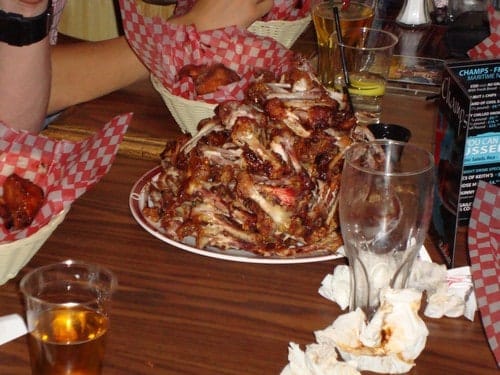 To sum up this fantastic town; if you are looking for a life changing work experience or even an unforgettable holiday then Jasper is the place to go. We dare you to find anyone who would not love it!
We have loads of posts from our time there so make sure you keep checking back or read some of our existing posts from our life in Jasper National Park:
Snowboarding at Marmot Basin Ski Area
White Water Rafting in Jasper National Park
Three Reasons You Need To Try Camping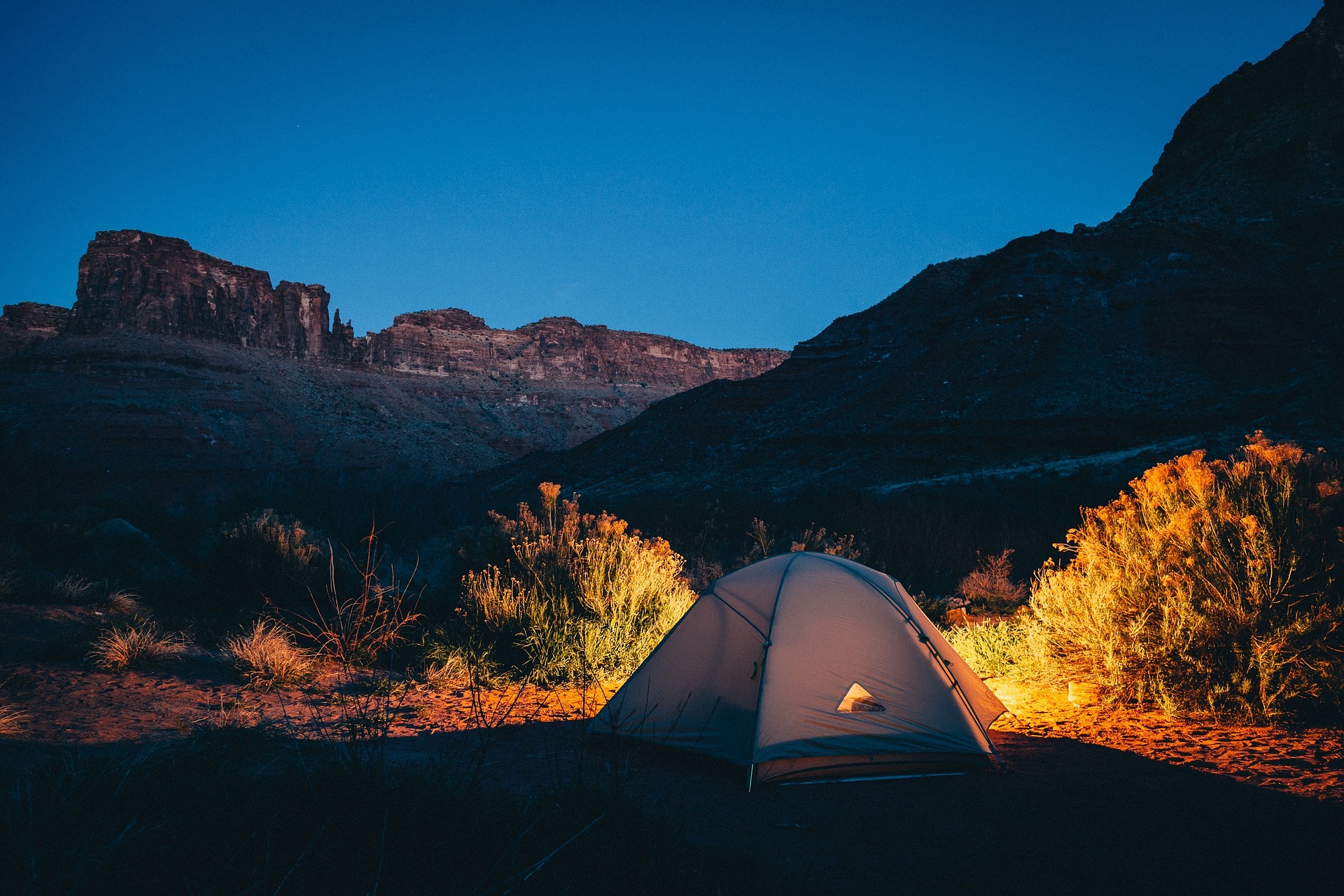 Holidays are that point of your working year when you finally get to relax, finally get to step away from the laptop and finally get some much needed time to recover from the stresses and strains of work.
It's the pin on the calendar that gives you something to look forward to and the point where you know all that planning and work was worthwhile.
But are that person who finds it hard to put down the laptop and step away from their phone. Perhaps, you find it hard to switch off and worry about how the business is functioning in your absence.
In this blog, we take a look at three reasons why camping is the ultimate getaway for the stressed out executive.
Image from Pixabay: CC0 licence
Why Basic is Better
What's the first thing you do when you check into your luxury hotel? That's right, you ask for the wifi code and make sure your charger is plugged in. A home from home environment is great but when that home turns into an extension of your office, then you're not going to be able to switch off and focus on where you are, even with the best will in the world.
Taking yourself out of your comfort zone and limiting your options is a bit like tough love, hard to do but ultimately a decision that everyone benefits from.
Gone is your focus on charging a phone and instead you're thinking about when to fire up the BBQ or how many blankets you're going to need that night.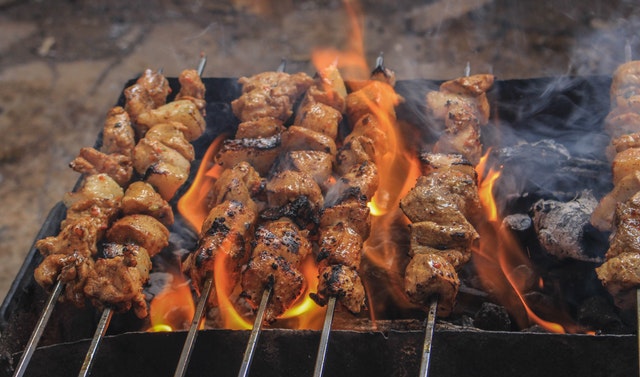 Great for All Types of Families
Including couples, friends and those with children. Simply put camping brings people together. The campfire toasting marshmallows, the walks into the countryside and the late nights talking and playing cards together. No phones, no TV and no distractions, just you and your family remembering what it's like, just to talk and be together.
The Great Outdoors
Watching your kids or your dog enjoying bounding around outside is great for the soul. Just taking time to enjoy the views at a campsite such as Rest Point Caravan Park in Walpole will help you to reconnect with the great outdoors and remember what's it like to forget your responsibilities, just for a little while at least.
You might also give yourself the opportunity to try a new sport, get back on your bike or just enjoy some gentle exercise in the fresh air with the prospect of a tasty BBQ at the end of the day.
You might not feel like a natural camper but if the alternative is being cooped up in your hotel pouring over your emails, then make this an option that you add to your list. Be brave, go and buy a great tent or go to a site where you can rent them and take a chance on the great outdoors. Breathe some fresh air, admit there's no wifi and enjoy a holiday reconnecting with the people and pets you value most.
A Beginners Guide To Camping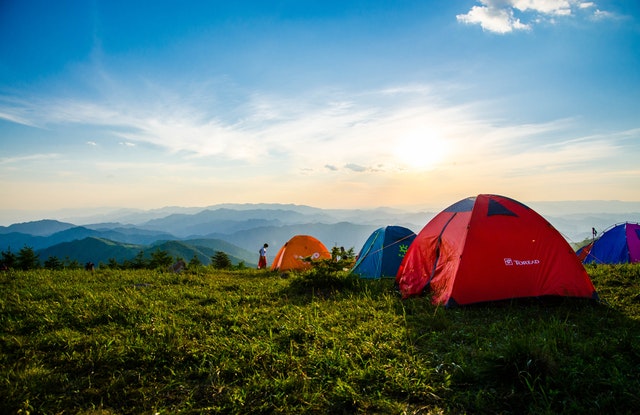 There are lots of different options when it comes to time away –  city breaks; adventure holidays or a leisurely escape by the pool. Another popular choice is camping. Whether it's getting away from it all for a long weekend with friends or having a week's holiday, camping is a great choice. There are some things you need to know and essentials you should take so we've put together a few tips to help you along the way.
Booking a pitch
One of the first things you should do when considering camping is to book a pitch within your chosen campsite. There are thousands to choose from. Some campsites have more amenities than others. You may want a club for the kids or evening entertainment. Some campsites even have indoor pools and gyms. Once you have narrowed down what you want you can make your booking. Be aware that not all pitches come with electricity available so check that out too. Once you have booked, you can start getting all the essentials you need for your forthcoming adventure!
Choosing the right tent
There are loads of different tents on the market these days.  Comfort is important as is space so finding something within your budget that ticks all the boxes can take time. If you are fairly tall you might want to look for a tent that accommodates extra head height. If you have children there are options to have separate bedrooms as well as living areas. Air tents are becoming increasingly popular these days so if you don't want to spend hours pitching a traditional tent with poles, that might be the right option for you. They come with inflatable air tubes that are pumped up. A few ropes to hold it down and that's it. Some can be erected in minutes leaving you more time to go and explore your surroundings and start your holiday.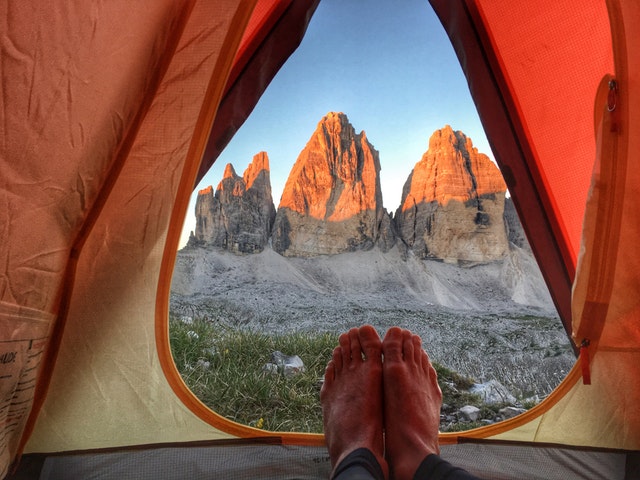 Eating and drinking
One of the great things about camping is cooking and eating outdoors. There are lots of different camping stove options available depending on the size and type you want. There is no point in making lots of delicious food and having nothing to eat it with, or on. Melamine or enamel plates and cups are a good idea as they won't break and a good set of cutlery is a must. There are lots of different camping utensils available which are compact and thus easily stored. Assuming you have an electricity source on your pitch, an electric coolbox is also a great idea for camping. You can keep foods fresh and drinks cold.
Relax
Whether it be taking the kids to the on-site park, having a few drinks with friends, or going for a long walk, there is always plenty to do when camping. Check out the local area online in advance so you have a rough idea of where you want to go once you arrive. The most important thing is to relax and enjoy the fresh air and beautiful surroundings.
What to Expect from your First Safari Holiday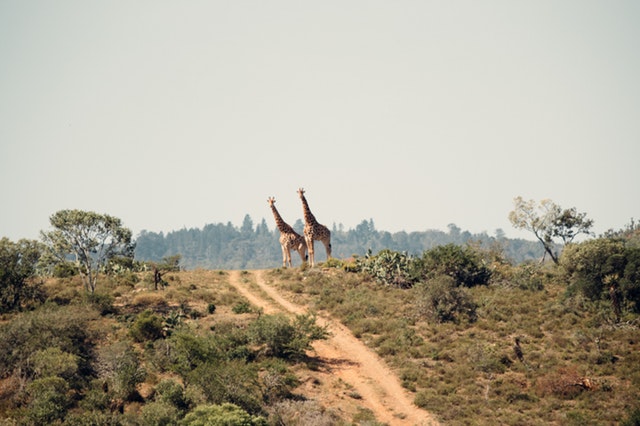 When it comes to overseas experiences, it's difficult to beat the appeal of safari holidays. Done right, they offer up a chance to look at wildlife as it was meant to be: roaming free! While we might instinctively associate the term with the Serengeti, you can actually find safaris in every region on the planet, meaning that there's something available whatever your budget, and however fit or unfit you are.
Before you head off on a safari adventure, however, it's worth doing a little bit of preparation to ensure that you're ready for the trip. Your tour operator should keep you informed of some of the more crucial preparatory steps, but there are other little surprises that you'll want to make yourself aware of before setting out.
Insurance
When you're travelling, you'll need to be appropriately insured. And nowhere is this more so than on an African safari. Many lodges will not allow you to take part in any safari activities if you aren't insured – they simply can't afford to take the financial risk. Play it safe, and print out a copy of your details so that you can prove that your insurance is valid.
Water
At many lodges, it's actually safe to drink the tap water. But sometimes, this isn't the case. Make sure you ask in advance. If you aren't so lucky, you'll get bottled water instead. You'll need to use this when brushing your teeth. Don't be tempted to open your mouth when you're in the shower, either!
Food
On most safari trips, food is rarely a problem; you'll get three meals a day, in a variety of evocative locations. Most lodges are all-inclusive, meaning that you won't need to pay extra for your food and drink – but again, it's worth checking in advance if you don't want to get burned.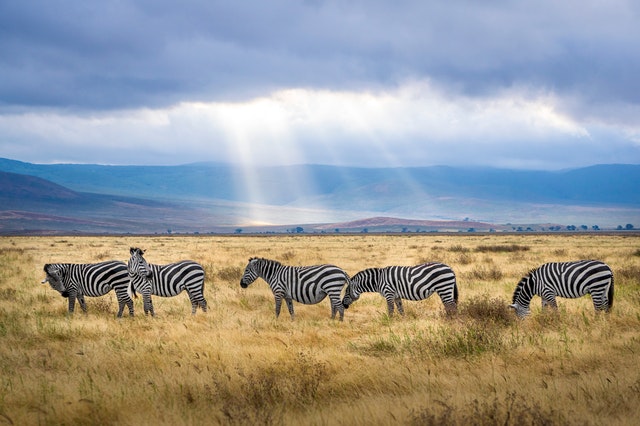 Clothing
There's an element of truth to the image of the western tourist dressed entirely in khaki. The colour does help you to blend in, and thereby get a bit closer to the animals. If you're travelling in winter, you'll need a few jumpers to cope with night-time, while in summer you'll need to be protected against the occasional shower.
Vaccinations & Tablets
If you're heading to an unfamiliar part of the world, you'll need to ensure that you don't contract an exotic disease. This means getting vaccinated ahead of time. Your doctor might need several weeks' notice in order to arrange the vaccinations, so make speaking to them a priority.
In Africa in particular , the most pressing danger is malaria. If you're travelling with very young children, then you might prefer to head to a non-malarial part of the continent. Malaria tablets must be taken regularly, and come with side-effects that must be managed. Read the instructions carefully, and get into the routine of taking them at the allotted times. You don't want to miss a single dose!

We have been wearing out our jandals (Kiwi for flip-flops) on our travel adventures around the world since 2009. We think our blog is thought provoking and a little witty. But we have been proven wrong before. Find out more about us here...
What Are You Looking For?