Facing my Fears – Caving in Budapest
I am petrified of being in confined spaces. Cole knows this, but he still insisted we go caving in Budapest to face my fears. It was a terrible idea.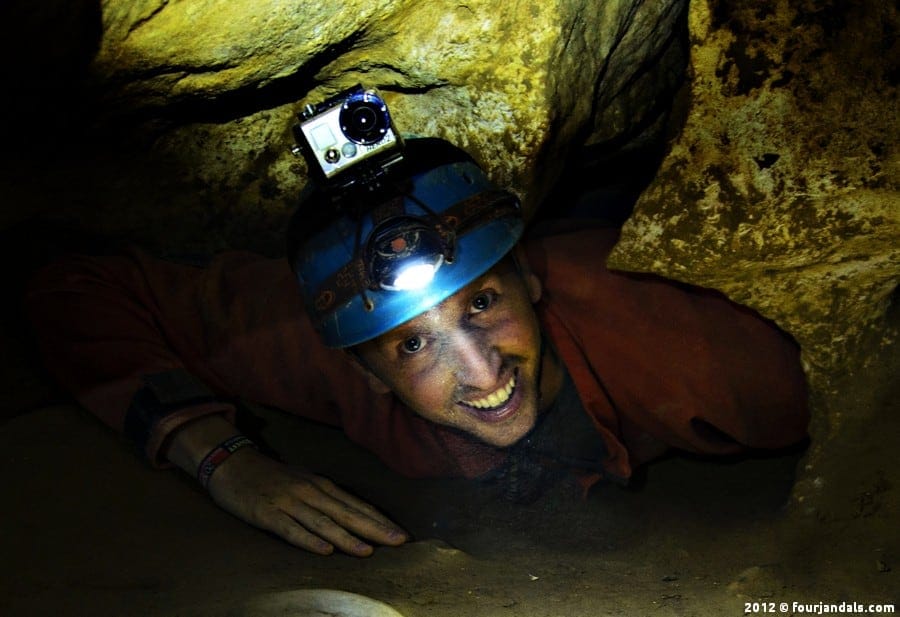 The idea of caving in Budapest is akin to my kind of hell. And Cole's dream adventure.
Squeezing through chest tightening gaps 20 meters underground in the pitch black? Silence surrounding you while being covered in dirt? No thanks.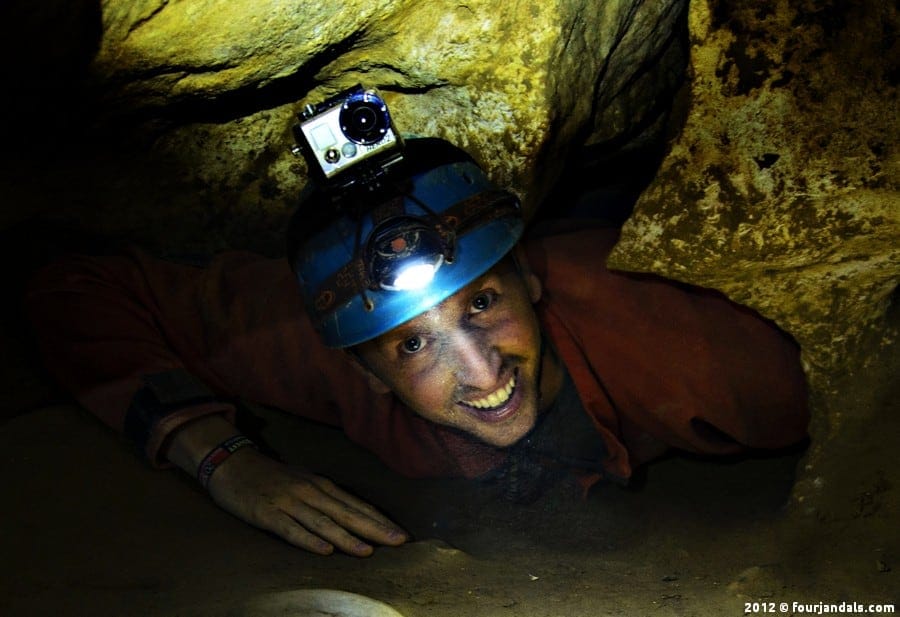 I guess being claustrophobic does not really help my case but caving in Budapest was not high on my to do list. So when Cole told me that's exactly what we were doing. I was petrified.
However, being the stubborn adventurous and competitive person I am, I wanted to overcome my fears. I smiled, nodded and told him I would be fine.
How wrong I was.
Caving in Budapest
I woke up with a deep feeling of dread in my stomach. Breakfast tasted like sandpaper. Coffee did nothing to ease the nerves, and Cole's excitement and attempts to lighten the mood with terrible jokes about getting trapped were no help at all.
My nerves were rattling more than the ancient bus as we trundled up to the UNESCO World Heritage Site.
Before I knew it we were at the caves and suiting up. With every layer of protective gear I strapped on I felt more and more trapped.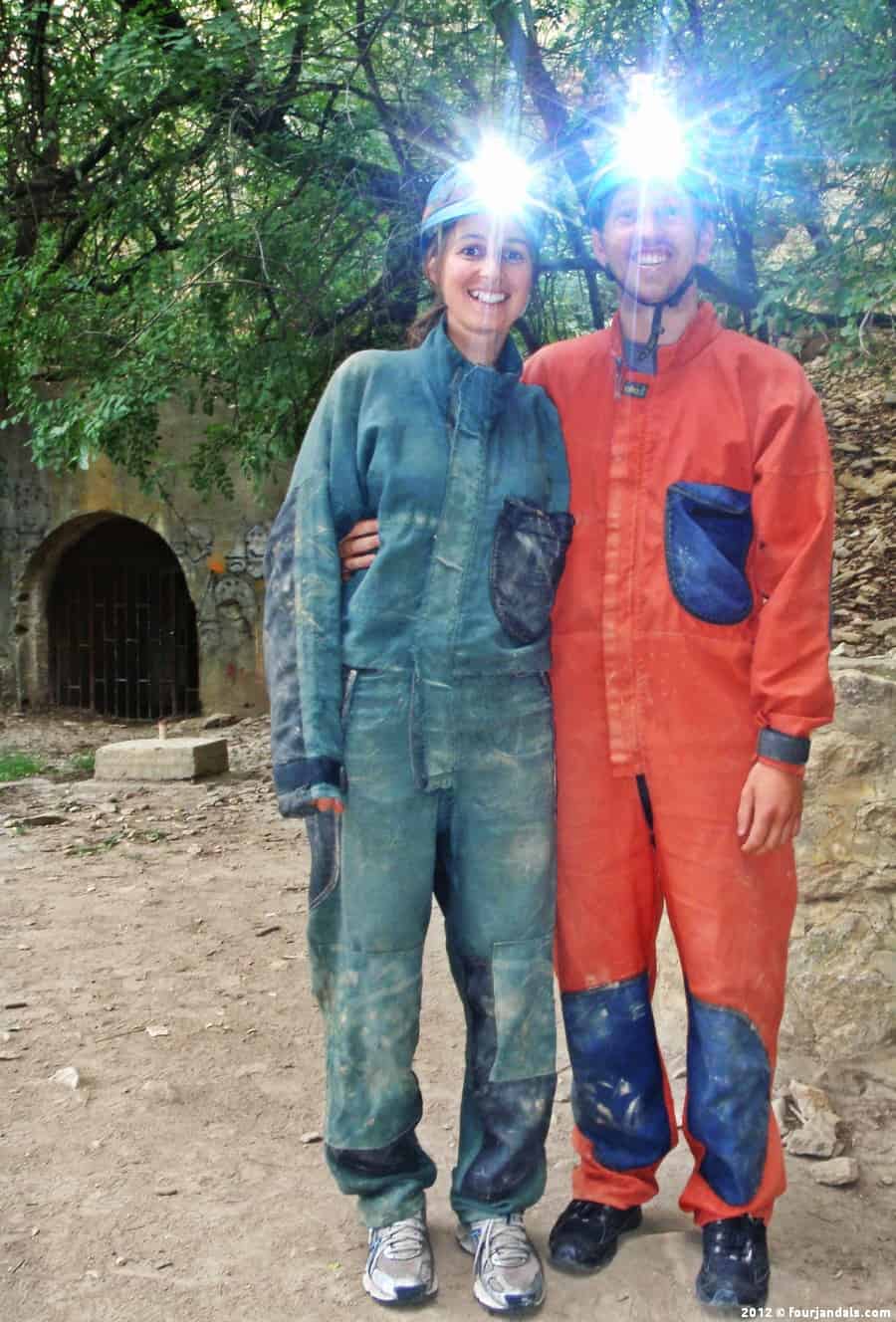 Putting on a brave face for the camera.
I tried to make small talk with the others on the tour but when I told them I was claustrophobic they looked at me like I was insane for coming caving. Maybe I was.
All too suddenly we were at the entrance. I had expected a big opening that would get gradually smaller so I could at least see some light coming in. Wrong again.
It was just a door. A locked door.
As I stepped through the void I started thinking maybe I can handle this.
CRASH!
The guide slammed the heavy door and locked it with a resounding clank that still haunts me in my sleep. To me it was the sound of fear. I was trapped.
Irrational thoughts flooded my mind.
What if I lose the guide and I can not get out because I don't have a key? What if we need to get out in a hurry and we lose precious seconds while the guide unlocked the door?
As the guide went over the safety talk I gazed blankly into the darkness. I took nothing in. All I could think about was the door and my uncontrollable shaking.
Shaken out of my inner nightmares as everyone begins to move I see the guide is pointing down a 10m ladder into a hole no larger than 1 meter square. "I thought we were already in the caves!" I exclaim. They all laugh as he confirms that is exactly where we are going.
It was the last straw. I had to get out.
Backing away I grab hold of Cole's sleeve. He has already noticed my anxiousness though and is hurrying me out with the guide close behind.
With every step towards the door my stress levels lowered.
I cannot explain how good it felt to walk out of that cave.
I gulped fresh air as relief, happiness and freedom washed over me.
As quick as it had begun my caving experience was over.
For Cole it was just beginning as he left me with my eBook on the surface 2 hours as soon as I was free! Can't say I blame him.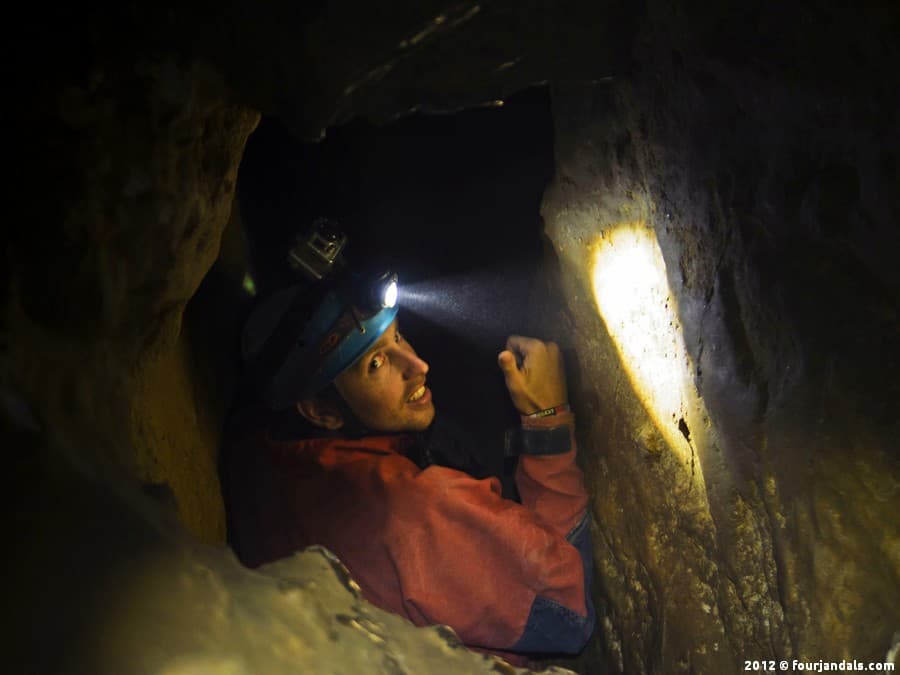 Extra Travel Information:

Try caving in Budapest with the awesome guides at Caving Under Budapest.

Fly to Budapest easily from pretty much anywhere in Europe with Jet2.com and we recommend staying at Marco Polo Hostel as they are quiet and have a brilliant breakfast buffer.
This is a post from a series called Facing my Fears. It helps us to step outside our comfort zone, in comfort. Check out the rest of the series here.
Disclaimer: We were invited to step out of our comfort zone by the Visit Hungary Tourism Board for our trip to Budapest. As always our thoughts, recommendations and fears are always our own.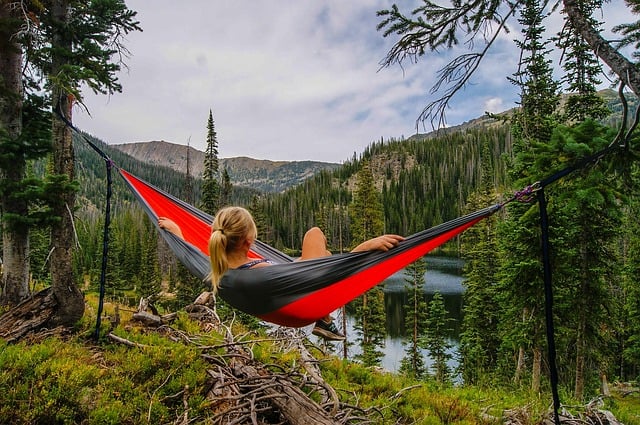 Camping with a hammock is slowly but surely becoming more popular in recent years with new and improved hammock designs being preferred by some campers, compared to the traditional tent.
In this article we will discuss some of the key benefits and drawbacks of sleeping without a tent, and analyze key criteria so that you can choose your preferred shelter choice!
Weatherproof
Most tents work well in the rain; however, you'll need to bring a tarp if you're using a hammock. Traditional hammocks are not waterproof, and are generally open at the top, allowing water to find itself inside if you don't have an adequate tarp. Moreover, a decent under quilt is also a good idea so that you can stay warm and cozy during cold and stormy nights.
Packing up your hammock after a long night of rain isn't too bad, whereas packing up a soaking wet tent is always annoying. You almost always get wet in the process.
Setup
For first time campers, pop-up tents are the simplest to setup. All you need to do is find flat ground, and bam, your setup is complete! The beauty of pop-up tents is that you don't need to worry about figuring out where to insert the poles and erect the tent. Although, traditional tents are usually more robust, and have a longer life span.
Essentially, a tent is simple, but a hammock can become a little more complicated for first timers. You'll need to find 2 trees facing a good direction and tie each end of the hammock to them. If your hammock setup is too tight, you will generally wake up with sore ancles, but if it's too loose, you run the risk of the hammock touching the floor, and insects crawling in with you.
If your campground doesn't have many trees, or if the trees are dead (they could break and injure you), hammock stands come to the rescue! Basically, hammock stands allow you to pitch a hammock if there are no trees nearby. They are portable, adjustable, and are easy to setup. The only drawback is that the ground should be relatively flat, whereas if you were to hang a hammock between 2 trees, there won't be any stands touching the ground, so a rocky floor wouldn't be a problem.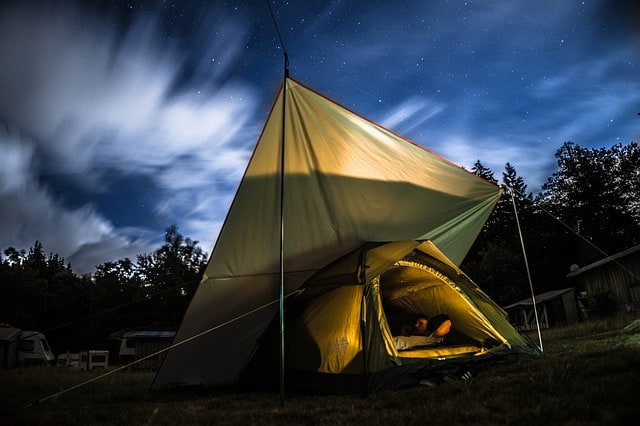 Comfort
One of the main reasons for choosing a hammock is the comfort that it provides you! It has a basically has in-built seat which is arguably more comfortable than a standard blow up mattress. You need to pick your tree's wisely though! You don't want a pinecone falling on your face mid-sleep.
If you have constant back pain and find it hard to sleep inside tents, you should give hammocks a try as they cause you to sleep sideways, similar to a banana shape, which a lot people find much more comfortable.
Price
Hammocks are usually lighter and don't include a wealth of poles and gear that tents do. Depending on the type of hammock that you purchase, they are usually quite similar to tents. You can however, find very cheap tents <$60, but they most likely won't last long.
A good tent or hammock can cost between $200-500 without accessories. If you need a hammock stand, that will add to your cost, just like a mattress and other tent necessities will to its cost.
Yacht Charter Destination Of The Month: The Middle East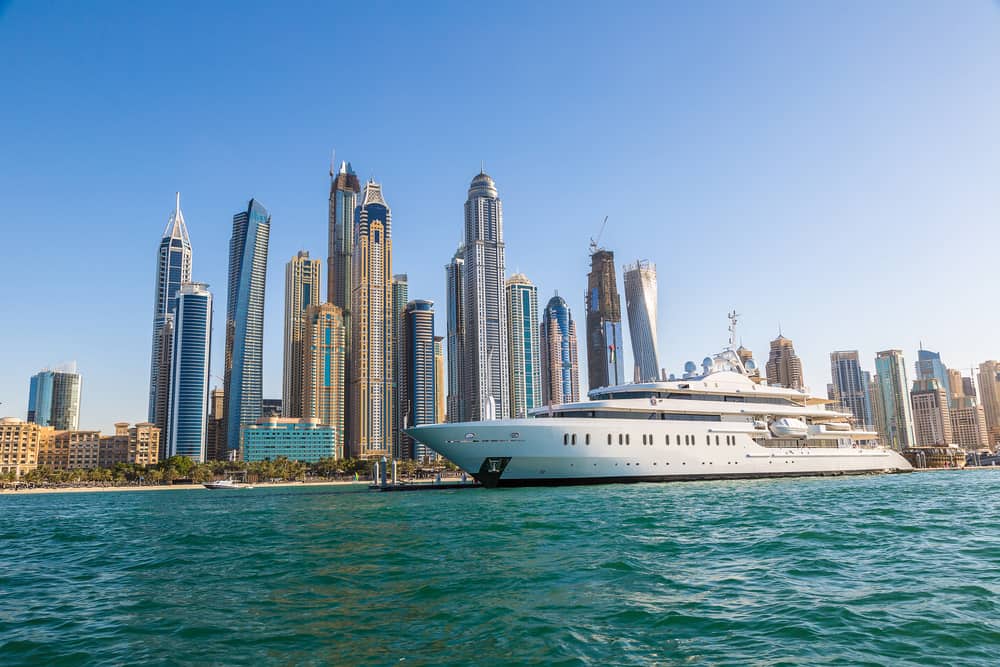 Mysterious and exotic, the Middle East is full of surprises, blending fascinating cultural heritage with stunning contemporary architecture. What's more, with guaranteed sunshine and warmth, the winter months of November and April are the perfect time to visit. That's why we've made the Middle East our yacht charter destination of the month.
What makes the Middle East such an exciting yacht charter destination?
Dubai: Glamour and shopping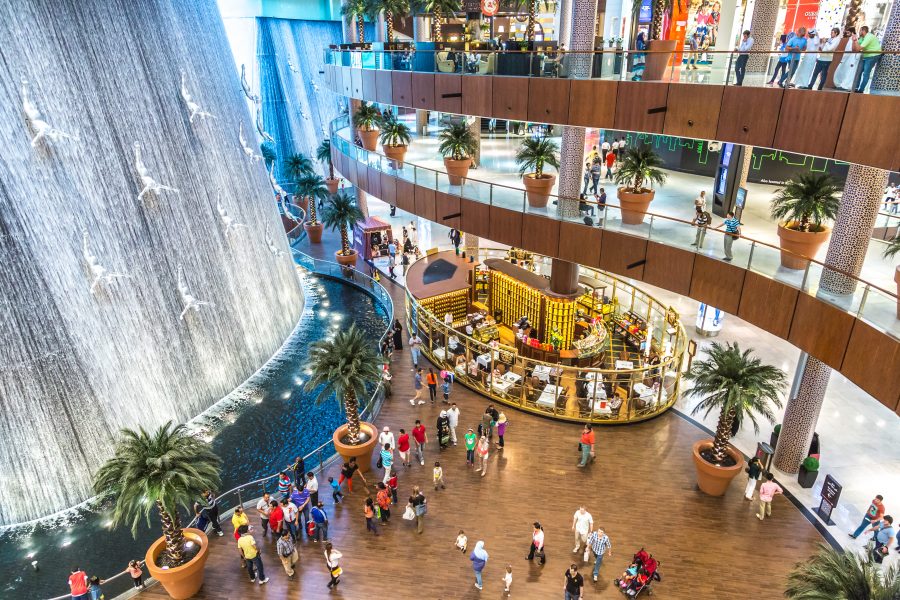 An ideal starting point for your luxury yacht charter, Dubai is famous for its tax-free designer shopping, five-star resorts and world-class gastronomy. Thrill seekers can head into its vast desert for four-wheel-drive adventures across the dunes, while families will love the Dubai Aquarium and Underwater Zoo, Legoland, or the magnificent water park at Atlantis on The Palm.
Abu Dhabi: Art and architecture
Neighbouring Abu Dhabi offers a more relaxed yacht charter destination – here, lovers of art and architecture will appreciate the iconic Louvre Abu Dhabi, which boasts some 9,200 m2 of galleries within its striking contemporary design.
The Sheikh Zayed Grand Mosque is one of the world's largest, and its open-door policy encourages visitors from around the world. The elegant Qasr Al Hosn museum, former home of the ruling family, is Abu Dhabi's oldest standing structure, and displays artefacts dating back to 6000BC.
Oman: An understated gem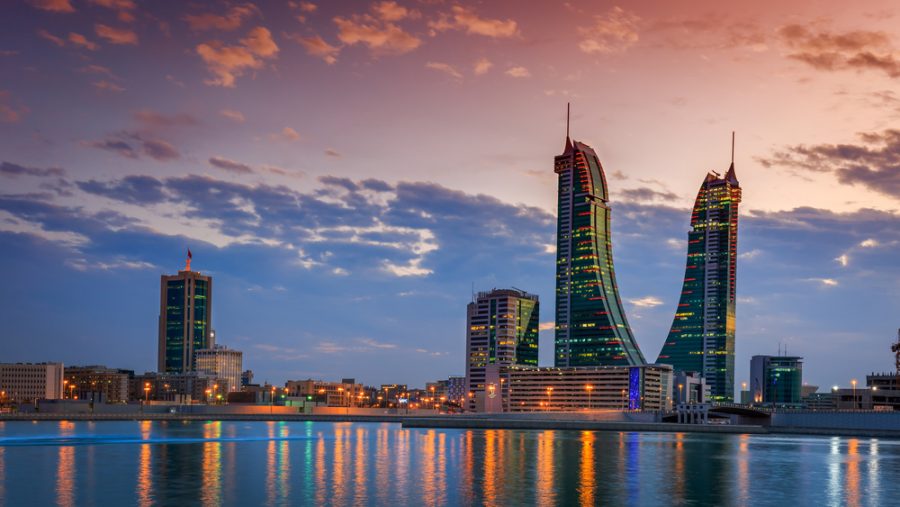 The understated, hidden gem of the Middle East, yacht charter destination Oman has an abundance of natural beauty, from spectacular mountains and wind-blown deserts to a pristine coastline.
At its northernmost tip, visit the red-hued fjords of the Musandam Peninsula. Action-seekers can admire the rugged Al Hajar mountain range by microlight, while land-based activities include desert sand-boarding, jeep rides and quad biking.
Capital city Muscat is steeped in history, with centuries-old souks where you can pick up fine pashminas, spices and frankincense, or even dazzling jewellery in the Gold Souk.
The Kingdom of Bahrain: Home of diving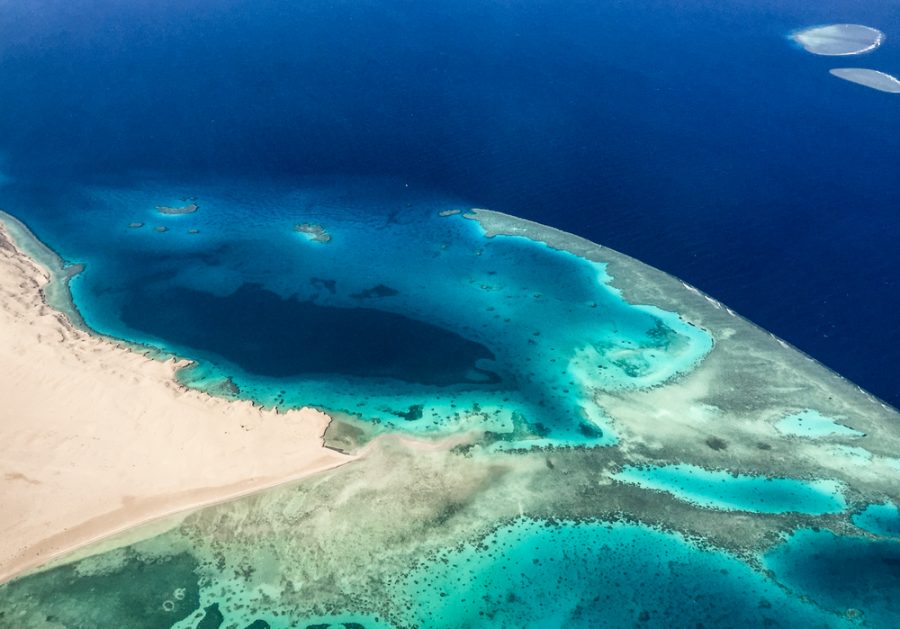 It is said that diving was invented in Bahrain, and pearl diving is considered the quintessential Bahraini experience. Expect to find up to 30 types of coral and over 200 species of fish, too, making this yacht charter destination ideal for underwater enthusiasts.
Bahrain's rich trading history is palpable in the Qalat al-Bahrain fort and museum, a registered UNESCO world heritage site. The Bahrain National Museum, found next to the Art and Cultural Centres, blends cultural heritage with contemporary ambience. Or, to indulge in some retail therapy, enjoy a traditional shopping experience at the Manama Souk, selling natural-oil perfumes and incense, fabrics and handicrafts.
The Red Sea: Reefs, diving and beaches
The Red Sea is another popular Middle Eastern yacht charter destination due to its year-round sunshine, warm water, coral reefs and incredible dive sites, including one of the world's best wreck dives, the WWII British cargo ship SS Thistlegorm. In the south, the relatively undiscovered Marsa' Alam promises incredible shore or beach diving around its natural fringing reef.
Mysterious, timeless and alluring, the Middle East is a yacht charter destination full of contrasts and surprises. Better still, it's best visited in winter. What are you waiting for?
Hiking Adventures in Bryce Canyon National Park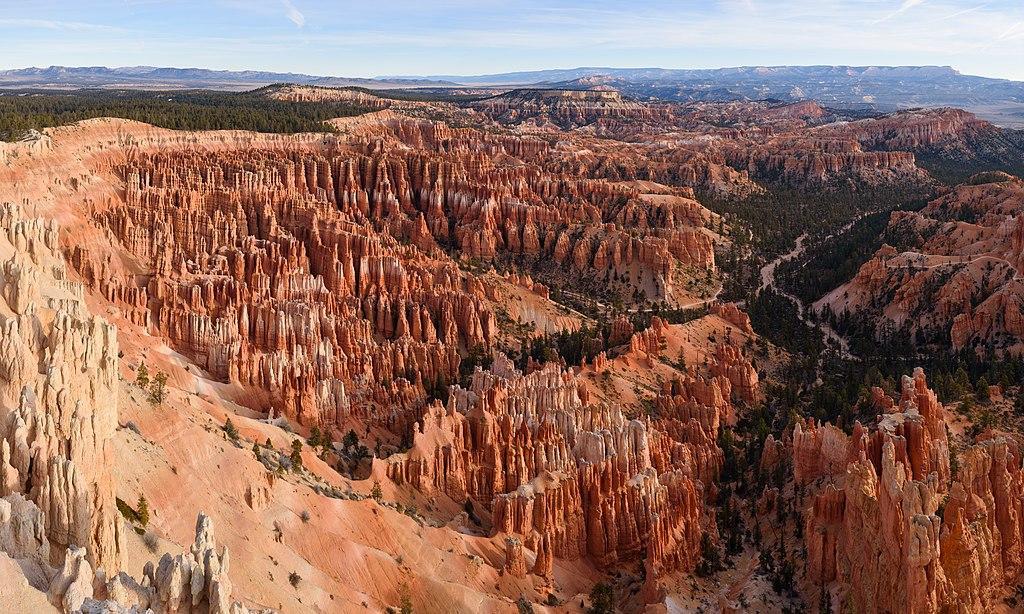 If you are on the lookout for the perfect environment for an adventurous and challenging hike, look no further. Located in the Southern Utah region is the best park that is most suitable for your hiking adventure, the Bryce Canyon National Park. This is a great option to relaxed after you are through playing in $5 minimum deposit casinos.
This park hosts hike lovers from time to time and people even come from other countries in the world to experience the wonder of this park. The landscape and beautiful trails make this a choice venue. There is a rental service at this location if you love to stay behind.
You can enjoy the priceless glimpse of the sunrise and sunset from the different landscape. The part also permits visitors to create traditional camps at different locations for a more adventurous experience.
There are a couple of trails that you can choose from for your hiking adventure, and no matter your level of experience in hiking, you will find a track that matches your taste. Even if you are totally new to hiking, there is something for you at the Bryce Canyon National Park . Below is a list of some of the trails to try when you take a trip to this park.
The Rim Trail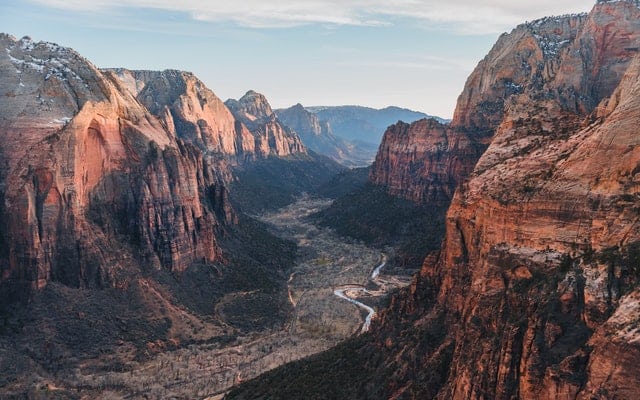 This is the most accessible trail at Bryce Canyon National Park. It is suitable for those who just want to have a good time walking around and savoring the magnificent scenery of the park. From any part of the park, you can connect to this trail as it goes all the way around the park.
When lodging at the Bryce Canyon Lodge, it is a good idea to start your hike from the place known as the sunrise point. Just as the name implies, if you wake up early to start your walk, you'll be able to watch the sunrise. If you have a camera with you, you'll take some fantastic pictures.
Also, you'll get a clear view of the Bryce amphitheater from this point. Just like in an adventure movie, you have to find a way to link up to boat Mesa, and on your way, you walk through some sites like the Mormon temple and Queen garden. This hiking trail is easy, and all you have to deal with is a total of approximately 200 feet elevation. You will surely have a nice time on this trail.
Navajo Loop Trail
On the order of difficulty, this trail comes next after the rim trail. The starting point of this trail begins from the sunset point around the southern area of the Bryce Canyon Lodge. Just like for the rim trail, the trail presents a nice view of the sunset, and with a good camera, you'll be able to take exciting photo shoots.
Walking this route involves a visit to the Silent City, which is an aesthetic combination of limestone and urban expansion. During the hike, you will also walk through Wall Street, which happens to be a distinctive attraction at the Bryce Canyon park. You won't ever want to miss the narrow walls. From this point, you may decide to go back to the sunset point or take other shorter hikes like the Peekaboo loop trail and Queen garden trail. Both routes are challenging and adventurous, but you will enjoy every bit of the challenge. After you have done this, you can then go ahead to have some fun in a $5 minimum deposit casino.
Mossy Cave Trail
This Trail presents an entirely different sight than the one that we have previously mentioned. From this trail, you will be able to catch the view of the towers in the park nearby without descending to the amphitheater. This hiking course begins at approximately 4 miles from the entrance to the Bryce Canyon park. However, if you visit this park and would like to enjoy something completely different from the other common tracks, then this is an exciting hiking trail for you to try.
Hiking is more than a walk, it is a fun and adventurous experience. All trails at the Bryce Canyon National Park are worth trying on your next visit. Whether you seek to have some fun or you just want to catch some beautiful scenery and feel close to nature, you will find the right place that suits you. Get ready to have an amazing hiking experience.

We have been wearing out our jandals (Kiwi for flip-flops) on our travel adventures around the world since 2009. We think our blog is thought provoking and a little witty. But we have been proven wrong before. Find out more about us here...
What Are You Looking For?