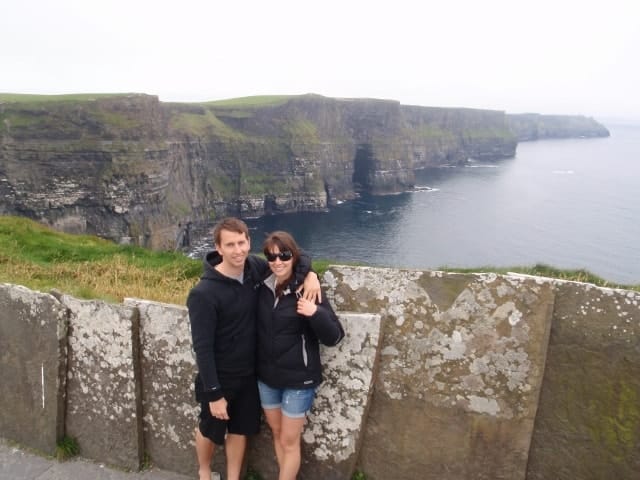 UPDATE: Following our controversial "Why I want to tear up your Bucket List" post, we decided to change the title to "Dream List". We don't want to be guided by a list of things we need to do before we literally kick the bucket.
Instead we have come up with a list that we will add to from time to time, about dream places, or activities we want to do. Offer us some suggestions too on Facebook!
Some of these have been in the back of my mind for years, and that's why I have added them. Even if they have been completed, while others in the list continue to evolve. 
Some are just reminders and/or tips to ourselves to make sure we get the best out of every trip. I also don't think that you should have a set number of items in your bucket dream list. It should continue to grow as you learn about new experiences that you want to see or do, and get the desire to try new travel adventures. 
Fingers crossed we see them all and having a list will help us plan our next couples adventure travel trip.
Swim with whale sharks
Visit the Taj Mahal
Teach English somewhere in Asia
Cycle the Euro Velo 6 route

Climb the Eiffel Tower

 – Done – Can read about that here
Visit 10 Greek Islands

Drive across the United States of America

 – Done – Can read about that here
Surf in every continent
Volunteer work with turtles
Travel to AND enjoy 100 countries
Dine on the delicacies of the worlds cuisine
Sail around the Whitsundays
Travel the width of China
Hike to Machu Picchu

Start travel writing/blogging

 Done – you are reading about it (thanks)!
Become a successful travel writer
Earn money travel writing so we can explore the world! – Read Why we Quit our Jobs.

Snowboard in waist-deep powder

 – Snowboarding at Marmot Basin (sort of).
Whitewater raft a class 5 river
Mountain bike in Utah
Live in back to back summers
Live in back to back winters
Travel the width of Russia
Visit Alaska
Visit the Grand Canyon – Done
Ski Lake Tahoe
See Polar Bears
Visit the 50 states of America
Speak another language fluently
Make lifelong buddies throughout the world – Working on it.
Try the local beer or drink of choice in every Country we visit
Never stop experiencing new cultures
Take timeout for me to explore. Or just chillax
Slow down when visiting places (everyone, including us, has a nasty habit of running around like a headless chicken not really "seeing" the sites)
Scooter the length of Vietnam
Snorkel the most beautiful reef in the world
Dive World War 2 wrecks in the Pacific
Whitewater raft the Grand Canyon
Attend Oktoberfest – Nailed it. Check out our experience here.
Full moon party in Koh Phangan
See the Big 5 in Africa
Walk the Fjords in Norway
Kayak tour along a coast/group of Islands – Kayaking in Naples.
Go to the site of the Chernobyl disaster
And…
Explore our own backyard (this will stay at the bottom of the list as a constant reminder that it is important that everyone always forgets to do it)
As requested, if you had to limit your list to a top 5 what would they be?  (Add more than 5 if you want!)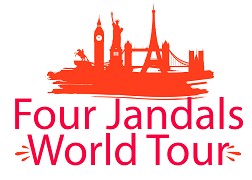 We have been wearing out our jandals (Kiwi for flip-flops) on our travel adventures around the world since 2009. We think our blog is thought provoking and a little witty. But we have been proven wrong before. Find out more about us here...
What Are You Looking For?