CAN'T DECIDE ON YOUR WEDDING DRESS? USE THESE 6 QUICK TIPS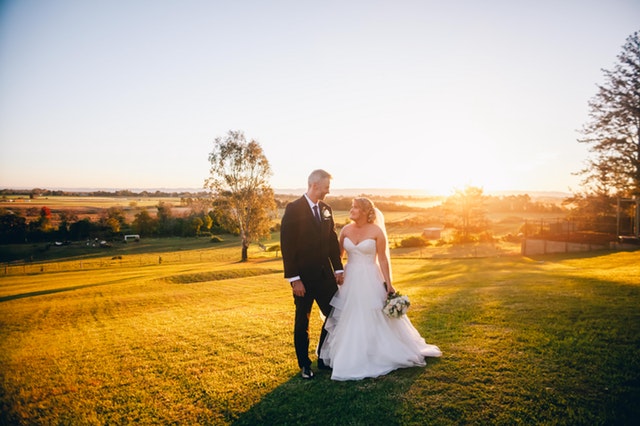 Choosing a wedding dress is one of the daunting tasks many would-be-couples face. The excitement of getting married, the joy of being a newlywed and envisioning many people at your wedding reception coming to celebrate alongside, causes enormous tension in choosing the right wedding dress.
As a result, many people procrastinate on choosing and selecting their wedding dress. However, the best thing to do is to start the search for plus size bridal gowns that will fit your style and personality three to six months before the time is due. If you're fumbling about which wedding dresses to choose, here are six quick tips to help.
Talk to your bridal consultant
One of the smartest things you can do is to consult an expert. You can try on your own, but an expert has helped thousands of clients to find their ideal wedding dress. It saves time to talk to your bridal consultant or bridal designer to look at your style, taste, and preference and help find something that works for you.
Talk to your wedding entourage
Your entourage is already familiar with your style and the kind of attire you like. When you work with your wedding entourage, they can also help choose a wedding dress that feels and looks good on you. Go to the wedding dress shops with them and seek their opinion.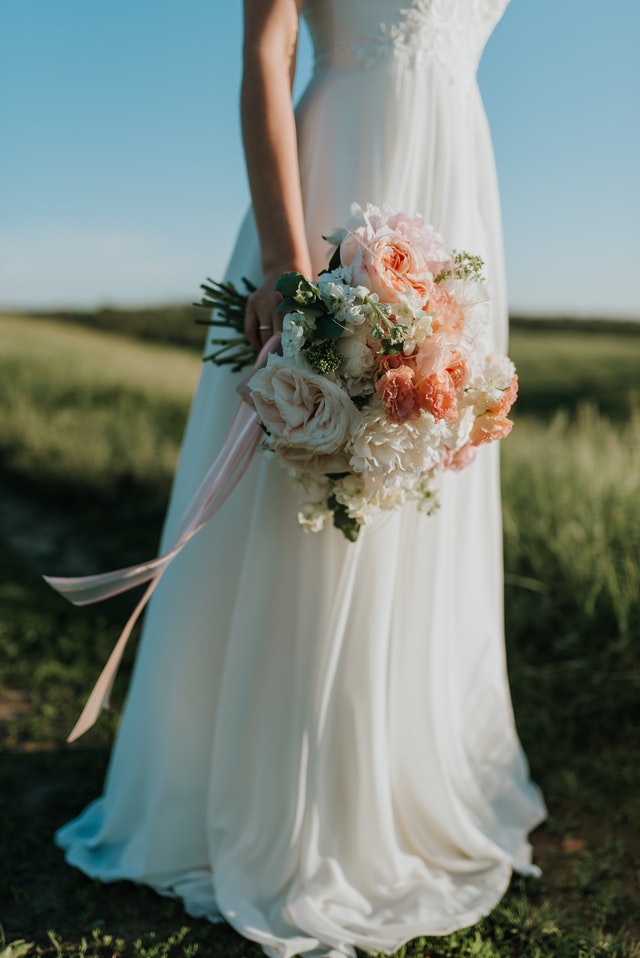 Consider browsing bridal magazines and wedding dress websites to find the best color, style, size, and fabric of the wedding dress you want. A good place to start is Pronovias wedding dresses, a global leader in bridal-wear which has dressed brides in more than 105 countries for over 50 years. 
Define your budget and inform the salesperson to select a wedding dress that meets your budget. Price matters! You don't want to choose a wedding gown you like but can't afford. So, choose a wedding gown you like but stays within your budget. 
 On your wedding day, you have a lot of activities. You'll have to dance, walk gently, talk to guests, stand in front of people and all others. To select a wedding dress that will work best for you, look into the future and consider how the event will be. Once you have a feel of how things will go, pick a wedding dress that will make you look beautiful and feel comfortable as well.
You can have your entourage, sales assistant, bridal designer, and bridal consultant guide you, but the final decision lies in your hands. How do you make the right decision? Just follow your gut instincts! When you choose a dress that meets the needs of the event, looks beautiful on you, makes you feel comfortable and your instincts are in alignment, know that "Aha! This is it!"
8 Great Party Destinations to Put on Your Bucket List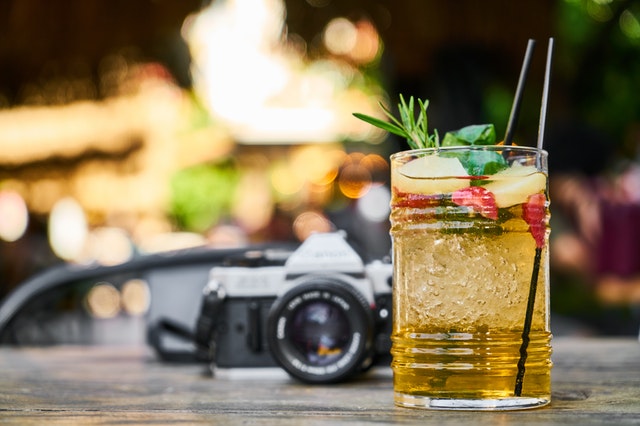 Sometimes a holiday is all about relaxing- putting your feet up and enjoying a couple of weeks in the sunshine and not doing much. But it doesn't have to be like this, and if you prefer a more active kind of getaway then why not visit a party destination like trampoline park peoria? Maybe you've just finished university and want to party, perhaps it's your hen or stag party and you want to celebrate in style or maybe you just want to let your hair down. There are places in the world that are well known for entertainment and nightlife, so regardless of what you're celebrating you're sure to have an amazing time and make it an occasion to remember. Just be sure to do your research beforehand, and don't just assume that everywhere will be open all year as many places will have a high and low season. Lots of the party venues will be closed for a number of months so you'll need to know when the best time to go is as well as the destination. But here are some of the best places across the world to consider. 
Ibiza
When you think about going to a party destination, one of the first places that probably springs to mind is Ibiza. It's home to some of the most famous clubs in the world, from Pacha to Space Ibiza to Amnesia. If you're looking for a place to drink and dance the night away then you cant go far wrong here. The clubbing season in Ibiza runs from May to October, with special occasions like new year's eve also being popular. During the off season, Ibiza is much more relaxed, you can enjoy the scenery, stunning beaches, shops, markets and so much more. 
Thailand
Thailand is well known for its incredible nightlife with many tourists flocking to the capital Bangkok, famous for its swanky rooftop bars and trendy clubs. The Pattaya nightlife and party scene is well loved by tourists visiting Thailand, a great choice if you're after something a little more saucy! From the ladyboys of Bangkok to adult style nightclubs it's likely to be a lot different to anywhere else in the world you've been. There are numerous bars and nightclubs, cabaret shows and live music across the city to keep you entertained- the drinks will most definitely keep on flowing.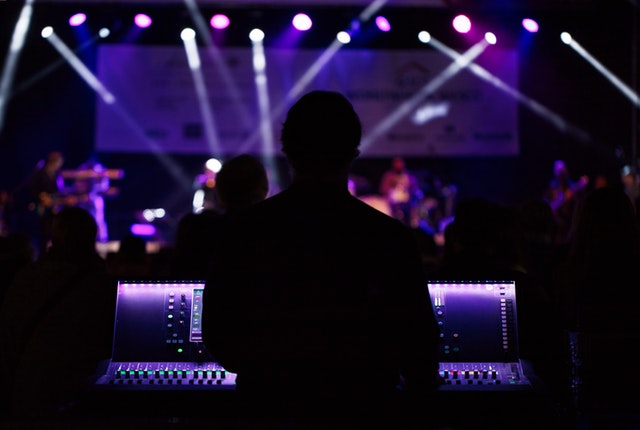 Las Vegas
If you're looking to party then it doesn't get any better than Vegas, a destination which is known for its nightlife and entertainment. You have casinos and bars, shows and nightclubs, you could attend a yacht party, throw a pool party or whatever other party you felt like! If it's mainly the casinos that interest you then there are other options aside from Vegas, the Borgata for example would give you the same electric atmosphere and the chance to win big! In Vegas you have the benefit of the gorgeous scorching hot weather and plenty to do during the day as well as at night. Well worth adding to your travel bucket list. 
Amsterdam
Amsterdam is rich in culture and heritage, being home to museums such as the Anne Frank house and Van Gough Museum, but it also has a fun party atmosphere too- this means that just about everyone can enjoy the destination and find something they like to do. Along with its stunning waterways, the Netherlands capital of Amsterdam is known for its incredible nightlife.  Electro music is popular here, with the Amsterdam Dance Event being hosted here annually, it's one of the biggest club events anywhere in the world. There's no shortage of clubs and bars, and whether you want to listen to dance music or hear a live band play, there's something for you. Amsterdam is famed for its 'cannabis culture' with tons of coffeeshops all around the city- which can be something a little different you could try while you were away if you so wished. Just be aware of the law, you will need to be over eighteen (or twenty one in some establishments) and have your passport with you to take part in this. You can only enter the same coffee shop twice in one day, and few other things that are worth being aware of so do some research if this is part of your itinerary.
Dublin
The Irish know how to party, and Dublin is an ideal destination if you want to drink some alcohol and party the night away. From big clubs like The Sugar Club and Club M to lots of traditional Irish pubs, 'late bars' and fancier wine bars and restaurants- there's more than enough nightlife to keep you occupied in Dublin. The Irish tend to be stereotyped as liking a good alcoholic drink, but alcohol is part of the heritage with brewing having a long history in the country, it's worth knowing that Dublin is home to the largest brewery in the world (something you can visit on your trip) manufacturing 1.2 million barrels of Guinness a year. Whether you want to drink Guinness or learn more about it, Dublin is a fantastic city. There are castles, parks, cathedrals and plenty of other cool stuff to do during the day too. .
London
London is brimming with amazing nightlife, you have huge clubs like Fabric and Cargo to 'hidden' bars, comedy clubs, rooftop and cocktail bars. There are even floating bars on the Thames, the city really does have all you could possibly want from a party destination. Another way you can enjoy the party vibe as well as getting to know more about a destination is to attend a festival, and London is home to plenty of them. This will take some planning, as of course they'll only be held on certain days of the year. So booking the trip, as well as your tickets with plenty of time will help to avoid disappointment. Whole streets, towns and cities can be lit up with lights, decorations and music with plenty of delicious food and drinks on offer. If you have a location in mind, search online and see what kinds of festivals they host and whether these match up with the dates you'd like to go away.Whether you're from the UK or coming from abroad, there's plenty to do and a great destination to consider if you want the drinks to be flowing all night. As all of the nightlife, culture, markets shops and parks, there are lots of green spaces and tourist attractions too to keep you busy during the dat.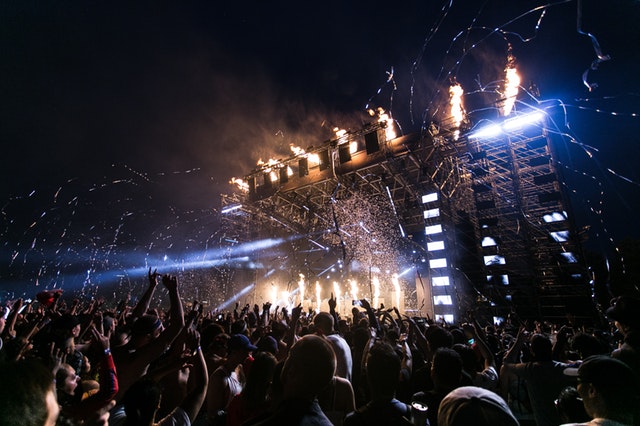 Los Angeles
One way to enjoy some gorgeous scenery and soak up some sunshine while partying the day away would be to book a boat party- and LA is the perfect place for this. What better way to spend a day could there possibly be than in the sunshine than with music and dancing, incredible views and the wind in your hair! Decide if it's a private party you're after or if you want to join a big group, there are plenty of opportunities at different budgets to do this all over the world. Sunshine, music, alcohol and great company- what could be better? There are plenty of tours for things like dolphin cruises where the wild dolphins will surf the waves of the boat, and glass bottom boats allowing you to get a fascinating look under the surface to make your experience even more spectacular too.
Prague
Known for its stunning cityscapes and cheap beer, lots of tourists flock to Prague for boozy breaks. Budwar, Pilsner Urquell and Staropramen are some of the most famous, but there are tons of cheap beer options and Czech beer is some of the best in the world. There are tons of cool pubs and bars all over the city meaning it's easy to hop from place to place, all while taking in incredible European architecture. If you get time on your trip and fancy a break from the drinking and partying, you could hire a car one day and take a drive out of the city and further into the stunning Czech Republic. Expect to see mountains, lakes and woods and pass through 'olde worlde' traditional villages and towns. 
The next time you're planning a special occasion, why not consider travelling to one of these places to party? 
How To Plan The Ultimate Stag Party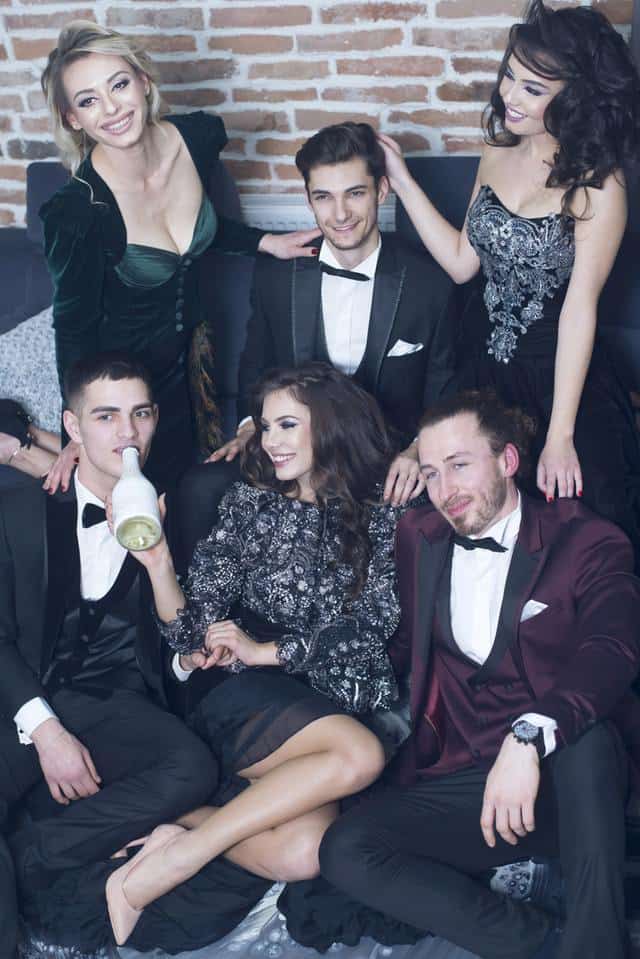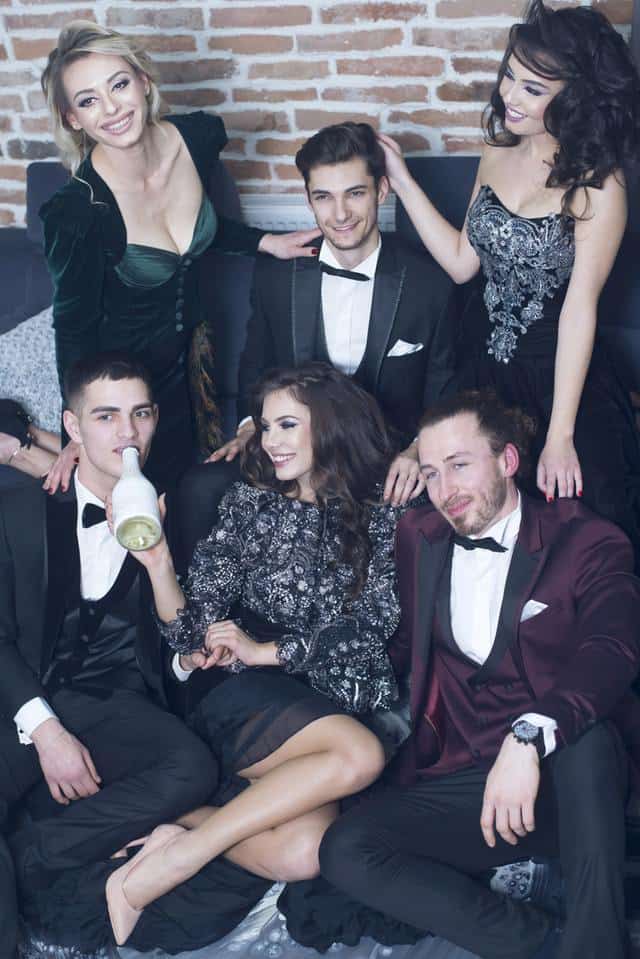 As the best man, it's on your shoulders that the last night of freedom of your groom friend is an epic night. The groom-to-be deserves nothing short of perfection on his stag night. Getting all the friends of the groom together for an awesome stag party is going to be your responsibility, the best man and that means nothing but all things best for your friend.

So how do you throw the ultimate stag party? Here's how.

1. Get The Stag Gang ready
Getting the contact details of the closest and most important friends of the groom, is going to be a task for you. You will then have to get them all together to discuss the details of the stag night like date, location, accommodation etc. Since the planning part of a stag do is the more time consuming one, it's better to start the stag do planning early on. This will leave you with plenty of time to do the arrangements at decent prices. Keep in mind that last minute bookings can be quite heavy on the pockets.

2. Consulting the groom
While the major details about the stag do should be a surprise, you will still need to have some discussion regarding the stag night with the groom. This would include sharing the guest list because you don't want to leave out someone important to the groom or invite an enemy. So share a rough draft of the guest list with the groom in the beginning itself before sending out the invites.
If you're planning a destination stag do in Budapest, Amsterdam, Benidorm or any other popular destination, you might want to run it by the groom, incase he has a favourite destination.
It's also important to give the groom options of the date for the stag night so that he can clear his schedule well in time.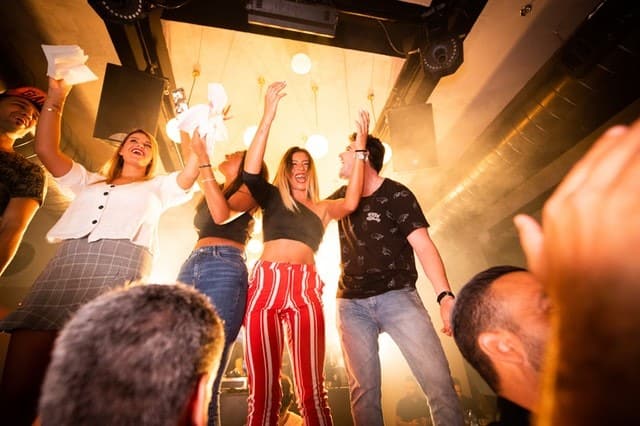 3. Budget
Budget is extremely important for a great stag do. Planning a stag night will become much simple and easier if you have a budget in place. You should sit with the stag gang, except for the groom-to-be, and discuss an affordable budget for which everyone can easily pitch in. Make sure the budget isn't too high so that no one has to go out of their way to contribute towards it. Once the budget is set, you can then look at places, accommodation options and allocate a portion of the budget for each of the requirements.

4. Stag Do activities
Make sure you plan some fun activities, games and pranks for the stag night, without which the last of night of freedom is incomplete. You can plan activities like archery, go karting, city tour, bar hopping, archery, football, escape rooms etc. There are plenty of stag do companies that help organise activities in different cities. You can hire one of them to plan your stag weekend itinerary.
Apart from the activities, you should also plan some drinking games and harmless pranks to play on the groom-to-be. It's a tradition to embarrass the stag on his last night as a bachelor, so put your brains together and come up with something funny and naughty.

Conclusion
The two most important ingredients of a perfect stag do are, the company of close friends and lots of fun. These two are enough to ensure that the stag has the time of his life before he has to stand at the altar and say 'i do'. So as the best man, make sure that all the important people to groom are with him on his stag do and plan fun things for the night to make it an unforgettable stag do.


We have been wearing out our jandals (Kiwi for flip-flops) on our travel adventures around the world since 2009. We think our blog is thought provoking and a little witty. But we have been proven wrong before. Find out more about us here...
What Are You Looking For?