How to Avoid Buying a Fake Rolex in Another Country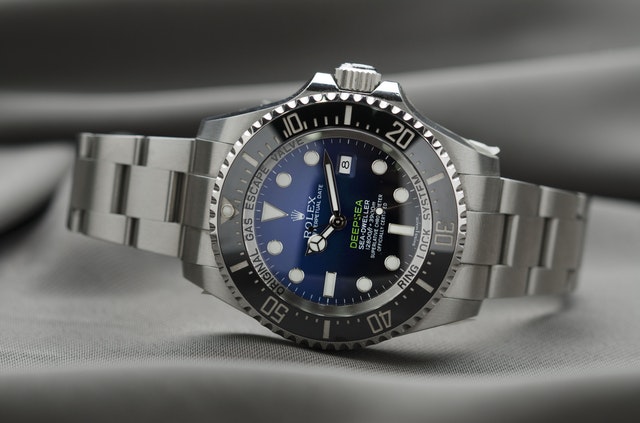 The Rolex name exudes beauty and elegance. It's a highly desirable brand of luxury watches. This desirability means increased demand for the watches. However, it also means a booming counterfeit Rolex market. The sheer number of these fake watches available and the ingenuity with which these replicas are made can easily trick even the most discerning buyers. If you are looking to buy a Rolex in your country of travel, keep reading to make sure you're not being handed out a fake.

The Price

A Rolex watch is quite expensive compared to a regular watch. In fact, the company knows that its timepieces are out of reach of most people. Which is why they created Tudor, a sub-brand that gets people closer to the Rolex experience at a more affordable price. If the new Rolex you're looking at is cheaper than a Tudor, it's most certainly a fake. Rolex watches are hand-made. They need high-level of craftsmanship and up to a year of making. All of the effort and time that goes into making a Rolex entails money which demonstrates that they don't solely depend on the brand name to charge a hefty premium.

The Seller

If the Rolex watch was from a trustworthy and reputed seller, it most likely is the real deal. Do a search online to locate reputable Rolex watch dealers in your country of visit. Genuine luxury watch dealers invariably back their products with an authenticity guarantee certificate or document. This authenticity certificate is issued after the dealer's in-house team of watch experts have meticulously inspected the watch.

No Ticking Sound

A genuine Rolex watch doesn't make loud ticking sounds like quartz movement watches do. A Rolex watch is based on an automatic movement. Due to the extremely fine mechanical second hand ticking, there is no clear second hand jerk that's synonymous with quartz watches. Having said that, Rolex has also made battery-powered quartz watches. If your Rolex is battery-powered and it ticks, it can still be an original. Also, the second hand in a Rolex indicates a secondary time-zone. Rolex employs as many mechanical components as possible in the watch to ensure smooth second hand rotation. If the second hand behaves in a jerky manner, the watch is a fake.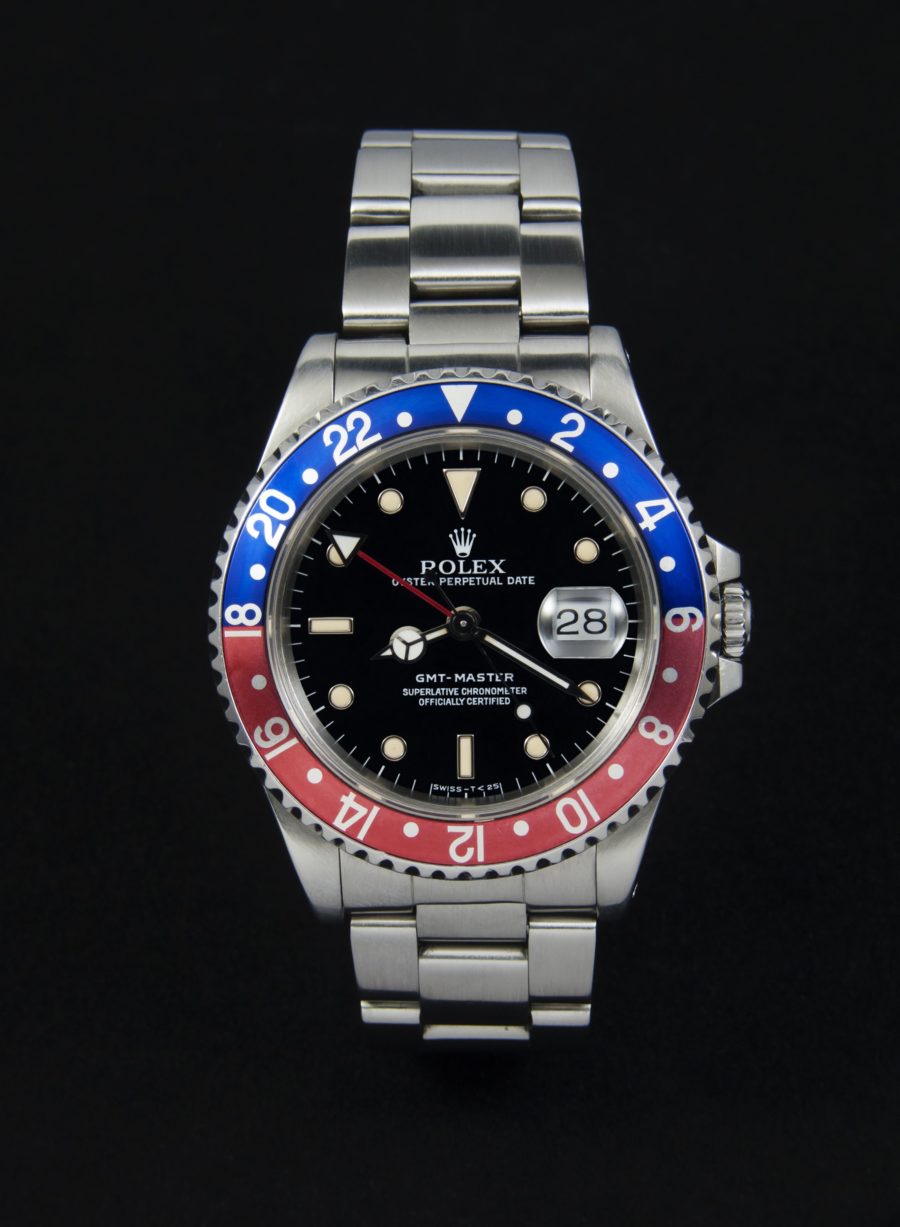 Engraved Serial Number

Every single Rolex watch produced contains an original Rolex serial number. Though the serial number could be replicated, a charlatan would not be able to engrave it in the metal body of the watch the way Rolex does. Rolex engraves the serial numbers on the smooth and high-quality metal body perfectly and precisely. Fake Rolex watches, on the other hand, have serial numbers etched. If your Rolex has chemically-etched numbers, return the watch immediately to the seller.

Holograms

Older Rolex watches came with hologram stickers. When viewed from an angle, the background pattern of the sticker changed in appearance. Counterfeit stickers aren't holograms, but a repetitious pattern that doesn't change appearance even when viewed from multiple angles. Starting 2007, Rolex stopped using holograms since counterfeiters are able to reproduce holograms much better. Therefore, if you bought a Rolex post 2007 and it came with a hologram, it's most probably a fake.

Conclusion

When you are on the move, it's not advisable to buy an item as expensive as a Rolex watch unless you are absolutely sure of the seller. Unfortunately, there is no getting around the premium price of Rolex watches. Discover Rolex at CHRONEXT if you want to skip the Rolex waiting lines and truly care about the genuineness.
Creating a travel capsule wardrobe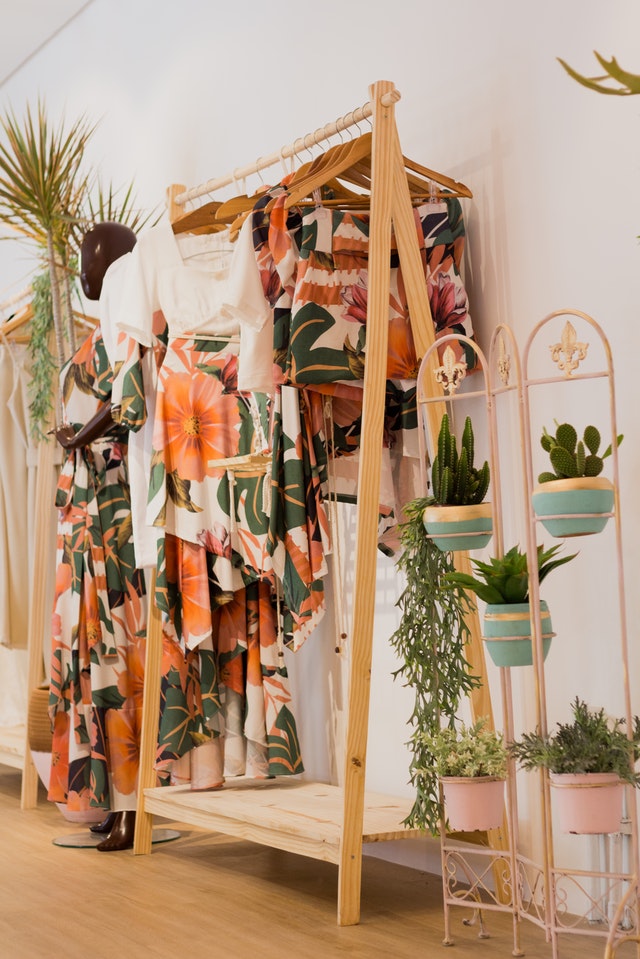 Found a way to safely travel during a pandemic? Yes! If you're heading out into the world again, however, planning the trip is only the beginning. Since it's been a tough few months, one way to really get excited about your upcoming trip is to buy some new threads for traveling.
What is a capsule wardrobe?
If you've not seen the trend of the capsule wardrobe on YouTube, Pinterest, or Instagram, we've got you covered. Capsule wardrobes have been all the rage for several years. The term was coined in the 1970s, but picked up steam especially via social media outlets over the last five years. As shoppers and fashion outlets have moved more toward minimalism and intentional buying, a capsule wardrobe is essential for any proper fashionista. For those dedicated to a capsule wardrobe, the idea is to buy a limited number of high quality pieces that won't wear out easily and won't go out of style.
The best part is that a capsule wardrobe is even better for traveling. In fact, a travel capsule wardrobe might be the ideal solution for limited packing. If you're going on several trips, people in different cities won't notice that you're repeating an outfit, right? And if you're the utmost of devoted travelers, a capsule wardrobe solely dedicated to trips is a great gift to give yourself.
So what goes into a proper capsule wardrobe? Obviously you'll want basic pieces that cover any occasion you might face while traveling, including flights and days where you lounge around. Buying pieces that are solid colors, with a few fun patterns mixed in help items in a capsule wardrobe go the distance. About 12 well-intentioned items can make an incredibly versatile capsule wardrobe.
Pants
An ideal capsule wardrobe only needs one or two pairs of pants. While leggings are great for running through security gates, joggers get the job done even better. They're soft, durable, and have elastic in all of the right places. And because they have stayed on trend for so long, you'll be sure to look great sauntering through the airport in your favorite pair. Add in a favorite pair of jeans and the pants in your capsule wardrobe are covered!
Skirts & dresses
A flirty skirt or two can help to vary up any capsule wardrobe. One of my favorites is a black & white one that I bought at H&M – in Paris. You can also skip packing bulky dress pants if you've got a basic dress that you can make fancy, possibly with a cardigan or light blazer, or dress down with a t-shirt over or under it.
Tops
Depending on where you usually go, tops may make up the majority of your capsule wardrobe. Basic camisoles come highly recommended, especially in black or white. A button up, which can be used to dress up a cute skirt or even a dress, is essential too. The most important part of a travel capsule wardrobe, though? The t-shirts. This is where you can really express yourself within a capsule wardrobe. Pick one, two, or even three t-shirts that really let your personality shine, and if you take them different places, they'll get a different audience every time.
Loungewear
Often forgotten in a capsule wardrobe is clothes for basic relaxation. Especially traveling nowadays, beautiful clothes to veg out in are essential. Sure, no one new will see you in your hotel, but don't you want to relax in a different place while looking and feeling great? Then you've got to invest in some loungewear for your travel capsule wardrobe. Don't forget something to sleep in!
Need more help planning a travel capsule? Then check out a couple of popular videos about travelers and their capsules here and here. Happy shopping and safe travels!
CAN'T DECIDE ON YOUR WEDDING DRESS? USE THESE 6 QUICK TIPS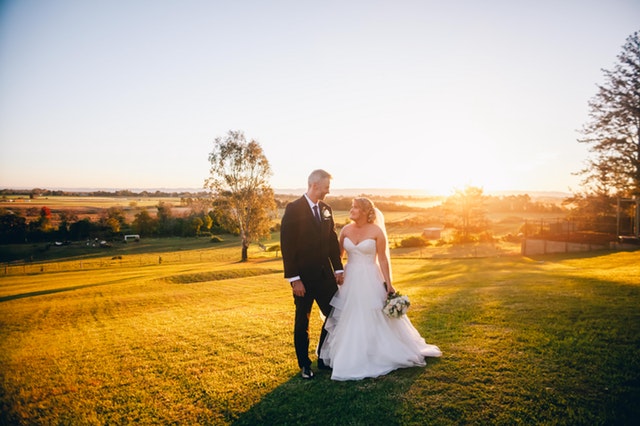 Choosing a wedding dress is one of the daunting tasks many would-be-couples face. The excitement of getting married, the joy of being a newlywed and envisioning many people at your wedding reception coming to celebrate alongside, causes enormous tension in choosing the right wedding dress.
As a result, many people procrastinate on choosing and selecting their wedding dress. However, the best thing to do is to start the search for plus size bridal gowns that will fit your style and personality three to six months before the time is due. If you're fumbling about which wedding dresses to choose, here are six quick tips to help.
Talk to your bridal consultant
One of the smartest things you can do is to consult an expert. You can try on your own, but an expert has helped thousands of clients to find their ideal wedding dress. It saves time to talk to your bridal consultant or bridal designer to look at your style, taste, and preference and help find something that works for you.
Talk to your wedding entourage
Your entourage is already familiar with your style and the kind of attire you like. When you work with your wedding entourage, they can also help choose a wedding dress that feels and looks good on you. Go to the wedding dress shops with them and seek their opinion.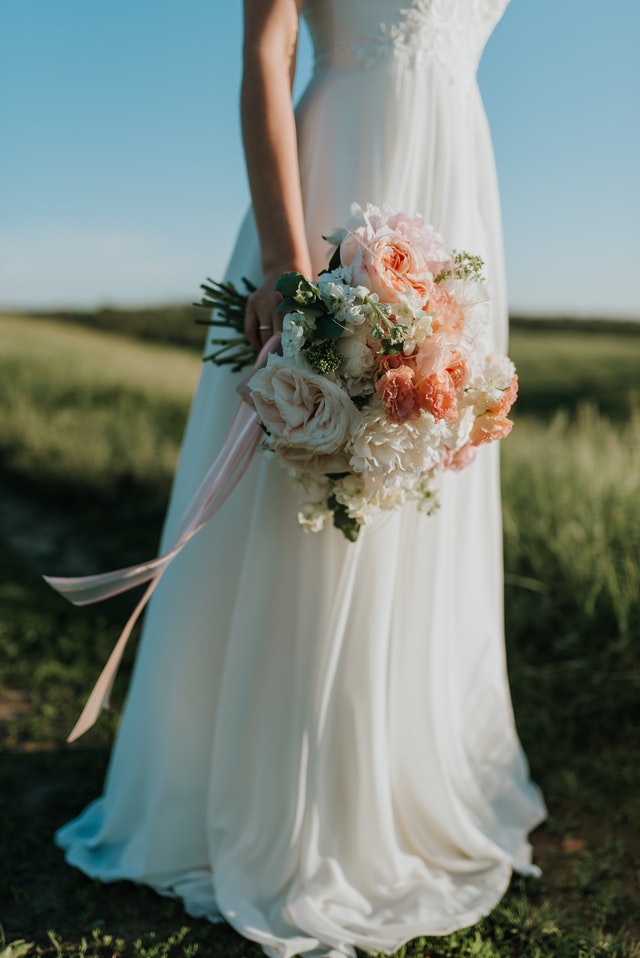 Consider browsing bridal magazines and wedding dress websites to find the best color, style, size, and fabric of the wedding dress you want. A good place to start is Pronovias wedding dresses, a global leader in bridal-wear which has dressed brides in more than 105 countries for over 50 years. 
Define your budget and inform the salesperson to select a wedding dress that meets your budget. Price matters! You don't want to choose a wedding gown you like but can't afford. So, choose a wedding gown you like but stays within your budget. 
 On your wedding day, you have a lot of activities. You'll have to dance, walk gently, talk to guests, stand in front of people and all others. To select a wedding dress that will work best for you, look into the future and consider how the event will be. Once you have a feel of how things will go, pick a wedding dress that will make you look beautiful and feel comfortable as well.
You can have your entourage, sales assistant, bridal designer, and bridal consultant guide you, but the final decision lies in your hands. How do you make the right decision? Just follow your gut instincts! When you choose a dress that meets the needs of the event, looks beautiful on you, makes you feel comfortable and your instincts are in alignment, know that "Aha! This is it!"
Best Designer Bags for Traveling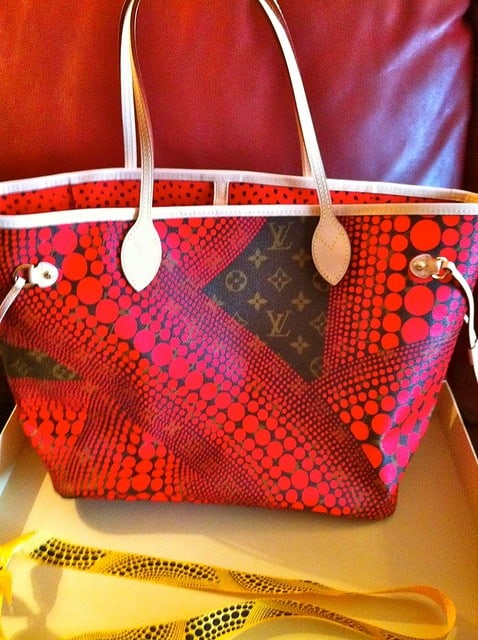 The traveling industry has experienced unprecedented growth since the starting of the 21st century. More and more people travel today than ever before. This has led to an increase in the demand for designer travelling bags. These bags provide travelers with an added luxury which other bags do not posses.
Having one of the designer replica handbags could make a huge difference in the entire traveling experience. This is why the best designer bags for traveling have been listed below so that you can choose one that suits you best.
NEVERFULL MM by Louis Vuitton
The legendary Louis Vuitton NEVERFULL MM is just what you need. It is capacious but not bulky. Rose ballerine and cerise are the two beautiful colors in which the designer bag has been made. The bag is structured and supple.
Wherever you may go, either to the country, the town or just your home, it is the bag that you need. It is sleek and has slim leather handles which fir over your arms or shoulders perfectly. Every woman needs to have a Louis Vuitton bag by her side to show the world that she is in charge of her destiny.
Givenchy Antigona Mini Leather Satchel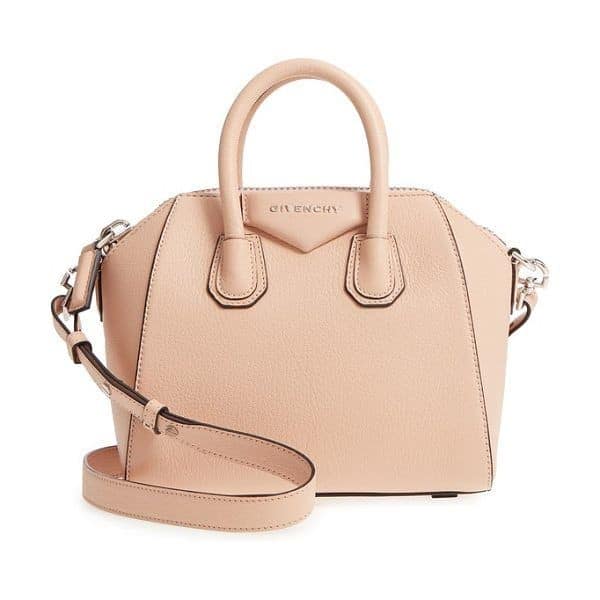 There is just something about the Givenchy Antigona Mini Leather Satchel that makes it a designer bag for traveling that every woman wants. The bag has been scaled down to miniature proportions. It is equipped with an elongated strap which is finished off with a sleep logo detail and is ideal for styling versatility.
The adjustable shoulder strap is removable. There are two inside open pockets. The bag is genuine leather and has been made in the land of the Dolce Vita that is Italy. Get the bag now and travel the right way. The bag comes in just about every major color which will amaze your eyes.
Small Lorne Leather Bucket Bag by Burberry
Burberry is a name which isn't known in the United Kingdom but it is known all over the world. It is a class apart. There is nothing like the designer bags that have been designed by the company. The Small Lorne Leather Bucket Bag by Burberry is the epitome of stylish-chic. It is a designer bag which is meant for traveling, whether on business or leisure.
Carry the designer bag with you as you travel to Paris or Milan. Everyone will surely notice the elegance that is the bag.
KEEPALL BANDOULIÈRE 55 by Louis Vuitton
The KEEPALL BANDOULIÈRE 55 by Louis Vuitton is flexible and spacious. It is dependable and durable. Sophistication is another name for the designer bag that is meant for traveling. Stylish and secured with a padlock and double zip, it is the bag made just for you.
Each of the color combinations of the designer bag are captivating and showoff the true color palette of Louis Vuitton. It is the ideal bag for your next getaway or a business trip. You can never go wrong with Louis Vuitton.

We have been wearing out our jandals (Kiwi for flip-flops) on our travel adventures around the world since 2009. We think our blog is thought provoking and a little witty. But we have been proven wrong before. Find out more about us here...
What Are You Looking For?