Tips For Diving In Australia As A Beginner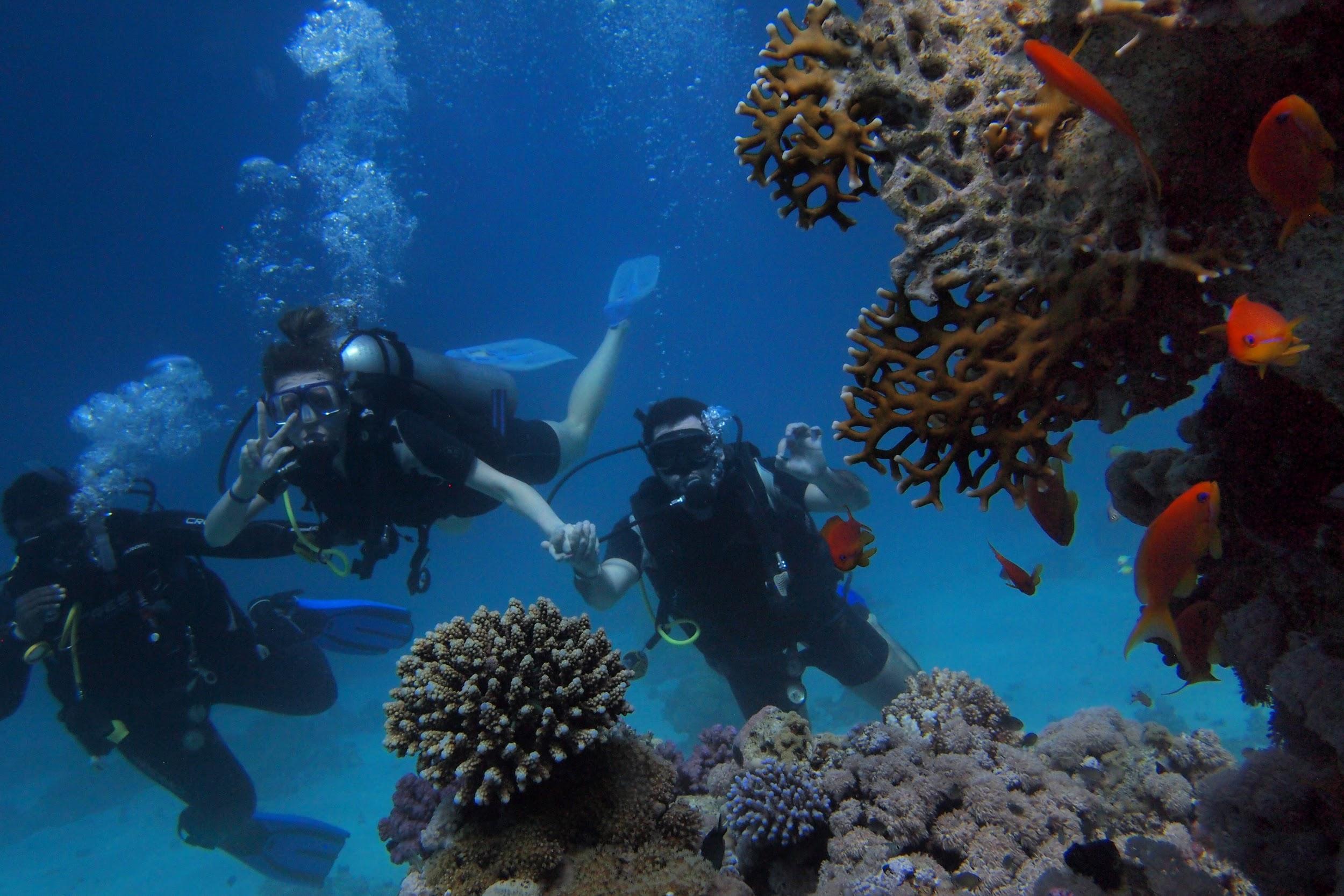 Being able to do diving during your spare time can be life-changing. There's so much just waiting to discover in our oceans that it seems like a wasted opportunity to not explore it. Being above ground, we see the vast expanses of ocean, but many of us will never venture underneath to see the wonderful wildlife and nature that lives below. For anyone diving for the first time, the experience might seem a little daunting, however, once you know the basics, it gets easier. Here are some tips for diving in Australia as a beginner.
Research is important, as it is when it comes to anything that's new for you. It's important to get an idea of what is expected of you as a first-time diver, the places that are available to dive and the dangers that come with it. For many, diving is something that is based on how healthy you are and how you perform underwater. If you're afraid of vast open spaces, then perhaps diving in the deep end isn't something you'd enjoy and so you're probably going to prefer the shallow end. Think about what might pose as a health risk for you as an individual and whether it's something that could endanger you or can be looked past if managed in the correct manner. Consider all these factors and do plenty of research before you start looking for companies or services that offer the diving experience.
A good location is essential for diving, and although you shouldn't really be doing anything too daunting for your first time as a diver, there are still plenty of places that are iconic for their beautiful nature and wildlife underneath. When researching good locations, it might be worth starting off with HMAS Brisbane. They offer diving activities in a diving site called HMAS Brisbane, which is a sunken wreck. This unique type of diving experience is one that will definitely quench your thirst for diving, and you'll soon find yourself wanting to explore other diving areas, whether that's in Australia or throughout the rest of the world.
Always Listen To Your Instructor
When learning to dive for the first time, it is essential that you listen to the instructor and to not allow yourself to be distracted. Just like you would when doing a skydive or an extreme sport that requires you to learn the basics first, it's important to pay attention. Otherwise, you might be putting yourself at risk and the risk of other people's lives who are there to look after you. When it comes to diving, you are going to be underwater, and in some situations, it might be a place that's significantly deep. Getting into air trouble, you want to know the relevant signals or procedures that the instructor has put in place for you. These rules and instructions are put in place to protect you, so take them seriously.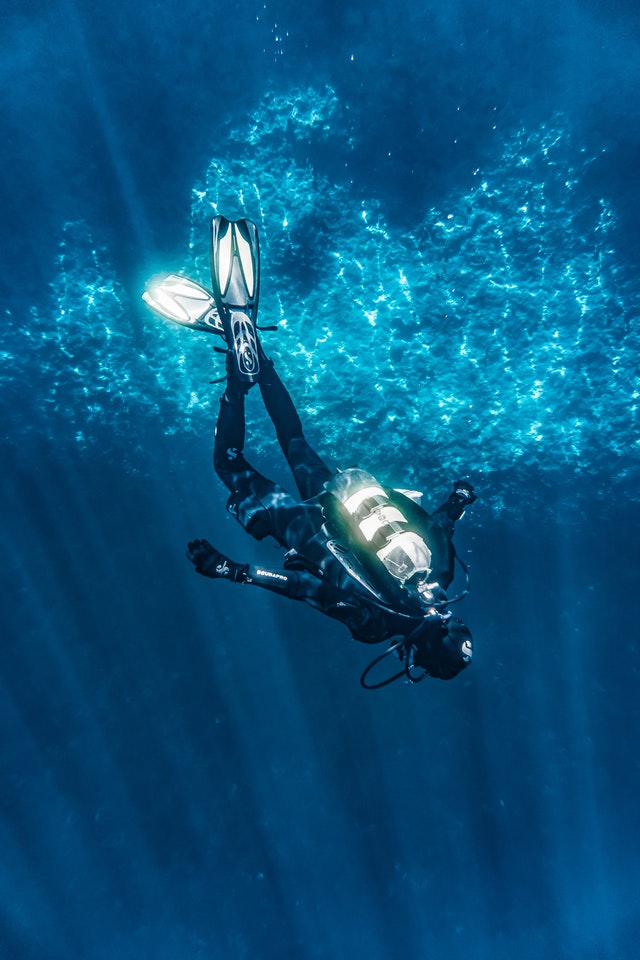 Diving isn't as simple as the more basic of things that you learn in life, and so it's good to ease yourself into it, rather than throwing yourself into the deep end (pun intended). It's the pressure that you don't want to put yourself under unless you feel confident enough to face that type of dive. Start in shallow waters first before venturing into the deeper parts of a dive site. Always proceed with caution and if you have any reservations about doing it, speak to your instructor. Panicking in these types of situations isn't helpful for anyone, and you want to go into the dive feeling confident and knowing that this isn't something that is going to feel out of your comfort zone.
Buy Yourself Your Own Equipment
When you're skilled enough in diving, it might be worth getting some of your own basic diving equipment. This can provide for more opportunities to go diving alone or with family, but it's something that you shouldn't be doing until you're more experienced. Having your own equipment can encourage you to do more of it, even if it's as basic as a snorkel and goggles. It can be nice to have your own when it comes to diving and doing more of it.
Diving in Australia and beyond is something everyone should give a go, and it's possible to pick up the skills quite quickly by using these tips. You'll start off as a beginner, but you'll soon find you become comfortable in the water after you get the help needed.
Time To Start Travelling Again – Soon!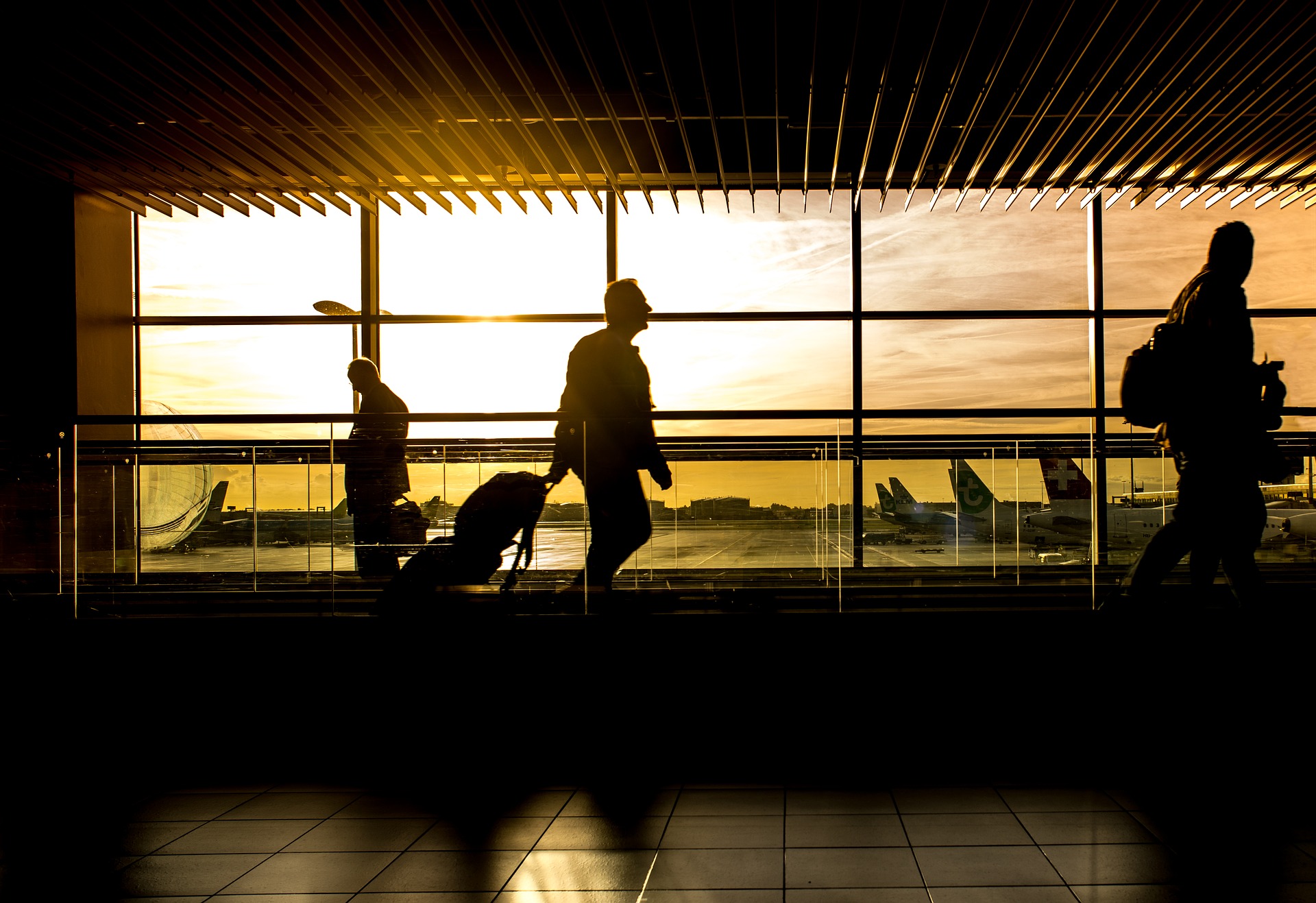 Fellow travelers, most of you must be feeling that old wanderlust very strongly right now! I'm pretty sure most of us are ready to go out and explore like we did before. The good news is that it looks like we are nearing that point.
Most major airlines and destinations are at the very least starting to open up and book non-humanitarian flights (check sites like SkyScanner & CheapOAir), with departure dates ranging from two weeks to three months' time, depending on, depending on the destination.
So the question remains: where should you go first? Here are some of Four Jandals' thoughts on the subject:
Montreal, Quebec, Canada
We've already been to Montreal many times before, as that link can surely show you. We really want to go back and enjoy the life in that vibrant city. Here's a few reasons why:
-International flights will be available in a few weeks.
-Everything except for combat sports, amusement parks (La Ronde closed, too bad), and major events is now open.
-Cuisine, cuisine, and more cuisine. Bagels, smoked meat, poutine, mmmmmmm.
-Montreal for all it's panache is surprisingly cheap if you know how to avoid the tourist traps.
Punta Cana, Dominican Republic
Why Punta Cana? Great all-inclusives. This option is really good for people who just want to kick back and relax and not necessarily even move that much, which is something maybe we all want at one time or another.
Several days of beaches, buffets, luxury accomodations and absolutely no schedule. And nobody else does it quite like they do it in Punta Cana!
Mexico City, Mexico
Mexico City gets a lot of tourism, but for some reason it's always been greatly overlooked as tourist destination, all the same. This is a shame, because this city has a whole lot to offer.
First off, it's a world-class culinary destination. You can get food from all over Mexico and all over the world here, from chapulines on the street corner to tacos to seafood Veracruz style to asados to Michelin star restaurants, Mexico City will never fail to disappoint a foodie!
Besides this, together with NYC and London, Mexico City features some of the world's best and most prestigious museums. One could literally spend months on end here and still not see everything the museums have to offer.
Add to this great live music and nightlife in general, and a generally great climate (it's rarely below 10 degrees or above 30 degrees centigrade over there), and most importantly, seriously awesome people. Everybody should check this city out at least once.
G​ive yourself a Florida writer's retreat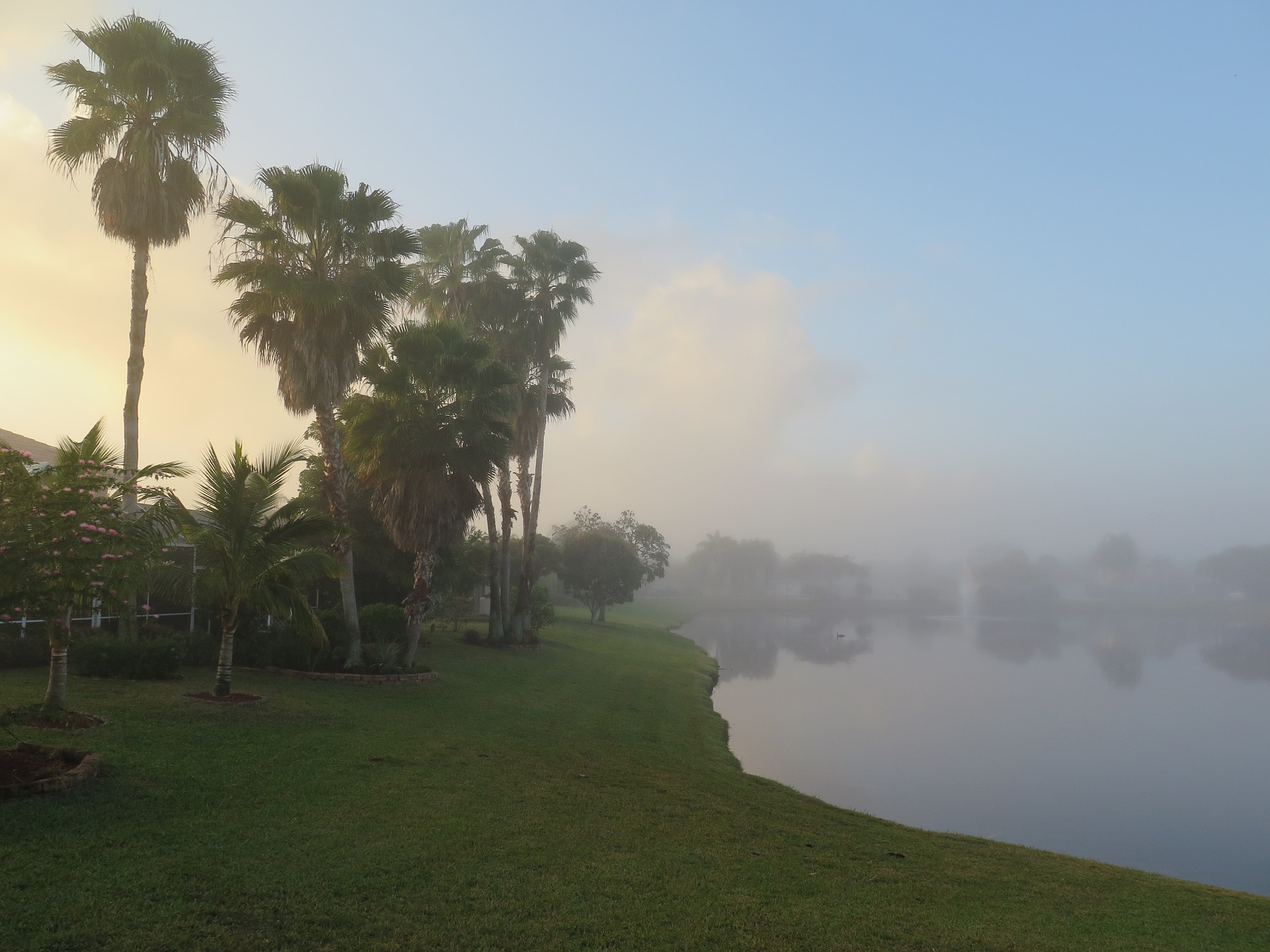 While folks are still trying to social distance, many freelancers could use a getaway. The same gig in the same house with no coffee shops available to go to? It gets old after awhile.
A​ writer's retreat might be in order for you. While holed away in a resort, you can get your freelancing organized on Top Content, order from hidden gem local restaurants, relax, enjoy, and get those creative juices flowing.
Florida may not be your top destination this summer. But if you're looking for a new place to write all alone? Then severalFlorida destinations are a good bet, especially the less obvious ones.
S​tuart
North of Palm Beach County you'll find calm, peaceful Martin County. Stuart is the largest city in Martin County. The small city boasts both great beaches and diminishing numbers of corona cases, and so it's an ideal place to get away from it all right now. Because it's on the water, Stuart is best known for its fresh seafood. Some restaurants are open for dining. Better yet, you can get fresh, local seafood delivered directly to your resort door.
I​slamorada
I​f you're up for an oceanside drive to inspire your thoughts, make Islamorada the end of your journey. The Florida Keys are a writer's paradise, even during the hot summer months. Less crowded than Key West and a lot closer, Islamorada Is everything you're looking for in the Keys, only you can have it all to yourself. Almost every resort in town is directly on the beach, and yours for relatively cheap. Fresh seafood is plentiful, as is beautiful scenery. On your way down, stop at the Florida Keys Wild Bird Center.
A​popka
Immediately northwest of Orlando, Apopka features a ton of natural beauty and wifi enabled campgrounds. There are many RV and resort parks nearby, including Lost Lake RV Park and Magnolia Park, a campground featuring butterflies & peacocks. While trying to gain inspiration, you can stroll around hugeLake Apopka. Because it isso close to Orlando, Apopka has the shopping and amenities of a larger city. Once you're there, though, you'll feel like you're way out in the country.
M​icanopy
Just outside of Gainesville and close to Cross Creek, the famed home of Florida writing legend Marjorie Kinnan Rawlings, you'll find Micanopy. Named after a title given to Alachua Seminole leaders, this town is a well-preserved slice of old Florida. One great place to stay is the Herlong Mansion, currently running a reopening deal.
S​ebastian
W​ith wifi-enabled camping grounds, coastal views, and quiet summers, Sebastian is a prime place to visit. The town motto is "Friendly People and Six Old Grouches," but the six old grouches probably went back up north for the summer. Hotel rates are low, and between Sebastian and neighbor Vero Beach, you can fulfill whatever food or shopping needs you might have. One optionis the Sportsman's Lodge, a weekly and extended stay property that boasts especially low rates between May & December. Call ahead if you're looking to book a stay.
A​ change of pace can be great for the writer's imagination. Hopefully, you can find it in Florida this summer.
The Best Cities for New Opportunities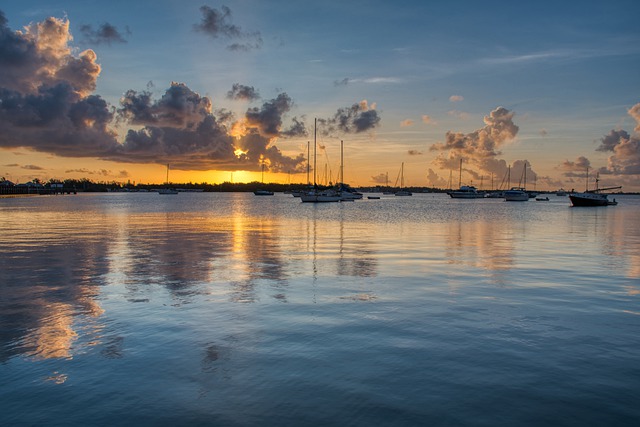 Even in this time, one service that will still remain essential is moving. While relocating to a whole new area might not be at the forefront of many people's minds right now, there are lots of wonderful places ready to welcome you to a whole new lifestyle. Although lots of people are staying put this summer, moving is one of the safest adventures right now.
If you're looking to start a new business in your new location, be sure to check out the New American Bancard company at https://www.northamericanbancard.com/ for help getting off the ground. The post-pandemic economy will be a place that a lot of people are looking to start over, so get moving now.
Sarasota, FL
With calm beaches, great culture, and a slower pace of life, Sarasota is a destination for more than just vacationing. Outstanding restaurants and the picturesque gulf waters are anchored by low cost of living and lots of available housing. Schools are great and performing arts thrive in Sarasota, and living close to The Ringling Museum is pretty great, too. If you need great local movers when you arrive, be sure to call Great Local Movers, who will be happy to welcome you to the jewel of west Florida.
Franklin, TN
Want Music City Magic without the Music City cost of rent? 30 minutes south of Nashville, you'll find your answer. While costs in Tennessee are rising, Franklin remains an affordable option for many singles & families. Close to the Smokey Mountains for nature lovers, Franklin also boasts the historic Mockingbird Theater, a local gem.
Provo, UT
A booming tech sector and growing cultural scene helps boost Provo's reputation as "the Austin of the Mountain West." With low cost of living, an exciting music scene, and enormous job growth, you might want to get in on the goods of Provo now, while costs are still low. Proximity to the benefits of Salt Lake City and the stunning beauty of Zion National Park are also terrific reasons to head west.
Lancaster, PA
Close to Amish Country, Philadelphia, and dubbed the new Brooklyn, Lancaster is a great place to move to. It has outstanding restaurants, incredible shopping, and is a rising star on the East Coast. Lancaster offers a lower cost of living with reasonable access to the biggest cities on the Eastern Seaboard. It is a great place to relocate for both young professionals and for families.
Boise, ID
If you're looking to leave behind urban life without leaving behind culture and opportunities, Boise is for you. Idaho's largest city experienced growth three times that of the national average in the last decade. Boise is only looking up from there. The natural beauty of the city is boosted by a nearby central Idaho dark sky preserve.
Think of a big move like a very big vacation. Take the plunge, and you might thank yourself once the world has returned to normal.

We have been wearing out our jandals (Kiwi for flip-flops) on our travel adventures around the world since 2009. We think our blog is thought provoking and a little witty. But we have been proven wrong before. Find out more about us here...
What Are You Looking For?