9 Travel Safety Tips for Couples – While Travelling
Using a few basic travel safety tips for couples, and solo travellers, you can cut down your risks while you travel the world on your next adventure.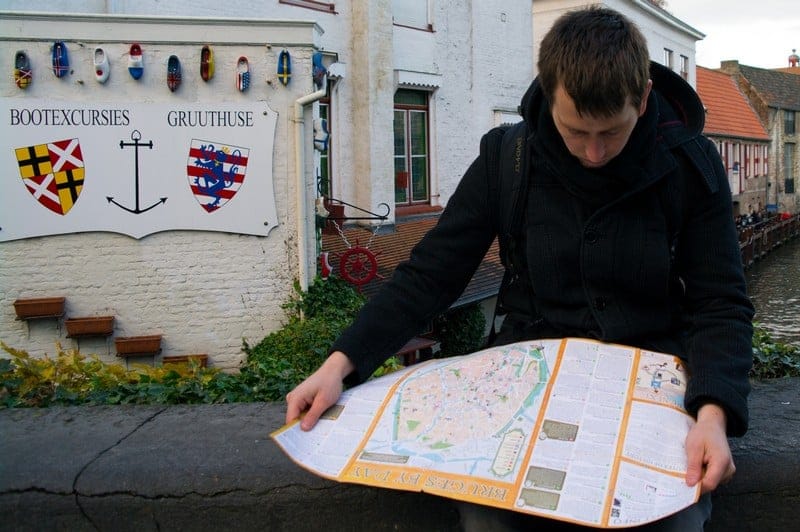 Note: We actually wrote these travel safety tips for couples before we heard about the tragic killing of the solo female traveller Sarai Sierra in Turkey. Our travel safety tips can also be used by solo female travellers and males.
This post is a follow up to our previous article: Travel Safety Tips for Couples, Before you Travel.
We felt obliged to write about travel safety because we get asked a lot of questions regarding travel safety. We travelled to Egypt over a year ago and still get asked "is Egypt safe to travel to?"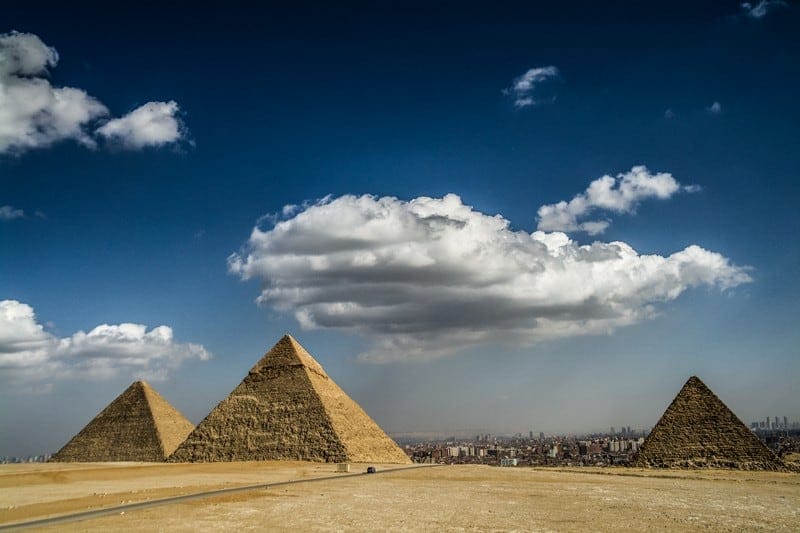 Of course travel in Egypt is safe! 
We basically consider that everywhere in the world is safe to travel to, as long as you are sensible and take precautions. It is like I said in our previous post, you don't want to listen to everything others say, especially the media.
The world is NOT dangerous or unsafe. Sure there are dangerous people and destinations, but they are a really small percentage of the world.
And most of the unfortunate bad experiences that happen to travellers arise from them being stupid, drunk or just in the wrong place at the wrong time. By using a few simple travel safety tips, you can cut down your risks.
Travel Safety Tips for Couples
After 3 years of travel we haven't had anything stolen and have NEVER felt unsafe because we follow our basic travel safety tips for couples, and solo travellers.
Travel Safety Tips: Blend in
One of the keys to travel safety is to limit drawing attention to yourself.
The closer you resemble a tourist, or more specifically the less you resemble other tourists, the better it is for you. Wearing sandals with white socks or sneakers with a large camera dangling from your neck is kind of a giveaway.
Similarly if you are waving around a map you may be targeted.
Travel Safety Tips: Dressing appropriately
Once you have stopped acting like a tourist you want to dress appropriately.
By leaving your valuables at home you should be carrying less stuff as you explore the streets. Everything you carry should be able to fit into your pockets or be within your bubble of "personal space". Any time someone gets within that bubble you know to keep an eye on things.
There are always situations where this is unavoidable such as tightly packed public transport or local markets. To reduce your risk and avoid being pick-pocketed you want to keep your wallet in your front pocket, preferably buttoned up. Or use the inside pocket of your zipped up jacket.
You might also want to consider buying a "money belt" (examples here) that wrap around your waist underneath your shirt.
Finally, if you are a travelling couple ensure that you both carry your money and that it is not all in the same place. By spreading it out you won't lose it all if one is stolen or lost.
Travel Safety Tips: Gather your gear
On arrival, or departure you are most likely to lose something.
At the airport you are tired from travelling and rush through customs eager to go exploring. Simply stuffing your wallet or passport at the top of your bag or in your back pocket is not good enough.
Use a money belt or secret compartment in your luggage to store valuable items.
It's the same situation in a restaurant, accommodation or at an attraction. Take a moment to stop, gather yourself, and your belongings. As you walk away check behind you to see that you didn't leave anything behind. I always do a quick "pat down" to check my camera, wallet, phone etc are in the right places.
If you know where everything should be then it becomes very easy to make this a simple routine ritual.
Travel Safety Tips: Don't leave it unattended
We see this all the time. Someone sits down at a cafe and promptly ignores their bag or coat because they feel safe.
Always keep your items in your line of sight and within that personal bubble of space. It isn't hard for someone to wander by and take something from your chair, or table, when you are distracted by delicious pastries and coffee.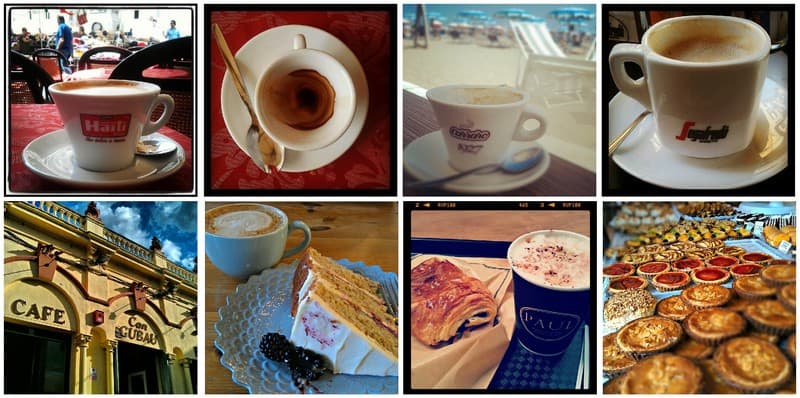 Travel Safety Tips: Stay Alert
Before leaving your accommodation ask the staff if there is anywhere in the city they recommend not going. While you don't necessarily want to stick to the boring tourist trails, you also don't want to end up in seedy areas.
It is easy to unwittingly wander up the wrong street when you are gazing at all the sights. Just retrace your steps (guys are a little better at this than girls for some reason) and carry on your way.
The important thing is that you see what is going on around you. Take notice of what strangers are doing because it's common practice for thieves to work together.
Kids with signs may try to distract you while the others pickpocket you. Or women will beg for money while pushing a crying infant in your face. While we feel bad doing it, we always just ignore them and keep walking. Once you stop, you become a sitting duck.
Our only rule is that if someone outright robs you then NEVER FIGHT BACK. Insurance will cover anything stolen and it is better than getting injured or worse.
Travel Safety Tips: Lock your luggage
While you should travel with minimal stuff, anything you leave in your accommodation should be locked away. Most hotels and hostels provide safes or lockers.
Our small padlocks probably wouldn't stop a determined thief, but it will make them think twice and/or slow them down. Stealing your stuff is all about speed, so most won't take that risk.
Travel Safety Tips: Walk away from confrontations
Everyone has been in a situation where someone upsets you or makes you angry. They might have accidentally bumped you or tried to chat up your girlfriend. Some ridiculous people might just be looking for a fight.
Unless you are Chuck Norris, walk away calmly. You never know who that person might be associated with. If they follow you then stick to public areas and find a local spot to ask for assistance.
And by no means are we telling you to avoid people. Meeting people is a main reason to travel!
Travel Safety Tips: Know your way out
Memorising maps and routes comes naturally to me but there are still many times I have gotten lost while wandering small streets in Italy, Egypt and Turkey.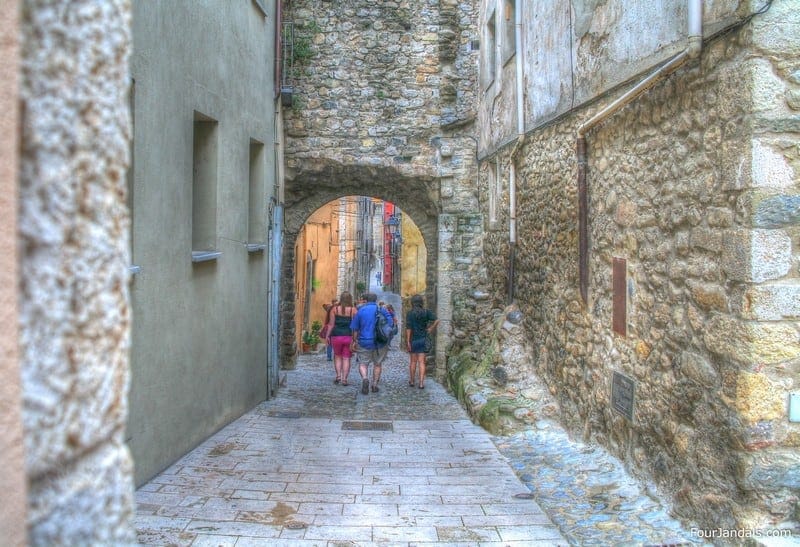 Familiarising yourself with local landmarks as you wander around the streets of a foreign city can be very helpful for when you do take that eventual wrong turn.
Don't be afraid to ask for help. If you have taken the time to learn a little bit of the local language then someone will be willing to help you out. Our favourite experiences have been after we have gotten lost then shown where to go by a friendly local.
Travel Safety Tips: Don't try this on holiday
While we love to step outside our comfort zones, we don't take unnecessary risks. Especially when something looks a little dodgy.
There are way to many stories of travellers getting injured, or killed, while taking part in something life threatening. Sure we have run with bulls, driven scooters in Italy and scuba-dived in Egypt. But we consider these calculated risks. And we had great travel insurance.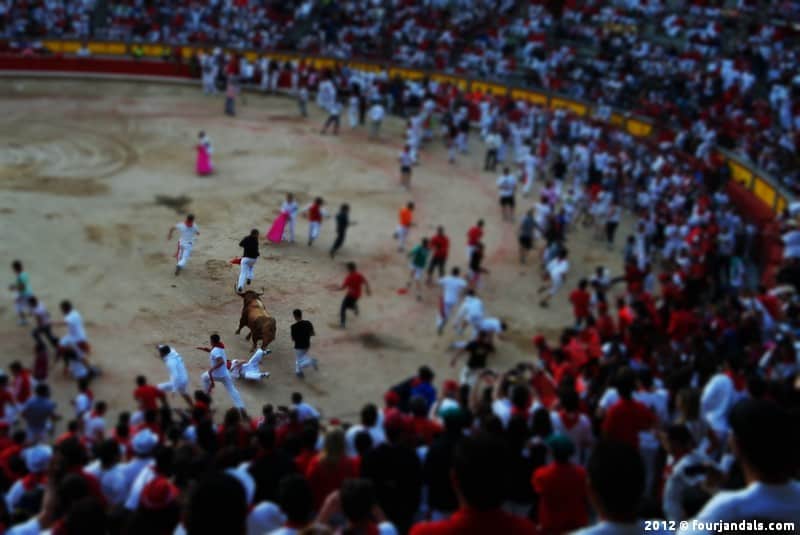 If you want to take part in adventure travel activities then always check that the operators have legal qualifications and a good safety record too. The cheapest option is usually that price for a reason.
Travel Safety Tips Summary
No we are not trying to scare you away from travelling. We just know from experience that people seem to go on holiday without their brains. By showing you examples of worst-case scenarios we hope that we can limit your risks.
Travelling is safe when you reduce your risks and take precautions.
The important thing to remember is that if you do suffer a loss or a problem, don't let that ruin your trip!
7 Best Ways to Explore Greece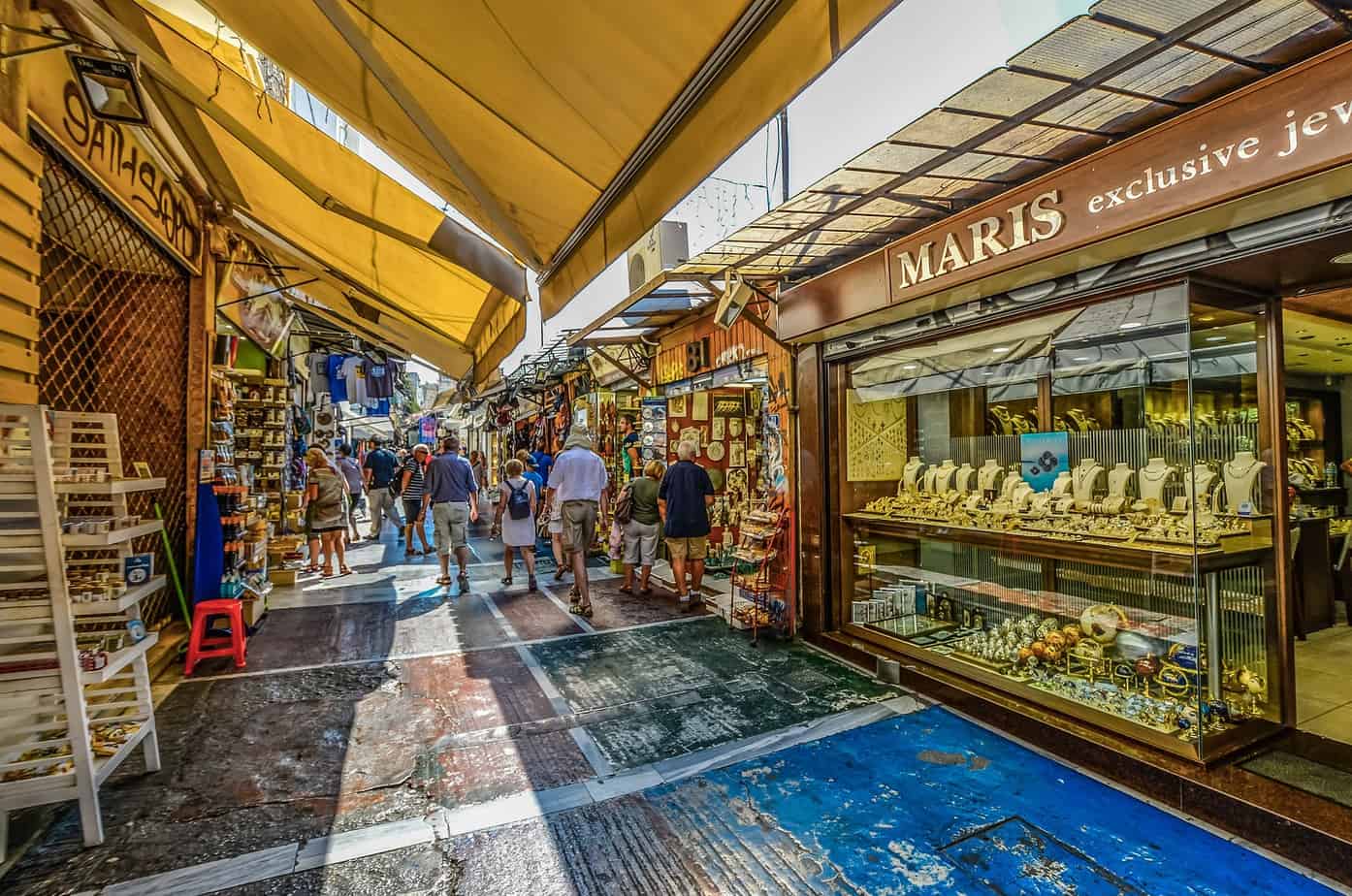 Greece has everything to offer travellers–whether you want to explore bustling cities, relax on pristine islands, learn about fascinating culture, or just soak up the sunshine. Whatever you decide, we hope this list helps inspire your next trip to the country.
Visit Athens
Athens is one of Europe's most beautiful cities and should be at the top of every traveller's itinerary when visiting Greece. This thriving metropolis boasts of over 1 million inhabitants and a rich history dating back to 3000 BC. Overlooking the Saronic Gulf, the Acropolis dominates the skyline with its distinctive minaret-like structure built upon layers of rock.
Its construction started under Pericles and continued right up till 1828. For centuries now, Athenians have lived side by side with their past glory. Athens offers plenty of reasons to visit its many museums and monuments, including the Acropolis, Keramikos museum, Ancient Agora Museum, National Archaeological Museum and more.
Sightsee the Peloponnese Peninsula
The Peloponnese peninsula stretches southwards from Sparta and includes the largest cities of southern Greece: Corinth, Argolis, Patras and Larissa. Its mountainous terrain provides excellent conditions for walking, biking, para-gliding, rock climbing and mountaineering. The area is dotted with small settlements, monasteries, castles, and churches dating back centuries.
Take a boat tour along the Greek Islands
The best way to see the beauty of the Greek Islands when you visit Greece is by taking a cruise ship vacation. You'll experience breathtaking views as well as enjoy an authentic island lifestyle that's unlike anywhere else in the world. There are dozens of different cruises available throughout the Mediterranean Sea; however, there are only two main types: coastal tours and offshore trips.
Coastal tours take passengers near shore while offshore excursions allow them to travel farther out into the open sea. If you're looking for something between these two options, consider a mix of both. For example, a combination of a coastal tour followed by an overnight sail will give you time to spend ashore before returning home. For the best experience, consider renting a private boat or yacht.
Get into the water activities at Mykonos
Mykonos is known for being one of the world's top destinations for windsurfing, kite surfing, parasailing, scuba diving, jet skiing and yachting. Whether you prefer land-based sports or sea adventures, you won't get bored on Mykonos. Several companies run organised trips to different locations around the island. However, if you'd like to venture off the beaten track, there are several opportunities to rent equipment locally.
Watch sunset drinks while sitting by the beach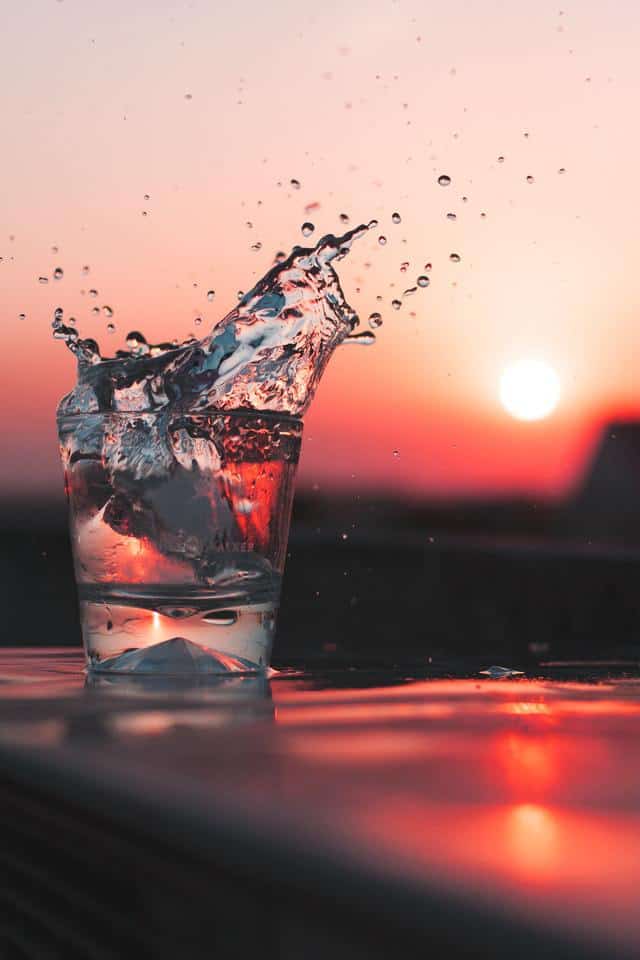 Kos offers several great locations for watching sunsets. One particular area worth checking out is at Kasteloura Beach where you'll find a bar serving cocktails with fantastic views across the water. Alternatively, head to Platis Gialos harbour, where you will spot dolphins playing around the boats moored nearby.
Have breakfast overlooking the sea in Corfu Town
Corfu town sits right next to the beautiful bay of Laganas, where it enjoys views over the Gulf of Mirabello. This picturesque location means that this part of Corfu will always be busy, especially during summer months. However, even though there are plenty of bars and clubs, most people still choose to enjoy their breakfasts here.
Wander through old town Patras
Patras used to be one of the largest cities in southern Europe until the 19th century. It keeps much of its original charm despite being modernised. The old quarter contains ancient churches, narrow streets lined with restaurants, cafés and boutiques. There's also lots to do beyond wandering around the old town; take boat trips or visit the Aquarium of Southern Italy.
Enjoy seafood fresh off the grill in Halkidiki
Halkidiki is a popular choice among tourists looking for cheap holidays in Greece. With so many activities available, no matter what your interests may be, you're bound to have fun!
Do a wine tasting in Rethymno
The Greek island of Crete is most commonly associated with luxury resorts, high end cuisine and glitzy nightclubs. However, those seeking something more down to earth will enjoy visiting the small towns scattered throughout the region. Among them is Rethymnon located along the southern coast. Here, visitors can sample some delicious wines before heading home.
Greece has been attracting travellers since antiquity. Today, thousands flock here every summer hoping to experience this beautiful country first hand. From exploring bustling markets to relaxing on pristine islands, there's plenty to see and do in Greece. Whether you choose to stay in cosmopolitan Athens or explore remote villages dotted all over the Aegean Sea, there's always an adventure waiting just round the corner.
5 Best Things To Do In Maryland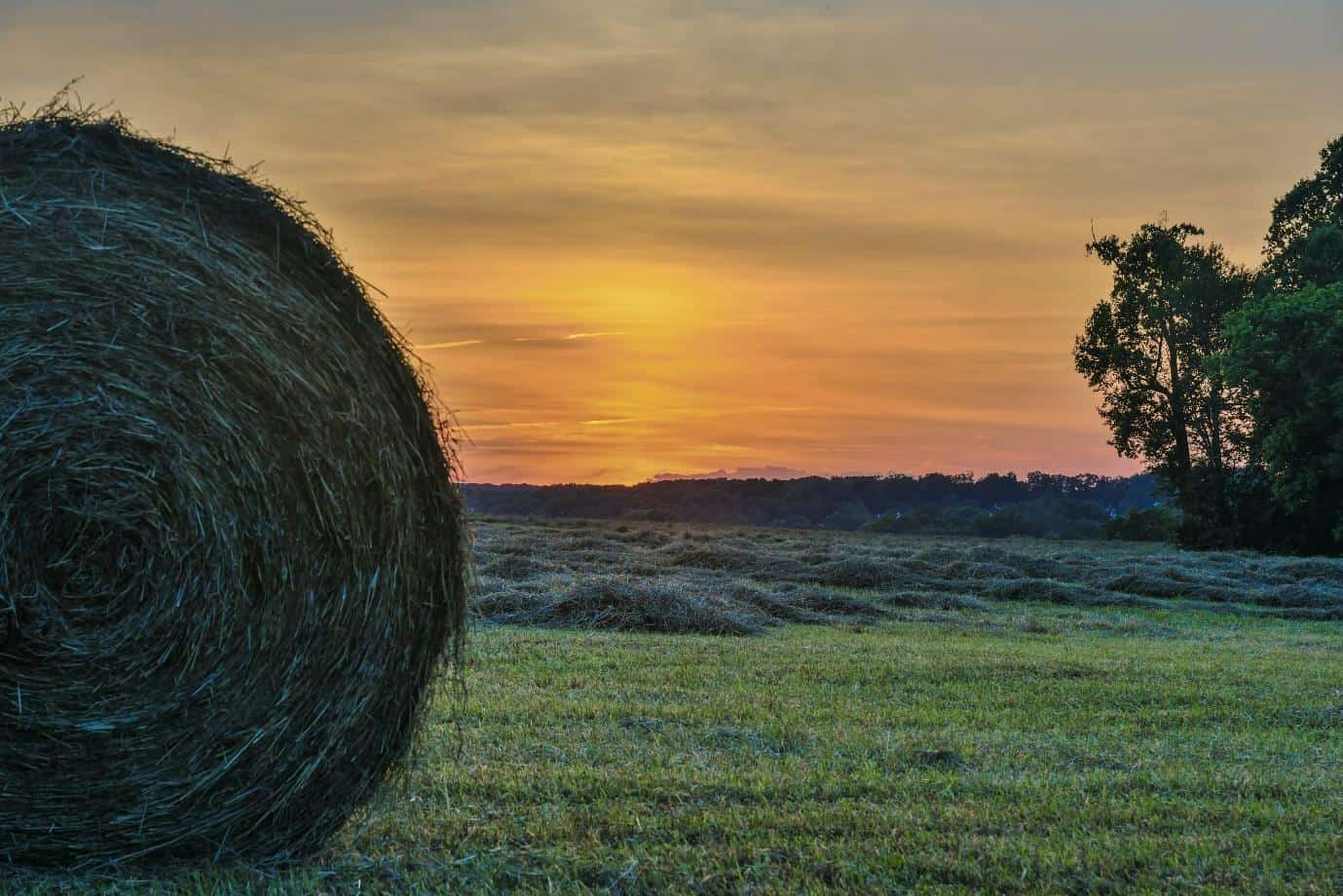 One of the smallest states in the United States, Maryland sits peacefully on the Atlantic shore on the historic Chesapeake Bay, near Washington, D.C. Regardless of its size, this beautiful state has a lot to offer—from museums to historic sites, breweries, amusement parks, lakes, thriving wetlands, forested mountains, lakes, and waterfalls to keep you entertained throughout.
The state is quite popular with sailors, beachgoers, and nature lovers due to the vast number of outdoor settings. However, that isn't to say that Maryland doesn't appeal to others. Sports betting and gambling are legal in Maryland. Meaning, a lot of people from the neighboring states often enter to visit Maryland sportsbooks and casinos.
After all, you don't require a huge budget to experience all the fun Maryland has to offer.
If you are planning a trip to this state, here are the top five attractions you shouldn't miss visiting.
1. National Aquarium
Located in Baltimore, the National Aquarium is a dramatic building that overlooks the Inner Harbor. Inside, you will find the replicates of numerous ecosystems for marine life from across the world. Additionally, the place is also home to birds, mammals, and appropriate plant life.
Though all environments are not underwater, they do share a common link to water. The largest of all the ecosystems here is the five-story Tropical RainForest, where you will get to explore life at various levels—from forest floor to the treetops and from plants to frogs, birds, sloths, and monkeys.
In the Atlantic Coral Reef Exhibit are sharks and dolphins alongside other tropical fishes.
2. Ocean City Boardwalk
As the name suggests, this attraction is located in Ocean City. It features nearly 3 miles of exciting pedestrian route lined with various sorts of entertainment for people of all age groups.
You will also be able to find some of the most popular attractions for families in Maryland near the boardwalk, including museums, restaurants, rides, and hotels. So, after enjoying a leisurely stroll, taking in the beautiful beach with soft sands and sparkling waters, consider grabbing an ice cream and finding a place to relax.
If you are traveling with your kids, drop by Timper's Rides and Amusements and Ripley's for some added fun.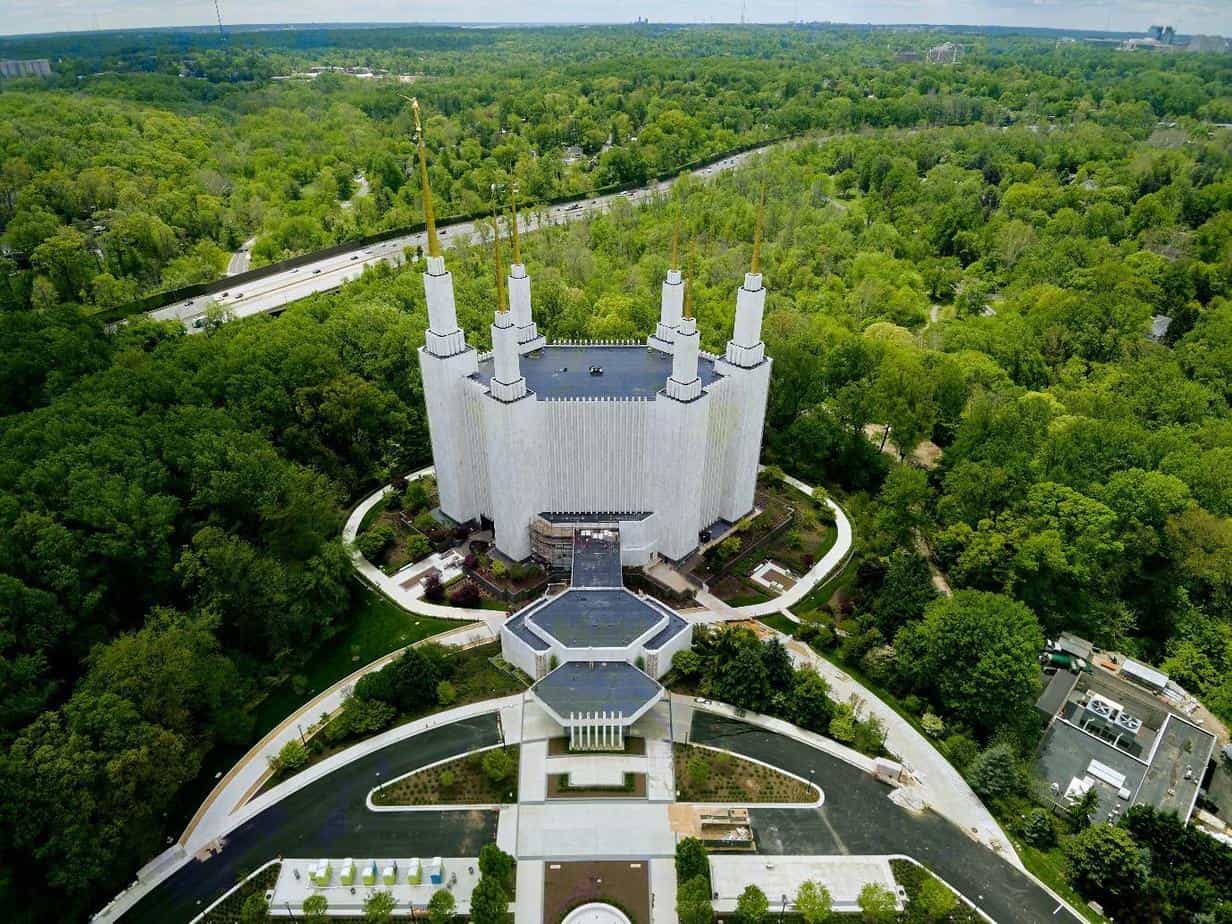 3. The Walters Art Museum
The Walters Art Museum situated in the Mount Vernon Cultural District in Baltimore is a unique cultural landmark. It is also one of the few institutions in the world that stand for a comprehensive history of world art.
The museum features all forms of art from the third millennium B.C. through the early 20th century. The collections are displayed and interpreted spectacularly. However, the museum is best known for its magnificent jewelry, ivories, enamels, bronzes, and illuminated manuscripts.
Furthermore, the Greek, Roman, Egyptian, and Byzantine antiquities here are immaculate. So are the medieval and Renaissance art collections.
4. Old Town Annapolis and William Paca House
Located between the Town Dock and the Maryland State House are a handful of blocks that feature history and charm. The State House was once the United States Capitol. It is also one of the oldest State House that is still in continuous legislative use.
The William Paca House and Garden are located down the hill. As you make your way there, you will get to explore narrow streets brimming with picture-worthy brick and clapboard buildings. Now, if you are wondering who William Paca is, he was the signer of the Declaration of Independence.
The place was fully refurbished with period antiques and original Paca family items. It features a two-acre garden with a fish-shaped pond, terraces, and a topiary. The house is also an example of how an influential and prosperous Annapolis family looked and felt in the colonial era.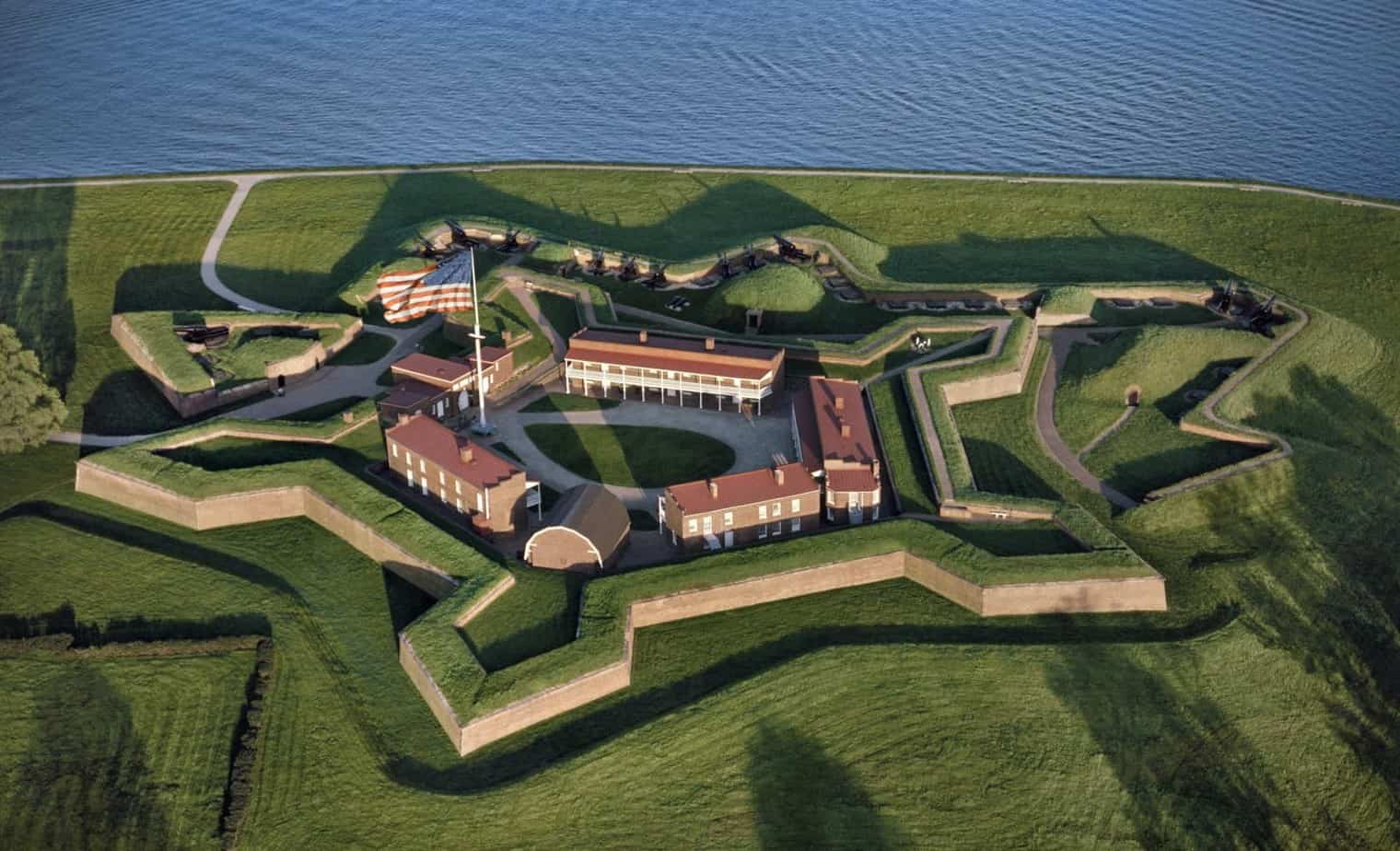 5. Fort McHenry National Monument
The fort was completed in 1803 in an effort to secure the entrance to Baltimore's busy harbor. In 1814, Fort McHenry withstood a 24-hour bombardment by the British, thereby evolving to be a national icon in the country. However, there is more history to this fort than the bombardment.
The fort once saved Baltimore from occupation. It also acted as a source of inspiration for Francis Scott Key to write The Star-Spangled Banner. He was held a prisoner on a British ship during the attack.
While at Fort McHenry, you can tour the buildings, walk the ramparts, or catch a dramatic multimedia presentation on the fort's history and the national anthem.
Where Is Polynesia, And What Is The Disney Polynesian Village Resort?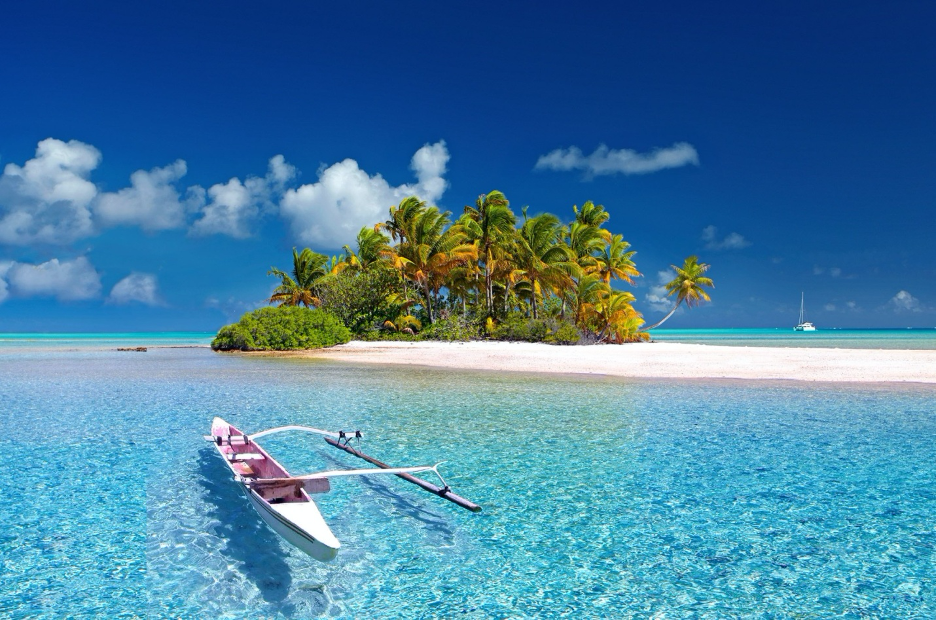 What does Polynesia mean?
The word Polynesia comes from 2 Greek words, "poly and nesos", which translates to mean  "many islands". The name is appropriate considering that the Polynesian islands take up more than 800,000 sq miles!
Where is Polynesia? Thanks to Disney it can be a lot closer than you might think. In this article, we'll review a few fun facts about Polynesia, as well as what you can expect when visiting the Disney Polynesian Village.
So take a look! By the time you're done reading this article, you can start planning your dream vacation.
Where Is Polynesia?
Where is Polynesia? Polynesia takes up a large triangular area of land in the east-central Pacific ocean.
The apex of the triangle is right at the Hawaiian Islands. The base angles of the triangle are New Zealand for the west angle and Easter Island for the eastern base angle.
In addition to stretching out from Hawai, Polynesia also includes its group of Polynesian islands. A few of the islands include Samoa, Tonga, Cook Islands, Wallis, and French Polynesia. At the islands, you can find picturesque overwater bungalows.
Where Is the Disney Polynesian Village?
You can find the Disney Polynesian Village in sunny Florida, right by the Magic Kingdom. The resort rests on the shores of the Seven Seas Lagoon.
The Seven Seas Lagoon is a body of water made by humans. It's like an aquatic red carpet leading to Magic Kindom. The lagoon features boating, fishing, and more fun activities for guests of all ages.
What the Disney Resort Is Like Inside
After opening in 1971 the Polynesian Village Resort has been a sought after location by many guests. The resort has a motto, "Aiita Peatea", translating to mean "Tomorrow there will be another day, exactly like today". In other words, don't worry, life's good!
The zen-like motto reflects the laid back, peaceful atmosphere of the resort. The 847 room resort is only 2 monorail stops from the Magic Kingdom. The entire resort takes up a total of 39 acres and the decorations transform each acre into a tropical paradise.
While touring the resort, you'll be able to enjoy looking at waterfalls, tiki torches made of bamboo, tropical plants, and of course a beach area. The casual, family-friendly resort uses the Great Ceremonial House as the lobby. You could easily spend all day just hanging out in the lobby admiring all of the exotic plants and landscaping.
Disney Vacation Club
Moving on, let's look at what being a Disney Club Vacation member is all about. If you already know you want to visit Disney resorts more than once, a membership could help you save money.
When you're a part of the Disney Vacation Club or DVC, you'll get a certain amount of points. The number of points you get is up to you based on your initial membership purchase.
Next, you can use the points to reserve your stay at any of the DVC resorts like the polynesian dvc resort in Florida. There are DVC resorts all over the world, and your membership won't lock you into a singular location. Instead, you'll have access to all of the resorts worldwide, as well as additional DVC member benefits and perks.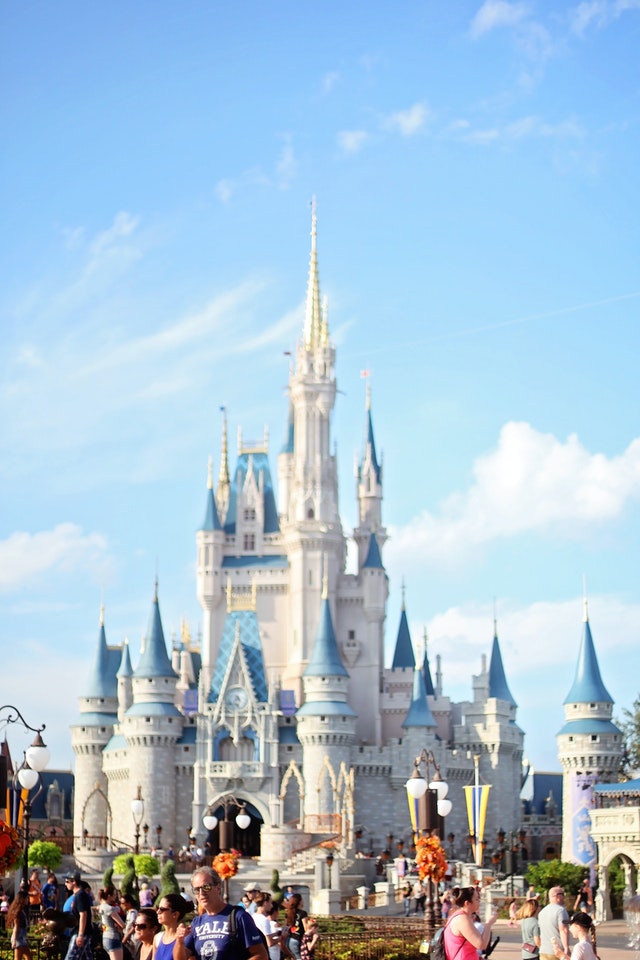 What To Expect in Your Resort Room
What do the rooms look like at the Polynesian Village Resort? All of the rooms are in 1 of 11 different longhouses.
The longhouses are large buildings, that allow you to access your room from an interior hallway. Every room is either 2 stories or 3 stories high.
A standard room at the Polynesian will have a day bed, 2 queen-sized beds, a small table, 2 chairs, and an armoire for your clothes. The standard room size is about 415 square feet and you can't have over 5 occupants in any 1 room. You'll also find amenities like a coffee maker, ironing board, Disney shampoo and soap, an iPod dock, and a safe.
Did you want to get a king-sized bed? If yes, you'll have to make a special request since they only have a limited number of king-sized beds available.
Next, if you want to stay in a suite, you can house anywhere from 4-9 people. All of the resorts suites are in the Tonga longhouse.
Different Room Views at the Polynesian Village Resort
What type of room view matters to you? If a relaxing room view is important to you, we suggest you book a room that offers a lagoon view. If you want to keep an eye on all the action, ask for a clear view of the theme park.
A standard room view will feature the lovely landscaping and walkways the Polynesian resort is famous for. The marina and pool are included in the standard room views, so you can request them at no additional cost!
Finally, some rooms overlook the parking lot. When you book your room, you have to specifically ask to not get a parking lot view, otherwise, you probably will.
Room Check-in and Check-Out Policies
After booking your room, you'll need to download the My Disney Experience App. Open up the app and look for a section titled "Online Check-in". After clicking on the online check-in, you'll be able to request an early check-in.
We suggest you choose the early check-in options since this will give you the most freedom. Rooms aren't ready until 3 p.m., and there's no guarantee an early check-in will mean your room's ready sooner.
However, you will have the freedom to drop off your luggage with the bell services, get your magic bands for the park, and start exploring! Magic bands are colorful wristbands that connect you to everything on your vacation. Your magic band can help you with park access, getting into your room, buying Disney merchandise, and more.
Plan Your Dream Vacation
Where is Polynesia? Now you know where to find the Polynesian islands, as well as Disney's Polynesian Resort.
Were you surprised to discover the resort is right outside of Magic Kingdom? Or how about how you can request a lagoon view for your room?
We hope our article was able to answer all of your questions so you can start planning your dream vacation today! For more great locations to visit, check out the rest of this site.

We have been wearing out our jandals (Kiwi for flip-flops) on our travel adventures around the world since 2009. We think our blog is thought provoking and a little witty. But we have been proven wrong before. Find out more about us here...
What Are You Looking For?