9 Travel Safety Tips for Couples – While Travelling
Using a few basic travel safety tips for couples, and solo travellers, you can cut down your risks while you travel the world on your next adventure.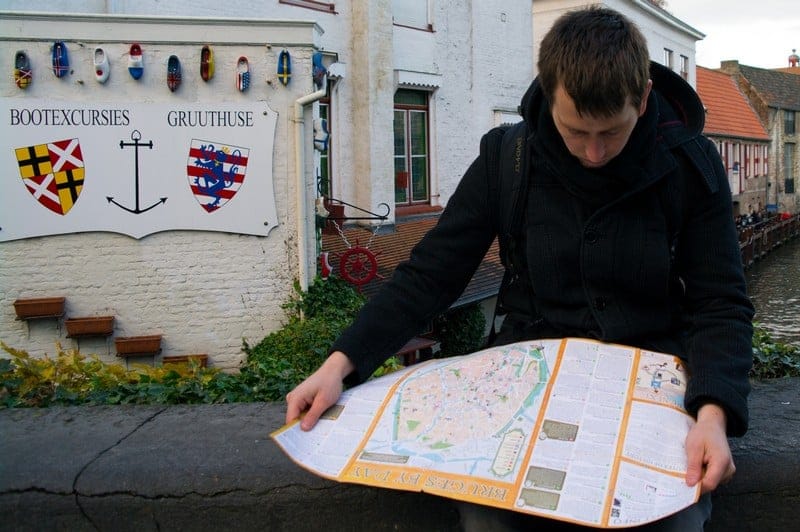 Note: We actually wrote these travel safety tips for couples before we heard about the tragic killing of the solo female traveller Sarai Sierra in Turkey. Our travel safety tips can also be used by solo female travellers and males.
This post is a follow up to our previous article: Travel Safety Tips for Couples, Before you Travel.
We felt obliged to write about travel safety because we get asked a lot of questions regarding travel safety. We travelled to Egypt over a year ago and still get asked "is Egypt safe to travel to?"
Of course travel in Egypt is safe! 
We basically consider that everywhere in the world is safe to travel to, as long as you are sensible and take precautions. It is like I said in our previous post, you don't want to listen to everything others say, especially the media.
The world is NOT dangerous or unsafe. Sure there are dangerous people and destinations, but they are a really small percentage of the world.
And most of the unfortunate bad experiences that happen to travellers arise from them being stupid, drunk or just in the wrong place at the wrong time. By using a few simple travel safety tips, you can cut down your risks.
Travel Safety Tips for Couples
After 3 years of travel we haven't had anything stolen and have NEVER felt unsafe because we follow our basic travel safety tips for couples, and solo travellers.
Travel Safety Tips: Blend in
One of the keys to travel safety is to limit drawing attention to yourself.
The closer you resemble a tourist, or more specifically the less you resemble other tourists, the better it is for you. Wearing sandals with white socks or sneakers with a large camera dangling from your neck is kind of a giveaway.
Similarly if you are waving around a map you may be targeted.
Travel Safety Tips: Dressing appropriately
Once you have stopped acting like a tourist you want to dress appropriately.
By leaving your valuables at home you should be carrying less stuff as you explore the streets. Everything you carry should be able to fit into your pockets or be within your bubble of "personal space". Any time someone gets within that bubble you know to keep an eye on things.
There are always situations where this is unavoidable such as tightly packed public transport or local markets. To reduce your risk and avoid being pick-pocketed you want to keep your wallet in your front pocket, preferably buttoned up. Or use the inside pocket of your zipped up jacket.
You might also want to consider buying a "money belt" (examples here) that wrap around your waist underneath your shirt.
Finally, if you are a travelling couple ensure that you both carry your money and that it is not all in the same place. By spreading it out you won't lose it all if one is stolen or lost.
Travel Safety Tips: Gather your gear
On arrival, or departure you are most likely to lose something.
At the airport you are tired from travelling and rush through customs eager to go exploring. Simply stuffing your wallet or passport at the top of your bag or in your back pocket is not good enough.
Use a money belt or secret compartment in your luggage to store valuable items.
It's the same situation in a restaurant, accommodation or at an attraction. Take a moment to stop, gather yourself, and your belongings. As you walk away check behind you to see that you didn't leave anything behind. I always do a quick "pat down" to check my camera, wallet, phone etc are in the right places.
If you know where everything should be then it becomes very easy to make this a simple routine ritual.
Travel Safety Tips: Don't leave it unattended
We see this all the time. Someone sits down at a cafe and promptly ignores their bag or coat because they feel safe.
Always keep your items in your line of sight and within that personal bubble of space. It isn't hard for someone to wander by and take something from your chair, or table, when you are distracted by delicious pastries and coffee.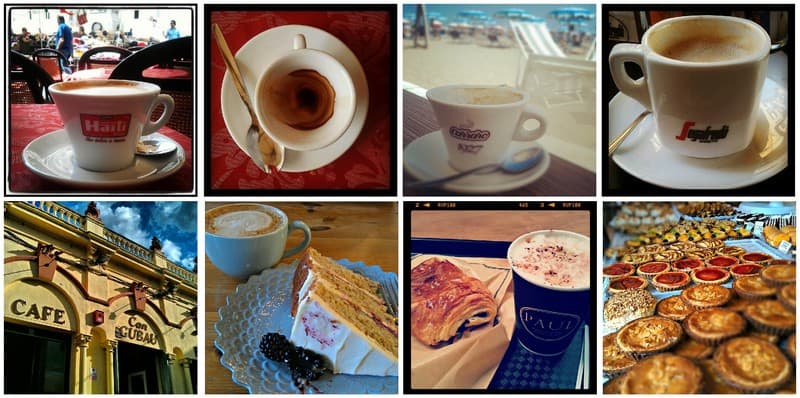 Travel Safety Tips: Stay Alert
Before leaving your accommodation ask the staff if there is anywhere in the city they recommend not going. While you don't necessarily want to stick to the boring tourist trails, you also don't want to end up in seedy areas.
It is easy to unwittingly wander up the wrong street when you are gazing at all the sights. Just retrace your steps (guys are a little better at this than girls for some reason) and carry on your way.
The important thing is that you see what is going on around you. Take notice of what strangers are doing because it's common practice for thieves to work together.
Kids with signs may try to distract you while the others pickpocket you. Or women will beg for money while pushing a crying infant in your face. While we feel bad doing it, we always just ignore them and keep walking. Once you stop, you become a sitting duck.
Our only rule is that if someone outright robs you then NEVER FIGHT BACK. Insurance will cover anything stolen and it is better than getting injured or worse.
Travel Safety Tips: Lock your luggage
While you should travel with minimal stuff, anything you leave in your accommodation should be locked away. Most hotels and hostels provide safes or lockers.
Our small padlocks probably wouldn't stop a determined thief, but it will make them think twice and/or slow them down. Stealing your stuff is all about speed, so most won't take that risk.
Travel Safety Tips: Walk away from confrontations
Everyone has been in a situation where someone upsets you or makes you angry. They might have accidentally bumped you or tried to chat up your girlfriend. Some ridiculous people might just be looking for a fight.
Unless you are Chuck Norris, walk away calmly. You never know who that person might be associated with. If they follow you then stick to public areas and find a local spot to ask for assistance.
And by no means are we telling you to avoid people. Meeting people is a main reason to travel!
Travel Safety Tips: Know your way out
Memorising maps and routes comes naturally to me but there are still many times I have gotten lost while wandering small streets in Italy, Egypt and Turkey.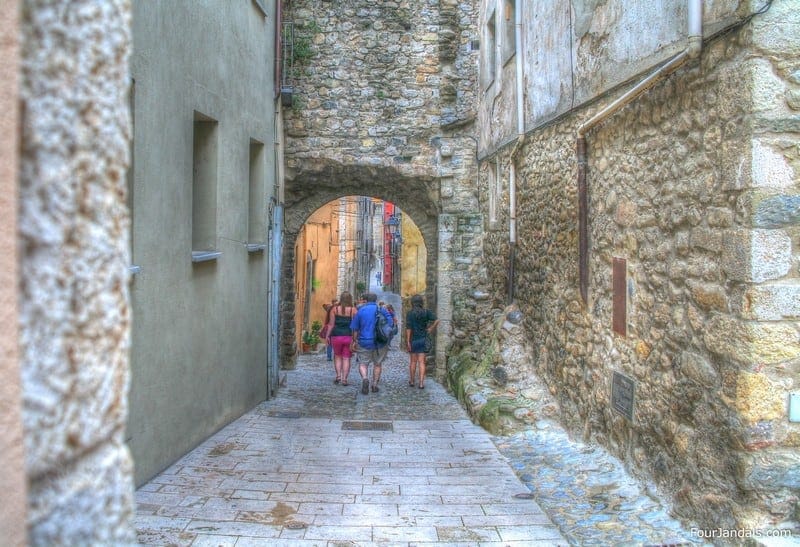 Familiarising yourself with local landmarks as you wander around the streets of a foreign city can be very helpful for when you do take that eventual wrong turn.
Don't be afraid to ask for help. If you have taken the time to learn a little bit of the local language then someone will be willing to help you out. Our favourite experiences have been after we have gotten lost then shown where to go by a friendly local.
Travel Safety Tips: Don't try this on holiday
While we love to step outside our comfort zones, we don't take unnecessary risks. Especially when something looks a little dodgy.
There are way to many stories of travellers getting injured, or killed, while taking part in something life threatening. Sure we have run with bulls, driven scooters in Italy and scuba-dived in Egypt. But we consider these calculated risks. And we had great travel insurance.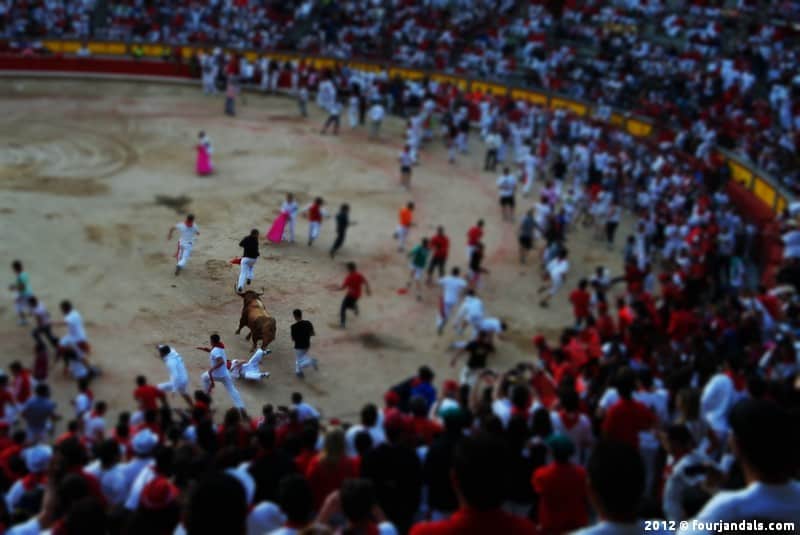 If you want to take part in adventure travel activities then always check that the operators have legal qualifications and a good safety record too. The cheapest option is usually that price for a reason.
Travel Safety Tips Summary
No we are not trying to scare you away from travelling. We just know from experience that people seem to go on holiday without their brains. By showing you examples of worst-case scenarios we hope that we can limit your risks.
Travelling is safe when you reduce your risks and take precautions.
The important thing to remember is that if you do suffer a loss or a problem, don't let that ruin your trip!
Musical Adventures in Rome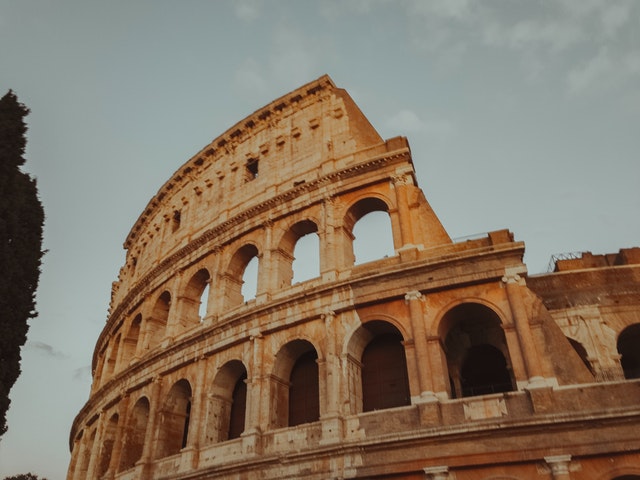 If you like to travel and are a bit of a music fan, head to Rome. This beautiful city caters for all kinds of musical tastes.
You can find concerts in Rome, any day of the week. Most of them take place in the evening, which is perfect for tourists. It means that you can enjoy sightseeing during the day and fill your evening with a musical experience. Here are a few suggestions of where you might like to go and what you could be listening to.
Enjoy the opera
Rome is a great place to attend an opera. You can do everything from visit one of the city's opera houses to enjoying an intimate performance in one of Rome's many churches. As you would imagine, the standard of opera is very high. So, whichever option you choose, you are bound to enjoy yourself.
A dinner concert
Italian food is world-renowned and with good reason. It is always tasty and there are usually several courses. So, during your stay in Rome, you really should eat out as much as you can.
For a special treat book yourself a dinner concert. If you love opera or classical music, you are sure to enjoy the experience. There are several available. Just go online and pick the one that appeals to you the most.
Visit one of Rome's jazz clubs
It pretty much does not matter where you travel in the world the chances are you will find a jazz club. Rome is no exception.  Use this guide to find performances of the style of jazz you like the most.
Go clubbing
If dance music is what you are after, again, there are plenty of venues offering DJs and live performances. Start by heading to Il Circolo degli Illuminati. There are three club rooms and a nice garden. This club offers an eclectic mix of musical genres. The 3 rooms offer House, Techno, Hip-Hop and chill out music.
It is also well worth visiting Shari Vari Playhouse. As well as music they offer the chance to enjoy a meal as well as a wide range of music. Genres include R&B and Hip Hop. This is the place to go if you like to dress up.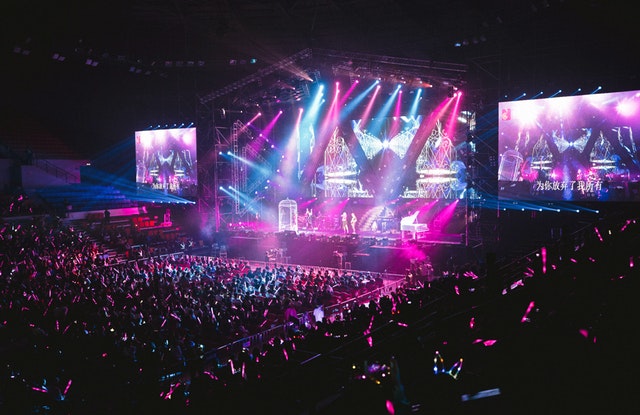 Live music jamming
It is always good to broaden your musical horizons and seek out emerging trends. If that appeals, head to Live Alcazar. There you can enjoy listening to up and coming singers and DJs. Later the dance floor opens up and the atmosphere changes. Effectively you get to enjoy two nights out in one, when you visit this venue.
Take in a music festival
The citizens of Rome love festivals and fiestas. They host them virtually year-round. Everything from Shakespeare to rock music is available. The Village Celimontana festival is an interesting one. It takes place in early September and despite only being 4 years old at the time of my writing this article is already crazy popular. It offers around 100 concerts that feature, jazz, swing, unplugged, rock and roll, tango performances, classical and all kinds of modern genres as well. You would be hard-pressed not to find something that you like.
Hopefully, the above ideas have provided you with some inspiration. Regardless of what musical events you choose to attend, be sure to book in advance. Rome is a busy city, so tickets do tend to sell out fast.
Hiking up and around the Caldera of Santorini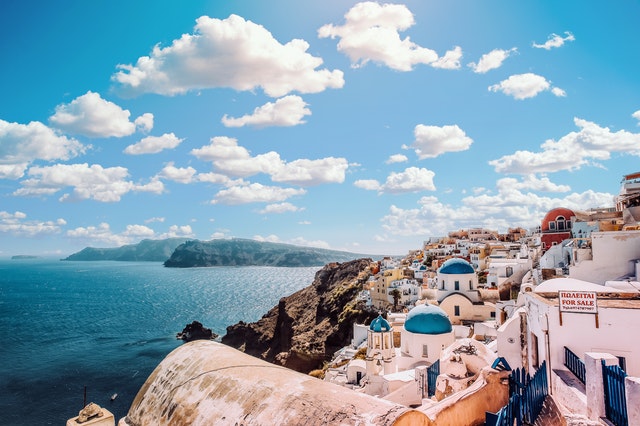 Can we think to typical summer destination where sunbathers go to revel in the sandy beaches. In fact, what draws visitors to this volcanic island is its unique architecture of white-washed houses sitting atop of the caldera, accompanied by the most amazing sunsets Instagram is so full of. 
The only way to really appreciate the beauty of this island is to explore it on foot. There are several hiking trails on Santorini that will take you up and down the winding paths connecting the points of interest you shouldn't miss. Grab some comfortable footwear and prepare to be stunned by the scenery along the way.
Hiking Trail of Ancient Thira
This trail can be done in two ways – either from Kamari Beach to Thira or from Perissa Beach to Thira and vice versa. Seeing as Santorini is one of Greece's most spectacular islands, it goes without saying that it is abundant in historical monuments and the ancient Thira is one of the greatest representatives. For this reason, hiking to Thira is ideal for those with a knack for history and the love of nature.
This is an easy trail lasting around an hour and a half (around 3 kilometers). You can start at Kamari known for its unique black-sand beach. You should head uphill toward Zoodohoos Pigi chapel and Ancient Thira where you can spend some time exploring the archeological sites. After that, the descent toward Perissa starts and the beach will come into view shortly. Parissa beach is 4 kilometers long, well-organized with lots of beach bars and restaurants you can enjoy after a lovely hike.
Hiking Trail from Pyrgos to Kamari or Perissa
Pyrgos is a small inland village that often gets overlooked in the face of Fira, Oia, or Imerovigli but it's actually rather charming and picturesque. This is why you can choose to hike through it and avoid the crowd usually encountered on the other more popular trails. 
Once you are in Pyrgos, it will take you around 6 kilometers to get to Kamari or Perissa. First, the path will lead you to Profitis Ilias Monastery which is also the highest point of the island so you can expect to catch some stunning views of the surroundings. Continue south and after 1 kilometer, you will come across yet another picturesque church – the Church of Christ. Similar to the previous trail, you will walk through the Ancient Thira where a signpost will await, telling you there is about an hour and a half until you reach Kamari or Perissa. From there on, you can choose your path depending on the beach you want to visit.
Hiking Trail from Fira to Oia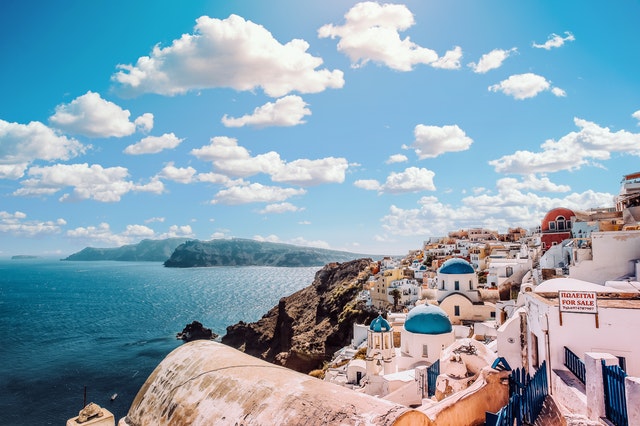 This is one of the most scenic and extensive walks along the Santorini's caldera that will take you from Fira (the island's capital) all the way to the northwestern tip of the island where Oia is located. The route is approximately 6.5 miles long which translates to 2 to 5 hours of walking, depending on your fitness level and the duration of breaks you make. 
Your route should start in Fira where you will head toward the north in the direction of Firostefani. The sea should be on your left the whole time and don't rely on the signposts too much as they are scarce. After reaching Firostefani, your next stop should be Imerovigli, a village just 8 minutes from Fira perched on a cliff of the caldera. Once in Imerovigli, you can choose between several mazy paths if you want to take a detour around the village. If not, just follow the path you came across which will push you forward toward Oia. This uphill walk will take you across one short section of the road where cars pass but that's just a 200-meter section after which you continue via a dirt path until you finally start descending toward Oia.
Hiking Trail in Thirassia
This hiking trail is not actually located on Santorini but on its neighboring Thirassia. Not only does it represent a stunning hiking experience but it also provides hikers with a unique opportunity to gaze at the caldera from an entirely different perspective. 
Ferries run regularly from Oia to Thirassia several times a day and the tickets are rather cheap so you can easily hop to Santorini's sister island. You can start at the village of Manolas and continue uphill until you reach the chapel of Prophet Elias. From then on, you will push ahead toward the southernmost part of the island where the monastery of Panagia is located. All the while, the majestic caldera will be visible just like the Aegean sea stretching in all directions. This track is almost 3 kilometers long and moderately difficult, easily crossed in less than an hour and 15 minutes. 
Additional Tips for Santorini Hiking
Stack up on water and snacks as there will be few shops along the way, some of which may not even be open at the time of your hike.

Embark on the journey as early as possible in order not to get scorched by the summer sun which reaches zenith as early as 11 am.

Prepare your route thoroughly and talk to the passers-by you meet along the trail in case you are not sure about the directions.

There is little to no shade along any of the trails so make sure you wear a hat and sunscreen.
Unmissable, Romantic New York For Couples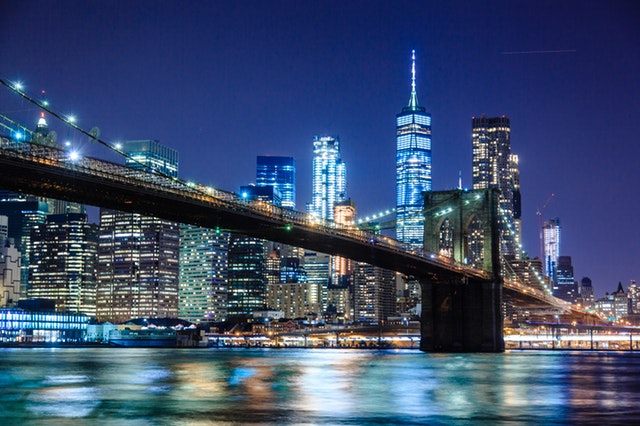 New York is the perfect destination for couples for so many reasons! There are incredible vistas and delicious food. Then there are the quirky bars and endless entertainments. There are even some pretty romantic spots to experience together if you know where to look. Something that we aim to help you with in the post below. 
Picnic In Central Park 
A long strip of green, in the grey of the metropolis, Central Park is a must for couples visiting New York. In fact, despite its diminutive size, there is no shortage of romantic spots to hang out here. 
For those with a literary bent try Conservatory Water were bronze statues of Alice in Wonderland, and Hans Christian Anderson are to be found. Alternatively, visiting Belvedere Castle can make you feel as if you have been transported into a fairytale. A place especially beautiful when the sun goes down and the moonlight glints off windows and turrets at night, 
Of course, if you want to add an extra layer of romance, taking along your own picnic is a smart idea. You can even go to places that will pack up a luxe lunch for you if you like?
Take In A Broadway Show 
Next, if you are looking for an enjoyable couples experience in the city that never sleeps, heading to the bright lights of Broadway should be your next consideration. In fact, it is where you will find some of the most famous productions in the world are being performed. 
Of course, how much you enjoy this experience as a couple, will have a lot to do with making the right show selection. Happily, there are so many shows to choose from, it should be relatively easy to find something that will delight you both. 
You can even get things like these Book of Mormon tickets online before your trip. Something that means you won't have to waste time queuing outside in the often bad weather to nab a seat. 
The Hayden Planetarium
Another popular location for couples to visit while in New York is the famous Hayden Planetarium. In fact, there you will find some pretty impressive science and natural history based exhibitions to geek out on.
Then there is the fantastic Dark Universe show projected onto the huge curved planetarium room. An experience that many couples enjoy together. 
Walk Brooklyn Bridge
Finally, one of the most romantic spots in the whole of New York is the Brooklyn Bridge. What many people do not realise is that it's entirely possible to walk the bridge. In fact, doing so can make an enjoyable couples-based activity. 
Of course, you can choose to make this 30-minute journey on foot at any time of the day. Although, once the sun goes down, and all the city lights are glowing is the most magical time. An experience that makes a stroll along Brooklyn Bridge perfect for couples looking for a romantic promenade. With the added bonus of getting to look out over the glorious city that is New York! 
We have been wearing out our jandals (Kiwi for flip-flops) on our travel adventures around the world since 2009. We think our blog is thought provoking and a little witty. But we have been proven wrong before. Find out more about us here...
What Are You Looking For?