9 Travel Safety Tips for Couples – While Travelling
Using a few basic travel safety tips for couples, and solo travellers, you can cut down your risks while you travel the world on your next adventure.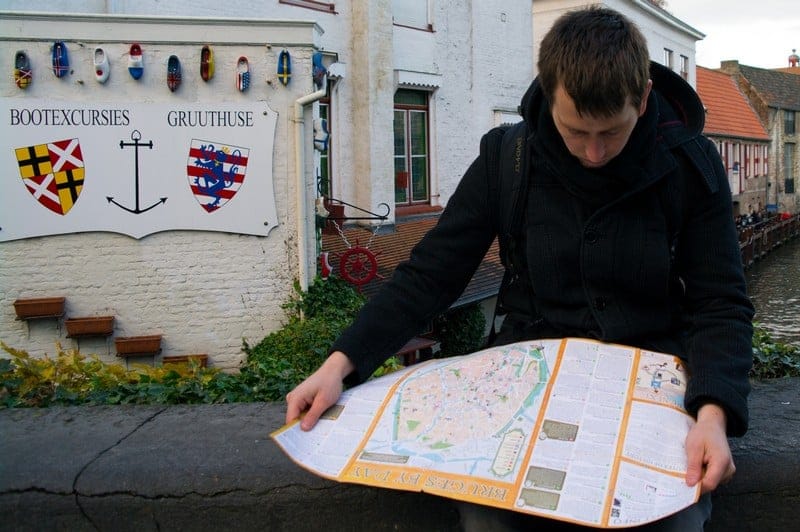 Note: We actually wrote these travel safety tips for couples before we heard about the tragic killing of the solo female traveller Sarai Sierra in Turkey. Our travel safety tips can also be used by solo female travellers and males.
This post is a follow up to our previous article: Travel Safety Tips for Couples, Before you Travel.
We felt obliged to write about travel safety because we get asked a lot of questions regarding travel safety. We travelled to Egypt over a year ago and still get asked "is Egypt safe to travel to?"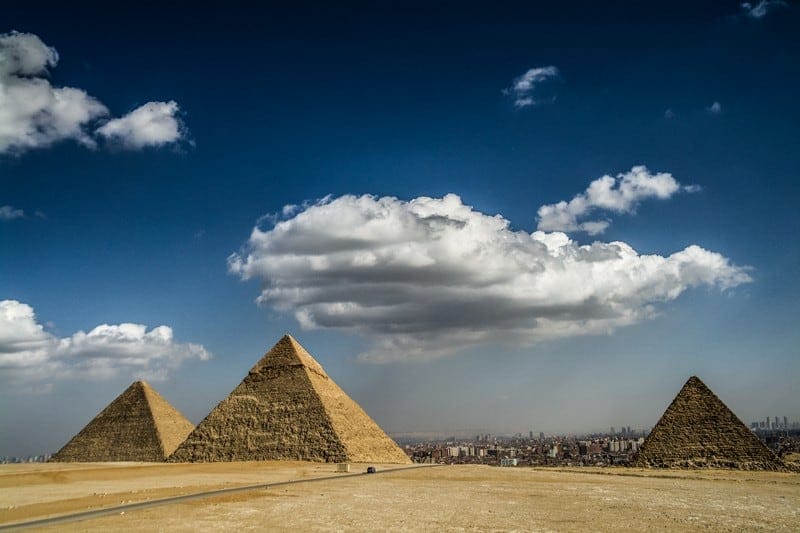 Of course travel in Egypt is safe! 
We basically consider that everywhere in the world is safe to travel to, as long as you are sensible and take precautions. It is like I said in our previous post, you don't want to listen to everything others say, especially the media.
The world is NOT dangerous or unsafe. Sure there are dangerous people and destinations, but they are a really small percentage of the world.
And most of the unfortunate bad experiences that happen to travellers arise from them being stupid, drunk or just in the wrong place at the wrong time. By using a few simple travel safety tips, you can cut down your risks.
Travel Safety Tips for Couples
After 3 years of travel we haven't had anything stolen and have NEVER felt unsafe because we follow our basic travel safety tips for couples, and solo travellers.
Travel Safety Tips: Blend in
One of the keys to travel safety is to limit drawing attention to yourself.
The closer you resemble a tourist, or more specifically the less you resemble other tourists, the better it is for you. Wearing sandals with white socks or sneakers with a large camera dangling from your neck is kind of a giveaway.
Similarly if you are waving around a map you may be targeted.
Travel Safety Tips: Dressing appropriately
Once you have stopped acting like a tourist you want to dress appropriately.
By leaving your valuables at home you should be carrying less stuff as you explore the streets. Everything you carry should be able to fit into your pockets or be within your bubble of "personal space". Any time someone gets within that bubble you know to keep an eye on things.
There are always situations where this is unavoidable such as tightly packed public transport or local markets. To reduce your risk and avoid being pick-pocketed you want to keep your wallet in your front pocket, preferably buttoned up. Or use the inside pocket of your zipped up jacket.
You might also want to consider buying a "money belt" (examples here) that wrap around your waist underneath your shirt.
Finally, if you are a travelling couple ensure that you both carry your money and that it is not all in the same place. By spreading it out you won't lose it all if one is stolen or lost.
Travel Safety Tips: Gather your gear
On arrival, or departure you are most likely to lose something.
At the airport you are tired from travelling and rush through customs eager to go exploring. Simply stuffing your wallet or passport at the top of your bag or in your back pocket is not good enough.
Use a money belt or secret compartment in your luggage to store valuable items.
It's the same situation in a restaurant, accommodation or at an attraction. Take a moment to stop, gather yourself, and your belongings. As you walk away check behind you to see that you didn't leave anything behind. I always do a quick "pat down" to check my camera, wallet, phone etc are in the right places.
If you know where everything should be then it becomes very easy to make this a simple routine ritual.
Travel Safety Tips: Don't leave it unattended
We see this all the time. Someone sits down at a cafe and promptly ignores their bag or coat because they feel safe.
Always keep your items in your line of sight and within that personal bubble of space. It isn't hard for someone to wander by and take something from your chair, or table, when you are distracted by delicious pastries and coffee.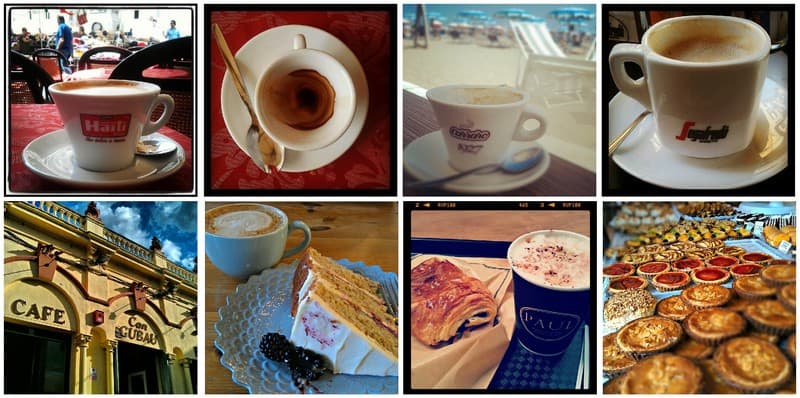 Travel Safety Tips: Stay Alert
Before leaving your accommodation ask the staff if there is anywhere in the city they recommend not going. While you don't necessarily want to stick to the boring tourist trails, you also don't want to end up in seedy areas.
It is easy to unwittingly wander up the wrong street when you are gazing at all the sights. Just retrace your steps (guys are a little better at this than girls for some reason) and carry on your way.
The important thing is that you see what is going on around you. Take notice of what strangers are doing because it's common practice for thieves to work together.
Kids with signs may try to distract you while the others pickpocket you. Or women will beg for money while pushing a crying infant in your face. While we feel bad doing it, we always just ignore them and keep walking. Once you stop, you become a sitting duck.
Our only rule is that if someone outright robs you then NEVER FIGHT BACK. Insurance will cover anything stolen and it is better than getting injured or worse.
Travel Safety Tips: Lock your luggage
While you should travel with minimal stuff, anything you leave in your accommodation should be locked away. Most hotels and hostels provide safes or lockers.
Our small padlocks probably wouldn't stop a determined thief, but it will make them think twice and/or slow them down. Stealing your stuff is all about speed, so most won't take that risk.
Travel Safety Tips: Walk away from confrontations
Everyone has been in a situation where someone upsets you or makes you angry. They might have accidentally bumped you or tried to chat up your girlfriend. Some ridiculous people might just be looking for a fight.
Unless you are Chuck Norris, walk away calmly. You never know who that person might be associated with. If they follow you then stick to public areas and find a local spot to ask for assistance.
And by no means are we telling you to avoid people. Meeting people is a main reason to travel!
Travel Safety Tips: Know your way out
Memorising maps and routes comes naturally to me but there are still many times I have gotten lost while wandering small streets in Italy, Egypt and Turkey.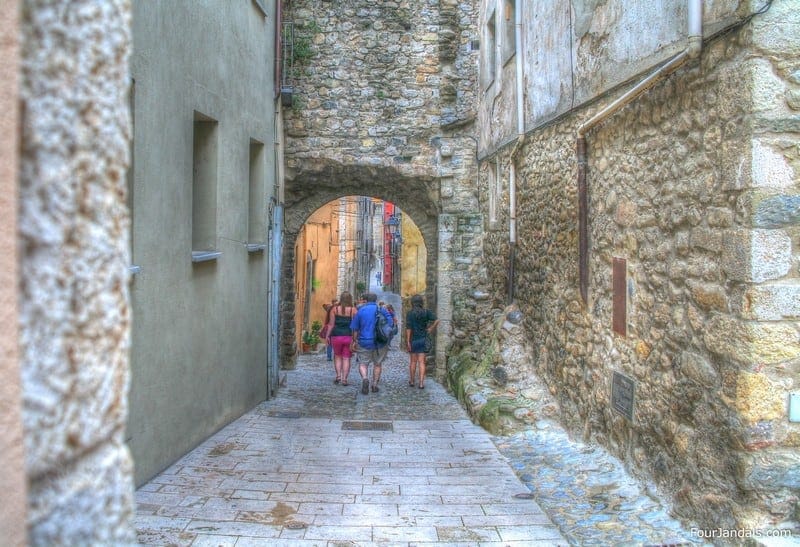 Familiarising yourself with local landmarks as you wander around the streets of a foreign city can be very helpful for when you do take that eventual wrong turn.
Don't be afraid to ask for help. If you have taken the time to learn a little bit of the local language then someone will be willing to help you out. Our favourite experiences have been after we have gotten lost then shown where to go by a friendly local.
Travel Safety Tips: Don't try this on holiday
While we love to step outside our comfort zones, we don't take unnecessary risks. Especially when something looks a little dodgy.
There are way to many stories of travellers getting injured, or killed, while taking part in something life threatening. Sure we have run with bulls, driven scooters in Italy and scuba-dived in Egypt. But we consider these calculated risks. And we had great travel insurance.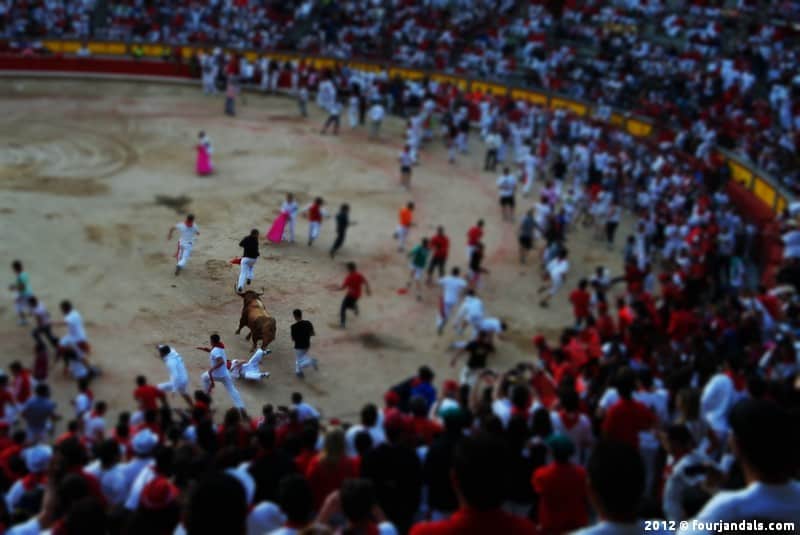 If you want to take part in adventure travel activities then always check that the operators have legal qualifications and a good safety record too. The cheapest option is usually that price for a reason.
Travel Safety Tips Summary
No we are not trying to scare you away from travelling. We just know from experience that people seem to go on holiday without their brains. By showing you examples of worst-case scenarios we hope that we can limit your risks.
Travelling is safe when you reduce your risks and take precautions.
The important thing to remember is that if you do suffer a loss or a problem, don't let that ruin your trip!
Get Peace of Mind When You Pre-Book Transportation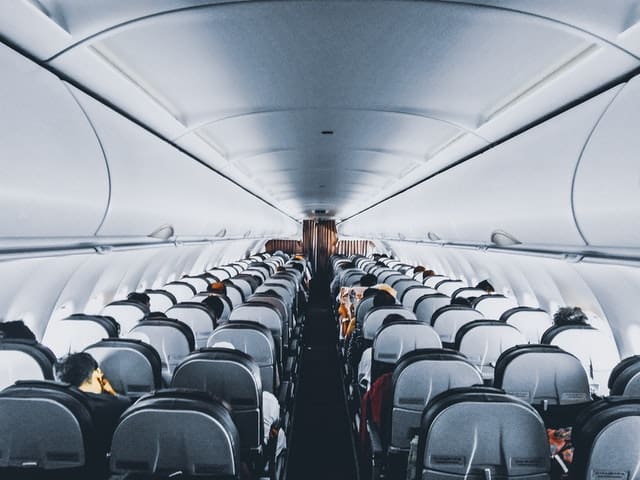 Traveling is extremely fun, right? It helps you go to different destinations and enables you to have exposure to new people, cultures, and ideas. Many people travel with others so they can genuinely get a taste of life and share their experiences in real time with other people.
Remember that life is all about the experiences that you have and the memories that you make as these provide you with a life that is well lived.
Indeed, remember that your travel experiences, and other memories that you make are essential aspects of life because it gives your life a bit more flavor. You can feel a certain thrill when you are transferring from one airport to the other. It can give you joy because you are moving and being more free instead of being confined to one location.
Now, when it comes to a life well-lived, it certainly takes some effort. Most individuals find that they must be intentional about what they are trying to do to have the most opportunities in life.
This is certainly true for the traveler. The best travelers know that traveling is far from easy if you do not have the right amount of preparation.
Remember that it takes quite a bit of work to have a wonderful trip. It can be fun to have surprises, but it is best to have pleasant surprises. Here is what you need to know to have a pleasant trip.
Pre-Book a Transfer From Any Spanish Airport
If you find yourself in Spain, then you would want to make sure that you utilize the right modes of transportation to make sure that you get to your destination with ease. Thankfully, the beautiful country has great service providers that will make your travel life easier in this regard.
Remember that effective service providers will provide a taxi or a minibus. These service options are useful because they can cater to your various needs. For instance, if you have a large party, a minibus would be wonderful. If you have a small group of people, then a simple taxi would suffice.
These different options enable you to meet your needs regardless of the size of your overall party.
More Benefits in Pre-Booking Your Transfers
There are other benefits to pre-booking your airport transfers. Whether you are going to Barcelona City or to Madrid City, it is important to note the various benefits of working with the right transportation firm.
Now that you are aware of the options that you can choose with preeminent services, other benefits include locking in a price, minimizing wait times at the airport, and having a pleasant experience with a wonderful driver.
Instead of having to worry about the price and about cancellation options, or if someone will show up on time, working with a wonderful firm like Solhop enables you to have total peace of mind when it comes to your transfers.
You can also ensure that you will drive in style with the options available to you from the different cars on offer.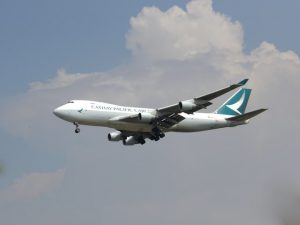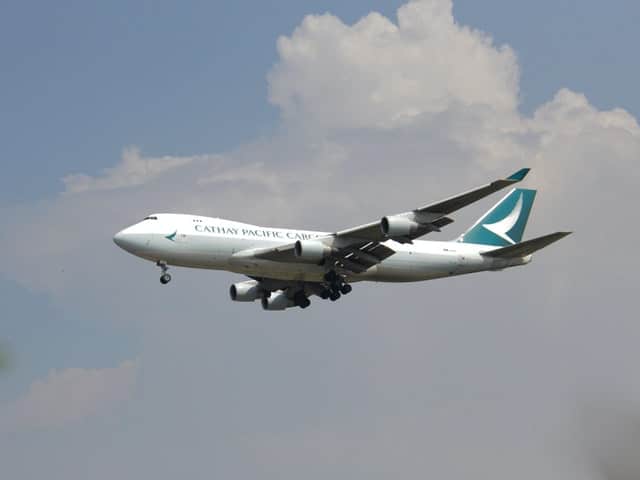 Have Fun On Your Trip
Now that you have your transportation squared away, remember that you are on a trip and remember to have fun. Whether you are traveling from the United States of America or from other places in Europe, you can be sure to have a bit of fun in Spain!
Travel Tip: Train to Pisa from Florence
Whether you spend a half-day or full day in Pisa, we recommend that you Train to Pisa from Florence. It's the fastest and cheapest way to get there.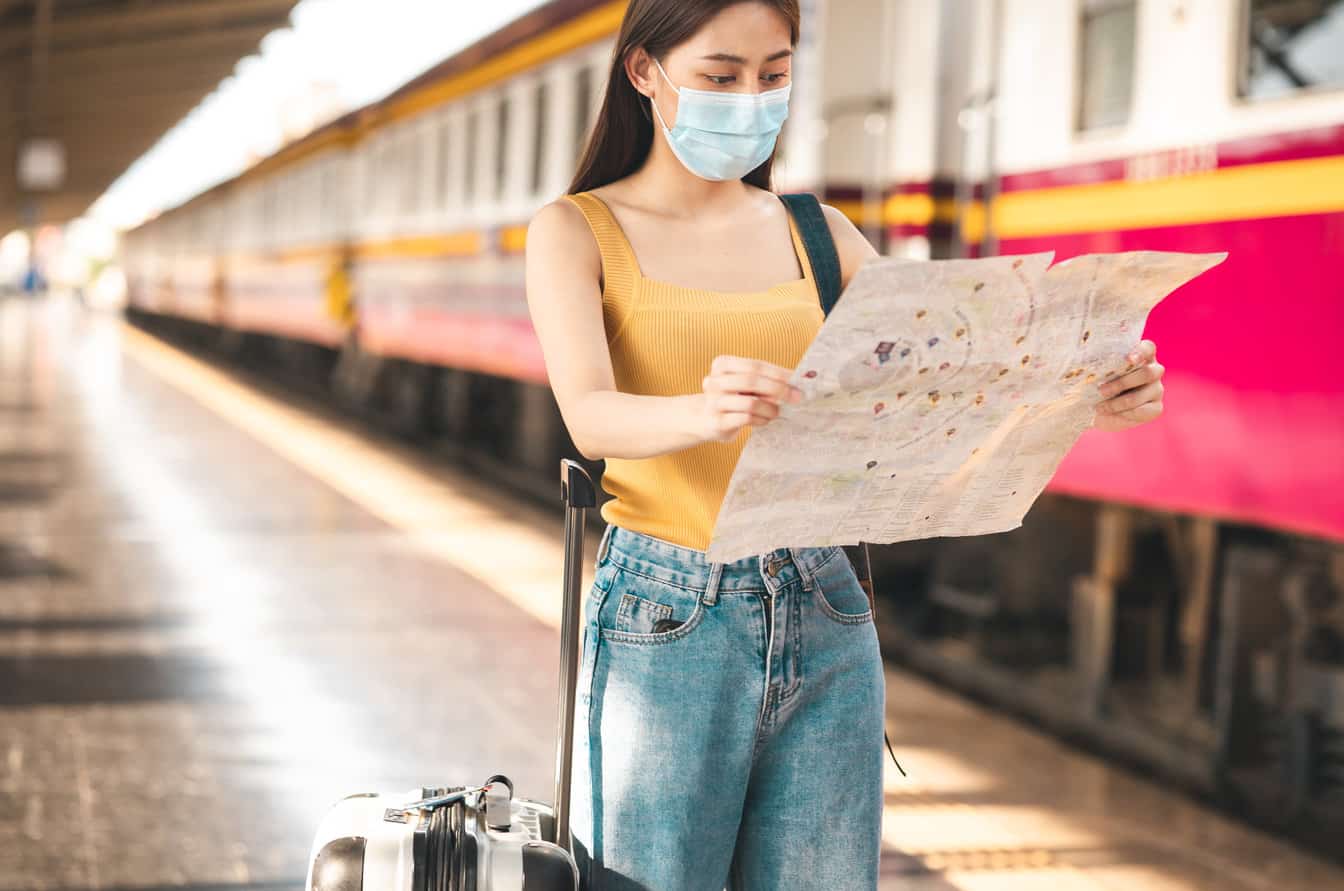 Traveling by train is one of the best ways to see the beautiful countryside of Italy. The train from Florence to Pisa takes about an hour, and the journey is stunning. The route takes you past vineyards and medieval villages, through tunnels and over bridges, with breathtaking views of the Tuscan hillsides. You can even see the Leaning Tower of Pisa as the train approaches the station.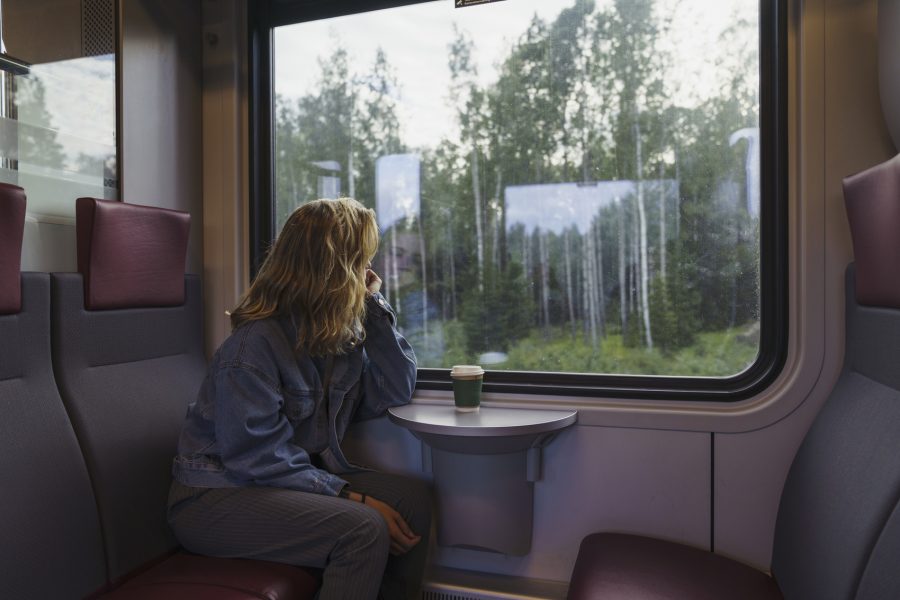 Upon arrival in Pisa, you can explore the historic center and visit the famous cathedral, before enjoying a leisurely lunch overlooking the River Arno. With its stunning scenery and convenient location, a train trip from Florence to Pisa is a great way to spend a day in Italy.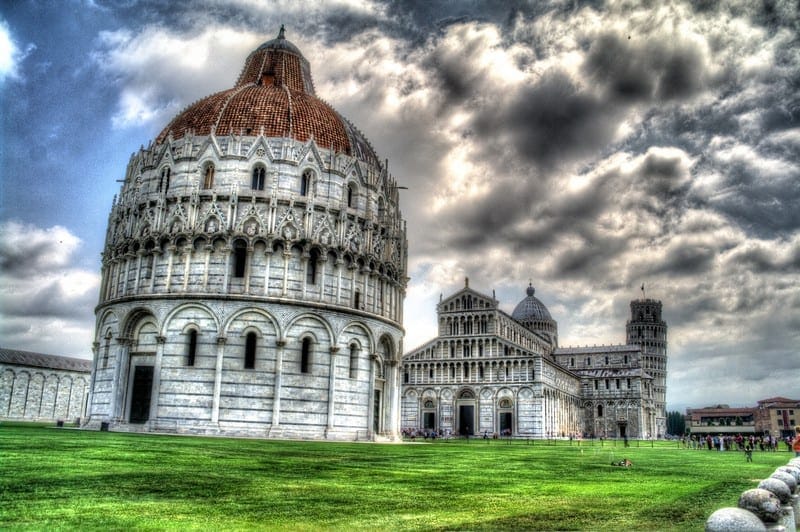 How to get to Pisa from Florence
You have a couple of different options for your own half-day trip to Pisa from Florence depending on how you like to travel. But if you are like us and enjoy travelling around Italy by public transport, then you will definitely want to train to Pisa from Florence.
Train to Pisa from Florence
Florence and Pisa are less than 100 km apart and the easiest way is to train to Pisa from Florence. The entire trip one-way takes approximately an hour depending on your route with no transfers.
Trains leave from Florence S.M.Novella for Pisa Centrale a few times every hour. The closest train station to the leaning tower of Pisa is Pisa San Rossore, but it's not worth the extra time or transfer required. Pisa itself is small and it takes less than 30 minutes to walk to the leaning tower from Pisa Centrale.
Plus you get to explore more of the city such as the River Arno lined with beautiful stately homes.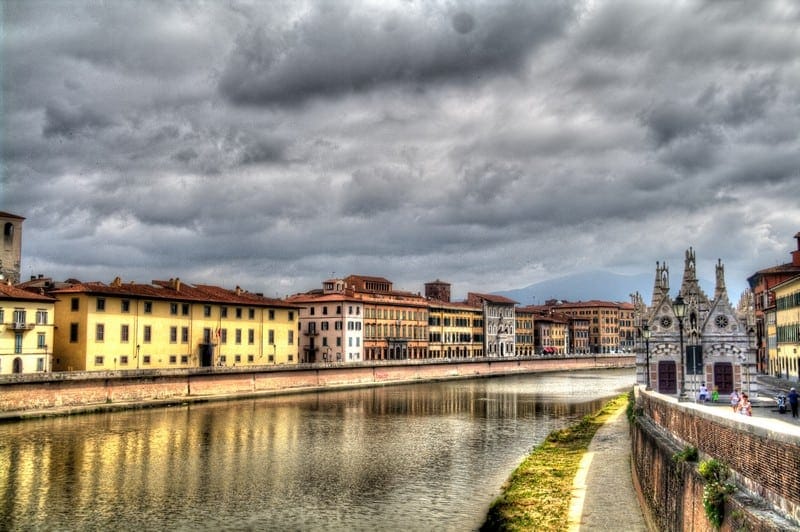 If you want to book online then a one-way ticket by train to Pisa from Florence will cost from €7.80 (US$10.40) in 2nd class. It is important to make sure that when you are searching online via the Italian train booking site, Trenitalia, you search for "Firenze" rather than Florence.
The train schedules are very easy to understand so we recommend booking your ticket from the self-service machines on the train platform. The return journey is just as easy in reverse. Just watch that you don't miss the last train around 10pm most days and carry cash with you for the ticket.
Finally, validate your ticket before boarding the train. We forgot a couple of times but used the typical "I'm a stupid tourist" line to get out of any fines.
Bus to Pisa from Florence
Another option is to catch the bus to Pisa from Florence.
There are two main bus companies, Terravision and Autostradale, run regular buses to and from Pisa Airport and Florence Airport into the Florence city centre, they don't actually go into Pisa itself. The train to Pisa from Florence is so reliable, fast, and cheap, that you may not want to consider this option.
However, there are some advantages to taking the bus. You will see a lot more scenery from the window of the bus, and it's definitely cheaper; sometimes you can find fares as low as 4 Euros, especially on Fridays.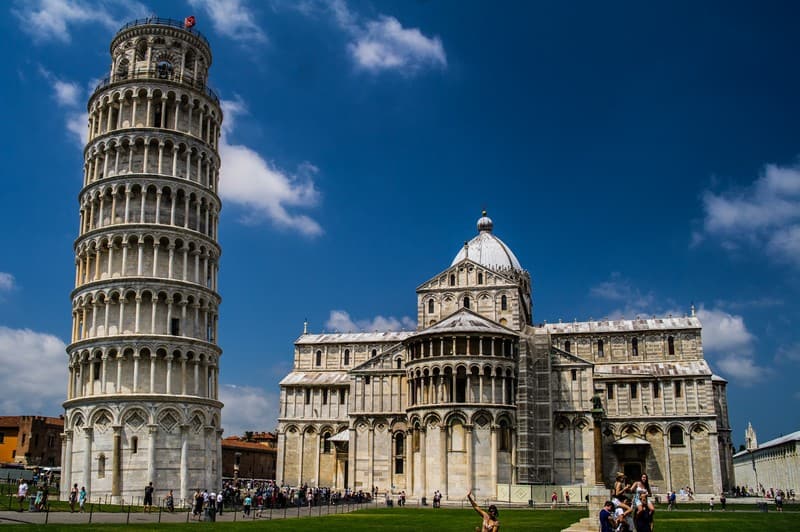 Driving to Pisa from Florence
If you have hired a car or scooter in Tuscany then you might look at driving to Pisa from Florence. However, even though the distance is less than 100km, the trip will still take approximately 1 hour.
Aside from the fact that the train to Pisa from Florence typically takes less time than driving, you also have to avoid the crazy Italian drivers. Not to mention trying to find a carpark in two of the most popular cities in Italy. Impossible.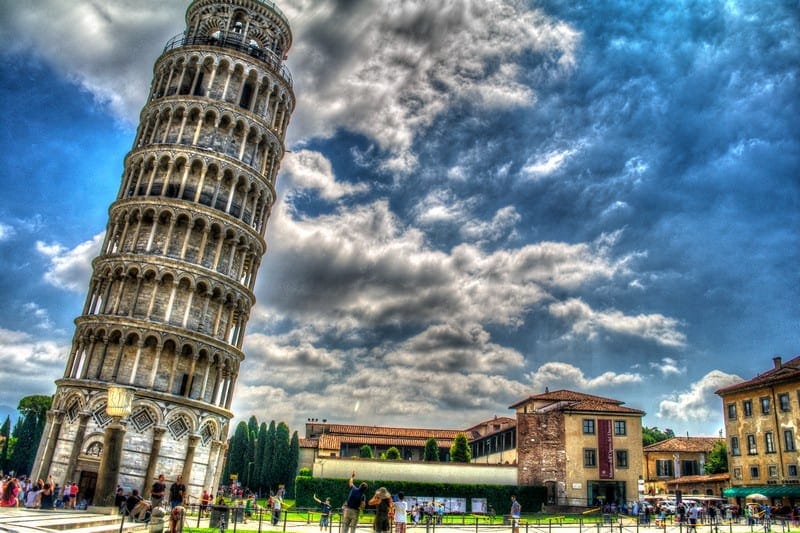 Guided Tour to Pisa from Florence
If you have been enjoying the sunset in Florence and all the city has to offer then you might want to take in a guided tour to Pisa from Florence. Not only do you get a great guide to learn all about the history of the area, you also don't have to worry about getting to Pisa from Florence.
You might want to check out this guided tour around Pisa or get a little bit more adventurous and try out a segway tour in Pisa. Perfect for the family and it will keep the kids entertained between stops.
If you have a whole day, and haven't managed to fit in a hike around Cinque Terre, then we recommend looking into the Pisa and Cinque Terre day tour. Lasting roughly 12 hours, you will travel from Florence to Cinque Terre, with a 2 hour stop in Pisa to see all the main sights.
We also reckon guides help you get the best photos, as they have seen all the poses.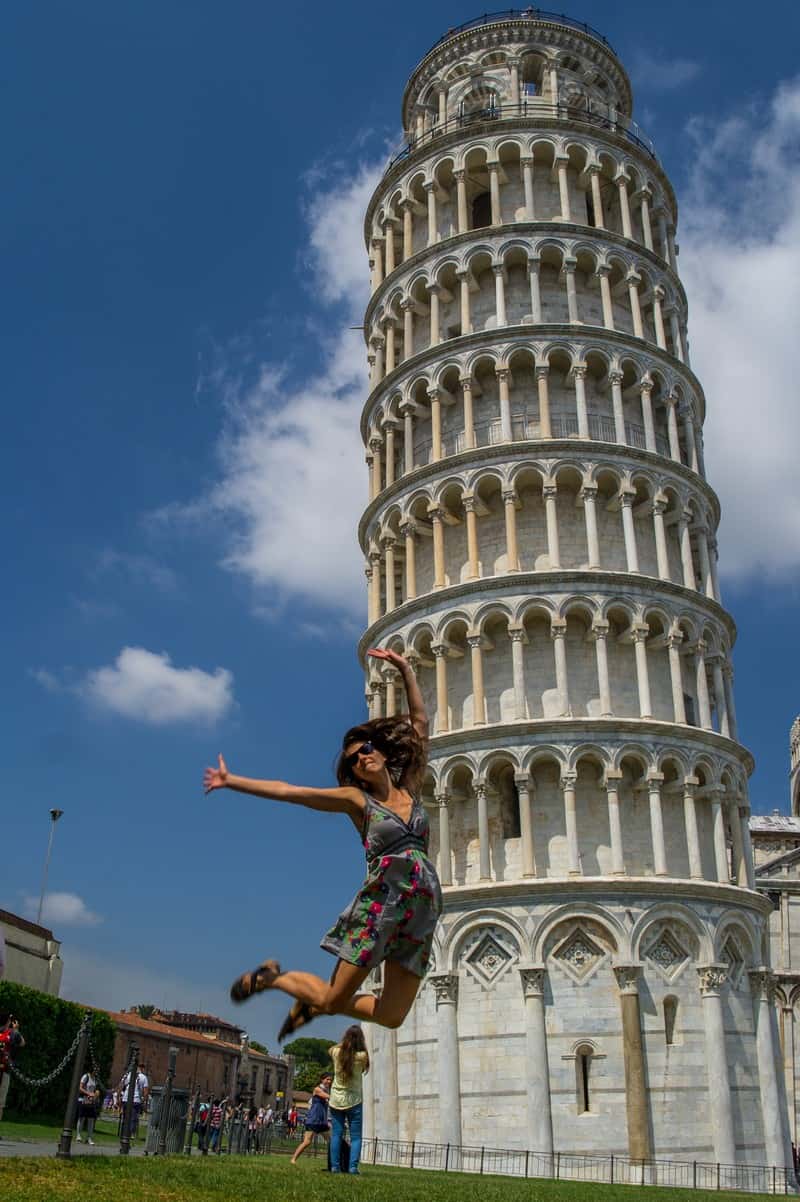 Tell us below if you have taken any funny photos in Pisa!
Everything You Need To Know Before Buying A Yacht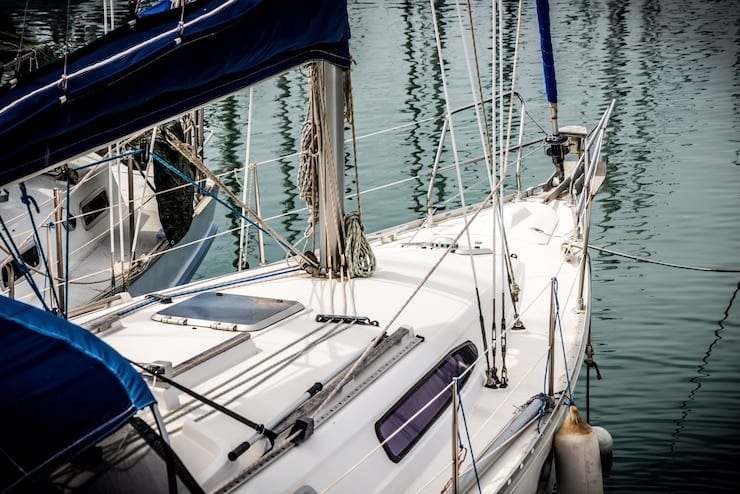 Spending time on a yacht is a great way to relax. You can cruise, do water sports, try your luck in fishing, or you can even entertain guests on your yacht. However, a yacht is still a significant investment, so you must learn as much as possible before buying one.
If you are pondering buying a yacht, there are several things that you need to know. You should ask yourself what type of yacht you want to buy and what type best suits your needs.
Aside from this, you also need to determine your budget for purchasing a yacht. Boating safety courses and trial runs are also essential to ensure your safety while on your chosen yacht.
What Do You Want In A Yacht?
When buying a yacht, you must ask yourself, "What do I want in a yacht?" Do you want the yacht to be big? Do you want to use the yacht for fishing?
Answering the questions about the yacht you want can help you determine your priorities in buying a yacht. Take, for example, if you want to utilize your yacht for watersports. Certain types of yachts cater to watersports, like wakeboarding and wake surfing.
Another popular way to spend time on your yacht is an overnight cruise. If you want to do this, you should consider the size of the yacht you want to buy. Can it accommodate passengers sleeping onboard?
Questions like these can help determine if you need different amenities in a yacht, like cabins, cooktops, and relaxation areas.
How Much is Your Budget?
Now that you have determined what you seek in a yacht, it is crucial to set a comfortable price for your pockets. When buying a yacht, you can get carried away by all the types and models available.
It might be tempting to go above your budget when buying a yacht, especially when so many options are available. However, it is vital to research yacht prices on manufacturer websites, as well as sites of brokers and dealers.
After all, it is necessary to keep the costs of maintaining a yacht in mind. Some costs of owning a yacht include insurance, repairs, fuel, and general upkeep.
Determining your budget for the yacht and sticking to it can make the most out of your yacht purchase.
Where Do You Buy A Yacht?
Since a yacht is a significant investment, going to a trusted and reliable dealer is your best bet. You can visit websites or written material to gather information about a prospective dealer.
Seasoned dealers need to know your lifestyle to determine what type of yacht suits you best. They can ask questions about your boating preferences, whom you boat with, and other similar queries. They use this information to match you to the yacht that best fulfills your needs at the right price.
Should You Try the Yacht Before You Buy It?
Try and test the yacht that piques your interest as much as possible. If you know a yacht owner with a model you are interested in, you could ask to check the yacht out. Doing this helps you assess the amenities and features of the yacht before you make the big purchase.
Boat shows, if available, are also good ways to see and assess the yacht of your choice. Well-known brands do these shows, allowing you to see and experience the yacht.
What About Your Safety?
Some places require a recreational boat license for you to sail on your yacht. However, you can easily avail classes to sharpen your boating skills. These can help you learn how to sail on a boat and some basic safety measures while on your yacht.
You can look for information on the official website of your local or national maritime safety authority.
How Do You Buy A Yacht?
Buying a yacht might seem like a long, detailed process, but it is pretty straightforward. First, you need to find out what you want in a yacht. In other words, determine your purpose for buying a yacht.
The next step is to set a clear budget and the amenities and size of the yacht you want to buy.
Conclusion
Sailing on a yacht is not a simple task, so acquire all the necessary documents to operate a yacht. The necessary paperwork can include a boating license, boating safety courses, and other relevant documents.
Test the yacht before you commit to it, and make sure that you are comfortable with it before purchasing it. You can attend boat shows and dealer demos or ask someone with a similar yacht to let you assess their yacht.
Lastly, find a yacht dealer that wants the best for you. Finding the best dealer can make your yacht buying process much more manageable. Reliable dealers will keep your budget and goals in mind while matching you to the yacht of your dreams!

We have been wearing out our jandals (Kiwi for flip-flops) on our travel adventures around the world since 2009. We think our blog is thought provoking and a little witty. But we have been proven wrong before. Find out more about us here...
What Are You Looking For?