Las Vegas Restaurants You Need to Visit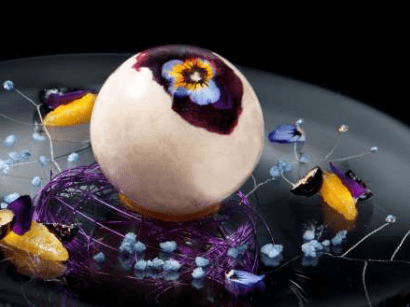 There is no shortage of high-end restaurants in Las Vegas. The city is widely known for its top-notch cuisine and elaborate array of celebrity chef restaurants that cater to your every whim. But we settled on four that will absolutely blow your mind.
With endless decadence throughout the Las Vegas Strip, you can experience rare luxury and food that's only available in Sin City.
MGM Resorts houses some of the best restaurants on the planet. Along with attracting some of the biggest names in the business, MGM and its affiliates provide world-class service and experiences that cannot be found anywhere else.
While we tried to be as fair and objective as possible in deciphering this list, it's no surprise that most of these great places to grab one-of-a-kind grub are staples in MGM resort locations.
Who doesn't want the best value? The most bang for your buck only happens when you earn special rewards on every purchase from MGM. Be sure to enhance your experience with the benefit of M life Rewards.
The options are endless and the delicacies are so delicious that it's almost impossible to settle on a winner. With literally thousands of restaurants to choose from, MGM's restaurants kept finding themselves at the top of the list.
Although it was hard to pick just four, here are the restaurants by famous chefs that will leave you absolutely speechless.
Best Friend
The only Las Vegas location of LA chef Roy Choi, Best Friend in the Park MGM Hotel and Casino has opened to rave reviews and is quickly gaining the reputation of the best Korean BBQ in Sin City.
Choi refers to his latest venture on the Las Vegas Strip as "a remixed and remastered collection of the evolution of Los Angeles." From sweet to spicy, to finger-licking good, Best Friend is the hottest new place in Vegas.
The atmosphere is a twisted '90s hip hop theme and the food and music will make you feel like you are right at home with your best friend, Roy Choi.
Joel Robuchon
When you are craving the highest of the high end, Joel Robuchon's unparalleled French restaurant on the Las Vegas Strip is the only place to visit for the best French onion soup.
The high-end atmosphere is quiet and intimate, even though it is located at the heart of the Vegas Strip in the flagship MGM Grand Hotel and Casino.
Luxurious and intimate, Joel Robuchon is traditional French cuisine perfected. In the words of Chef Joel Robuchon, "to make a grand meal, you have to make it simple."
Face it, when you're in Vegas you have to try a high-end restaurant and Joel Robuchon is as good as it gets.
Morimoto Las Vegas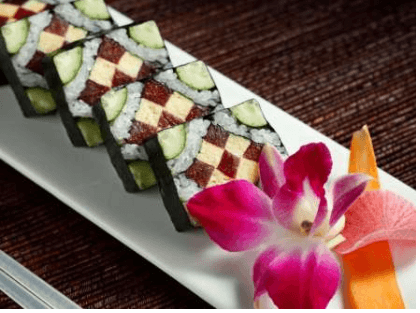 Everyone loves sushi, but not everyone can get authentic Japanese sushi and seafood from the Iron Chef himself, Morimoto. This restaurant is pure Las Vegas.
Contemporary design and a luxurious atmosphere makes Morimoto's flagship restaurant in the MGM Grand Hotel and Casino a part of the complete Vegas experience.
From an elegant sushi bar, to "buri-bop" cooked tableside, the Iron Chef's restaurant will leave your mouth watering for more.
Cut
No one has to search very far to know the name Wolfgang Puck. The most celebrated chef who ever lived is back with a brand-new adventure for your taste buds.
Cut is the breathtaking restaurant by the grandfather of celebrity chefs, Wolfgang Puck, in the new Palazzo Hotel and Casino on the Las Vegas Strip. This particular hot spot carries its own member rewards. So, unlike the M life Rewards members, the deals may not be as sweet, but we still recommend sinking your teeth into their ribeye.
Enjoy some of the finest food in the world with an intimate dive into the culinary mastery of Wolfgang Puck.
The Verdict
When visiting Las Vegas, the choices for top-quality cuisine are endless, but with the right guide and the right rewards membership, dining in Sin City is a piece of cake.
M life Rewards from MGM is the premier rewards program that can be used internationally around the world. A complete list of restaurants and rewards levels can be found on their various location websites and signing up to earn massive rewards is quick and easy.
It's why Forbes called it the best hotel and dining rewards program on the planet. Sign up today and start earning cash every time you dine, play, or relax at an MGM resort.
Travel Tip: Train to Pisa from Florence
Whether you spend a half-day or full day in Pisa, we recommend that you Train to Pisa from Florence. It's the fastest and cheapest way to get there.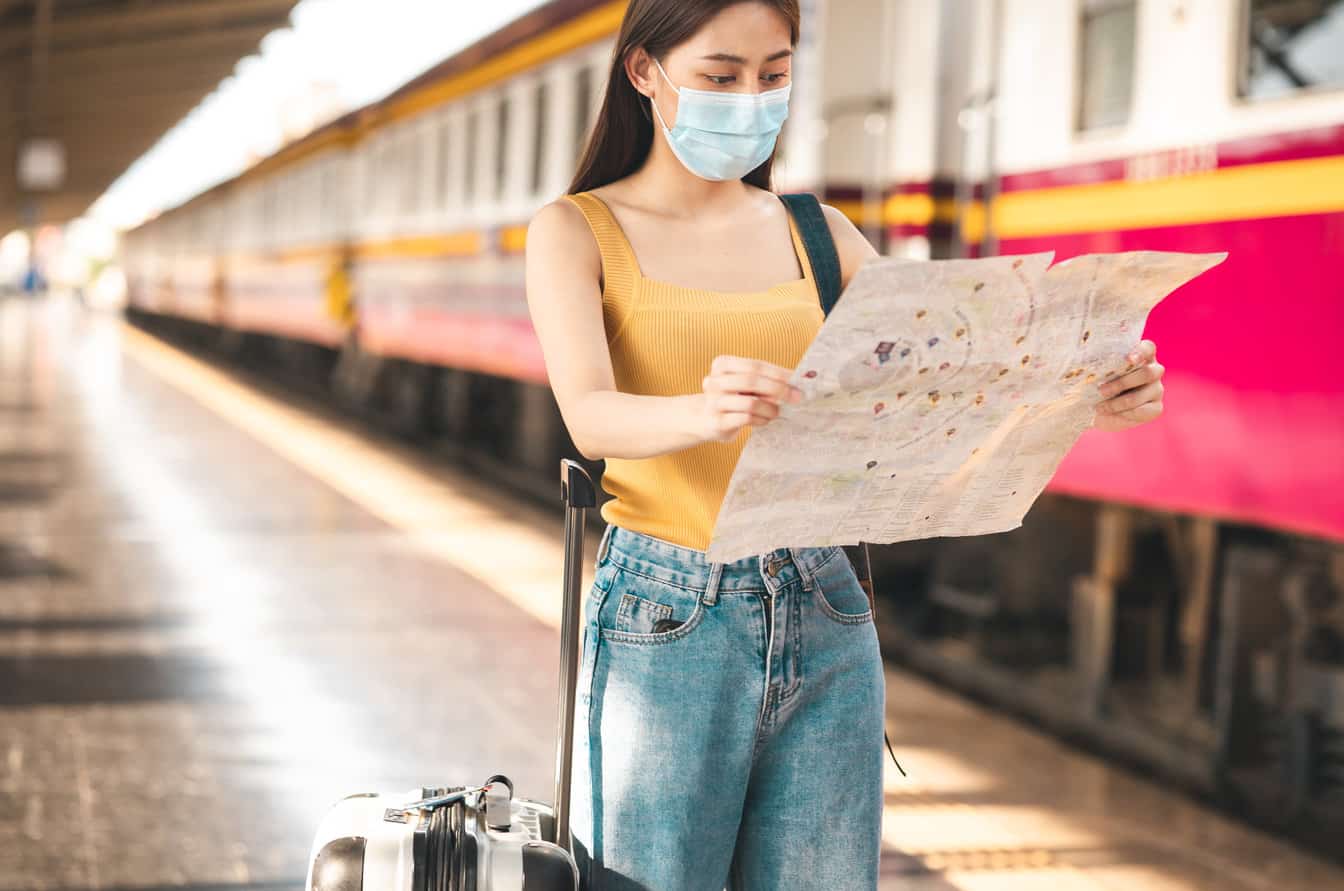 Traveling by train is one of the best ways to see the beautiful countryside of Italy. The train from Florence to Pisa takes about an hour, and the journey is stunning. The route takes you past vineyards and medieval villages, through tunnels and over bridges, with breathtaking views of the Tuscan hillsides. You can even see the Leaning Tower of Pisa as the train approaches the station.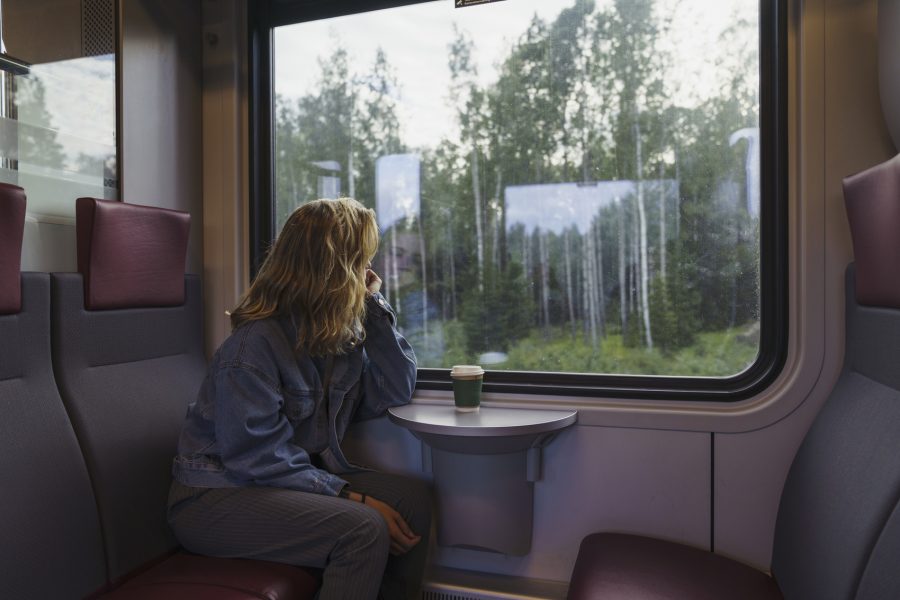 Upon arrival in Pisa, you can explore the historic center and visit the famous cathedral, before enjoying a leisurely lunch overlooking the River Arno. With its stunning scenery and convenient location, a train trip from Florence to Pisa is a great way to spend a day in Italy.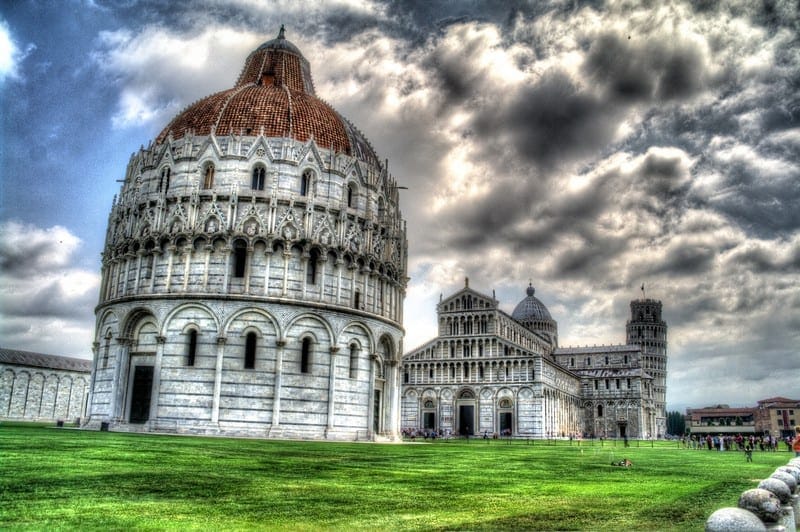 How to get to Pisa from Florence
You have a couple of different options for your own half-day trip to Pisa from Florence depending on how you like to travel. But if you are like us and enjoy travelling around Italy by public transport, then you will definitely want to train to Pisa from Florence.
Train to Pisa from Florence
Florence and Pisa are less than 100 km apart and the easiest way is to train to Pisa from Florence. The entire trip one-way takes approximately an hour depending on your route with no transfers.
Trains leave from Florence S.M.Novella for Pisa Centrale a few times every hour. The closest train station to the leaning tower of Pisa is Pisa San Rossore, but it's not worth the extra time or transfer required. Pisa itself is small and it takes less than 30 minutes to walk to the leaning tower from Pisa Centrale.
Plus you get to explore more of the city such as the River Arno lined with beautiful stately homes.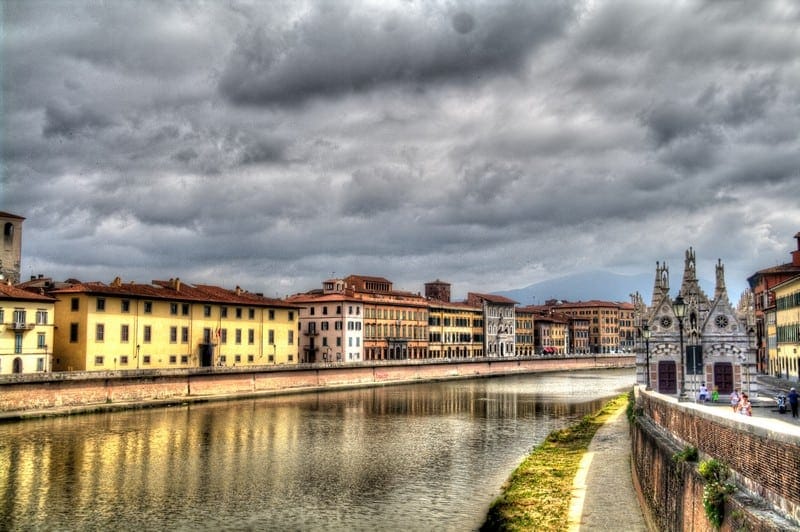 If you want to book online then a one-way ticket by train to Pisa from Florence will cost from €7.80 (US$10.40) in 2nd class. It is important to make sure that when you are searching online via the Italian train booking site, Trenitalia, you search for "Firenze" rather than Florence.
The train schedules are very easy to understand so we recommend booking your ticket from the self-service machines on the train platform. The return journey is just as easy in reverse. Just watch that you don't miss the last train around 10pm most days and carry cash with you for the ticket.
Finally, validate your ticket before boarding the train. We forgot a couple of times but used the typical "I'm a stupid tourist" line to get out of any fines.
Bus to Pisa from Florence
Another option is to catch the bus to Pisa from Florence.
There are two main bus companies, Terravision and Autostradale, run regular buses to and from Pisa Airport and Florence Airport into the Florence city centre, they don't actually go into Pisa itself. The train to Pisa from Florence is so reliable, fast, and cheap, that you may not want to consider this option.
However, there are some advantages to taking the bus. You will see a lot more scenery from the window of the bus, and it's definitely cheaper; sometimes you can find fares as low as 4 Euros, especially on Fridays.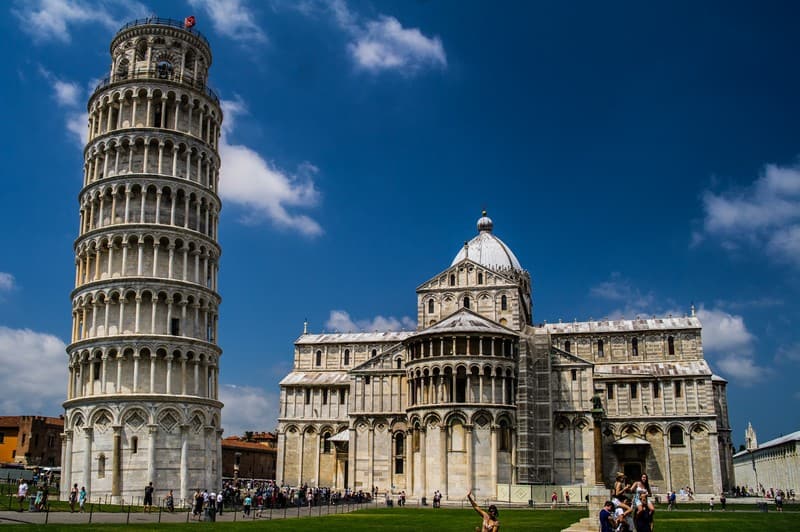 Driving to Pisa from Florence
If you have hired a car or scooter in Tuscany then you might look at driving to Pisa from Florence. However, even though the distance is less than 100km, the trip will still take approximately 1 hour.
Aside from the fact that the train to Pisa from Florence typically takes less time than driving, you also have to avoid the crazy Italian drivers. Not to mention trying to find a carpark in two of the most popular cities in Italy. Impossible.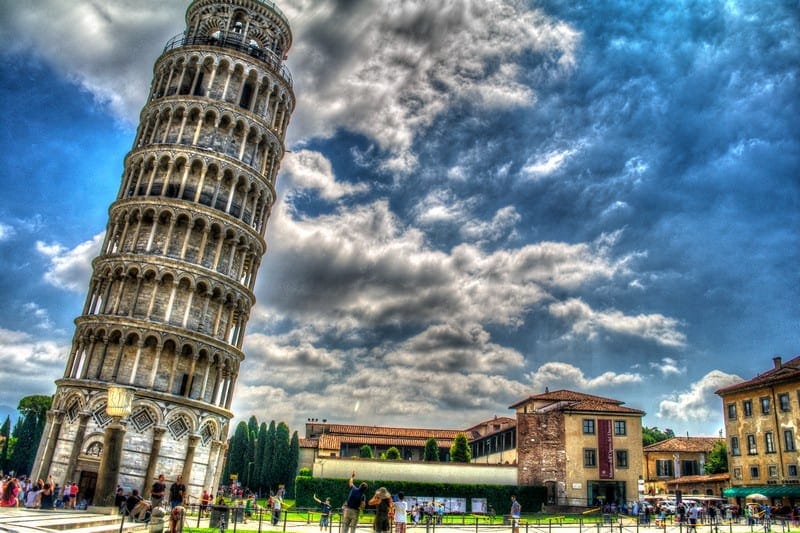 Guided Tour to Pisa from Florence
If you have been enjoying the sunset in Florence and all the city has to offer then you might want to take in a guided tour to Pisa from Florence. Not only do you get a great guide to learn all about the history of the area, you also don't have to worry about getting to Pisa from Florence.
You might want to check out this guided tour around Pisa or get a little bit more adventurous and try out a segway tour in Pisa. Perfect for the family and it will keep the kids entertained between stops.
If you have a whole day, and haven't managed to fit in a hike around Cinque Terre, then we recommend looking into the Pisa and Cinque Terre day tour. Lasting roughly 12 hours, you will travel from Florence to Cinque Terre, with a 2 hour stop in Pisa to see all the main sights.
We also reckon guides help you get the best photos, as they have seen all the poses.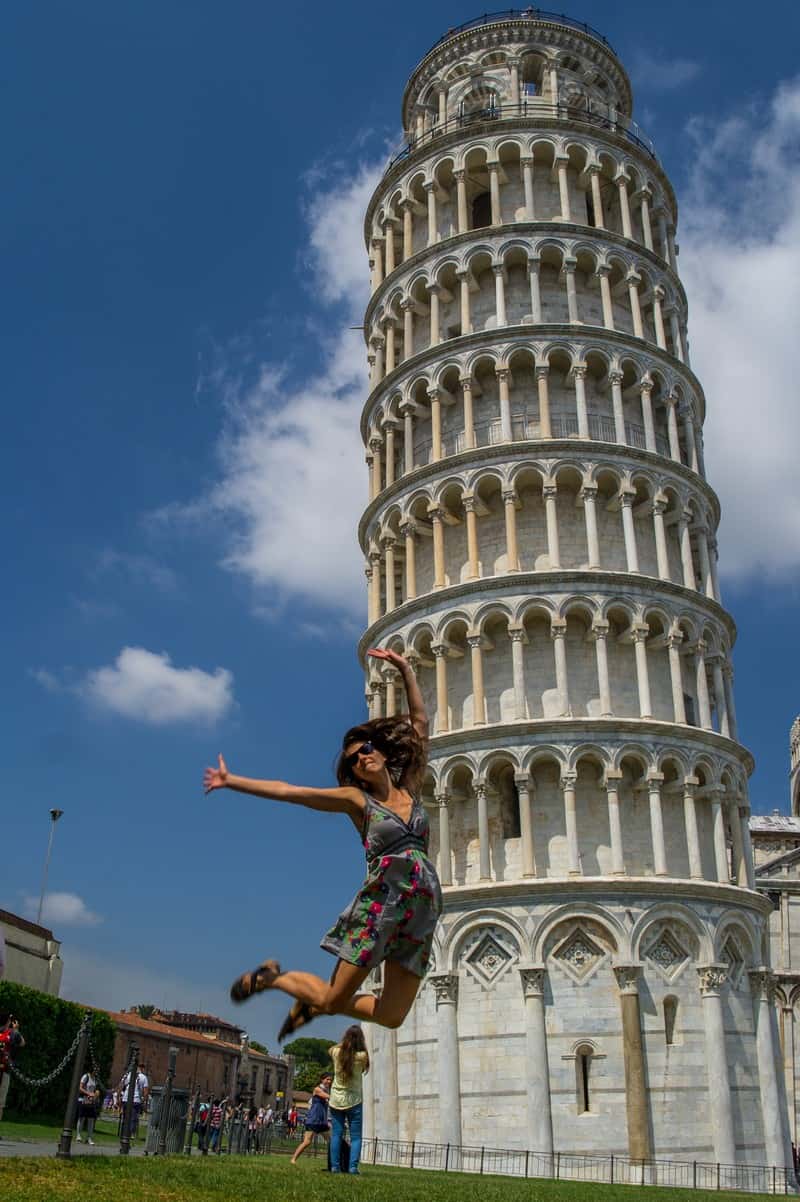 Tell us below if you have taken any funny photos in Pisa!
Everything You Need To Know Before Buying A Yacht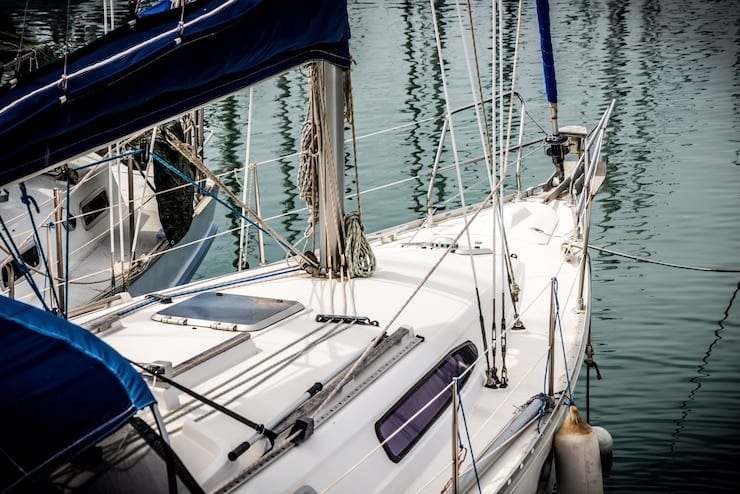 Spending time on a yacht is a great way to relax. You can cruise, do water sports, try your luck in fishing, or you can even entertain guests on your yacht. However, a yacht is still a significant investment, so you must learn as much as possible before buying one.
If you are pondering buying a yacht, there are several things that you need to know. You should ask yourself what type of yacht you want to buy and what type best suits your needs.
Aside from this, you also need to determine your budget for purchasing a yacht. Boating safety courses and trial runs are also essential to ensure your safety while on your chosen yacht.
What Do You Want In A Yacht?
When buying a yacht, you must ask yourself, "What do I want in a yacht?" Do you want the yacht to be big? Do you want to use the yacht for fishing?
Answering the questions about the yacht you want can help you determine your priorities in buying a yacht. Take, for example, if you want to utilize your yacht for watersports. Certain types of yachts cater to watersports, like wakeboarding and wake surfing.
Another popular way to spend time on your yacht is an overnight cruise. If you want to do this, you should consider the size of the yacht you want to buy. Can it accommodate passengers sleeping onboard?
Questions like these can help determine if you need different amenities in a yacht, like cabins, cooktops, and relaxation areas.
How Much is Your Budget?
Now that you have determined what you seek in a yacht, it is crucial to set a comfortable price for your pockets. When buying a yacht, you can get carried away by all the types and models available.
It might be tempting to go above your budget when buying a yacht, especially when so many options are available. However, it is vital to research yacht prices on manufacturer websites, as well as sites of brokers and dealers.
After all, it is necessary to keep the costs of maintaining a yacht in mind. Some costs of owning a yacht include insurance, repairs, fuel, and general upkeep.
Determining your budget for the yacht and sticking to it can make the most out of your yacht purchase.
Where Do You Buy A Yacht?
Since a yacht is a significant investment, going to a trusted and reliable dealer is your best bet. You can visit websites or written material to gather information about a prospective dealer.
Seasoned dealers need to know your lifestyle to determine what type of yacht suits you best. They can ask questions about your boating preferences, whom you boat with, and other similar queries. They use this information to match you to the yacht that best fulfills your needs at the right price.
Should You Try the Yacht Before You Buy It?
Try and test the yacht that piques your interest as much as possible. If you know a yacht owner with a model you are interested in, you could ask to check the yacht out. Doing this helps you assess the amenities and features of the yacht before you make the big purchase.
Boat shows, if available, are also good ways to see and assess the yacht of your choice. Well-known brands do these shows, allowing you to see and experience the yacht.
What About Your Safety?
Some places require a recreational boat license for you to sail on your yacht. However, you can easily avail classes to sharpen your boating skills. These can help you learn how to sail on a boat and some basic safety measures while on your yacht.
You can look for information on the official website of your local or national maritime safety authority.
How Do You Buy A Yacht?
Buying a yacht might seem like a long, detailed process, but it is pretty straightforward. First, you need to find out what you want in a yacht. In other words, determine your purpose for buying a yacht.
The next step is to set a clear budget and the amenities and size of the yacht you want to buy.
Conclusion
Sailing on a yacht is not a simple task, so acquire all the necessary documents to operate a yacht. The necessary paperwork can include a boating license, boating safety courses, and other relevant documents.
Test the yacht before you commit to it, and make sure that you are comfortable with it before purchasing it. You can attend boat shows and dealer demos or ask someone with a similar yacht to let you assess their yacht.
Lastly, find a yacht dealer that wants the best for you. Finding the best dealer can make your yacht buying process much more manageable. Reliable dealers will keep your budget and goals in mind while matching you to the yacht of your dreams!
The Top Ways To Avoid Relapse While On Holiday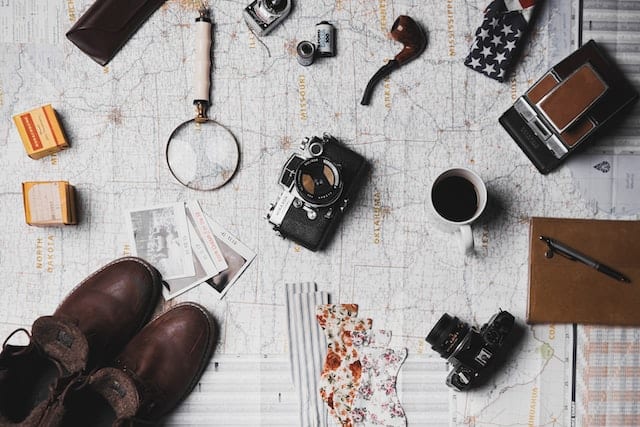 Heading away on holiday is always a time of opulence and excess, whether that be diving into the chocolate scene of Belgium, the gelato of Italy or the pilsners of Germany, but in the case of the latter, when you're suffering from addiction, the temptation of alcohol can be extremely alluring.
In fact, when travelling there are many scenarios where alcohol can be all too tempting, and if you need addiction help to try and avoid that, doing so in a foreign language can be difficult. Of course, there are ways to connect with councillors from home these days via the likes of Zoom and video call. However, avoiding relapse while on holiday is the main goal, whether the bar at an all-inclusive is too much, or the free flowing booze on a cruise or at a nightclub is becoming even more appealing.
We have a habit of letting our guard down on holiday, so here are a few tips for you to avoid doing that and ensuring you don't relapse.
Plan ahead
You'll perhaps be able to identify where you may struggle well before you board a plane to go on holiday, so plan for those occasions. This will allow you to be mentally prepared for those challenges, and it may be that you avoid them completely if you're not feeling up to the challenge that day.
Assess each activity and each part of your holiday as a risk and also be aware of any triggers that you may encounter as you go through the holiday. The best thing to do is have a plan of action in place, so if usually you would spend the afternoon by the bar on a relaxing, laze-by-the-pool type holiday, take a book or some puzzles for you to do instead. Boredom can often lead to relapse, so do ensure you avoid that.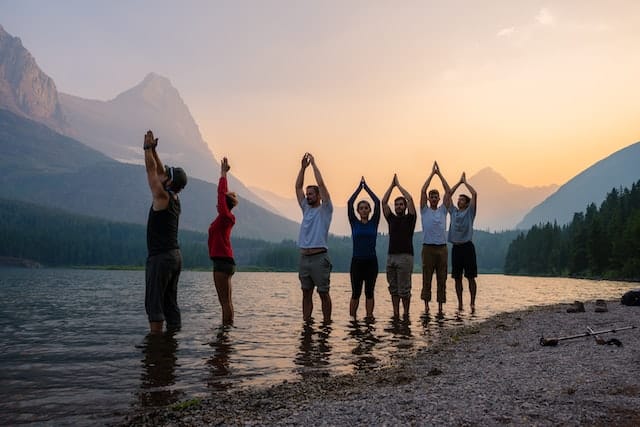 Maintain your routine
A big part of staying in recovery is having a routine and that will ensure that your mind stays in the right position to battle away any temptation. If you do yoga at home to maintain your focus for staying healthy and in recovery, then do that while you're away too.
In fact, your new routine may even have become a passion and you could visit parts of the world that have yoga retreats, where you can not only stay on the wagon, but also aid your recovery further.
Avoid people who could encourage relapse and stay in touch with your support network
People are a big part of staying sober. In some cases they can cause relapse, in others they can be the support network you need to stay on track. Firstly, keep in touch with those that can help you, whether it's going away with them or just checking in on a day-to-day basis.
Secondly, avoid people that could cause relapse. That includes friends you may go on holiday with that have previously been damaging to your addiction, or meeting new friends on holiday that may encourage drinking.
We often get talking to other people while away, just make sure they aren't going to be the type of person that may cause you to take a drink that will leave you back to square one. It's a holiday, you should be enjoying yourself, after all.

We have been wearing out our jandals (Kiwi for flip-flops) on our travel adventures around the world since 2009. We think our blog is thought provoking and a little witty. But we have been proven wrong before. Find out more about us here...
What Are You Looking For?