From Four Jandals to Two Jandals
It sucks to be breaking up while travelling, but sometimes it is a necessity. Find out why we are going from Four Jandals to Two Jandals.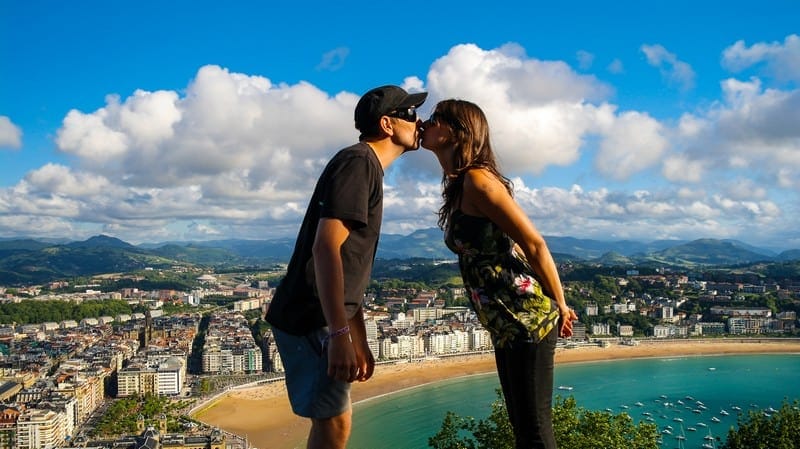 Usually we don't write too many personal posts as we know you like to to read about our adventure travels, rather than our lives. But we thought it only fair to give you a bit of an update on what is happening in the lives of Four Jandals. Because if you have been reading our adventure travel blog for the last 4 – 5 months, you have probably been very, very confused about what is going on.
Obviously things haven't been smooth sailing for us.
In December, we were meant to head off to France together and work for the winter near La Rosiere ski resort. This idea fell apart when Adela realised she didn't want to leave Edinburgh just yet. She was afraid to travel. I was left stranded in France so made the decision to return to Scotland as well in January.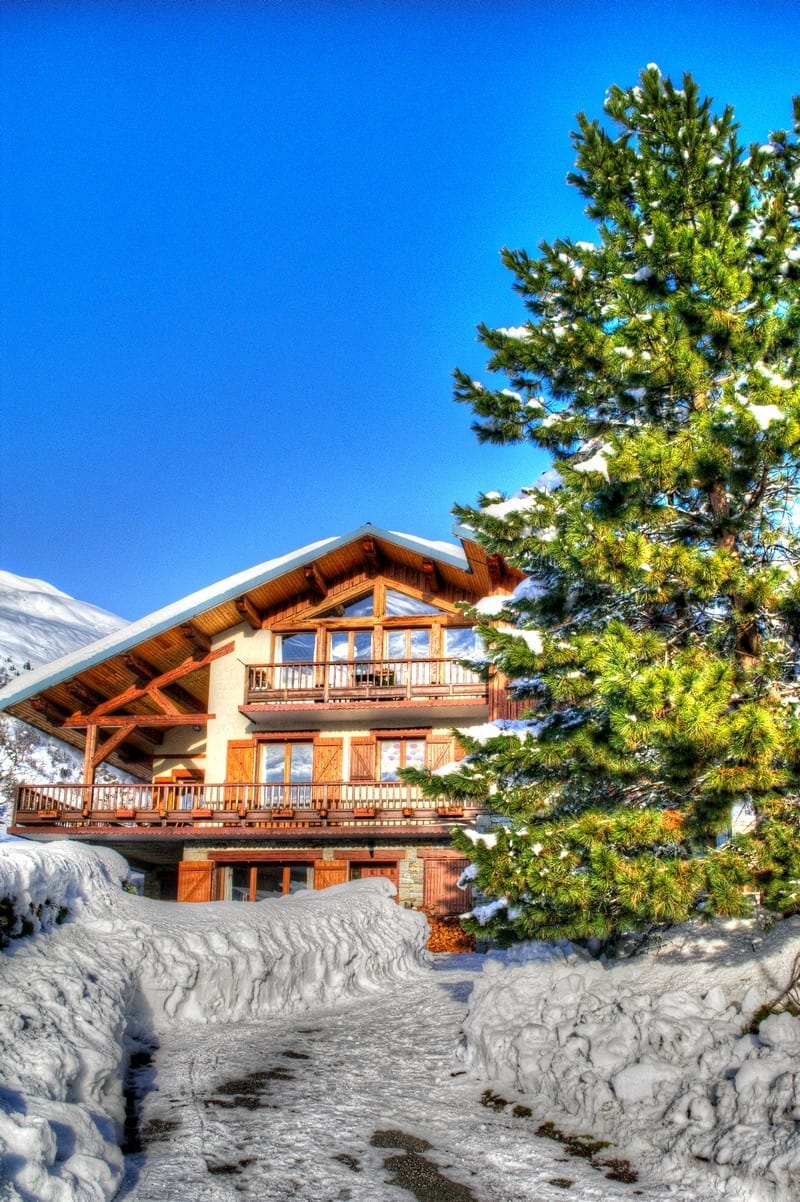 This was where we were meant to spend the winter
In March, I made the decision to do a little soul searching by walking the Camino de Santiago. And while I injured myself prematurely and had to stop, it did help clear my mind and change my perspective on a few things.
I realised that I have been stuck in a rut.
I call myself a traveller and an adventurer, yet I was stuck in Edinburgh and not being able to pursue my passions. I love Edinburgh, but the Scottish weather and lifestyle go against the grain of how I like to live my life. I need to be near the sea with warm weather and adventures galore on my doorstep.
So I had to make one of the hardest decisions of my life.
After 5 and a half years, Adela and I are going on a break. And at the moment we don't know if it will become permanent or not. We will keep our international bank accounts, visas and various other bits and pieces that you acquire when travelling as a couple. But we just won't be together for at least 3 months. We will also keep in touch and hope to rekindle something in the future.
This change was necessary for both of us.

Breaking up while travelling…
It is strange because only a few months ago I wrote our most popular post ever about "Why every couple should travel before marriage". But as in all things travel related, changes are inevitable.
We have just spent a wonderful week together exploring Iceland and now we are parting ways. She is going back to Edinburgh and I am off to Africa. For 75 days I will join an overland tour from Nairobi to Cape Town with Oasis Overland.
I am in two minds at the moment. On one hand I am devastated that I have had to walk away from such an amazing girl. But I am also excited that I am heading off on a new adventure and that I have the chance to explore a completely new part of the world.
I will outline my full trip in an upcoming post, but it is fair to say that the next 2 months will be jam-packed full of adventures. Including, learning to kite-surf in Kenya, hiking to see Gorillas, safaris, camping, white water rafting, bungee jumping, shark cage diving and much, much more.
So what is next for Four Jandals?
Well, in regards to our blog and what you read on here, not a lot will change to be honest. For the last 6 months I have been doing 95% of the writing, social media updates and photography. So the content, adventures and stories won't change.
But there is likely to be a small decline in talking about couples travel tips and other couples adventures until we figure out exactly what is happening.
So for now, thanks as always for reading our blog and all that I ask from you is that you wish us both good luck on our next personal travel adventures, and I hope you continue to read along with me as I explore Africa!
Reader Questions: Have you ever broken up while travelling? Or right before a travel adventure? How did you handle it?
Life After Lockdown – Why It's OK to Still Think About Your Travel Plans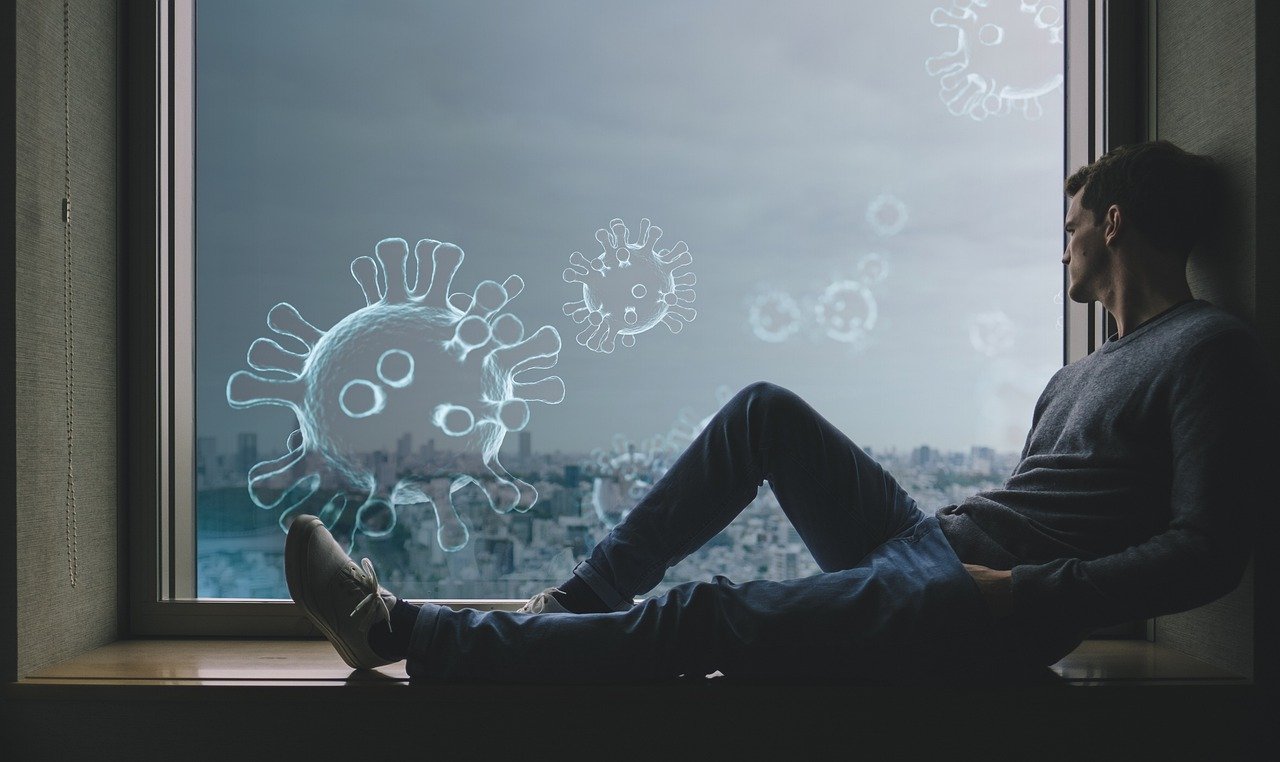 We know that 2020 hasn't gone to plan, as COVID-19 took hold and shattered pretty much all of our travel plans. Yes, lockdown hit hard, flights were cancelled, and planes were grounded for the foreseeable – and for the most part, we're still in the dark about how long it will all last.
That said, while the light at the end of the tunnel may be small, there is still a light, and we know that the pandemic will, at some point, come to an end. It's for this exact reason that we encourage you to not give up hope! Dreaming of your next trip is not a crime, neither is starting to make initial plans for it.
With this in mind, here are some of our thoughts on why it's ok to start thinking of your next trip, even if you can't yet pin a date on it.
Use Lockdown for Research
Even though you can't book flights and start getting excited about going to the airport, what you can do, is research. Initial planning and research from the comfort of your living room. Why not make the most of lockdown and use your time being productive? Not only is this a great use of time, it's good for your state of mind, as you are giving yourself a little inspiration and thinking positively about life after lockdown.
Get online and research some of your favourite countries, discover new places, get onto some travel forums and chat to people who are also thinking along the same lines. Overall this is a very positive move, and think of how well educated and well-equipped you will be when you are finally able to jet away!
Get your equipment sorted
Another good thing about having more time on your hands is being able to take your time buying the stuff you need. We're in the age of online shopping, so being stuck at home doesn't restrict you from at least looking around for the gear you need. Bookmark those pages and build yourself a checklist for your travels, from the obvious things such as suitcases or backpacks to the things you might not think of straight away.
One of the main ones, surprisingly, is custom cut foam which you can use to keep your valuables safe when you travel. Musicians carrying musical instruments use foam to keep their prize possessions in pristine condition, despite all the travelling, but this is just one example. Perhaps you'll buy something while you're away, a gift which is fragile or valuable? Packing with foam is the ultimate safety item.
It may seem like it's too early to get organised with travel equipment, but it could actually be the best time ever!
Stay positive!
Perhaps a term you've heard over and over again during the crisis, but for good reason. Keeping a positive mental attitude towards travelling is important at the moment. If you tend to travel with friends, remember to keep their spirits up too, reminding them that they will travel once again. The points mentioned above are just as important as ever, if only for the purpose of keeping you in the right mindset while we get through the rest of the pandemic.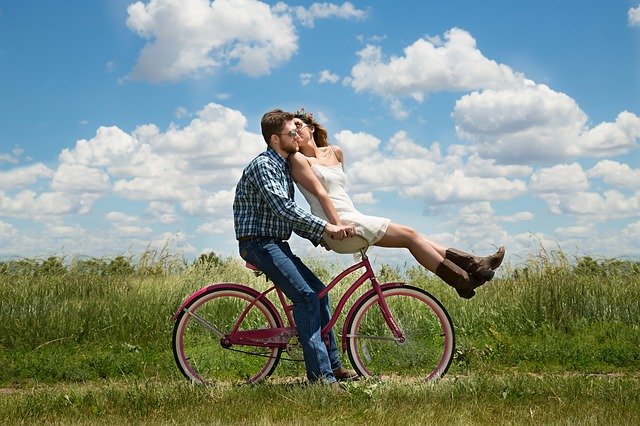 Until then, stay safe.
How to Know if a FEIN Applies to You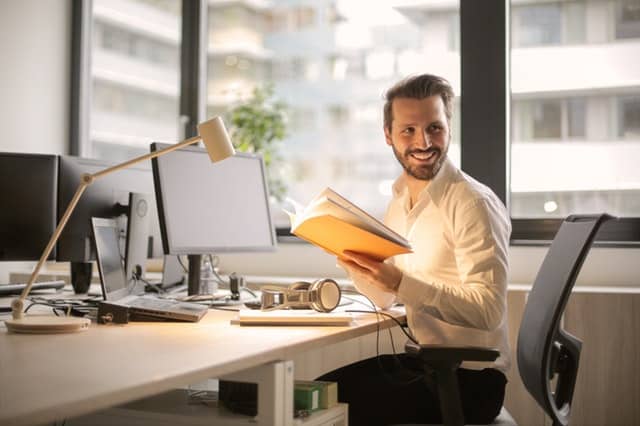 What is a FEIN? A FEIN is a federal employer identification number is used for the internal revenue service to identify a business for tax purposes. It is a nine-digit number, much like a social security number, that the IRS uses to identify different entities and is formatted like 12-3456789. All business entities are required to have a tax identification number to identify the taxpayer. To apply for a tax identification number, you can visit the website IRS-EIN-Tax-ID, to fill out paperwork from the Internal Revenue Services known as a SS-4.
Different Entities
To know if you should apply for a FEIN, you should first decide what entity you are. The different entities that require a tax identification number include:
Sole Proprietor/Individual
Limited Liability Company
Trust
Estate (Deceased Individual)
Non-Profit Organizations
Corporation and S-Corporation
Partnership
Personal Service Corporation
Church Controlled Organization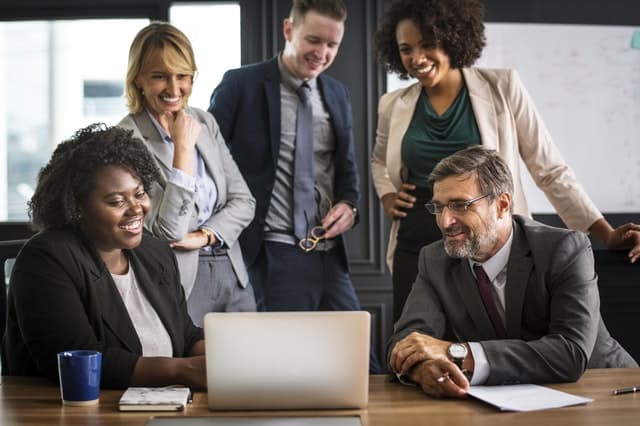 You also need to obtain an EIN number if you:
People work for you
Your business operates as a partnership or firm
You file any tax returns under excise, tobacco, firearms, alcohol, or employment
Any of your taxes are withheld on revenue, besides pay, paid to a foreign alien
You operate your business under a Keogh Plan
You have any affiliation with a trust, IRA, real estate mortgage, farmers' cooperative, or a plan administrator program
If any of the following applies to you then it is time to apply for your tax identification number. IRS-EIN-Tax-ID has broken the filling process down into three simple steps.
Select entity
Enter information
Review and submit
They have government agents available for any questions. They also provide a processing and filling service to make the process easier. If submitted during business hours, you will receive your EIN that same day via email, typically within an hour.
Hairstyles for Brides with Long Hair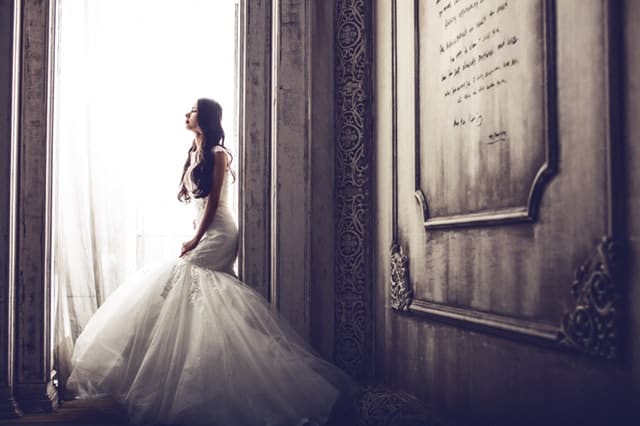 Your hairstyle is your crowning glory on your wedding day, and above all else, it needs to compliment your dress. The style of dress you've chosen should be used as a guideline to what type of hairstyle you want to go with on the big day. Consider the neckline, the sleeve length and the length of the dress and whether it would make more sense for your hair to be in an up-do or flowing free. To help get you set on the right path, we've taken the most popular dress styles from JJsHouse and explored the best hairstyles for brides with long hair to go with them.
A-Line, Trumpet and Mermaid Styles
These simple styles look best with slicked-back hair or hair worn in a sleek blow-out. Since A-line, trumpet and mermaid dresses all come with various types of necklines and sleeve lengths, pay close attention to the style of dress you've chosen and consider whether your hair would look best up or down.
If there's intricate detailing on the chest or neckline of the dress, wear your hair in a slicked-back up-do to show off those beautiful aspects. Dresses with sleeves also look best with hair pulled back to keep the overall look from getting too busy. Sleeveless or off-the-shoulder dresses look beautiful with hair worn down in a sleek blow-out.
Luxury Dresses and Ball-Gowns
Luxury dresses and ball-gowns always look best with hair in a dramatic up-do to match the drama of the dress. Fortunately, if you're a bride with long hair, there are hundreds of dramatic up-dos out there that you can choose to go with your gown. Consider what makes you most comfortable as well as the shape of your face and your personality.
Go with a classic chignon or a French twist and bun combo. Create an element of Old Hollywood glamour with a low bun and finger waves in front. Get a more ethereal look with a fishtail that mimics the look of a crown or tiara. Other styles include a high braided bun or a modern updo with embellishments like sparkles or pearls sprinkled throughout.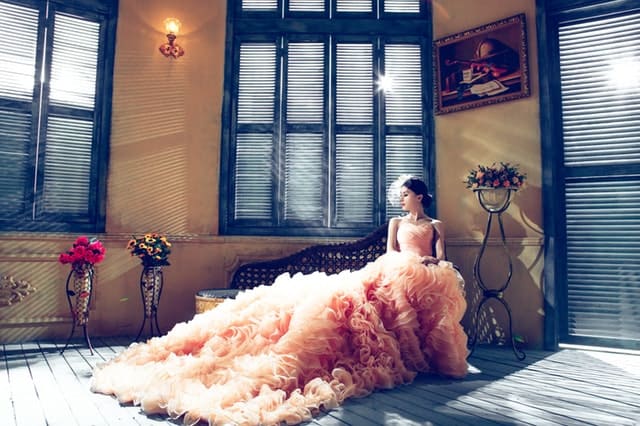 Colorful Dresses
If you're opting for a colorful dress, you probably have an outgoing, unconventional personality. A colorful dress combined with a unique style offers a great opportunity to use a matching headpiece or colorful flowers in your hair to compliment the dress. Consider your hair type and find an effective way to attach the headpiece so you don't have to fumble with it halfway through the ceremony. For thinner hair, use fine-tooth combs. For wavy or curly hair, use barrettes, bobby pins or combs.
No matter what hairstyle you choose, one of the most important things is to make sure that it shines. There are many tricks you can use to help create some super shine for your hair, such as applying a moisturizing conditioner before you start to style it and then using a shine serum once it's complete to add a nice layer of gloss. With a shiny 'do styled using the tips above, your wedding look will be absolutely perfect on your special day.

We have been wearing out our jandals (Kiwi for flip-flops) on our travel adventures around the world since 2009. We think our blog is thought provoking and a little witty. But we have been proven wrong before. Find out more about us here...
What Are You Looking For?