Looking for a Memorable Experience in 2019? Take a Wildlife Vacation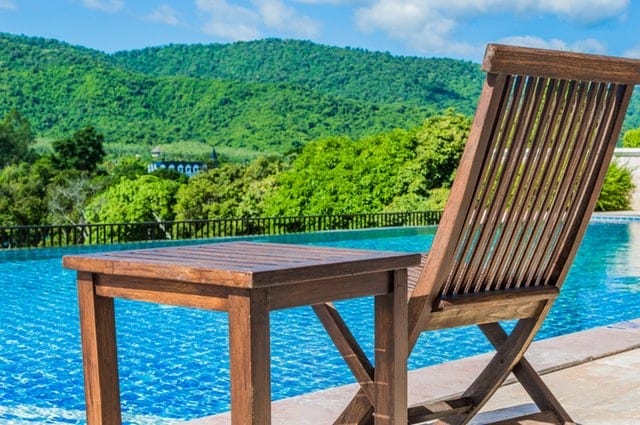 It seems like yesterday that 2019 started. Everyone set their resolutions and the yearly race is on. Just like that, a month has already run past us.
During this time, a few New Year's resolutions have been fulfilled, some have been forgotten, while others are still waiting to be met. The people associated with the latter segment are still looking for ways to fulfill their plans. Doing it properly than doing it quickly seems to be a popular approach these days.
Keeping this in mind, if your New Year's resolutions involved travelling, then they might still be on that to-do list. After all, a vacation is a big expense and needs to be treated as such. You want to make the most out of your vacation that you can, and no one can blame you for having that mindset.
If you want to fulfill that resolution in a way that leaves a long lasting smile on your face, then consider a wildlife holiday.
And if you select a platform such as Naturetrek Wildlife Holiday, which presents several wildlife vacation options all over the world, then you have the comfort of having several different choices at your disposal.
Why Should You Choose a Wildlife Holiday?
Even if it involves an extended safari or a few short treks; a wildlife vacation can be a wonderful source of inspiration, memories and unforgettable experiences.
They bring you close to nature, make you appreciate the simpler things in life, and present the beauty of Earth and its many creatures in a profound manner.
Whether you are going on a vacation with your family or just with that special someone, the experience provides an opportunity to bond with them and share the sincerest of smiles as you witness the beauty of nature together.
Due to the different options that are available to people in terms of a wildlife holiday, you can choose through a variety of vacation types and experiences.
Here are a few different types of vacations that you can choose and enjoy through the platform.
Go on an African Safari
The very mention of a wildlife holiday brings about images of the rich and beautiful lands of Africa.
With its tall Savannah grass, warm weather, and some of the most magnificent animals in the world, an African safari has everything that you can think of in a dream wildlife vacation.
If you go on an African safari, then you can see some of history's most popular creatures up, close and personal and in their natural habitat.
Some of the animals who you can expect to see include but are not limited to:
Lions

Elephants

Giraffes

Rhinoceros

Buffalos

Wildebeest

Zebras

Gazelles

Cheetahs

Hyenas
But land animals are not the only attractive aspect of the region. Similar to how an aviary acts in a zoo to showcase the best of birdlife that it could offer, the lands and skies of Africa do the same for its many different inhabitants.
But in an open-air setting that is definitely hard to surpass.
In terms of birds, you can expect to see the following:
Ostriches

Great white pelicans

Grey crowned cranes

Hoopoes

Crowned eagles

African penguins

African wood owls
And when it comes to fauna and trees, witness unique sights such as the magnificent baobab tree, the beautiful marula tree, and the one of a kind dragon blood tree.
Expect to see all of these four-footed and winged members of the African wildlife as well as their different companions through a few countries in the African region.
But witnessing them on a safari doesn't mean that you always need to be "roughing it" in the woods. On the contrary, your visit will be completely safe and could be designed to provide you with the most luxurious of experiences. You just need to be aware of what you want out of the vacation and how much you can spend on the vacation as well.
Go to the South American Wonderlands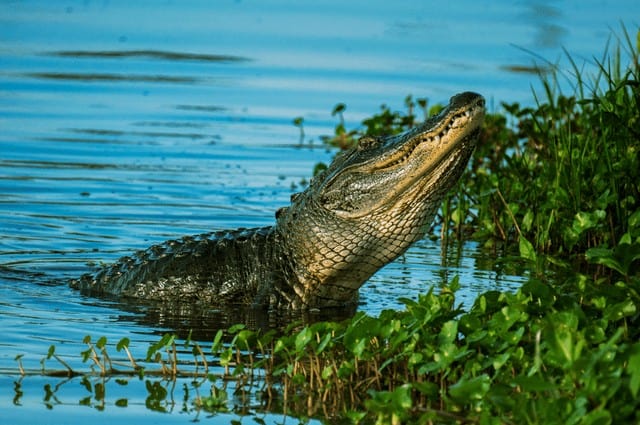 If you are one to enjoy lush greenery, a variety of climates, and some of the richest wildlife in the world, then visiting the South American continent would certainly be a great choice.
While Galapagos is known as the tourist and wildlife hotspot, it would be quite unjust to place it down as being the only region that is rich in wildlife. South America is full of areas that boast of that quality as well, which is why exploring your options before selecting a destination would be the correct way to go.
From visiting the wonderful and nature-rich Amazon to the penguin heaven that is The Falkland Islands, you can be certain to have once-in-a-lifetime experiences throughout your time in South America.
Whether seeing the jaguars is a more exciting prospect or watching the birds is what tickles your fancy, ensure to find something that would make for an exciting memory for days to come.
The wildlife that you can experience within the South American region includes but is not limited to:
Llama

Anaconda

Capybara

Sloth

Emperor tamarin

Maned wolf

Giant Galapagos Tortoise

South American Tapir

South American Coatimundi
With that you can also enjoy the many ancient sights such as the Inca ruins in Machu Picchu, the path to which is strewn with llamas itself.
Take a Trip Down Under
Australia is known as one of the most wildlife-rich regions in the world. That is why, considering it as only the hub of kangaroos would be quite an understatement.
Apart from kangaroos, Australia is home to cuddly koalas and the curious looking emus. And of course, who can forget the famous Steve Irwin and the many reptilian friends that he introduced to the world. So is the effect of Australian wildlife that his whole family continues to nurture and care for the creatures that the late Crocodile Hunter loved so dearly.
The creatures that you can witness within Australia include but are not limited to:
Marsupials

Wallabies

Platypuses

Tasmanian devils

Dingos

Wombats

Cockatoos
This means that if you visit Australia, you can actually bet on seeing animals that you would never be able to see anywhere else in the whole wide world.
But going on trips to see these magnificent beings doesn't mean that it has to be an excruciating experience.
There's no reason to subject yourself to uncomfortable and foreign lands. On the contrary, Australia has some of the world's best offerings in gastronomy, hospitality and modern recreation.
The many natural tourist spots such as the Shelly Beach would be there to help you relax between your wildlife adventures, also witness some unique and interesting turtles while doing so.
With that, it is not that expensive to take a trip down under. Australia could very well be the spot to visit on your wildlife vacation.
The Options are Virtually Unlimited
From the sun-soaked regions of Africa to the icy lands of Europe, you can ensure to find something that matches your dream destination – with its own distinct wildlife to boot.
You just have to know what you want out of your vacation destination and how much can you spend on it. No matter what kind of budget you have, specialized tour companies would always accommodate you wherever they can.
Keeping this mind, if you have the intention to see wildlife, then making it happen is just a step away.
Skin-Care Rules to Always Follow When You Travel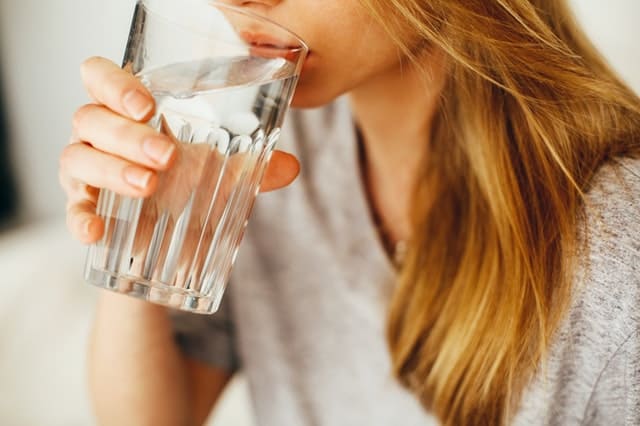 With the holiday season nearly upon us, most of us are hit with a bout of wanderlust. Traveling will take us to different places, and these places likely have completely different climates from what we are used to. Nobody wants to have a skin breakout or any other type of skin problem during vacation. To prevent this problem, this article will give you Skin-care rules to always follow when you travel.
Every time you step on a plane, your skin is exposed to a whole different condition. You are plagued by stale, dry, circulated air that can do wonders to your skin (in a bad way, of course). And that is just your flight. Your actual vacation can be a nightmare for your skin. From weird hotel products to bad sunscreen, to stress from forgetting stuff at home or from family members and a host of other problems.
Thankfully, there are things you can do to keep your skin looking great despite the challenges of travel.
Drink Water…a lot of water
Staying hydrated is extremely important. Being hydrated inside and outside is one of the most important skin routine tips at all times, even when you are not on vacation.
The switch from a hot to a cold climate or from a hot to cold climate can cause skin dryness and irritation among other things. Even the air on the plane is dry and can sap all the moisture from your skin. Therefore, make sure your drink a lot of water. That would keep you hydrated inside.
For your skin, you should liberally apply moisturizers to keep your skin looking radiant and beautiful.
Use Sunscreen
Next to staying hydrated, sun protection is one of the most important routine for your skin type.  While travelling, you should be extra diligent about your sunscreen.
It might sound strange, but you should apply sunscreen even while on the plane. Why? Because you are in a metal container 10,000 feet close to the sun. In fact, you are likely to get a sunburn while in a plane than on the ground. You might want to close the shades, but others might want of view. Hence take precautions and apply the sunscreen.
When you are travelling, it can be easy to forget to use sunscreen, or you might run out of sunscreen. You can go the extra mile by setting a reminder on your phone either to use sunscreen or buying a new one before the current one runs out.
Use Minimal Makeup
During your vacation, leave out heavy foundations and other heavy makeup products. If you are traveling to a location with extreme weather, your makeup will wear off fairly easily. This not only leaves you looking silly, but the heavy makeup can clog the pores of your skin and result in breakouts.
If you choose to use makeup at all, use breathable makeup. Preferably it should be water-resistant and offer protection from hot climates.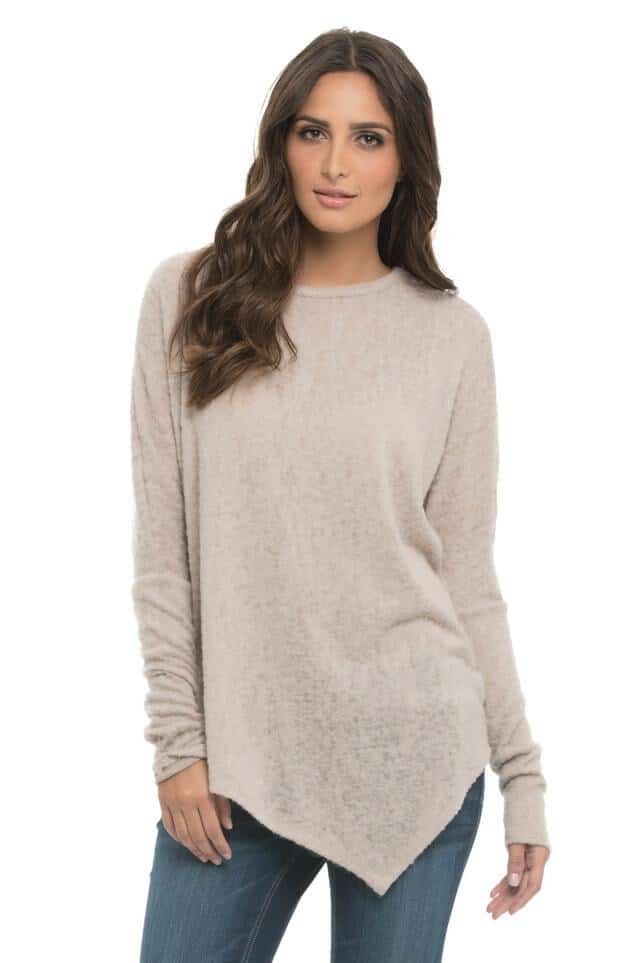 Take your facial cleanser and moisturizer along with you
To keep your face looking great even in extreme climates, your facial cleanser and moisturizer are very important. The daily cleanser helps to clean impurities on your face, while the moisturizer will feed your skin with the important nutrients required to keep it healthy during the duration of your trip.
Use trusted products
Trying out new products is fun, but you should be very careful doing this while on vacation. The change in climate is enough stress on your skin. If you add new products to your skin, you might be increasing the stress on it. Invariably, this might lead to skin breakout and other issues.
Therefore, stick to what your skin is familiar with. When you go back home, you can try out new products. To make it easier to keep using your familiar products, you can buy travel-sized versions of your moisturizer, lotion, cleanser and other stuff.
Have a medical emergency kit
This should contain smoothening calamine, aloe vera potion and other things that can be used in case of skin emergencies.
To enjoy your trip, no matter where that might be, follow these skin-care rules. Your skin will thank you for it!
Scottsdale – Come for the Sights, Stay for the Experience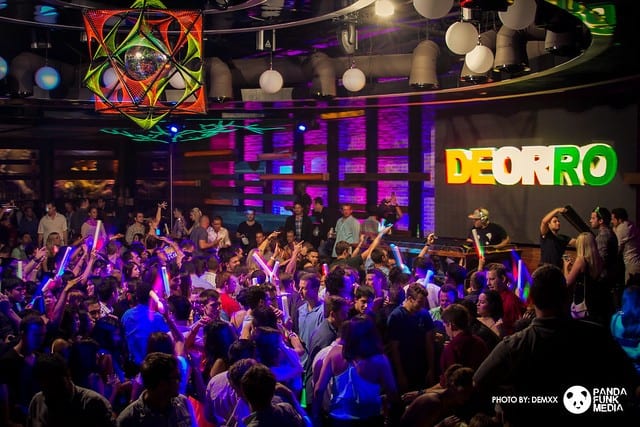 Scottsdale, Arizona is one of the most popular destinations in the Grand Canyon State. Known for its resorts, natural trails, and association with nightlife, the city has become a must visit for anyone who wants to experience contemporary life in a former desert.
Scottsdale is very famous for its modern hospitality and geographical sights. Keeping this in mind, it wouldn't be surprising to know that finding a Scottsdale nightclub is on the minds of many tourists who pay the city a visit – even those who do so to explore one of its mountainous ranges.
If you are planning to head down to the Copper State anytime soon and enjoy life, then Scottsdale may prove to be a great summer destination.
To help you understand what the city would have to offer in terms of recreation, here are some of the top Scottsdale vacation and dining options that make the West's Most Western Town, a must visit.
Old Town Scottsdale
Old Town Scottsdale is perhaps the most popular destination in the city. With its unique lineup of culturally rich events, this colorful area has a vibe that defines old West meeting its modern counterpart to a T.
While Scottsdale remains famous for its modern nightlife, club scene, and luxurious resorts, Old Town Scottsdale brings about the old Western charm for tourists to experience firsthand. Old architecture, preserving museums, and cultural activities are just a few of the many things that you could experience at this destination.
With an array of fine dining restaurants that prove to be the best in the state, you could grab a bite in luxury after roaming around in the sun.
And if you feel a bit more adventurous, then you could do that exploration while riding on a Segway instead of using your good old feet. With plenty of Segway tours being conducted each day, you will easily be able to find something that suits your schedule.
Taliesin West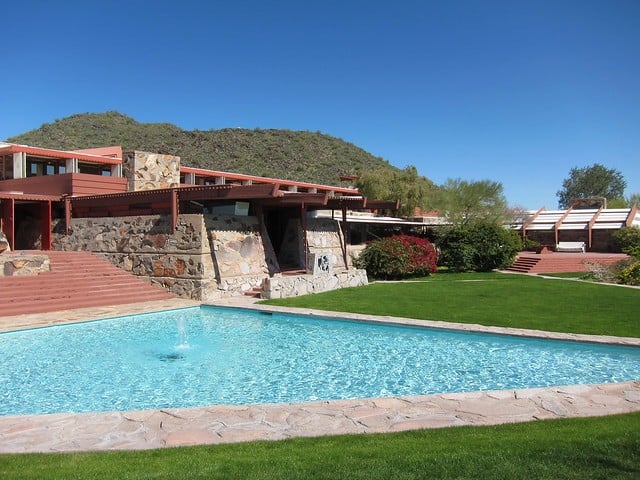 As the winter home to famed architect Frank Lloyd Wright, Taliesin West boasts of an unmatched architectural design.
Now a museum, the destination doesn't only showcase the building in all of its glory, but also offers insights into Wright's work and his mind through detailed tours of the facility.
It is due to these reasons that Taliesin West ranks as one of the topmost destinations to visit in Scottsdale among many professional guides.
Since the building or its experience cannot be replicated elsewhere, it remains a must visit for whenever you are in Scottsdale.
Scottsdale Fashion Square
Want to visit the biggest shopping mall in Arizona? You would find it to be located in the heart of Scottsdale.
With around 2 million square feet of shopping space, the Scottsdale Fashion Square is one of the biggest malls in the whole country. Made up of high end, luxury retail locations, it is literally the one stop shop for upscale items that you may not find elsewhere in the city. With that, the mall holds plenty of fine dining locations as well. What more could you want from a shopping destination, really?
Due to its modern inventory and access to high fashion, the Scottsdale Fashion Square could be a must visit before you hit the popular nightclub scene of the city. Whether you are finding some club wear or just want to spruce up your existing outfit with some Loboutins, this mall would provide you with plenty of choices and fun to boot.
Scottsdale Has Something for Everyone
Depending upon your personal preference, Scottsdale has plenty to offer.  Whether you want to indulge in the city's party scene or just explore its natural history, you would find that the destination has something for everyone.

So the next time that you are about to visit the Wild West, don't forget to put Scottsdale at the top of your list. You won't be disappointed with what you get to work with.
5 Fun Adventure Activities in Vietnam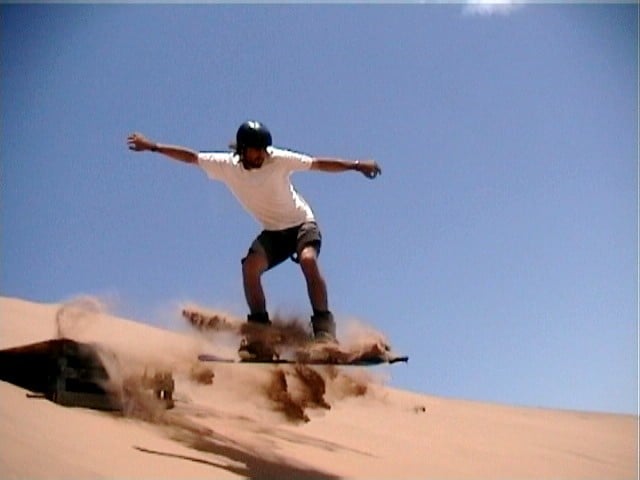 A stunning country with glorious scenery and an amazing culture, Vietnam offers many attractions for the modern tourist. It would be easy to spend a holiday in Vietnam just sightseeing and immersing yourself in the culture – which thanks to a heavy French influence, is different to its South Eastern Asian neighbours – but why pass up on some of the fun adventure activities in Vietnam?
Sandboarding
Also called sand surfing, sandboarding is an extreme sport, exactly like snowboarding, but on sand dunes instead of snow. Regularly named among the best sandboarding destinations in the world, are the Mue Ne Dunes. A series of red dunes around the resort town of the same name, sandboarding has not yet hit the professional heights here but is more of a fun cultural experience. Women in cone hats rent out boards to everyone from kids to saffron-robed Buddhist monks.
Mue Nie is also home to the magical Fairy Stream. This small shallow river winds through moon-like rock formations and is fun to walk through. You can watch the fish as you walk up to two kms in the water or you might try your hand at fishing. You'll need some basic tackle including rod and reels. Check out these great options for beginners.
Take on Mount Fansipan
Nicknamed "the Roof of Indochina", Fanispan at 3,143 metres is the highest mountain in the region. Located in Sapa, a town in the Lao Cai province in Northern Vietnam, the mountain can be conquered via two main climbing routes, one categorised as 2D1N, the other a longer 3D2N route. Both climbs require a guide. For those who prefer an easier way to the summit, the Fanispan cable car takes just 15 minutes to achieve what climbers do in 2-3 days, travelling on cables high above primitive forests.
Ride a Motorbike from Ho Chi Minh to Hanoi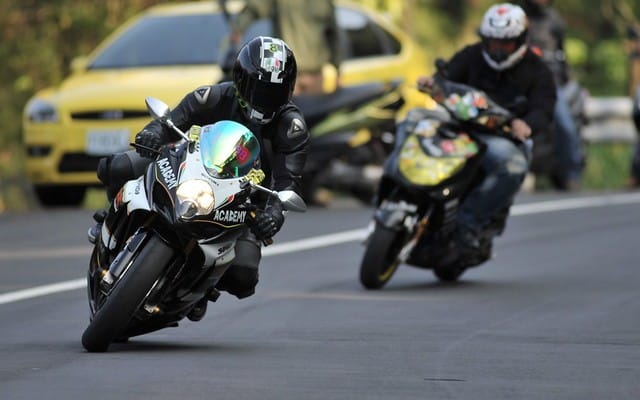 One of the enduring images of Vietnam is the streets of Ho Chi Minh crowded with motorbikes, but motorbikes are also popular outside the cities and Vietnam has become known for some amazing motorbike routes. One of the favourite journeys is from Ho Chi Minh to Hanoi. There are various routes to cover the distance of more than 2,000 kms, all taking you through gorgeous scenery and fascinating towns and villages.
Marble Mountain Rappelling Tour with Temple and Cave Exploration
You might think that abseiling down a vertical rock face is for experienced adrenalin junkies but not so on a rappelling tour in the Marble Mountains in Vietnam. Located just north of the popular resort city of Hoi An, the Marble Mountains are known locally as the "Five Elements Mountains". Tours start in the city and once in the mountains, all equipment and instruction is provided to complete at least two rappels (depending on the tour company you choose). Besides the rappelling, the tours have spectacular views of the coast and include trekking through the mountains, visiting caves and temples
Canyoning
Canyoning is a thrilling adrenaline rush of an adventure sport wherein you jump into a fast-flowing mountain stream and allow yourself to be carried at high speed downstream. The most popular place for canyoning in Vietnam is Dalat. Dalat is in the Central Highlands and is a lovely resort town near a lake becoming renown as a destination for honeymoons as well as the adventure sports of cliff jumping, waterfall rappelling, natural water slides, and hiking, as well as canyoning. Various companies offer canyoning tours in Dalat all at similar prices for similar itineraries, so just choose which appeals most.
We have been wearing out our jandals (Kiwi for flip-flops) on our travel adventures around the world since 2009. We think our blog is thought provoking and a little witty. But we have been proven wrong before. Find out more about us here...
What Are You Looking For?