Looking for a Memorable Experience in 2019? Take a Wildlife Vacation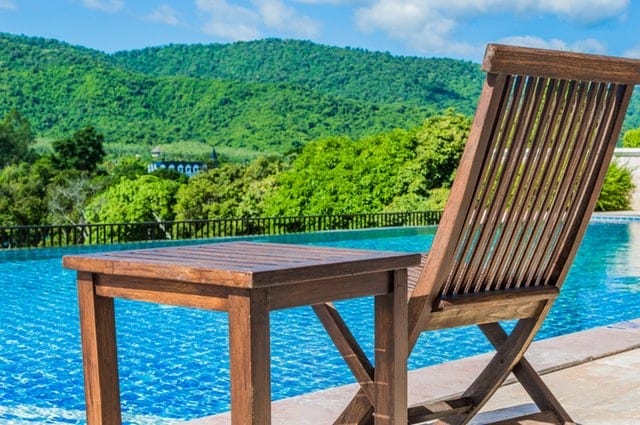 It seems like yesterday that 2019 started. Everyone set their resolutions and the yearly race is on. Just like that, a month has already run past us.
During this time, a few New Year's resolutions have been fulfilled, some have been forgotten, while others are still waiting to be met. The people associated with the latter segment are still looking for ways to fulfill their plans. Doing it properly than doing it quickly seems to be a popular approach these days.
Keeping this in mind, if your New Year's resolutions involved travelling, then they might still be on that to-do list. After all, a vacation is a big expense and needs to be treated as such. You want to make the most out of your vacation that you can, and no one can blame you for having that mindset.
If you want to fulfill that resolution in a way that leaves a long lasting smile on your face, then consider a wildlife holiday.
And if you select a platform such as Naturetrek Wildlife Holiday, which presents several wildlife vacation options all over the world, then you have the comfort of having several different choices at your disposal.
Why Should You Choose a Wildlife Holiday?
Even if it involves an extended safari or a few short treks; a wildlife vacation can be a wonderful source of inspiration, memories and unforgettable experiences.
They bring you close to nature, make you appreciate the simpler things in life, and present the beauty of Earth and its many creatures in a profound manner.
Whether you are going on a vacation with your family or just with that special someone, the experience provides an opportunity to bond with them and share the sincerest of smiles as you witness the beauty of nature together.
Due to the different options that are available to people in terms of a wildlife holiday, you can choose through a variety of vacation types and experiences.
Here are a few different types of vacations that you can choose and enjoy through the platform.
Go on an African Safari
The very mention of a wildlife holiday brings about images of the rich and beautiful lands of Africa.
With its tall Savannah grass, warm weather, and some of the most magnificent animals in the world, an African safari has everything that you can think of in a dream wildlife vacation.
If you go on an African safari, then you can see some of history's most popular creatures up, close and personal and in their natural habitat.
Some of the animals who you can expect to see include but are not limited to:
Lions

Elephants

Giraffes

Rhinoceros

Buffalos

Wildebeest

Zebras

Gazelles

Cheetahs

Hyenas
But land animals are not the only attractive aspect of the region. Similar to how an aviary acts in a zoo to showcase the best of birdlife that it could offer, the lands and skies of Africa do the same for its many different inhabitants.
But in an open-air setting that is definitely hard to surpass.
In terms of birds, you can expect to see the following:
Ostriches

Great white pelicans

Grey crowned cranes

Hoopoes

Crowned eagles

African penguins

African wood owls
And when it comes to fauna and trees, witness unique sights such as the magnificent baobab tree, the beautiful marula tree, and the one of a kind dragon blood tree.
Expect to see all of these four-footed and winged members of the African wildlife as well as their different companions through a few countries in the African region.
But witnessing them on a safari doesn't mean that you always need to be "roughing it" in the woods. On the contrary, your visit will be completely safe and could be designed to provide you with the most luxurious of experiences. You just need to be aware of what you want out of the vacation and how much you can spend on the vacation as well.
Go to the South American Wonderlands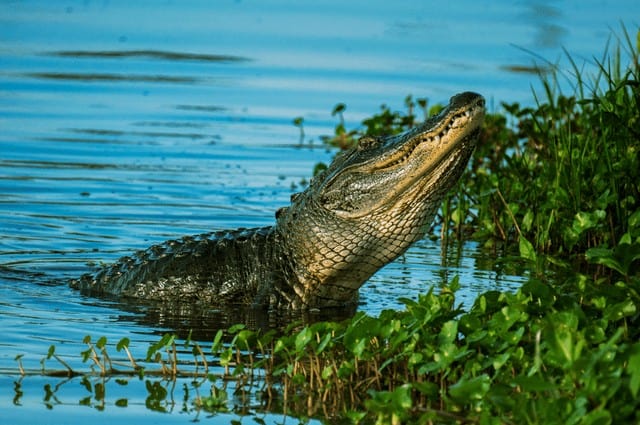 If you are one to enjoy lush greenery, a variety of climates, and some of the richest wildlife in the world, then visiting the South American continent would certainly be a great choice.
While Galapagos is known as the tourist and wildlife hotspot, it would be quite unjust to place it down as being the only region that is rich in wildlife. South America is full of areas that boast of that quality as well, which is why exploring your options before selecting a destination would be the correct way to go.
From visiting the wonderful and nature-rich Amazon to the penguin heaven that is The Falkland Islands, you can be certain to have once-in-a-lifetime experiences throughout your time in South America.
Whether seeing the jaguars is a more exciting prospect or watching the birds is what tickles your fancy, ensure to find something that would make for an exciting memory for days to come.
The wildlife that you can experience within the South American region includes but is not limited to:
Llama

Anaconda

Capybara

Sloth

Emperor tamarin

Maned wolf

Giant Galapagos Tortoise

South American Tapir

South American Coatimundi
With that you can also enjoy the many ancient sights such as the Inca ruins in Machu Picchu, the path to which is strewn with llamas itself.
Take a Trip Down Under
Australia is known as one of the most wildlife-rich regions in the world. That is why, considering it as only the hub of kangaroos would be quite an understatement.
Apart from kangaroos, Australia is home to cuddly koalas and the curious looking emus. And of course, who can forget the famous Steve Irwin and the many reptilian friends that he introduced to the world. So is the effect of Australian wildlife that his whole family continues to nurture and care for the creatures that the late Crocodile Hunter loved so dearly.
The creatures that you can witness within Australia include but are not limited to:
Marsupials

Wallabies

Platypuses

Tasmanian devils

Dingos

Wombats

Cockatoos
This means that if you visit Australia, you can actually bet on seeing animals that you would never be able to see anywhere else in the whole wide world.
But going on trips to see these magnificent beings doesn't mean that it has to be an excruciating experience.
There's no reason to subject yourself to uncomfortable and foreign lands. On the contrary, Australia has some of the world's best offerings in gastronomy, hospitality and modern recreation.
The many natural tourist spots such as the Shelly Beach would be there to help you relax between your wildlife adventures, also witness some unique and interesting turtles while doing so.
With that, it is not that expensive to take a trip down under. Australia could very well be the spot to visit on your wildlife vacation.
The Options are Virtually Unlimited
From the sun-soaked regions of Africa to the icy lands of Europe, you can ensure to find something that matches your dream destination – with its own distinct wildlife to boot.
You just have to know what you want out of your vacation destination and how much can you spend on it. No matter what kind of budget you have, specialized tour companies would always accommodate you wherever they can.
Keeping this mind, if you have the intention to see wildlife, then making it happen is just a step away.
Tips for Planning Your Uluru Tour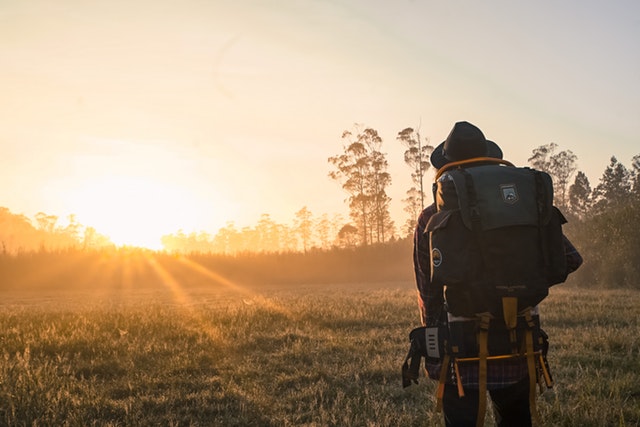 Located in the Uluru-Kata Tjuta National Park, the magnificent sandstone of Ayers Rock or Uluru stands tall at 1,142 feet above ground. The natural formation is widely known for being one of the most sacred places to the indigineous peoples in Australia. At the same time, it is also popular for attracting tourists from all over the world to the land down under.
If you want to visit Uluru in order to pay tribute to this wonder of nature, then doing so through the right tour is in your best interest. It's not only because Uluru is located at least a few hours from civilization, but it also because such a tour allows you to enjoy the picturesque sights that come along the way within the Uluru-Kata Tjuta National Park.
So what sights are there to see along the way and what other general tours suggestions you should keep in mind while visiting Uluru? To help you answer these and some other important questions, here are 5 top tips to keep in mind while visiting Uluru.
Don't Climb the Monolith
First things first, while it is legal to climb atop Uluru, it is recommended that you do not attempt such an action in order to show your respect to the indigenous peoples.
It is a pretty easy rule to follow when you pay attention to the emotions of the indigenous tribes who have recommended time and again for people to not climb Uluru.
But that doesn't mean that you cannot enjoy the natural beauty that Uluru has to offer. In fact, you are encouraged to visit the sandstone and take in its natural glory by standing right beside the formation. That's why 4WD tour is highly recommended. The tour guides would be able to tell you what you can and can not do.
Visit During Sunset
Ask anyone who has visited Uluru about the best time to see the formation, and you will instantly get the answer as "sunset."
It's because Uluru is not an ordinary monolith, but one that is formed through arkosic sandstone. This allows the rock to actually change its color according to the position of the sun. As a result, you can expect the formation to sport a different color depending upon what time of day you reach it.
At sunset, Uluru projects an amber glow that is surreal to take in, especially when you are seeing the formation in person for the very first time. That's why, it is recommended that you time your trip in a way that allows you to experience this magnificent sight.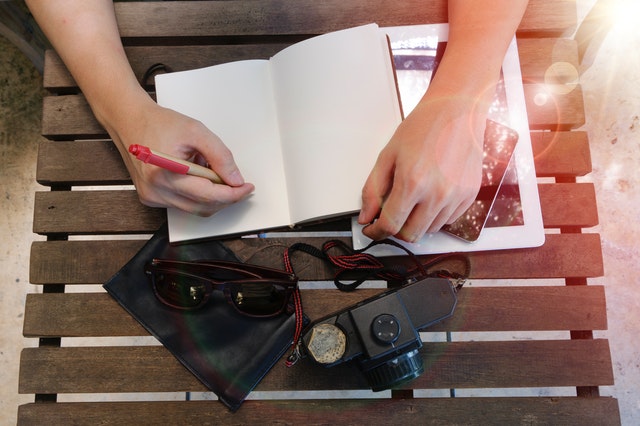 3. Take Your Time to Plan the Trip
Perhaps the best way to visit Uluru is through the nearby town of Alice Springs, which has various amenities and accommodation options for tourists who are making their way to the Uluru-Kata Tjuta National Park.
The drive from Alice Springs to Uluru can take around 5 hours, which is why it is recommended that you arrive at least a day before you are planning to tour Uluru.
This way, you can reach the national park while feeling fresh and rested. This also gives you time to plan longer trips to the park in order to enjoy all that it has to offer.
4. Take in the Sight of the Rock Art
Uluru is not just a wonder to look at by itself, but it also holds several little pieces of wonderful art within it.
The caves at the bottom of the formation hold several pieces of rock art that can only be found at Uluru. If you love learning about other cultures through their art, then this will be a must visit.
Just make sure that you take the time to learn about this art through a local tour guide or via the information provided within these exhibits. This ensures that you have an immersive and informative experience which you can remember for a long time.
5. Don't Forget the Natural Attractions Around the Rock
Enjoying the breathtaking sight of Uluru sounds rewarding enough for a trip to the Uluru-Kata Tjuta National Park. But it's not all that you can do during a tour of Uluru.
From seeing the red kangaroos and other marsupials to spending some time with the camels, and from seeing the one of a kind formations of Kata Tjuta to taking a walk by the Valley of the Winds, there's so much to see and do around Uluru.
That is why, it is recommended that you take your time at the park and put aside at least two days to enjoy all of the unique activities that the area has to offer. It would give you a well-deserved break from the hustle and bustle of daily life while also allowing you to make the most out of your long journey to the sandstone.
Best Time to Visit Panama and Costa Rica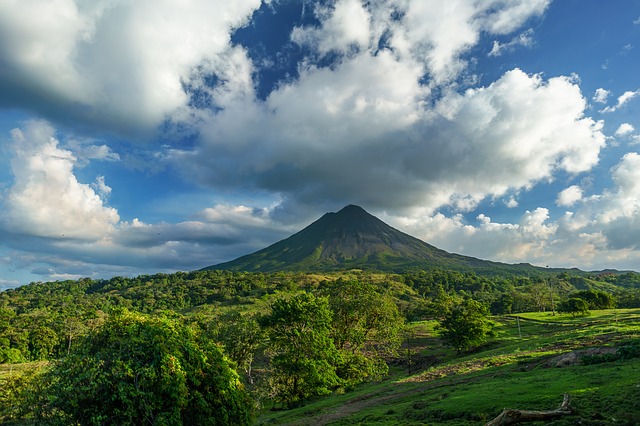 The fact that Costa Rica and Panama are close makes both countries perfect for visiting. During your holiday there, it's easy to travel back and forth between the two countries and enjoy all the wonders they have to offer. Keep in mind that the timing of your holiday will influence what sorts of sites you can visit and what activities you can make part of your plans. By understanding a little about what to expect, it's easy to determine the best time of year to visit both countries, based on what you would like to do.
Learning More About the Dry and Rainy Seasons
If you're the type who prefers the hustle and bustle that comes with holidays during the tourist season, plan on being in Costa Rica and Panama during what's known as the dry season. Expect plenty of sunshine and warm weather during this part of the year. Many of your activities will be outdoors, although you will find a number of indoor sites that you will want to include in your plans.
The dry seasons in both countries overlap. The dry weather for both typically arrives during the first to the middle part of December. In Costa Rica, the dry season usually lingers until sometime in April. Panama enjoys a slightly shorter dry season, with it usually ending sometime in March.
Keep in mind that since this dry period is the height of the tourist season, the cost of visiting from December to April will be higher than at other times of the year. Even so, if your plans include spending a lot of time exploring the rain forests or soaking in the rays on one or more of the beautiful beaches, the dry season is the only time to consider.
Making the Most of the Dry Seasons
During the dry season in both nations, do expect the weather to be more humid and the day temperatures to be a little higher. There is some variance depending on which regions you plan on visiting. As a general rule, locations nearer the coast will include warmer weather and higher levels of humidity. By contrast, the more mountainous areas will offer slightly cooler temperatures and lower humidity levels.
During this time, do plan on enjoying the lush greenery found in the rain forests. During much of the dry season, the abundance of rain from what's known as the rainy or green season ensures that the forests are at their best. Consider adding some variety to your holiday by spending time at the beach, soaking in the nightlife along the coast, and doing some shopping at many of the open air districts. This is also the perfect timing to enjoy some of the local cuisine while dining outside.
There are special events to celebrate during the dry season. President's Day in Costa Rica occurs during this period. Along with locals, you can enjoy a number of celebrations, open-air festivals, and just about any type of entertainment that one can imagine.
Since the dry season does attract more tourists, it pays to book your lodgings in advance. Along with President's Day, there's also spring break and the Easter Season to consider. While you could look at different hotels and other properties near beaches, there are also hostels that make perfect places to sleep. After all, how much time do you plan on spending indoors when there's so much to do?
Things to Do During the Rainy Seasons
In spite of the name, it isn't always raining during the rainy or green season. Most days, there will be brief periods of sunshine that do allow you to spend some time at the beach and other outdoor venues. Do expect the evenings to be cooler. At times, the temperature may make wearing long sleeves or possibly a sweater a good idea.
Even if you're out and about while it's raining, there are plenty of things to see. Towns and cities in both nations offer indoor concerts, a number of restaurants catering to all sorts of tastes, and clubs and other settings for entertainment. You will find museums that will tell you more about the history of indigenous peoples and the complexity of their cultures.
What are some of the activities you can enjoy during this time of year? Both Costa Rica and Panama offer options to go horseback riding. Generally, this will happen during the morning when the sun is most likely to be out. Walking tours are also a great way to learn more about the culture and possibly find some interesting places that you will want to return to a little later. Don't overlook the opportunity to get in some fishing when there's a sunny morning coming your way. There are changes to engage in freshwater fishing as well as charter boats that will take you to some of the better places to enjoy salt-water fishing.
Coffee and rum tours are also something to consider during the rainy season. These tours allow you the opportunity to see different facilities and how they produce their products. As a bonus, you get to enjoy some taste-testing at many of the places that you visit along the tour. Some of the sites will also have bistros or restaurants included, allowing you to enjoy a nice meal or snack with your coffee or rum.
In terms of museums to visit, San Jose offers some of the most interesting museums in Costa Rica. Many of them are located in or adjacent to what's known as the Central Market. It's a great way to enjoy time indoors during the rainy afternoons and early evenings.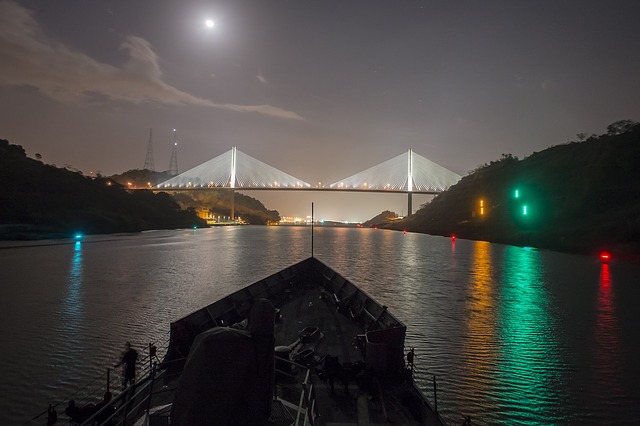 In Panama, check out the Panama Canal Museum in Casco Viejo. You can make use of headphones that offer the guided tour in multiple languages. If you happen to be proficient in Spanish, feel free to check out each exhibit on your own. You can also check out the Biodiversity Museum, which features exhibits on the over 1,000 species of animals and plants that are found in the country. Make the most of the discounts offered on Sundays. Retirees also get to enjoy discounts when visiting these museums.
Which season is the best time to visit Costa Rica and Panama? It's really up to you. For those who prefer a slower pace and don't mind rain during the afternoons and evenings, the raining season is ideal. Those who thrive on activity, sunshine, and plenty of tourist activities will enjoy going during the dry season. Whatever your choice, plan on coming back a second time. It's rare for anyone to see everything they want to see during a single holiday.
Most Underrated Travel Destinations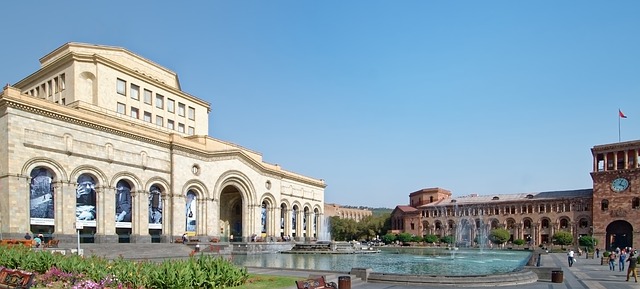 Everyone knows about Paris and Rome and London but there are so many other beautiful travel destinations that are amazingly underrated. The fact that so many beautiful countries go unexplored by travelers is a tragedy. Not only because so many people are missing out on rich cultures and picturesque views, but also because a lot of these destinations tend to be a lot cheaper to travel to than popular cities. 
A majority of Americans, when asked about traveling abroad, will likely shake their head and say they can't afford such trips. Many people deal with multiple monthly bills, such as mortgage or rent, student loans, and title loans, which are all stress inducing. 
But what a lot of people don't know is that there are gorgeous, underrated foreign cities one can visit for a fraction of the price of touristy European cities. Forbes recently published a collection of the ten most underrated destinations you should consider visiting. 
Here are a few of them:
Yerevan, Armenia
Yerevan, the capital of Armenia, is known for its magnificent sights of Mount Ararat, historical monasteries, and its many striking temple ruins. Armenian cuisine is other worldly with classic dishes like rabbit stew, sautéed eggplant rolls, and lamb tartare. 
Telč, Czechia
Telč is a colorful town with Italian influences in Czechia. It boasts of Baroque-Renaissance architecture and has a castle of its own with exciting tunnels and passageways that you can explore underneath the town.
Santiago, Chile
Santiago is the capital of Chile and features gorgeous architecture from the neoclassical era. There are towering cathedrals and, of course, plenty of quality Chilean wine. Plus, the city of Santiago is a great place to kick off your exploration of Chile's wine country. 
Rotterdam, the Netherlands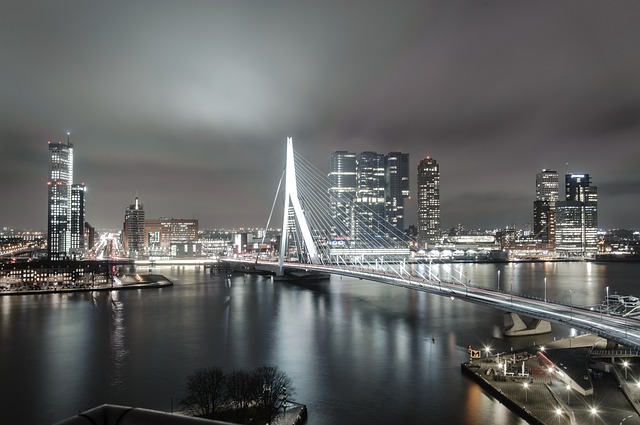 Rotterdam is often ignored due to the popular neighboring city of Amsterdam, but it is a bastion of underground music and street art. The architecture is strikingly modern since the city was heavily bombed during World War II and thus had to be rebuilt from the ground up. The city is filled to the brim with amazing cuisine and museums.
Lagos, Nigeria
If you are looking for a big city destination, Lagos is a metropolis that has plenty to see and do so that you'll never be bored. And whenever you need a break from the urban marketplaces, private beaches are just a short drive away.
Con Dao, Vietnam
Con Dao is a Southeast Asian island that makes an excellent beach destination with two resorts and tons of fascinating history. Once host to a brutal French prison, the island is also home to the tomb of the Vietnamese martyr Vo Thi Sau. 
Colonia del Sacramento, Uruguay
This is one of the oldest cities in Uruguay dating back to the 17th century. The city has a vibrantly decorated historic quarter and a three-century-old convent. It's also only a short trip away from the bigger city of Montevideo.

We have been wearing out our jandals (Kiwi for flip-flops) on our travel adventures around the world since 2009. We think our blog is thought provoking and a little witty. But we have been proven wrong before. Find out more about us here...
What Are You Looking For?