From Four Jandals to Two Jandals
It sucks to be breaking up while travelling, but sometimes it is a necessity. Find out why we are going from Four Jandals to Two Jandals.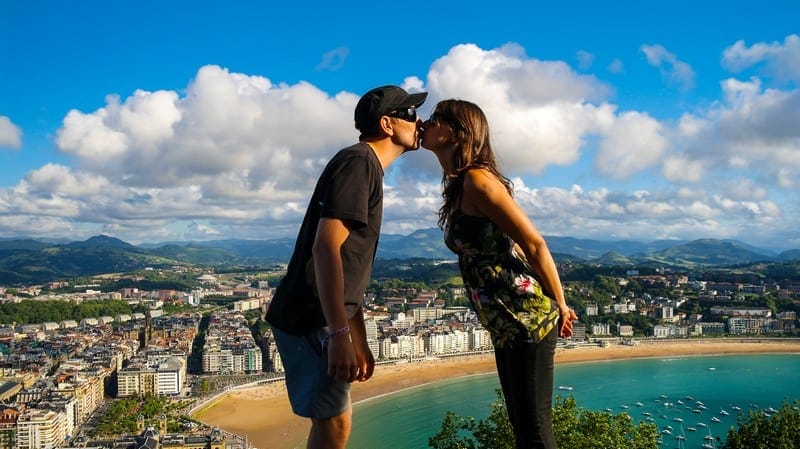 Usually we don't write too many personal posts as we know you like to to read about our adventure travels, rather than our lives. But we thought it only fair to give you a bit of an update on what is happening in the lives of Four Jandals. Because if you have been reading our adventure travel blog for the last 4 – 5 months, you have probably been very, very confused about what is going on.
Obviously things haven't been smooth sailing for us.
In December, we were meant to head off to France together and work for the winter near La Rosiere ski resort. This idea fell apart when Adela realised she didn't want to leave Edinburgh just yet. She was afraid to travel. I was left stranded in France so made the decision to return to Scotland as well in January.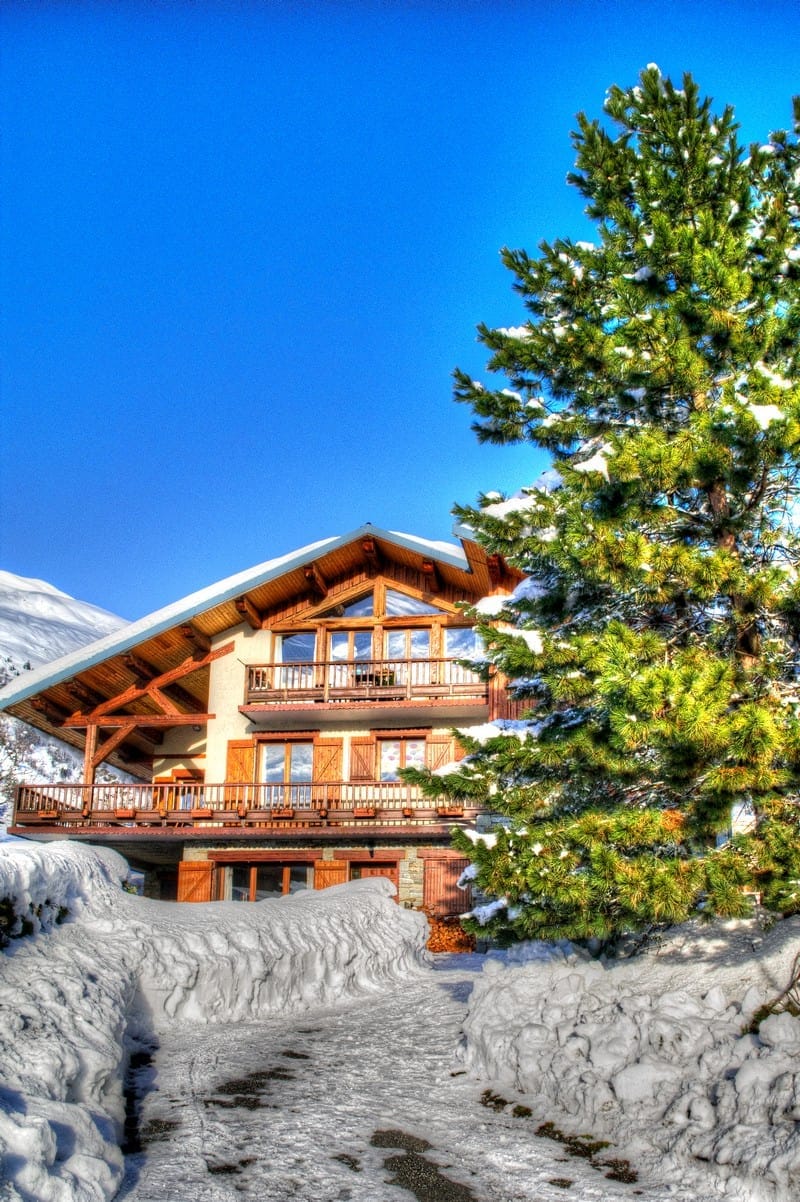 This was where we were meant to spend the winter
In March, I made the decision to do a little soul searching by walking the Camino de Santiago. And while I injured myself prematurely and had to stop, it did help clear my mind and change my perspective on a few things.
I realised that I have been stuck in a rut.
I call myself a traveller and an adventurer, yet I was stuck in Edinburgh and not being able to pursue my passions. I love Edinburgh, but the Scottish weather and lifestyle go against the grain of how I like to live my life. I need to be near the sea with warm weather and adventures galore on my doorstep.
So I had to make one of the hardest decisions of my life.
After 5 and a half years, Adela and I are going on a break. And at the moment we don't know if it will become permanent or not. We will keep our international bank accounts, visas and various other bits and pieces that you acquire when travelling as a couple. But we just won't be together for at least 3 months. We will also keep in touch and hope to rekindle something in the future.
This change was necessary for both of us.

Breaking up while travelling…
It is strange because only a few months ago I wrote our most popular post ever about "Why every couple should travel before marriage". But as in all things travel related, changes are inevitable.
We have just spent a wonderful week together exploring Iceland and now we are parting ways. She is going back to Edinburgh and I am off to Africa. For 75 days I will join an overland tour from Nairobi to Cape Town with Oasis Overland.
I am in two minds at the moment. On one hand I am devastated that I have had to walk away from such an amazing girl. But I am also excited that I am heading off on a new adventure and that I have the chance to explore a completely new part of the world.
I will outline my full trip in an upcoming post, but it is fair to say that the next 2 months will be jam-packed full of adventures. Including, learning to kite-surf in Kenya, hiking to see Gorillas, safaris, camping, white water rafting, bungee jumping, shark cage diving and much, much more.
So what is next for Four Jandals?
Well, in regards to our blog and what you read on here, not a lot will change to be honest. For the last 6 months I have been doing 95% of the writing, social media updates and photography. So the content, adventures and stories won't change.
But there is likely to be a small decline in talking about couples travel tips and other couples adventures until we figure out exactly what is happening.
So for now, thanks as always for reading our blog and all that I ask from you is that you wish us both good luck on our next personal travel adventures, and I hope you continue to read along with me as I explore Africa!
Reader Questions: Have you ever broken up while travelling? Or right before a travel adventure? How did you handle it?
Think Locally, Date Globally: 6 Dating Customs Around the World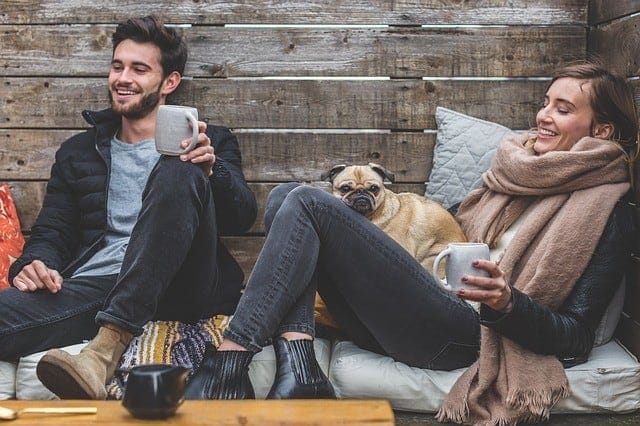 Strolling around with a camera in your hand. Walking down to the local watering hole. Immersing yourself in a language exchange. Heading to a "Meetup" activity.
These are just some of the ways you can plunge into the people, places and culture of a new destination. But these options engage the mind. They call on your sense of adventure and curiosity.
What about your hormones? Dating cross-culturally, in a new place, is its own adventure and experience that is completely unparalleled. Some are afraid of getting too emotionally involved while others worry about the reliability of a "stranger".
Dating abroad is like having your senses dulled through inebriation before things actually go bad: You feel warm, cozy, cared for, your inhibitions are lowered because you're in a different country and you think partying in the desert with your friends without a map and only one water bottle is a great idea.
Mark Manson, author of "The Subtle Art of Not Giving A F*ck", lays the blame at the feet novelty and mystery of "foreign women". And if you look at it on the surface, it makes sense: As a traveler, you crave the unknown and the new. And if it comes in the form of the opposite sex, how could you resist?
Dating cross-culturally, while traveling, is one of the best ways to get to know a country inside-out because, at the end of the day, it's people who make a place and culture. And, with the explosion of online dating through apps or on sites like Badults, your chances of meeting someone in a new country just tripled, my friend.
But it's a thin line. You don't want to be a part of breaking the customs or cultural appropriation. Chances are, there are very specific dating customs for the country you're headed to — and don't make the mistake of thinking this is only true of Eastern nations. There are plenty of "traditions" and expectations while dating in Western countries as well.
1. In the Land of the Rising Sun
As you might expect, dating in Japan has one objective (officially) and one objective only: marriage. Casual dating is not really openly accepted and most individuals are a lot older.
However, there are several instances of "puppy love" and interracial and intercultural dating. It's respectful to keep PDA to a minimum if you're out and about. Japanese family members are not as involved with their kids' love lives as, say, Chinese family members might be.
There is also a tradition where, on Valentine's Day, women purchase chocolates for their lovers and, exactly one month later, they celebrate "White Day", where men buy their women white chocolates to express the mutual attraction.
The only catch is that it doesn't actually stop at chocolates. Your gifts must go above and beyond – both, in cost and creativity.
2. Bagging the Ladies
In many Balkan countries as well as in many Roman villages and communities, it's common practice to snatch the "woman" or bride-to-be, put her in a sack and deliver her to the groom's house.
This is usually done in jest, as a funny tradition, by the groom's friends, who celebrate the custom as just one more during a wedding party.
3. The South Korean Way
There are two things at play in the dating lives of South Koreans: space and gender. On the one hand, it's perfectly acceptable and actually preferred that men not only initiate the courtship but also pepper her with an endless number of texts, being as forward and explicit as necessary to get her to agree to a date.
On the other hand, the city is overcrowded and crammed by inhabitants. And openly dating without a commitment of marriage is still frowned upon. Several young men and women still live with their families so, in this case, there are plenty of "love motels" scattered around the city where lovebirds can (and do!) go to spend quality time together.
4. Do as the French Do

The French, like the Danes, do dating as a group activity. If you're a North American, this might get you scratching your head — if the French are so sexually forward, why do they need their friends as chaperones?
It actually has nothing to do with prudishness and everything to do with the definition of a relationship in French culture.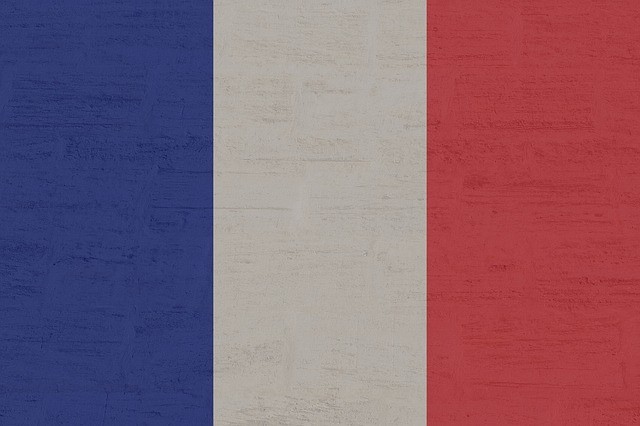 Men and women (and same-sex couples) can date one-on-one, keeping their conversations and interactions directed toward one another the whole time they are with friends. But the idea is that they all stick together.
There is no such thing as "dating around" — rather, the French like to call a spade, a spade: you're in a "relationship", no matter what that actually means, looks like, or entails, if you date without a group. It's assumed that you've met, like each other and now want to spend together alone.
So if you're looking to test the waters for the first time, make sure to do it in a group setting, with friends.
5. Down Under Without Labels
The dating customs of Australians might be quite familiar to Britons and North Americans — the attitude is much more relaxed and Aussie's not only date one-on-one, they can date several people in a week and keep things casual.
6. Bluetooth Tales

In Emirati countries like Dubai or Kuwait, customs are still strict around gender division. While things have become much more relaxed, openly approaching a beautiful woman and asking for a number is a good way to bring the wrath of her family on you.
Instead, creative young lovers have found a novel solution, a workaround that involves technology. They may have restrictive social customs but they also certainly all have smartphones.
Friends, lovers and potential dates communicate with one another through social media or by sending messages of interest via bluetooth devices. It's not only how you court and communicate, it's also how you plan a secret meeting at a secret venue after hours. These youth have mastered the art to low-key love.
Welcome to New Zealand – A Life Update
Where have I been? Well I have moved back to New Zealand and this is my little life update to let you know what is happening with the Four Jandals Blog.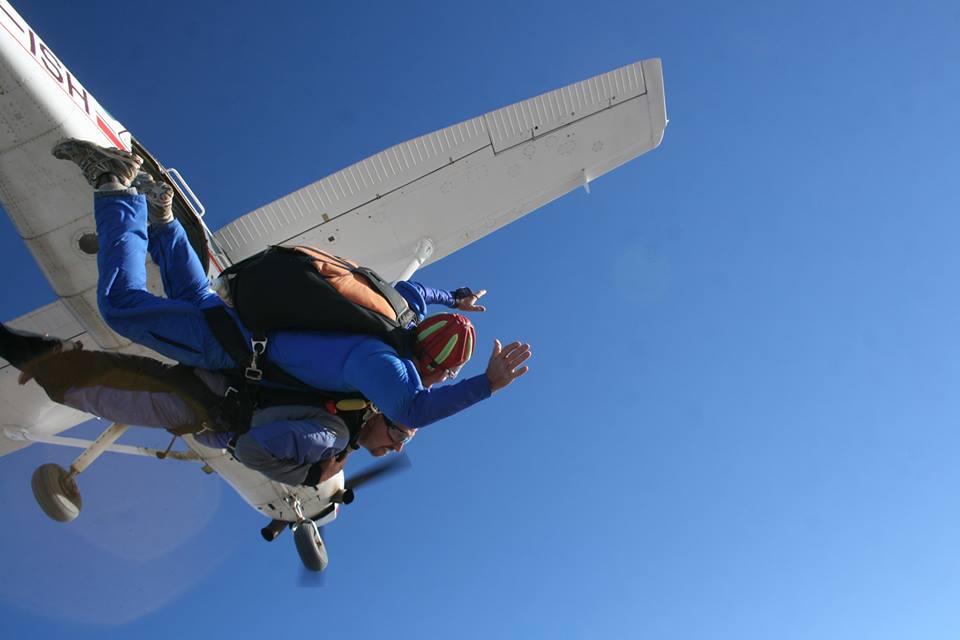 I would love to blame my lack of updates on this blog on something awesome. Unfortunately I have just been really slack.
Well to give me some credit, I have just moved to New Zealand so it has been pretty hectic catching up with family and friends in the last three weeks! I have been travelling all over the North Island of New Zealand and have finally managed to settle in Wellington.
So what I am doing back home in New Zealand?
Well, after 3 years, 10 months, 2 weeks and 1 day of travelling to 44 countries, I was exhausted.
2013 has been one of the toughest, but strangely exciting times of my life. When I started this blog I called it Four Jandals because at the time Adela and I were still together. Unfortunately, Four Jandals became Two Jandals in April and we broke up. Some readers don't seem to notice even though it is one of my most popular posts. But it isn't something I am too public about either.
Luckily we are still friends and talking to one another. I would have hated to throw away everything after nearly 5 years together.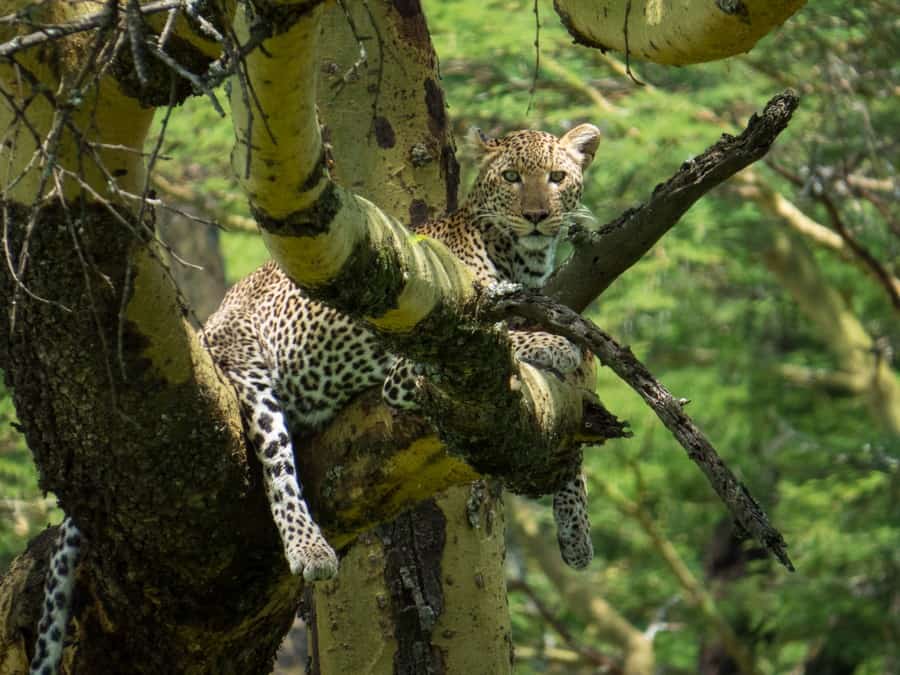 Since April I have travelled nearly the length of Africa from Nairobi to Cape Town overland. I also spent 6 weeks in Thailand frantically trying to catch up on all the work I had neglected over those three months in Africa.
Why have I returned home?
Everyone keeps asking me why I have returned and why would I want to? Quite simply the answer is because I wanted to. I was always going to return to New Zealand. It is my home and the one true place where I have always been 100% happy.
Plus I have missed so many important events over the last 4 years because of travelling. Family birthdays, friends weddings, births and deaths. All missed because I was selfishly travelling the world.
I don't regret what I did for an instant. But I am so glad that I am finally home. It is time to make a fresh start. A time to laugh, love and live again.
So what am I doing?
Luckily I have picked up a job really quickly and I am working for a website in New Zealand as one of their content creators here in Wellington. Basically I get to help promote New Zealand brands and businesses online. Something that I am really passionate about because there is a lack of small local companies online in New Zealand.
Plus it allows me to write on a daily basis (probably one of the reasons I have been so slack here on the blog) and follow my dreams.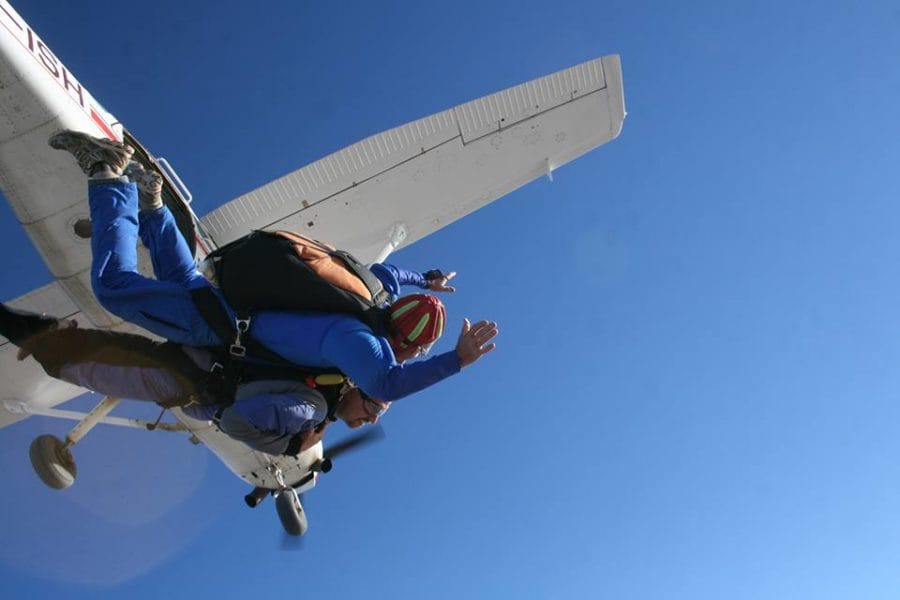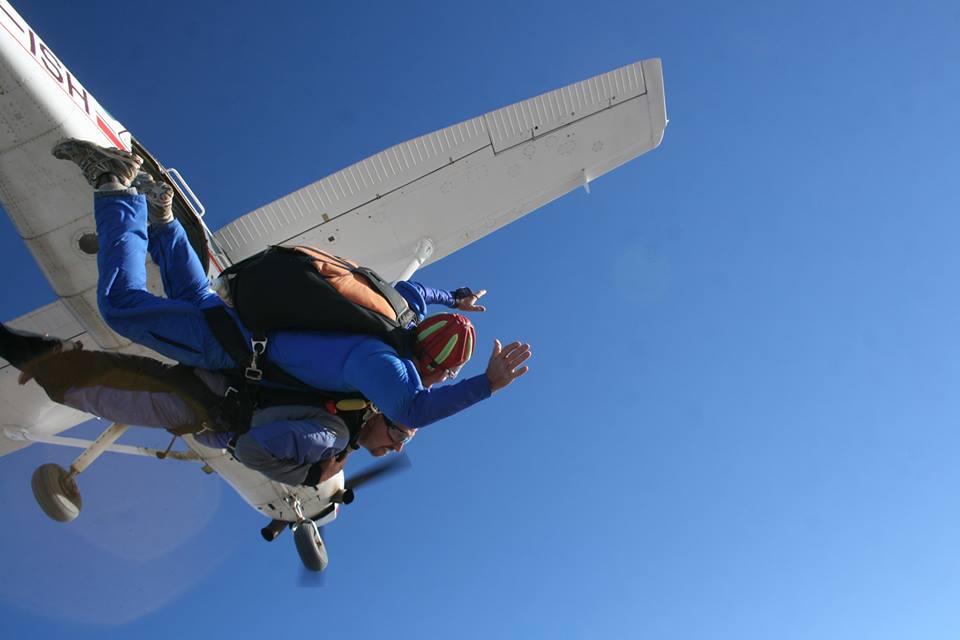 What about the blog?
Well this is far from being my last blog post.
I still have hundreds of stories to share with you. I have hardy scratched the surfaces of all my experiences, let alone edit my thousands of photos that I have accumulated over the past 4 years.
However, while I don't expect to stop writing or blogging, you may see a shift in the sort of content that I do write. As well as a re-branding over the next couple of months. Obviously Four Jandals has been very successful, but it is a bit hard to call myself "Four" when I only have Two Jandals.
So for now nothing is changing. But I wanted to write this update as an apology to you because I have been so slack. As always I am extremely thankful for my followers on social media and my readers of this blog. I would not be where I am today without you. So thank you, thank you, thank you.
Safe Travels,
Cole

We have been wearing out our jandals (Kiwi for flip-flops) on our travel adventures around the world since 2009. We think our blog is thought provoking and a little witty. But we have been proven wrong before. Find out more about us here...