Butterfly Valley in Turkey
Our experience of exploring Butterfly Valley in Turkey and climbing to the base of the spectacular waterfall during our Sail Turkey cruise.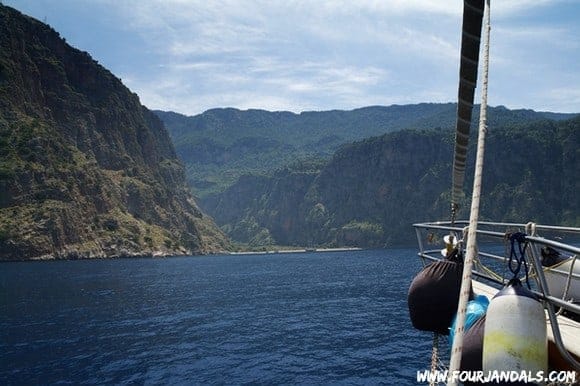 Find out all about visiting Butterfly Valley in Turkey, including how to get there and what adventures to do once you arrive.
As our Sail Turkey boat pulls into Butterfly Valley in Turkey along the Mediterranean Sea we are greeted by the sheer red, brown and grey cliffs that plunge over 50m into the turquoise sea. The order from the Captain is given to anchor while the tiny dinghy is dropped from the stern with a splash. With only room for four at a time it's slow progress into the thin strip of sandy beach.
Getting to Butterfly Valley in Turkey
As far as we could tell Butterfly Valley in Turkey can only be accessed by boat, and luckily our 8 day Sail Turkey cruise with Busabout took us straight there on our second day.
There were half a dozen other tourist boats that had also motored up from the town of Fethiye although it wasn't busy at all. And even though it is so isolated it was still no surprise that as with everything in Turkey there was still a man sitting under his umbrella waiting to charge us 5 Turkish Lira for the 1 km walk up Butterfly Valley to the waterfall.
You can only begin to wonder at the forces of nature that have sent millions of litres of snow melt every summer through Butterfly Valley slowly carving out the steep-sided canyon which is now a protected wildlife sanctuary for over 25 different butterfly species. Unfortunately since it was the shoulder season we were told not to expect too many butterflies. Apparently it is better during the height of summer.
The short hike up to the base of the waterfall is gorgeous. Trekking through head-high scrub with what few butterflies there were darting across the path is actually very relaxing. Especially since large hand painted signs along the route warn us that loud noises can actually kill the butterflies.
The silence was only broken by whispered words as we stumbled along in typical Kiwi fashion with our jandals on.
I was constantly worried that my hastily repaired jandals, which were held together with two bobby-pins after an earlier blowout, were  going to completely fall apart on the uneven gravel path. Especially when we reached the first stream crossing.
As the path got steeper and the canyon walls closed in around us we had to begin to scramble over rocks and up through the river. Our jandals had to come off. Even though the rocks were covered in water they were surprisingly not slippery. Pretty fortunate as I am sure someone could easily have hurt themselves up here if not careful.
Suddenly the trees above us disappeared and the waterfall was revealed in all it's glory. Bugger. All that hard work for this? It was only about 10m in height and meandered rather than thundered over the rocks above us. Still enough to stick your head in though and get drenched. But not all that impressive to be honest. Until we saw the hand painted sign attached to the rock face next to it…
"Do not got past! DANGER. DEATH."
Obviously that meant a bigger and cooler waterfall up just a bit higher! Looked easy enough…
Just had to climb the vertical rock wall next to the first waterfall by holding onto a frayed knotted rope. Hold onto the same rope as you pass under the next small waterfall. Another vertical climb through the river up over boulders larger than me before edging along a 20cm wide ledge. Just don't look down!
So stoked that I made the decision to climb up though as sure enough a 30m high waterfall gushed over the side of the cliff above us. I was so thankful that it was 25 degrees Celsius as I was already soaked to the bone and looking like a drowned rat. But the exhilaration of looking back down upon Butterfly Valley from that height was truly spectacular.
Unfortunately I didn't risk taking our camera up to the very top so we don't have any photos of me getting pounded on the head from the waterfall!
You can get to Butterfly Valley in Turkey with the awesome Sail Turkey cruise by Busabout:
Tips For Unwinding While Travelling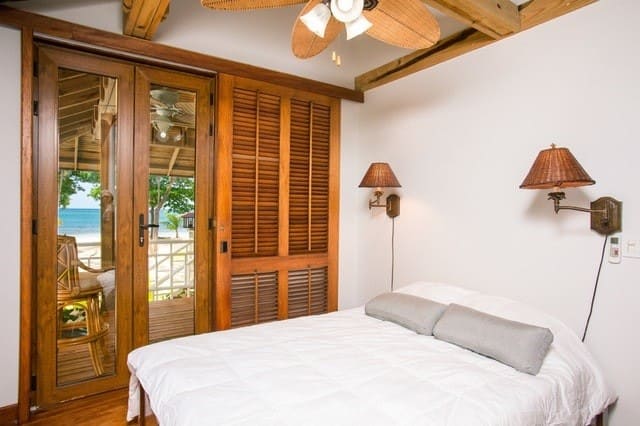 People often don't get the most out of their travelling experiences, and often the reason is a surprising one. People slam themselves with unrealistic schedules and try to do too much in too short of a time, and this winds up deteriorating the quality of the experiences that you want to have. So we have come up with a quick little guide with the help of our friends to help you get that needed decompression on your vacation:
Here are three key ways to savor that vacation many times more than you normally would just by running like a chicken with its head recently cut off. Note that all of them require time, and while time is precious, that's actually why it's that much more important to use it wisely.
Stay Inside For One Day:
Believe it or not, you don't have to spend every waking moment of every vacation out there tramping around checking items off of a list. Whether you realize it or not, this is a lot like work, and can be very stressful.
There's nothing wrong with taking a day to do next to nothing. Casinos online are an excellent way to pass the time in a fun fashion, or any other sort of game that catches your fancy. Also, get your food ordered in for once. Get a reset. The rest of your vacation will be 1000% better.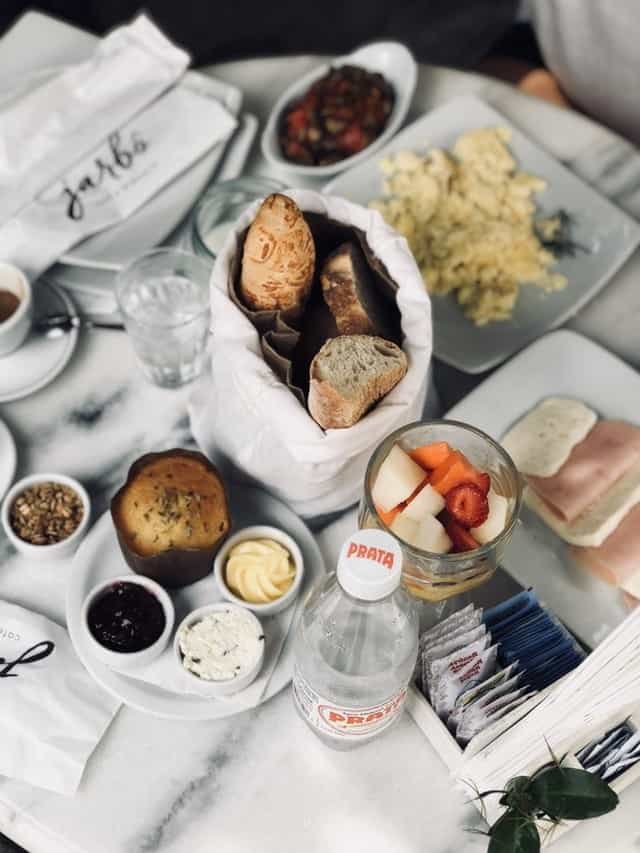 Treat Yourself to a Nice Meal:
Go out and find the restaurant wherever you are where you most want to go. If you're in a group, vote on it, but make sure everybody's happy to go there. If you're alone, this is that much easier. Either way, pick an excellent restaurant. Go there and absolutely take your time, meaning don't even think about leaving that place less than 2 hours after you've gone in. Enjoy every aspect of the meal slowly, contemplating the ambience and the flavors of what you are eating. It's a small thing, but it's a big thing at the same time.
Watch The Sun Rise or Set:
This is especially something to do if you can find a great lookout point. One thing that really works is to go to the lookout point, and just chill with a camera, even your phone's camera, and take pictures every 5 minutes or so and document the sun going up or down until it's done.
It's incredibly relaxing, and you will take with you a serious series of souvenirs that are eminently shareable with friends and loved ones. You can even turn the whole thing into one big time-lapse photo. And the act of calmly and quietly observing one's environment is in and of itself so relaxing and rewarding in surprising ways.
Tips For Hitting The Orlando Area For Holidays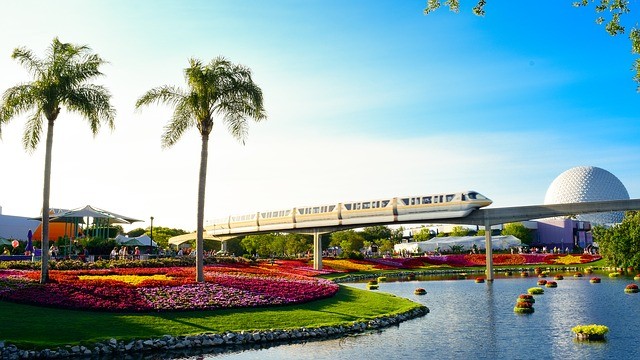 Planning on visiting the famous theme parks in and around Orlando soon? This is definitely something everyone should do at least once in their lifetimes, whether as a couple, with the whole family, or even solo. Here are some pro tips to make the experience the absolute best one possible:
Don't Leave Anything for the Last Minute: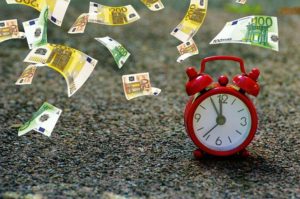 You have to understand that this is an extremely popular destination for tourists, so much so that if you don't have things planned out beforehand, you could be shut out of a lot of things you actually wanted to see, because they actually fill up to capacity well in advance sometimes. Especially, make very sure to get your theme park tickets before you go. Doing so will save you so much potential headache and stress.
Think Carefully about When You Want to Go:
Orlando is in a particularly hot and humid part of this Earth, but it's not that way all year round.
If your schedule permits, you may want to consider going during March and April. This is a great time because the summer heat hasn't started slamming the area yet, and because it's still during the school year, the place isn't packed with tourists.
The second best time of the year  to go would be September and October. The temperatures will be roughly the same as in March and April, and prices will be even lower and crowds even less. The one caveat is that this is technically in the middle of Florida's hurricane season, and while Orlando is quite a ways inland, there still exists some risk, albeit a minor one.
November through the beginning of March is an excellent time to go for weather (although as of this writing it went below freezing in Orlando for the first time in 30 years, this is a very rare event; usually things in Orlando are quite balmy, even in the absolute dead of winter). The problem with this time of year is that a lot of people are on vacation, especially during Christmas break, Presidents' Week, and Spring Break. This means crowds and marked-up prices everywhere.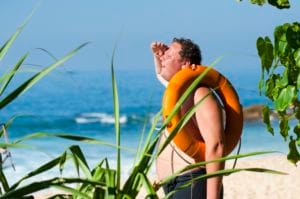 Lastly is the summer. Unless you are a gecko or an iguana, you probably won't like Orlando in the summer very much, as the heat and especially the humidity go practically off the charts. If all people concerned are very cold-blooded, this may be an option for you. The other downside is that people tend to come here despite the heat in the summer because that's when their kids have their summer break from school.
What is Your Dream Vacation When You Have Won the Lottery?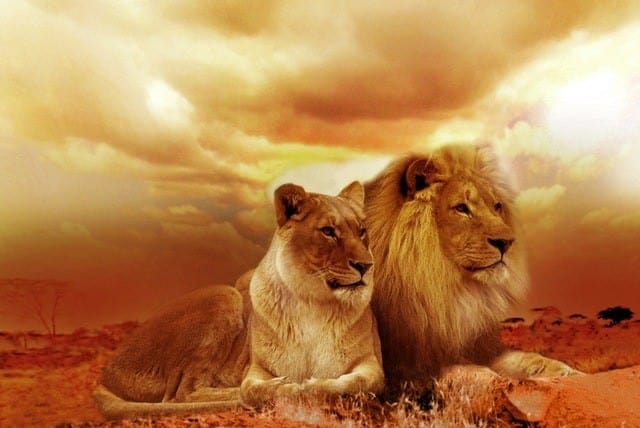 For everyone that buys a ticket for a lottery draw anywhere in the world, the dream is always to win and win big.  We all have things we would buy and stuff we want to do when we won the lottery and among that list is to take a dream vacation.  But what are the types of dream vacation you could enjoy with all those millions in the bank?
Ultimate safari in Africa
Africa is the second largest continent in the world and takes up a massive 22% of the planet.  That means there is a lot to see across it and the ultimate safari would include the most important sights.  From scaling Mount Kilimanjaro to seeing Victoria Falls, one of the Seven Natural Wonders of the World there are so many things to do.  You can visit one of the oldest prehistoric sites in Olduvai Gorge or the larger unbroken volcanic caldera at Ngorongoro Crater.  Then there's the wildlife – elephants, giraffe, lions and so much more to see during the 29 day private tour across Southern Africa.
Jet tours with National Geographic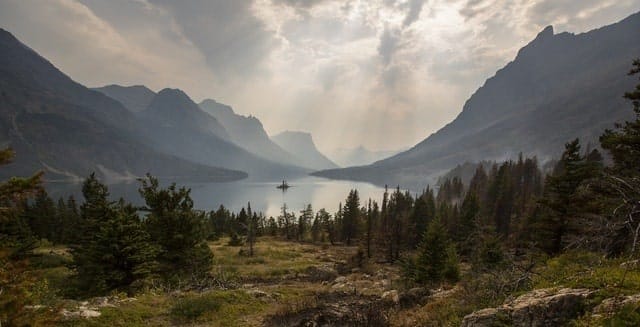 If you want to see the most amazing natural wonders, there's no-one better to do it with than National Geographic experts and this is something you can do for just around $80,000 a person.  This 24 day adventure takes you from the Iguacu Falls in Brazil to the Great Barrier Reef in Australia to Easter Island and lets you see the most amazing places in the world while learning about them from the ultimate experts.
Luxury Antarctica Cruise
For the adventure fans, there's nowhere more fascinating that Antarctica and a luxury tour of the frozen continent is a great way to see the most amazing sights while still enjoying all the best conveniences.  Spot the penguins and elephant seals who are unafraid of human visitors while seeing the amazing icebergs floating through the glasslike seas.
Silk Road private train
The Silk Road is associated with some of the most famous figures and events in history from Alexander the Great to Marco Polo.  Now you can take a private train and explore the 4000-mile length of the 'road'.  Stop at historic spots, see amazing modern towns and villages and enjoy the amazing scenery while recreating a route that brought many of the luxuries we take for granted today from the Far East in the first place.

We have been wearing out our jandals (Kiwi for flip-flops) on our travel adventures around the world since 2009. We think our blog is thought provoking and a little witty. But we have been proven wrong before. Find out more about us here...