Butterfly Valley in Turkey
Our experience of exploring Butterfly Valley in Turkey and climbing to the base of the spectacular waterfall during our Sail Turkey cruise.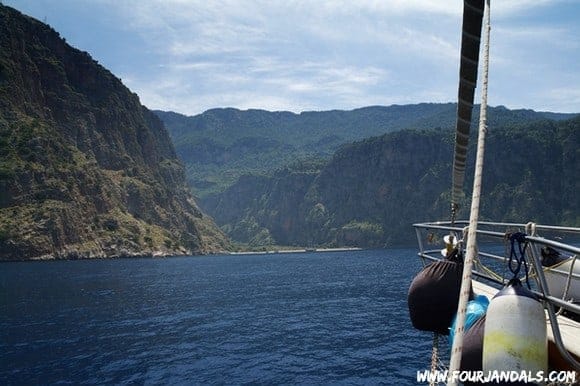 Find out all about visiting Butterfly Valley in Turkey, including how to get there and what adventures to do once you arrive.
As our Sail Turkey boat pulls into Butterfly Valley in Turkey along the Mediterranean Sea we are greeted by the sheer red, brown and grey cliffs that plunge over 50m into the turquoise sea. The order from the Captain is given to anchor while the tiny dinghy is dropped from the stern with a splash. With only room for four at a time it's slow progress into the thin strip of sandy beach.
Getting to Butterfly Valley in Turkey
As far as we could tell Butterfly Valley in Turkey can only be accessed by boat, and luckily our 8 day Sail Turkey cruise with Busabout took us straight there on our second day.
There were half a dozen other tourist boats that had also motored up from the town of Fethiye although it wasn't busy at all. And even though it is so isolated it was still no surprise that as with everything in Turkey there was still a man sitting under his umbrella waiting to charge us 5 Turkish Lira for the 1 km walk up Butterfly Valley to the waterfall.
You can only begin to wonder at the forces of nature that have sent millions of litres of snow melt every summer through Butterfly Valley slowly carving out the steep-sided canyon which is now a protected wildlife sanctuary for over 25 different butterfly species. Unfortunately since it was the shoulder season we were told not to expect too many butterflies. Apparently it is better during the height of summer.
The short hike up to the base of the waterfall is gorgeous. Trekking through head-high scrub with what few butterflies there were darting across the path is actually very relaxing. Especially since large hand painted signs along the route warn us that loud noises can actually kill the butterflies.
The silence was only broken by whispered words as we stumbled along in typical Kiwi fashion with our jandals on.
I was constantly worried that my hastily repaired jandals, which were held together with two bobby-pins after an earlier blowout, were  going to completely fall apart on the uneven gravel path. Especially when we reached the first stream crossing.
As the path got steeper and the canyon walls closed in around us we had to begin to scramble over rocks and up through the river. Our jandals had to come off. Even though the rocks were covered in water they were surprisingly not slippery. Pretty fortunate as I am sure someone could easily have hurt themselves up here if not careful.
Suddenly the trees above us disappeared and the waterfall was revealed in all it's glory. Bugger. All that hard work for this? It was only about 10m in height and meandered rather than thundered over the rocks above us. Still enough to stick your head in though and get drenched. But not all that impressive to be honest. Until we saw the hand painted sign attached to the rock face next to it…
"Do not got past! DANGER. DEATH."
Obviously that meant a bigger and cooler waterfall up just a bit higher! Looked easy enough…
Just had to climb the vertical rock wall next to the first waterfall by holding onto a frayed knotted rope. Hold onto the same rope as you pass under the next small waterfall. Another vertical climb through the river up over boulders larger than me before edging along a 20cm wide ledge. Just don't look down!
So stoked that I made the decision to climb up though as sure enough a 30m high waterfall gushed over the side of the cliff above us. I was so thankful that it was 25 degrees Celsius as I was already soaked to the bone and looking like a drowned rat. But the exhilaration of looking back down upon Butterfly Valley from that height was truly spectacular.
Unfortunately I didn't risk taking our camera up to the very top so we don't have any photos of me getting pounded on the head from the waterfall!
You can get to Butterfly Valley in Turkey with the awesome Sail Turkey cruise by Busabout:
4 Ways to Sleep in the Outdoors Without a Tent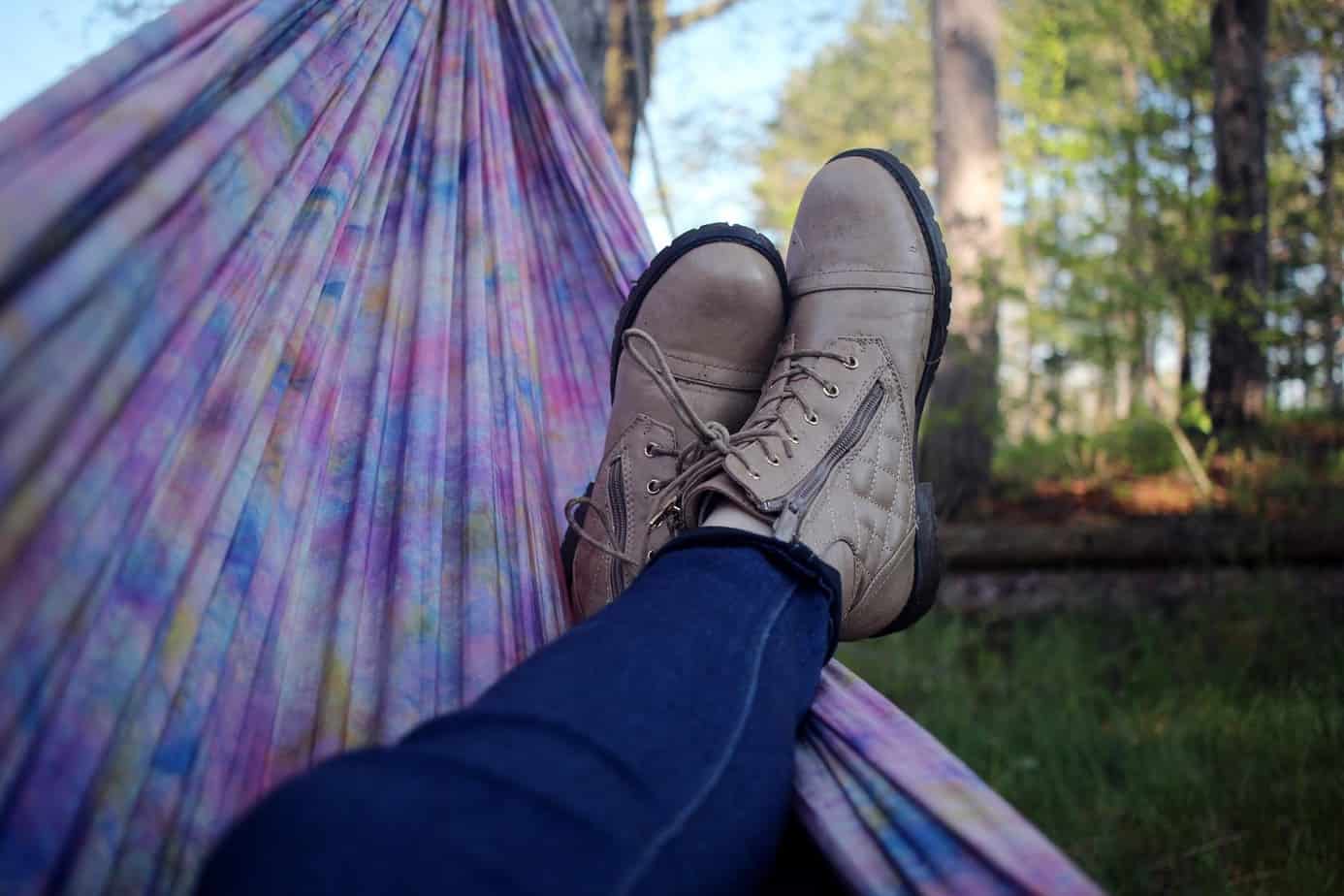 Is there anything more enjoyable than spending a night under the stars? Ok, spending a night with Chris Hemsworth, perhaps. But apart from that, getting back to nature and laying out under the cool night air must be one of the last true pleasures available to all of us.
But what happens if you love camping but hate tents? All those annoying poles, pesky pegs and flapping fabric are quite frankly too much to take sometimes.
Well don't despair my friend, there are many ways you can get your fix of al fresco snoozing without having to resort to the cocooning yourself in canvas. Read on below and we will lay out 4 amazing ways you can get your sleep on without a tent to be seen…
Swinging in a hammock
We love hammocks. All hammocks are great. Well, maybe not banana hammocks but all hammocks that you can swing in are! They are so much smaller and more lightweight to carry than a boring old tent. You don't need to find a piece of flat ground to pitch them on. All you need are two well placed trees and you are good to go.
What's more there is just something so romantic about sleeping in a hammock. Come on, nothing sings relaxation more than the gentle sway of hammock. Remember to bring your cowboy hat to tilt over your eyes!
On a lilo/air bed/camping mattress
This one also refers to anything from a cheap air bed to an expensive camping mattress. Basically I mean the thing you would hunker down on normally when sleeping inside a tent, only get rid off the tent part. It's not necessary.
Take some deep breaths and blow up your airbed or roll out your fancy self-inflating termo-rest and you are good to go. While you obviously aren't as protected as you are inside the impenetrable nylon fortress of a tent, the joy of leaving the pegs and poles at home and just sleeping outside are well worth the added risk of being chewed on by a curious beetle.
A good addition when adopting this method could be one of those handy pop up mosquito nets you can get. Or if you want to travel as light as possible, arming yourself with a sleeping bag with a built in mosquito net for the face hole is a top idea.
The biggest downside of sleeping on an air-based mattress is the risk that the air may not stay where it should for the entire night. Do yourself a favour, read this article and learn a life skill that could mean the difference between a beautiful night's sleep and hours of cursing at the moon – like some kind of deranged foulmouthed werewolf!
In a bivvy bag
Some of you out there may be thinking…"what the frick is a bivvy bag!?". Well if you picture one of those body bags you've seen on CSI then you are getting close. Bivvy bags were originally designed for the armed forces as a way to give them a little protection from the elements at night when they are out sneaking up on enemies and the like.
Basically it is lightweight bag that you slide yourself into, either with or without or sleeping bag depending on the temperature. The bivvy will protect you from the harshness of the wind and rain and allow you to be as close to nature as can be. You will be fully encased apart from a small opening for your face to poke out.
Think of it as a tiny streamlined tent just for you body.  
The benefits of a bivvy, aside their size, are that they give you an almost invisible profile. Meaning that you can settle down almost anywhere in the landscape and the chances of you being spotted while you snooze are close to zero. Perfect when you don't want anyone to interrupt your holy communion with Mother Nature.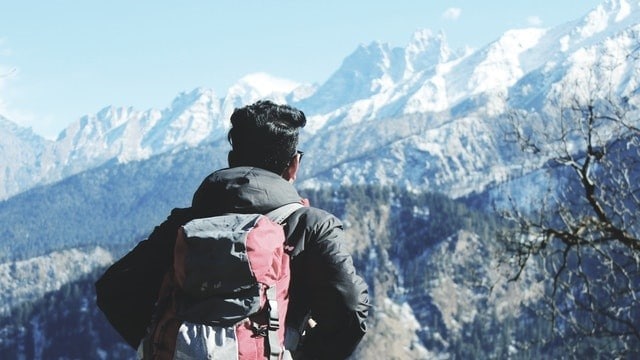 In your car
Cruising along the open road with your mates in the back, the windows down and tunes turned up is one of the best feelings many of us will experience. It is the closest most of us come to living the life we see in the movies and magazines.
What then could be less hassle than finding a beautiful spot overlooking the bay, having a few bevvies and then stretching out to sleep in back? Then repeating the whole process again tomorrow, then the next day, then the next.
Word of warning: Excessive sleeping in cars may not be the best idea for the taller ones amongst you, Back Seat Back is a debilitating condition that affects many of my closest buddies.
Final Thoughts
Sleeping in the fresh air is often pure bliss but obviously choose your night wisely. Check the weather and always be aware of the dangers, big and small. The benefits of all the above suggestions is their simplicity, the downside is once you remove the tent there isn't much protection between you and the beasties. My top tip, take a mozzie net or get yourself a good spray, or else you'd better prepare for some a little itchy, itchy, itchy, scratchy, scratchy, scratchy in the morning!   
Happy tent-free camping my good friends!
The Outback Planner- How to Get Ready For an Australian Adventure
Australia has some beautiful outback scenery, and exploring this scenery is an experience everyone who travels to, or lives in, Australia should have. Hiking through raw, untamed bush not only gives your body a healthy workout, but also gives you access to some of the best, hidden viewing spots for wildlife and scenery.
Of course, you can't just hop in your car and drive to the nearest national park to stomp out into the bush, there are things you need to prepare for. Every year, inexperienced hikers get lost out in the national parks and bushlands of Australia, in every state, and some of them even die while trying to make their way back to civilization.
It's a dangerous country when you take into account the wildlife, the unexpected landslides, the steep cliffs and the complexity of the landscape, which makes it easy to get lost in. To help you get ready properly for your Australian adventure, we have put together a short guide.
Find a Location
First and foremost is the importance of finding a location to explore. There are plenty of national parks with cleared paths to take around, and heaps of hiking trails all throughout each state. The more toward the coasts you travel, the more coastal wildlife and plantlife you'll see in your travels, and cooler temperatures means more lush, forest-like greenery.
If you head inland, be ready for drier climates and more wide open tracts of land, especially in areas divided up for farmland. Remember, national parks are great places to safely explore, but straying into a farmer's property is illegal and should be avoided at all costs.
Gear Up
Once you've got your location, it's time to get yourself geared up. Longer trips out into the wilds of Australia will require more supplies and more gear. So, if it's a day trip, remember to pack lightly and bring high energy food, protein of some sort, plenty of water, and some sort of map of the park, if there's one available.
For longer trips, like a weekend away of a week of camping, you'll obviously need more food, lots more water, and other supplies like a tent, towels, a secondary pair of shoes and socks, a few changes of clothes, an axe for chopping wood, a high quality LED torch, and some bedding. These supplies will help you stay alive and in good shape while you trudge through the vast outback.
Check The Essentials
Before you set off on your adventure, it is important that you check the essentials. Things like: what will the weather be like while you're out there, what are the dangers associated with the location you've chosen, what wildlife is hazardous in the area you've picked and how to avoid it. These things are all elements that can threaten your life, so learning about them and being aware of what to do in these situations is vital to your survival. Check how many people get lost in this area every year too, and if the number is high, bring a GPS locator as an emergency backup plan in case things go awry.
These tips can help keep you alive, strong, and happy while exploring the beautiful, expansive areas that Australia has to offer. Take in the gorgeous scenery, spot some strange and exciting animals, and most importantly, stay safe.
From Rock To Reef: Some of the Ways To See Australia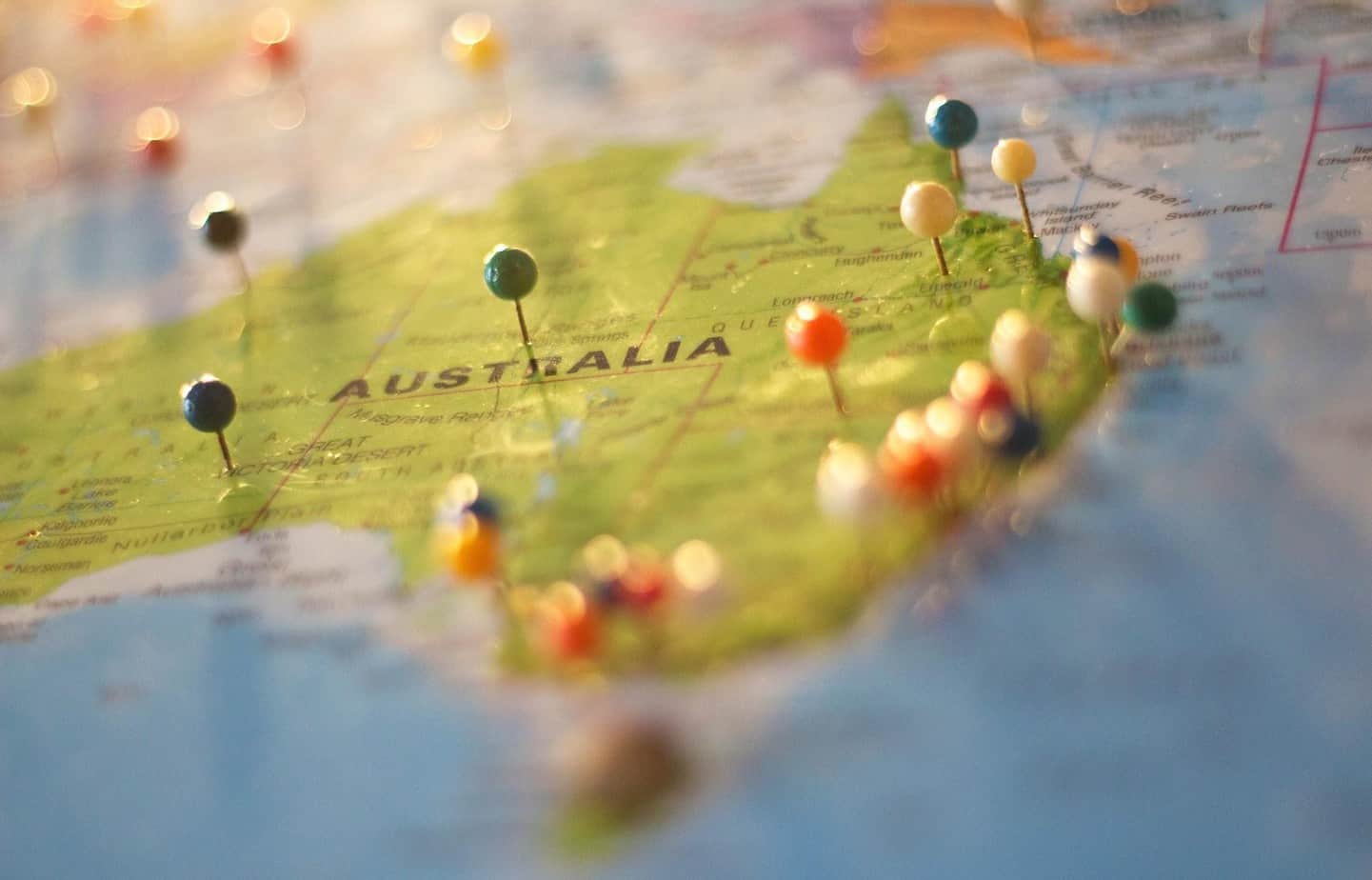 The number of tourists choosing Australia as a vacation destination is rising and rising. And in many ways, it is easy to see why. The climate is good pretty much all year round, and the country is vast, meaning many things to see and do. There are more airlines that are flying to Australia from more cities and countries, making it simpler for everyone to get there. So really, the numbers are likely to just keep on rising.
In such a huge country, though, where do you start planning your trip? It can be easy to get a little carried away and be a little over-ambitious with your planning. But it can mean that you don't get to enjoy some things for as long as you'd want, or can mean too much time on other things; you simply can't know what you'll enjoy until you get there. There are plenty of organised tours that you could join in on, as well as arrange your own.
Organised tours will have some benefits, in that they are professionally organised, so it usually means a tight schedule with minimum time spent on internal transfers or transport. But the downside can be that you have to stick to their schedule, and you might not get to explore as much as you may want to. So you do have to think about what you want to get out of the vacation; seeing things, or experiencing things.
There are many great regions and cities to explore too. So staying put in one place could be your preference instead perhaps? With breathtaking beauty to experience, as well as activities and sightseeing, there are many choices. Being able to pack in a whole tour of the country does pose difficulties too. Take the weather, for instance. Summer on the south of the country (December to March) is known for its reliable warm and sunny weather. Whereas at the same time, it can be way more humid during those months, and it better experienced from May to October before the humidity gets too much. So plenty of things to be thinking about. With that in mind, here are some of the best ways to see the country, whether arranged by yourself or as part of an organised tour. What would you prefer?
Do It Yourself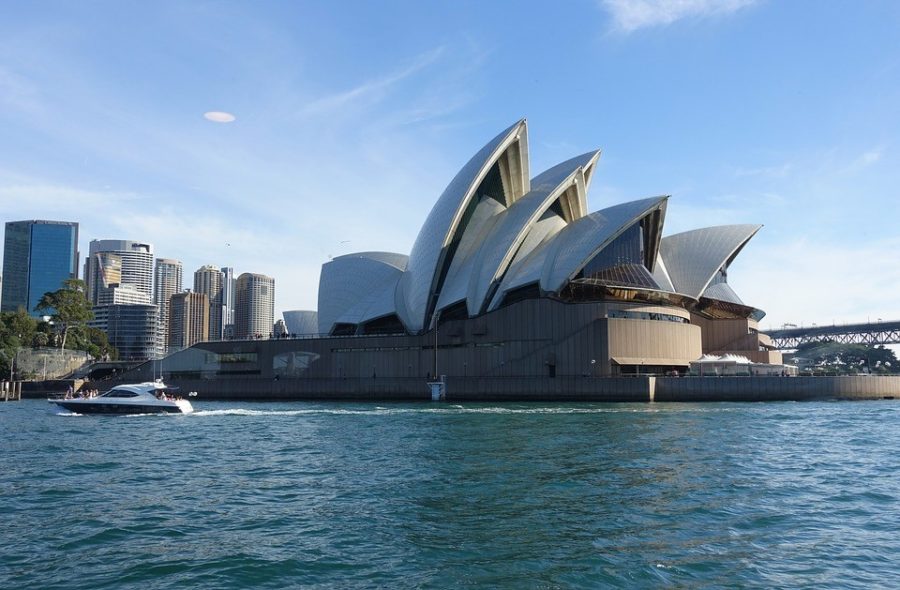 If you like to explore within your own bounds, then planning your own trip could be the best for you. It will take some planning, though, so give yourself plenty of time. A good way to do it could be to hire a car and then use something like PMX Campers caravans as they can travel with you. At least you don't have to think about accommodation every night, just a campsite to pitch up at. Having some local knowledge is really key too, as there may be some insects and creatures that you're not too sure about, especially if you've not visited before. So make sure that you have emergency numbers to hand, and don't ever head out alone. Stick in a couple or a group and it will make the trip much easier.
Great Australian Adventure
If an organised tour is more of your thing, and a long one at that, then the Great Australian Adventure tour could be for you. At twenty-one days long, it is not for the faint-hearted, with the tor starting out with a trip around the harbor in Sydney, so that you get some pretty epic views of the classic Sydney sights (Opera House and Harbour Bridge). It also includes Ayers Rock, Cairns to go snorkelling in the great barrier reef, a stay in Melbourne, wine tasting in the Yarra Valley, and visiting Tasmania's capital. As you can imagine, it does come with a pretty hefty price tag, but for what you get, including all of your flights and transfers, it can be a good deal if you wanted to see all of those things anyway.
Western Australia Best of the Coast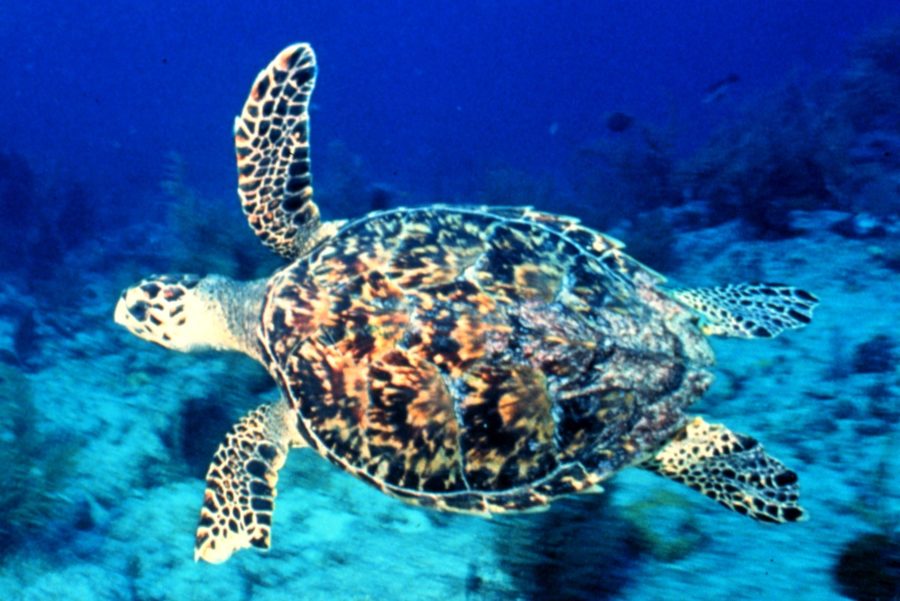 If you want to see a part of Australia that is a little less developed and more rugged than the south or east, then the Western coast could be the spot for you to visit. It is known for its seafood and surfing, not to mention the stunning sandy beaches. You could get a ten-day tour that explores the scenic region between Exmouth and Perth, as well as the National Parks in that area, the beaches, and canoe tours. You're likely to see dolphins and whale sharks on this expedition, so great for animal lovers and explorers.
Tasmania
Venturing out onto the largely uninhabited island of Tasmania is often part of this part of the world that gets forgotten about. But the location, just off the coast of Australia can make it a destination all by itself. If you are planning your own trip, then it could just involve a flight or boat trip, depending where you are coming to it from. But there are organised tours, like Perfectly Tasmania, where you can enjoy a twelve-day tour of the island. It involves cruise, hikes, national parks, and a trip to a private distillery, and a former prison. So good if you want to learn a little more about the island and its history.
Highlights of Australia
If you have got children or teenagers, then a more classic Australian trip could be for you. I mean, what is a trip to Australia without seeing kangaroos or koalas, am I right? The Highlights of Australia tour involves a few flights internally, which can be a good with children, rather than endless hours in cars or on buses. But you'll get to see the classic sights in Sydney, Melbourne, and Perth, as well as the Great Barrier Reef, Ayres Rock, and the Yarra Valley. There will be tours and visits to National Parks and animal reserves, so there is something for all of the family.
Have you been to Australia before and taken part in a tour? Or did you plan your own itinerary? It would be great to hear what you think.

We have been wearing out our jandals (Kiwi for flip-flops) on our travel adventures around the world since 2009. We think our blog is thought provoking and a little witty. But we have been proven wrong before. Find out more about us here...