Outdoor Activities in Penang – Adventure City Guide
Scaling Penang Hill to Turtle Beach in Penang National Park, these are the best Outdoor Activities in Penang to try on your next travel adventure.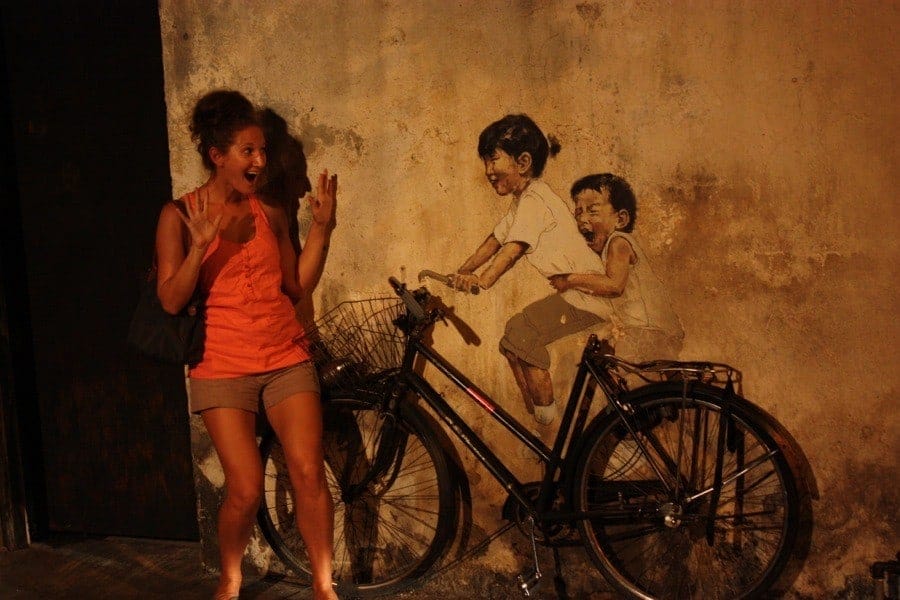 Are you looking for an insider's adventure travel guide for the best outdoor activities in Penang?
As part of our Adventure City Guide series, Lina from Erohisms provides us with her expert insider tips on the top adventure and outdoor activities to do in Penang.
Why visit Penang for adventure?
Nobody comes to Penang primarily for adventure, as it's the food that draws you in. Arguably the best place in SE Asia to eat authentic street food that effortlessly blends the Malay, Indian, and Chinese cultures, Penang often gets shortchanged as a place "just for food."
But staying here for two+ weeks has shown us that there's a lot more to Penang than laksa, ais kacang, and char koay teow. Just a few kilometers away by bus, there are jungles and rainforests to be discovered.
Outdoor Activities in Penang
Take a Hike and Swim in Penang National Park
Penang National Park is Malaysia's smallest, but that doesn't mean you shouldn't visit. Only 25km from Georgetown, the park has three accessible but hidden beaches and tons of trails for trekking. All in all, it covers a bit more than 1200 hectares, but it really packs in the jungle!
It's hard to believe how close you are to the hustle and bustle of the city once you step foot into the park. It brought us right back to trekking in Borneo, but with the added benefit of no leeches due to the saltwater from the ocean.
Whether you do the easy hike to Monkey Beach or the more challenging trek to Teluk Kampi (past Turtle Beach), allow a few hours to explore what this park has to offer. We saw tons of monkeys, and a turtle crossing the trail. If you're lucky, you can also see baby turtles hatching at Turtle Beach!
While the water isn't crystal clear, if it's hot enough, nobody will blame you for wanting to take a dip. Keep in mind that you are in a predominantly Muslim country, so more conservative bathing options are recommended.
Travel Tips for getting to the adventure activity
The cheapest way to get to the park is to take RapidPenang bus 101. It's 4MYR each way and takes about an hour depending on traffic.
Cost of doing the adventure activity
Entry into the park is absolutely free! The only thing that costs money is the canopy walkway, but it was closed due to rain when we visited.
Penang Hill
Penang used to be home to a British hill station, set up top of Penang Hill and looking over the rest of the island and the city. Nowadays, Penang Hill still boasts those grand views and even a few leftover British cottages. But the real attraction for hundreds of daily visitors is the cooler air.
The most common way to get up to Penang Hill is to take the funicular and pay 30MYR return. But there's another way, one most travelers never see. It starts by the Botanical Gardens and it's called the Moon Gate. From here, it's around 6km up to the Hill, where you'll emerge behind a restaurant and in front of a lot of amused Malays who've never seen someone so sweaty.
The trek shouldn't be undertaken lightly. It's steep, muddy, and hot as hell, so bring lots of water and wear hiking boots if you have them. You'll meet some Chinese locals on the way who'll be happy to point you in the right direction if you're lost. But mostly, you'll be on your own, with the grand views of Georgetown all to yourself.
If you're in a hurry to get down or just want to avoid the mud, you can take the paved "Jeep Track" back to the Botanical Gardens. Just walk past the Hindu temple (opposite direction from the line for the Funicular) and start heading down. You'll be sharing the road with tons of cyclists and a lot of Chinese locals walking backwards. It's that steep! But the descent will take less than an hour, which is much faster than taking the trail all the way back down.
Travel Tips for getting to the adventure activity
Do NOT take the bus to Penang Hill if you want to do the hike, as the bus only takes you to the Funicular. Instead, take the #10 bus to the Botanical Gardens. It costs 2MYR but takes an insanely long two hours to drive the 8km. Alternatively, you can rent bikes, but after climbing that hill, the one hour long bus ride back in AC was much more appealing than pedaling!
Cost of doing the adventure activity
Absolutely free, which means you get the same views as the people who took the Funicular up but without spending a ringgit! You also get a workout in the process, which is a good thing considering the number one activity in Penang is eating.
Georgetown Heritage Walk
Can walking be considered an adventure? I think so, especially if it's 30+ degrees outside and there's so much to see!
The Georgetown area of Penang is where most travelers rightfully spend most of their time. As  a UNESCO Heritage Site, the area boasts Chinese shophouses from the 19th century, temples, clan houses, and mosques for several different ethnicities, more cute coffee shops and boutiques than you'll ever have time to visit, and an awesome street art scene.
You could do worse than getting lost here for a few hours, either on foot or by bicycle. Start out at the Clan Jetties by the pier, where you can get a sense of how early Chinese migrants lived when they first moved to Malaysia. Each of these jetties belongs to a separate clan, or family, and as the name suggests, they stretch out over the water. Most of the jetties were occupied by fisherman, but now the occupants are as likely to own motorbikes and work in town as they are to gut fish.
From there, follow the Art Walk through the historic part of Georgetown and discover the many murals that decorate Georgetown's beautiful old buildings. You'll also have a chance to peek into the clan houses that abound in Georgetown, the most famous being Khoo Kongsi off of Cannon Street. These houses, which to us look more like temples, are places of worship and offering for the many members of the family.
A good way to understand Georgetown's mixed heritage is to take a walk on the Street of Harmony. Here, you'll pass a mosque, a temple, a church, and several clan houses that bring to life how diverse life on this island really is. It's a fascinating mix of cultures and religions, all on one street.
Travel Tips for getting to the adventure activity
You'll likely be staying in Georgetown, so all you have to do is walk out your guesthouse's door in order to start the walk. Make sure to wear a hat and sunscreen; this island is really hot!
Cost of doing the adventure activity
Free, though some clan houses like Khoo Kongsi do charge an admission fee.
Additional contact information for the adventure activity
Make sure to pick up maps from your hotel or from any tourist information center in town. There's an Art Walk map, a Georgetown map, and a food map that all come in handy!
Best time of the year to visit Penang for adventure?
You can pretty much visit Penang any time of year, but keep in mind that October and November tend to bring heavy rainfall.
Finally, the reason I love Penang for adventure is because…
There's nothing like coming back from a challenging hike and being able to gorge yourself on delicious freshly-made food that makes your mouth and head explore with flavor. With prices so low, nobody's going to blame you for having two or three dinners to reward yourself for all those calories burned. And make sure to end your meal with ais kacang–there's no better way to cool off in the tropics!
BIO:

Lina Eroh is the voice behind Erohisms. In February 2013, Lina and her husband Rob quit their tech jobs, rented out their San Francisco apartment, and set off for a year of travel. With a flexible timeline and a budget of $1000pp/month, their goal is to show others how affordable exploring the world can be. You can also follow them on Facebook or Twitter (@erohisms) or sign up for their travel newsletter.
Have you been to Penang before? Have you tried any of these outdoor activities in Penang?
The Best Destinations For Sun, Splendour, And Sightseeing
Whilst an explorer should be seeking eye-opening experiences on his or her travels, there's no denying that a healthy dose of sun helps to make the adventure a little more enjoyable. There are heaps of cold destinations (Greenland, Russia, and even England) that are visually stunning and a lot of fun to explore, but we're going to talk about some of the hotter places on the planet that have a lot to offer in terms of sightseeing. You might as well have the perk of sunshine and warm weather whilst you're exploring the world, right? After all, there's no reason as to why you can't relax during a big excursion. That being said, you need to find some destinations that meet all the criteria we've mentioned. If you've no idea where to go on such a travelling experience then you should check out these top destinations for sun, splendour, and sightseeing.
California, United States.
California fits the bill perfectly when it comes to a place that promises endless sunshine and a lot of things to do. There are many beautiful places to visit in the U.S. that promise sunshine and adventure, but this state is a common favourite for both domestic and international travellers. And there's good reason for that – we'll prove it to you. First of all, no tour of this gorgeous state is complete without a visit to Los Angeles. The city of L.A. is unlike anywhere else in the world. You should start by exploring Hollywood, as it's something that everyone should do once. You'll get an intriguing look into the world's most famous films and actors behind the veil – and the Hollywood Hills are worth exploring for a look into the natural beauty surrounding this area. But once you've seen the intriguing truth of this surreal place, you should head into the heart of L.A. You'll feel as if you've entered a different world. Whether you head to sunny Venice Beach or the busy downtown area, there's so much to do. Find the Grand Central Market if you want a quirky L.A. dining experience; there's often live music to go with the food. And this is only one city of many to explore in the sunny state of California. Make sure you had to San Francisco too.
Victoria, Australia.
If you want a real adventure in one of the sunniest places on earth then you need to visit Australia. It's a huge and incredibly intriguing country with desolate uninhabited areas and dense cities that are heaving with people and things to do. The land down under finds the perfect balance when it comes to a destination that promises both natural beauty and lively culture. Whether you want to explore vast unexplored wilderness or a glitzy modern city, Australia has it all. The state of Victoria in the south-east is definitely the best place to start your journey, though. You should head to the Great Ocean Road for a journey that's both scenic and historically relevant (the road is the world's largest war memorial). You'll get to see the Twelve Apostles along the way (ginormous limestone stacks that have become an iconic landmark in their own right) and the bewilderingly beautiful towns of Port Fairy and Portland. You'll even have the opportunity to see whales and other fantastic sea life if you pay attention to the ocean at your side.
But the natural side of Victoria is only the very surface of what this state has to offer. You can expect sun and sweltering wherever you go and whatever you do in this massive state, but you probably want a little more than that out of your adventure. After all, you've travelled to such an exciting part of the world. This isn't any ordinary beach holiday. You should head to the city of Melbourne if you want to see the vibrant and lively side of this state. The capital city boasts such a powerful modern-day and historical culture. You should visit The State Library of Victoria and head into the La Trobe Reading Room if you want to see both mesmerising architecture and a fascinating place. The Princess Theatre also boasts sublime architecture and a whole heap of wonderful performances to enjoy once you step inside. Once you've had your fill of culture and entertainment in Melbourne, you should definitely try some of the fantastic cuisine that the city has to offer. Check out www.vamos.net.au if you like the idea of eating at a tapas bar in Melbourne's theatre district. This is just one example of a dining establishment that is influenced by cultures from around the world. The point is that Melbourne is one of the most fascinating places to visit in the state of Victoria. If you want a diverse and extensive experience of Australia with the perk of near-permanent sunshine then this is the place to go.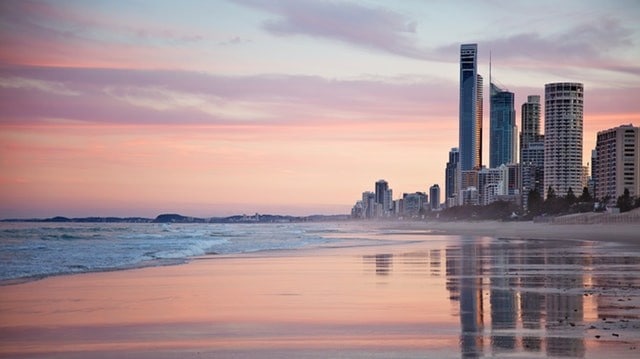 Barcelona, Spain.
You can't explore the sunny cities of the world without visiting Barcelona. It's not only a sunny and vibrant city – it's a sunny and vibrant Spanish city. The culture that pours out of every building is part of what makes this city such a beautiful place to visit. As explained over at www.traveller.com.au, the work of Gaudi is part of what makes Barcelona so stunning. This famous Spanish architect designed so many of the unique aspects of the city. In fact, La Sagrada Familia is a gargantuan church that he designed and it's still being built today (nearly a century has passed since his death). As suggested over at www.tripadvisor.com.au, you might want to take a private tour of the city if you want to get a full experience of the place.
The Kruger National Park, South Africa.
Whilst it's not a continent that tourists explore as extensively as some other regions of the world, Africa boasts a lot of natural beauty along with sweltering heat. And the country of South Africa is definitely a fascinating place to visit if you're looking for an enriching and educational experience combined with the chance to see some visually awe-inspiring sights. The Kruger National Park, in particular, is one of the most beautiful locations in the country. We've discussed it before, but it's worth discussing again. If you want to see stunning animals in their natural habitat then this is the place to go. There's something about seeing cheetahs, giraffes, monkeys, elephants, and many other stunning creatures in their natural habitat that fills you with a sense of elation. It's an incredible experience.
Tips That Will Help You Make More of Your Trip To Thailand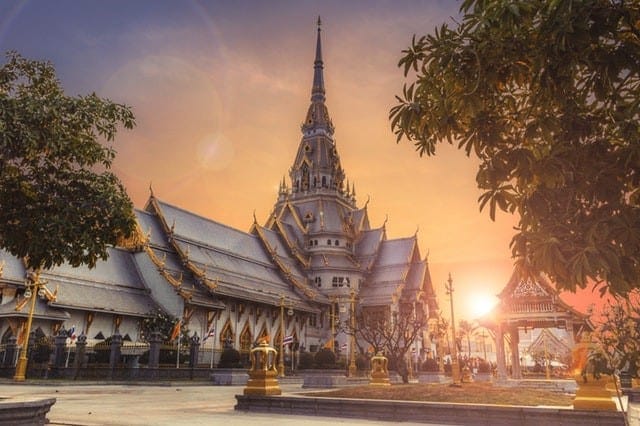 Are you thinking of taking a big trip to Thailand this year? If so, you need to learn a bit more about what you should do and what you should expect when you eventually get there. There's something for everyone in Thailand; it's that kind of country. But making the most of it and knowing the key attractions and ways to spend your time is important, so read on to learn about this and more.
Remember, You'll Get Further When You Smile 
Manners matter a lot in Thailand, and there are certain things you should never do. Pointing at people with your foot is seen as a sign of disrespect, as is touching another person's head. So make sure you don't do that. You will probably notice that Thai people smile a lot, so you should do the same. Being positive and smiling when you meet new people will help you go a lot further.
Explore the Markets and Don't Forget to Haggle
Markets are a big deal in Thailand, and experiencing them for yourself is something you won't forget. There are the conventional markets that are very loud and busy, and there are also floating markets that are navigated by boat, as you can see below. Whichever type of market you visit, soak in the atmosphere and don't forget to haggle because it's expected of you.
Sample the Street Food, But Do So Carefully
Street food is abundant in Thailand, and it can help you to get a taste of the real thailand by eating what the locals eat. As you walk through the streets, the smell of the street food will hit you first, but before you tuck in, make sure you take care and eat safely. Seek out food that has been cooked freshly in front of you and not the food that's been left sitting around.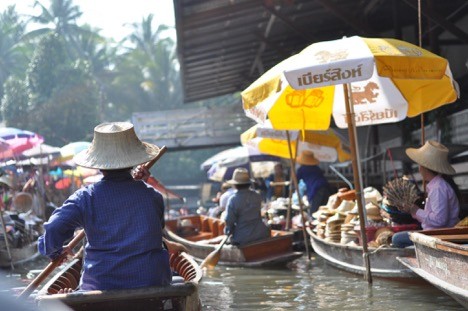 Find Time to Relax and Slow Down
Thailand can be a fast-paced and overwhelming place to visit, but you can't let it get the best of you. If you want to experience the country to the max, you need to find time to relax and slow things down a little. The Shiva Samhita is a classic Thai text on yoga, so maybe you should take some inspiration from it and find time to do some yoga. You'll find plenty of courses there to help you.
Don't Miss the Nation's Many Beautiful Temples
Thailand's temples are not to be missed. Anyone who's interested in religion, spiritualism or beautiful architecture can't help but be astounded by the temples that are found throughout Thailand. No matter what point of the country you find yourself in, you're sure to find incredibly buildings like the one you can see below. So make time to see as many of them as you can.
Tips for Your First Caravan Adventure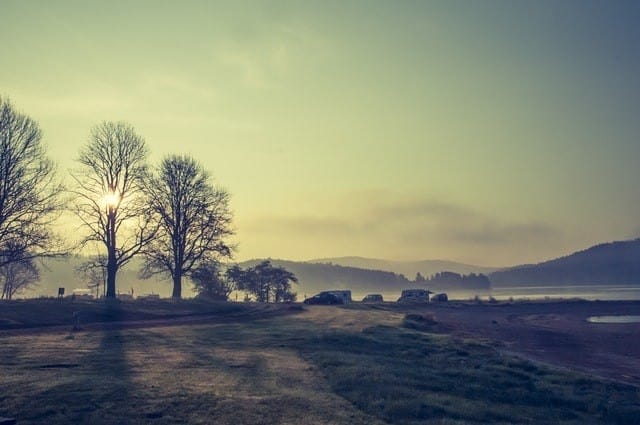 If you have decided to take your first caravan adventure, you will no doubt be excited about experiencing your first trip. Caravanning is an experience unlike any other. You will get to have a holiday that is filled with fun and freedom. However, to make sure that this is the case you need to plan for your trip effectively. With that in mind, read on for some top tips for your first caravan adventure.
Decide whether to buy or hire a caravan – The first thing you need to do is determine whether you are going to rent a caravan or whether you are going to buy one. Needless to say, there are pros and cons associated with both options. You may be wondering how much do caravans cost to buy? Of course, this all depends on the make and model you go for. Nevertheless, if you do buy a caravan, you will be putting your money into something that you get to keep. With renting, a lot of people feel like they are throwing their money down the drain because they have nothing to show for it in the end. Plus, if you buy a caravan, you will be able to go on a caravan holiday whenever you feel like it. On the flip side, renting a caravan may give you access to a luxury model that you otherwise would not be able to afford. Furthermore, this is a much more affordable route to go down. After all, not everyone may have the funds to buy a caravan outright.
Make a checklist – Once you have chosen the best caravan for your adventure, you then need to make a checklist of all of the things you are going to need for your vacation. Obviously, you are going to need a towing aid. However, you also need to make sure that this is right for your caravan. Other essential items you require for your trip include an insulation tape, a spare fan belt, extra oil and coolant, towing mirrors, a sway control device, caravan jack, wheel chocks, and a fire extinguisher.
Make sure that your caravan is secure and safe – Once you have gotten all of the essentials that you need, you will need to make sure that your caravan is safe and fully prepared for being on the open road. The best thing to do is write a checklist (yes, another one!), which states all of the things you need to do before you depart for your trip. Some of the checks that you need to carry out include checking that you have fitted the towing aid correctly, as well as ensuring that any loose items, including drawers, are secure, as well as the doors and windows being locked. You also need to remove the jockey wheel and wheel chocks, as well as raising the steps to the caravan. Finally, make certain that the tyres are properly inflated and that the lights of both your caravan and vehicle are operational.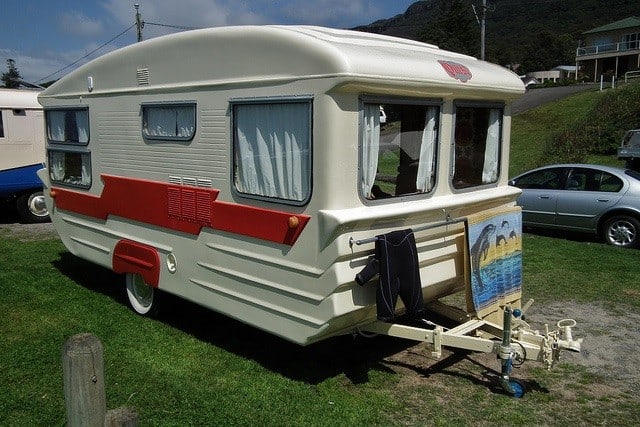 Be prepared for confined spaces – One thing that will definitely take a bit of getting used to is confined spaces. There are two types of confined spaces. The first is dealing with parking and getting into confined spaces. This can take a little bit of getting used to, but you will soon be fine. The second is the confined space of the caravan itself. Your first caravanning trip will be very exciting, but it can be a test for you and your partner. After all, you may have never been in such a confined space before! You will need to try and give each other space (yes, easier said than done in a limited space!) whenever it is needed. Regular stops and working as a team can be the key to this.
Have a set-up routine – Another way to make everything run smoothly while caravanning with your partner is by having an established routine. One of the best ways to do this is by having a practice run. No, you don't need to go across the country in your caravan for a practice run! You can just take a short journey to get a feel for everything. This will give you a good understanding of your vehicle so you can best prepared to navigate it and deal with any issues if something goes wrong.
Take a course – Last but not least, the final tip is to do things properly if you are serious about caravanning. While this can seem like a bit excessive, there are a number of courses out there that offer tips on caravanning for beginners. This may seem unnecessary, but the practical and theoretical advice you will gain can be especially beneficial, and it will boost your confidence. Another option is to get your caravan specialist to check your rig before you set off your journey. However, if you are going to be caravanning a lot, going for the former option is probably better advised.
As you can see, there is a lot to plan and consider when it comes to your first caravan holiday. Nevertheless, if you follow the advice that has ben provided above, you should find the whole process a lot easier and a lot of fun too. From choosing a caravan with care to making sure it is safe and secure, these are all steps that can make a massive difference in terms of the safety of your trip and the enjoyment that you have.

We have been wearing out our jandals (Kiwi for flip-flops) on our travel adventures around the world since 2009. We think our blog is thought provoking and a little witty. But we have been proven wrong before. Find out more about us here...