Bus from Athens airport to Preveza, Greece
After having no luck booking a bus online, we left it to chance. Arriving at Eleftherios Venizelos Airport in Athens at 11am, we eventually made it to Cleopatra Marina in Preveza as the sun was setting, nearly 10 hours and 3 buses later! The process of getting a bus to Athens bus station was easy, and from there you can purchase a ticket to multiple destinations within Greece.
Bus from Athens Airport to Preveza, Greece
Prior to departing for our overseas adventures, I attempted to research the buses from Athens to Preveza. But no matter how many different combinations of search terms I used, the internet proved to be too difficult. All I could find was a bus time table, but no information on where the bus departed from or how much it would cost. So, throwing my hands in the air, I copied the details of the bus timetable and left the rest to chance!
Upon arrival to Athens airport (Eleftherios Venizelos Airport), we found an airport information lady and asked about the buses. First of all she could not understand our accent, so having our destination (Preveza) printed on paper proved to be a life saver! She was very helpful giving us instructions of where to walk to and that the bus would be right outside. We were super impressed! Could it really be this easy? We followed her instructions and queried another staff member (just to make certain) and she also gave the same instructions.
However, once we reached the bus our hearts sank.. surely we were not going to survive a 6 hour bus ride on a rickety old bus that definitely did not have air conditioning! So with heavy hearts we approached the ticket desk only to find out that this was not the bus at all! It was simply a bus that did the circuit between Athens airport and the main bus station! So, with wonder as to if we would make it in time for our bus departing in 30 minutes, we purchased our tickets and survived a rickety ride to the bus station that lasted about 1 hour.
How to catch a bus from Athens Airport (Eleftherios Venizelos Airport) to Athens bus station:
1. At Athens airport, walk to exit 5
2. Directly outside the door there is a ticket window on your left hand side.
3. You must buy a ticket to the bus station from the ticket desk – It costs 5 euros per person.
4. The 93x bus will stop on the road, straight in front of the ticket window.
5. Once on the bus, you must validate your ticket in the machine on board.
Upon arrival to the bus station we were impressed by its size and the sheer number of buses, however we could not figure out where to buy our tickets to Preveza! After a bit of aimless wandering and asking around, we found out they were to be purchased from a ticket office within the mall area, which happened to be right next to where we had originally got off the bus.
Our tickets from Athens bus station to Preveza cost €37.30 per adult. Luckily, figuring out our bus stop was a lot easier than buying the tickets, because each bus parking space is sign posted with its destination.
Once on board the 1.30pm bus we made ourselves comfortable, knowing we still had 6 hours to go.. Not to mention were feeling a little tired from our 6am start in Istanbul that morning. We quickly took over the front seats and spread out across two chairs each. Between working on our laptops, taking photos of the sights out the window and having a cheeky powernap; it was a very quick ride indeed!
During the 6 hour journey to Preveza we went over the Corinth Canal and the Rion-Antirion Bridge, as well as stopping for a 15 minute toilet stop where I treated myself to an ice cream! Unfortunately for us, our long day did not end once we reached Preveza bus station. The lady in charge at the station was extremely helpful but the language barrier produced a slight miscommunication..
She informed us we did not need a €15 taxi and that the €1.60 bus to Akito coming in 20 minutes would take us to Cleopatra Marina. So, being trusting, tired and not knowing any better, we jumped on the bus as the lady instructed our Greek driver as to where we were going. After 15 minutes of winding around the roads of Preveza our driver proceeded to pull over on a main road and tell us that we were at Cleopatra Marina. We looked at him with what must have been horror! We were in the middle of farmland/wasteland with the sight of yacht masts far off in the distance. So we began the long walk down the narrow road to Cleopatra Marina, laughing at ourselves and wondering if putting out our thumb to hitch a ride meant the same in Greece as it does back home!
Even though the day was long, the buses were well worth it – we were about to start our adventure sailing from Greece to Italy!
I hope this blog is helpful to anyone wishing to catch a bus from Athens to any destination within Greece. Any comments or questions are welcome!
Tips Before Sending Christmas Photo Cards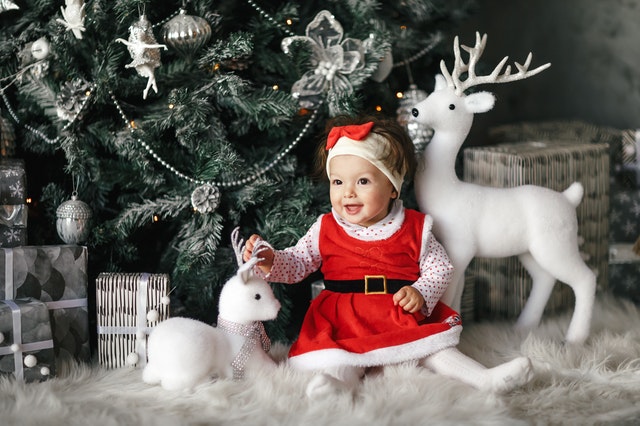 Finally, it is that time of the year! You are excited that you can gift shop for your family and friends, and maybe even spend time with them. Sending them a Mixbook Christmas photocard is a unique way of letting them know how much you value and care for them, especially with the Christmas spirit.
Below are some tips to keep in mind before mailing them the photo cards.
Take a Photo-shoot
Nothing beats the joy of a casual and fun family photo-shoot in matching outfits for the holiday season. You can also play around with different fun themes and ideas for your family photo card. For instance, you can have a matching pajama party theme and take amazing photos.
On the other hand, you can also try out a Santa theme photo-shoot, with matching red trousers, complete with the white beard, black boots, and red hats. Have fun while at it! Remember, a high-quality photo with happy faces can spruce up your holiday cards. Plan the shoot in advance to avoid the last-minute rush trying to capture a perfect angle.
Confirm Addresses
It will be sad to go the extra mile, customizing holiday photo cards only for your friends and family not to receive them. Before mailing the photo cards, kindly ensure you have the right address on the envelopes.
Additionally, you can include a mail-back address for your recipients if they need to send one to you. Seal up your envelopes and also include holiday stamps to add a unique style.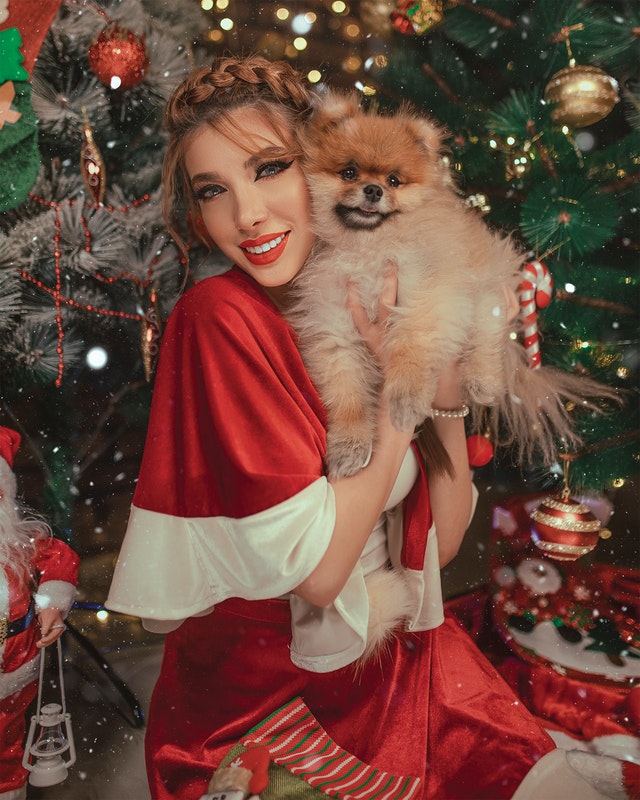 Find Your Design
Your Christmas card design plays a significant role in the general outcome of the card. The plan includes different aspects such as size, colors, format, and foil options. You can also play around with different trim options and photo orientations before settling on the final outlook. Mixbook photo cards can help you create suitable, fun, and engaging designs for your loved ones. Plus, you can experiment with different designs.
Return Favors
Have The Joneses been sending you holiday photo cards for the last three years and you haven't mailed them one? Now it will be a perfect time to return the favor. It's courteous and mindful of people who appreciate you and your family. Let them know that you also love and think about them.
Be Unique
Many people will send out holiday photo cards. However, what will make yours stand out? Select your photos and incorporate a unique design to complete the look. Additionally, you can also hand write the address of the envelopes with your recipient's names.
You can also include a special event that happened during the year. Share the moment with your family. Moreover, let every personality in your family stand out in the photo.
Additionally, think of the personalized messages you can send to your family. Think outside the box and let your photo card express what you feel. However, don't put too much pressure on yourself, ignoring limits of your budget. Be you: that is all that counts in the end.
Your Top Destinations For No-Contact Water Sports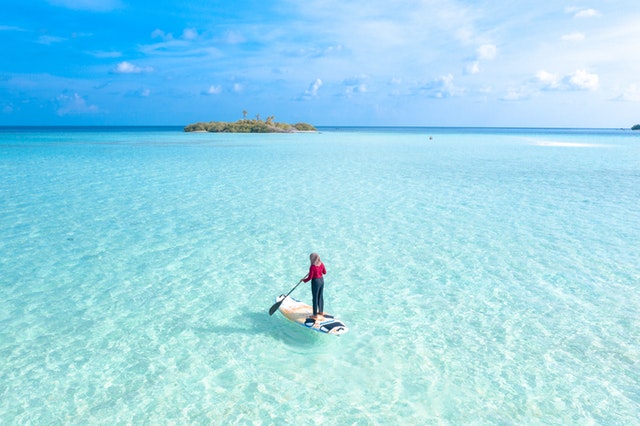 While it can be hard to stay cooped up inside throughout a beautiful summer, there are plenty of other places you head to for some fun in the sun before colder temperatures set in. The best news? If you're an American, you don't have to leave the continental US or mess with self-quarantining.
Lake Tahoe, California
A classic vacation spot, Lake Tahoe has it all for visitors. Great climate, little rain, a background of mountains, and one of the largest, most serene lakes in the US. This makes Tahoe not just a great place for spring break partying, but also for some amount of isolation, or at least a bit of peace and quiet. You can find yourself reflected on the water and reflect upon the world around you while out on the lake. Because of the still waters there, it is also a wonderful place for paddle boarding. In case you are looking for
quality gear for water sports
, you can look into Gili Sports.
Kitty Hawk, North Carolina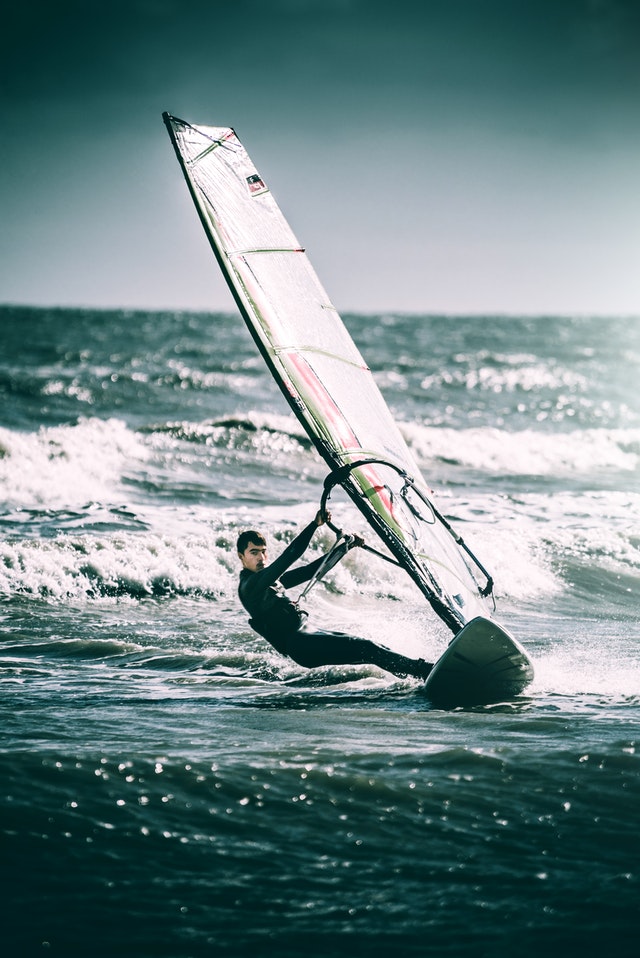 The Outer Banks of North Carolina are another classic vacation destination, especially for anyone who loves water sports. The weather remains mild in North Carolina all year round (with the notable exception of hurricane season), so it makes for an outstanding destination through any season. Kitty Hawk, famous for the Wright Brothers first flight, is an outstanding destination, as well as smaller towns like Currituck. You will find slightly rougher currents out in the Atlantic Ocean. However, paddle boarding is also popular here, as is windsurfing.
New Braunfels, Texas
The city of
New Braunfels
has a river entirely within its limits, the Comal River. This allows for many water sports activities, with tubing as one of the most popular choices. In these times, tubing is a popular choice, as it is a great activity for families that doesn't involve a lot of contact with strangers. New Braunfels has a huge German influence, with its largest water park named the Schlitterbahn.
Fort Lauderdale, Florida
Although there is a city in Florida named Venice, the city of Fort Lauderdale is often referred to confusingly as the "Venice of Florida." This nickname was won because Fort Lauderdale has nearly as many canals as its famous Italian counterpart. Fort Lauderdale boasts 23 miles of beach coastline, but if you add in all the city's canals and lakes, that puts it at 300 miles of coastline. Fort Lauderdale is also a magnet for yachts, so you can paddle board or kayak past boats in the harbor you've only dreamed of. Summers in South Florida can swelter, but there's also a reason that old folks go down in the winter.
Seattle, Washington
Although it is a huge metropolis, Seattle also offers some of the most pristine coastline in the country. Although it gets colder in the PNW than it might get anywhere in the southeast, the climate in Seattle stays relatively mild. One advantage of Seattle over more southern spots is its
glacial lakes
, which offer a beauty that few islands can replicate. Even as the summer wanes, there are so many places in the continental US that you can get out and enjoy the water.
Top of Cappadocia day trek – with Middle Earth Travel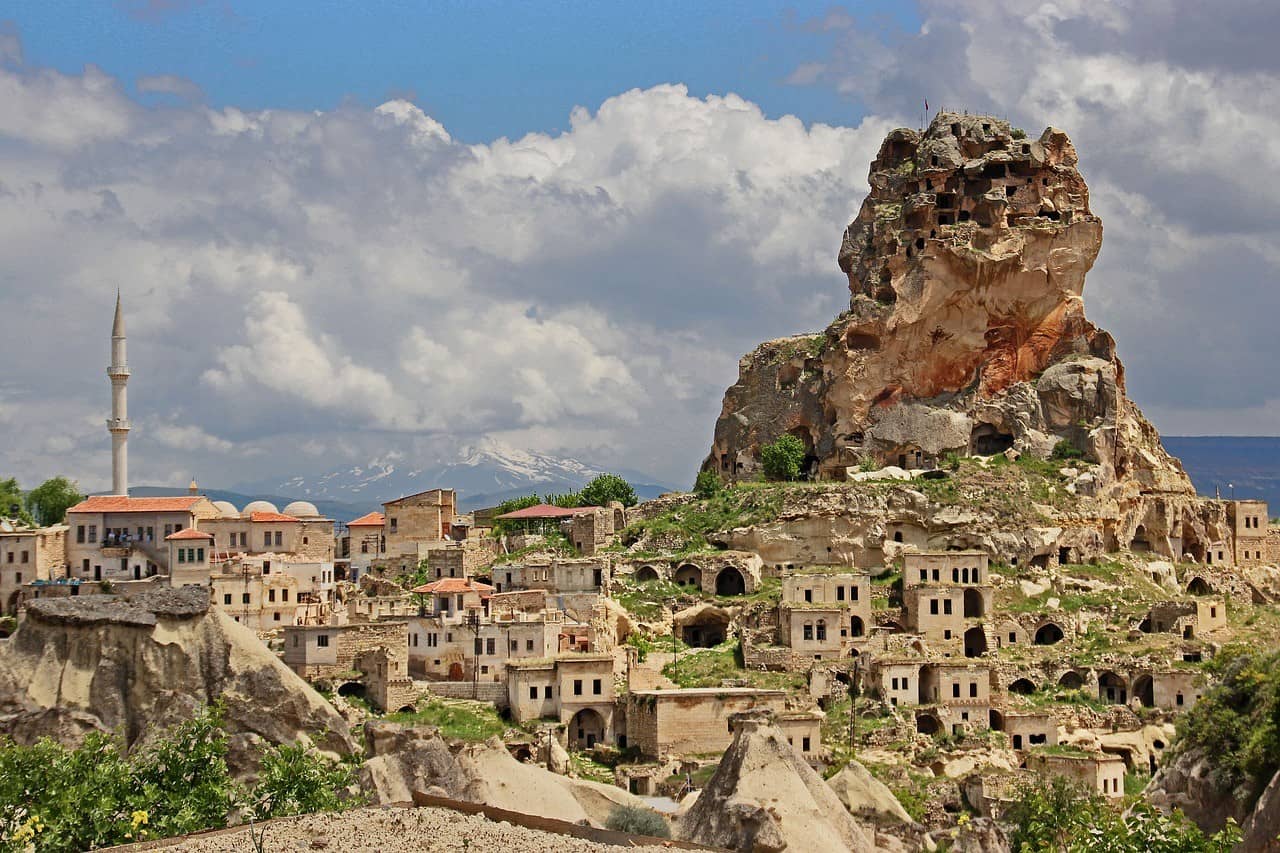 Trekking through the valleys of Cappadocia's fairy chimneys with Middle Earth Travel feels more like the set of a Star Wars movie than a historical region once carved out and lived in by humans. Churches, homes and pigeon houses are scattered throughout the valleys, all waiting to be explored. The best part is, Middle Earth Travel know all the hidden secrets.

Top of Cappadocia day trek – with Middle Earth Travel
On the 26th of July (which just so happens to be my birthday!) Middle Earth Travel took us on their private and guided Top of Cappadocia day trek. From Pasabag, along the top of Cappadocia and down through the Gulludere Rose Valley to Goreme, we trekked 15kms in one day! (We recommend getting your bearings with this map)
Upon arrival to the Middle Earth Offices, we were warmly greeted by our new friend Atil whom we had met a few days earlier while mountain biking through the Kizilcukur Red Valley. We were then introduced to our guide and given a briefing regarding the day. Normally, the Top of Cappadocia tour would start from Çavuşin, however, since we had already explored Çavuşin Castle, they adapted our tour to compensate ensuring we would explore new terrain!
With charged cameras, plenty of water and our running shoes on, we were driven to our starting point of Pasabag. We wandered through the fairy chimneys, coming across camels and markets – then the true hike began.
It was a slow and gentle incline. With no trees to provide shade, I quickly realised why our tour guide had chosen to wear fully covered clothing! As the sweat quickly set in (a waterfall in Moss's case) we snapped away with our cameras and enjoyed the entertaining shapes of Imagine Valley and the amazing view. We also passed a lot of rock piles, which according to our guide mean 'father' and are built to help lead the way.
The higher we trekked, the more breath taking the views became! As we walked along the summit of Bozdag mountain (the Top of Cappadocia) we could see EVERTHING – Pasabag, Çavuşin Castle, Kizilcukur Red Valley, Gulludere Rose Valley and Goreme. We were on the Father of Valleys! After a quick nod of agreement to the guide, we pushed ourselves the extra distance and made our way to the flag, as this HAD to be the highest point and was definitely worth a photo and a selfie or two!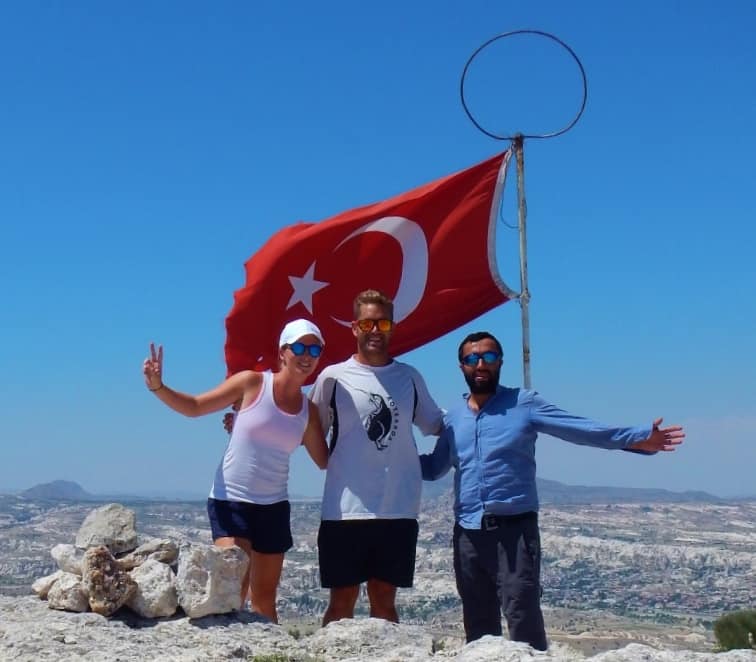 From the flag we looked down upon Aktepe Hill which is known as a popular destination for watching the sun set and could spot Kizilvadi Restaurant, our destination for lunch! Kizilvadi Restaurant is an attraction of its own. With its own historic winery and Grape church, plus some Middle Earth Travel treks even stay there for the night! After having a massive feed of soup, salad and pasta plus a surprise birthday cake, we made our way down into Gulludere Rose Valley.
The scenery is amazing, with strong colours visible in perfect layers on the chimneys, you would wonder what an artist was thinking, had it been a painting. Also, hidden to the side of the track we walked across a little bridge and not expecting anything to be there we were wowed by the massive church carved. It was absolutely huge and hard to believe that its most recent use has been as a pigeon house!
Middle Earth Travel Review
The team at Middle Earth Travel were extremely knowledgeable and certainly know Cappadocia's hidden secrets. They have friendships with local tea garden owners which is also of benefit as it gained us entry to locked churches and hidden rooms that we would not have otherwise seen.
We covered a lot of ground, however we did not feel rushed. The whole day focused on showing us the region, therefore we had as much time as we needed to explore each church and to take 'just one more photo'.
It wasn't all about trekking. With a whole day and 15kms to cover, there were a few silly poses (especially in Imagine Valley), and we learnt a lot about the myths, legends and way of life in Cappadocia.
In conclusion I highly recommend Middle Earth Travel if you wish to go trekking or mountain biking in Cappadocia.
Cost: Day treks with Middle Earth Travel range from 50-90 euro, depending on the number of people taking part. This includes lunch, guide, vehicle transfers and entrance fees to historical sites, but excludes alcoholic and soft drinks.
Middle Earth Travel are outdoor enthusiasts and offer multi-day over night treks, mountain biking, abseiling, or custom made itineraries, in multiple regions throughout Turkey.
Disclaimer: We were provided with a discount for the trek with Middle Earth Travel, however, as always our thoughts on our adventure travel blog our own.

We have been wearing out our jandals (Kiwi for flip-flops) on our travel adventures around the world since 2009. We think our blog is thought provoking and a little witty. But we have been proven wrong before. Find out more about us here...
What Are You Looking For?