Preparing A Holiday With An Anxious Relative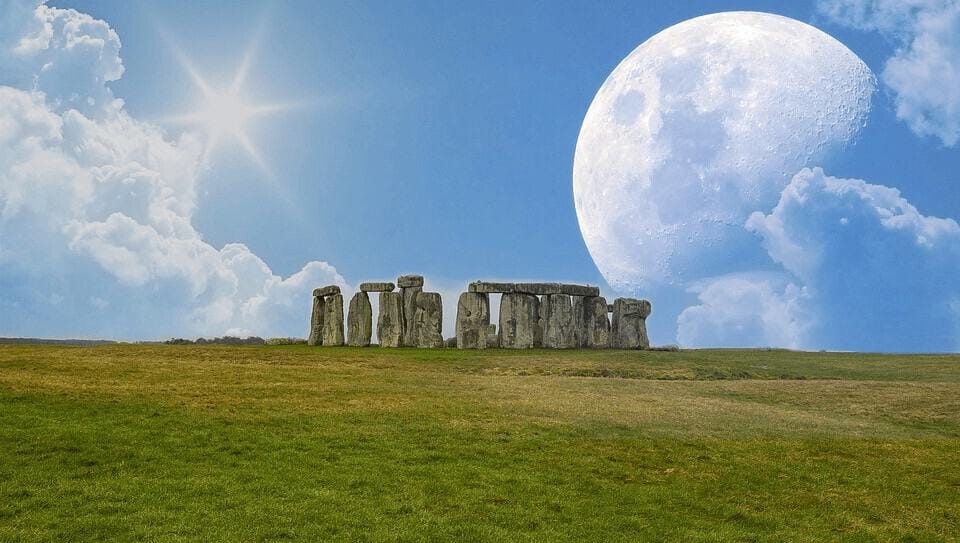 As much as you love going on holiday and planning a trip to a region of the world that you don't know, it can be a little frustrating to travel with relatives or friends who are naturally nervous about discovering new things. You know the kind: They won't try exotic food in a restaurant, in case it wouldn't agree with their stomach. They look at your travel pictures with envy but always find an excuse not to join you on your next adventure. And more importantly, they try to avoid travelling abroad if they can at all help it. Be kind before you launch into criticism. They can't help feeling anxious about everything. And maybe, if you want to help them relax a little, it's your responsibility to make travelling as easy and enjoyable as possible. However, you're in luck, because we can help you with that. All it takes is a little bit of planning and thinking ahead to get them sorted.
Get informed at first
If your friend or relative doesn't travel often, the best thing you want to do is to convince them to come on a trip with you that is poorly planned. First things first: It's about defining when it the best time to visit your destination of choice. You wouldn't want to accidentally pick the monsoon season when going to a tropical country, for instance. That's exactly what this handy website is about : It helps you to find out when is the best time to visit where with monthly weather overview based on observations from the previous years. In short, if you're travelling with someone who hates being cold, you can direct them towards countries that are warm in winter, for example. As silly as it might sound, knowing what kind of weather to expect can be a great help for a nervous adventurer: Knowing what to pack is already a step out of the unknown zone.
Get the health check
You can't easily decide to travel to any country without planning. For health reasons, there is a number of regions in the world that require vaccinations to keep you safe. You'd better keep yourself informed of the health requirements in advance, as some vaccinations need to be started up to 2 months before your departure. The typical countries where you'd be expecting additional health vaccines tend to be around the south and south-east Asia. Hepatitis A and B is a common risk in Indonesia, Thailand, Vietnam, Cambodia, China, and even the Fiji. In India, you need to be aware of risks of rabies and Japanese encephalitis in addition to more common vaccinations. You also need to ensure that you and your relative are up to date with routine immunisations such as tetanus and diphtheria. The bottom line is that even though there are little risks for cautious travellers, you don't want to take any chance.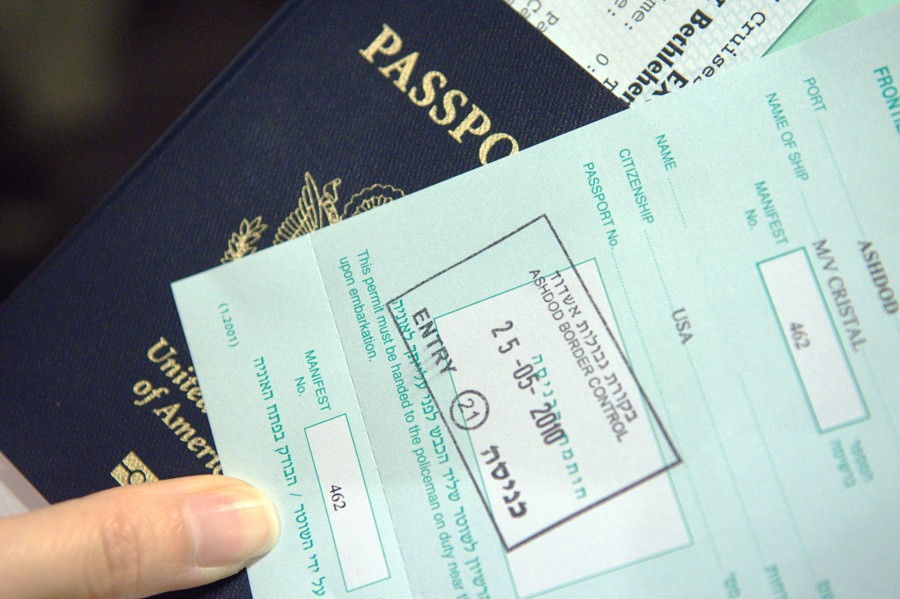 Do you need authorisation?
If your friend or relative has only travelled to safe and known areas, such as Europe for instance, they may not be aware that certain countries require visitors from abroad to apply for a visa, aka an official authorization to entry the country. If you intend to visit Belarus, Moldova, Russia and Ukraine, you will need to apply for a visa, which can take several weeks and require an official letter of recommendation from your destination hotel. Visiting South Africa, North America also require a visa, as well as some areas of Asia. Additionally, you need to ensure that you have free pages for control stamps in your passport. It might sound stressful at first, but it's something that you can easily clarify in advance so that you don't need to worry about it during your trip.
Protect your holiday
The main reason a lot of people feel anxious about travelling abroad is that they worry that anything might happen to them while they're outside of the country. The fear of not knowing how to sort out common health and finances issues forces a lot of people to stay at home while they should be thinking about travel insurance instead. If your friend or relative is worried about falling ill on holiday or about losing valuable items abroad, you should take a look at standard travel policies to ensure that you can find an appropriate answer to their worries. From overseas travel insurance to snow sports insurance, you can find a lot of options to cover for most accidental situations smoothly and easily. More often than not, you can get an expert insurer to define the best-suited policy for your holiday. This will save you a lot of time searching as an insurer will be able to rely on the data of previous travellers to advise you.
Know how to spend the time
But I can't travel to India: It's a long flight, and I'll get bored!
If that's the kind of comments you get, you can reassure your friend or relative immediately: There are plenty of solutions that stop you from getting bored during your long journeys. Reading always is a good idea, especially if you've got a Kindle so that you can fill it with several books to keep yourself occupied while travelling. Some people might prefer audiobooks, however, if you've got a long flight, you're likely to want to use earplugs and rest your senses. There are also plenty of online games that you can play with a smartphone, so it's impossible to get bored!
Not one for tech gadgets? A simple crossword or sudoku book can do the trick and keep you busy until you've reached your destination. If you're sitting aside, nothing is stopping you from playing a card game or a small board game. In short, getting bored is not a fatality!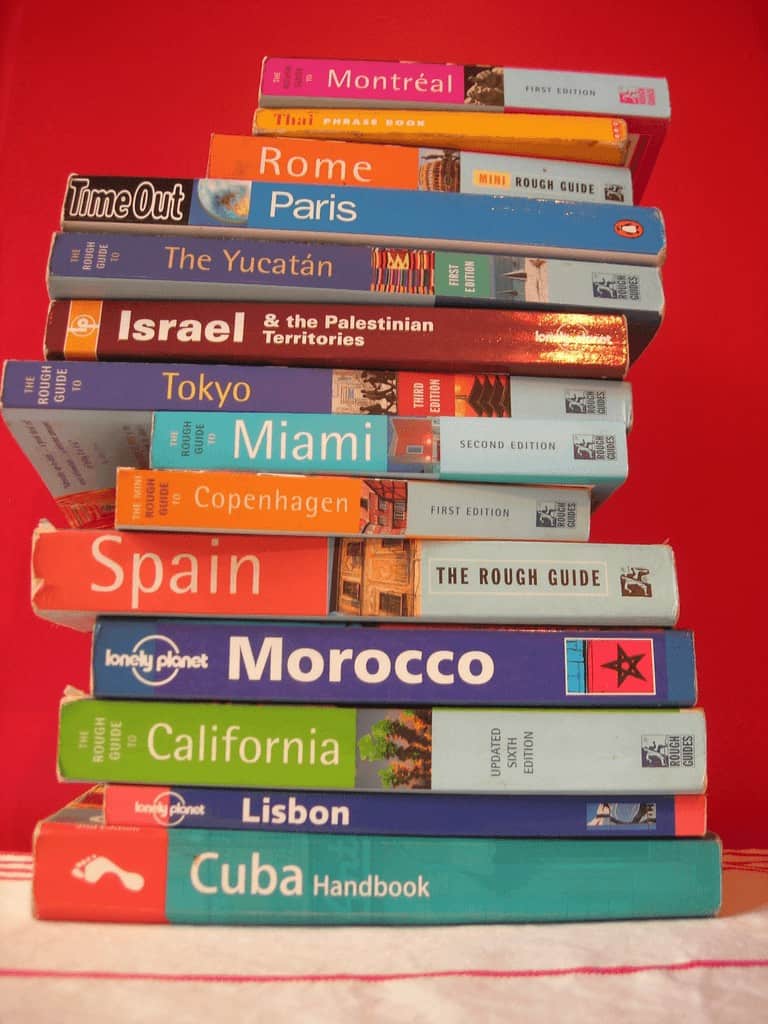 Get a guidebook
How do you know about the best places and monuments to see when you're visiting a new place? It's obvious: You get a guidebook like every other traveller. Guidebooks might sound old-fashioned, but they are filled with useful information about an area, from where to stay to what to see. More importantly, you get a detailed breakdown of prices, which makes it a lot easier to plan your trip. As a traveller puts it, in a guidebook you find information that you didn't know you needed, which helps you to prepare the best you can for your holiday. Besides, you can be sure that gathering knowledge about your destination will be handy to reassure your nervous co-traveller. Knowledge remains, after all, the best weapon against the unknown.
Do you need to know the language?
Most travellers would tell you that speaking English is enough to get by in any destination of the world. However; you need to be aware of one important fact: Just because English is the proxy language by definition, it doesn't mean that everyone will understand you. A lot of people don't speak English at all, and therefore you'll need to be able to ask for directions or a cup of coffee in the local lingo. Why does it matter? You don't need to be fluent to ask for things you need abroad, but you can be sure that locals are more likely to help and understand if you say it in their language. More often than not, you can get by with a simple phrasebook, from ordering food in a restaurant to finding the way to the art museum.
Prepare a visit plan
What if your friend would agree to go on a holiday but doesn't know where to? You could inspire them with a list of the most wonderful sites to visit in the world. Stonehenge in England is a great destination for history lovers to enjoy the mysteries of the past. You can even organise walking among the famous stones on specific days! If you want to take their breath away with a fascinating historical site, try to Pyramids of Giza in Egypt. If you want to seduce a nature-lover, take them to the Salar de Uyuni in Bolivia, which is the world's largest mirror. Or you could visit the Great Blue Hole in Belize, which is 407 feet deep and can be easily seen from above – no need to dive, thankfully!
Decide on a budget in advance
Let's be honest: Most people avoid travelling because they're afraid of spending too much on the go. In reality, it all comes down to clever planning: If you know in advance where you're going to stay and what's around to see and visit, you can plan your budget accordingly. Of course, there will always be the unexpected expenses in the form of a cocktail night at the local bar, or a really cute jumper that you simply couldn't live further without. But for all these, you can rely on a budget app such as Trail Wallet to keep track of your expenses throughout the day. In a few clicks, you can get an overview of how much you can afford and how much you've already paid.
In conclusion, the secret to turning a travel-anxious friend into a travel-happy holidaymaker is to share your planning secrets with them. Yes, travelling takes a lot of preps. But it means they can enjoy their trip with their mind at peace!
Explore Auckland's Coasts With One Exquisite Walking Hike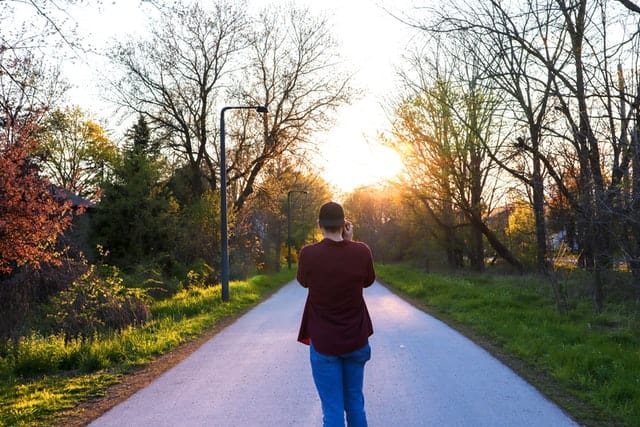 There is a wonderful place found in the far southwest of the Pacific Ocean. It is a place called Auckland, and it is found in the amazing terrain of New Zealand. It is a place that commands the attention of over 1 million people who prefer to live and reside in this majestic city.
Did you know that Auckland claims the top spot in New Zealand with its wide range of people and the most concentrated number of people within a city in New Zealand?
But why do so many people come to Auckland, New Zealand, and live there? What do they appreciate the most?
The truth is that the answer may vary, and it may differ from person to person, but it is hard to deny that nature is not a crucial part of their decision making. The beautiful city has fantastic places that offer great adventure and recreational activity.
You can take advantage of the diverse coasts, hidden coves, and more of the northern area in the North Island. It is known for its various boats, and some believe that it has more ships than any other city in the entire world.
It is a city that resides between two large fantastic natural harbors.
Let us find out more about how you can explore this majestic city with one fantastic walking hike.
The Auckland Coast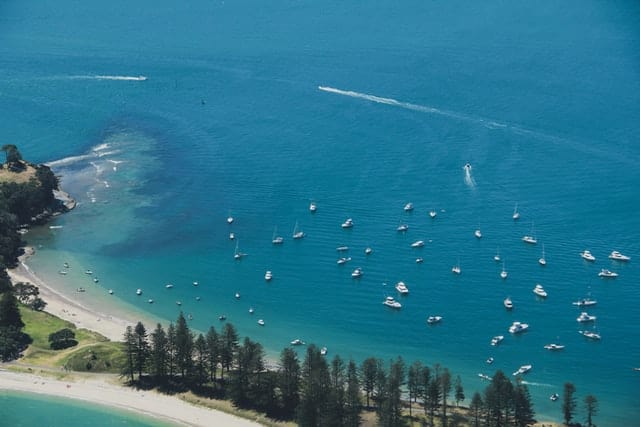 For those who want to stay near to Auckland's city and travel well, it is necessary to start your journey with the Auckland Coast's breathtaking area.
Did you know that Auckland's coast ranges over 15km, will take over four hours to traverse, and is somewhat challenging to navigate? But the truth is that it is worth it. Why is it worth it? Well, you can seemingly walk the length of an entire nation within the span of a few hours. If you wake up early in the morning and go on this journey, you can finish your hike by noon or an hour past noon.
But in that brief timeframe, you can experience several oceans, notice a slew of volcanoes, and have a glimpse into people's regular lives in the New Zealand area.
This fantastic walk is excellent because of its duration and because you are able to experience lush greenery and park settings over 30% of the time. It is a great way to clear your head, get to know more about the people you are traveling with, and experience the refreshing Auckland air.
Experts suggest beginning your journey at the less intriguing Onehunga area and then moving forward with public transportation at the Britomart stop. You will find that you can travel east to take in the water sights with a bit of work.
When your walk is over, you can grab a fresh beverage at the Waitemata Harbour, a premium harbor.
You will want to make sure to bring some healthy snacks along for the walk because you may not notice different places to eat as you go on this part of the hike.
It is best to ensure that you understand that you must input the Ferry Building into your mobile device or ensure to use the local municipal iSITE for further guidance.
If you are limited on time, I would suggest that you go on this route because it lets you take in the entire area and understand this excellent place.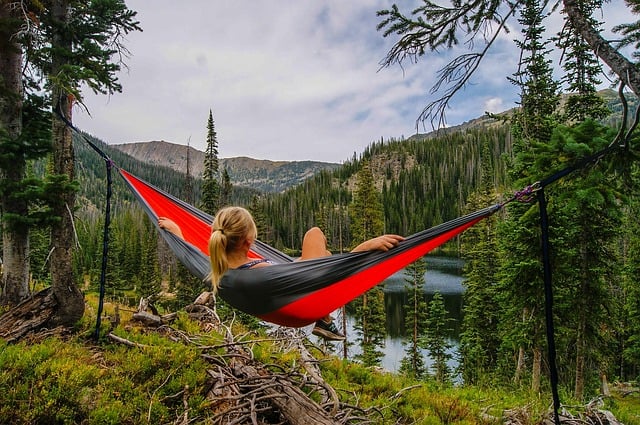 Camping with a hammock is slowly but surely becoming more popular in recent years with new and improved hammock designs being preferred by some campers, compared to the traditional tent.
In this article we will discuss some of the key benefits and drawbacks of sleeping without a tent, and analyze key criteria so that you can choose your preferred shelter choice!
Weatherproof
Most tents work well in the rain; however, you'll need to bring a tarp if you're using a hammock. Traditional hammocks are not waterproof, and are generally open at the top, allowing water to find itself inside if you don't have an adequate tarp. Moreover, a decent under quilt is also a good idea so that you can stay warm and cozy during cold and stormy nights.
Packing up your hammock after a long night of rain isn't too bad, whereas packing up a soaking wet tent is always annoying. You almost always get wet in the process.
Setup
For first time campers, pop-up tents are the simplest to setup. All you need to do is find flat ground, and bam, your setup is complete! The beauty of pop-up tents is that you don't need to worry about figuring out where to insert the poles and erect the tent. Although, traditional tents are usually more robust, and have a longer life span.
Essentially, a tent is simple, but a hammock can become a little more complicated for first timers. You'll need to find 2 trees facing a good direction and tie each end of the hammock to them. If your hammock setup is too tight, you will generally wake up with sore ancles, but if it's too loose, you run the risk of the hammock touching the floor, and insects crawling in with you.
If your campground doesn't have many trees, or if the trees are dead (they could break and injure you), hammock stands come to the rescue! Basically, hammock stands allow you to pitch a hammock if there are no trees nearby. They are portable, adjustable, and are easy to setup. The only drawback is that the ground should be relatively flat, whereas if you were to hang a hammock between 2 trees, there won't be any stands touching the ground, so a rocky floor wouldn't be a problem.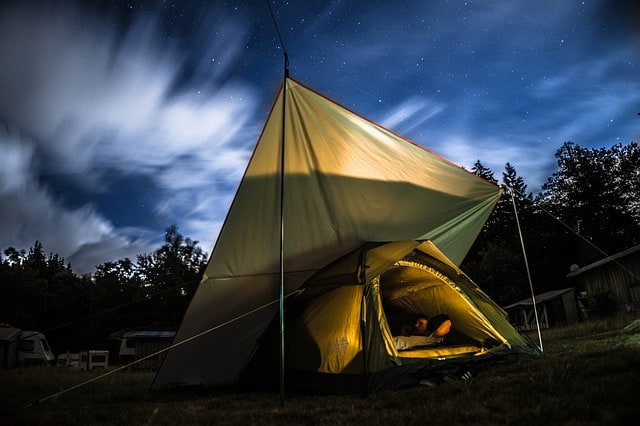 Comfort
One of the main reasons for choosing a hammock is the comfort that it provides you! It has a basically has in-built seat which is arguably more comfortable than a standard blow up mattress. You need to pick your tree's wisely though! You don't want a pinecone falling on your face mid-sleep.
If you have constant back pain and find it hard to sleep inside tents, you should give hammocks a try as they cause you to sleep sideways, similar to a banana shape, which a lot people find much more comfortable.
Price
Hammocks are usually lighter and don't include a wealth of poles and gear that tents do. Depending on the type of hammock that you purchase, they are usually quite similar to tents. You can however, find very cheap tents <$60, but they most likely won't last long.
A good tent or hammock can cost between $200-500 without accessories. If you need a hammock stand, that will add to your cost, just like a mattress and other tent necessities will to its cost.
Yacht Charter Destination Of The Month: The Middle East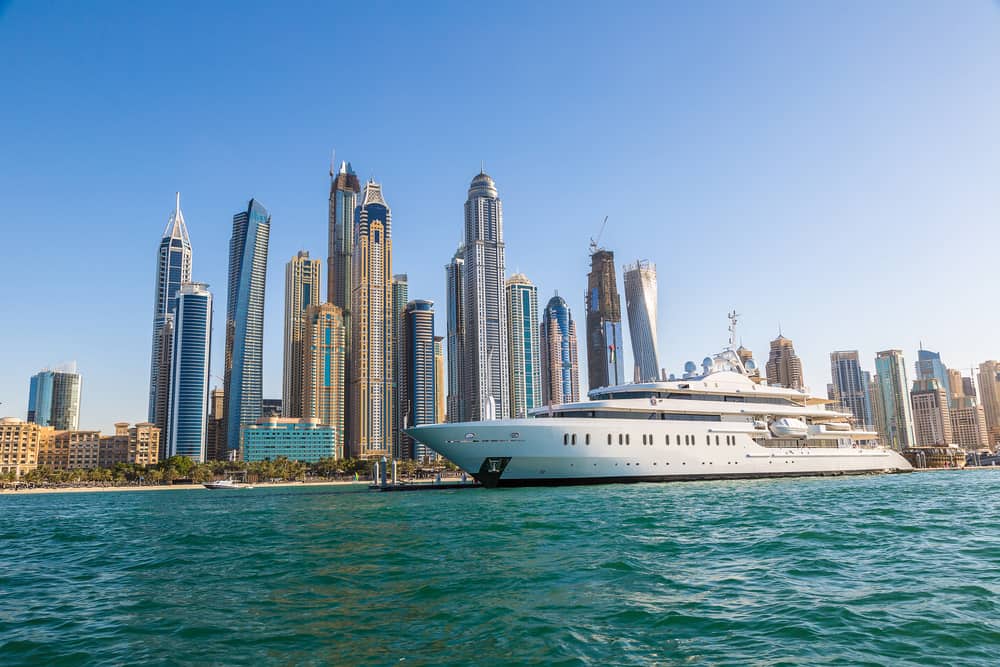 Mysterious and exotic, the Middle East is full of surprises, blending fascinating cultural heritage with stunning contemporary architecture. What's more, with guaranteed sunshine and warmth, the winter months of November and April are the perfect time to visit. That's why we've made the Middle East our yacht charter destination of the month.
What makes the Middle East such an exciting yacht charter destination?
Dubai: Glamour and shopping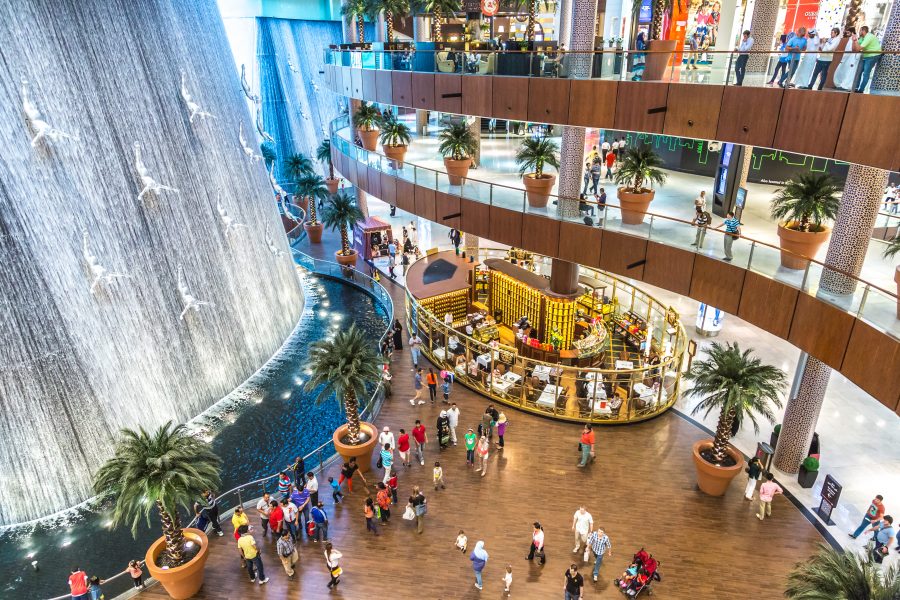 An ideal starting point for your luxury yacht charter, Dubai is famous for its tax-free designer shopping, five-star resorts and world-class gastronomy. Thrill seekers can head into its vast desert for four-wheel-drive adventures across the dunes, while families will love the Dubai Aquarium and Underwater Zoo, Legoland, or the magnificent water park at Atlantis on The Palm.
Abu Dhabi: Art and architecture
Neighbouring Abu Dhabi offers a more relaxed yacht charter destination – here, lovers of art and architecture will appreciate the iconic Louvre Abu Dhabi, which boasts some 9,200 m2 of galleries within its striking contemporary design.
The Sheikh Zayed Grand Mosque is one of the world's largest, and its open-door policy encourages visitors from around the world. The elegant Qasr Al Hosn museum, former home of the ruling family, is Abu Dhabi's oldest standing structure, and displays artefacts dating back to 6000BC.
Oman: An understated gem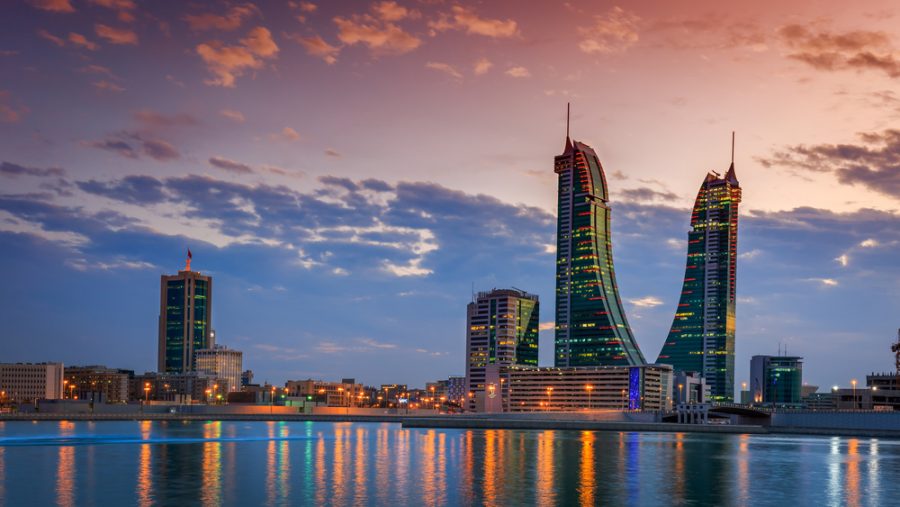 The understated, hidden gem of the Middle East, yacht charter destination Oman has an abundance of natural beauty, from spectacular mountains and wind-blown deserts to a pristine coastline.
At its northernmost tip, visit the red-hued fjords of the Musandam Peninsula. Action-seekers can admire the rugged Al Hajar mountain range by microlight, while land-based activities include desert sand-boarding, jeep rides and quad biking.
Capital city Muscat is steeped in history, with centuries-old souks where you can pick up fine pashminas, spices and frankincense, or even dazzling jewellery in the Gold Souk.
The Kingdom of Bahrain: Home of diving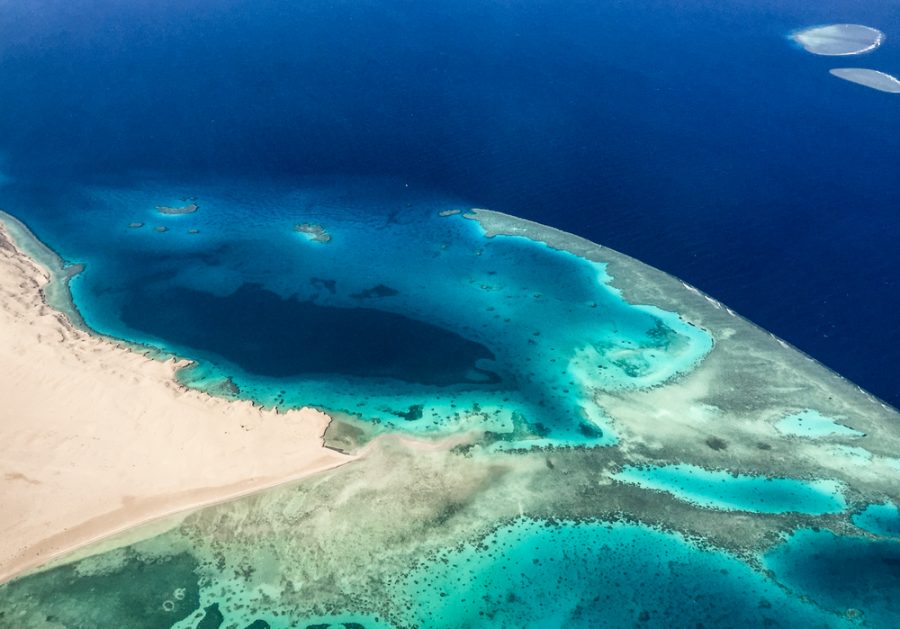 It is said that diving was invented in Bahrain, and pearl diving is considered the quintessential Bahraini experience. Expect to find up to 30 types of coral and over 200 species of fish, too, making this yacht charter destination ideal for underwater enthusiasts.
Bahrain's rich trading history is palpable in the Qalat al-Bahrain fort and museum, a registered UNESCO world heritage site. The Bahrain National Museum, found next to the Art and Cultural Centres, blends cultural heritage with contemporary ambience. Or, to indulge in some retail therapy, enjoy a traditional shopping experience at the Manama Souk, selling natural-oil perfumes and incense, fabrics and handicrafts.
The Red Sea: Reefs, diving and beaches
The Red Sea is another popular Middle Eastern yacht charter destination due to its year-round sunshine, warm water, coral reefs and incredible dive sites, including one of the world's best wreck dives, the WWII British cargo ship SS Thistlegorm. In the south, the relatively undiscovered Marsa' Alam promises incredible shore or beach diving around its natural fringing reef.
Mysterious, timeless and alluring, the Middle East is a yacht charter destination full of contrasts and surprises. Better still, it's best visited in winter. What are you waiting for?

We have been wearing out our jandals (Kiwi for flip-flops) on our travel adventures around the world since 2009. We think our blog is thought provoking and a little witty. But we have been proven wrong before. Find out more about us here...
What Are You Looking For?