6 Travel Safety Tips for Couples – Before You Travel
Part one, "Before You Travel", of our two part Travel Safety Tips for Couples series. Read our tips to minimise your risks on your next travel adventure.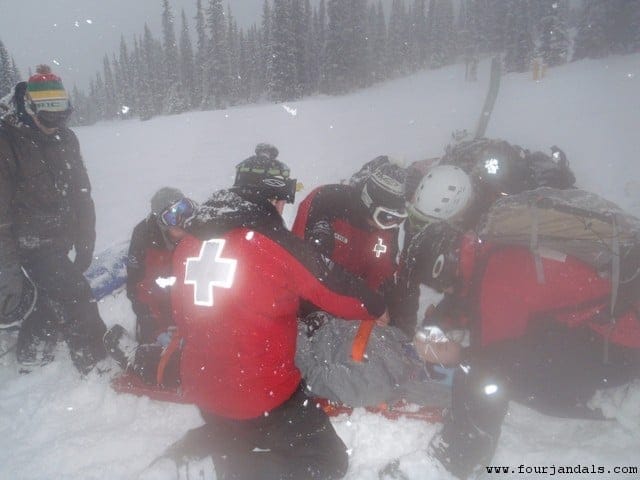 Note: We actually wrote these travel safety tips for couples before we heard about the tragic killing of the solo female traveller Sarai Sierra in Turkey last week. Our travel safety tips can be used for solo female travellers (and males) as well as travelling couples.
We get asked a lot of questions regarding travel safety tips for couples because we like stepping outside of our comfort zones. That is not to say that we put ourselves in harms way, we aren't that stupid. But we travel with open minds rather than being shrouded in fear.
6 travel safety tips for couples, before you travel
Don't listen to what others, mostly the media, have to say.The world is NOT dangerous or unsafe. While there are dangerous people and destinations, they are a really small percentage of the world.
You are probably more likely to get into trouble in your home country rather than from travelling.
Most of the unfortunate bad experiences that happen to travellers arise from them being stupid, drunk or just in the wrong place at the wrong time. And it has happened to us. We think we travel smart and our experiences prove that. But we have also had our fair share of things go wrong while travelling.
A broken collarbone, internal bleeding, lost luggage and lost passports to name a few.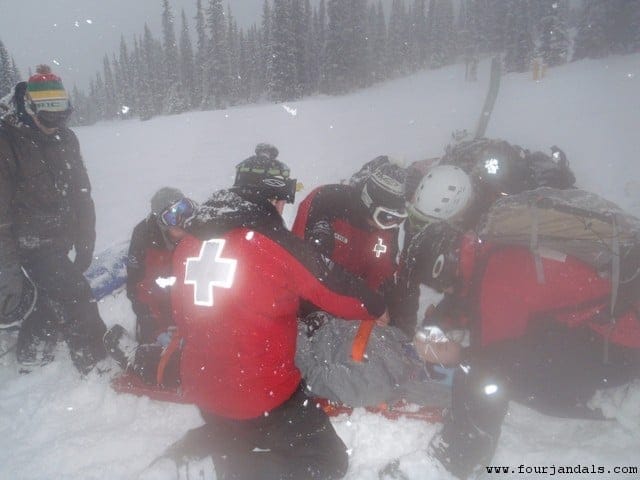 But after 3 years of travel we think that is pretty good. Especially since we have yet to have anything stolen (touch wood). By using a few simple travel safety tips, we have cut down our risks.
And minimising risks doesn't start when you begin travelling. Travel safety starts at home before you go.
By using our travel safety tips for couples, and solo travellers, you can minimse your own travel safety concerns.
Before you go: Travel Safety Tips for Couples
These are the travel safety tips you should implement before you actually leave home.
Travel Safety Tips: Do your research before you travel
The first thing you want to do is research the destination. You can quite easily find out from locals, not other tourists, the safest places in a city. Online there are local forums, websites and other travel blogs for every destination in the world.
Read it all and talk to your friends. But please don't discount somewhere just because of one persons bad experience. Use your own common-sense to decide if you really should go or not.
No two peoples travel adventures are ever the same.
Travel Safety Tips: Buy Travel Insurance that covers everything
So far our travel injury bills after 3+ years have totalled more than $105,000.
Adela broke her collarbone, I ruptured my appendix and had internal bleeding from a snowboarding accident. Luckily our comprehensive travel insurance meant that we were fully covered for the full amounts.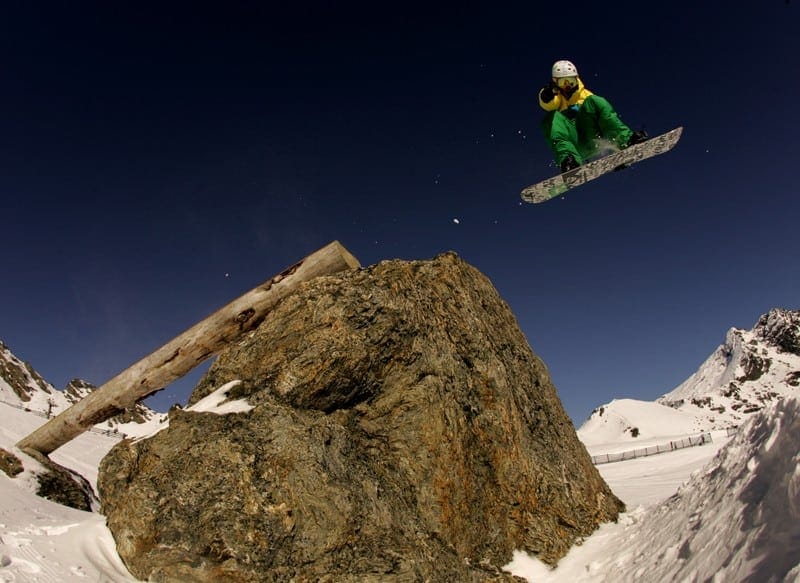 Take a moment to think about what you might get up to while travelling as not all travel insurance is the same. For example, some may include snow adventures and other extreme sports, while others won't. You can usually add on extras if you know what you what activities you might be doing.
We recommend you check out World Nomads Insurance who will cover most situations. Just be sure to read the fine print.
Travel Safety Tips: Leave your valuables behind
In most countries you should try and blend in and not advertise that you are a tourist. And more importantly, a wealthy tourist. You will likely stick out like a sore thumb anyway, but advertising it by wearing fancy jewellery or carrying an expensive camera around is best avoided.
Adela always leaves her jewellery at home but will usually end up buying something locally made. It supports them and ensures you won't get your nicest stuff stolen, or lost.
Depending upon where you travel, you may also want to consider leaving laptops and other expensive gear at home. If it is not feasible like us, as we travel with a lot of gear to keep this travel blog running, you can usually lock gear in your room safe or behind the check-in desk.
Much better than carrying it around all day too. You might also want to consider buying a "money belt" (examples here) that wrap around your waist underneath your shirt.
Travel Safety Tips: Get vaccinated
Vaccinations can be quite tricky to organise. We recommend visiting your doctor a few months before you travel to find out what you may need to get vaccinated for.
Some vaccinations/immunisations for certain destinations will actually require you to have several injections over the course of a few months. You may also need to prove to border control that you have been immunised when you travel.
Travel Safety Tips: Scan all your major documents
The final travel safety tip is to make sure you have a copy of all your travel documents. We used to carry around a folder with photocopies of our passports, relevant visas, travel insurance etc. As well as leave copies with our families.
Now we are able to just use Dropbox to store all our important travel documents online. Extra travel tip: We also use Dropbox for storing our photos online so that we won't ever lose them.
These online copies can then be used if we ever need to print off documents or in case we lose something important while travelling. Of course if you are trekking through remote areas it might be best to print them BEFORE you leave!
Travel Safety Tips: Notify your bank
While notifying your bank that you are going overseas won't stop your credit cards or money getting stolen. It may stop them (hopefully) from cancelling any cards that they suspect are being used fraudulently while you still have them.
Banks monitor suspected fraudulent use and will stop a card from working if they suspect it has been used in the wrong place. It should only take one phone call to reactivate it but letting them know your travel plans never hurts.
They can also provide advice on who to contact should your cards be stolen. Which means that you should keep a record of your credit card numbers and bank phone numbers if you need to cancel them. Just don't record the security numbers too!
Do you have any special travel safety tips you do before you leave home?
Cheap Flights:  When To Get The Best Deal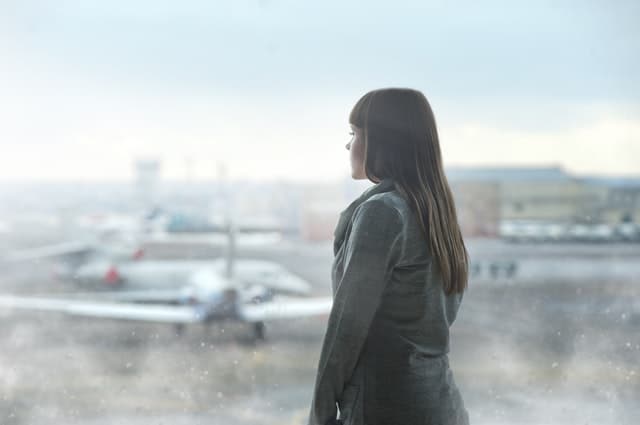 Whether you fly once a year or are regularly jetting off on your holiday, you always want to be getting the best prices for your flights. If you're looking at your next break and wondering when the best time to book flights is, then you may be in luck, as online travel agents Opodo have just released their annual findings. So not only can you find cheap flights, hotels and car hire with www.opodo.co.uk, you can also make a more informed decision as to when to click that 'booking' button. So if you're hoping to get the best deals on the best holiday, check out the key times when buying your tickets will get you ultimate in cost-saving travel value.
Getting the timings right
It used to be that in order to get the best flight prices possible, you'd either book well in advance, or take advantage of those last minute deals that were all the rage. However, if you're still using that strategy, you may be spending more money that you should be. According to the research findings by Opodo, the optimal time for getting the best deals is by buying your tickets six weeks in advance. There's a six to seven week window, where flight prices are consistently lower than at any other time, so if you're hoping to pay less for you travel, that's the best time to aim for.
What if you miss that window?
It's very easy to miss that six-week mark, but if that's happened then don't worry too much, as there are still options available to you that will still get you a better chance of getting those low-cost tickets. As well as the advanced booking, you can also take advantage of the slight dip that occurs in the two-week window before take-off. That window between 8 and 14 days before travel is definitely the best time to buy if you've missed the 6-7 week dip in prices, so don't put it off in the hopes of grabbing those last minute deals in the week before. Those last-minute offerings are not the deal that they used to be.
Even your choice of day helps
You're sat at the computer, and you're ready to book your flights. You're in the right week and you're all set up for the best deal, but before you make your flight decisions, it might be worth checking what day of the week you're on. That's right, buying your tickets on a Monday is a big blunder, with cheaper prices for the same flight available if you buy on a different day. Depending on your flight type, you may find that booking your flights on a Sunday, Tuesday, or Wednesday will get you a much more satisfying price, and make it more likely that you'll have a little extra spending money while on your travels.
With a little bit of knowledge and a minor amount of planning, you could find that the possible savings can be quite substantial. If you want to get the best prices for the cheapest prices, then check out the handy infographic, and make sure that you're buying your tickets at the times when prices are proven to be the lowest.

The Perils Of "Cheap" Holidays (And What To Do Instead)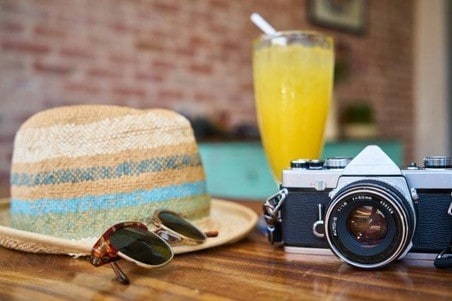 When it comes to travelling the world, there is one potential downside that stymies even the most determined of travel plans: the cost. Travelling is undoubtedly a very expensive hobby, which means if your wanderlust is biting and you can't wait to travel the world, the idea of a cheap holiday is incredibly inviting.
However, cheap holidays are rarely a good idea— in fact, they can be incredibly problematic, and can cause you untold stress. If you're currently being tempted by a cheap and cheerful vacation, then there are a few things you might want to bear in mind…
The perils of "cheap"
Why is cheap so damaging? Well, it tends to mean that every aspect of the holiday has been chosen not for how beneficial it is to the customer, but to how cheaply it can be obtained for the provider.
This means that you could find yourself at a hotel with malfunctioning electronics, bed linens so uncomfortable you can barely sleep, and just a generally poor level of service.
Cheap flights could mean that you are a victim of overbooking, or that the flight will be landing a huge distance away from the city it claims to be landing at.
Finally, cheap deals — such as sightseeing tours — will often be cut short, poor value, and even fail to deliver on what you have been promised.
Taking all of the above into consideration, does that mean that trying to book anything related to a holiday means that you have to pay over the odds just to ensure your safety and security? Not quite…
There's a difference between "cheap" and "low cost"
Low cost, on the other hand, means that the hotel or deal is being provided with the budget traveller in mind. Yes, the provider wants to keep the costs down, but that's not the only factor in the decision making. While holidays with low costs providers and hotels won't be a byword for luxury, they shouldn't be unpleasant or outright dangerous.
So, the key question: how can you differentiate between "cheap" and "low cost"?
The signs of a "cheap" deal

Learning how to spot the difference between "cheap" and "low cost" is incredibly important.
Signs of a cheap hotel  
Very few reviews of the hotel on the website
Limited number of photos on the site— or worse yet, the only photos on the site appear to be stock images. You can use a reverse image search to see if this is the case for a hotel you're considering.
Little to no social media presence
The website doesn't use a secure protocol
Signs of cheap deals:
Vagueness when discussing travel arrangements or requirements; information is never clearly presented.
The deal keeps dropping in price, with often only a few days in between the price drops.
There is no set itinerary for what you should expect
Signs of cheap flights  
Cheap flights will usually be just that— cheap. They are otherwise indistinguishable any other flight.
If you spot a particularly cheap deal, you need to do your research. Don't take the destination city as read. Let's say, for example, that you're planning on flying to Rome. This is the destination that the flight is going to, so you might be happy to make the booking. However, a little research will reveal that Rome has two airports; one of which is convenient, the other of which is nearly an hour from the city itself. You will likely find that a cheap flight provider will be flying to the distant airport, while low cost will be flying to the main airport.
So always check out the airport that the flight is travelling to, rather than just the city, if you want to be cautious of cheap flights.
So what are the other options?
You want to travel, but your budget is compromised. The only types of deals that you can find within your price range appear to be alarmingly "cheap", and you've decided not to take the risk… but you still want to travel. What are your options? Here are a few suggestions you may want to consider…
Change your destination  
While travelling is often about exploring foreign lands and delighting in other cultures, you can have a wonderful time in your home country if you're on a budget. Pick an area that you have never visited before and that you know relatively little about, then visit using public transport and your own knowledge of securing good deals in your home country. It might not be the far-flung foreign travel you dream of, but it should be enough to keep your wanderlust under control until you can afford your next big trip.
Lean on your reward points 
If you're a frequent traveller, then chances are you have amassed a few reward points or frequent flyer miles. If you can add some funds to your reward points, then you might be surprised by just how fantastic a holiday you'll be able to afford. As inspiration, consider how Alex Miller from Upgraded Points was able to cover the cost of an incredible trip with relatively little financial investment— the rest was covered by his reward points. This is a great choice if you have some money to spend, but not enough money to spend on an entire holiday— use your reward points to make up the difference and secure yourself a great deal.
Wait
Yes, it's the option that no traveller truly wants to consider; if you want to travel, then the idea of waiting for a trip can feel extremely stifling. However, it's better for your financial situation and your own well-being to opt to stay home rather than take a risk with a cheap deal. As you wait, you can keep scouring the internet looking for low cost, rather than cheap, deals that might fit into your available budget.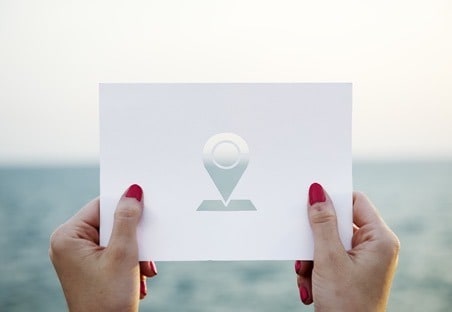 In conclusion 
So while you may be desperate to travel, it's important to be careful. Hopefully, one of the alternatives above may help to settle your wanderlust… for awhile, at least!
How to Spend a Weekend In a New City

So, you've either planned a mini-break or else you're stopping over in a nearby city to see the sights while you can. Either way, two days in a city you've never visited before may not seem like much, but you can definitely tread some serious ground while you're there. Whether you're the outdoorsy type or you prefer perusing art galleries, it's important to soak up as much culture as you can from the experience, so you don't feel like you've missed out. With this in mind, here are five tips to help you make the most of your weekend in a new city.
Dine In the Best Restaurants
Before you land in your city of choice, do some online research to determine the best restaurants in the area and make some reservations. You can check out the Top 10 lists on Trip Advisor and read customer reviews to find the top picks. If money is an issue, you might want to avoid the pricier options, but you should aim to try as much as you can of the local cuisine especially if it's food you wouldn't normally eat.
Take a Historical Tour
If you're visiting a big city like London or New York, there's bound to be plenty of history to fill the gaps in your knowledge. Most touristic places offer guided tours of or bus-top tours that show the local highlights, so book yourself on one of these and try to see as much as you can while you're there. You can also visit local monuments, museums, and landmarks where you can take some great photos of your trip.
Book an Escape Room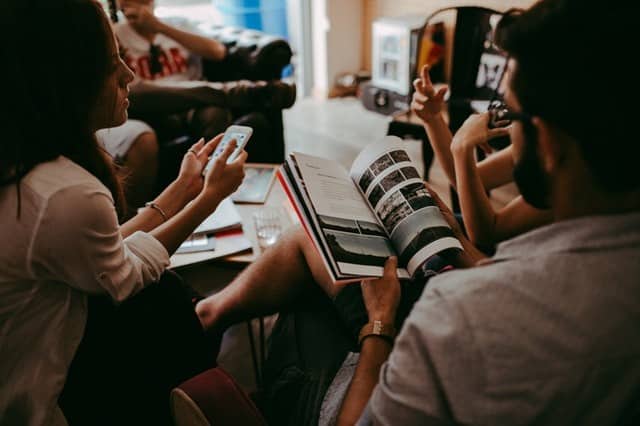 If you're looking for that extra bit of excitement to get your adrenaline pumping, an RVA Escape Room could the perfect way to while away an afternoon. These crop up in most major cities and they're increasing in popularity all the time. Whether you're traveling alone or with a partner, you can call upon your inner sleuth to solve clues, crack codes and work on puzzles to break out of the "locked" room.
Stay Somewhere Unusual
Whether you're a full-time traveller or a summer vacationer, chances are you've stayed in your fair share of hotels. Why not switch it up and try something different, such as a Botel (hotel on a boat) in Amsterdam or an undersea lodge in Florida. Staying somewhere new and exciting will give your weekend trip an edge and make it even more memorable.
Fight the Jet Lag
A weekend in a new city often isn't long enough for you to explore properly, but for this time at least it's all you have. Therefore, you don't want to spend the whole period jet-lagged and not be able to enjoy it. If possible, avoid jet lag by selecting a flight that lands early evening, and try to stay up until at least 10pm to keep your body clock on your side. You should also avoid alcohol and caffeine on the plane and drink plenty of water when you arrive. Take short naps if you must, but don't let jet lag overshadow your experience!

We have been wearing out our jandals (Kiwi for flip-flops) on our travel adventures around the world since 2009. We think our blog is thought provoking and a little witty. But we have been proven wrong before. Find out more about us here...