Top Travel Tips and Tricks for First Time Travelers to Tokyo
Top Travel Tips and Tricks for First Time Travelers to Tokyo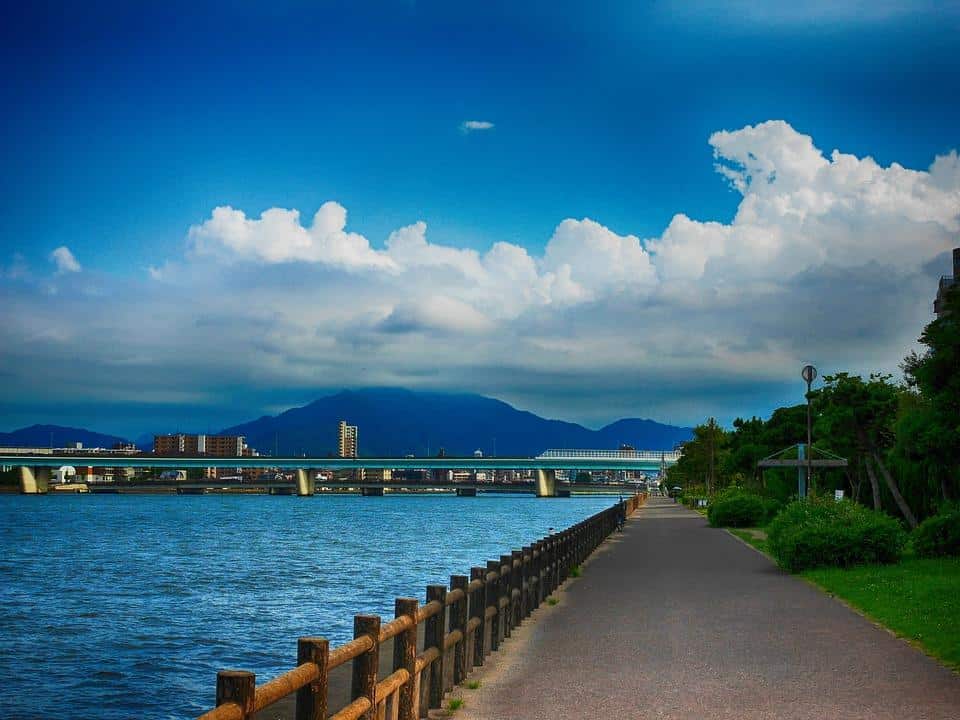 If you're traveling to Tokyo, Japan anytime soon, you're one lucky individual whether you choose economy or business class flights to Japan! It's a fascinating country, and the culture is intriguing not to mention the breathtaking landscapes and landmarks. You're likely to feel welcome right off the bat; however, as a first-time traveler there are major dos and don'ts you should know about when it comes to visiting Tokyo. Keep reading to find out what travel tips are most important to your trip.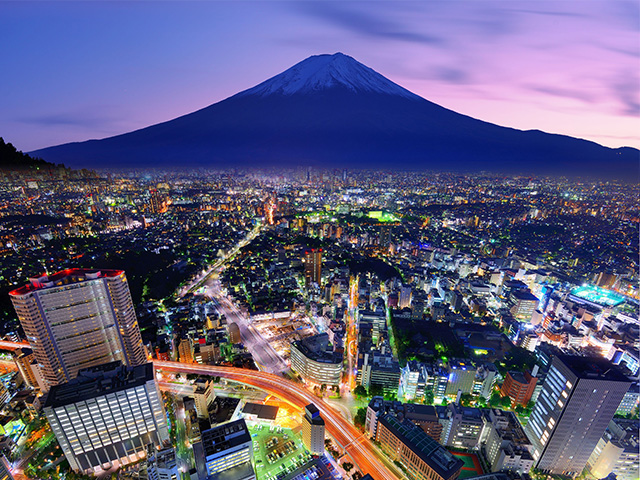 Bowing
When greeting someone in Japan, bowing is the appropriate gesture. You should bow by bending your upper torso forward at a 15-degree angle. However, when you meet an elder, extend your bow as to show respect. If a native bows to you first, nod your head to replicate the acknowledgment. Japanese don't always shake hands so don't let this discourage you. It's best you wait and see if they offer their hand first before extending yours.
Know the name of your hotel
In case you lose your notes or hotel keycard, you should know how to tell the taxi driver the name of the hotel and the closest subway that will take you to your destination.The English version of the hotel's name is often not available, so knowing how to say it in the native language will help to get you back to where you need to be.
Never open your own door
Don't get out of the taxi yourself. Your driver will come around to let you out and open the back door to let you in. It's best you wait for this courtesy as to not offend the driver.
Put away your phone
It's bad business to pull out your cell phone while riding on a train or bus in the city. You also should refrain from initiating conversation as well. Natives do their own, quiet thing.
Subway and train hours
The trains and subways close at 12:00 am. If you're out after midnight, make sure you're within walking distance to your accommodations or next destination. Taxis are still available but they can be expensive during late hours.
Meal time
Always thank the host with a bow. Do this before and after your meal as it shows good manners.  
It's cool to slurp there!
Where slurping is rude in the States, it's a custom in Japan! Notice the room when you eat out and you'll find this noise to be a welcomed one.
Check, please
When you've finished your meal and it's time to pay, cross your fingers to make the letter "X" and the waiter will take care of the bill.
Learn the language basics
Knowing a few of the key phrases in Japanese will help you communicate with natives. Practice saying, "excuse me," "thank you," "hello," "goodbye,"—terms you may need when interacting with strangers. Oh, and "where's the bathroom?" is another must-know phrase as you won't be able to read their locations either.  
A nice way to say "no"
When the Japanese says something is "impossible" or mention something is "difficult," it's their way of saying "no." They do not want to turn you away, however, there are times it's necessary.  Don't attempt to force the situation as it could end up being an unfavorable decision.  
Signs in English
Although it's recommended, you don't have to know many Japanese phrases as there are enough signs are in English that you can navigate through Tokyo without much difficulty. It's when you begin to explore outside of the city that you will need to know those important Japanese phrases, as signs in English aren't are prevalent.
Don't tip!
In the States, tipping is mandatory, but in Japan it's refused! Tips are not counted towards a waiter's salary and the gesture is seen as rude and inappropriate. It doesn't seem possible but some will get angry if you tip them.
Gifting
Giving a gift is different from tipping and it is generally well accepted. If you're meeting someone for the first time, bring a gift! If possible, pick this up before you leave and select a gift that has meaning to your hometown.
ATMs
If you find an ATM that takes your card, take note of it because most banks won't accept your bank card. You can find a post office that has a cash machine you could possibly use.
Suica Cards
If you're thinking about coming back any time in the future or extending your stay because you got such as great deal on cheap business class flights to Tokyo, you should get a card to store your yen. PASMO cards are accepted so you may want to consider applying for one.  
Keep your passport with you
The passport is the best way of identifying yourself should you need identification. You can expect this to happen so don't forget it back in the room!
BYOTP
Bring your own toilet paper! The public restrooms in Japan don't always have them available, so you might want to have some handy when you leave the hotel. If you forget, look for a street vendor as they will offer a pack of tissue to forgetful and unaccustomed tourists.
Take your shoes off
Most of us are aware shoes are a no-no in Japanese places of business and in the home. Make sure you have a clean pair of socks that doesn't have any holes in them. If you're not sure when to take them off, just ask.   
Bathroom rules
The Japanese are particular people, so it's not uncommon to wear different shoes to the bathroom. These shoes are not the same ones you'd wear around the house and are specifically worn to visit the toilet.
Refrain from blowing your nose
If you have the sniffles or a runny nose while you're visiting Japan, absolutely do not blow your nose in public! Excuse yourself to the bathroom or into another room and quietly blow or wipe your nose.
I hope you enjoyed these top travel tips for travel in Tokyo!
Adventurer's Manual: How to Successfully Explore Germany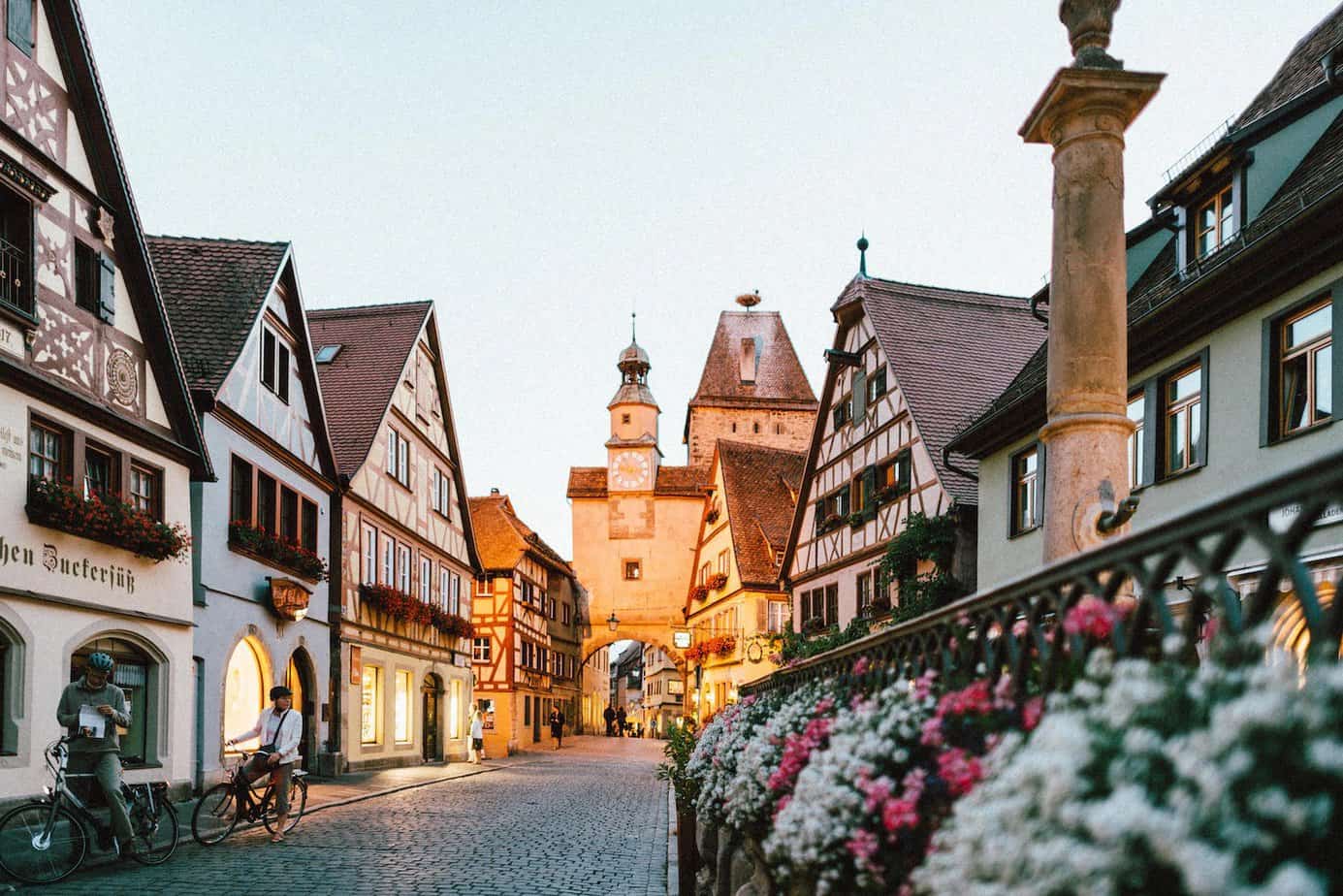 Germany—the Land of Poets and Thinkers—is not only home to world-renowned composers like Beethoven, Bach, Brahms, Schumann, and Wagner. It is also well-loved by tourists for its stunning sceneries and landscapes, serene rolling hills, picturesque meadows dotted with grazing cattle, quaint medieval villages, rich culture, and hearty, scrumptious German cuisine, among others. If you want a cornucopia of unique experiences rolled into one great adventure, you definitely have to put Germany at the top of your travel bucket list.
Traveling to Germany for the first time could be a daunting and thrilling experience. At the same time, it can also be overwhelming and intimidating if you absolutely know nothing about the country you're visiting. For such reasons, it will be helpful to book a Germany guided tour to make sure everything is already taken care of for you so that the trip will go effortlessly smooth sailing. If you are unsure where to begin for your preparations, this ultimate travel guide to successfully exploring Germany is an excellent starting point!
The Basics You Should Know
First things first, here are the basic things you should know about Germany before hopping on that plane:
Requirements for Entry for US Citizens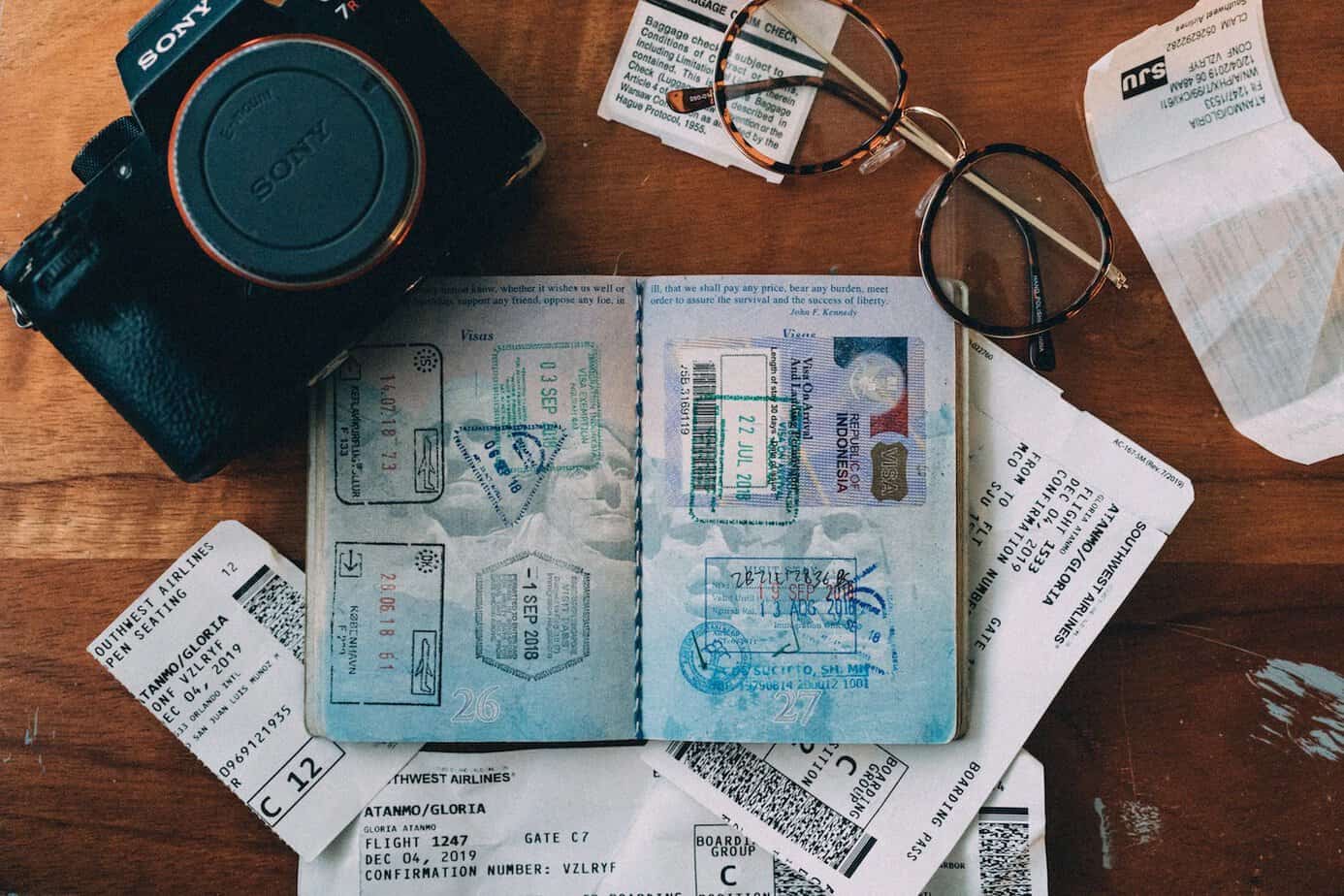 Germany is a Schengen country, which means that tourists from the allied 27 European countries don't need to present a passport to gain entry to Germany. With little to no border control at their mutual borders, tourists from the other Schengen countries can seamlessly cross borders into their neighboring countries, including Germany.
Now, if you're from the US, you would need to present a passport to be allowed entry in Germany. This U.S. passport must be valid for at least 90 days beyond the intended departure date from the Schengen area.
Budget Allocation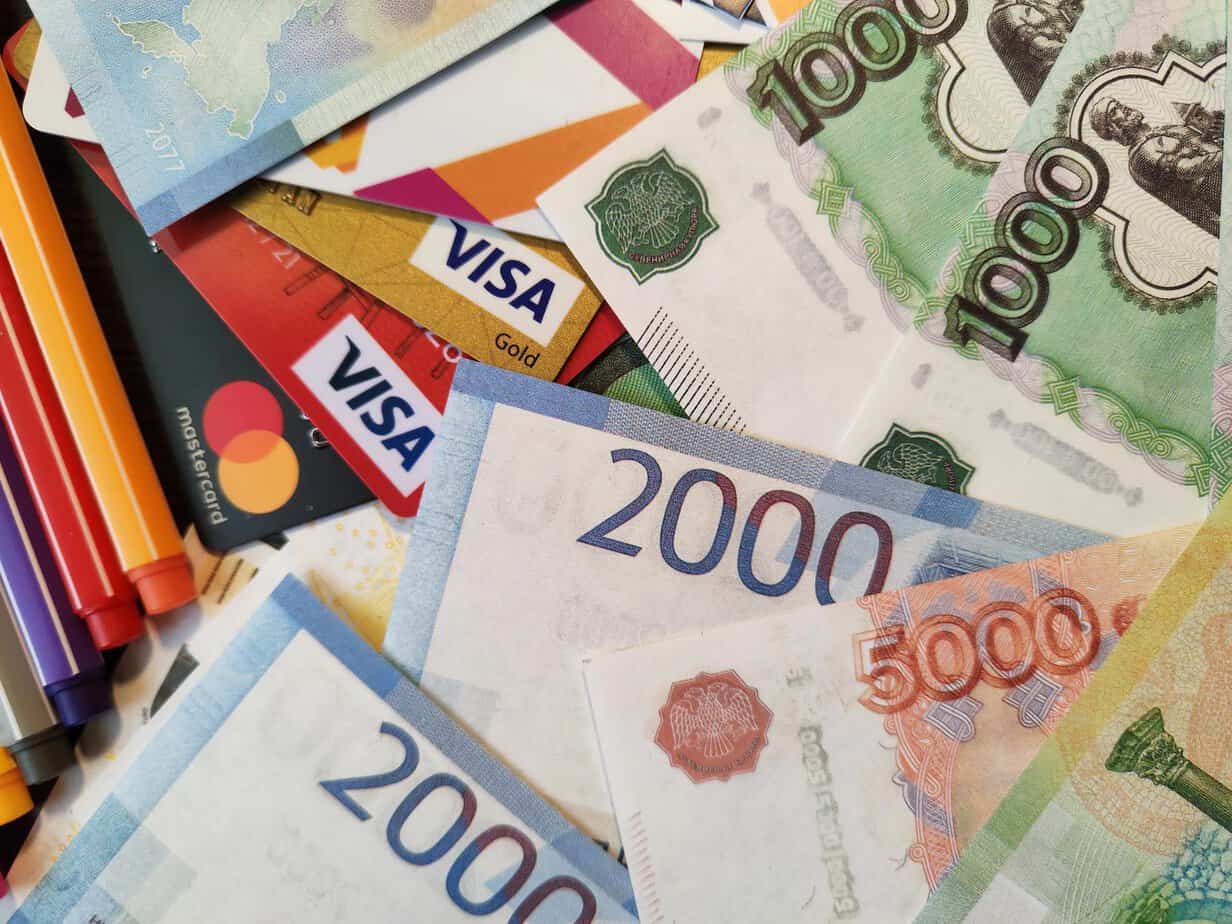 The prices of lodging and commodities in Germany are definitely cheaper than in the US, so you would find that most things are affordable here. If you are an average spender, expect to shell out $55 to $90 per day on accommodation, food, and transportation. Meanwhile, mid-range travelers may have to spend around $110 to $160 per day, and luxury spenders may have to shell out $200 or more daily.
The Best Time to Visit Germany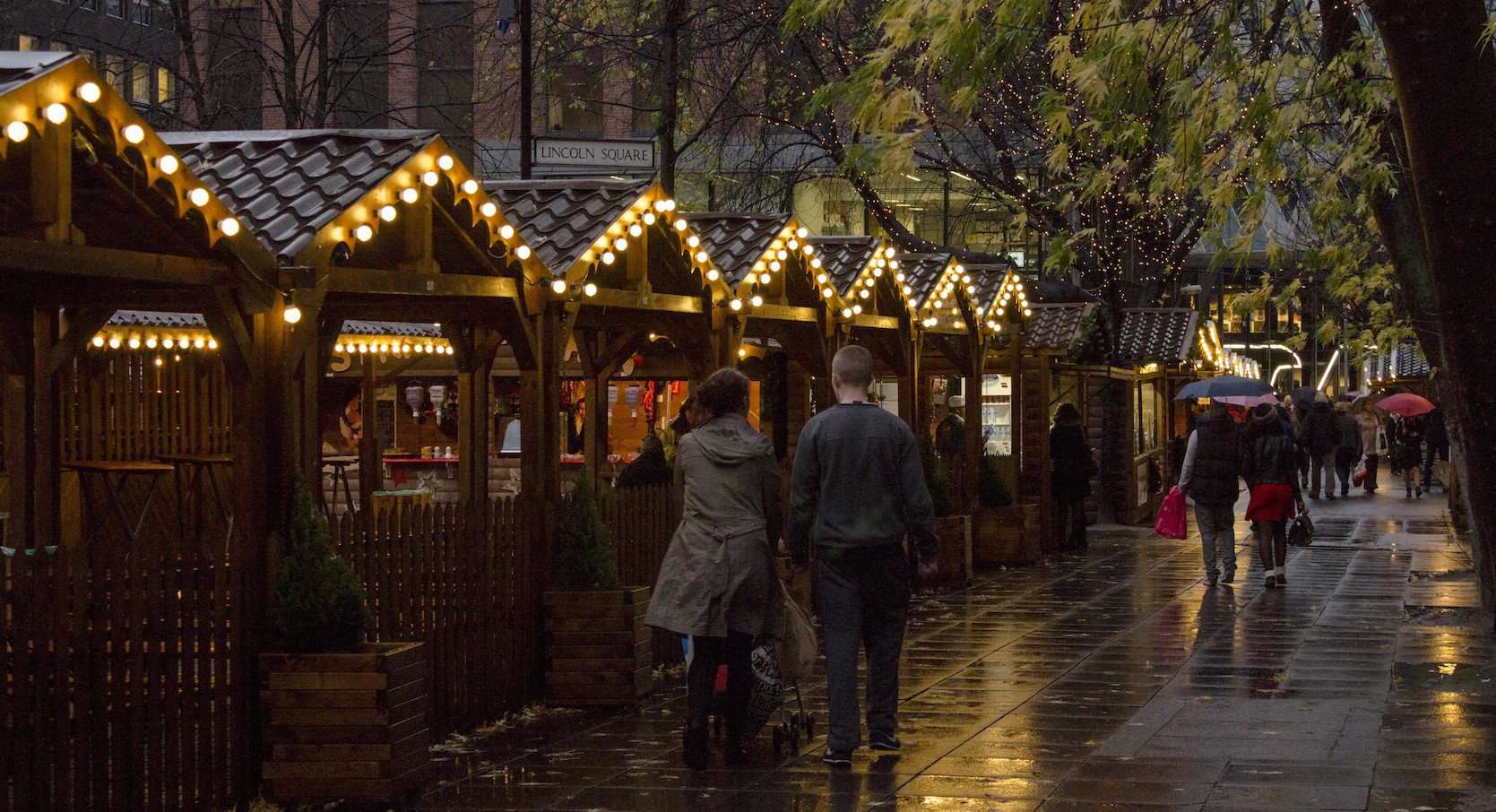 Like most European countries, Germany has four seasons, each having its unique charm and appeal. This means that the best time to visit Germany would ultimately depend on your preferences.
Summer
If you like to participate in outdoor activities and festivities, it is best to visit Germany during its summer months—from June to August. However, take note that this is also the peak season, so there will inevitably be larger crowds, and the commodities tend to be more expensive.
Winter
Meanwhile, if you fancy engaging in winter sports, it is best to visit during the winter months—from December to February. Expect that the quaint German villages will have a snow-capped snow globe-like charm to them. Additionally, prices of accommodations and commodities tend to be lower since the crowds are sparse during the cold winter months. However, take note that many stores are closed down for the winter, except during the days leading up to Christmas. The German Christmas Markets are definitely not to be missed!
Spring and Fall
The shoulder season in Germany falls under both Spring—from April to May—and fall—from September to October. During these months, the weather tends to be milder, the prices of hotels and commodities tend to be lower than in the summer season, and there are also fewer tourists around.
Festivals and Events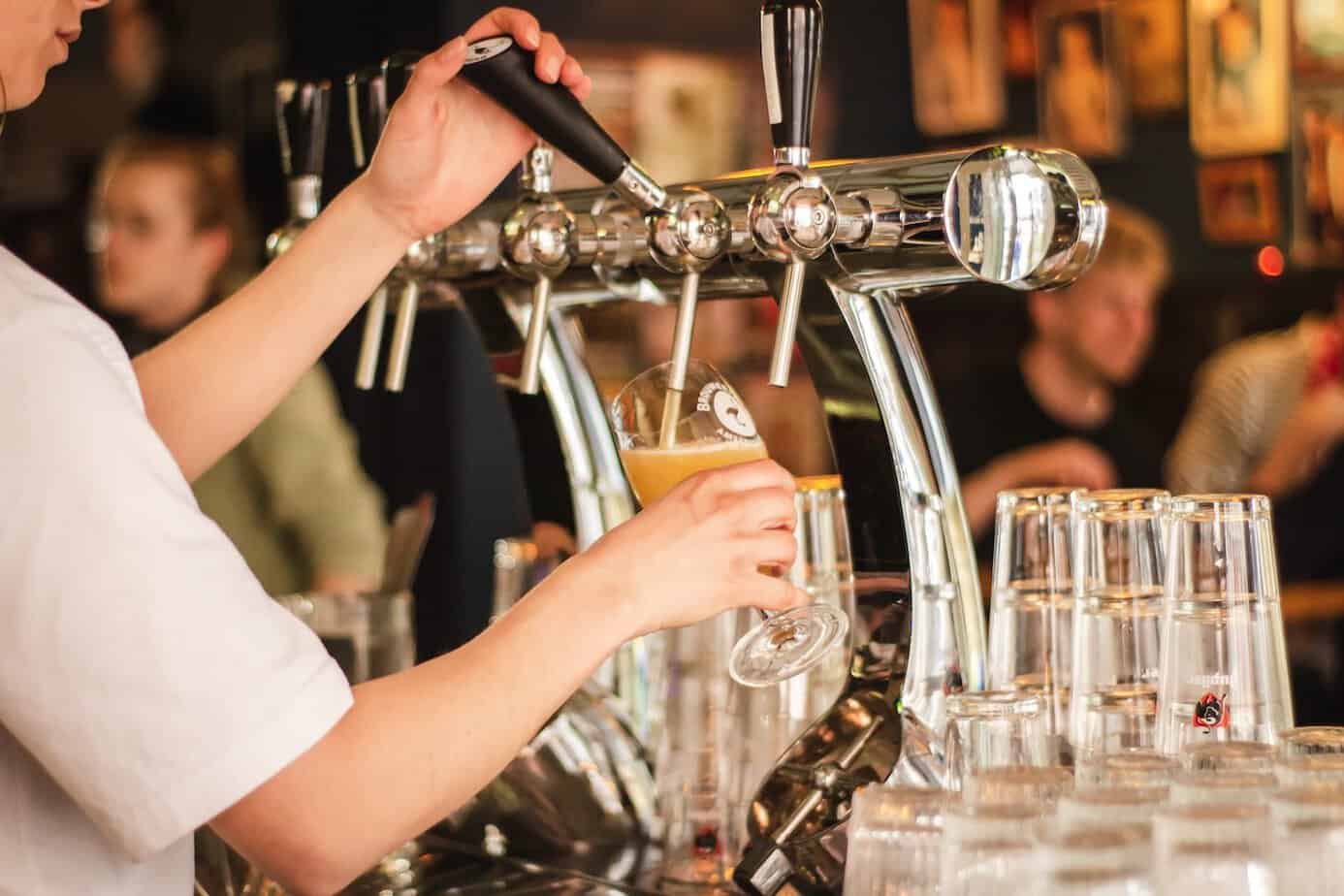 Germany is known for having two essential festivals: the Oktoberfest and Christmas Markets.
Oktoberfest is a festival held yearly in Munich that celebrates beer, food, and Bavarian culture, along with some live music and carnival rides for 16 days straight. This world-renowned festival runs from late September to early October, attracting countless visitors from all around the world.
On the other hand, come late November til the end of December, Germany transforms its tranquil towns into a magical winter wonderland, complete with snow-dusted Christmas trees and cobbled lanes. During winter, everywhere you look, you will see festive wooden huts draped in lush Christmas garlands, sparkling string lights, and handcrafted Christmas ornaments and gifts. The delightful smell of roasted nuts, gingerbread, mulled wine, and German sausage hangs around the air as you make your way through the German Christmas markets. Christmas in Germany is truly the jolliest time of the year!
Transportation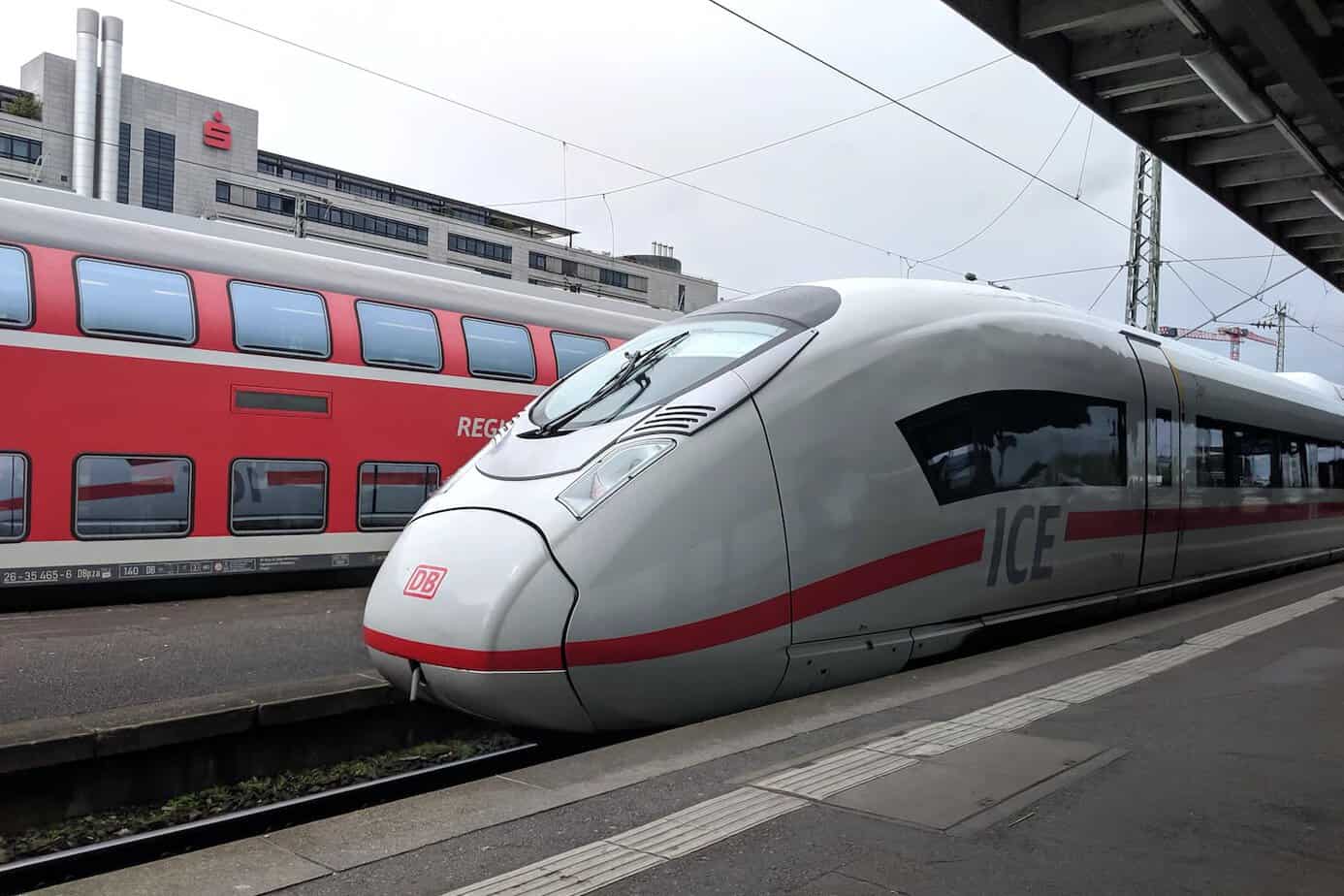 Germany boasts an extensive public transportation network comprising of buses, trams, U-Bahn (or subways), and trains. You don't really need to rely solely on driving cars to get around the area, as Germany's public transportation system is reliable, efficient, clean, and comfortable to use.
If you want to get to your destination quicker, you should ride ICE Trains, which are speedy but tend to be expensive. On the other hand, regional trains tend to be slower in terms of speed but are much more affordable. But if you are on a tight budget, riding the bus will do as it is the least expensive option. You can even plan your travel using public transportation via apps like Deutsche Bahn or Rome2Rio.
To ensure a hitch-free ride, make sure you always validate your ticket at the machine in the stations before you board the train or bus. And do take note of the schedule of the vehicles as the trains in Germany are very punctual. They arrive on the dot, so it is important for you to arrive at the station early so you won't miss your train. Lastly, you may need to push a button to open the doors so you can get off at your stop, or may need to alert the driver that your stop is approaching.
Best Places to Visit
Germany has a pocketful of mesmerizing sights, medieval architecture, and landscapes to marvel at. At a glance, here are the best places to add to your itinerary:
City Escapades
Germany's capital city is one of the top tourist destinations, thanks to its marvelous museums, opulent art, and vibrant culture. This is the best place to appreciate Germany's striking contrasts, where the past and present intermingle as historical buildings stand alongside modern architecture.
It is Bavaria's capital, which is known as the home of the world-famous Oktoberfest celebration. If you love beer, you will love Munich's beer halls, most especially the famed Hofbräuhaus.
This two-millennia-old city is famed for its twin-spired Cologne Cathedral and its gilded medieval reliquary alongside sweeping river views.
Quaint Medieval Towns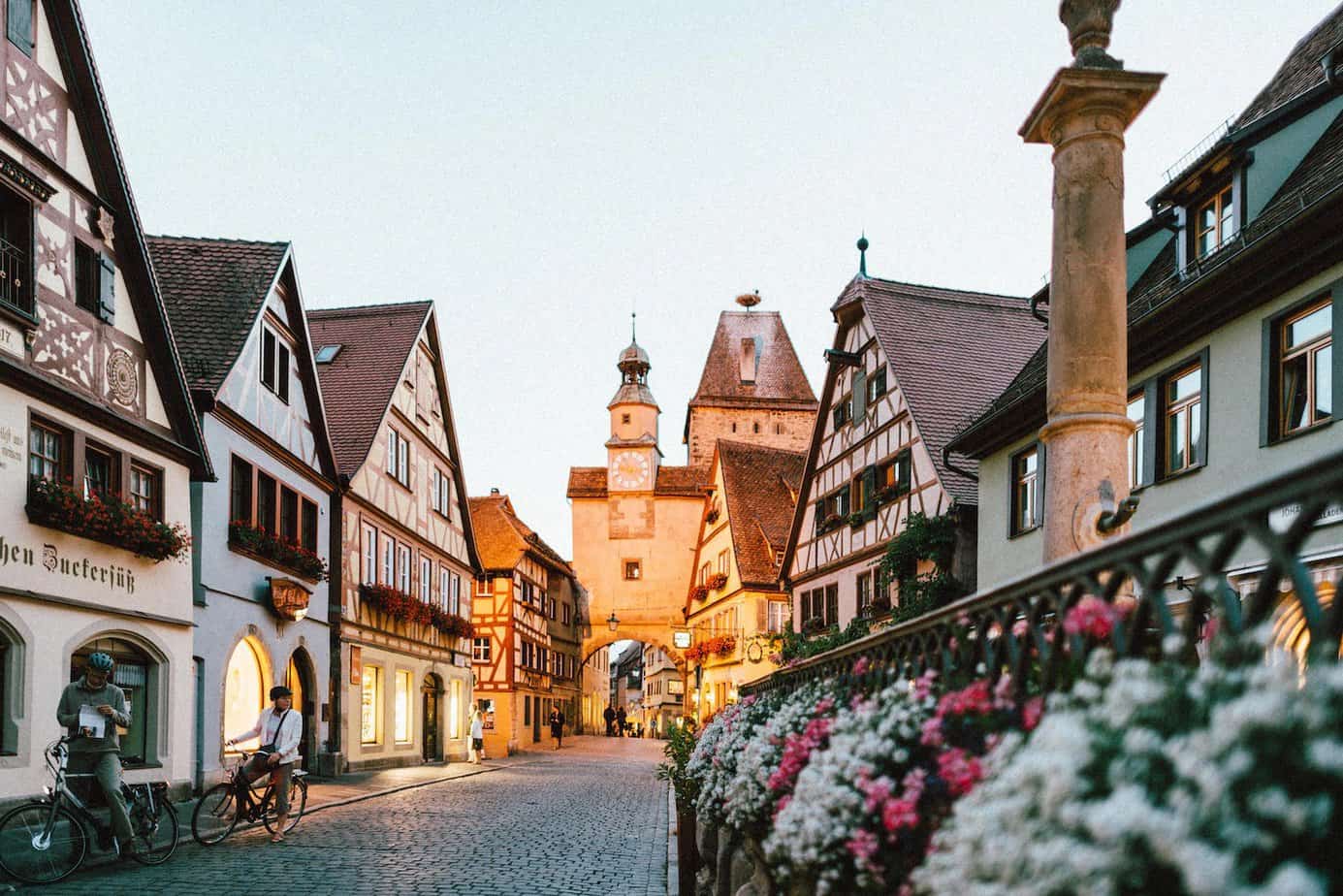 This German town nestled in northern Bavaria is known for its charming medieval architecture. As you walk its cobblestone streets, you'll be amazed at the panoramic sight of its well-maintained half-timbered houses. Arguably, this is the best medieval town in Germany.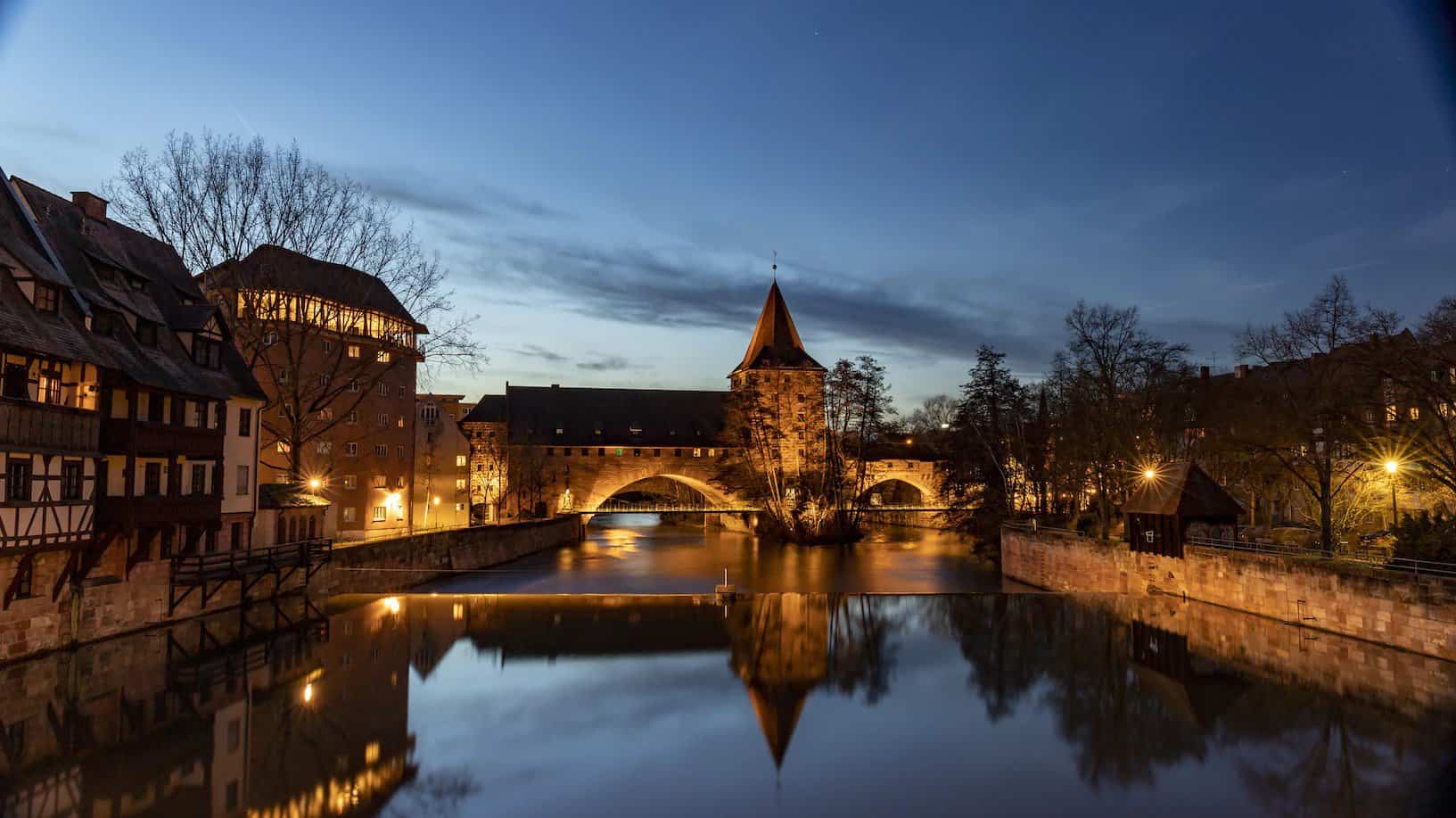 Back in the Middle Ages, the Imperial Castle in Nuremberg was once considered the most important imperial palace in the Holy Roman Empire. For centuries, the Imperial Castle of Nuremberg stood as a secure base and prestigious residence for the head of the Empire.
Charming Fairytale-Like Castles
This fairytale-like castle nestled deep within the Bavarian Alps is one of Germany's best tourist attractions. It is famously known as the inspiration for the castle design of Disney's Cinderella. This castle was built by the orders of King Ludwig II of Bavaria, who was infamously known as the "mad King Ludwig." The ever-so-beautiful castle of Neuschwanstein was supposedly a hideaway for this reclusive mad king.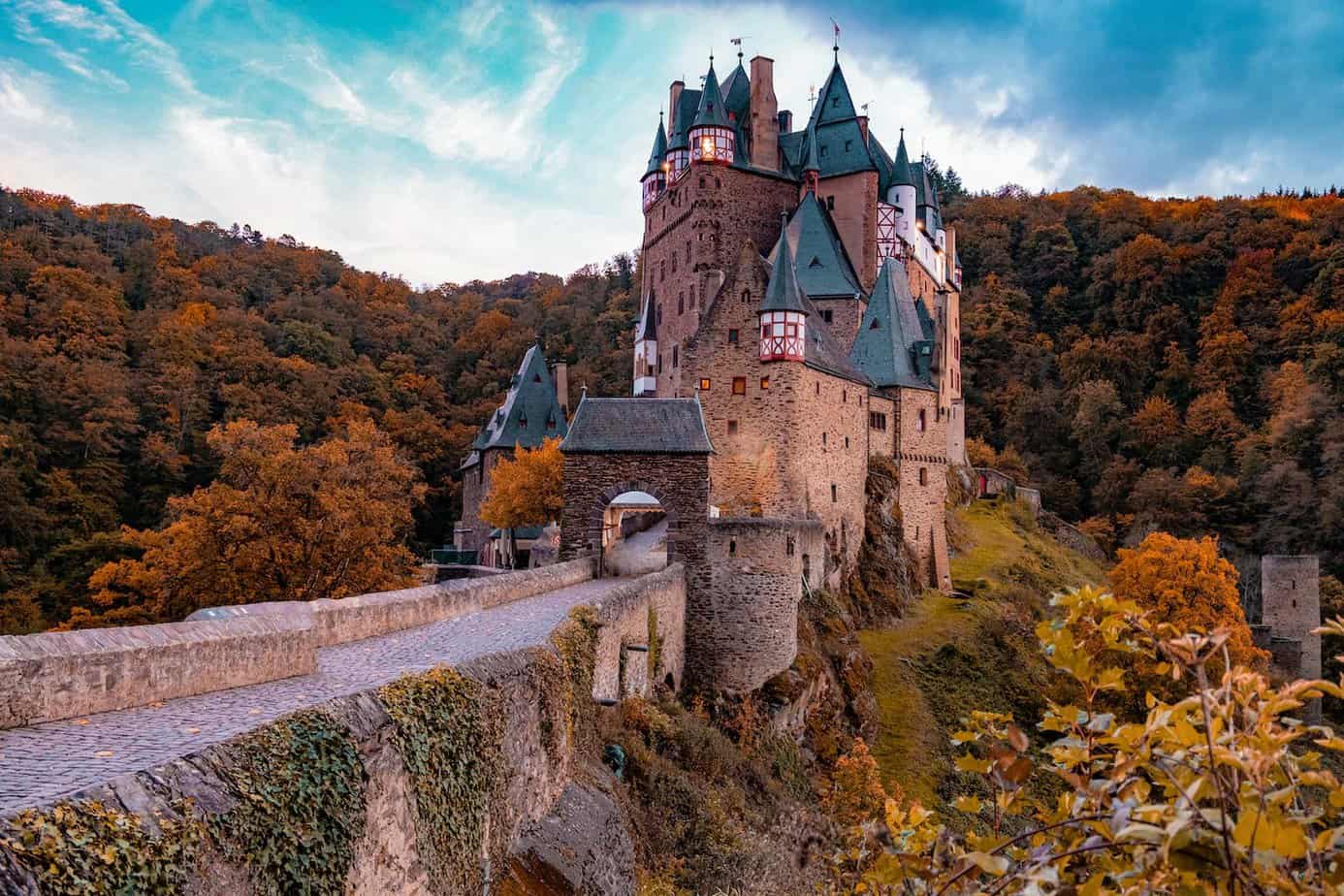 This 1,000-year-old fairy tale castle is nestled at the heart of the hills above the Moselle between Koblenz and Trier. It is among the oldest castles in Germany, and to this day, it is still owned by the House of Eltz, a clan who have lived there since the beginning of the 12th century.
The Benefits of Bundling Car Rentals with Hotel Stays in Orlando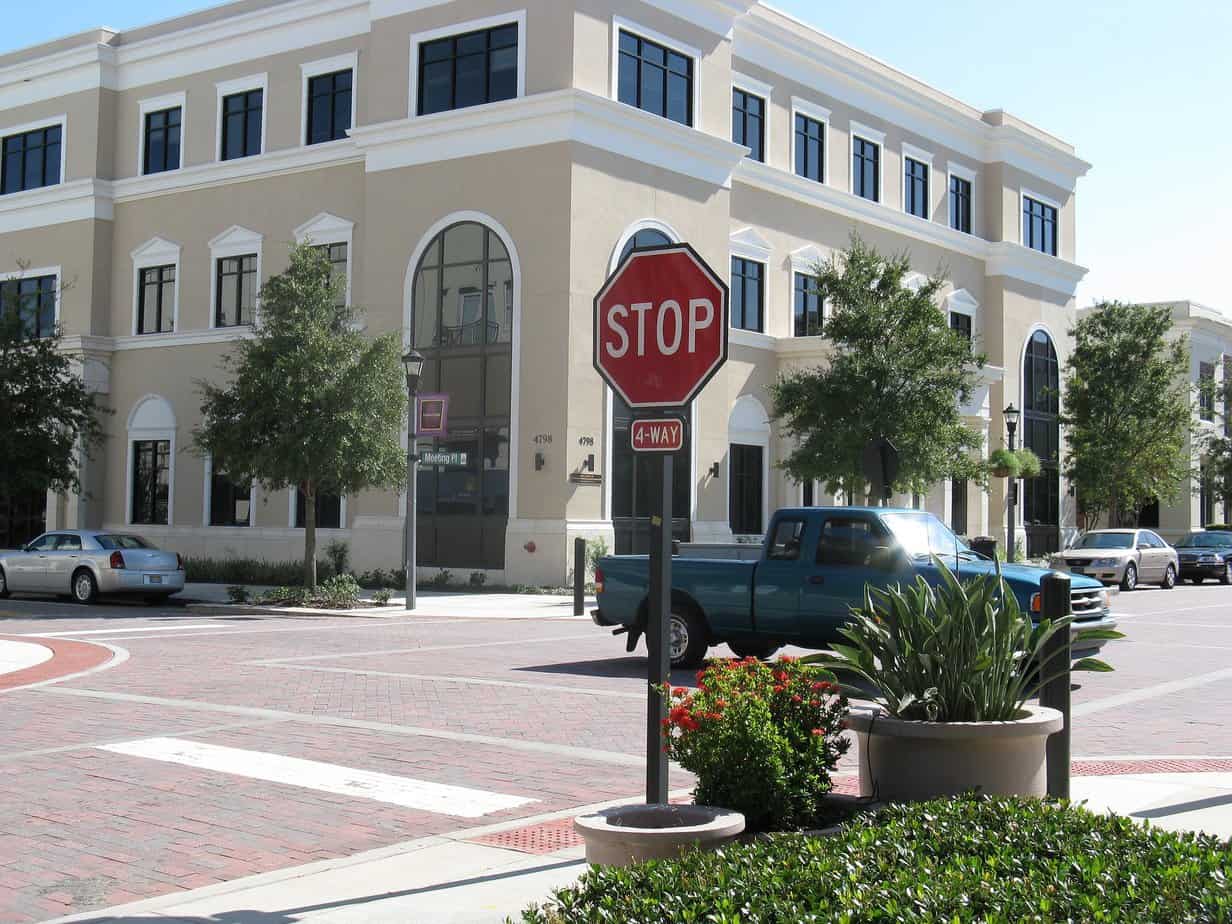 Orlando, Florida is a favorite tourist destination for vacationers for many good reasons. It's the theme park capital of the world, the home of the world-famous Magic Kingdom Park that takes you back to your childhood. Going around can be challenging if it's your first time visiting the city. Tagging children along is even harder considering all the stuff you need to bring for the trip.
When planning your Orlando vacation, it's always strategic to bundle your car rental in Orlando with hotel stays. Planning your trip this way saves you time, money, and headache.
Why Bundle Your Car Rental with Accommodation?
Bundling an Orlando car rental cheap with accommodation is a smart move when planning your trip. Here are five compelling benefits why many tourists do this and why you should too:
Bundling car rental with accommodation is cost-effective.
The biggest benefit you get from bundling a car rental with hotel stays is cost-effectiveness. A car rental in Orlando may give you exclusive perks and discounts when you bundle your rental with an accommodation booking. Travelers who are on a budget can make significant savings from rental and accommodation bundles.
Bundling car rental with accommodation gives you convenience.
When the kids are in tow, you don't want to hassle yourself with separate car rental and hotel bookings. A car rental in Orlando that's booked with a hotel stay makes your whole experience simpler and hassle-free. The car rental will be available at the hotel when you arrive, so you don't have to book a separate ride to the car rental location just to fetch your vehicle.
Bundling car rental with accommodation gives you control over your time.
A car rental in Orlando gives you better control over your time and itinerary. Although taxis and public transportation are available here, commuting takes away precious time that you can otherwise use to enjoy your vacation. When you drive your own rented car, you don't have to worry about getting off at the next bus stop or catching the train before it leaves the station.
Bundling car rental with accommodation gives you peace of mind.
Getting a car rental in Orlando with accommodation gives you security and peace of mind. In case you encounter a problem during your trip, it will be easy to contact the service provider because you'll only have to deal with a single contact person. Getting a resolution is quicker and more efficient compared to booking the two services separately.
Bundling luxury car rental with accommodation makes you more flexible.
You're meant to enjoy every moment of your trip and getting luxury car hire will help you to make the most out of your time there. With a luxury car rental and hotel booked together, you can be more flexible and enjoy your trip stress-free. So, you can also make last-minute adjustments to your itinerary.
Other Travel Tips when Visiting Orlando
If you have plans of visiting Orlando with your family soon, here are some practical tips to keep in mind that will save you money and make your trip more enjoyable.
1) Know when to best visit famous amusement parks such as Disney World.
You'll find some world-famous amusement parks like Disney World, Universal Studios, and Sea World here in Orlando. These parks can be extremely crowded during the Christmas season wherein you have to wait for at least 2 hours for a ride. Beat the crowds by visiting in non-peak seasons like mid-September or mid-January. Book your tickets ahead to get exclusive discounts.
 2)
Book an affordable car rental at the Orlando Airport, MCO.
Commuting around Orlando can be difficult. Save yourself the headache by booking affordable car rentals at MCO. Book in advance and get your car as soon as you land at the airport. It's more cost-efficient compared to commuting your way around the city.
3) Take a day trip to nearby must-see destinations while you're here.
Orlando is the heart of Florida and it's surrounded by must-see destinations that you can explore on a day trip. With a rental vehicle, you can travel with ease to whatever nearby destinations you'd like to explore. Take photos and go, you don't have to spend much to enjoy beautiful Orlando.
Bundling your car rental with hotel stays is cost-effective, convenient, and gives you better control over your time. Additionally, booking your car and accommodation together gives you flexibility and peace of mind. To get the most out of your vacation, know the best time to visit the parks to avoid long queues. Book a car rental at the airport to ensure a happy Orlando experience.
The Essential Guide to Exploring Cancun's Nightlife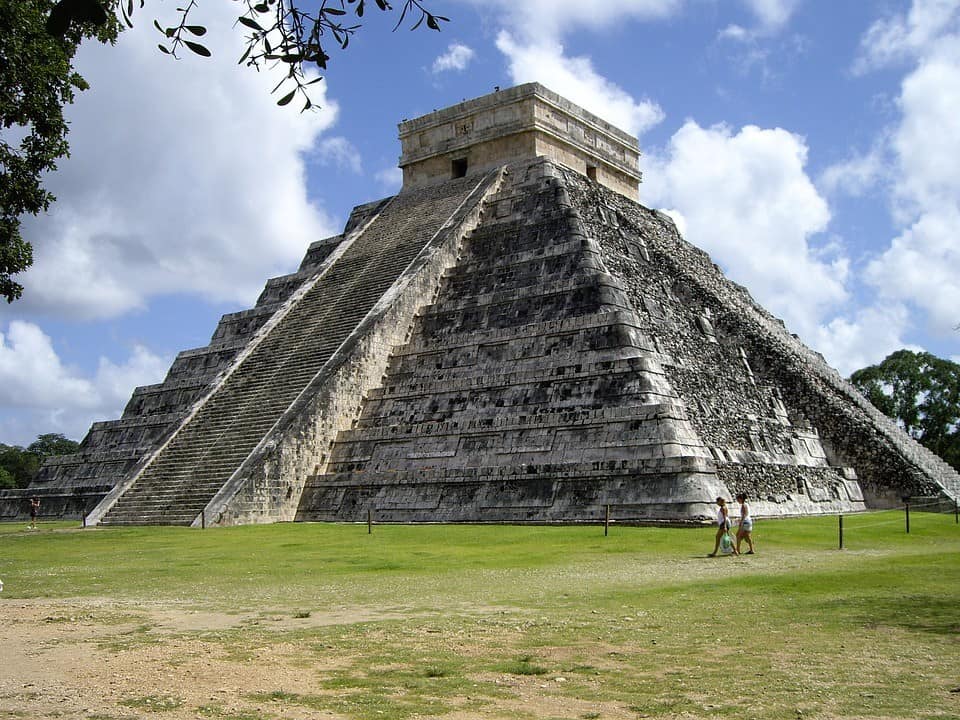 Cancun, Mexico, is renowned for its vibrant nightlife and exciting entertainment options. From beachfront bars to high-energy nightclubs, the city has something for everyone. So whether you're looking for a romantic evening out or an all-night dance party, Cancun has plenty of options. We've compiled this essential guide to exploring Cancun's nightlife to help you get the most out of your visit.
Eating Out in Cancun
When dining in Cancun, there are countless restaurants and bars. From traditional Mexican eateries to upscale restaurants serving international cuisine, there's something for every taste and budget. Head to one of the city's many beachfront bars and restaurants for an unforgettable evening with friends. Here you can enjoy delicious food and drinks while viewing the Caribbean Sea.
Exploring the Nightclub Scene
Cancun is home to some of the best clubs and discos in Mexico. Whether searching for a location to boogie or simply wishing to lounge around with friends, you'll discover numerous sites to fiesta all night. Numerous of the municipality's nightspots feature live tunes and DJs spinning a range from salsa and reggaeton to hip-hop and electronic music. To guarantee your evening proceeds as effortlessly as possible, inquire with your hotel receptionist about dress regulations and entry fees before venturing out.
Night Outs in Cancun
The nightlife in Cancun is legendary and for good reason. From beachfront bars to high-energy nightclubs, the city has something for everyone. So whether you're looking for a romantic evening out or an all-night dance party, Cancun has plenty of options. Here are some of the best night-outs in Cancun to help make your visit even more memorable.
Beachfront Bars
No expedition to Cancun is consummate, exclusive of a vacation to one of the metropolis's innumerable beachfront taverns. Here you can appreciate delectable edibles and potables while apprehending the arresting vistas of the Caribbean Sea. Numerous of these beachfront sites as well boast live music and disc jockeys spinning everything from salsa and reggaeton to hip-hop and electronic music. With its marvelous ambiance and picturesque scenery, it is no surprise that beachfront bars are favored among locals and sightseers.
Shopping in Cancun
If you take a break from the revelry, why not investigate some of Cancun's shopping centers? The city is home to multiple large emporiums where you'll find everything from couturier clothing stores to trinket shops retailing traditional Mexican handicrafts. You can also snag great bargains on jewelry and electronics at one of the city's flea markets. But, no matter what shopping experience you're seeking, there's something for everyone in Cancun.
Visiting Mexico Cancer Clinic
No journey to Cancun would be finished without a stop at Mexico Cancer Clinic, one of Latin America's preeminent oncology treatment centers. MCC offers modern cancer care for grown-ups and youngsters with every kind of cancer. The clinic also provides specialized programs for those receiving chemotherapy or radiation therapy while visiting Mexico. So whether you're looking for information on cancer treatment options or need a spot to unwind after a long night out in the city, MCC is worthy of consideration during your stay in Cancun.
Safety Tips
As with any famed holidaymaker spot, exercising prudence is essential when visiting Cancun. Ensure you abstain from straying unaccompanied at night and remain aware of your environment. Moreover, persistently keep your identification and other critical documents safe. Finally, if you're heading out to the nightspots, guarantee you have a dependable form of conveyance so you can get home securely.
Conclusion
Cancun offers a unique nightlife experience that can't be found anywhere else. From beachfront bars to high-energy nightclubs, the city has something for everyone. So whether you're looking to grab a bite to eat or spend the night dancing, Cancun has plenty of options. Be sure to also visit Mexico Cancer Clinic during your stay for an unforgettable experience. Cancun will surely make your trip memorable with its great vibes and beautiful scenery.

We have been wearing out our jandals (Kiwi for flip-flops) on our travel adventures around the world since 2009. We think our blog is thought provoking and a little witty. But we have been proven wrong before. Find out more about us here...
What Are You Looking For?