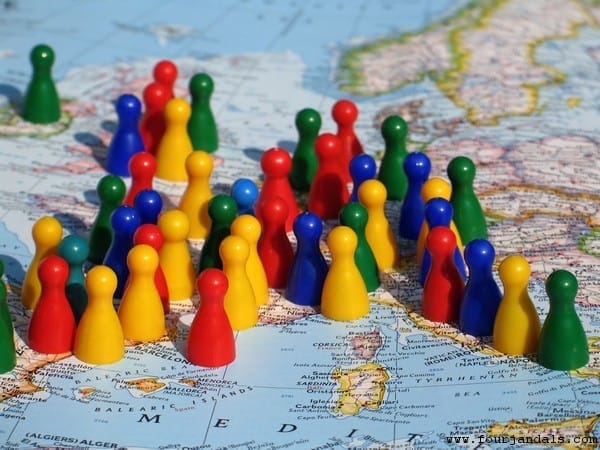 No matter how unique we all think we are, realistically we are still just a number. In fact I am the 79,691,134,498 human-being on this planet according to the UN population statistics:
4.8 billion were still alive before me.
3.5 billion have since been born after me.
1.4 billion have died since I was born.
The reason I know this is that the UN has a very cool website where you can input the day and location you were born and it will give you all the statistics on who has lived before you and after you. It outlines where people are being born and where they are moving too.
Since 1968, the population of our world has doubled. Doubled! That's 3.5 billion people extra in just 40 years.
The majority of this rapid population growth is occurring in less developed countries. Countries that the majority of us like to travel to.
So with the population due to reach 7 BILLION PEOPLE today it raises a number of worrying questions for me.
What does this mean for travel?
Well one of the benefits of population growth is that every day our world gets smaller and it becomes easier to travel. New planes and routes to connect the growth areas means that places that were previously inaccessible can now be reached by any Joe Blogs with any tour company. For goodness sake you can even pay a huge sum of cash and basically be carried up Mount Everest!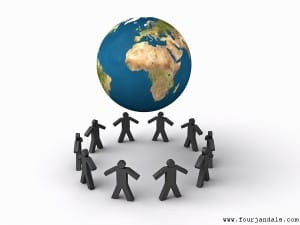 However, Population Growth does raise a number of issues. The greatest one which I have noticed is that I feel that every location I travel to becomes more Westernised. For every kind of traveller this creates problem. Although we may not all be perpetual traveller's trying to "find" oneself the majority of us DO travel to explore new areas and cultures that we don't get at home.
So these unique and new destinations will no longer be authentic in 20, 10 or even 1 years time. What will travellers do? Will we just travel for rest and relaxation? I know some people travel to the same destination year on year and absolutely love it.
Personally I don't see the appeal of visiting an English pub in a warm and sunny climate such as Ibiza. Who wants to just hang out with the same food, drinks and people that you get at home?
How will this growing population affect my future travel plans?
Unfortunately I find myself with more questions than answers.
Would love to get your feedback below about why you are travelling and what you think population growth means for travellers? Has over-population or changes to "authentic" destinations meant that you have changed your travel plans?