If you only had one option to get around Europe, then I would recommend by bike. Especially if you are in the northeast of Spain around Costa Brava. Wide open landscapes, warm weather in summer and cute towns around every bend make it a cyclists haven.
Check out our awesome short video below of my adventure biking the Rail Trail in Costa Brava.
A multitude of old rail trails dissect the landscape and provide the perfect excuse to see the hidden gems of Spain and work off all those tapas you have been eating. Not to mention the fine wine that you have been guzzling.
To travel from Girona airport into the City before your rail trail experience, we recommend Atlas books and transfers.  They will help you get your bike to the start of your adventure.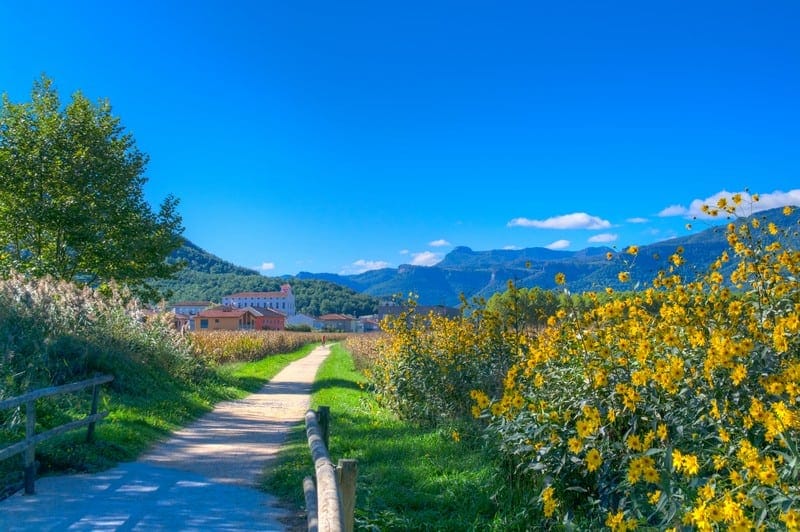 Biking the Rail Trail in Costa Brava
Descending from the Pyrenees to the pearly white sandy beaches dotted along the Mediterranean Sea the biking pathways crisscross this beautiful landscape.
With just a simple bike you can meander along along abandoned railway tracks that have been converted into gravel cycling paths suitable for all abilities, including kids. With minimal inclines you don't even have to break a sweat, yet can still cover 30+ km's in just a couple of hours.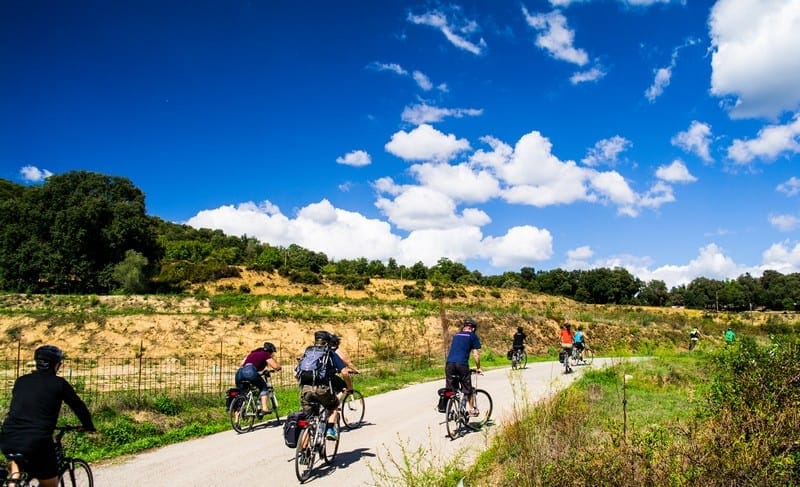 The entire cycling network is over 125 km in length and is broken into 4 distinct routes; the Iron and Coal Route, the Olot-Girona Narrow-Gauge Railway Route, the Girona-Sant Feliu de Guíxols Narrow-Gauge Railway Route, and the Little Train Route.
Make sure you check out Vies Verde de Girona for more information on the Greenways around Costa Brava. They have maps, secret spots to be discovered and all the things you might not have thought about. If you are travelling from another city, then Girona airport transports will get you and your bike to the start of your adventure.
Along the way the old railway stations have been converted into Tourism Information centers as well as small cafes so that you can rest your legs.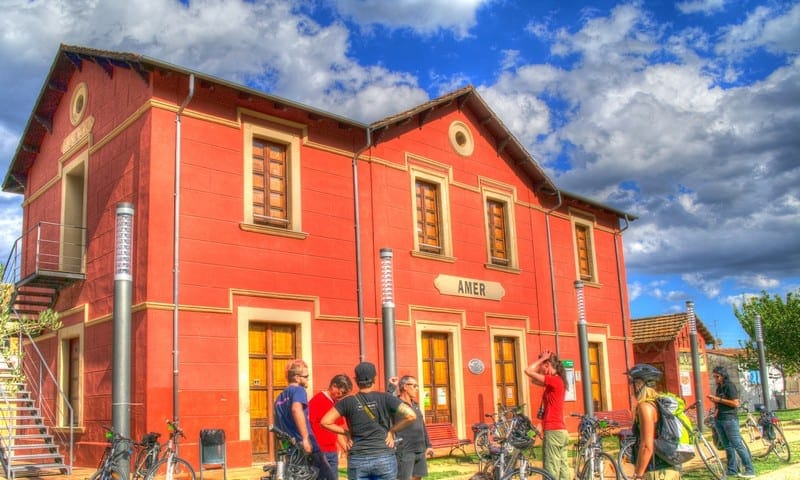 On our first day we covered 35 km in just a few hours. And that was with plenty of rest breaks to snap photos and have a coffee.
Plus you can compare your hotel and accommodation options before you go. This way you will know exactly how far you have cycle each day and then you can rest when you need to.
While it took 2 days for our butts to get used to molding into the seats, I would jump at the chance to do it all again. Especially with views like this to look forward to.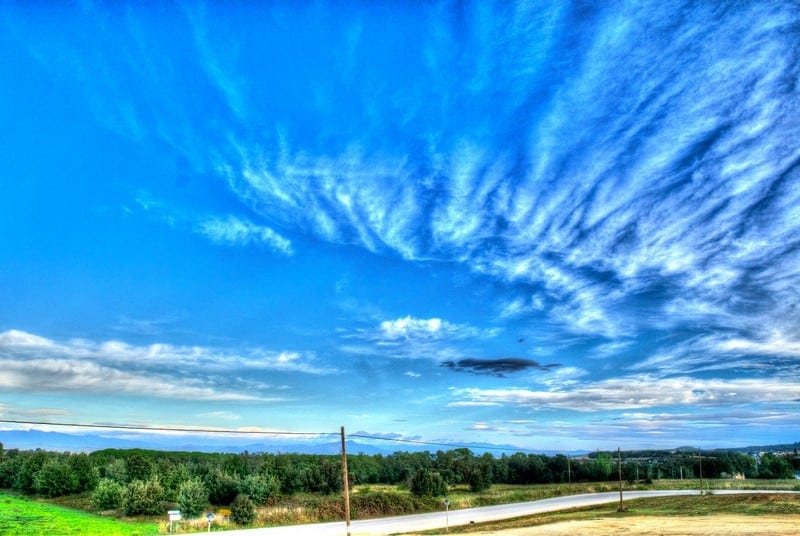 Travel Tips and Information

You can Bike the Rail Trail with Ciclo Turisme and find out more about the Greenways in Costa Brava by checking out Vies Verde de Girona who can provide maps and information.

You can fly direct to Girona airport, in Costa Brava, from throughout Europe.
Disclaimer: I was a guest of the Costa Brava tourism board for 3 days, although the video footage, photos and opinions are always our own.