It's Wednesday which means it is Hump Day. What is hump day you may ask yourself? To get a full understanding what it is and why we do it then you have to check out our original Hump Day Wednesday photo.
Basically each Wednesday we post up a picture of something that we have found helps us imagine what we might get up to this weekend. It could be just a relaxing beach, a surfing location, a great snorkelling spot, a destination, well you get the idea.
Where In The World This Week?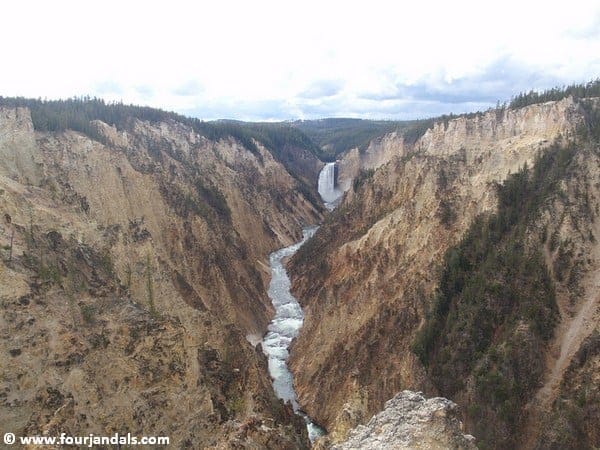 View of Lower Yellowstone Falls from Artists Point
This photo was taken from Artist's Point in Yellowstone National Park looking towards the Lower Yellowstone Falls during our drive across America. They tip the scales at 308 feet high which is twice as high as Niagara Falls at the other end of the Country. However, the Lower Falls are only 70 feet across compared to the 2,642 feet of Niagara Falls.
We camped in Yellowstone National Park for 2 nights and absolutely loved it with Bison running around and Elk everywhere. Hopefully we get the chance to go back sometime in the near future!
What memories does this photo evoke to help you get over Hump Day?