Four Jandals ABC's of Travel
A journey to the past to look back on our travels from our brief time on this beautiful planet we all call home.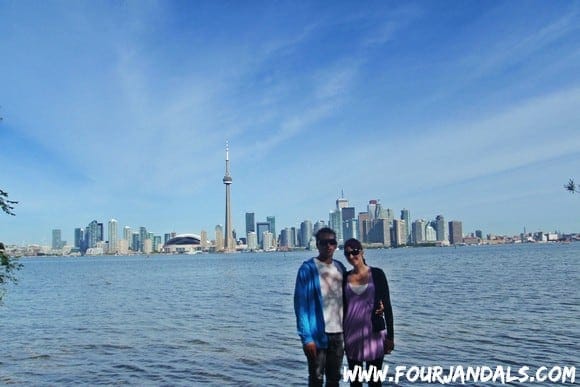 We were recently tagged by the hilarious Lucy from On the Luce and D.J. from the World of Deej in the Travel Blogger's "A to Z of Travel" meme that has been doing the rounds on the interweb for the last few months. We thought it would be a great chance to look back at not only our last 2 and a half years of travel as a couple but also our travels individually.
All of the questions were pre-picked so grab a cup of coffee / tea / juice sipper and sit back and join us on our journey into the past…
A: Age you went on your first international trip:
Cole – Does it count if I was in my Mum's tummy when she travelled to Canada? If not then probably when I was a few years old to hop across the ditch to Surfer's Paradise with the family. Went back several times and always loved the beach, weather and theme parks.
Adela – Not sure if this is the first trip but it is certainly the first one I remember. We went on a family trip to Noumea and I think I was about Seven. Having the luck that my family does it rained every day! And me being the bossy/naughty kid I was, I ran off from Mum and Dad when we were in town. Needless to say I was on a very short leash for the rest of the trip!
B: Best (foreign) beer you've had and where:
Cole – Tough call but having a cold Bintang in Jimbaran Bay, Bali, always springs to mind when thinking about tasty beers. I think it's more about the setting rather than the beer!
Adela – Singa beer in Thailand. I agree with Cole its all about the setting. Drinking in an outdoor bar right on the beach is pretty damn good!
C: Cuisine (favorite):
Cole – Since it's about travel it has to be France apart from when I ordered just a plate full of beans for Adela with my hopeless grasp of the French language. Otherwise BBQ's in New Zealand win hands down.
Adela – Italian! I could eat pasta every day!
D: Destinations, favorite, least favorite and why:
Cole – Favourite to date would be Jasper National Park because of it's beauty. Least favourite would be Marrakech after kissing a snake and getting the runs for 2 weeks.
Adela – Favourite; Munich is an awesome city. The buildings are beautiful, especially the glockenspiel. The feel of the place is awesome with beer gardens and awesome food markets. Least favourite; London is just too big for me!
E: Event you experienced abroad that made you say "wow":
Cole – Pyramids of Giza in Cairo, Egypt.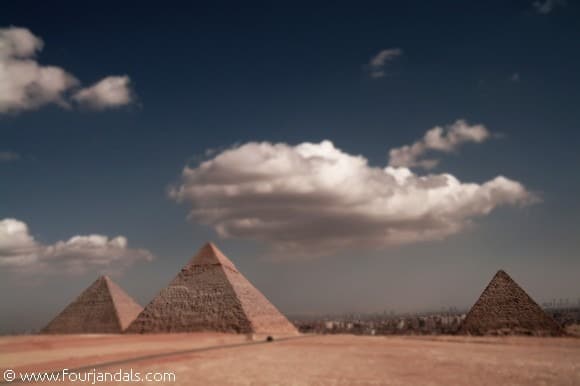 Adela – Going to the "Edge of the World" in Jasper National Park.
F: Favorite mode of transportation:
Cole – Bicycling anywhere whether it is Mountain Biking in Scotland or cruising in Paris.
Adela – I definitely agree with Cole unless snowboarding counts?
G: Greatest feeling while traveling:
Cole – The freedom to do whatever you want, whenever you want.
Adela – Seeing places that you have dreamed of and saved for months then turning those into memories that you will treasure forever.
H: Hottest place you've traveled to:
Cole – Definitely not Scotland! But I would say Marrakech was fairly hot and we were only there in the off-peak season.
Adela – Probably Thailand. Lots of afternoon naps required.
I: Incredible service you've experienced and where:
Cole – Always staying with friends and family when we travel. It is so nice to have a "local" show you around an area and cook a nice home cooked meal when you are on the road. Beats 5 stars every time (but that's because we never stay in 5 star places haha).
Adela – I am goingto be cheesy and say we had some damn good service in Canada but then their motive is getting a tip. So its not really genuine good service haha.
J: Journey that took the longest:
Cole – We had to rush back home to New Zealand from Scotland when a loved one was sick. Not only was it the longest trip in terms of time, 37 hours, but it was also hard not knowing if we would make it in time.
Adela – Journeys that feel the longest are the ones where you get delayed. If you do get delayed use a company like Flight Delay Claims 4 U as you will not be ready for the time you have to spend in the airport otherwise! On the way back from Egypt we sat on the runway in Amsterdam for an hour and didn't take off before spending a further few hours in the airport. Not fun.
K: Keepsake from your travels:
Cole – Photographs and this travel blog are our only ones at the moment. I did use to collect nail clippers until they started restricting them on flights!
Adela – Badges that I sew on my backpack. Except my backpack broke so now I am just adding to the pile of badges under my bed.
L: Let-down sight, why and where:
Cole and Adela – The Mona Lisa. Its smaller than we pictured it and you have to fight your way to get a spot to actually see it. In fact the whole of the Louvre was pretty boring. Have been to wayyy better museums elsewhere.
M: Moment where you fell in love with travel:
Cole – I don't remember a time when I didn't love travel. It was always just one giant adventure as a kid and when solo travelling and now with a partner it is completely different again.
Adela – I used to browse through travel brochures as a kid. Probably a sign I was always addicted to travel.
N: Nicest hotel you've stayed in:
Cole – No places immediately jump out at me. I guess I am too much of a cheap-ass to afford a nice place.
Adela – Kata Beach Hotel in Thailand. Right on the beach, amazing pool and great value for money.
O: Obsession—what are you obsessed with taking pictures of while traveling?:
Cole – Landscapes. Nothing beats Mother Nature. I just hate that my pictures never look as good as the human eye but I am getting better.
Adela – Capturing the locals in their daily lives.
P: Passport stamps, how many and from where?:
Cole – Wow I had no idea how many Countries I have been to (with an overnight stay) until now! So make that 18 countries with at least another 2 to be added over the next couple of months.
Adela – No one will stamp my British passport as I am part of the EU which sucks!
Q: Quirkiest attraction you've visited and where:
Cole – Drumheller in Canada where they have the world's largest T-Rex statue.
Adela – There is a bridge in Paris where people stick locks on to show there love for their partner. There are so many on there its crazy!
R: Recommended sight, event or experience:
Cole – Oktoberfest was a highlight from last year although I cannot remember a fair chunk of it…
Adela – Snowboarding in the Canadian Rockies.
S: Splurge; something you have no problem forking over money for while traveling:
Cole – We are stingy when we travel and hate forking out for a cup of coffee to warm our freezing hands. But for the sake of a good night sleep we usually stay away from hostel dorms unless sharing with friends.
Adela – Fruit. Its really lame but I have to eat healthy even when I am away. Gotta keep up the 5 plus a day.
T: Touristy thing you've done:
Cole – Funny and stupid touristy photos wins whether it is in front of the Eiffel Tower or the Pyramids. We nearly even won free travel trip through our stupid photos!
Adela – I felt the most touristy on the tour in Egypt. On the bus, off the bus, on the bus, off the bus. But a tour is the best way to go as its safer and you know you are not getting scammed for your money as you have a local guide.
U: Unforgettable travel memory:
Cole – Every time we travel it is unforgettable. I love waking up in different countries.
Adela – Sailing around New York Harbour watching the sunset over an incredible skyline.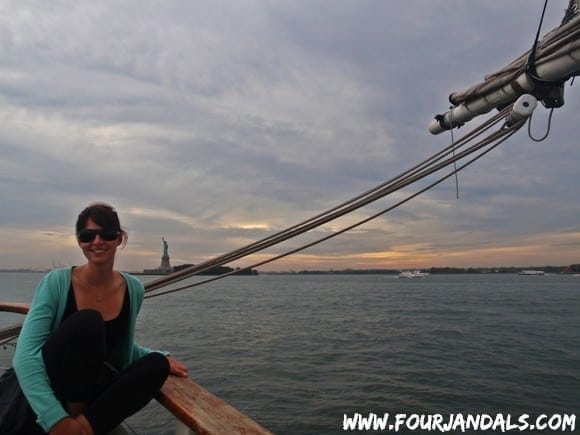 V: Visas, how many and for where?:
Cole – My first visa was for 5 months to work at Mammoth Mountain, California for a winter in 2006. Then Jasper to work at Marmot Basin Ski Area and as a White Water Rafting Guide in Canada for a year in 2009/2010. Now we are living it up in Scotland and have been here for just over a year now. Looking to extend that before heading to Asia to teach English in the not to distant future.
Adela – Canada for a year but it was not long enough! Plus I am one of the lucky ones who has a british passport 🙂
W: Wine, best glass of wine while traveling and where?:
Cole and Adela – We are not really wino's unless it is at a BYO somewhere and then it is always the cheapest from the local supermarket.
X: eXcellent view and from where?:
Cole and Adela – Sshhhh, it's a secret spot in Jasper called "Edge of the World".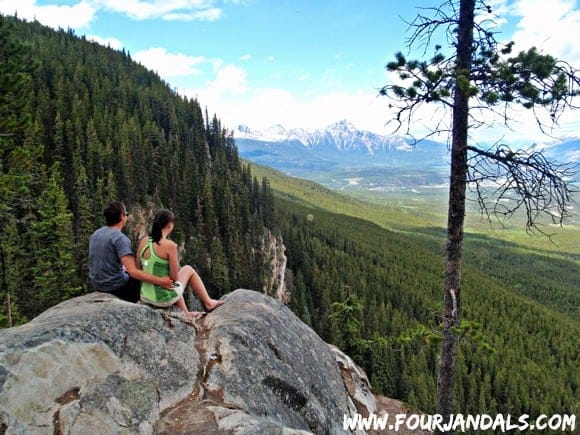 Y: Years spent traveling?:
Cole – If we just take our current trip in to consideration then 2 and a half years so far. I would say we are about halfway at the moment!
Adela – 26? travel with mum and dad, with sport, with friends and now with Cole. Enjoyed every bit of it.
Z: Zealous sports fans and where?:
Cole – Kiwi's are proud supporters anywhere the All Blacks play even though we act all staunch but we have nothing on Europeans and their fanatical watching of football.
Adela – I  realy like the tennis especially Nadal 🙂 Sorry Cole hahaha.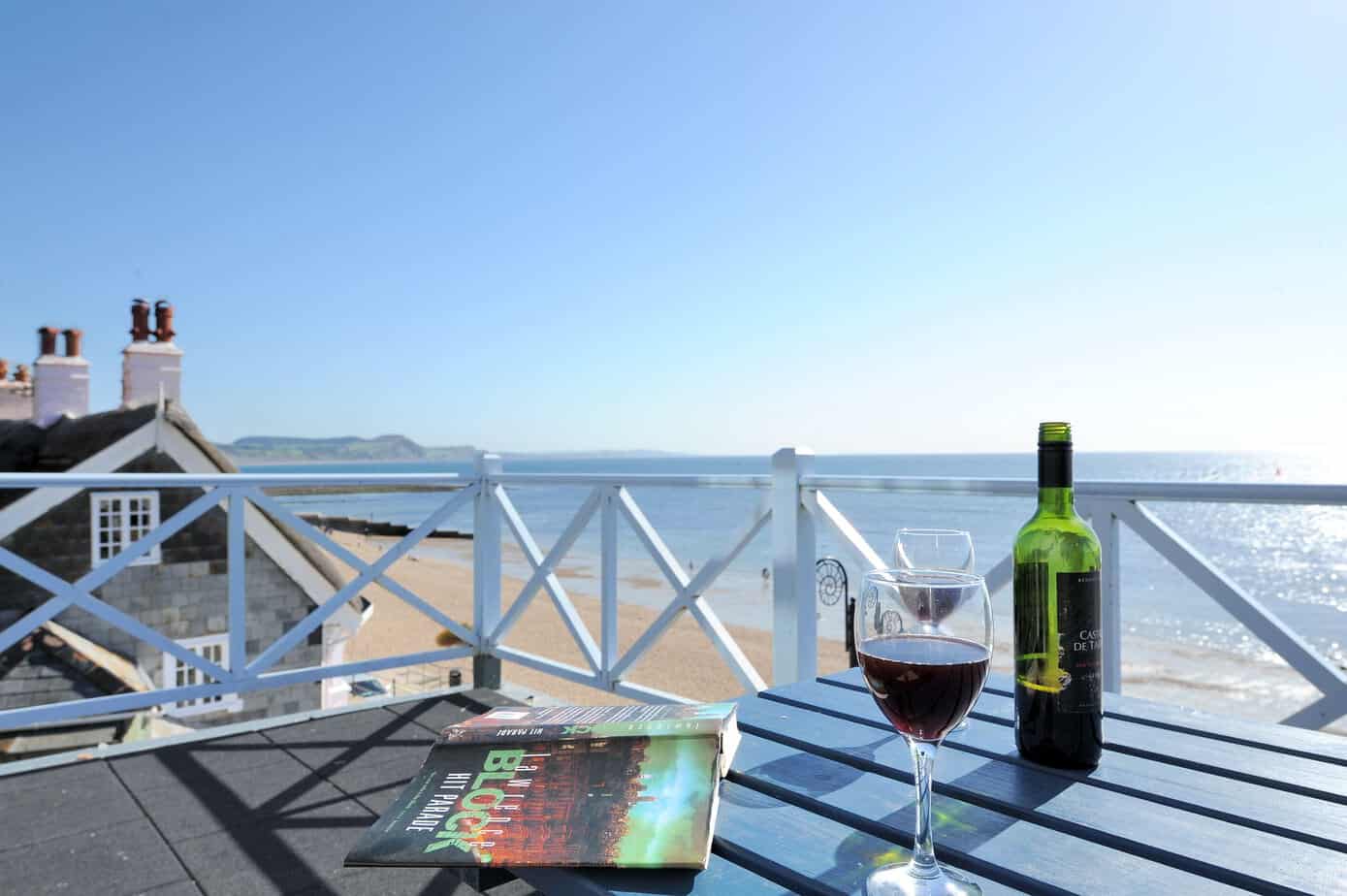 We all need a break at some point or another, as much as some of us don't want to admit it we simply aren't robots. So why do so many of us simply not recognise the fact that we are close to burn-out? (and yes burn-out is a very real thing). In fact, one third of people in the UK don't take their fully entitled annual leave every year. You could take a few guesses as to why this is; perhaps money is tight, perhaps work is incredibly busy or perhaps people feel like they're just not entitled to take time for themselves… Whatever the reason going for extended periods of time without a break can be extremely detrimental to ones mental and physical health, so what are the key warning signs that show you it may be time to get away for a bit?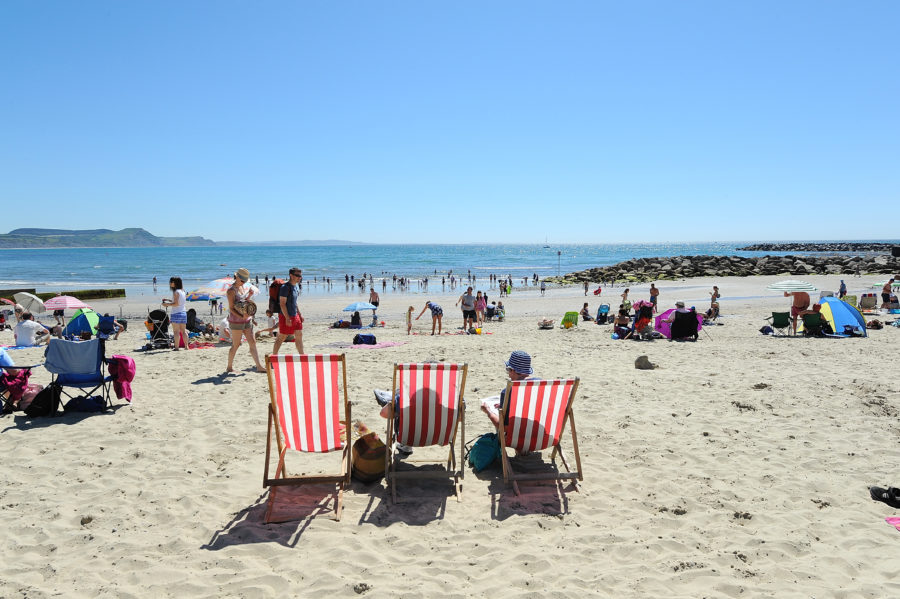 You're eating more than normal. This goes past eating for boredom, if you find yourself reaching for more than just a few snacks at work, perhaps you're finding that your lunch just isn't giving you the energy you need to get through the afternoon or maybe the prospect of any kind of food other than a takeaway pizza and a chocolate cookie is unappealing. Your body is telling you it needs energy that it can't get from food alone.
Your social life is kind of non-existent. We don't mean to be rude but when was the last time you met up with your mates? Or even your family? It has been said that not spending enough time with friends and family is one of the top regrets of people on their deathbeds, so do you want that to be you?
You have caffeine running in your blood stream. That morning latte has become a triple shot espresso and a post-five pm coffee hit has become a necessity, let's face it you're not just drinking all the coffee because you like the taste.
You oversleep pretty darn frequently, in fact your morning alarm has started to feel like a bit of background noise rather than the call for you to wake up and start your day.
You haven't posted anything to your social media accounts because you feel like nothing exciting has happened. Oh, and whenever anybody else posts an image of them on holiday, out for dinner or doing something vaguely interesting you get annoyed (it's not because you're a bad person, we promise!).
You are never home, in fact it could be questionable whether your roommates even know you exist anymore. The only sign of you being at home is a bottle of ketchup and some leftover takeaway containers in the fridge, yeah, not a good thing…
You live for Friday. Although when it finally arrives you end up doing the same thing you do every evening. Work, work and perhaps a bit more work accompanied with that takeaway pizza we were talking about earlier. (oh and don't forget the triple espresso!)
Your gym card is collecting dust. Nope you don't have an injury (even if you try to convince yourself or others that you do) nor do you go out running but instead you're working from dusk til dawn barely giving yourself time to catch some fresh air and take a brisk walk. Yeah that's not any good for your physical or mental health.
Phone calls become the bane of your life. Not only do you absolutely detest your ring tone but with every call you receive comes an instant assumption that it's work related and even if it is your friend you ignore it because work is just 'so busy…'.
And last but not least what used to bring you joy now irrationally annoys you. Whether it's a hobby you used to frequently partake in or the job that you used to enjoy whenever you think about it you just sigh.
So, did you answer yes to one or more of the ten points outlined above? If you did it really is time to think about booking a bit of a break. Whether that's a weekend getaway or a week-long adventure it's important for you take some time for yourself, relax, unwind and decompress. In fact, you'll almost definitely feel better upon your return, after all the effects of a good holiday are almost immediate with research showing that even after only a day or two, 89% of people experience significant drops in stress. What are you waiting for? Take a break, you deserve it.

Walking Holiday Ideas in Amazing Places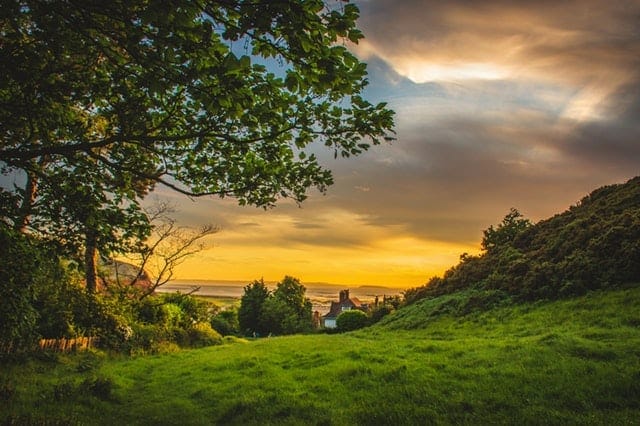 Going on holiday is one of the things that most people look forward to all year. Holidays are a way to see new places and enjoy a break the monotony of a routine life. People have their own ways of spending holidays. Obviously, countryside areas are free from the stress of city life and are free from all ill effects that city dwellers often face. Due to the better impact on the health, the concept of walking holidays is catching momentum these days. Walking holidays allow you to explore new areas, and you can make new likeminded friends in the tour group. Some of the fascinating destinations for walking holidays are as follows.
Wales
Located in the Southwest of the United Kingdom, Wales is a wonderful country that has gained a phenomenal popularity among the tourists. The country has amazingly beautiful places that can only be reached by foot. There are beautiful places to walk throughout Wales, but you should also make sure you spend some time in the lovely Welsh towns. In North Wales you can explore Ceiriog Valley which is located near the town of Wrexham. Book some cheap accommodation in Wrexham and then you can enjoy going off and exploring the many surrounding pathways and walking trails.
Crete
Loaded with unexplored beauty and adventure, Crete promises to be a great place for walking holidays. Since the country has numerous places to visit, you will need to have a think about where you'd like to go before you set off. Among some of the most wonderful places in Crete, you must experience the matchless beauty of Ayia Roumeli, Omalos Plateau, Preveli, Loutro, and Samaria Gorge. These are just a few to name; in fact, you can get a chance to explore hundreds of such places all over Crete.
Morocco
If you are interested in watching a variety of lifestyles and their impact on human life, then you must go for a trekking holiday in Morocco. The country has a stunning landscape that includes the presence of the Atlas Mountain, Mount Toubkal, Sahara Desert and many more. By walking extensively, you can get a chance to have a glimpse of these beautiful places that you cannot reach by car. Your walking holiday in Morocco will provide you with amazing views
Japan
Japan's amazing countryside can be best explored by foot. Your guide can explain to you the interesting history of the are through which you walk. Japan has a large number of interesting places to visit, but you may enjoy your visit to Shikoku Pilgrimage, Nakasend Trail, Kumano Kodo, and many more. The view of the volcano and volcanic lake is something you'll never forget.
Spain
Romantic hills, adventurous valleys, delicious cuisines, and being immersed in the Spanish lifestyle, all this and more, you can experience only on your waking holidays to Spain. Some routes are easy to navigate yourself, but if you want to go on a longer walk to properly explore the region then joining a group will be best.
There are hundreds of incredible walking destinations throughout the world, and there are so many benefits of going on a walking holiday. If you've never done it before, you could always go on holiday and join a walking tour for just a couple of days to see if you like it. There are different tours to suit all abilities so with just a bit of research you'll be able to find the perfect group for you.
5 Vibrant Destinations for a Fun Filled Holiday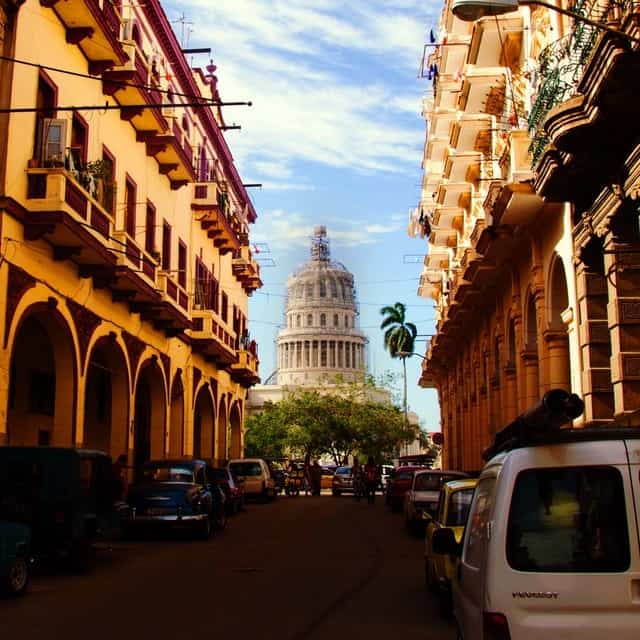 If travelling is a passion of yours, then you are certainly going to like this post. People always love to travel to some of the finest destinations that are scattered all over the world. However, there is hardly any doubt in the fact that deciding where to go is always the hardest part. Usually, people pick up their destination depending on what sort of holiday they want to have. If you want to ensure that you and your travel companions have a great time, then here are some excellent destinations which will allow you to enjoy a memorable fun filled holiday.
Fascinating Cuba
Situated in the Caribbean Sea, Cuba is an archipelago which is very close to the United States and Mexico. The wonderful and extended beach of Cuba attracts thousands of visitors from all over the world. The country has some of the finest tourist attractions that include reefs, corals, and colourful fish. You will feel uplifted by spending time in the most magnificent surroundings and the atmosphere and nightlife will make your holiday to Cuba feel extra special. Some of the best places to visit include; Villa Clara, Trinidad, Las Tunas, Baracoa, Havana, and Cayo Largo.
Superb California
Also known as The Golden State, California is a wonderful tourist destination for the visitors, especially the couples. The visitors love to enjoy the sunny beaches and theme parks where visitors love to spend time. The Golden Gate Bridge, the Yosemite National Park, Disneyland, Death Valley National Park, Lake Tahoe, and Universal Studios Hollywood are some of the most impeccable tourist destinations that you would love to be at. There are so many fun activities here, it is perfect for families, couples or solo travellers.
Amazing Ibiza
As a part of the Balearic Islands in Spain, Ibiza is a very popular destination for fun seeking holiday makers. The main Ibiza town is just a short taxi ride from Ibiza airport. Not only is Ibiza perfect for people looking to go on nights out and have fun, it is also home to many serene and beautiful beaches and chilled beach bars. There are plenty of street markets to explore, and many family friendly areas too. You'll find a wide mixture of different nationalities holidaying in Ibiza including French, German, British and Spanish. You can enjoy amazing tapas and sangria, and in the morning you can go for breakfast or brunch and enjoy an espresso to get you ready for the day.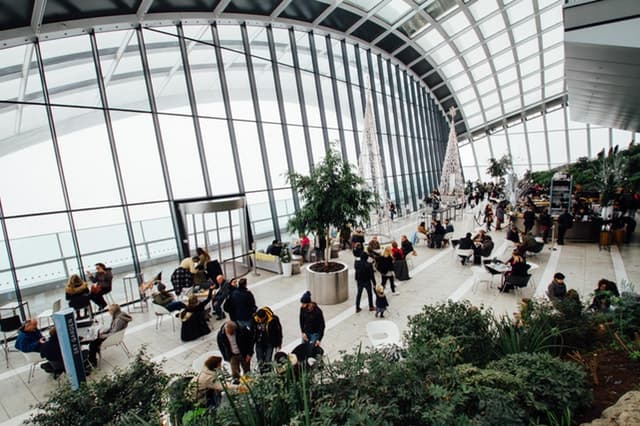 Astounding British Virgin Islands
One of the most inseparable parts of the Caribbean Islands, the British Virgin Islands is an amazing place for the loving couples. Accepted as one of the most popular tourist destinations, it offers natural surroundings in blue sea water, white sandy beaches, and a colourful presence everywhere. The place has some of the finest resorts in the world that offer every facility that you would expect. The nightlife and the party nights are worth enjoying for couples.
Beautiful Thailand
An Asian country, Thailand can compete with any European country in terms of facilities for international tourists. Loaded with the most luxurious facilities, the Resorts in Phuket and some other places are absolutely mind blowing. You would love the Buddhist lifestyle and you can enjoy trying out some meditation to truly relax. If you head to the beach you can enjoy taking part in plenty of water sport activities, snorkelling and scuba diving is particularly popular here due to the beautiful clear waters. You can see the best places to snorkel here.
The world all around us is full of thousands of known and unknown tourist destinations that people love to be, even for a few days. Visit these places whenever you get some time and come face to face with the joys of life.

We have been wearing out our jandals (Kiwi for flip-flops) on our travel adventures around the world since 2009. We think our blog is thought provoking and a little witty. But we have been proven wrong before. Find out more about us here...