How to Buy the Perfect Swimwear for Your Next Trip or Vacation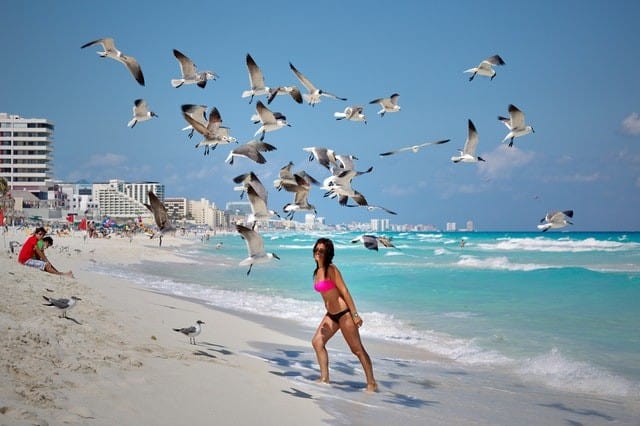 If you are planning to spend time on the beach or by the pool during your next trip or vacation you are going to need to buy the right swimwear. Below, we explain how to make the right choice.
Don't be afraid to try something a bit different
Gone are the days where men wore trunks and most women wore a one-piece or bikini. As you can see when you click here, these days, there is a lot more choice, especially when it comes to women's swimwear. You can now buy swim dresses, tankinis and even shapewear that is designed with swimming in mind.
If you have not been costume shopping in a while, it is worth taking the time to try out some of these new cuts and styles. The same applies to men. Try out a pair of swimming shorts instead of always wearing trunks. You never know you might end up really like them.
Getting the fit right
Before you travel, you should try your swimming costume on and make sure it fits you properly. It needs to stay in place regardless of what activities you take part in. So, when trying it on, go through the entire range of motions. Reach your hands above your head bend down and bend over. Then repeat the process when it is wet. Going through this little exercise will ensure that you do not end up embarrassing yourself while on the beach.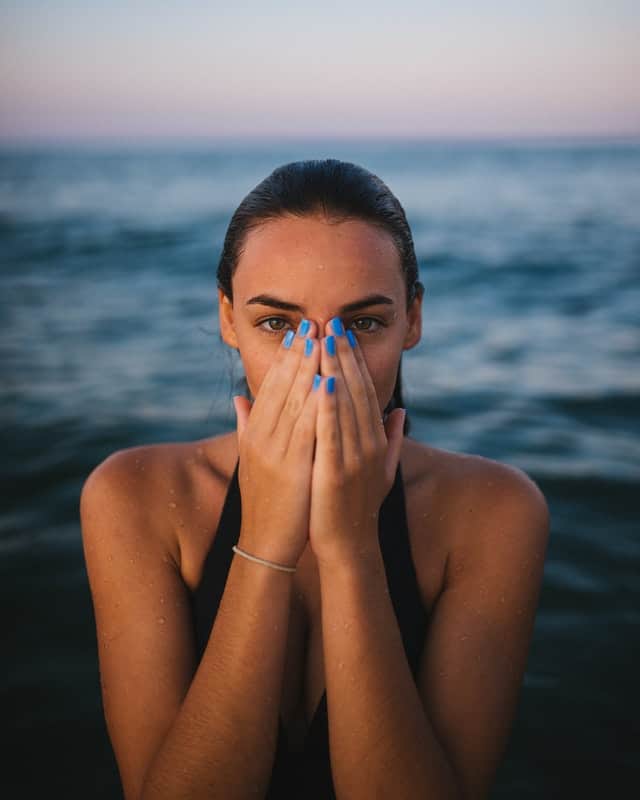 Bear in mind local swimwear rules and customs
In some parts of the world, there are regulations that govern the type of swimwear you can wear. Regardless of where you are planning to travel to it is worth clicking here and checking if there are any swimwear related rules or customs you need to bear in mind. For example, so many people get caught out by the French rule that says that men cannot wear shorts when swimming in a public pool that they now have vending machines that sell trunks.
The quality matters
If you are planning a long trip, it is wise to spend a little extra cash and buy a high-quality swimming costume. In the end, doing so will end up saving you a lot of money.
In many popular tourist destinations, the cost of swimwear is high. So, you really do not want to be forced to buy a swimming costume in a place like that. That is why it makes sense to buy something that has been made to last from your home country.
Most supermarket costumes are only designed to be worn for beach holidays. So, usually, they are not made from very good fabric. After a month or so you will notice that your costume starts to lose its elasticity and get baggy.
More packing and holiday clothing tips
If you found the above article useful and would like to read something similar, just click here. When you do, you will be taken to one of our packing tips articles.
5 Markets in Guangzhou That You Have to Visit on Your Trip
Guangzhou is one of only a few cities in the world that offers the perfect balance of tradition and modernization. Despite being the busiest trading center of China, Guangzhou or Canton still maintains a calm pace where you'll easily find yourself getting lost amidst temples, shops and eateries where you get to sample authentic Chinese cuisine.
But if you're visiting Guangzhou to shop or even source products that you'd like to sell back home, you should never miss stopping by these five markets that has everything you need to satisfy your shopping cravings:
Located in ZhanXi Lu in the Yuexiu District, the Guangzhou watch market is the largest of its kind in China and has thousands of suppliers selling every Rolex replica watches and other famous brands imitations, accessories and fittings you can think of. The market is divided into nine installments and you will see some of the top manufacturers in China selling their products here.
Guangzhou Jewelry Markets
Whatever kind of jewelry you're looking for, you'll surely find it in one of the three biggest jewelry markets in Guangzhou. Taikang Square Jewelry Market sells trendy yet low-priced jewelry pieces made from different stones, metals and beads.
Xijao Jewelry Market, on the other hand, has sellers specializing in micro inlay jewelry and items that are hard to find anywhere else in Guangzhou. Of course, there's Liwan Plaza Jewelry Market where you can find unique jewelry pieces and even have one customized just for you.
Huimei International Clothing Market
If you're visiting Guangzhou to not only shop for your clothes but also source products for a clothing business, then you shouldn't miss visiting the Huimei International Clothing Market near the Guangzhou Railway Station. Here, you will find every fashionable clothing you can think of, most of which are designed in Korea, and you'll surely have fun shopping here no matter what your budget.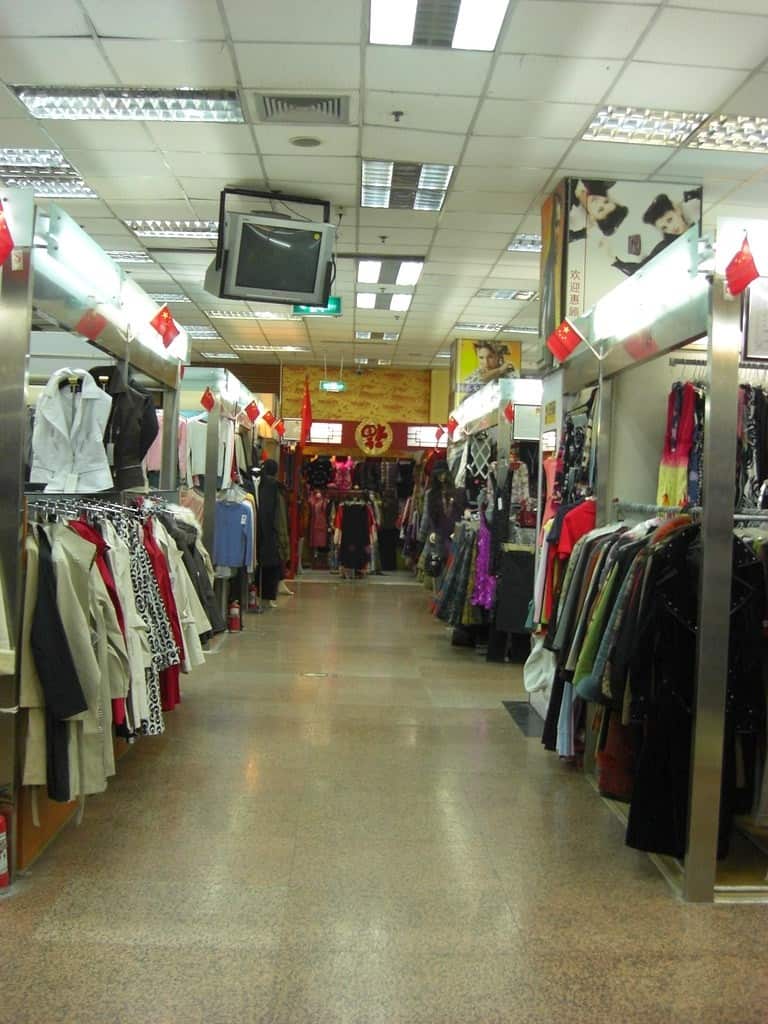 Guangzhou Baiyun World Leather Trading Center
The Guangzhou Baiyun World Leather Trading Center is a haven for bag lovers who want to get their hands on a Gucci, Chanel or Louis Vuitton bag but don't want to pay the hefty price for it.
This market is part of the largest leather product district of Guangzhou and has shops specializing in replica bags from top designer brands. You can also find replicas of designer shirts, cuff links, scarves and shoes in some of the shops in the area.
Guangzhou Toy and Stationery Markets
To complete your shopping excursion to Guangzhou, you have to visit its toy and stationery markets that offer all kinds of toys and stationery products that will make for perfect gifts for your loved ones back home.
Stop by the Yide Toys & Gifts Wholesale Center where you can easily spend a day exploring the 12 shopping malls in the area. The 100,000-square meter Guangzhou International Toys & Gifts Center is also another must-visit place where you can shop for all kinds of toys, handicrafts, stationery and gifts.
Now, are you ready to go shopping in Guangzhou? Enjoy it the fullest!
5 Ways You Can Use CBD to Fight Travel Stress
If you are a frequent traveler, then the term "travel stress" would be familiar to the point of being painful.
And if you are not familiar with the term, then the following description would have you stand right along with those who are.
Travel stress could arise from frequent traveling, or even through a single flight or road trip. It often causes your mind as well as your body to feel extremely tired. It could also contribute to more serious issues such as anxiety or depression.
All in all, stress is never a good feeling to endure or live with. But it gets especially crucial to alleviate it when you experience it during your travels. Since your therapist is not available in another town and your closest friends aren't usually with you, it falls upon you to take care of, well, you.
Thankfully, natural substances such as cannabidiol or CBD can help you in a situation where you cannot find support anywhere. As an organic compound, products from cannabidiol could go a long way into helping you alleviate stress.
To explain this further, here are 5 ways you can use cannabidiol to fight travel stress.
Have It In Desserts
Using cannabidiol products such as oil or concentrate, you could easily transform any snack into a promise of a relaxing future. You don't even have to cook the dessert yourself. Simply order room service. Then, sprinkle the cannabidiol product over the sugary treat before enjoying it according to your liking. The natural elements in cannabidiol correspond with your brain, letting it release the necessary
Have It In a Milkshake
Who doesn't like milkshakes? With a drink as popular as water, you could have your sugary treat in a creamy, liquid form instead. Just have a glass of milkshake to yourself and enjoy mixing your cannabidiol concentrate or oil into it. From there, it's just you and the chilled glass of sugary goodness. Stress? Be gone!
Enjoy It In Snacks
Lugging around perishables such as brownies or milkshakes during your travel doesn't sound like a good idea. But you can carry cannabidiol snacks in your bag easily. From lozenges to almond bites, and from candy bars to lollipops, you could find a plethora of choices in terms of cannabidiol snacks. All you need to do is to visit a regulated cannabis dispensary and place your order accordingly.
Vape It Up
Another way to enjoy cannabidiol is by enjoying it in the form of a vape juice. This makes sure that you are not subjecting yourself to psychoactive reactions. But at the same time, you could enjoy the next best thing to smoking: vaping. Vape pens and specialized cannabidiol vape juices are widely available. This makes sure that you can enjoy these products at your comfort.
Use Topical Cannabidiol Products
You don't even have to consume cannabidiol orally to enjoy its effects. Products such as CBD oil, lotion, cream and gel are now widely available. You can simply apply these everyday items to your skin and enjoy a release of cannabidiol into your system. There's no special preparation required. But you would still feel like you did something special to be rewarded with the relaxation and relief that follows suit.
Say bye to travel stress, use the DIAMOND50 coupon code to access a one-time usage for 50% off the entire DiamondCBD.com store.
5 Travel Necessary Items for Reducing International Flight Stress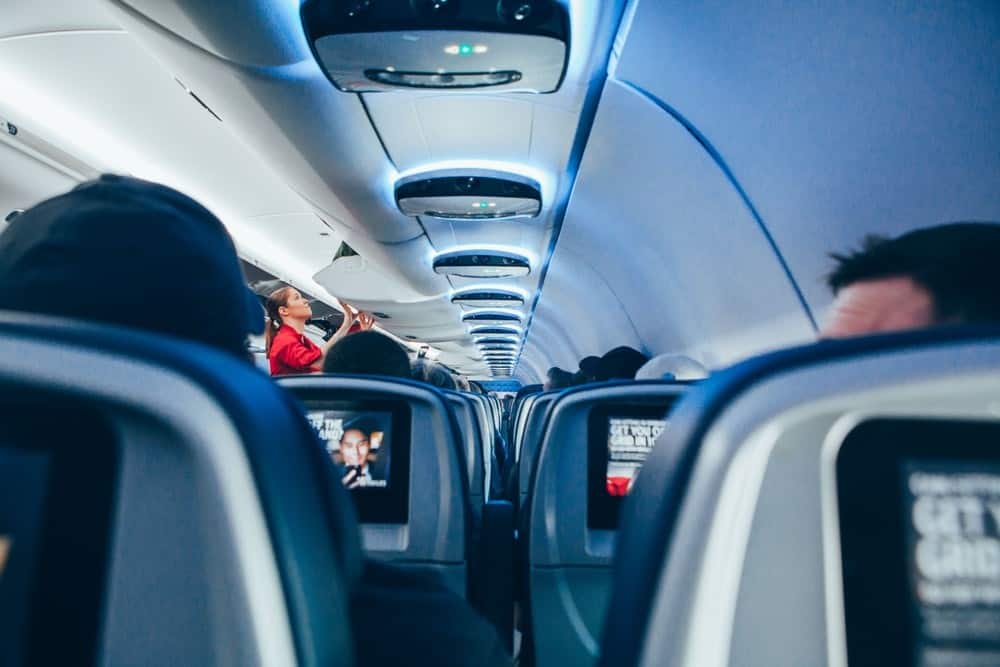 Just the thought of being at an international flight for hours is troubling in itself.
What can you do while being airborne for so long? What if you get stressed? What if you need help in alleviating your anxiety? What if you are afraid that your existing mental health issues may flare up if you don't have a calming activity to do?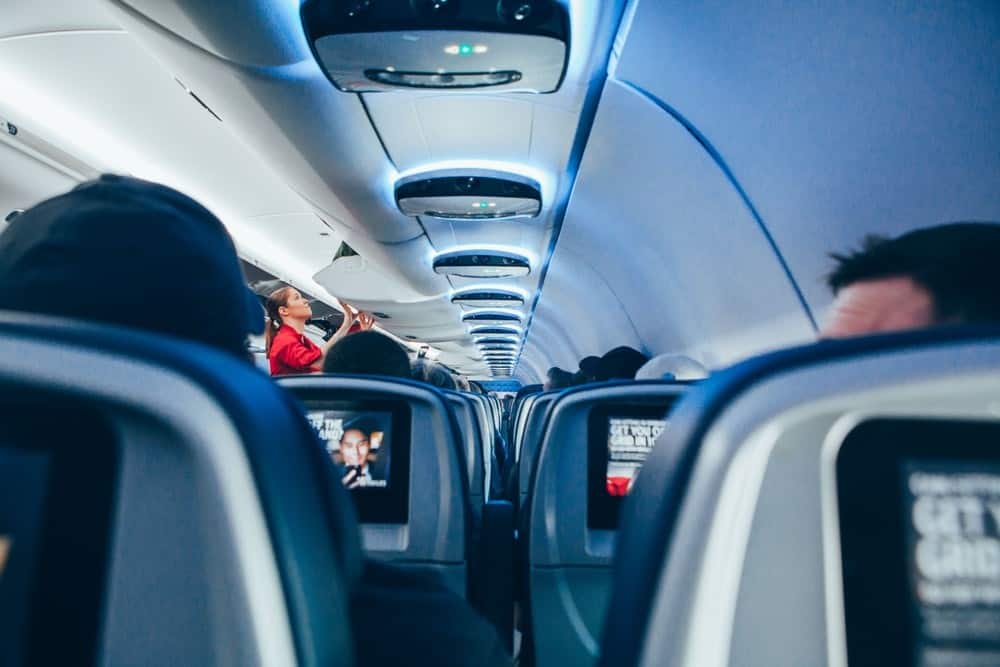 Even if you surrounded by people from your social circle, it doesn't guarantee that you wouldn't feel stressed during your flight. As such, you need to make sure that you are taking help from different remedies at to keep your stress in check.
Organic products such as CBD oil go a long way in keeping your stress at bay; while electronic equipment such as a music player also works wonders. To help you manage your stress levels during such a situation, here are the Top 5 necessary items to take on your next international flight.
Don't Forget a Music Player
Music therapy is one of the best stress relievers. When listening to your favorite tunes, the world seems like a better place, and the worries often tend to swim away.
As such, bringing a device such as an iPod Touch with you is a good idea. That way, you save yourself getting disturbed by the flight staff to turn the device off or to make sure if it's on Airplane Mode again and again.
But if you don't have an iPod Touch or a similar device, ensure to put your phone's Airplane Mode on anyway. And remember to inform any flight attendants about your thoughtfulness prior to the trip. This would ensure that you could enjoy your music without getting disturbed repeatedly.
Grab a Book
A good book could prove to be a doorway to another dimension even if you are locked into your airplane seat for hours. This keeps your mind busy and helps you from falling into stressful thoughts.
If you pair that up with the music suggestion, then you have a recipe for success in-progress. Just make sure that you take a book that is short and simple so you can finish it before your flight lands.
Use CBD
Using CBD oil or related products within your flight could also make you quite calm, relaxed, and stress-free. Along with other benefits, it also keeps your muscles and body relaxed as well, which makes sure that you save yourself from jet lag.
Due to this relaxed state of mind, CBD also helps you sleep better so you could rest your way through the extended hours of your flight if you choose to do so.
Get a Sleep Mask
And if you wanted to sleep through the flight to reduce stress, make sure you are in a comfortable state to do so. A soft, plush, and easy to wear sleep mask can help you achieve this objective.
You can get a sleep mask in most convenience stores. To make sure that you get one which you are most comfortable wearing, get one that is the perfect size. Also ensure that it comes in a material that suits your comfort level to wear all the time.
Utilize Cloud Storage Before You Leave
Leaving a digital document on your home's laptop or at the office computer could induce a lot of stress. To avoid that, invest in cloud storage before you board your plane.
This would have to come a few days before your flight, backup all of your important or frequently used data to the cloud. Doing so will not only ensure that you are not stressing out during your flight, but will also go a long way into saving your documents and photos over your trip.
Use MEDSBIOTECH50 to get a one-time use for 50% off the entire store.

We have been wearing out our jandals (Kiwi for flip-flops) on our travel adventures around the world since 2009. We think our blog is thought provoking and a little witty. But we have been proven wrong before. Find out more about us here...
What Are You Looking For?