The Ultimate Travel Bucket List For 2019

The dead of winter is when your mind starts to conjure up images of sandy beaches and buzzing cities. But as relaxing as daydreaming about sun-soaked islands and cosmopolitan capitals may be, it won't get you to any of the top 10 tourist destinations in the world anytime soon. Wised-up travellers know to plan ahead for their dream holiday and this, of course, starts with deciding where to go.
From time-honoured 'classics' to hotspots that are on the brink of discovery, here's our list of this year's top 10 tourist destinations in the world.
1) Turkey's Aegean Coast makes our travel bucket list for 2019 for its white sands, turquoise waters and warm hospitality at CLC World Aegean Coast. glowing CLC World reviews. Immerse yourself in local culture by visiting a bazaar, hit Kusadasi, a buzzy beach town or marvel at the ruins of the ancient Greek city of Ephesus. The Aegean Coast's many return visitors  and their glowing CLC World reviews are a true testament to the region's marvellous variety  of things to do and see.
2) A hiker's delight in summer and the perfect skiing destination in winter, Austria is arguably one of the globe's most versatile holiday destinations. Its lyrical landscapes of sparkling lakes and rugged alpine terrain beckon walkers and rafters alike. Of course, visits to Vienna and Salzburg are not to be missed. Here you can soak up imperial history and a thriving art scene.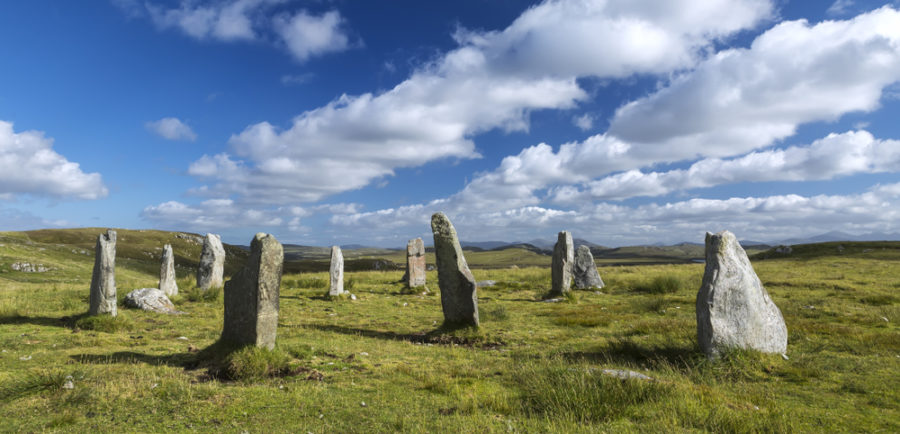 3) Another of Europe's hottest travel spots is Scotland. The scattered islands off Scotland's coast are an adventurer's dream, with archipelagos like the Inner and Outer Hebrides boasting compelling seascapes, extraordinary wildlife and endless beaches, not to mention cosy pubs where you can make new friends and enjoy a dram or two.
4)  One of the destinations to make our list of the top 10 tourist destinations in the world is Kyrgyzstan. An improved highway system and simplified visa procedure make it an ideal option for those in search of an offbeat holiday. Travellers can revel in Kyrgyzstan's stunning mountain vistas, dramatic craggy ridges and rolling summer pastures. However, it's whispered that Kyrgyzstan won't be flying under the tourists' radar for very long, so don't wait.
5) Sri Lanka offers more than a palm-fringed idyll and soft golden sand. It has a growing surf scene, is a popular sailing destination and with its rafting and fly-boarding possibilities, a must-visit for adrenaline-addicts. What's more, improved train services mean it's now easier than ever to explore areas that were previously tricky to reach.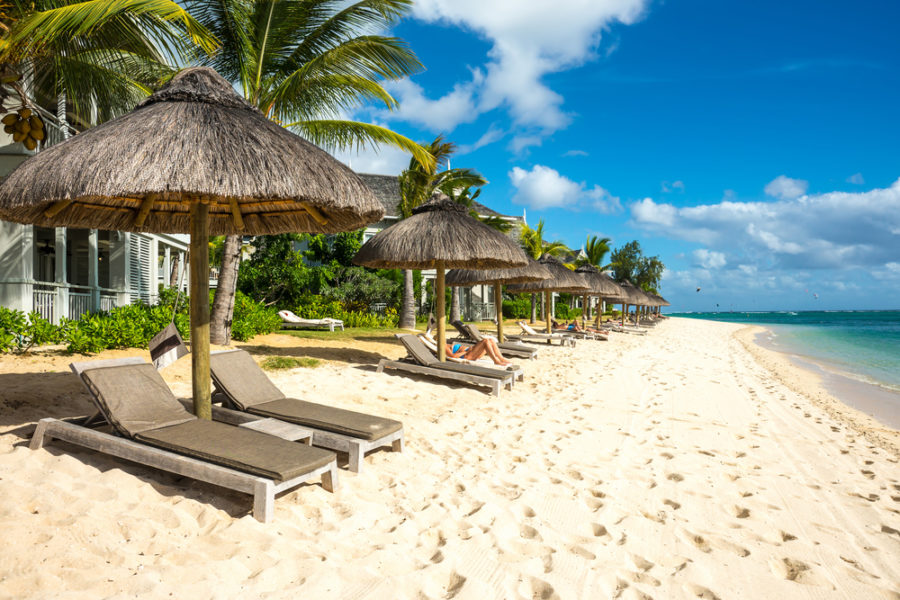 6) Belize is an underwater enthusiast's dream as it's home to the world's second-largest barrier reef. Other highlights include wildlife sanctuaries, natural caves and archaeological sites. An added attraction is how quiet Belize is when compared to its neighbours, Mexico and Guatemala. Hit those empty beaches soon though as Belize is on the brink of world-wide discovery.
7) A strong entry for our travel bucket list for 2019 is Zimbabwe, which borders Victoria Falls, a Natural World Wonder no less. Other reasons why Zimbabwe is an in-the-know favourite are its welcoming locals, great game parks, World Heritage-listed archaeological sites and striking landscapes. The country's fresh beginnings and newly erected international airport clinch 2019 as the perfect time to visit.
8) Apart from its famous canal, Panama boasts white sand beaches, tropical rainforest and amazing wildlife. The country's capital, Panama City, prides itself on a restored Casco Antiguo ('Ancient district' in Spanish), bringing the colonial district back to its former glory. And if this isn't enough, Panama City is throwing a huge birthday party in August to celebrate its 500-year anniversary.
9) Also vying for attention amongst our top 10 tourist destinations in the world, is Indonesia. This tropical archipelago provides endless options for the adventurous minded, as well as those keen to chill on poolside loungers in a luxury resort. New travel connections and relaxed visa requirements mean that getting to Indonesia has never been easier.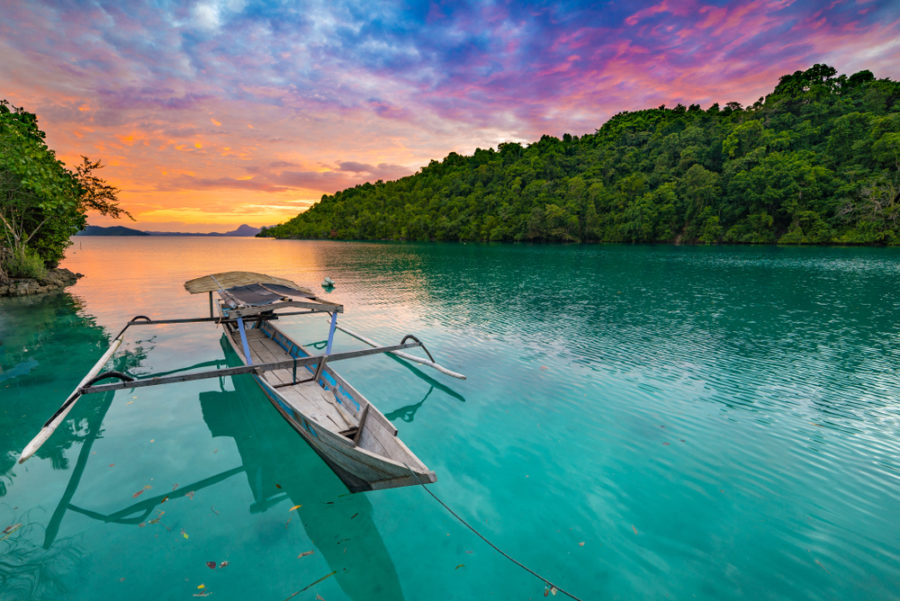 10) Belarus, on the edge of Europe, boasts four World Heritage sites, remarkable history and intriguing architecture. Its capital, Minsk, shines through its restored old town and Soviet-style murals. It's also becoming a hub for international events, such as the European Games, which will take place in June this year. What's more, eased visa restrictions ensure that booking a flight to Belarus is a breeze.
Self-Flying Planes And The Future Of Air Travel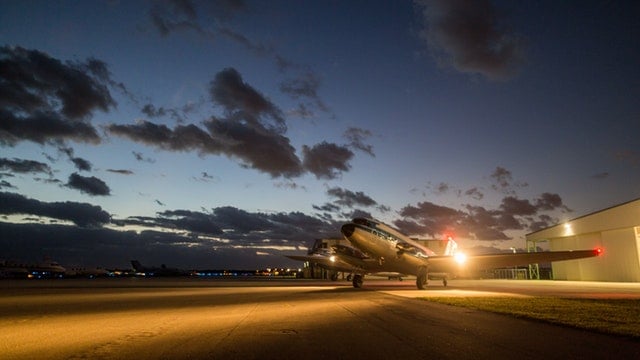 Since the Lion Air and Ethiopian Airline crashes of Boeing 737 Max planes were discovered to have been partly caused by software and automated systems, many people have wondered how safe automated air travel really is. Although some older commercial airliners still use good old fashioned pilots in the cockpit, a growing majority of commercial airliners have automated systems. These systems are capable of replacing pilots; controlling the aircraft and even complete safe landings.
Despite worries by consumers, it seems inevitable that the future of air travel will be self-flying planes. Self-flying planes used to be in the realm of sci-fi, but with innovations in technology, and the prospects of reduced costs for airliners, planes that self-fly aren't as far-fetched as they once seemed.
In recent times technological companies have heavily invested into self-driving cars. And airline companies have also followed this trend, albeit with less fanfare.
Airbus
Aviation industry giant, Airbus, is currently developing an air taxi. This taxi, dubbed Vahana, is a tilt-wing, multi-propeller aircraft capable of takeoff and flying about 50 miles. Although meant for urban transportation, it is not hard to imagine Airbus taking the leap to larger, more efficient aircraft.
Boeing
Despite the Boeing 737 Max disaster, Airbus's main rival, Boeing has revealed that plans for self-flying airplanes might be on the way sooner rather than later. The company's vice-president of Product Development, Mike Sinnet, at the 2016 Paris Air Show that "the basic building blocks of the (self-flying) technology clearly are available".
Effects of Automated Flying Systems
Self-flying aircraft come with different effects both positive and negative.
First of all, automated air systems can cause pilots to lose concentration. Since most of the work is done by the computer system, the pilot tends to be lax. This is reportedly what happened in the Air France Flight 447 crash in 2009. The autopilot switched itself off and the pilots were unable to figure out the course of safety.
Aside from losing focus, spending a lot of time flying with automated systems is reported to dull the ability of pilots to fly planes without help. Airplanes rely more and more on automated systems now. For example, a pilot of a Boeing commercial plane reportedly only manually flies the plane for 3-6 minutes.
The Aviation Industry's Stance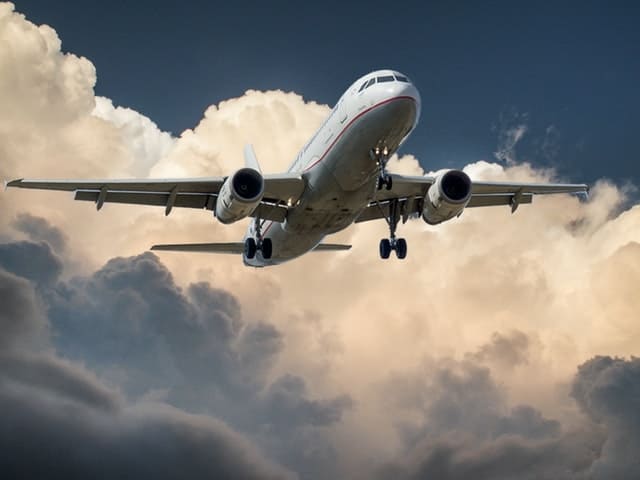 Despite some of the misgivings and effects, the aviation industry fully supports automated systems and is actively looking for ways to manufacture completely automated aircraft.
This stance is due to a couple of reasons.
Airliners claim that they would save money and solve the problem of a few qualified pilots in a single stroke with automated systems. By changing the design of the cockpit, and the front of the aircraft, they would save power expended and the cost of using such power.
As pointed out earlier the big players in the industry are actively testing out fully automated systems. Aside from Airbus and Boeing,  delivery agencies Amazon and UPS are developing their own crafts to help with automated deliveries.
The German company Volocopter has gone further by testing out air taxis since 2016. From Google to Uber to Bell, all the big players are actively interested in these vehicles.
The Consumer's Stance
The excitement in the aviation industry is not fully matched in the consumer market. Although many folks do not recognize the extent that automation plays in flying aircraft, reports suggest that most people are more comfortable with having a driver in the cockpit, instead of a computer.
The reason for this apprehension is mostly due to a lack of information about how much safer and efficient automated systems really are. If more people realized how much safer it is, they'd be more willing to adopt it.
The Future of Air Travel
The cold, hard truth is that automation is here to stay. As technology continues to grow and giants in the industry continue to pump money into funding, the automated system will continue to be used and developed.
Despite misgivings by the public, automated systems are the safest means of traveling. Air travel is statistically the safest means of travel, and most accidents have been as a result of human error, not machines.
Large airplanes might adopt fully automated systems later than smaller air taxis because of the cost and technology required, but we are convinced the future of air travel will be self-flying crafts sooner rather than later.
Travel Tech You Need This Summer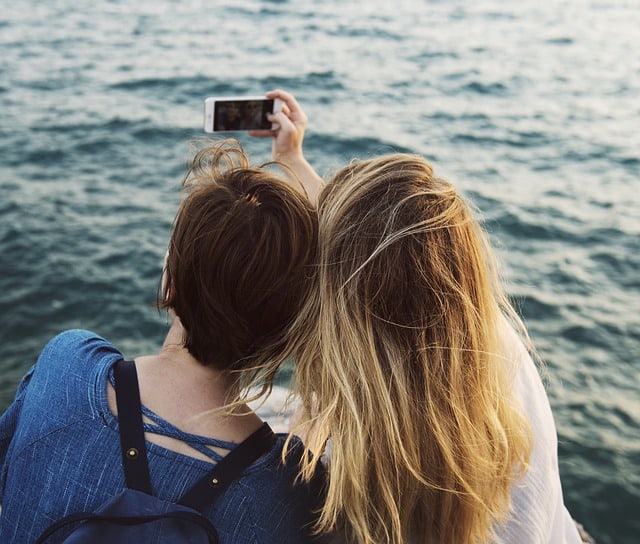 When you're going away on holiday or traveling, there is plenty of tech out there which can keep you connected, safe, and entertained. Check out this list to see what you should be packing this summer.
Power Bank
It is so annoying when your phone dies, and you need it most. So, whether it's to give someone a call to tell them you've arrived at your destination safely, to use Google maps to find out where you're going or for playing games to keep you entertained, you want to have a full battery, making Power banks the ultimate travel accessory. Whether you need to recharge your phone, laptop, Nintendo Switch, or any other piece of tech, a power bank will ensure you're not left without battery wherever you are. With so many to choose from as well so you can spend as little or as much as you want depending how much power you think you're going to need.
Waterproof Walkman
Whether you want to exercise while traveling or listen to music, audiobooks, or podcasts on the go, the Sony Waterproof Walkman is lightweight, takes up hardly any room and can keep up to 16GB of content on there. You can also use it while you're swimming in the pool or on the beach too.
Smartphone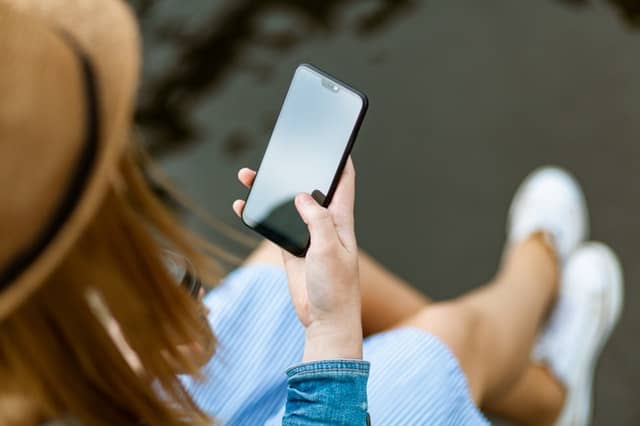 If you don't manage to take anything else, don't forget your smartphone. While it's good to keep in touch with people while you're away, smartphones also have excellent Camera quality now, plus there are apps that will allow you to edit your images on the go and then share pictures and video in real time on social media. Mobile entertainment is also a must on long journeys. Be careful, though, and make sure to keep your tech safe. However, to make life easier, you might want to know how to turn off two-factor authentication as the last thing you want when traveling is to be locked out of an account.
Portable Speaker
A Bluetooth portable speaker is a great holiday accessory to have for wherever you are. If you want music while you're in your hotel or villa, by the pool or even a waterproof speaker for the shower, then there are speakers available now to suit any budget and so many different needs.
E-Reader
If you love reading but can't take a pile of books with you when you're traveling, then get yourself an eReader, so that you will never be stuck for something to read. While you can always use your smartphone to read books, having a dedicated eReader is still a good idea as they're a lot cheaper and they can also be lighter than a book, yet they can store thousands of books. You can happily read your way through a fortnight-long holiday just by taking your eReader along. Most eReaders have a 6in screen, although some go a little bigger and they look more like paper and are easier on the eye than the color LCD screen of a phone or tablet.
5 Travel Items I Can't Leave Home Without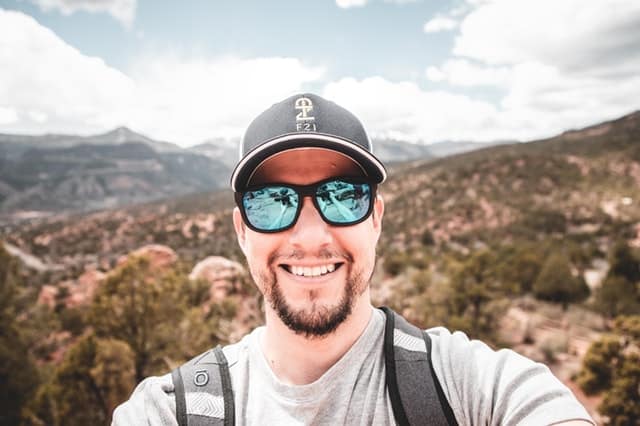 When you spend most of your time on the road, there comes a point where packing your bag becomes second nature. It's taken many trial and error runs of packing the unnecessary and leaving the necessary items at home…wishing I'd brought a certain item…. discovering that I didn't need such expensive products or even wishing I hadn't brought so much with me. 
Most seasoned travellers will say the same, that it takes a few backpacking adventures for you to really nail the bag packing element of travel. So, to give you a little help, I've put together a list of my top 5 travel items I can't leave home without. 
Good luck!
A good pair of sunglasses 
You have no idea how imperative a good pair of sunglasses are. When you're spending so much time in hot countries where the sun shines brightly all the time and you have to shield your eyes from the dust and dirt, a good pair of sunglasses is a must. Sure you can pick up a pair of cheap sunnies from a local market or shop, but will they have UV and UBV protection? Will they preserve your eyesight? Probably not. Which is why investing in a good pair of sunglasses like these here, is the right choice. Don't take your eyes for granted!
A small padlock
The unsung hero of the travelling world. A small padlock will come to your rescue more than once on the road, whether it's keeping the broken clip of your rucksack together, or its keeping potential thieves away from your camera, phone, laptop, passport or chocolate. Your hostel might provide lockers, but most wont have locks, so don't leave it to chance. I usually take two, one for my locker and the other to secure my day bag. It's true that a padlock might attract thieves to your bag, so try to keep it out of sight.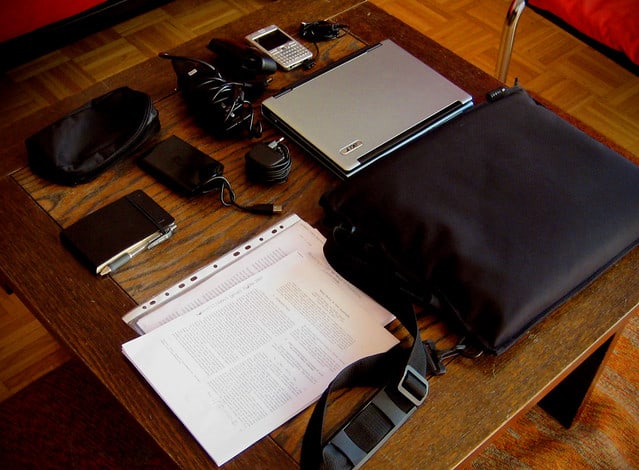 Earplugs
These little guys will be your new bet friend on the road. Whether you've rocked up to a new hostel with an "all night every night" party vibe, your new dorm mate is a bit of a snorer, or the couple in the room next door are very noisy…then these will come in handy. From drunken antics to loud traffic – always include several pairs in your bag. 
A sarong
Not just a fashion accessory, but a sarong is the perfect travel companion, why? Because of its versatility. Throw it on when you're a little chilly, use it to cover your legs when you're visiting temples or religious sites, it works as a skirt, a dress, a beach towel, a bed sheet or blanket, even something to drape over the toilet door to preserve your modesty, neck scarf and more! The possibilities are endless!
Hand sanitiser
Let's just say that they hand washing facilities aboard aren't always what we've come to expect. So, it's a good idea to travel with a small bottle of hand sanitiser, so if you're doing anything a little grimy, like touching door handles, money, or using the toilet, you can get rid of all those nasty germs and bacteria quickly. 

We have been wearing out our jandals (Kiwi for flip-flops) on our travel adventures around the world since 2009. We think our blog is thought provoking and a little witty. But we have been proven wrong before. Find out more about us here...
What Are You Looking For?