27 Must Follow Travelling Tips For Teenagers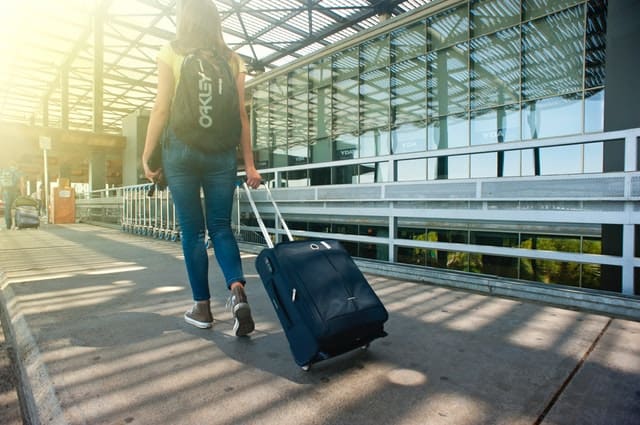 Traveling is something that everyone looks forward to. Whether somebody has summer vacations or the last few days of Christmas, a holiday is something that works as a social detox for many people out there. Since you're a teenager, therefore you need to be very cautious about traveling. You will be checked upon everything, and the chances are that you will also be not allowed to avail several products and services in a different region.
There are many things to keep in mind when it comes to traveling generally. However, as a teenager, you need to go the extra mile to make sure that your trip is worthwhile. Try to be patient while planning for the trip and make sure that every decision that you make is based on wisdom rather than illogical reasoning. Moreover, not many teens get an opportunity to travel in a year. Now that you have an opportunity, so it is important to make the best possible use of it.
What is the importance of traveling at a young age?
Young age is a time when one has maximum time and energy to do what they want. Traveling is more like a therapeutic session that relieves all sorts of stress and anxieties. We live in a world where technology has encapsulated the functionalities of our lives so much that we despise spending some valuable time with ourselves. There are many benefits of traveling at a young age. Let me list down some of them:
· Travelling gives a diverse experience at a young age and makes a person wiser for future.
· Traveling at a young age is easy, which is why one stays active and very fit.
· Many youngsters suffer from anxieties and depression early. Travelling can release stress and improve a person's mood.
· Young age is a time when a person is more active in befriending new people. Great travel experience can enhance a person's social cohesion with other people.
· Travel experience is a great addition to the resume of young people. Don't believe it? Yes, it's true. The travel experience can uplift a person's resume and increase the possible chances of a good opportunity in the commercial market.
Let me paddle you the following tips so that your travel experience can be better:
The travel experience can be made worthwhile when a person enjoys the journey and doesn't take stress on account of anything. There are many things that teens need to keep in mind. Following are some very important tips for all the youngsters who are about to travel.
1. Start saving now
Most teenagers live on pocket money, which is why they often get short of the budget when they're planning for such trips. Traveling to a new destination means that you will very likely be spending money on travel, food, accommodation, luxuries, etc. If you want to enhance the experience of having fun, then having an adequate amount of money is imperative. Start saving now so that you can join the bandwagon of your friends when it comes to going on that yellow brick road.
2. Choose Summer Holidays over winter
Summer is the most exotic time of the year when one can travel like a cosmopolitan everywhere. Traveling during the winter holidays is a lot more difficult because of the massive snow which is omnipresent along with a limited number of vacations. Moreover, you don't even need to carry a lot of luggage during the summer as compared to winter. Instead of taking holidays from college, it is better that you wait for the vacations and then set off for the journey.
3. Ask for parent's permission
Never set out for a trip if your parents don't agree to it. Keep in mind that parents are spending a lot of money on your education and other stuff. If they are stopping you from going out, then there must be a reason for it. Moreover, if you believe that they will reject because of the hefty finances of the trip, then manage the finances yourself before you talk to them. Seeking parents' permission is crucial, and they will very likely help you to a great extent if you acknowledge their decision.
4. Don't leave important assignments behind
Most teenagers who love to travel are very likely going to be in high school and college. This time of the academic career is important; therefore, it is important to pay attention to course work and all the assignments that are given. Before setting out on a trip, make sure that you are done with all the important work that was assigned. Don't choose a temporary trip over an important assignment that will affect your annual result. Therefore it is important to set out free when all the important work has been done.
5. Travel with a group of friends
Solo traveling isn't as much fun as it is when there are lots of friends around. The benefits of traveling with friends are that there is constant support; one feels safe, traveling expenses are shared, etc. However, if you are traveling internationally, then you can go for a solo trip. Make sure that you travel with those friends with whom you have great friendship chemistry. Most teenagers bump into useless fights and then regret being together. It is important to enjoy the trip rather than wasting it.
6. Try something new
Travelling doesn't just mean to sit in the car and drive as far as you can. Travel experience is the accumulation of different activities, food, long journey, camping, fishing, etc. Make sure that you try something new this time. If you did camping on your last trip, then go for other fun activities this time. A cosmopolitan experience is pivotal in life because it shapes up an individual for the better. There are many different games that you can play during the tour. Just make every moment of the journey super exciting.
7. Always travel with an adult
Since you're a teenager, therefore, you won't be allowed to do several things in the city. Therefore it is crucial to travel with an adult. Don't forget that you won't be allowed to drive, book a hotel, and buy booze. I am not suggesting you travel with your complete family, but somebody who is an adult from amongst your friend's social circle will be a great idea. If you want to drive in the city, then you can consult a Fake ID website because they have counterfeit documents that can assist during travel.
8. Try to choose a destination within your own country
Most people choose to travel to a different country when it comes to going through this experience. However, I would suggest that you travel within your own country to get to know the different cities and famous places within the boundaries. Moreover, since you're a young teen, therefore you should know what if feels like traveling to different places within the same country. If you travel to a new country, then you will have to spend extra money. Therefore try to cut your budget and do something that suits your needs.
9. Learn a new Language
Every state has its language and accent. If you're traveling to a different country; then your experience will surely be very different. Therefore there is no harm in learning a particular language. If you are visiting Paris for the first time, then you can learn a little bit of French so that you can easily have generic communication with the hotel staff and the locals. Trust me; the experience will be worthwhile if you will master a new communication mode.
10. Complete the documents
Many young people overlook the idea of completing their documents before setting out for a long journey. Don't be one of them and don't brush this issue under the carpet. If you're visiting a state where driving after 18 is allowed, then immediately apply for a driving license instead of risking the idea of driving and then getting caught up. Moreover, if you intend to visit more places, then do make a mention of that while applying for a visa.
11. Inform your loved ones and always look back
Your loved ones have got your back; therefore, there is no need to not inform them. In case you run into any sort of trouble, then inform your parents immediately. When one visits a new place, then there are a lot of things to cater for. Take a deep breath and travel with confidence. You will much likely be confronted by cops, locals, and trouble makers. You should be mentally prepared to interact with every one of them.
12. Don't forget the camera at home
Try to go on a social detox during the trip, which means that you need to set aside your phone and enjoy your trip to the fullest. Don't forget your camera at home and take great pictures with it. Since you're traveling with your friends, therefore it is imperative to enjoy the trip to the fullest and make some amazing memories. We live in a world where smartphones distract us from a lot of things. Be somebody who enjoys his/her time on long drives and the beach walks.
13. Discuss personal safety before leaving
This is a very major point that needs to be paid attention to. Before you set out for the journey with your friends, make everyone sit down and discuss personal safety. Keep in mind that the place you're visiting for the first time will be an alien land for you. Discuss all the possible things that you need during the trip. Pack your medical kit with all the necessary medicines. Keep in touch with a doctor at home so that if any issue arises during the journey, the expert can be contacted.
14. Don't shy away from taking suggestions from parents and friends
If you have already traveled before, then you must have hands-on experience for yourself. However, if you are setting out on a journey for the first time, then you certainly need a lot of suggestions. Don't run away from your parents if they give you their own experience of traveling. Keep in mind that you're a teen and they're old enough to give mindful advice. As a youngster, you will be shaped with the help of different experiences of life.
15. Strike a conversation with the locals
To have a multi-cultural experience during the tour, it is important to strike conversations with the locals of that place. Cut down the time that you spend on your phone and make every minute of the trip productive. Ask the locals for interesting information about the place and show gratitude if they're helping you out in navigating through the tour. Take pictures and make amazing memories with new people. Don't forget to befriend some of them. Making new friends in an alien land helps when a person in revisiting that place.
16. Don't be a cheap hand
Since you're out for traveling, therefore, don't refrain from shopping from the local industry. New places have exciting things that one can look forward to. Moreover, the small scale industry can only be encouraged if people make purchases from them. Get some souvenirs to your parents and friends. It is crucial to be wise enough when spending money on such things.
17. Make a travel VLOG
Your trip will not just be beneficial for you but will also prove to be of great help to those who intend to visit that place for the first time. If you are confident enough to make a self-video, then just go for it. Use a high definition camera and tell people about your trip. A travel VLOG will also be a great memory when you come back home. Therefore use creative ways to make the trip exciting and interesting. If you can't make a self-video, then ask one of your friends to shoot your video. With selfie cameras these days, the idea of recording Vlog's has become much easier.
18. Take some snacks along
Eating a lot during the trip is only going to make you look for more bathroom stops and cause nausea. Have some light snacks and refrain from taking full-fledged meals during the tour. The journey might take hours, which is why it is better to be active and free from any kind of stress. Many people start to puke during the tour because they eat a lot. Keep some light snacks in your bag and have some of them if you feel hungry. Enhance the experience of the tour by keeping your diet simple. Eat fresh fruits if you can and drink water to stay hydrated.
19. Don't hesitate in taking help
If you believe that you're heading in the wrong direction, then ask for help. If you're following a Google map, then that might take you in the right direction, however, if you are following a paper map, then you certainly need help. Instead of wasting time in finding the right way, you can simply ask the locals to navigate you towards your destination. However, if you are on a flight for the first time, they don't mind asking the airport staff to help you with everything that you are confused about.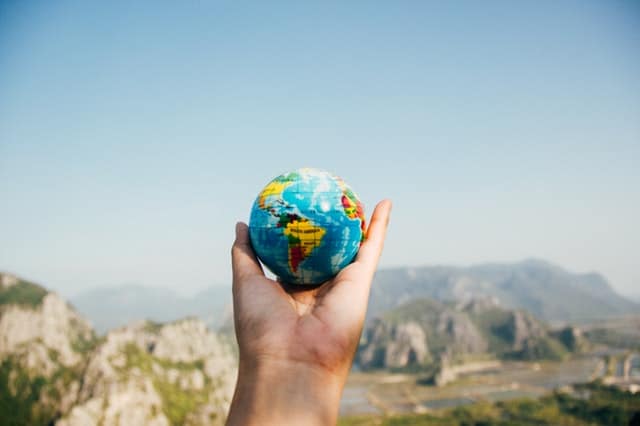 20. Don't shy away from complaining to the airport staff
If you have any issue that is serious and needs to the attention of the airport staff, then don't refrain from consulting them. Immediately report to them in case you have a major problem. Many people shy away from raising their voice and brush their issues under the carpet. Keep in mind that you've paid a hefty price for the air ticket. Therefore, it is your right to be entitled to all the benefits that are offered.
21. Don't start crying if the cops detain you
Young people get worried if the cops detain them in a new place. If you haven't done anything wrong, then there is no need to get worried. Be confident and handle the situation with wisdom. Produce your original documents to the cops and answer them wisely. Keep in mind that every state has its own rules and laws, which are why you must know the dos and don'ts of a new place. Something legal in your country might be illegal in the other state. Therefore always be mindful about doing anything in a new place such as camping in a prohibited area, shooting, swimming, smoking, etc.
22. Don't drive without a driving license
Driving license is a very crucial document to carry when you're driving. If you are accompanied by an adult, then let him/her drive. Don't carry the burden on your head at all. Getting caught up with a driving license can be quite devastating. If you're caught in your own country, then that might not be as much problematic as it would be if you're out in a different country. Therefore it is recommended that you get a driving license of the country that you're visiting.
23. Refrain from smoking weed, cigarettes or sheesha
Many teenagers have a habit of taking sheesha along on their long trips. As already mentioned, make this trip a healthy one and go on a social detox. Don't even try to think of smoking weed in a new place. You might get caught up and end up in jail. A trip can be made more challenging if you keep away from such activities. Talk to your friends before setting out for the trip. Carve some smart rules and make sure that everyone follows them throughout.
24. Avoid repetition
For this to happen, you need to get out of your comfort zone. To have a diverse experience of the trip, you need to move here and there. Don't just sit in the hotel room and play games on your phone. Try new and exciting things. Go camping, swimming, trekking, running, yoga, etc. However, don't just stick to one activity. The repetition of anything can make the experience monotonous.
25. Have fun
This is the most important tip that you need to take from the discussion here. Having fun is the most important goal of any trip. You might be having different objectives for setting out on a journey, but there is a possibility that you might miss out on any of them. Everyone has have their reasons for going out on long journeys. Not every tour is going to be successful in terms of achieving the objectives, but one can have lots of fun for sure.
26. Avoid packing clothes and other stuff in the same bag
When you're setting out for a trip, it is important to have all the necessities in your bag. However, one mistake that most teenagers do is that they use the same bag mutually. Never do that! Always have separate bags for each other. You possibly might use somebody else's toothbrush by mistake. Moreover, a serious fight might break out if somebody steals your stuff.
27. Avoid going to nightclubs and bars if you are not the legal age
Teenagers are often fascinated with nightclubs and bars. However, it is important to note that every club has its membership card without which a person cannot enter. If you intend to enter the club by bribing the club security, then you might get beaten up. Therefore it is better to refrain from spoiling the tour by considering a short term fun over a long tour fun.
Conclusion!
Lastly, it is very crucial to enjoy the trip and make sure that you benefit from every inch of it. It is suggested that you go on a social detox and just enjoy the long drive. As a teenager, it is important to explore yourself because you probably might not get enough time after you step foot into your practical life. Traveling in teenage is a great experience because it shapes up a person to be more cautious about everything in this world. Young people dare to change the dynamics of this world; therefore, it is important for even parents to allow them to fly so that they can learn.
Dogger-Lust: Finding Places to Stay for You and Your Dog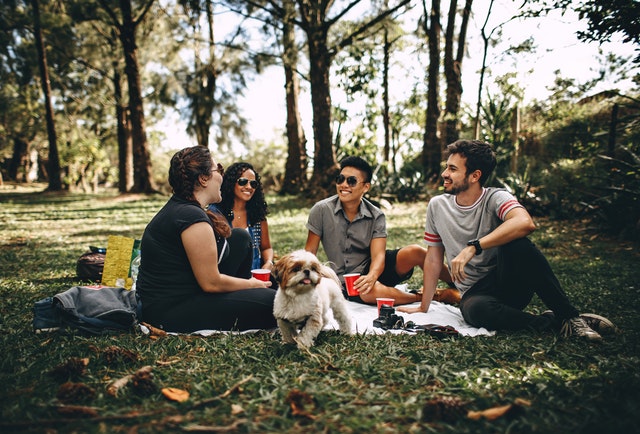 Travelling with your pets is rewarding but like all adventures, can be an expedition into the unknown. Whether it's navigating quarantine laws or finding a pet sitter for a night out, getting sorted with a pet in tow on the road, air or ocean can take time. However, the good news is that as the digital economy matures there are countless resources to assist you. Pet sitters? Plan ahead and Skype interview them for piece of mind before you arrive at your destination. Need a recommendation on pet friendly dining options? Most review sites will have a selection of places for you and pup to frequent. And perhaps most importantly, there is the ability to locate online the closest (and open) veterinary clinic. This can be vital in an emergency situation.
But what about accommodation? Some hotels are finally cottoning on the burgeoning market of travelling with pets and some accommodation sites are adding 'pet-friendly' filters to their search criteria. Of course, good old fashioned word-of-mouth and online reviews will also enable you to find less obvious pet friendly lodgings as well. However, we have had the most success by finding our ideal accommodation and then contacting the owner/management to make our case for allowing a pet to stay. In this case, developing a slick looking Pet CV may seem a tad twee, but it is generally only seen in the case of long term rentals – rather than travellers and those on holidays – so it's worth a shot. It's also worth noting that in dire circumstances many private or hotels will allow pets – at a price.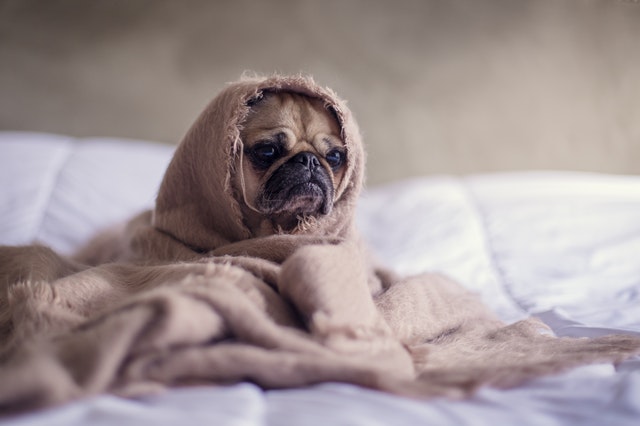 For the ultimate in pet friendly accommodation, there are several destinations that should be on bucket-list. In Europe, see Le Bristol in Paris and The Hoxton in Amsterdam. Dogs even stay for free at the Hotel Beau Rivage in Geneva. Leading the way in Asia is Japan's KAI Kinugawa, a sumptuous onsen lodging with a Japanese-style pet friendly room. If you're heading Down Under, check out The Langham in Sydney and Somerset on Elizabeth in Melbourne who both willingly welcome your pets. Worldwide, large chains such as Four Seasons Hotels and Resorts, Best Westerns, Fairmont Hotels and Ace Hotels (selected properties) all offer pet friendly accommodation of luxurious quality and an array of services from doggy spas to fine dining pet menus. 
Another way to ensure you and your dog are always welcome is to take your home with you – wherever you go. While Tiny Homes are making their mark in sustainable living, the humble caravan is ultimately more portable and your ticket to travelling with pets. 
Best of all, when you're back on home turf, just park your caravan and protect it until you're ready for your next adventure. We recommend the Adco motorhome cover for its durability and zippered panels meaning you don't have to completely remove it to get your vehicle. Bonus points for breathable, premium fabric that filters 99.8% of UV rays that over time damages your caravan's paintwork. Happy travelling! 
6 Tips to Choose a Good Tent and More [Infographic]
Probably one of the best ways to get away from it all is to return to a simpler existence, with just a handful of needs to cover. If you are looking for something like that, outdoor life and camping can be a good option, whether in a campsite or in the countryside.
If you need to buy a tent for the first time or if it has been a long time since the outdoor experiences, you should take into account some basic concepts due to the large number of models and new materials. The following are some tips that will help you in the choice.
>> Camping essential – a personal GPS tracking device that would work without cell service.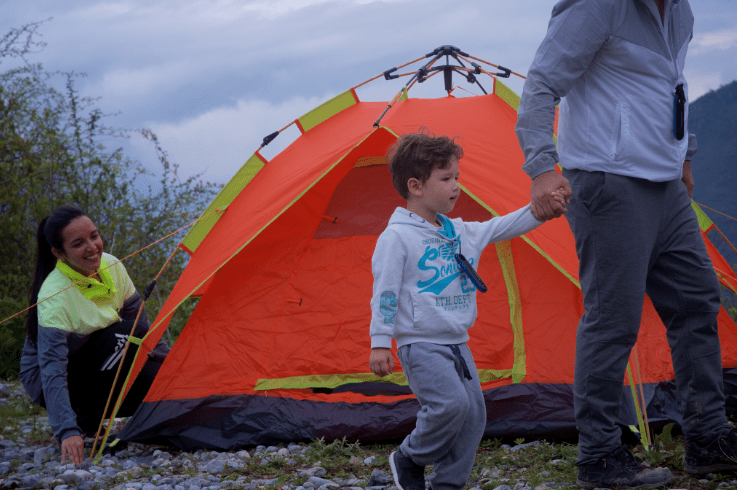 1. How many people will sleep in the tent?
Although normally each model of tent indicates the maximum occupancy that it tolerates, this number does not take into account the storage of equipment, the size of people, pets or the sleeping habits of each, for example, if they move or turn much. Then it is not bad to consider the team as an extra person and if you want to be standing inside it you will have to find out the maximum height.
2. Do you have to transport it long distances?
Not all tents are designed to be super light and, at the same time, shelter six people with all their equipment. If you are going to carry it in a backpack, you are clearly looking for the first, a small tent, with limited capacity and made with lightweight fabrics, but if you are looking for the second, then you should focus on heavier fabrics and materials that allow larger spaces.
The backpackers' tents are less spacious than the family ones that are normally transported by car and usually offer very little height.
3. The weather should not be set aside
In the case of strong winds, freezing rain, excessive sunlight or insects and bugs that bite the best will be a good and solid tent. That means polyester / nylon and mesh panels to provide protection and ventilation. Water resistance is indicated by a number that ranges between 400 and 2,000 (2,000 is the most waterproof).
Anyway do not overdo it, it is not the same an expedition to Aconcagua than a weekend a couple of hours from home. For a summer camp with 400 it will be fine.
4. With or without rooms?
Some tents offer divisions to create separate "rooms" inside, which is ideal for families with children. There is also the option of a porch area with waterproof windows that allow you to create an indoor / outdoor space in a tent, which helps keep annoying insects at bay and prevent entry with wet or muddy slippers. It is best to have an eave or apse, something very useful for storing equipment, cooking, changing wet clothes.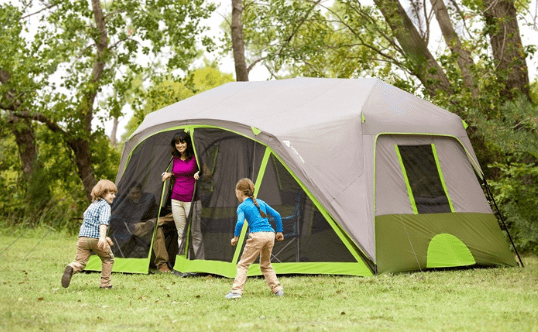 5. With a roof – much better
Tents that have an over-roof to the floor retain heat better and protect more from rain. It is important to keep in mind that a light color of the over-roof absorbs less solar radiation and warms its interior less, although it has a disadvantage that it allows the light to pass through a lot. On the other hand, if it is dark, and the tent is located in the shade, it will be cooler and less bright.
6. What material?
A minor aspect is the fabric. It must have cross ventilation so that condensation does not occur. The rips top or anti-tear fabrics are better than those of aluminized nylon and, obviously, those of common nylon since they are lighter and do not wear out.
The following infographic gives more tips for camping tent, including preparation, how to pitch a tent, pest control, etc.

Here's What Your Travel First Aid Kit Should Look Like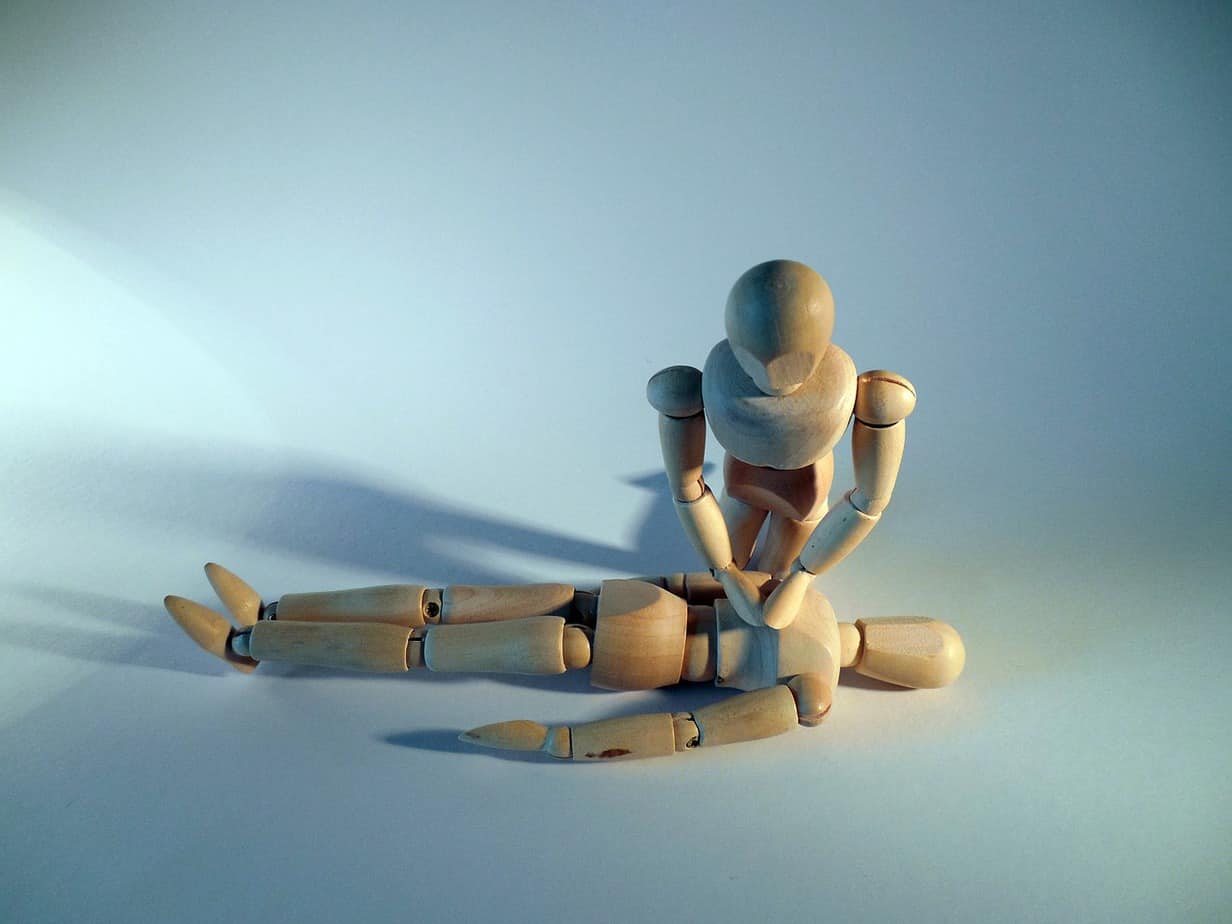 If you have heard it once, you have heard it a million times: do not travel away from home without at least a basic first aid kit. That is good advice. And if you frequently travel to remote locations where emergency help is hard to find, you might need more than just a basic kit. Plan to take a few more items with you – just in case.
As a benefit to readers, this post will explain just what a basic travel first aid kit should look like. It will also explain how to use your kit should you ever find yourself in an emergency situation. It goes without saying that first aid is often the determining factor in how well a patient recovers from accident related injuries.
Contents of a Good Kit
Basic, travel approved first aid kits are pretty common. You can buy them online and in all sorts of brick-and-mortar stores. A good kit suitable for a couple of days of hiking or camping in an area fairly close to civilized society would include all of the items listed below:
Strip Bandages – These are small, adhesive bandages ideal for small cuts and lacerations. They are also great for blisters and boils. Covering a small wound with a bandage helps keep out dirt and prevent infection.
Gauze Bandages – Whether your kit has gauze patches or a roll of gauze strips, this material is suitable for deeper wounds. Gauze is a material designed to absorb blood and promote clotting simultaneously.
Medical Tape – Gauze pads and strips are more easily held in place when you have medical tape. A high-quality medical tape will hold up even under wet conditions. It resists perspiration as well.
Antibiotic Ointment – Preventing a wound from getting infected is the purpose of antibiotic ointment. A decent tube of ointment can be very helpful without taking up a lot of space in your kit.
Pain Medication – A bottle of over-the-counter pain medication goes a long way toward making an injured patient more comfortable. Aspirin, acetaminophen, and ibuprofen are all good choices for pain relief.
Scissors – A good pair of scissors will be useful for cutting medical tape, trimming gauze pads, and safely removing skin from an open wound.
Tweezers – You might need a pair of tweezers to deal with splinters and small objects embedded in open wounds.
Thermal Blanket – It is a good idea to include a thermal blanket in your travel first aid kit. Though a lot of similar articles don't mention the blanket, the need for one becomes obvious when you understand how easily shock can set in following an accident. A thermal blanket is critical to keeping someone who is in shock warm.
The items listed here are the starting point for a basic first aid kit. If you plan to travel into remote areas for any length of time, you might want to consider some additional items such as water purification tablets, antidiarrheal medicine, rehydration salts, butterfly bandages, and a quick clot medication.
How to Use Your First Aid Kit
By now you should understand just how important it is to have a first aid kit with you when you travel. But there is more to first aid than simply assembling the supplies you need. You also have to know how to use them. There is no better source of knowledge than a first aid class offered by a qualified organisation.
Anyone who travels away from home regularly could benefit from taking a first aid class. A typical class teaches basic first aid techniques including wound dressing, stabilising fractured bones, performing CPR, and even dealing with a variety of animal and insect bites.
One of the things you quickly learn in first aid class is that the care you provide to an injured patient is not intended to be a substitute for comprehensive medical care. First aid is really just to stabilise an injured person until he or she can be transported to a medical facility.
The take-away here is that it is a good idea to learn how to use the supplies in your first aid kit to render emergency care for the purposes of stabilising an accident victim. If you do not know how to properly dress an open wound, for example, your patient could end up with a serious infection before he or she ever makes it to the hospital.
A travel first aid kit, even if it is just a basic kit, should be non-negotiable for people who frequently travel away from home. Good first aid kits can be found online and at brick-and-mortar retailers. You can make your own kit as well, by starting with a weatherproof container and filling it with the sorts of things listed in this post.

We have been wearing out our jandals (Kiwi for flip-flops) on our travel adventures around the world since 2009. We think our blog is thought provoking and a little witty. But we have been proven wrong before. Find out more about us here...
What Are You Looking For?