Love Diamond CBD, Love CBD Oil and Want to Visit Another State? Here's What You Need to Know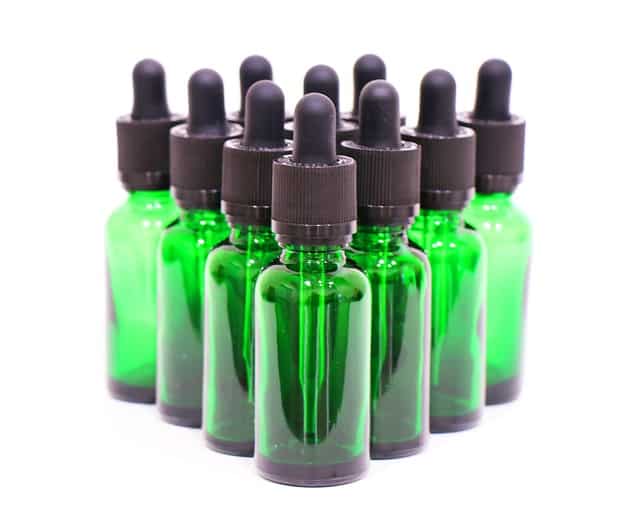 Cannabidiol (CBD) has powerful medicinal properties that could help with different mental and physical conditions. Those who use Diamond CBD and CBD oil would be well aware of the many advantages that the compound holds for them, which is exactly why they use it on a regular basis.
As opposed to many modern medicines, especially painkillers, this natural compound is also non-addictive. It is also non-psychoactive, which means that it can provide pain relief without the "high" feeling.
This makes it all the more appealing to those who want to maintain a healthy lifestyle while also seeking relief from symptoms caused by arthritis, cancer, and a host of other pain-inducing diseases.
CBD is also used by those who suffer from depression and anxiety, which in large part is due to its relaxing and calming properties. With that, the advantages that it holds for those who care about their beauty cannot be missed either. It is widely known that the compound can help them soothe their body after strenuous workouts, while also providing relief from conditions such as acne.
All in all, CBD can help people with an array of issues to the point where it becomes an essential part of their daily routine. That is why, when it comes to traveling, those who have come to enjoy the many benefits of CBD are often worried about using it while they are away from home.
What are the Rules of Traveling With CBD?
From entertainment figures to athletes, and from older adults to pets, it seems that everyone is using CBD to help with a number of everyday issues. With hemp legalization being signed into law last year, it would have seemed at the time that you could carry products containing cannabidiol oil anywhere without any harm.
But that created a lot of confusion when a great-grandmother with arthritis was arrested at Disney World checkpoint in Orlando, Florida.
In April 2019, it was reported that a 69 year old woman was arrested at the Happiest Place on Earth for possessing what appeared to law enforcement officials as "illegal narcotics believed to be THC oil."
Hester Jordan Burkhalter was visiting Disney World with her family after planning the trip for two years. Needless to say, the North Carolina resident could not have seen that she was going to be charged with the possession of Hashish in Florida, which is a felony.
After being released on bail for $2,000, Burkhalter described that she had been prescribed cannabidiol oil by her doctor for her arthritis. She mentioned that the compound helped her with the chronic pain that is associated with the condition.
While prosecutors eventually dropped charges, the livid grandmother did not take the incident lightly. It was reported in May that Burkhalter is suing Disney World and the Orange County Sherriff's office, while the deputies maintain that the oil she possessed had tested positive for tetrahydrocannabinol (THC), the cannabinoid found in marijuana that has psychoactive effects.
The incident was worrisome for those who depend on CBD for relief with their day to day conditions, but who still have to travel far from home for recreational or business purposes.
A Large Number of Travelers Rely on CBD
Incidentally, a couple of months before this incident happened, it was noted in the press how travelers started depending on CBD to help them with their day to day life – especially those with anxiety or panic disorder.
Once again, traveling with CBD had been considered safe at the time, due to how the Hemp Farming Act of 2018 effectively legalized hemp-derived CBD products. With that being said, it was understood that traveling with THC products or those that contained the psychoactive cannabinoid was quite risky to say the least.
While 11 states and Washington D.C. legalized marijuana for recreational use, possessing THC based products could be challenging if you were traveling out of those states. This held true even if those states were one of the 33 that legalized the use of medical marijuana.
At the time, it was also mentioned that despite hemp-products being considered legal, whenever the Transportation Security Administration (TSA) screened products that were derived from cannabis, they were reported to the law enforcement officials to be dealt accordingly with state law.
This made flying with CBD even more confusing. The passengers never knew what would happen while they were checking in for their flight, and if they would even be able to travel at all with their CBD products.
And the incident that happened in Florida only caused further confusion for those who wanted to travel with CBD.
Thankfully, the increasing discussion caused the TSA to look into the confusion and clear it up to a significant extent.
The TSA Quietly Revised Its Rules to Fly with CBD
Soon after the incident in Disney World, a discussion was sparked nationwide on the increasing usage of CBD, those who use it on a day to day basis, and how it is in no way a harmful substance to be treated with the stigma that often surrounds it.
With the Food and Drug Administration (FDA) having approved a CBD drug , the discussion only caught on to question the unjustified regulations on traveling with non-harmful or medicinal derivatives of cannabis.
As a consequence of these events, the TSA quietly revised its policy to accept hemp-derived cannabidiol oil as well as the FDA-approved CBD drug on flights.
This was a huge development for those who use CBD. It meant that they no longer had to wait in dread to see if their therapeutic, non-harmful, and completely safe alternative to harmful substances would be allowed on flights or not.
With that being said, the TSA did outline that any cannabidiol oil products which contain THC would not be allowed on flights.
What This Means for You and Your Travel Plans
This means that if you have cannabidiol oil that has any amounts of THC in it, then it would not be accepted on your flight.
If you want to use CBD products, then they need to be completely exclusionary of THC. Otherwise, the TSA can still direct you to law enforcement agents.
As for traveling by road to other states, research is key. If your own state allows you to hold CBD products without any issues, then it is not necessary that other states would do the same. Check for updated regulations that are pertinent to the location that you are traveling, and then carry your CBD products with you.
To be safe, you could use CBD products with no amount of THC in them, which would be allowed in most of those locations. But in order to avoid issues such as those that took place in Disney Land, make sure to do your research in the face of ever evolving laws. Regulations on cannabis are changing rapidly due to the society's friendlier stance towards the substance, which is why it's only prudent that you check for updated information.
And if you are only traveling city-to-city in your state where you are already using cannabidiol oil, then it would be safe to buy CBD oil and take it on the road with you. Restrictions on marijuana and CBD are mostly differential on state lines.
Regulations usually do not change in cities that are within the same state.
Self-Flying Planes And The Future Of Air Travel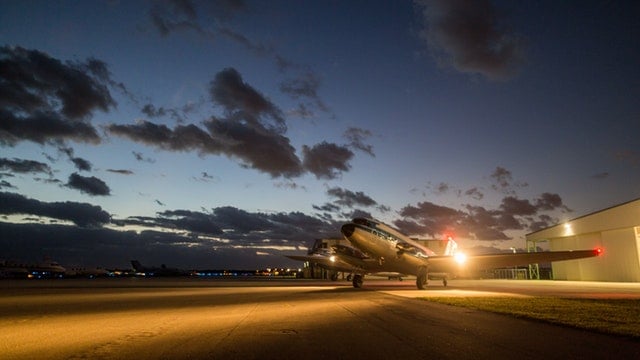 Since the Lion Air and Ethiopian Airline crashes of Boeing 737 Max planes were discovered to have been partly caused by software and automated systems, many people have wondered how safe automated air travel really is. Although some older commercial airliners still use good old fashioned pilots in the cockpit, a growing majority of commercial airliners have automated systems. These systems are capable of replacing pilots; controlling the aircraft and even complete safe landings.
Despite worries by consumers, it seems inevitable that the future of air travel will be self-flying planes. Self-flying planes used to be in the realm of sci-fi, but with innovations in technology, and the prospects of reduced costs for airliners, planes that self-fly aren't as far-fetched as they once seemed.
In recent times technological companies have heavily invested into self-driving cars. And airline companies have also followed this trend, albeit with less fanfare.
Airbus
Aviation industry giant, Airbus, is currently developing an air taxi. This taxi, dubbed Vahana, is a tilt-wing, multi-propeller aircraft capable of takeoff and flying about 50 miles. Although meant for urban transportation, it is not hard to imagine Airbus taking the leap to larger, more efficient aircraft.
Boeing
Despite the Boeing 737 Max disaster, Airbus's main rival, Boeing has revealed that plans for self-flying airplanes might be on the way sooner rather than later. The company's vice-president of Product Development, Mike Sinnet, at the 2016 Paris Air Show that "the basic building blocks of the (self-flying) technology clearly are available".
Effects of Automated Flying Systems
Self-flying aircraft come with different effects both positive and negative.
First of all, automated air systems can cause pilots to lose concentration. Since most of the work is done by the computer system, the pilot tends to be lax. This is reportedly what happened in the Air France Flight 447 crash in 2009. The autopilot switched itself off and the pilots were unable to figure out the course of safety.
Aside from losing focus, spending a lot of time flying with automated systems is reported to dull the ability of pilots to fly planes without help. Airplanes rely more and more on automated systems now. For example, a pilot of a Boeing commercial plane reportedly only manually flies the plane for 3-6 minutes.
The Aviation Industry's Stance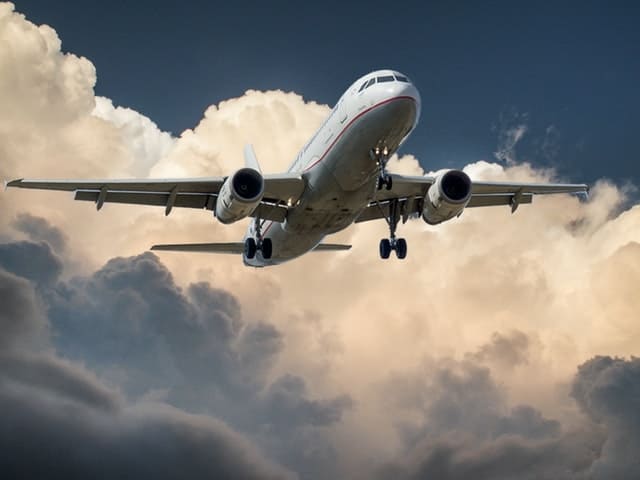 Despite some of the misgivings and effects, the aviation industry fully supports automated systems and is actively looking for ways to manufacture completely automated aircraft.
This stance is due to a couple of reasons.
Airliners claim that they would save money and solve the problem of a few qualified pilots in a single stroke with automated systems. By changing the design of the cockpit, and the front of the aircraft, they would save power expended and the cost of using such power.
As pointed out earlier the big players in the industry are actively testing out fully automated systems. Aside from Airbus and Boeing,  delivery agencies Amazon and UPS are developing their own crafts to help with automated deliveries.
The German company Volocopter has gone further by testing out air taxis since 2016. From Google to Uber to Bell, all the big players are actively interested in these vehicles.
The Consumer's Stance
The excitement in the aviation industry is not fully matched in the consumer market. Although many folks do not recognize the extent that automation plays in flying aircraft, reports suggest that most people are more comfortable with having a driver in the cockpit, instead of a computer.
The reason for this apprehension is mostly due to a lack of information about how much safer and efficient automated systems really are. If more people realized how much safer it is, they'd be more willing to adopt it.
The Future of Air Travel
The cold, hard truth is that automation is here to stay. As technology continues to grow and giants in the industry continue to pump money into funding, the automated system will continue to be used and developed.
Despite misgivings by the public, automated systems are the safest means of traveling. Air travel is statistically the safest means of travel, and most accidents have been as a result of human error, not machines.
Large airplanes might adopt fully automated systems later than smaller air taxis because of the cost and technology required, but we are convinced the future of air travel will be self-flying crafts sooner rather than later.
Travel Tech You Need This Summer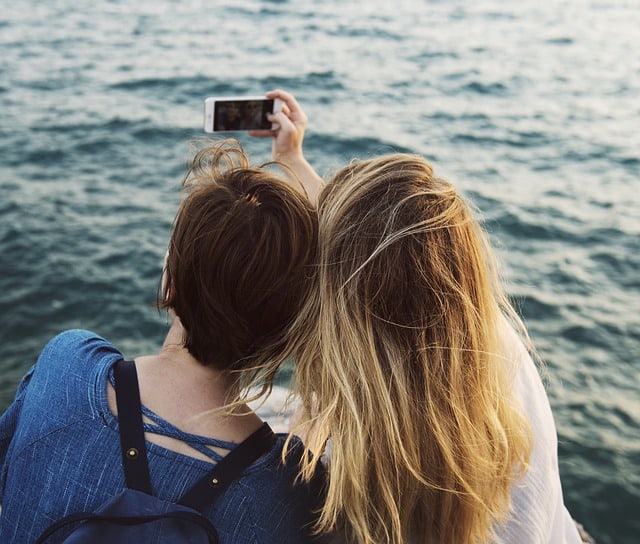 When you're going away on holiday or traveling, there is plenty of tech out there which can keep you connected, safe, and entertained. Check out this list to see what you should be packing this summer.
Power Bank
It is so annoying when your phone dies, and you need it most. So, whether it's to give someone a call to tell them you've arrived at your destination safely, to use Google maps to find out where you're going or for playing games to keep you entertained, you want to have a full battery, making Power banks the ultimate travel accessory. Whether you need to recharge your phone, laptop, Nintendo Switch, or any other piece of tech, a power bank will ensure you're not left without battery wherever you are. With so many to choose from as well so you can spend as little or as much as you want depending how much power you think you're going to need.
Waterproof Walkman
Whether you want to exercise while traveling or listen to music, audiobooks, or podcasts on the go, the Sony Waterproof Walkman is lightweight, takes up hardly any room and can keep up to 16GB of content on there. You can also use it while you're swimming in the pool or on the beach too.
Smartphone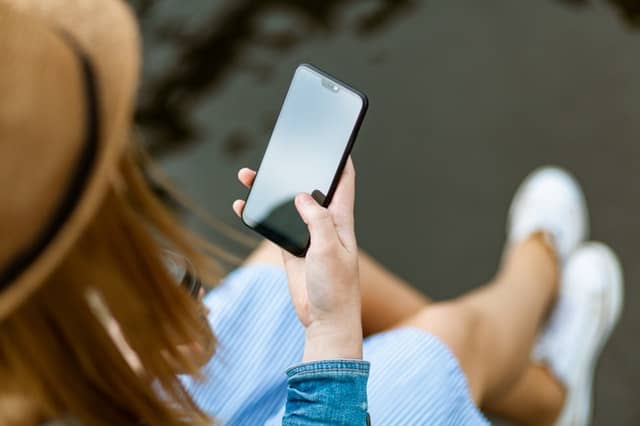 If you don't manage to take anything else, don't forget your smartphone. While it's good to keep in touch with people while you're away, smartphones also have excellent Camera quality now, plus there are apps that will allow you to edit your images on the go and then share pictures and video in real time on social media. Mobile entertainment is also a must on long journeys. Be careful, though, and make sure to keep your tech safe. However, to make life easier, you might want to know how to turn off two-factor authentication as the last thing you want when traveling is to be locked out of an account.
Portable Speaker
A Bluetooth portable speaker is a great holiday accessory to have for wherever you are. If you want music while you're in your hotel or villa, by the pool or even a waterproof speaker for the shower, then there are speakers available now to suit any budget and so many different needs.
E-Reader
If you love reading but can't take a pile of books with you when you're traveling, then get yourself an eReader, so that you will never be stuck for something to read. While you can always use your smartphone to read books, having a dedicated eReader is still a good idea as they're a lot cheaper and they can also be lighter than a book, yet they can store thousands of books. You can happily read your way through a fortnight-long holiday just by taking your eReader along. Most eReaders have a 6in screen, although some go a little bigger and they look more like paper and are easier on the eye than the color LCD screen of a phone or tablet.
5 Travel Items I Can't Leave Home Without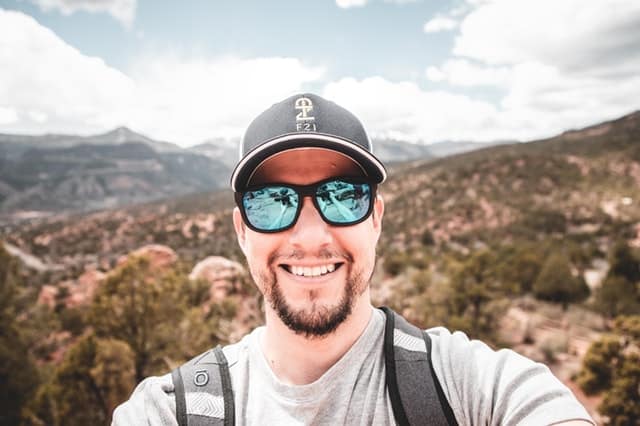 When you spend most of your time on the road, there comes a point where packing your bag becomes second nature. It's taken many trial and error runs of packing the unnecessary and leaving the necessary items at home…wishing I'd brought a certain item…. discovering that I didn't need such expensive products or even wishing I hadn't brought so much with me. 
Most seasoned travellers will say the same, that it takes a few backpacking adventures for you to really nail the bag packing element of travel. So, to give you a little help, I've put together a list of my top 5 travel items I can't leave home without. 
Good luck!
A good pair of sunglasses 
You have no idea how imperative a good pair of sunglasses are. When you're spending so much time in hot countries where the sun shines brightly all the time and you have to shield your eyes from the dust and dirt, a good pair of sunglasses is a must. Sure you can pick up a pair of cheap sunnies from a local market or shop, but will they have UV and UBV protection? Will they preserve your eyesight? Probably not. Which is why investing in a good pair of sunglasses like these here, is the right choice. Don't take your eyes for granted!
A small padlock
The unsung hero of the travelling world. A small padlock will come to your rescue more than once on the road, whether it's keeping the broken clip of your rucksack together, or its keeping potential thieves away from your camera, phone, laptop, passport or chocolate. Your hostel might provide lockers, but most wont have locks, so don't leave it to chance. I usually take two, one for my locker and the other to secure my day bag. It's true that a padlock might attract thieves to your bag, so try to keep it out of sight.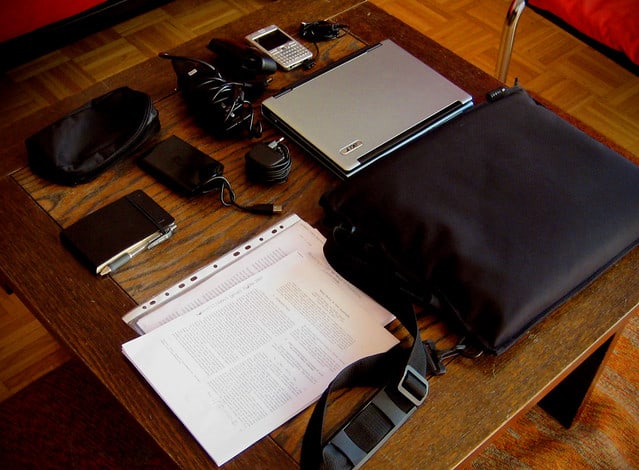 Earplugs
These little guys will be your new bet friend on the road. Whether you've rocked up to a new hostel with an "all night every night" party vibe, your new dorm mate is a bit of a snorer, or the couple in the room next door are very noisy…then these will come in handy. From drunken antics to loud traffic – always include several pairs in your bag. 
A sarong
Not just a fashion accessory, but a sarong is the perfect travel companion, why? Because of its versatility. Throw it on when you're a little chilly, use it to cover your legs when you're visiting temples or religious sites, it works as a skirt, a dress, a beach towel, a bed sheet or blanket, even something to drape over the toilet door to preserve your modesty, neck scarf and more! The possibilities are endless!
Hand sanitiser
Let's just say that they hand washing facilities aboard aren't always what we've come to expect. So, it's a good idea to travel with a small bottle of hand sanitiser, so if you're doing anything a little grimy, like touching door handles, money, or using the toilet, you can get rid of all those nasty germs and bacteria quickly. 

We have been wearing out our jandals (Kiwi for flip-flops) on our travel adventures around the world since 2009. We think our blog is thought provoking and a little witty. But we have been proven wrong before. Find out more about us here...
What Are You Looking For?