Love Diamond CBD, Love CBD Oil and Want to Visit Another State? Here's What You Need to Know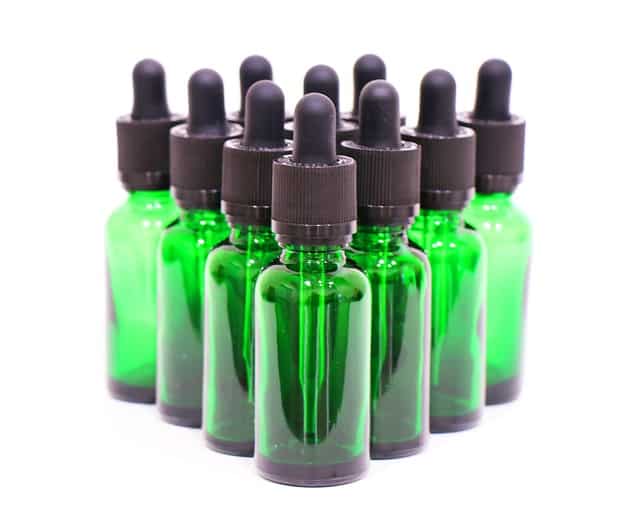 Cannabidiol or what we call CBD oil has powerful medicinal properties that could help with different mental and physical conditions. Those who use Diamond CBD and CBD oil would be well aware of the many advantages that the compound holds for them, which is exactly why they use it on a regular basis.
As opposed to many modern medicines, especially painkillers, this natural compound is also non-addictive. It is also non-psychoactive, which means that it can provide pain relief without the "high" feeling.
This makes it all the more appealing to those who want to maintain a healthy lifestyle while also seeking relief from symptoms caused by arthritis, cancer, and a host of other pain-inducing diseases.
CBD is also used by those who suffer from depression and anxiety, which in large part is due to its relaxing and calming properties. With that, the advantages that it holds for those who care about their beauty cannot be missed either. It is widely known that the compound can help them soothe their body after strenuous workouts, while also providing relief from conditions such as acne.
All in all, CBD can help people with an array of issues to the point where it becomes an essential part of their daily routine. That is why, when it comes to traveling, those who have come to enjoy the many benefits of CBD are often worried about using it while they are away from home.
What are the Rules of Traveling With CBD?
From entertainment figures to athletes, and from older adults to pets, it seems that everyone is using CBD to help with a number of everyday issues. With hemp legalization being signed into law last year, it would have seemed at the time that you could carry products containing cannabidiol oil anywhere without any harm.
But that created a lot of confusion when a great-grandmother with arthritis was arrested at Disney World checkpoint in Orlando, Florida.
In April 2019, it was reported that a 69 year old woman was arrested at the Happiest Place on Earth for possessing what appeared to law enforcement officials as "illegal narcotics believed to be THC oil."
Hester Jordan Burkhalter was visiting Disney World with her family after planning the trip for two years. Needless to say, the North Carolina resident could not have seen that she was going to be charged with the possession of Hashish in Florida, which is a felony.
After being released on bail for $2,000, Burkhalter described that she had been prescribed cannabidiol oil by her doctor for her arthritis. She mentioned that the compound helped her with the chronic pain that is associated with the condition.
While prosecutors eventually dropped charges, the livid grandmother did not take the incident lightly. It was reported in May that Burkhalter is suing Disney World and the Orange County Sherriff's office, while the deputies maintain that the oil she possessed had tested positive for tetrahydrocannabinol (THC), the cannabinoid found in marijuana that has psychoactive effects.
The incident was worrisome for those who depend on CBD for relief with their day to day conditions, but who still have to travel far from home for recreational or business purposes.
A Large Number of Travelers Rely on CBD
Incidentally, a couple of months before this incident happened, it was noted in the press how travelers started depending on CBD to help them with their day to day life – especially those with anxiety or panic disorder.
Once again, traveling with CBD had been considered safe at the time, due to how the Hemp Farming Act of 2018 effectively legalized hemp-derived CBD products. With that being said, it was understood that traveling with THC products or those that contained the psychoactive cannabinoid was quite risky to say the least.
While 11 states and Washington D.C. legalized marijuana for recreational use, possessing THC based products could be challenging if you were traveling out of those states. This held true even if those states were one of the 33 that legalized the use of medical marijuana.
At the time, it was also mentioned that despite hemp-products being considered legal, whenever the Transportation Security Administration (TSA) screened products that were derived from cannabis, they were reported to the law enforcement officials to be dealt accordingly with state law.
This made flying with CBD even more confusing. The passengers never knew what would happen while they were checking in for their flight, and if they would even be able to travel at all with their CBD products.
And the incident that happened in Florida only caused further confusion for those who wanted to travel with CBD.
Thankfully, the increasing discussion caused the TSA to look into the confusion and clear it up to a significant extent.
The TSA Quietly Revised Its Rules to Fly with CBD
Soon after the incident in Disney World, a discussion was sparked nationwide on the increasing usage of CBD, those who use it on a day to day basis, and how it is in no way a harmful substance to be treated with the stigma that often surrounds it.
With the Food and Drug Administration (FDA) having approved a CBD drug , the discussion only caught on to question the unjustified regulations on traveling with non-harmful or medicinal derivatives of cannabis.
As a consequence of these events, the TSA quietly revised its policy to accept hemp-derived cannabidiol oil as well as the FDA-approved CBD drug on flights.
This was a huge development for those who use CBD. It meant that they no longer had to wait in dread to see if their therapeutic, non-harmful, and completely safe alternative to harmful substances would be allowed on flights or not.
With that being said, the TSA did outline that any cannabidiol oil products which contain THC would not be allowed on flights.
What This Means for You and Your Travel Plans
This means that if you have cannabidiol oil that has any amounts of THC in it, then it would not be accepted on your flight.
If you want to use CBD products, then they need to be completely exclusionary of THC. Otherwise, the TSA can still direct you to law enforcement agents.
As for traveling by road to other states, research is key. If your own state allows you to hold CBD products without any issues, then it is not necessary that other states would do the same. Check for updated regulations that are pertinent to the location that you are traveling, and then carry your CBD products with you.
To be safe, you could use CBD products with no amount of THC in them, which would be allowed in most of those locations. But in order to avoid issues such as those that took place in Disney Land, make sure to do your research in the face of ever evolving laws. Regulations on cannabis are changing rapidly due to the society's friendlier stance towards the substance, which is why it's only prudent that you check for updated information.
And if you are only traveling city-to-city in your state where you are already using cannabidiol oil, then it would be safe to buy CBD oil and take it on the road with you. Restrictions on marijuana and CBD are mostly differential on state lines.
Regulations usually do not change in cities that are within the same state.
Hiking up and around the Caldera of Santorini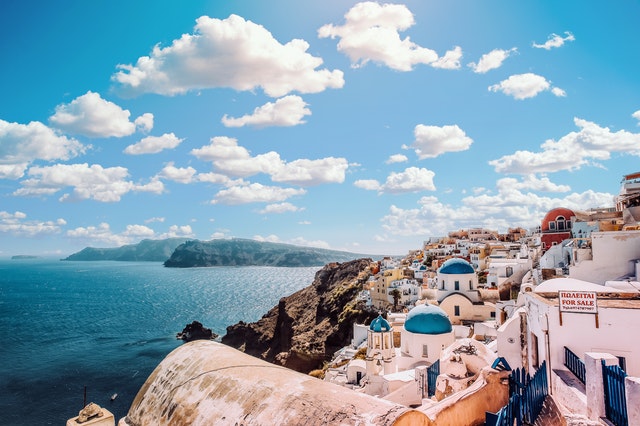 Can we think to typical summer destination where sunbathers go to revel in the sandy beaches. In fact, what draws visitors to this volcanic island is its unique architecture of white-washed houses sitting atop of the caldera, accompanied by the most amazing sunsets Instagram is so full of. 
The only way to really appreciate the beauty of this island is to explore it on foot. There are several hiking trails on Santorini that will take you up and down the winding paths connecting the points of interest you shouldn't miss. Grab some comfortable footwear and prepare to be stunned by the scenery along the way.
Hiking Trail of Ancient Thira
This trail can be done in two ways – either from Kamari Beach to Thira or from Perissa Beach to Thira and vice versa. Seeing as Santorini is one of Greece's most spectacular islands, it goes without saying that it is abundant in historical monuments and the ancient Thira is one of the greatest representatives. For this reason, hiking to Thira is ideal for those with a knack for history and the love of nature.
This is an easy trail lasting around an hour and a half (around 3 kilometers). You can start at Kamari known for its unique black-sand beach. You should head uphill toward Zoodohoos Pigi chapel and Ancient Thira where you can spend some time exploring the archeological sites. After that, the descent toward Perissa starts and the beach will come into view shortly. Parissa beach is 4 kilometers long, well-organized with lots of beach bars and restaurants you can enjoy after a lovely hike.
Hiking Trail from Pyrgos to Kamari or Perissa
Pyrgos is a small inland village that often gets overlooked in the face of Fira, Oia, or Imerovigli but it's actually rather charming and picturesque. This is why you can choose to hike through it and avoid the crowd usually encountered on the other more popular trails. 
Once you are in Pyrgos, it will take you around 6 kilometers to get to Kamari or Perissa. First, the path will lead you to Profitis Ilias Monastery which is also the highest point of the island so you can expect to catch some stunning views of the surroundings. Continue south and after 1 kilometer, you will come across yet another picturesque church – the Church of Christ. Similar to the previous trail, you will walk through the Ancient Thira where a signpost will await, telling you there is about an hour and a half until you reach Kamari or Perissa. From there on, you can choose your path depending on the beach you want to visit.
Hiking Trail from Fira to Oia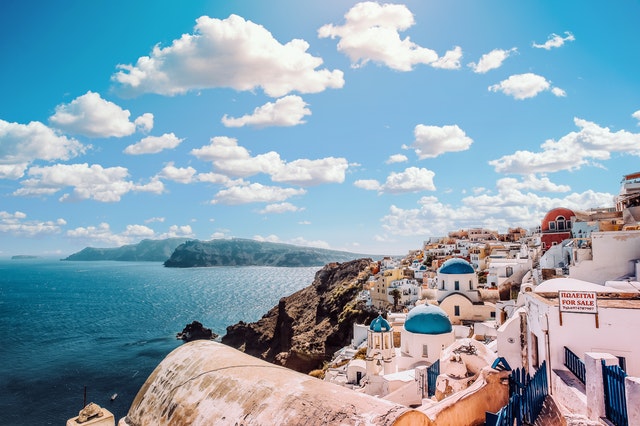 This is one of the most scenic and extensive walks along the Santorini's caldera that will take you from Fira (the island's capital) all the way to the northwestern tip of the island where Oia is located. The route is approximately 6.5 miles long which translates to 2 to 5 hours of walking, depending on your fitness level and the duration of breaks you make. 
Your route should start in Fira where you will head toward the north in the direction of Firostefani. The sea should be on your left the whole time and don't rely on the signposts too much as they are scarce. After reaching Firostefani, your next stop should be Imerovigli, a village just 8 minutes from Fira perched on a cliff of the caldera. Once in Imerovigli, you can choose between several mazy paths if you want to take a detour around the village. If not, just follow the path you came across which will push you forward toward Oia. This uphill walk will take you across one short section of the road where cars pass but that's just a 200-meter section after which you continue via a dirt path until you finally start descending toward Oia.
Hiking Trail in Thirassia
This hiking trail is not actually located on Santorini but on its neighboring Thirassia. Not only does it represent a stunning hiking experience but it also provides hikers with a unique opportunity to gaze at the caldera from an entirely different perspective. 
Ferries run regularly from Oia to Thirassia several times a day and the tickets are rather cheap so you can easily hop to Santorini's sister island. You can start at the village of Manolas and continue uphill until you reach the chapel of Prophet Elias. From then on, you will push ahead toward the southernmost part of the island where the monastery of Panagia is located. All the while, the majestic caldera will be visible just like the Aegean sea stretching in all directions. This track is almost 3 kilometers long and moderately difficult, easily crossed in less than an hour and 15 minutes. 
Additional Tips for Santorini Hiking
Stack up on water and snacks as there will be few shops along the way, some of which may not even be open at the time of your hike.

Embark on the journey as early as possible in order not to get scorched by the summer sun which reaches zenith as early as 11 am.

Prepare your route thoroughly and talk to the passers-by you meet along the trail in case you are not sure about the directions.

There is little to no shade along any of the trails so make sure you wear a hat and sunscreen.
Unmissable, Romantic New York For Couples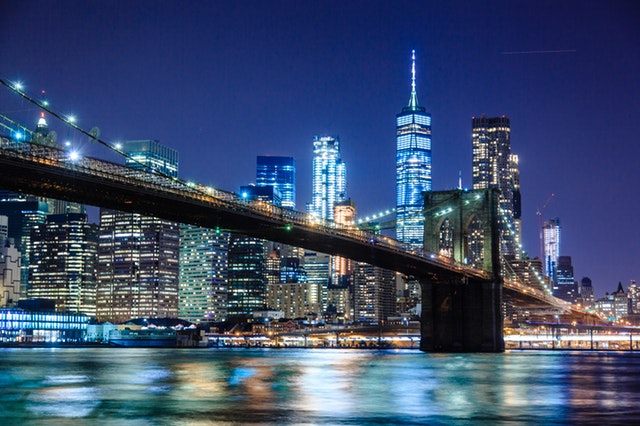 New York is the perfect destination for couples for so many reasons! There are incredible vistas and delicious food. Then there are the quirky bars and endless entertainments. There are even some pretty romantic spots to experience together if you know where to look. Something that we aim to help you with in the post below. 
Picnic In Central Park 
A long strip of green, in the grey of the metropolis, Central Park is a must for couples visiting New York. In fact, despite its diminutive size, there is no shortage of romantic spots to hang out here. 
For those with a literary bent try Conservatory Water were bronze statues of Alice in Wonderland, and Hans Christian Anderson are to be found. Alternatively, visiting Belvedere Castle can make you feel as if you have been transported into a fairytale. A place especially beautiful when the sun goes down and the moonlight glints off windows and turrets at night, 
Of course, if you want to add an extra layer of romance, taking along your own picnic is a smart idea. You can even go to places that will pack up a luxe lunch for you if you like?
Take In A Broadway Show 
Next, if you are looking for an enjoyable couples experience in the city that never sleeps, heading to the bright lights of Broadway should be your next consideration. In fact, it is where you will find some of the most famous productions in the world are being performed. 
Of course, how much you enjoy this experience as a couple, will have a lot to do with making the right show selection. Happily, there are so many shows to choose from, it should be relatively easy to find something that will delight you both. 
You can even get things like these Book of Mormon tickets online before your trip. Something that means you won't have to waste time queuing outside in the often bad weather to nab a seat. 
The Hayden Planetarium
Another popular location for couples to visit while in New York is the famous Hayden Planetarium. In fact, there you will find some pretty impressive science and natural history based exhibitions to geek out on.
Then there is the fantastic Dark Universe show projected onto the huge curved planetarium room. An experience that many couples enjoy together. 
Walk Brooklyn Bridge
Finally, one of the most romantic spots in the whole of New York is the Brooklyn Bridge. What many people do not realise is that it's entirely possible to walk the bridge. In fact, doing so can make an enjoyable couples-based activity. 
Of course, you can choose to make this 30-minute journey on foot at any time of the day. Although, once the sun goes down, and all the city lights are glowing is the most magical time. An experience that makes a stroll along Brooklyn Bridge perfect for couples looking for a romantic promenade. With the added bonus of getting to look out over the glorious city that is New York! 
A Quick Guide to Some of the Best Restaurants on Timog Avenue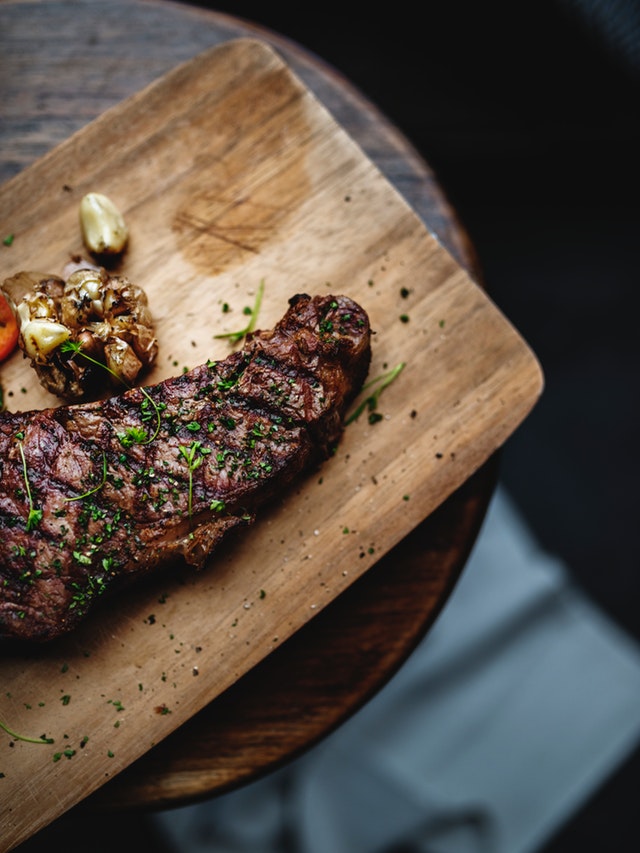 Timog Avenue (and its neighboring street, Tomas Morato) is well-known among the hip and young of Metro Manila as the place to be for a night of drinks and parties. Still, there's so much more to Timog than just craft beer, tasty cocktails, and pumping beats. Specifically, this long stretch of road in Quezon City is home to some of the best restaurants in town. It doesn't matter if you love Japanese, Korean, Italian, or Chinese cuisine; you're sure to find something here to satisfy your taste buds and your hungry tummy.
Are you ready for the ultimate gastronomic experience? Here's a short list of some of the best restaurants on Timog.
Steak 77
Steak 77, as the name suggests, is one of the best places to get juicy, flavorful steaks in the city. For something straightforward, go for the Steak 77 Ribeye. It has the perfect balance of seasonings, and it doesn't come with any sauces or unnecessary frills that will distract you from the succulent, melt-in-your mouth goodness of U.S. beef. Other must-try recipes here include the Classic Ribeye, the Classic Kagoshima Wagyu A5 Ribeye, and the US Angus Tomahawk. For some decadent indulgence, order the rich and tender Osso Buco. Steak 77 is located near Santi's Delicatessen, across the street from Go Hotel Timog. Drop by one of these days to satisfy your steak cravings!
81 Seihai
If you love sushi and maki, then you'll love 81 Seihai. It's a fairly new restaurant, with big, bold, and modern Japanese decor that stretches wall-to-wall and up to the ceiling. One of the best sellers at 81 Seihai is the Flaming Maki, which features a generous blanket of melted cheese and a dusting of togarashi for a spicy kick. Of course, there are also plenty of Japanese favorites in the menu like chicken karaage, gyoza, maki, ramen, and even wagyu cubes. There's also a wide array of main dishes if you're looking for a full meal, like the Beef Yakiniku Steak and the Grilled Salmon Teriyaki. The highlight of the restaurant, however, are their sushi specials. Executive chef Ronnie de Guzman has more than 10 years of experience in Japanese food preparation, so you know that every dish here is always up to stellar standards. If you're looking for a chill night out with some delicious Japanese fare to go with it, 81 Seihai is the perfect place.
Seoul in Timog
Are you a big fan of eat-all-you-can Korean barbecue? How about Korean buffets? Well, Seoul in Timog offers both. This bright, spacious, and minimalistically designed restaurant has everything you want in an "unli samgyup" place: quality cuts of meat at affordable prices. What's even better is that their Php 499 rate is already good for the eat-all-you-can Korean barbecue AND the buffet table. Talk about value for money! In addition, you don't have to worry about falling in line for too long, since the restaurant is quite big and can seat a lot of people. If you prefer, you can come in at odd hours. They're open from 11 AM up to 7 AM of the following day! Make sure to try their herb-based pork for a delicate, aromatic flavor.
Causeway Seafood Restaurant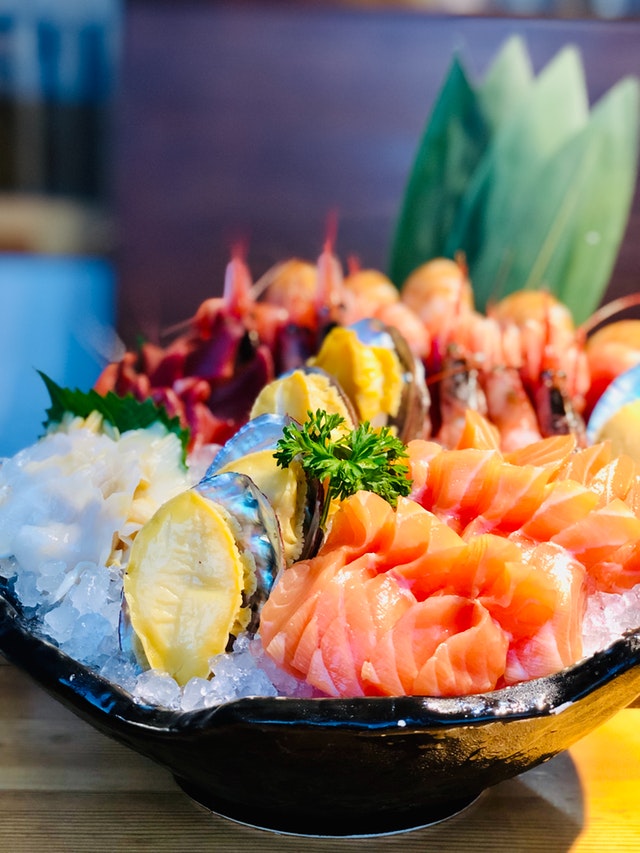 If you prefer Chinese food and dimsum in a family-style setting, Causeway Seafood Restaurant is a trusted name. You can find a wide range of Chinese favorites here, from yang chow fried rice to wonton shrimp noodles. They also serve beancurd rolls, tausi-style dishes, white chicken, sweet and sour pork, and egg yolk pie. For those who love dimsum, visit Causeway from 2 PM to 6 PM for their half-price deal. The place often gets crowded, which means the service slows down during peak hours. Despite this, people keep coming back time and again to enjoy Causeway's delicious food!
Cucina di Paulina
This Italian restaurant with a twist is located in 8 Seas Food Park. Just head up the stairs, and you'll be greeted by this unassuming restaurant that serves creative and delicious food. The owner, Bombay Suarez, is actually a wrestler. He's one of the pioneers of PWR (Philippine Wrestling Revolution),and he brings his passion in the PWR ring straight into kitchen of Cucina di Paulina. You can see and taste this in dishes like the Pigzza, a putok-batok pizza topped with bacon, chicharon, ham, lechon kawali, Italian sausage, pepperoni, and sisig. Eat it at your own risk! If you're more of a cheese aficionado than a meat-lover, then the Trio Formaggi is the pizza for you. For something lighter, go for the pasta dishes like the Pesto with Shrimp or the Truffled Chicken & Mushroom Alfredo.
These are just five of the many excellent restaurants and diners dotting the length of Timog Avenue. Give them a try the next time you're craving some good food!
We have been wearing out our jandals (Kiwi for flip-flops) on our travel adventures around the world since 2009. We think our blog is thought provoking and a little witty. But we have been proven wrong before. Find out more about us here...
What Are You Looking For?