Underrated Adventures in Niagara Falls
Niagara Falls is an ultimate destination. Even snobby travelers who avoid crowds and typical trips are pulled to Niagara by the allure of the jaw-dropping, heart-pounding waterfalls, so unlike anything else in the world. Yet, if you've been to Niagara Falls before — or if you want to escape the confines of the usual Niagara itinerary — you might be looking for something a bit different.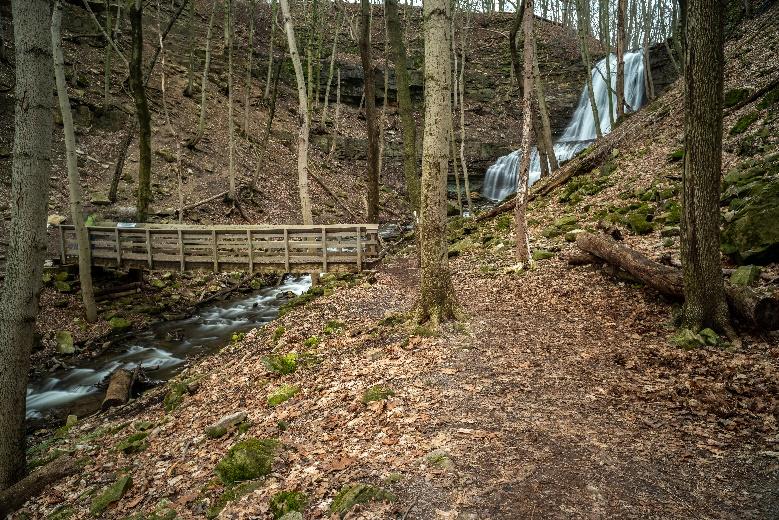 Thankfully, we have a few tips for you. You'll want to post up in one of the centrally located Niagara Falls hotels, because these adventures will take you all around the Niagara region, well away from the things you'll normally find on Niagara must-do lists.
The Rest of the Niagara Escarpment
Niagara Falls is undeniably beautiful and awe-inspiring, but in truth, it is merely a small part of the beauty and awesomeness of the Niagara Escarpment as a whole. The escarpment is an outstandingly long slope that extends from New York into Ontario, and also into Michigan, Wisconsin and Illinois. It was formed at the end of the last ice age when a glacier carved out a valley as it receded northward. In Ontario, much of the Niagara Escarpment remains untouched, natural forest land, meaning it offers a unique opportunity to experience nature on a trip to Niagara Falls.
While there are a few different ways to enjoy the escarpment, one of the best is a day hike (or more!) on the Bruce Trail. The Bruce is Canada's longest and oldest continuous footpath, stretching about 560 miles (900 kilometers) across the Bruce Peninsula. While it would take you more than a month to hike the whole thing, you can easily explore one of the Bruce's side trails, many of which pass through stunning landscapes and by fascinating Niagara history.
Short Hills and the Small Falls
Just outside of Niagara Falls proper, there is another important nature park worth visiting, if you have the time and interest. Bordering St. Catharines, a small town in the Niagara valley known for vineyards and wine tasting, is a Short Hills Provincial Park, a stretch of protected land that is home to native wildlife as well as some impactful views. As the name suggests, the terrain in the park is hilly, but tucked within them are a few smaller waterfalls that rival even Niagara Falls in simple beauty. You can spend a day hiking around the park, or you engage in other outdoor activities like horseback riding, fishing and mountain biking.
Fruit Picking in Niagara Orchards
The entire Niagara region is exceedingly fertile, making it prime territory not just for growing wine grapes but for growing other exciting produce, as well. Notably for visitors, the area outside Niagara Falls is filled with fruit orchards, and during certain times of year, Niagara growers are more than happy to welcome visitors onto orchard land to pick their peaches, cherries, apples and more. Different orchards and farms have different rules; you might pay for the fruit you pick by the pound or by the basketful — or you might merely pay a flat rate for access to the orchard.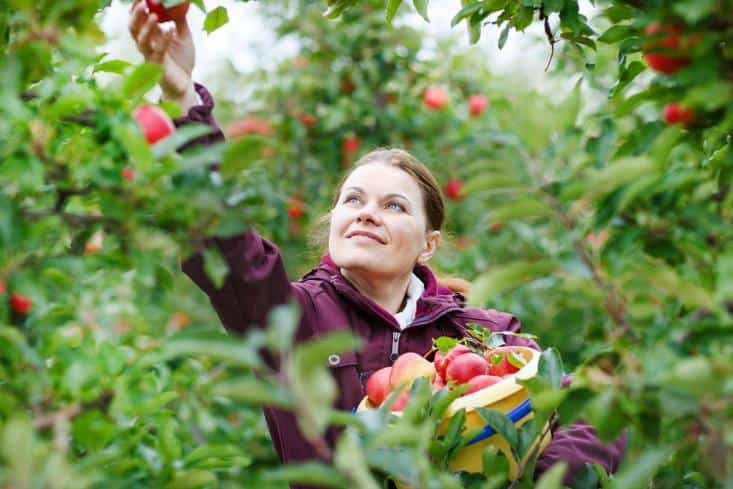 For even more fruity fun, you should plan your Niagara Falls trip to coincide with one of Niagara's fantastic fruit festivals. In small towns like Niagara-on-the-Lake, St. Catharines and Twenty Valley, you can find annual festivities celebrating the harvest of strawberries, cherries, peaches and more. These festivals often include live entertainment, a variety of fruit-filled baked goods as well as arts and crafts, so they are perfect for the whole family.
Anything to Do with Hockey
You might not know much about hockey — but that doesn't mean you won't enjoy participating in the joys of the sport on a trip to Niagara Falls. There are dozens of ways you can pay homage to Canada's favorite sport on your trip, including:
Attending a Niagara IceDogs game. Niagara Falls has its own major junior ice hockey team, the IceDogs, who are based in St. Catharines.
Visiting the Hockey Hall of Fame. Not far away in Toronto is the Hockey Hall of Fame, where you can see one-of-a-kind memorabilia and read about hockey's greatest legends.
Dining at the Blueline. This traditional diner is owned by hockey great Marcel Dionne and is known to serve other hockey greats, including Walter Gretzky and Gerry Cheevers.
A trip to Niagara Falls must include a day or two of exploring the falls and the city that surrounds them — but that doesn't mean you have to do everything that other tourists do. The above activities and attractions take you off the beaten Niagara path and into some unique and exciting adventures you won't soon forget.
Visiting Canada Soon? Here Are A Few Things You Should Know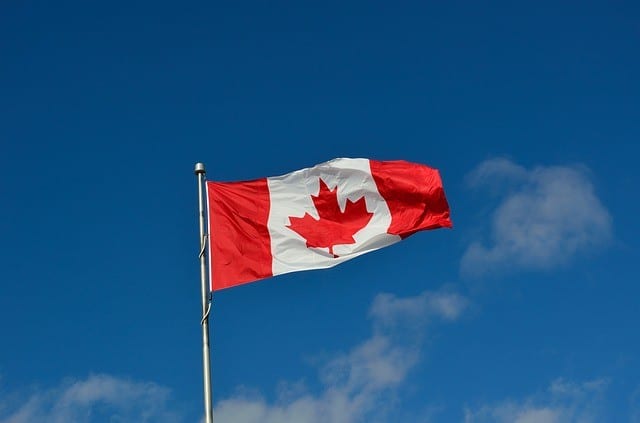 There's no doubt that Canada is one of the most stunning countries on the planet with plenty to offer eager travellers. However, if you are planning to visit the country for the first time, you likely have a few questions about the experience that awaits you. Below, we've sought to answer the most common questions first time visitors tend to ask, so you can be fully prepared to embrace all the wonders the country has to offer when you finally set foot on Canadian soil.
"Do I need a visa to visit Canada?"
As with most visa questions, the only way to answer this is by saying… it depends. Some passport holders – such as those from the USA – do not need a visa to travel to Canada, but the vast majority will need an eTA (Electronic Travel Authorization) in order to enter the country. Thankfully, you can go through the Canada visa application process online, so you should have no problem ensuring you have your eTA in place by the time you're ready to travel.
"What should I expect from the weather in Canada?"
Canada is a famously cold country, though you should be able to avoid the worst of this if visiting during the (Canadian) spring or summer. However, even in the warmer months of the year, even relatively warm areas rarely see temperatures above 27C, and temperatures can dip in the evenings so pack with this in mind. If you're visiting in autumn or winter, then pack a lot of cold-weather options; even major cities can become bitterly cold, while temperatures in more remote areas will plummet even further.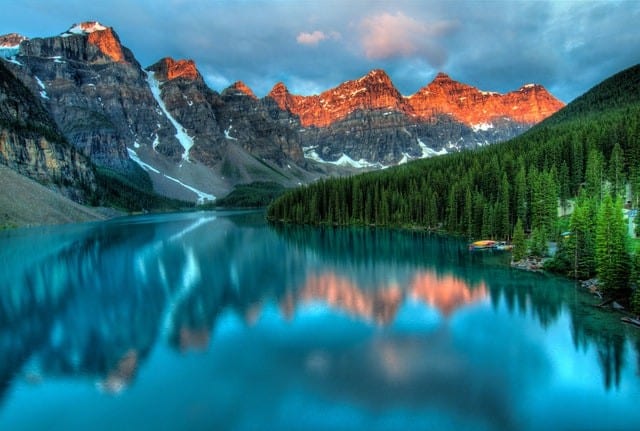 "Will I need to understand French?"
Canada has two national languages; English, of course, and French – so it's no surprise that visitors occasionally wonder if they'll need to understand French to navigate around the country. However, this is unlikely to be the case; even in parts of the country where French is the main language, such as Quebec, English is still spoken and included in road signs, so there's no need to specifically pick up a few Quebecois phrases prior to your visit.
"What side of the road do they drive on in Canada?"
If you're accustomed to driving in New Zealand, then hiring a car and driving in Canada will be a very different proposition; Canadians drive on the right-hand side of the road. In addition, you'll need to be particularly cautious if driving in cold weather conditions; Canadian roads can, unsurprisingly, become rather treacherous, so it might be best to stick to the public transport system during your stay.
"Do I have to pay for any medical treatment I might need in Canada?"
Yes, so you'll need to ensure you have good travel insurance that will cover any healthcare costs you may experience while visiting the country – hopefully you won't need to use it, but it's always best to err on the side of caution.
In conclusion
With the above questions answered, you should be ready to enjoy the wonders that your Canadian vacation is sure to bring – enjoy!

We have been wearing out our jandals (Kiwi for flip-flops) on our travel adventures around the world since 2009. We think our blog is thought provoking and a little witty. But we have been proven wrong before. Find out more about us here...
What Are You Looking For?