Visiting Canada Soon? Here Are A Few Things You Should Know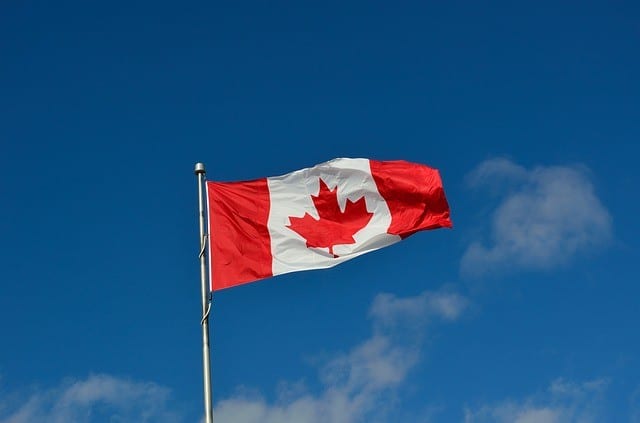 There's no doubt that Canada is one of the most stunning countries on the planet with plenty to offer eager travellers. However, if you are planning to visit the country for the first time, you likely have a few questions about the experience that awaits you. Below, we've sought to answer the most common questions first time visitors tend to ask, so you can be fully prepared to embrace all the wonders the country has to offer when you finally set foot on Canadian soil.
"Do I need a visa to visit Canada?"
As with most visa questions, the only way to answer this is by saying… it depends. Some passport holders – such as those from the USA – do not need a visa to travel to Canada, but the vast majority will need an eTA (Electronic Travel Authorization) in order to enter the country. Thankfully, you can go through the Canada visa application process online, so you should have no problem ensuring you have your eTA in place by the time you're ready to travel.
"What should I expect from the weather in Canada?"
Canada is a famously cold country, though you should be able to avoid the worst of this if visiting during the (Canadian) spring or summer. However, even in the warmer months of the year, even relatively warm areas rarely see temperatures above 27C, and temperatures can dip in the evenings so pack with this in mind. If you're visiting in autumn or winter, then pack a lot of cold-weather options; even major cities can become bitterly cold, while temperatures in more remote areas will plummet even further.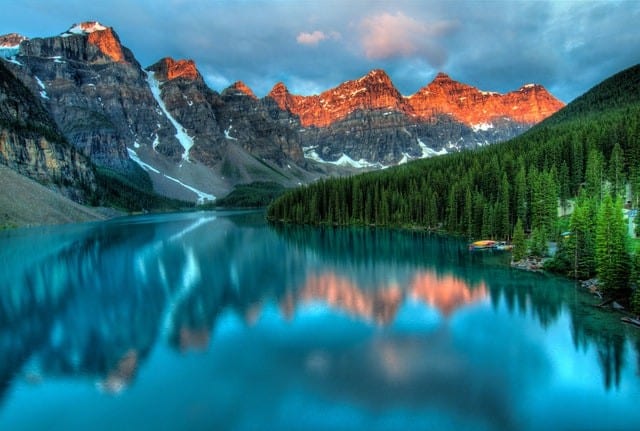 "Will I need to understand French?"
Canada has two national languages; English, of course, and French – so it's no surprise that visitors occasionally wonder if they'll need to understand French to navigate around the country. However, this is unlikely to be the case; even in parts of the country where French is the main language, such as Quebec, English is still spoken and included in road signs, so there's no need to specifically pick up a few Quebecois phrases prior to your visit.
"What side of the road do they drive on in Canada?"
If you're accustomed to driving in New Zealand, then hiring a car and driving in Canada will be a very different proposition; Canadians drive on the right-hand side of the road. In addition, you'll need to be particularly cautious if driving in cold weather conditions; Canadian roads can, unsurprisingly, become rather treacherous, so it might be best to stick to the public transport system during your stay.
"Do I have to pay for any medical treatment I might need in Canada?"
Yes, so you'll need to ensure you have good travel insurance that will cover any healthcare costs you may experience while visiting the country – hopefully you won't need to use it, but it's always best to err on the side of caution.
In conclusion
With the above questions answered, you should be ready to enjoy the wonders that your Canadian vacation is sure to bring – enjoy!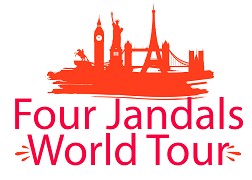 If You Think You Know Canada, Think Again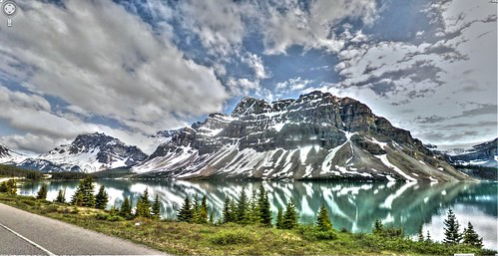 "Canada" (CC BY 2.0) by kevin dooley
Bring to mind the facts that you know about Canada and they're probably the most obvious ones – the Mounties always get their man, it's the world's biggest single producer of maple syrup and there's a crazy mix of both imperial and metric measurements. But, as you might expect from the second-largest country in the world (after Russia), there are a whole different set of facts that are less well known.
It has the world's longest coastline
At 202,080km or 125.567 miles, Canada's coastline is longer than any other country's in the world. So long, in fact, that if you decided that you were going to walk all the way around it and set off today you'd still be walking in four and a half years' time. What's more, you will have walked past the Atlantic, Arctic, and Pacific Oceans along the way.
It's been as cold as Mars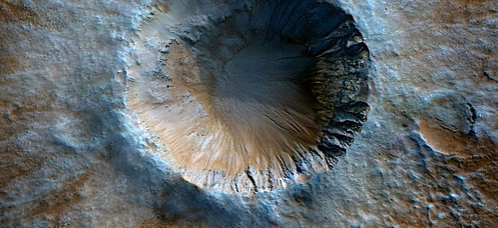 "Mars – Crater" (Public Domain) by mariagatmariagat
Anyone who's been to Canada in the winter will know that it can get pretty seriously chilly – Ottawa's average temperature in January is a little over -14°C. But back in 1947 the settlement of Snag, deep in the Yukon hit an all-time low of -63°C, around the same temperature you'd experience on one of the warmer days on Mars.
It's a casino lover's paradise
Cities like Las Vegas and Macau might be the high-profile casino centers but Canadians love to try their luck too. Right now, a huge new 330,000 sq.ft. casino is nearing completion in the center of Toronto and you only have to go online and browse site after site to see that there are numerous generous offers and bonuses available to encourage Canadians to enjoy their favorite games on the internet too.
You could fit whole countries into its national parks
Just as the cold is taken to extremes, so are the wide, open spaces. So, if you wanted to fit either Switzerland or Denmark in Alberta's Wood Buffalo National Park you could, with ease. Alternatively, either Israel or Albania would fit very snugly in the Northwest Territories' Nahanni National Park Reserve. It's also the country where you'll find 10% of all the world's forests and nearly 20% of its fresh water in over 30,000 lakes including 560 of them that are bigger than 100 sq. km.
It's where the Hawaiian pizza was invented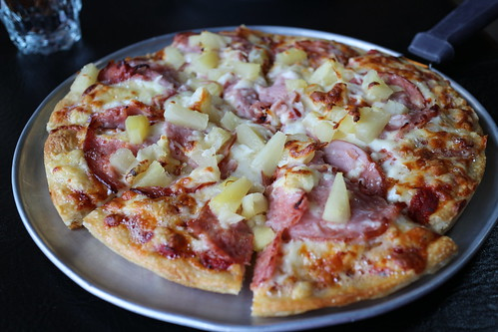 "Athena Pizza – Hawaiian Pizza" (CC BY 2.0) by elsie.hui
It's unlikely but it's true. The lasting legacy of the restaurateur Sam Panapoulos, who sadly passed away in 2017, was the pizza that tends to divide the population in equal measures. It came about because he and his brothers were looking for something different for their Ontario restaurant and thought the sweet and savory contrast would be popular. The pizza was named after the brand of tinned pineapple they were using – and the rest is history!
As you'd expect, there are a million and one other interesting facts about Canada and we'll leave you with one of the most surprising. Did you know that the familiar Canadian interjection "eh" has even earned a place in the country's official dictionary?
6 Fun Outdoor Activities To do in Canada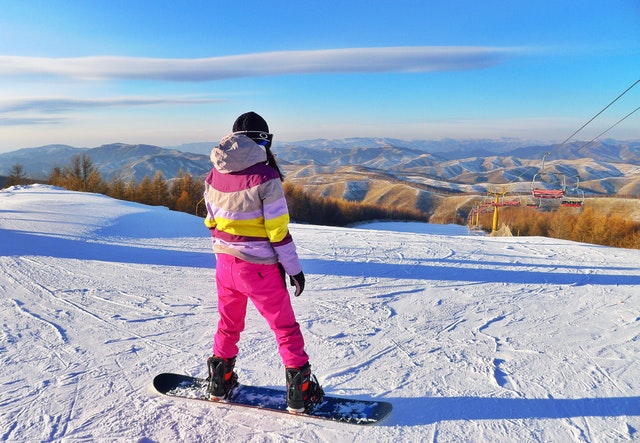 Canada is cherished by outdoorsy types for its gorgeous landscapes and multitude of fun activities. It's not all ice fishing and hockey, though. Here are six of the most unique experiences waiting for you up in the Great White North.
Ski and snowboard like a champ
An Olympic champ that is! It's no secret that Canada is home to some of the best skiing and snowboarding spots on Earth, but how many can say they let you race down the same paths as the best athletes of 82 nations?
In the snow-covered tourist town of Whistler, thrill-seekers can relive the 2010 Winter Olympics at the world-renowned 8000-acre Whistler Blackcomb resort or at the appropriately named Whistler Olympic Park, where the giant Olympic Rings still stand.
Go kayaking next to orcas
Soon to be a recognized Whale Heritage Site, the scenic Johnstone Strait near Vancouver Island is home to around 150 orcas every summer. Similarly hundreds of tourists find themselves drawn there for a chance to glimpse these amazing creatures up-close.
There's no better way to do that than in a kayak. With paddle in hand, rowers can float right alongside the enormous and friendly animals as they swim the clean, crystal waters.
Hang off the edge of the CN Tower
With a height of nearly 2000 feet, Toronto's CN Tower is one of the tallest free-standing structures in the world. Doesn't that just make you want to gather your friends and go dangling off the edge? If you said "yes," you might be crazy, but you're definitely in luck.
EdgeWalk allows visitors to walk the exterior perimeter of the tower's panoramic viewing area, completely hands-free while tethered to an overhead rail system. Guests can even lean over the side of the platform for a bird's eye view of the Toronto real estate market. All of it.
Try the Zen art of snow-tagging
What is snow-tagging, you ask? A uniquely Canadian answer to Zen gardening and a whimsical marriage of exercise and art, that's what. At La Mauricie National Park in Quebec, visitors wait for fresh snowfall (you never have to wait long in Canada), then strap on snowshoes and head outside to meticulously stomp out elaborate patterns with a little help from GPS of course.
It's kind of like UFO crop circles, but chillier. Afterwards, a quick hike up a nearby hill provides a chance to bask in the delicate winter beauty of your creation.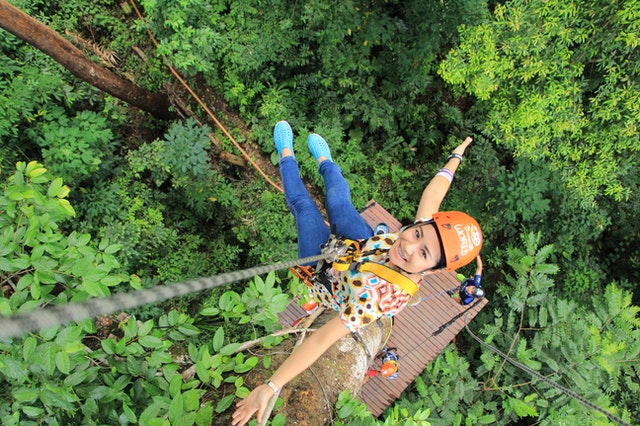 Ride a zip-line across Niagara Falls
Niagara Falls may be one of those majestic natural attractions in North America. It's certainly one of the most celebrated. If you've ever visited the falls and watched them dump over 3000 tons of water into the river below, you know how impressive a sight it really is.
The only way to make it more impressive? Go soaring over it with nothing but 2,200 feet of cable above you and empty air beneath.
Be amazed by the aurora borealis
Also known as the Northern Lights, aurora borealis is an enchanting natural phenomenon where electrically charged particles from the sun react to Earth's atmosphere and paint the night sky with dreamy splashes of green and pink light.
Aurora borealis occurs year-round, but in many parts of the world the artificial lights of our cities make it impossible to see. With 80% of Canada being virgin wilderness, remote villages like Yellowknife, Churchill, and Whitehorse provide a rare opportunity to witness the Northern Lights in all their psychedelic glory.
Underrated Adventures in Niagara Falls
Niagara Falls is an ultimate destination. Even snobby travelers who avoid crowds and typical trips are pulled to Niagara by the allure of the jaw-dropping, heart-pounding waterfalls, so unlike anything else in the world. Yet, if you've been to Niagara Falls before — or if you want to escape the confines of the usual Niagara itinerary — you might be looking for something a bit different.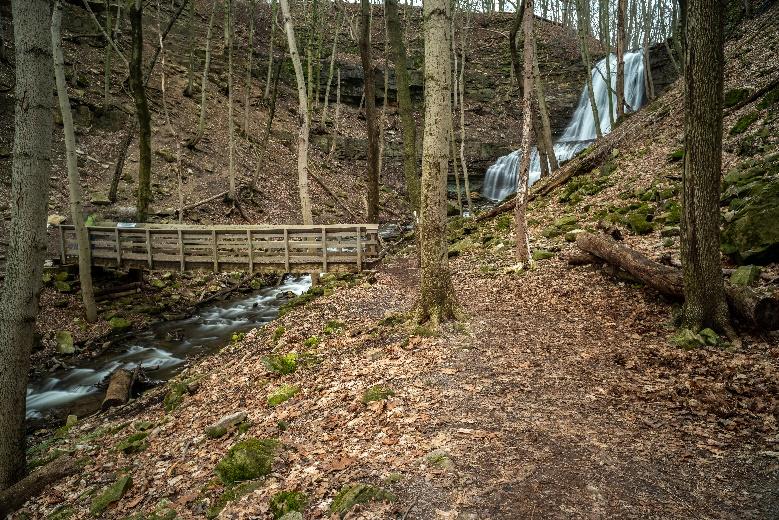 Thankfully, we have a few tips for you. You'll want to post up in one of the centrally located Niagara Falls hotels, because these adventures will take you all around the Niagara region, well away from the things you'll normally find on Niagara must-do lists.
The Rest of the Niagara Escarpment
Niagara Falls is undeniably beautiful and awe-inspiring, but in truth, it is merely a small part of the beauty and awesomeness of the Niagara Escarpment as a whole. The escarpment is an outstandingly long slope that extends from New York into Ontario, and also into Michigan, Wisconsin and Illinois. It was formed at the end of the last ice age when a glacier carved out a valley as it receded northward. In Ontario, much of the Niagara Escarpment remains untouched, natural forest land, meaning it offers a unique opportunity to experience nature on a trip to Niagara Falls.
While there are a few different ways to enjoy the escarpment, one of the best is a day hike (or more!) on the Bruce Trail. The Bruce is Canada's longest and oldest continuous footpath, stretching about 560 miles (900 kilometers) across the Bruce Peninsula. While it would take you more than a month to hike the whole thing, you can easily explore one of the Bruce's side trails, many of which pass through stunning landscapes and by fascinating Niagara history.
Short Hills and the Small Falls
Just outside of Niagara Falls proper, there is another important nature park worth visiting, if you have the time and interest. Bordering St. Catharines, a small town in the Niagara valley known for vineyards and wine tasting, is a Short Hills Provincial Park, a stretch of protected land that is home to native wildlife as well as some impactful views. As the name suggests, the terrain in the park is hilly, but tucked within them are a few smaller waterfalls that rival even Niagara Falls in simple beauty. You can spend a day hiking around the park, or you engage in other outdoor activities like horseback riding, fishing and mountain biking.
Fruit Picking in Niagara Orchards
The entire Niagara region is exceedingly fertile, making it prime territory not just for growing wine grapes but for growing other exciting produce, as well. Notably for visitors, the area outside Niagara Falls is filled with fruit orchards, and during certain times of year, Niagara growers are more than happy to welcome visitors onto orchard land to pick their peaches, cherries, apples and more. Different orchards and farms have different rules; you might pay for the fruit you pick by the pound or by the basketful — or you might merely pay a flat rate for access to the orchard.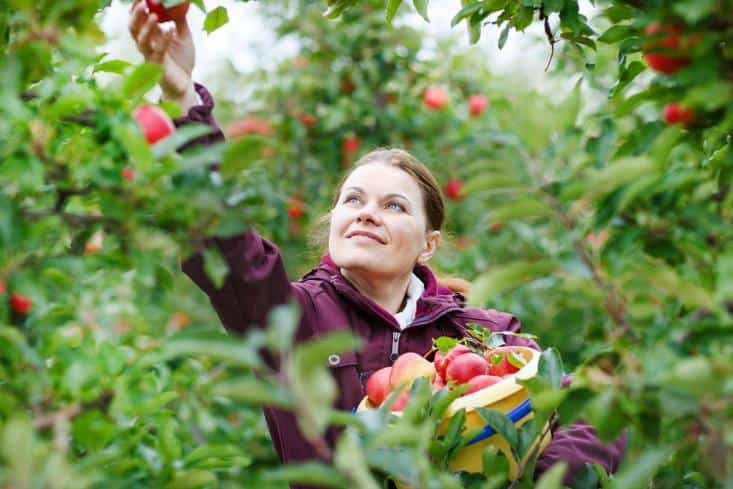 For even more fruity fun, you should plan your Niagara Falls trip to coincide with one of Niagara's fantastic fruit festivals. In small towns like Niagara-on-the-Lake, St. Catharines and Twenty Valley, you can find annual festivities celebrating the harvest of strawberries, cherries, peaches and more. These festivals often include live entertainment, a variety of fruit-filled baked goods as well as arts and crafts, so they are perfect for the whole family.
Anything to Do with Hockey
You might not know much about hockey — but that doesn't mean you won't enjoy participating in the joys of the sport on a trip to Niagara Falls. There are dozens of ways you can pay homage to Canada's favorite sport on your trip, including:
Attending a Niagara IceDogs game. Niagara Falls has its own major junior ice hockey team, the IceDogs, who are based in St. Catharines.
Visiting the Hockey Hall of Fame. Not far away in Toronto is the Hockey Hall of Fame, where you can see one-of-a-kind memorabilia and read about hockey's greatest legends.
Dining at the Blueline. This traditional diner is owned by hockey great Marcel Dionne and is known to serve other hockey greats, including Walter Gretzky and Gerry Cheevers.
A trip to Niagara Falls must include a day or two of exploring the falls and the city that surrounds them — but that doesn't mean you have to do everything that other tourists do. The above activities and attractions take you off the beaten Niagara path and into some unique and exciting adventures you won't soon forget.

We have been wearing out our jandals (Kiwi for flip-flops) on our travel adventures around the world since 2009. We think our blog is thought provoking and a little witty. But we have been proven wrong before. Find out more about us here...
What Are You Looking For?