27 Must Follow Travelling Tips For Teenagers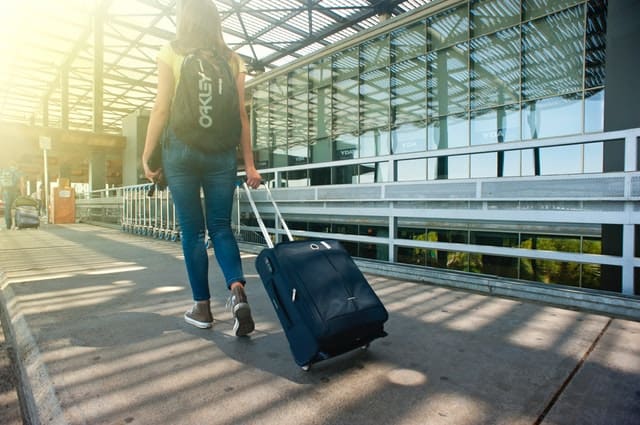 Traveling is something that everyone looks forward to. Whether somebody has summer vacations or the last few days of Christmas, a holiday is something that works as a social detox for many people out there. Since you're a teenager, therefore you need to be very cautious about traveling. You will be checked upon everything, and the chances are that you will also be not allowed to avail several products and services in a different region.
There are many things to keep in mind when it comes to traveling generally. However, as a teenager, you need to go the extra mile to make sure that your trip is worthwhile. Try to be patient while planning for the trip and make sure that every decision that you make is based on wisdom rather than illogical reasoning. Moreover, not many teens get an opportunity to travel in a year. Now that you have an opportunity, so it is important to make the best possible use of it.
What is the importance of traveling at a young age?
Young age is a time when one has maximum time and energy to do what they want. Traveling is more like a therapeutic session that relieves all sorts of stress and anxieties. We live in a world where technology has encapsulated the functionalities of our lives so much that we despise spending some valuable time with ourselves. There are many benefits of traveling at a young age. Let me list down some of them:
· Travelling gives a diverse experience at a young age and makes a person wiser for future.
· Traveling at a young age is easy, which is why one stays active and very fit.
· Many youngsters suffer from anxieties and depression early. Travelling can release stress and improve a person's mood.
· Young age is a time when a person is more active in befriending new people. Great travel experience can enhance a person's social cohesion with other people.
· Travel experience is a great addition to the resume of young people. Don't believe it? Yes, it's true. The travel experience can uplift a person's resume and increase the possible chances of a good opportunity in the commercial market.
Let me paddle you the following tips so that your travel experience can be better:
The travel experience can be made worthwhile when a person enjoys the journey and doesn't take stress on account of anything. There are many things that teens need to keep in mind. Following are some very important tips for all the youngsters who are about to travel.
1. Start saving now
Most teenagers live on pocket money, which is why they often get short of the budget when they're planning for such trips. Traveling to a new destination means that you will very likely be spending money on travel, food, accommodation, luxuries, etc. If you want to enhance the experience of having fun, then having an adequate amount of money is imperative. Start saving now so that you can join the bandwagon of your friends when it comes to going on that yellow brick road.
2. Choose Summer Holidays over winter
Summer is the most exotic time of the year when one can travel like a cosmopolitan everywhere. Traveling during the winter holidays is a lot more difficult because of the massive snow which is omnipresent along with a limited number of vacations. Moreover, you don't even need to carry a lot of luggage during the summer as compared to winter. Instead of taking holidays from college, it is better that you wait for the vacations and then set off for the journey.
3. Ask for parent's permission
Never set out for a trip if your parents don't agree to it. Keep in mind that parents are spending a lot of money on your education and other stuff. If they are stopping you from going out, then there must be a reason for it. Moreover, if you believe that they will reject because of the hefty finances of the trip, then manage the finances yourself before you talk to them. Seeking parents' permission is crucial, and they will very likely help you to a great extent if you acknowledge their decision.
4. Don't leave important assignments behind
Most teenagers who love to travel are very likely going to be in high school and college. This time of the academic career is important; therefore, it is important to pay attention to course work and all the assignments that are given. Before setting out on a trip, make sure that you are done with all the important work that was assigned. Don't choose a temporary trip over an important assignment that will affect your annual result. Therefore it is important to set out free when all the important work has been done.
5. Travel with a group of friends
Solo traveling isn't as much fun as it is when there are lots of friends around. The benefits of traveling with friends are that there is constant support; one feels safe, traveling expenses are shared, etc. However, if you are traveling internationally, then you can go for a solo trip. Make sure that you travel with those friends with whom you have great friendship chemistry. Most teenagers bump into useless fights and then regret being together. It is important to enjoy the trip rather than wasting it.
6. Try something new
Travelling doesn't just mean to sit in the car and drive as far as you can. Travel experience is the accumulation of different activities, food, long journey, camping, fishing, etc. Make sure that you try something new this time. If you did camping on your last trip, then go for other fun activities this time. A cosmopolitan experience is pivotal in life because it shapes up an individual for the better. There are many different games that you can play during the tour. Just make every moment of the journey super exciting.
7. Always travel with an adult
Since you're a teenager, therefore, you won't be allowed to do several things in the city. Therefore it is crucial to travel with an adult. Don't forget that you won't be allowed to drive, book a hotel, and buy booze. I am not suggesting you travel with your complete family, but somebody who is an adult from amongst your friend's social circle will be a great idea. If you want to drive in the city, then you can consult a Fake ID website because they have counterfeit documents that can assist during travel.
8. Try to choose a destination within your own country
Most people choose to travel to a different country when it comes to going through this experience. However, I would suggest that you travel within your own country to get to know the different cities and famous places within the boundaries. Moreover, since you're a young teen, therefore you should know what if feels like traveling to different places within the same country. If you travel to a new country, then you will have to spend extra money. Therefore try to cut your budget and do something that suits your needs.
9. Learn a new Language
Every state has its language and accent. If you're traveling to a different country; then your experience will surely be very different. Therefore there is no harm in learning a particular language. If you are visiting Paris for the first time, then you can learn a little bit of French so that you can easily have generic communication with the hotel staff and the locals. Trust me; the experience will be worthwhile if you will master a new communication mode.
10. Complete the documents
Many young people overlook the idea of completing their documents before setting out for a long journey. Don't be one of them and don't brush this issue under the carpet. If you're visiting a state where driving after 18 is allowed, then immediately apply for a driving license instead of risking the idea of driving and then getting caught up. Moreover, if you intend to visit more places, then do make a mention of that while applying for a visa.
11. Inform your loved ones and always look back
Your loved ones have got your back; therefore, there is no need to not inform them. In case you run into any sort of trouble, then inform your parents immediately. When one visits a new place, then there are a lot of things to cater for. Take a deep breath and travel with confidence. You will much likely be confronted by cops, locals, and trouble makers. You should be mentally prepared to interact with every one of them.
12. Don't forget the camera at home
Try to go on a social detox during the trip, which means that you need to set aside your phone and enjoy your trip to the fullest. Don't forget your camera at home and take great pictures with it. Since you're traveling with your friends, therefore it is imperative to enjoy the trip to the fullest and make some amazing memories. We live in a world where smartphones distract us from a lot of things. Be somebody who enjoys his/her time on long drives and the beach walks.
13. Discuss personal safety before leaving
This is a very major point that needs to be paid attention to. Before you set out for the journey with your friends, make everyone sit down and discuss personal safety. Keep in mind that the place you're visiting for the first time will be an alien land for you. Discuss all the possible things that you need during the trip. Pack your medical kit with all the necessary medicines. Keep in touch with a doctor at home so that if any issue arises during the journey, the expert can be contacted.
14. Don't shy away from taking suggestions from parents and friends
If you have already traveled before, then you must have hands-on experience for yourself. However, if you are setting out on a journey for the first time, then you certainly need a lot of suggestions. Don't run away from your parents if they give you their own experience of traveling. Keep in mind that you're a teen and they're old enough to give mindful advice. As a youngster, you will be shaped with the help of different experiences of life.
15. Strike a conversation with the locals
To have a multi-cultural experience during the tour, it is important to strike conversations with the locals of that place. Cut down the time that you spend on your phone and make every minute of the trip productive. Ask the locals for interesting information about the place and show gratitude if they're helping you out in navigating through the tour. Take pictures and make amazing memories with new people. Don't forget to befriend some of them. Making new friends in an alien land helps when a person in revisiting that place.
16. Don't be a cheap hand
Since you're out for traveling, therefore, don't refrain from shopping from the local industry. New places have exciting things that one can look forward to. Moreover, the small scale industry can only be encouraged if people make purchases from them. Get some souvenirs to your parents and friends. It is crucial to be wise enough when spending money on such things.
17. Make a travel VLOG
Your trip will not just be beneficial for you but will also prove to be of great help to those who intend to visit that place for the first time. If you are confident enough to make a self-video, then just go for it. Use a high definition camera and tell people about your trip. A travel VLOG will also be a great memory when you come back home. Therefore use creative ways to make the trip exciting and interesting. If you can't make a self-video, then ask one of your friends to shoot your video. With selfie cameras these days, the idea of recording Vlog's has become much easier.
18. Take some snacks along
Eating a lot during the trip is only going to make you look for more bathroom stops and cause nausea. Have some light snacks and refrain from taking full-fledged meals during the tour. The journey might take hours, which is why it is better to be active and free from any kind of stress. Many people start to puke during the tour because they eat a lot. Keep some light snacks in your bag and have some of them if you feel hungry. Enhance the experience of the tour by keeping your diet simple. Eat fresh fruits if you can and drink water to stay hydrated.
19. Don't hesitate in taking help
If you believe that you're heading in the wrong direction, then ask for help. If you're following a Google map, then that might take you in the right direction, however, if you are following a paper map, then you certainly need help. Instead of wasting time in finding the right way, you can simply ask the locals to navigate you towards your destination. However, if you are on a flight for the first time, they don't mind asking the airport staff to help you with everything that you are confused about.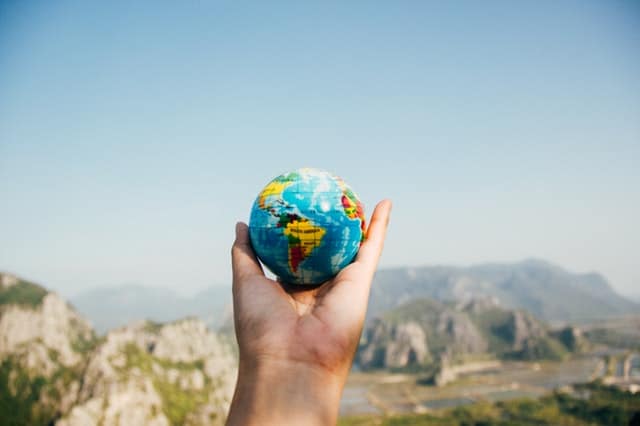 20. Don't shy away from complaining to the airport staff
If you have any issue that is serious and needs to the attention of the airport staff, then don't refrain from consulting them. Immediately report to them in case you have a major problem. Many people shy away from raising their voice and brush their issues under the carpet. Keep in mind that you've paid a hefty price for the air ticket. Therefore, it is your right to be entitled to all the benefits that are offered.
21. Don't start crying if the cops detain you
Young people get worried if the cops detain them in a new place. If you haven't done anything wrong, then there is no need to get worried. Be confident and handle the situation with wisdom. Produce your original documents to the cops and answer them wisely. Keep in mind that every state has its own rules and laws, which are why you must know the dos and don'ts of a new place. Something legal in your country might be illegal in the other state. Therefore always be mindful about doing anything in a new place such as camping in a prohibited area, shooting, swimming, smoking, etc.
22. Don't drive without a driving license
Driving license is a very crucial document to carry when you're driving. If you are accompanied by an adult, then let him/her drive. Don't carry the burden on your head at all. Getting caught up with a driving license can be quite devastating. If you're caught in your own country, then that might not be as much problematic as it would be if you're out in a different country. Therefore it is recommended that you get a driving license of the country that you're visiting.
23. Refrain from smoking weed, cigarettes or sheesha
Many teenagers have a habit of taking sheesha along on their long trips. As already mentioned, make this trip a healthy one and go on a social detox. Don't even try to think of smoking weed in a new place. You might get caught up and end up in jail. A trip can be made more challenging if you keep away from such activities. Talk to your friends before setting out for the trip. Carve some smart rules and make sure that everyone follows them throughout.
24. Avoid repetition
For this to happen, you need to get out of your comfort zone. To have a diverse experience of the trip, you need to move here and there. Don't just sit in the hotel room and play games on your phone. Try new and exciting things. Go camping, swimming, trekking, running, yoga, etc. However, don't just stick to one activity. The repetition of anything can make the experience monotonous.
25. Have fun
This is the most important tip that you need to take from the discussion here. Having fun is the most important goal of any trip. You might be having different objectives for setting out on a journey, but there is a possibility that you might miss out on any of them. Everyone has have their reasons for going out on long journeys. Not every tour is going to be successful in terms of achieving the objectives, but one can have lots of fun for sure.
26. Avoid packing clothes and other stuff in the same bag
When you're setting out for a trip, it is important to have all the necessities in your bag. However, one mistake that most teenagers do is that they use the same bag mutually. Never do that! Always have separate bags for each other. You possibly might use somebody else's toothbrush by mistake. Moreover, a serious fight might break out if somebody steals your stuff.
27. Avoid going to nightclubs and bars if you are not the legal age
Teenagers are often fascinated with nightclubs and bars. However, it is important to note that every club has its membership card without which a person cannot enter. If you intend to enter the club by bribing the club security, then you might get beaten up. Therefore it is better to refrain from spoiling the tour by considering a short term fun over a long tour fun.
Conclusion!
Lastly, it is very crucial to enjoy the trip and make sure that you benefit from every inch of it. It is suggested that you go on a social detox and just enjoy the long drive. As a teenager, it is important to explore yourself because you probably might not get enough time after you step foot into your practical life. Traveling in teenage is a great experience because it shapes up a person to be more cautious about everything in this world. Young people dare to change the dynamics of this world; therefore, it is important for even parents to allow them to fly so that they can learn.
Get Peace of Mind When You Pre-Book Transportation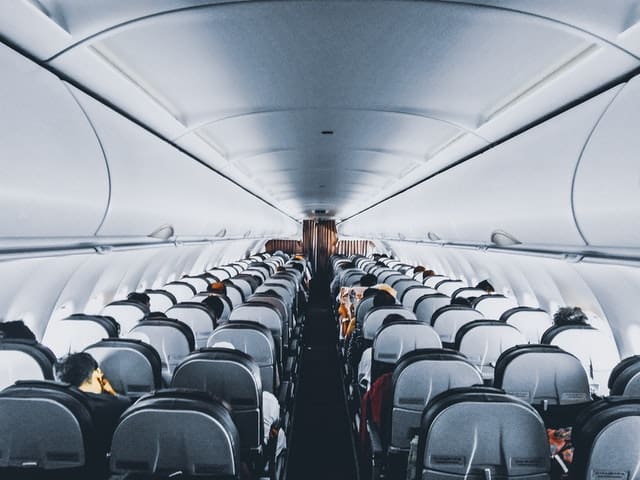 Traveling is extremely fun, right? It helps you go to different destinations and enables you to have exposure to new people, cultures, and ideas. Many people travel with others so they can genuinely get a taste of life and share their experiences in real time with other people.
Remember that life is all about the experiences that you have and the memories that you make as these provide you with a life that is well lived.
Indeed, remember that your travel experiences, and other memories that you make are essential aspects of life because it gives your life a bit more flavor. You can feel a certain thrill when you are transferring from one airport to the other. It can give you joy because you are moving and being more free instead of being confined to one location.
Now, when it comes to a life well-lived, it certainly takes some effort. Most individuals find that they must be intentional about what they are trying to do to have the most opportunities in life.
This is certainly true for the traveler. The best travelers know that traveling is far from easy if you do not have the right amount of preparation.
Remember that it takes quite a bit of work to have a wonderful trip. It can be fun to have surprises, but it is best to have pleasant surprises. Here is what you need to know to have a pleasant trip.
Pre-Book a Transfer From Any Spanish Airport
If you find yourself in Spain, then you would want to make sure that you utilize the right modes of transportation to make sure that you get to your destination with ease. Thankfully, the beautiful country has great service providers that will make your travel life easier in this regard.
Remember that effective service providers will provide a taxi or a minibus. These service options are useful because they can cater to your various needs. For instance, if you have a large party, a minibus would be wonderful. If you have a small group of people, then a simple taxi would suffice.
These different options enable you to meet your needs regardless of the size of your overall party.
More Benefits in Pre-Booking Your Transfers
There are other benefits to pre-booking your airport transfers. Whether you are going to Barcelona City or to Madrid City, it is important to note the various benefits of working with the right transportation firm.
Now that you are aware of the options that you can choose with preeminent services, other benefits include locking in a price, minimizing wait times at the airport, and having a pleasant experience with a wonderful driver.
Instead of having to worry about the price and about cancellation options, or if someone will show up on time, working with a wonderful firm like Solhop enables you to have total peace of mind when it comes to your transfers.
You can also ensure that you will drive in style with the options available to you from the different cars on offer.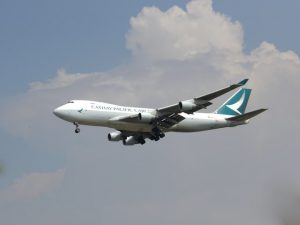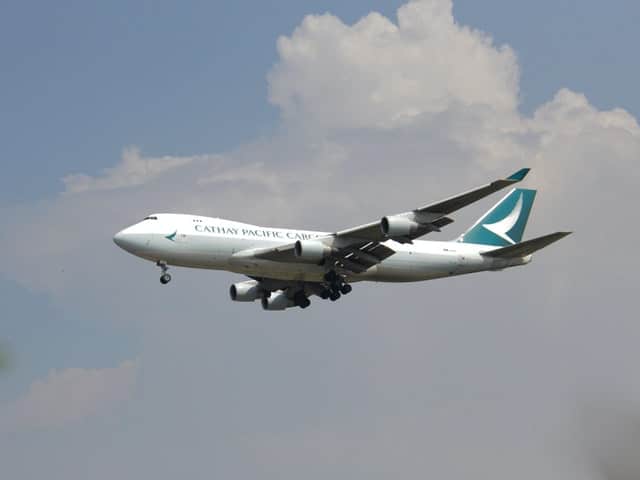 Have Fun On Your Trip
Now that you have your transportation squared away, remember that you are on a trip and remember to have fun. Whether you are traveling from the United States of America or from other places in Europe, you can be sure to have a bit of fun in Spain!
Travel Tip: Train to Pisa from Florence
Whether you spend a half-day or full day in Pisa, we recommend that you Train to Pisa from Florence. It's the fastest and cheapest way to get there.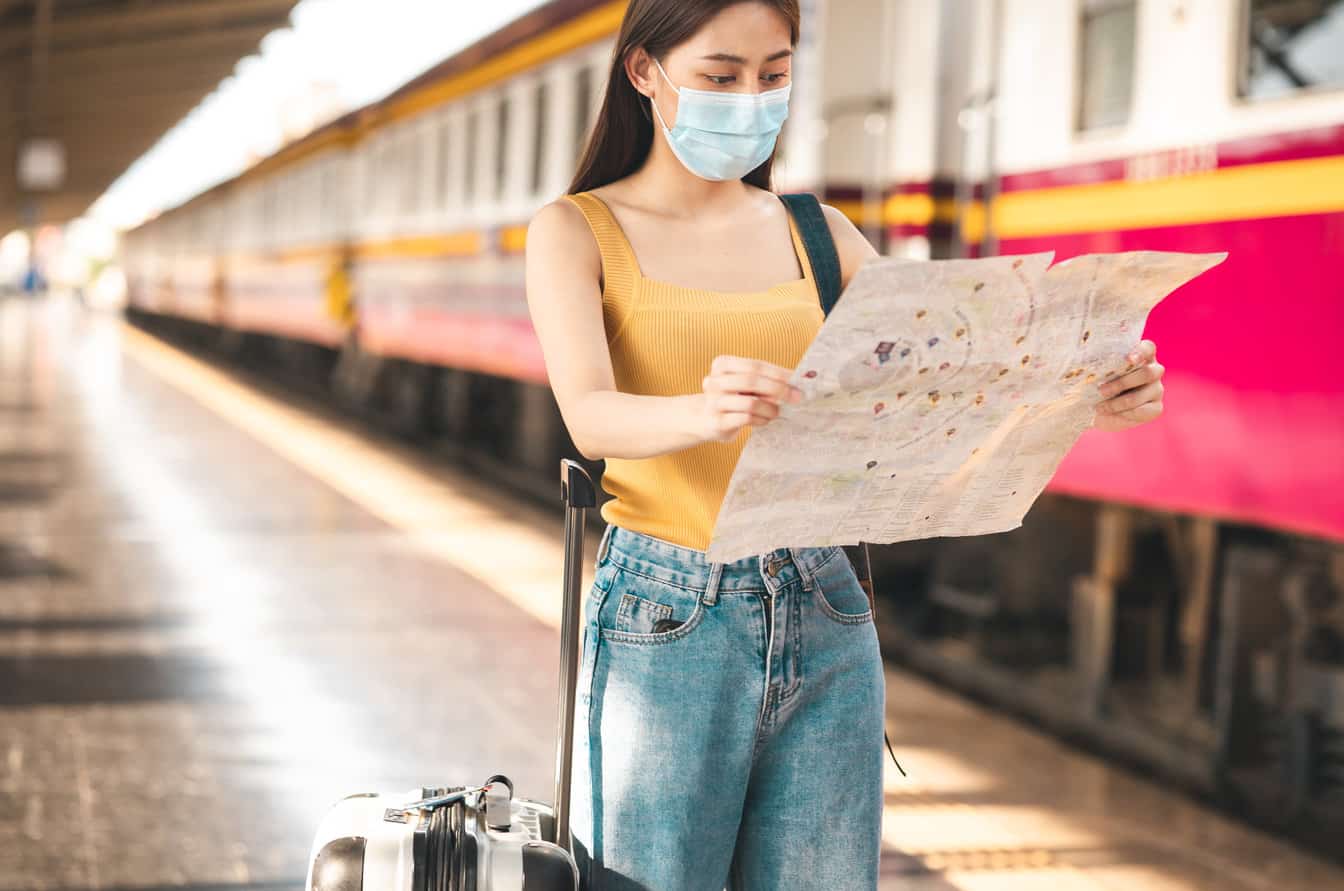 Traveling by train is one of the best ways to see the beautiful countryside of Italy. The train from Florence to Pisa takes about an hour, and the journey is stunning. The route takes you past vineyards and medieval villages, through tunnels and over bridges, with breathtaking views of the Tuscan hillsides. You can even see the Leaning Tower of Pisa as the train approaches the station.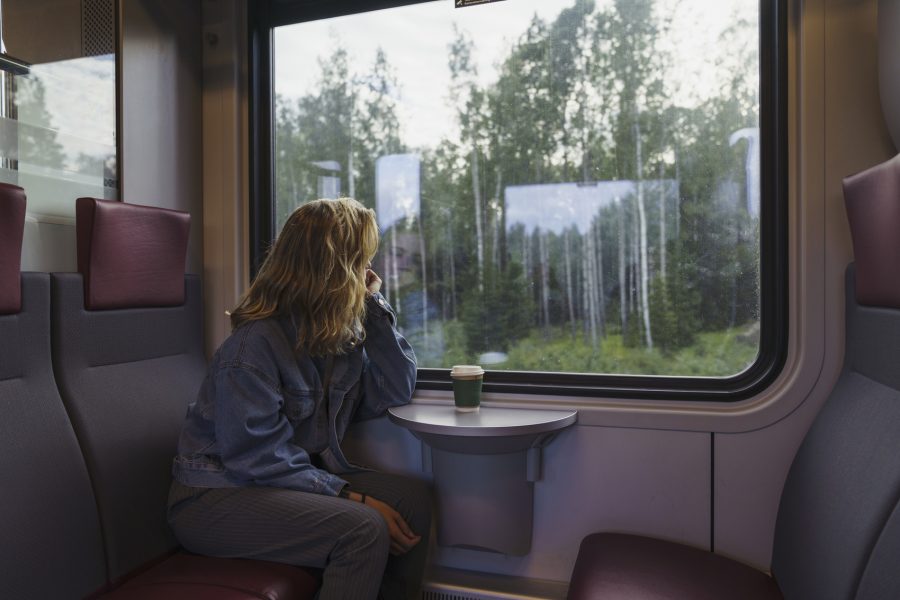 Upon arrival in Pisa, you can explore the historic center and visit the famous cathedral, before enjoying a leisurely lunch overlooking the River Arno. With its stunning scenery and convenient location, a train trip from Florence to Pisa is a great way to spend a day in Italy.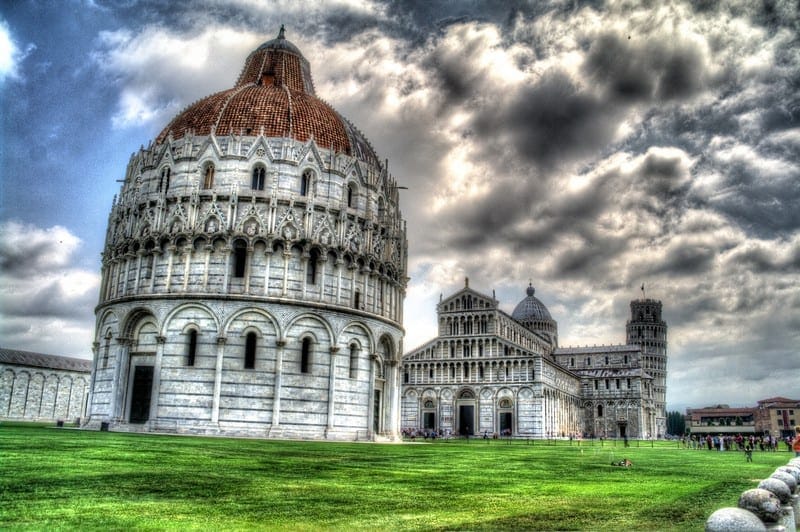 How to get to Pisa from Florence
You have a couple of different options for your own half-day trip to Pisa from Florence depending on how you like to travel. But if you are like us and enjoy travelling around Italy by public transport, then you will definitely want to train to Pisa from Florence.
Train to Pisa from Florence
Florence and Pisa are less than 100 km apart and the easiest way is to train to Pisa from Florence. The entire trip one-way takes approximately an hour depending on your route with no transfers.
Trains leave from Florence S.M.Novella for Pisa Centrale a few times every hour. The closest train station to the leaning tower of Pisa is Pisa San Rossore, but it's not worth the extra time or transfer required. Pisa itself is small and it takes less than 30 minutes to walk to the leaning tower from Pisa Centrale.
Plus you get to explore more of the city such as the River Arno lined with beautiful stately homes.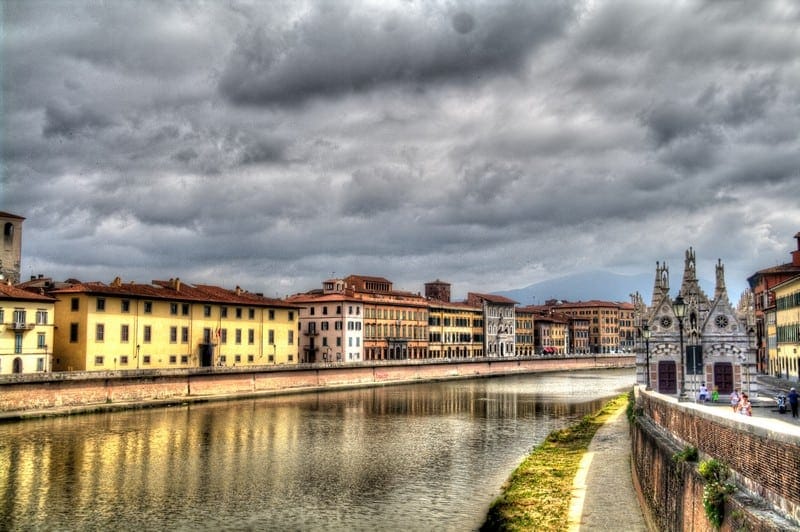 If you want to book online then a one-way ticket by train to Pisa from Florence will cost from €7.80 (US$10.40) in 2nd class. It is important to make sure that when you are searching online via the Italian train booking site, Trenitalia, you search for "Firenze" rather than Florence.
The train schedules are very easy to understand so we recommend booking your ticket from the self-service machines on the train platform. The return journey is just as easy in reverse. Just watch that you don't miss the last train around 10pm most days and carry cash with you for the ticket.
Finally, validate your ticket before boarding the train. We forgot a couple of times but used the typical "I'm a stupid tourist" line to get out of any fines.
Bus to Pisa from Florence
Another option is to catch the bus to Pisa from Florence.
There are two main bus companies, Terravision and Autostradale, run regular buses to and from Pisa Airport and Florence Airport into the Florence city centre, they don't actually go into Pisa itself. The train to Pisa from Florence is so reliable, fast, and cheap, that you may not want to consider this option.
However, there are some advantages to taking the bus. You will see a lot more scenery from the window of the bus, and it's definitely cheaper; sometimes you can find fares as low as 4 Euros, especially on Fridays.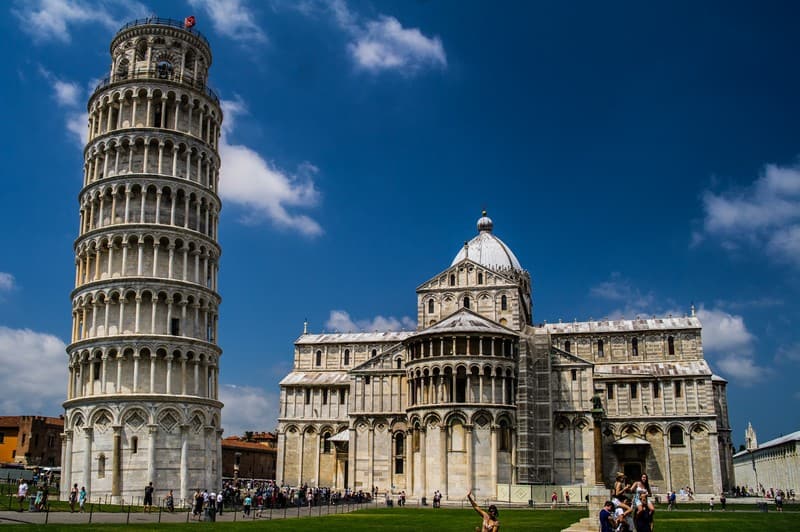 Driving to Pisa from Florence
If you have hired a car or scooter in Tuscany then you might look at driving to Pisa from Florence. However, even though the distance is less than 100km, the trip will still take approximately 1 hour.
Aside from the fact that the train to Pisa from Florence typically takes less time than driving, you also have to avoid the crazy Italian drivers. Not to mention trying to find a carpark in two of the most popular cities in Italy. Impossible.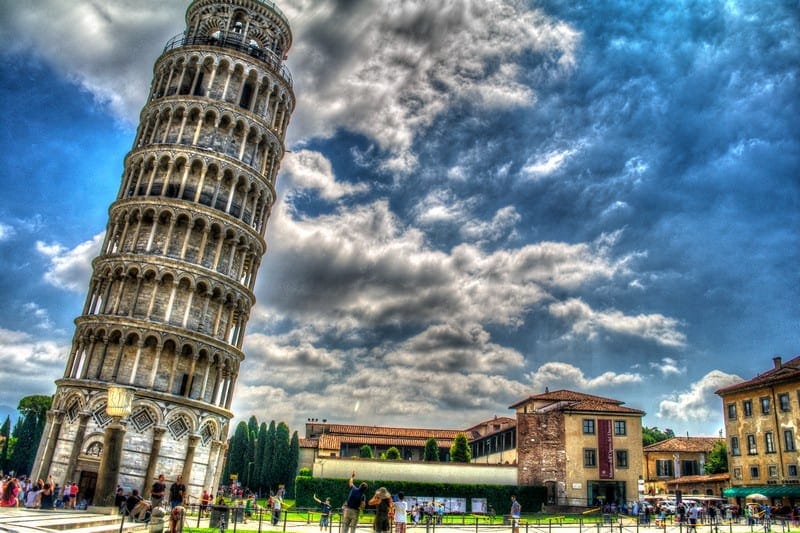 Guided Tour to Pisa from Florence
If you have been enjoying the sunset in Florence and all the city has to offer then you might want to take in a guided tour to Pisa from Florence. Not only do you get a great guide to learn all about the history of the area, you also don't have to worry about getting to Pisa from Florence.
You might want to check out this guided tour around Pisa or get a little bit more adventurous and try out a segway tour in Pisa. Perfect for the family and it will keep the kids entertained between stops.
If you have a whole day, and haven't managed to fit in a hike around Cinque Terre, then we recommend looking into the Pisa and Cinque Terre day tour. Lasting roughly 12 hours, you will travel from Florence to Cinque Terre, with a 2 hour stop in Pisa to see all the main sights.
We also reckon guides help you get the best photos, as they have seen all the poses.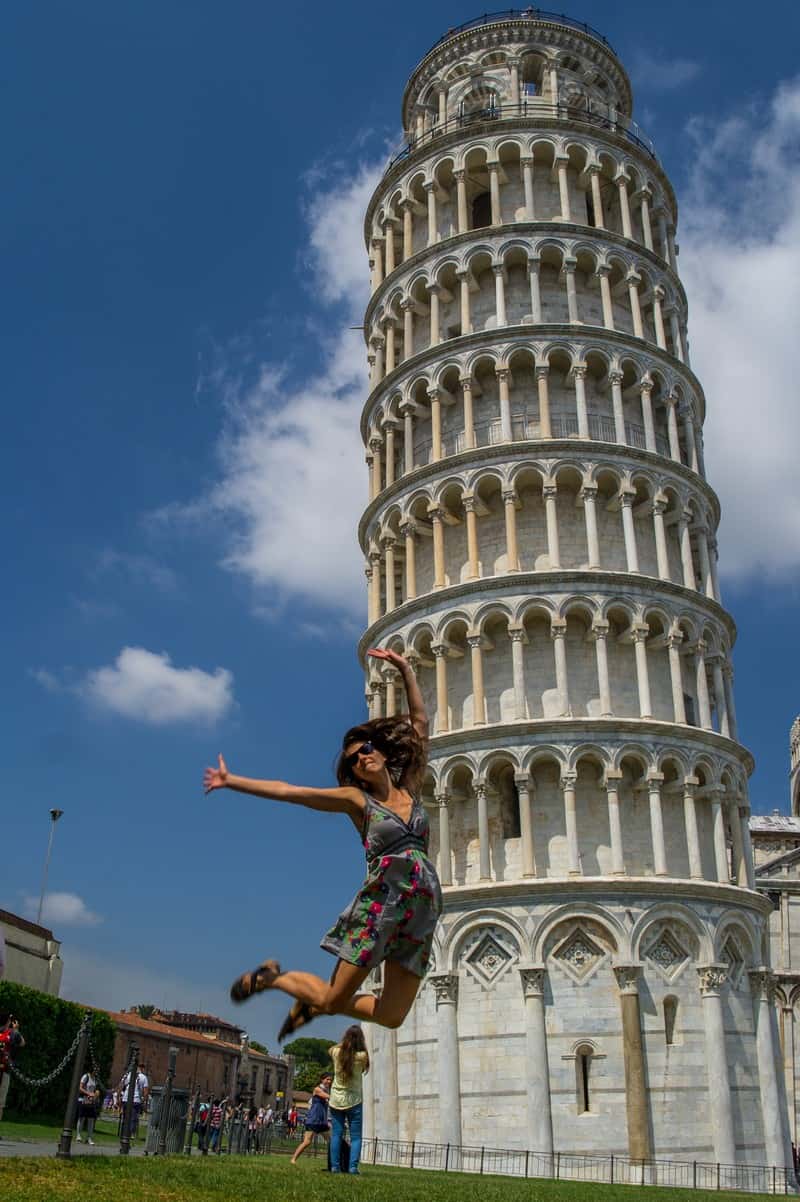 Tell us below if you have taken any funny photos in Pisa!
Everything You Need To Know Before Buying A Yacht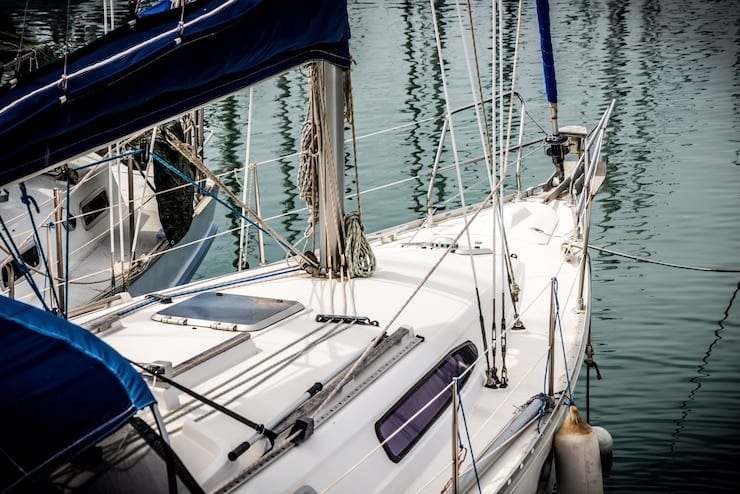 Spending time on a yacht is a great way to relax. You can cruise, do water sports, try your luck in fishing, or you can even entertain guests on your yacht. However, a yacht is still a significant investment, so you must learn as much as possible before buying one.
If you are pondering buying a yacht, there are several things that you need to know. You should ask yourself what type of yacht you want to buy and what type best suits your needs.
Aside from this, you also need to determine your budget for purchasing a yacht. Boating safety courses and trial runs are also essential to ensure your safety while on your chosen yacht.
What Do You Want In A Yacht?
When buying a yacht, you must ask yourself, "What do I want in a yacht?" Do you want the yacht to be big? Do you want to use the yacht for fishing?
Answering the questions about the yacht you want can help you determine your priorities in buying a yacht. Take, for example, if you want to utilize your yacht for watersports. Certain types of yachts cater to watersports, like wakeboarding and wake surfing.
Another popular way to spend time on your yacht is an overnight cruise. If you want to do this, you should consider the size of the yacht you want to buy. Can it accommodate passengers sleeping onboard?
Questions like these can help determine if you need different amenities in a yacht, like cabins, cooktops, and relaxation areas.
How Much is Your Budget?
Now that you have determined what you seek in a yacht, it is crucial to set a comfortable price for your pockets. When buying a yacht, you can get carried away by all the types and models available.
It might be tempting to go above your budget when buying a yacht, especially when so many options are available. However, it is vital to research yacht prices on manufacturer websites, as well as sites of brokers and dealers.
After all, it is necessary to keep the costs of maintaining a yacht in mind. Some costs of owning a yacht include insurance, repairs, fuel, and general upkeep.
Determining your budget for the yacht and sticking to it can make the most out of your yacht purchase.
Where Do You Buy A Yacht?
Since a yacht is a significant investment, going to a trusted and reliable dealer is your best bet. You can visit websites or written material to gather information about a prospective dealer.
Seasoned dealers need to know your lifestyle to determine what type of yacht suits you best. They can ask questions about your boating preferences, whom you boat with, and other similar queries. They use this information to match you to the yacht that best fulfills your needs at the right price.
Should You Try the Yacht Before You Buy It?
Try and test the yacht that piques your interest as much as possible. If you know a yacht owner with a model you are interested in, you could ask to check the yacht out. Doing this helps you assess the amenities and features of the yacht before you make the big purchase.
Boat shows, if available, are also good ways to see and assess the yacht of your choice. Well-known brands do these shows, allowing you to see and experience the yacht.
What About Your Safety?
Some places require a recreational boat license for you to sail on your yacht. However, you can easily avail classes to sharpen your boating skills. These can help you learn how to sail on a boat and some basic safety measures while on your yacht.
You can look for information on the official website of your local or national maritime safety authority.
How Do You Buy A Yacht?
Buying a yacht might seem like a long, detailed process, but it is pretty straightforward. First, you need to find out what you want in a yacht. In other words, determine your purpose for buying a yacht.
The next step is to set a clear budget and the amenities and size of the yacht you want to buy.
Conclusion
Sailing on a yacht is not a simple task, so acquire all the necessary documents to operate a yacht. The necessary paperwork can include a boating license, boating safety courses, and other relevant documents.
Test the yacht before you commit to it, and make sure that you are comfortable with it before purchasing it. You can attend boat shows and dealer demos or ask someone with a similar yacht to let you assess their yacht.
Lastly, find a yacht dealer that wants the best for you. Finding the best dealer can make your yacht buying process much more manageable. Reliable dealers will keep your budget and goals in mind while matching you to the yacht of your dreams!

We have been wearing out our jandals (Kiwi for flip-flops) on our travel adventures around the world since 2009. We think our blog is thought provoking and a little witty. But we have been proven wrong before. Find out more about us here...
What Are You Looking For?