Trekking And Cycling Vacations: A Better Alternative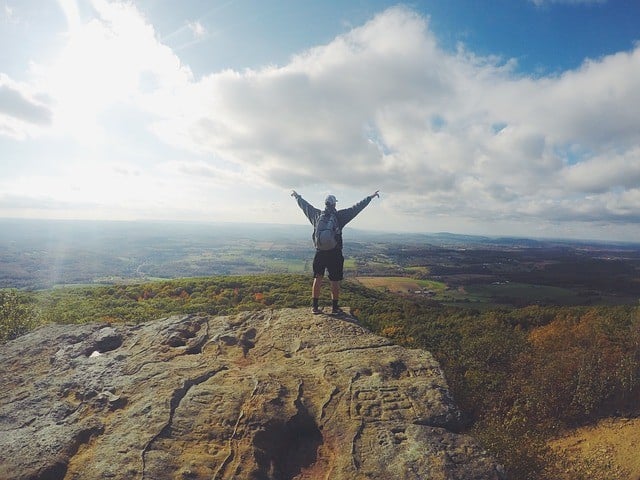 Many of you reading this article are just like me: seasoned travellers with even years or even decades of experience going all around the globe. There are many ways to do this, some ways better than others. There are so many variations: what to do when, where to stay, how to travel, etc.
Over the years, the savvy traveller finds that his or her tastes start to change slowly, based on past experiences, and often based just as much on what you have not done as what you have done already.
Trekking or cycling vacations for example, would make for the perfect adventure holiday. While definitely gaining in popularity, they are in this author's humble opinion a very underrated way of getting around and seeing the world. Let's face it: seeing the world this way offers a lot of very very distinct advantages, especially when you compare it to some of the more traditional ways of seeing the planet.
Off The Beaten Path.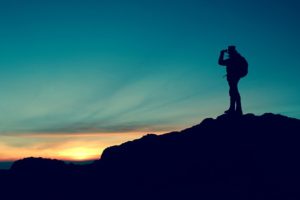 This is the end of the year 2018, as of the writing of this article. Things have changed in the past 20 years or so. In fact, in that time frame, in most of the world, things have changed a whole lot.
But one of the major trends worldwide over the past generation or so is that the world is rapidly shrinking. This has a lot of good sides to it, in fact, but as for someone who wants to travel the world, it means that the experience (while a lot easier) is a lot less rich than it was 20 or even 10 short years ago!
One can find oneself going from airport to airport, from city to city, and basically drinking the same drinks and eating the same food, even on some routes you will wind up speaking English almost the whole time! Once again, the convenience factor is great, especially for people who travel for business or other reasons, but for the intrepid, this means that foreign cities offer much less fun factor than they used to.
If you go on a trekking/cycling vacation, you are all but guaranteed to see the REAL country of your destination. However much of its traditions are still intact in any sense whatsoever, you are all but guaranteed to bump up against all of them. You will eat the different food, see the different sites, you will come in touch with things that will blow your mind. And you will meet much more interesting and friendly people who will have different mindsets, and you WILL come away enriched by the experience.
Healthy Is Happy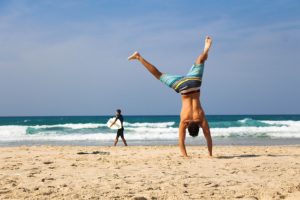 Of course, another excellent reason to trek or bike on your next vacation is the obvious one: it's healthy!
Instead of being stuck in airports and traffic jams most of the time, you will be using your body in the way nature intended it. In fact, the first few days may even be very rough on you, depending on what kind of shape you are in to start, and, of course, your level of activity back home.
But even if there's a tough initiation period to go through to get your body back into the rhythm of regular exercise again, it will be over fairly quickly with the constant stimulation you are giving it.
Of course, it is very important for you to remember the basics: give your body plenty of time to sleep and also plenty of non-sleep time to recover, pace yourself and don't try to cover too much ground in too short of a time, and make sure you stay well fueled and well hydrated.Make sure your clothes suit the climate(s) you will be in, for the whole duration of your trip (pro tip: use layers against the cold).
Drop Out And Re-Connect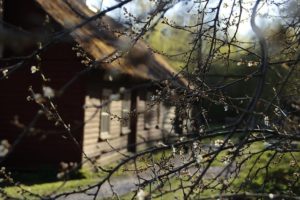 The third and final point I want to make here is I think in many ways the absolutely most important.
Trekking and cycling in a remote regions forces you off the grid! This may even sound horrible for more than a few of you, but trust me, it's an incredible benefit.
Almost everybody HAS to stay connected in today's world; many of us wouldn't even be able to do our jobs otherwise! But this is also a huge double-edged sword. And just being able to get a reset for a week or two is incredibly good for you psychologically.
Almost like a parallel to what can happen to you physically as you get back into a healthy lifestyle, you may even feel withdrawal from the internet for the first little while. If this happens, just relax and ride it out. It will go away much sooner than you think, just like the physical aches and pains would. And you will be a lot better for it, and come out with a whole new perspective as to the universe and your own place in it. As a matter of fact, the harder it was on you, the more you actually needed it in the first place!
Don't get me wrong; the world is a better place now than it was before, and it's getting better and better all the time, but sometimes there are side effects to all this rapid advancement; we are in many ways losing out on having full and active social lives like we used to. Ultimately we are probably going to have to figure out how to obtain a proper balance between being connected with technology and connected with ourselves and with nature and the rest of our environment.
Conclusions
Hopefully this article has encouraged you to think twice about your next vacation, and, if you have never trekked or cycled on vacation before, to take the plunge and go for it. It is an experience almost nobody ever regrets, ever, and we're sure it would almost certainly be a positive one for all concerned. Seriously, don't think about it twice; just do it once 🙂
It is fast becoming the go-to vacation for this author and for many other people like him all around the world, and, if you've gotten this far in this article, you now have many reasons why.
We hope that you'd leave a comment to us in the comments section below if you also have any experience with this, or if you have any more questions regarding this very special type of vacation.
In closing, we would like to wish everybody reading this admittedly rather longish post the bes of good luck and a happy New Year to all, and hopefully we will see you somewhere on the trails.
Explore Auckland's Coasts With One Exquisite Walking Hike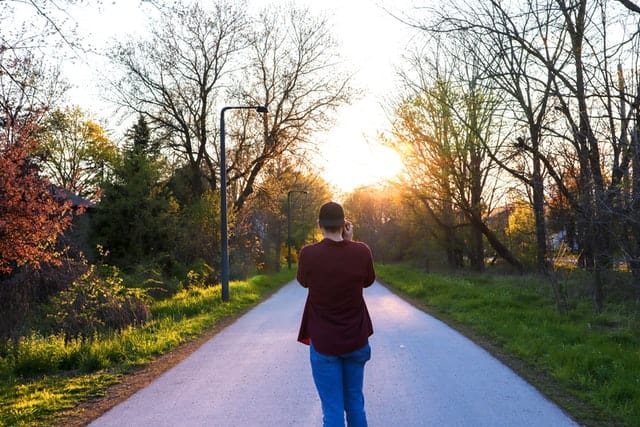 There is a wonderful place found in the far southwest of the Pacific Ocean. It is a place called Auckland, and it is found in the amazing terrain of New Zealand. It is a place that commands the attention of over 1 million people who prefer to live and reside in this majestic city.
Did you know that Auckland claims the top spot in New Zealand with its wide range of people and the most concentrated number of people within a city in New Zealand?
But why do so many people come to Auckland, New Zealand, and live there? What do they appreciate the most?
The truth is that the answer may vary, and it may differ from person to person, but it is hard to deny that nature is not a crucial part of their decision making. The beautiful city has fantastic places that offer great adventure and recreational activity.
You can take advantage of the diverse coasts, hidden coves, and more of the northern area in the North Island. It is known for its various boats, and some believe that it has more ships than any other city in the entire world.
It is a city that resides between two large fantastic natural harbors.
Let us find out more about how you can explore this majestic city with one fantastic walking hike.
The Auckland Coast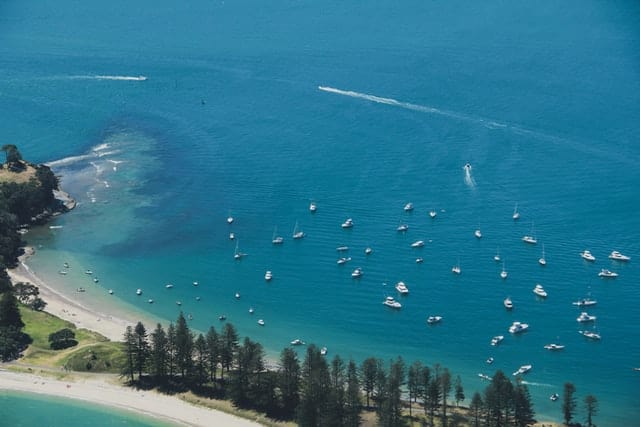 For those who want to stay near to Auckland's city and travel well, it is necessary to start your journey with the Auckland Coast's breathtaking area.
Did you know that Auckland's coast ranges over 15km, will take over four hours to traverse, and is somewhat challenging to navigate? But the truth is that it is worth it. Why is it worth it? Well, you can seemingly walk the length of an entire nation within the span of a few hours. If you wake up early in the morning and go on this journey, you can finish your hike by noon or an hour past noon.
But in that brief timeframe, you can experience several oceans, notice a slew of volcanoes, and have a glimpse into people's regular lives in the New Zealand area.
This fantastic walk is excellent because of its duration and because you are able to experience lush greenery and park settings over 30% of the time. It is a great way to clear your head, get to know more about the people you are traveling with, and experience the refreshing Auckland air.
Experts suggest beginning your journey at the less intriguing Onehunga area and then moving forward with public transportation at the Britomart stop. You will find that you can travel east to take in the water sights with a bit of work.
When your walk is over, you can grab a fresh beverage at the Waitemata Harbour, a premium harbor.
You will want to make sure to bring some healthy snacks along for the walk because you may not notice different places to eat as you go on this part of the hike.
It is best to ensure that you understand that you must input the Ferry Building into your mobile device or ensure to use the local municipal iSITE for further guidance.
If you are limited on time, I would suggest that you go on this route because it lets you take in the entire area and understand this excellent place.
Hiking Adventures in Bryce Canyon National Park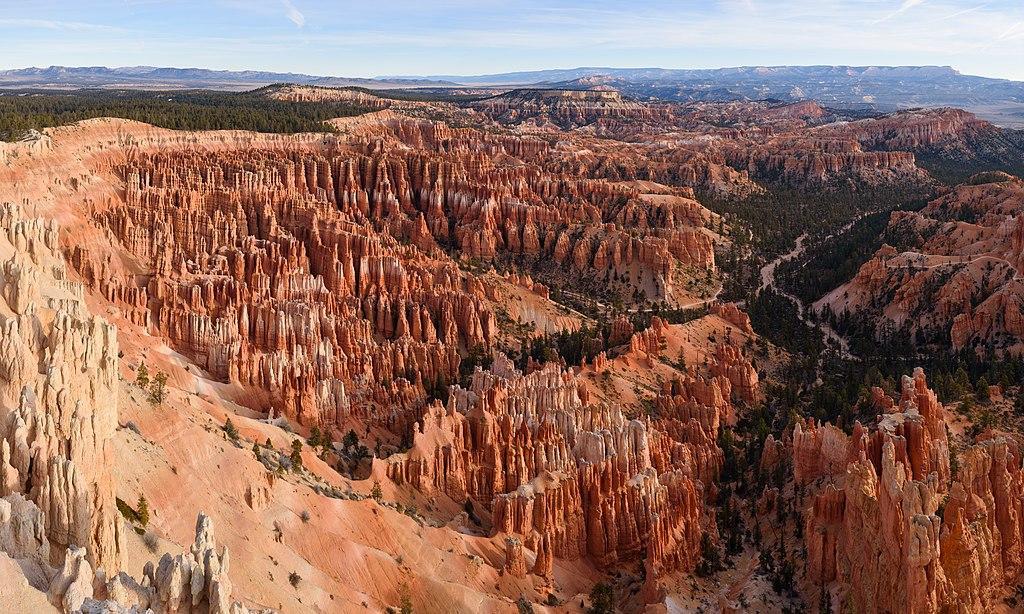 If you are on the lookout for the perfect environment for an adventurous and challenging hike, look no further. Located in the Southern Utah region is the best park that is most suitable for your hiking adventure, the Bryce Canyon National Park. This is a great option to relaxed after you are through playing in $5 minimum deposit casinos.
This park hosts hike lovers from time to time and people even come from other countries in the world to experience the wonder of this park. The landscape and beautiful trails make this a choice venue. There is a rental service at this location if you love to stay behind.
You can enjoy the priceless glimpse of the sunrise and sunset from the different landscape. The part also permits visitors to create traditional camps at different locations for a more adventurous experience.
There are a couple of trails that you can choose from for your hiking adventure, and no matter your level of experience in hiking, you will find a track that matches your taste. Even if you are totally new to hiking, there is something for you at the Bryce Canyon National Park . Below is a list of some of the trails to try when you take a trip to this park.
The Rim Trail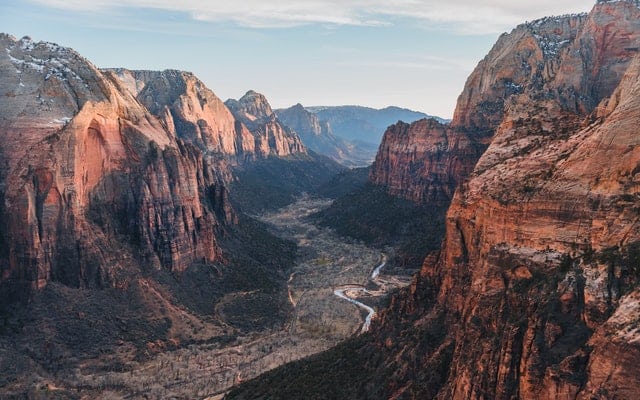 This is the most accessible trail at Bryce Canyon National Park. It is suitable for those who just want to have a good time walking around and savoring the magnificent scenery of the park. From any part of the park, you can connect to this trail as it goes all the way around the park.
When lodging at the Bryce Canyon Lodge, it is a good idea to start your hike from the place known as the sunrise point. Just as the name implies, if you wake up early to start your walk, you'll be able to watch the sunrise. If you have a camera with you, you'll take some fantastic pictures.
Also, you'll get a clear view of the Bryce amphitheater from this point. Just like in an adventure movie, you have to find a way to link up to boat Mesa, and on your way, you walk through some sites like the Mormon temple and Queen garden. This hiking trail is easy, and all you have to deal with is a total of approximately 200 feet elevation. You will surely have a nice time on this trail.
Navajo Loop Trail
On the order of difficulty, this trail comes next after the rim trail. The starting point of this trail begins from the sunset point around the southern area of the Bryce Canyon Lodge. Just like for the rim trail, the trail presents a nice view of the sunset, and with a good camera, you'll be able to take exciting photo shoots.
Walking this route involves a visit to the Silent City, which is an aesthetic combination of limestone and urban expansion. During the hike, you will also walk through Wall Street, which happens to be a distinctive attraction at the Bryce Canyon park. You won't ever want to miss the narrow walls. From this point, you may decide to go back to the sunset point or take other shorter hikes like the Peekaboo loop trail and Queen garden trail. Both routes are challenging and adventurous, but you will enjoy every bit of the challenge. After you have done this, you can then go ahead to have some fun in a $5 minimum deposit casino.
Mossy Cave Trail
This Trail presents an entirely different sight than the one that we have previously mentioned. From this trail, you will be able to catch the view of the towers in the park nearby without descending to the amphitheater. This hiking course begins at approximately 4 miles from the entrance to the Bryce Canyon park. However, if you visit this park and would like to enjoy something completely different from the other common tracks, then this is an exciting hiking trail for you to try.
Hiking is more than a walk, it is a fun and adventurous experience. All trails at the Bryce Canyon National Park are worth trying on your next visit. Whether you seek to have some fun or you just want to catch some beautiful scenery and feel close to nature, you will find the right place that suits you. Get ready to have an amazing hiking experience.
Walking the Camino de Santiago Photos
These are my favourite Camino de Santiago Photos from my pilgrimage along the French Way in March. A truly beautiful way to spend a few weeks.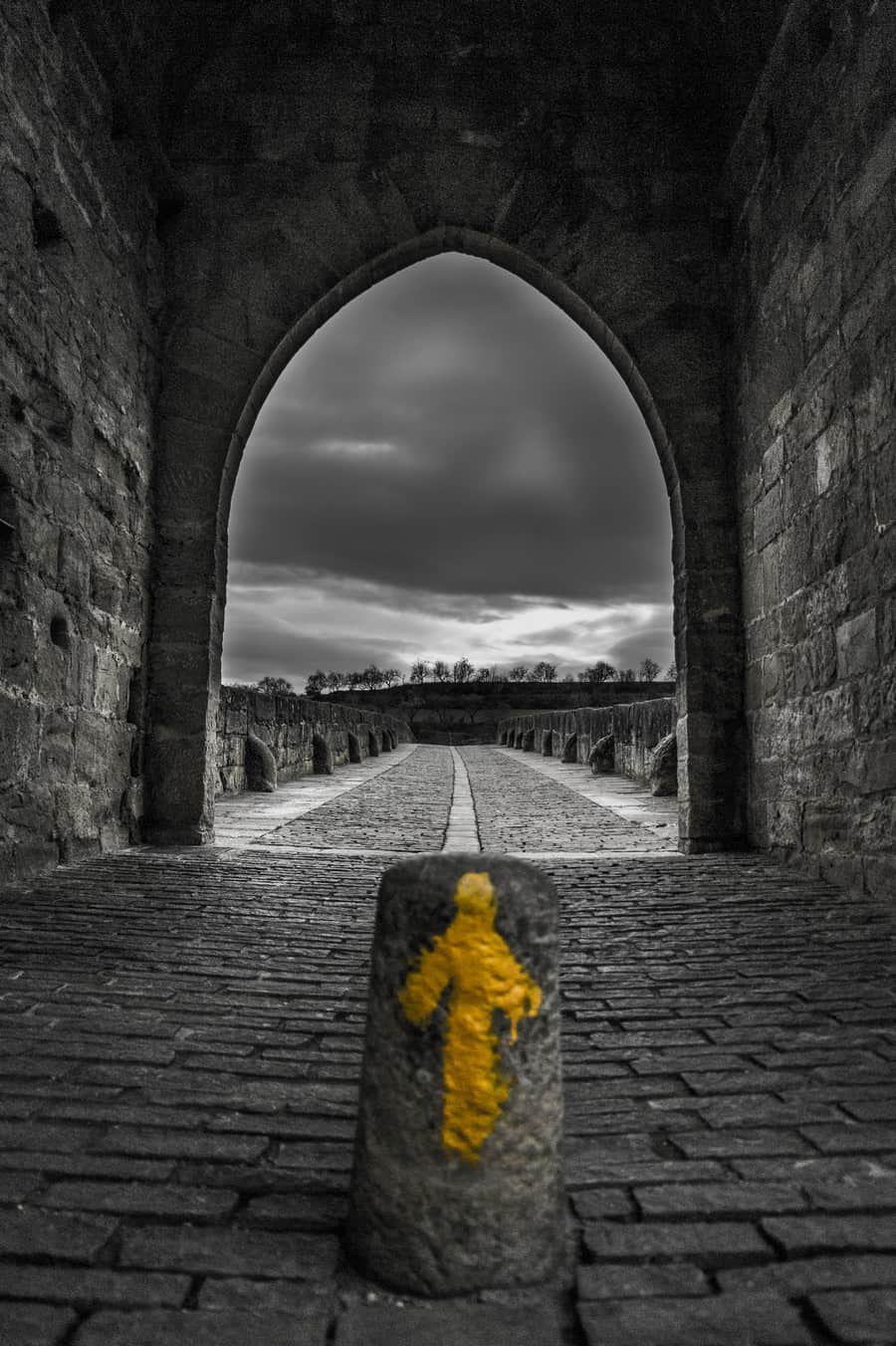 El Camino de Santiago kicked my ass. Well technically it kicked my feet. Turns out my minimal preparation for the Camino de Santiago was terrible. After a miserable effort of only 4 days, the doctor in Legrono told me that I wasn't allowed to go on until me feet healed. I had walked just over 100 km's and my feet were bloodied and blistered.
To be honest, I was relieved.
The thought of putting back on my shoes made my shudder. For the last 9 km's I had stumbled along in jandals and socks. One of the travelling fashion sins I vowed I would never break.
So while I have unfinished business with the Way of St James (an upcoming post), I did want to share with you some of my favourite photos from the Camino de Santiago. Because I had yet to reach some of the more "unsavoury" parts of the Camino that Sherry Ott had discovered, every step of my pilgrimage had been beautiful.
There is no way you can get lost on the Camino de Santiago. Arrows, scallop shells and signs point you in the right direction at every bridge, road crossing and intersection.
Reaching the top of Alto Pedron gave views back the way I had come from Pamplona, as well as views to where I was going. The rocky path on the way down proved to be my ultimate downfall, as my too small shoes caused my toes to smash into the front.
There were so many beautiful old churches along the Camino de Santiago. But since I was walking in early March, it seemed that most were yet to open for the busier summer season.
And between every small village the well-maintained pathways of the French Way wound across the spectacular Spanish countryside.
Puenta La Reina has one of the most amazing bridges I have ever seen. It was also the 1st village I had the pleasure of sleeping in after busy Pamplona.
Most mornings I was up and walking before the sun began to sprinkle across the horizon.
Every village and town was built on a small hill. Sure it looks beautiful until you realise you have to go back up again to go through them all!
While there were only about 20 pilgrims walking each section every day, it wasn't uncommon for you to encounter them all. The people I met along the Camino de Santiago were some of the most inspiring and remarkable people I have ever spoken to. They are the ones that make the pilrgimage so special.
Every village had at least one ancient church and it wasn't uncommon to find them dotting the landscape in remote locations either.
I have travelled through Spain in the past, including cycling in Costa Brava and surfing in San Sebastian with both independent planning and a vacation planner. But having the opportunity to walk at my own pace through some of the most beautiful scenery in Spain on the Camino de Santiago has so far topped them all.

We have been wearing out our jandals (Kiwi for flip-flops) on our travel adventures around the world since 2009. We think our blog is thought provoking and a little witty. But we have been proven wrong before. Find out more about us here...
What Are You Looking For?