7 Tips for Travelling Around Australia in A Motorhome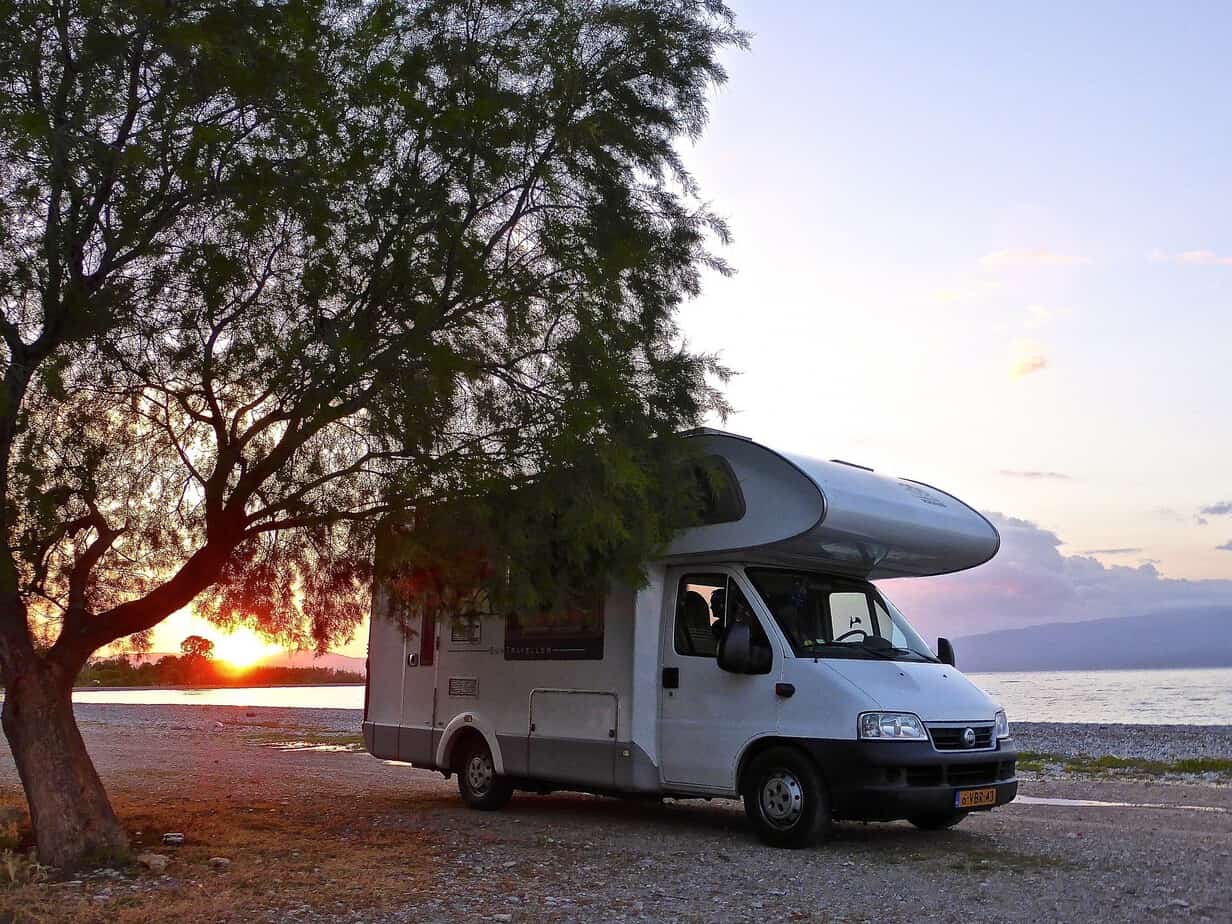 Travelling is a motorhome can be the ultimate adventure. It's your chance to go where you want when the mood takes you. You can stay in the same place for a while, enjoying the sites, trying new things, soaking in the culture and getting to know the locals. You can drive right past the places that don't appeal, and you can create your adventure on your own time, surrounded by your home comforts.
A long motorhome trip can be perfect for families, who would struggle to take a long holiday in a different way, or for anyone that enjoys the luxury of home and just can't see themselves backpacking or checking into local hostels. It's a wonderful option and allows many people that wouldn't otherwise to have the chance for adventure.
Even for a seasoned traveller that's been all over the world, the idea of spending an extended period, driving across one country is intoxicating. It's the best way to tackle a vast country like Australia, or America, as it gives you more time. Book onto a package tour trip, and you'll only ever have a night or two in one hotel before you are back on the coach heading somewhere new. You never get chance to fully enjoy the places that you love, but you are stuck in areas that you'd rather not have seen at all.
So, whether you own your motorhome and you want to see more of your home country, or you are hiring one on arrival in a foreign land, here are some tips to help you get the most out of your holiday.
Check the Van
Whether you are travelling in your own campervan or hiring a large RV, you'll need to make sure it's in great condition before setting off on any long trip. The last thing that you need is to find yourself in trouble in an unknown location across the coast. So, take it in for a mechanical check or make sure you are hiring from a reliable vendor.
Then, you'll need to make sure you've got the proper registration, insurance and a roadworthy certificate for your vehicle. If you are travelling to Australia, you'll also need an international driving permit, and if you plan on driving a large motorhome, you'll need a large vehicle license. For a campervan, a standard car license is fine.
Check the Equipment
You'll want to make sure that your temporary home has everything that you need for a long trip. You'll need a dometic caravan fridge, cooking equipment, bathroom facilities, comfortable beds and seating, and anything else that you simply can't be without.
Budget
Many people make the mistake of under budgeting and running out of money. Yes, travelling around the country in a caravan or motorhome can be much cheaper than staying in hotels or flying between locations. But, if you are planning on being away for an extended period, you still need to budget. Remember to include things like food and fuel, but also your insurance and licensing. Try to make sure at least 15% of your budget is free to cover emergencies.
If you need to, you can always find ways to earn money online while you travel, or even start a travel blog.
Buy Accessories
You'll probably want more than just your van, so make sure you've bought anything else you need to be comfortable before you leave. Look at what's included in your vehicle. If there's no shower, invest in a cheap solar shower bag and a private shower screen. You may also want an awning to give yourself some outdoor space when you park up, a portable barbeque, some outdoor seating, torches, bedding, towels, a power board, rechargeable lanterns, books or a Kindle and music.
Prepare a Park Up Checklist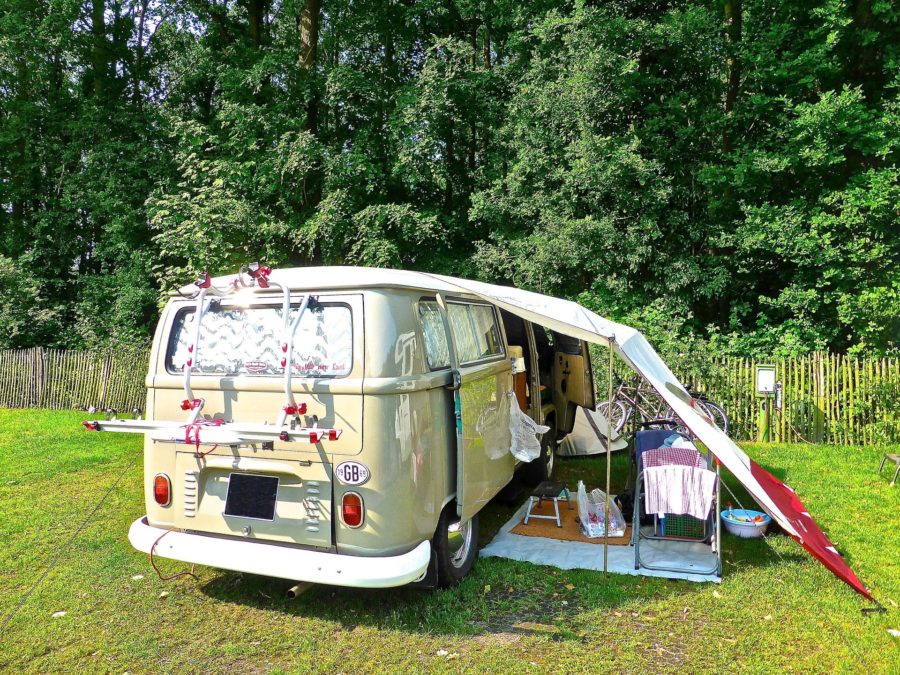 If you've found a free roadside park for a night, that's fine. But, sometimes you'll want to park up for longer, to give yourself a proper break and a chance to enjoy a location. At these times you'll need a park up checklist to help you get settled and comfortable straight away. This can include things like finding a safe space, close to the sites facilities and electric hook up, securing your vehicle, setting up your awning and outdoor seating, hooking up to any sewerage facilities, water supplies and electricity that may be available, and exploring the area. As you travel, you'll add more to your list based on your personal needs. But, having a checklist helps you to enjoy your time and stay safe.
Get to Know the Locals
Perhaps the best tip for travelling around Australia in a motorhome or campervan is to speak to people. If you live and work in a large city, you probably only ever speak to people you know. In our real lives, we're often so busy and stressed out that we don't even say hello to the people we sit next to every day on our commute. In many ways, this is the biggest shock to the system when travelling. People speak to each other. Get into the habit of saying hello and chatting with both locals and other travellers. You'll get so much from it.
Yes, you can look online and pick up flyers for information about campsites and locations. But, speaking to people means all of your information is up to date and first hand, and you'll get some amazing recommendations of things to do. You'll experience a much more authentic view of local life if you live on the recommendations of locals. It also means that you'll have help if ever you need it.
Be Flexible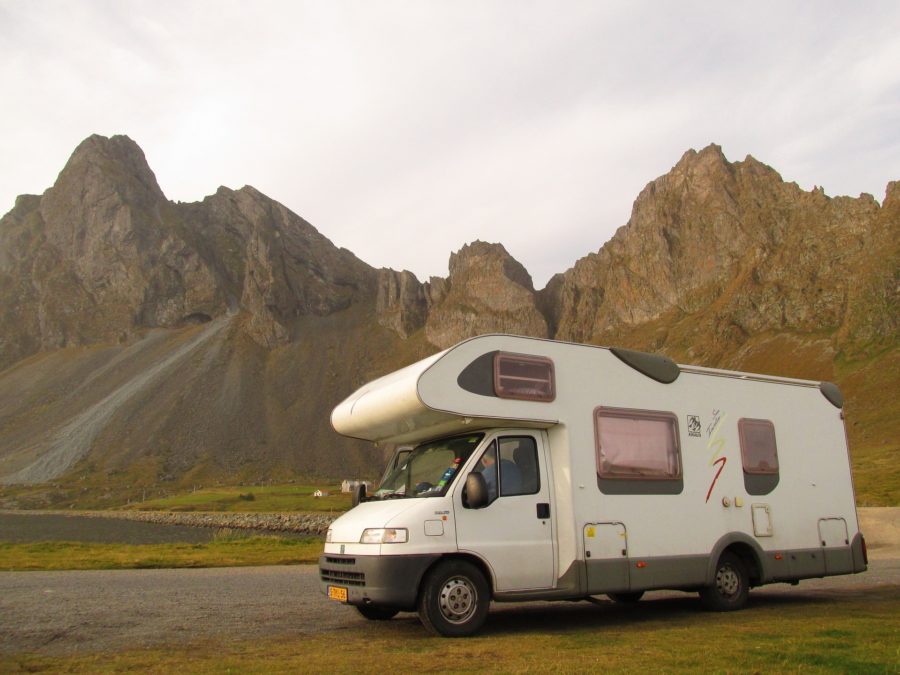 It's great to have a plan, and a list of places you want to go and things you want to see. This helps you make the most of your trip. But, it's also good to be flexible. An overly rigid plan can ruin the fun of the trip. It'll certainly limit you. So, keep your plan in mind, but be flexible to change and don't get tied down by a schedule if you want to do something different.
A Beginners Guide To Camping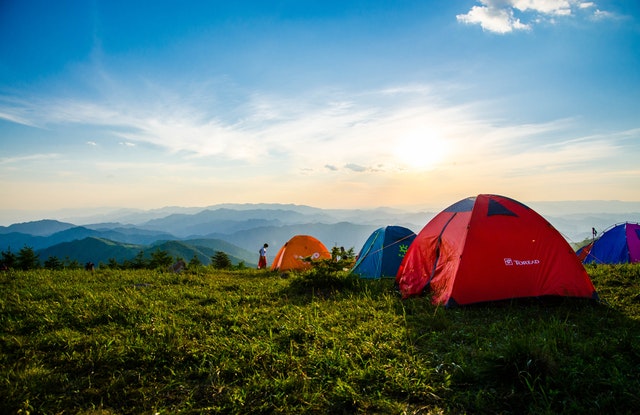 There are lots of different options when it comes to time away –  city breaks; adventure holidays or a leisurely escape by the pool. Another popular choice is camping. Whether it's getting away from it all for a long weekend with friends or having a week's holiday, camping is a great choice. There are some things you need to know and essentials you should take so we've put together a few tips to help you along the way.
Booking a pitch
One of the first things you should do when considering camping is to book a pitch within your chosen campsite. There are thousands to choose from. Some campsites have more amenities than others. You may want a club for the kids or evening entertainment. Some campsites even have indoor pools and gyms. Once you have narrowed down what you want you can make your booking. Be aware that not all pitches come with electricity available so check that out too. Once you have booked, you can start getting all the essentials you need for your forthcoming adventure!
Choosing the right tent
There are loads of different tents on the market these days.  Comfort is important as is space so finding something within your budget that ticks all the boxes can take time. If you are fairly tall you might want to look for a tent that accommodates extra head height. If you have children there are options to have separate bedrooms as well as living areas. Air tents are becoming increasingly popular these days so if you don't want to spend hours pitching a traditional tent with poles, that might be the right option for you. They come with inflatable air tubes that are pumped up. A few ropes to hold it down and that's it. Some can be erected in minutes leaving you more time to go and explore your surroundings and start your holiday.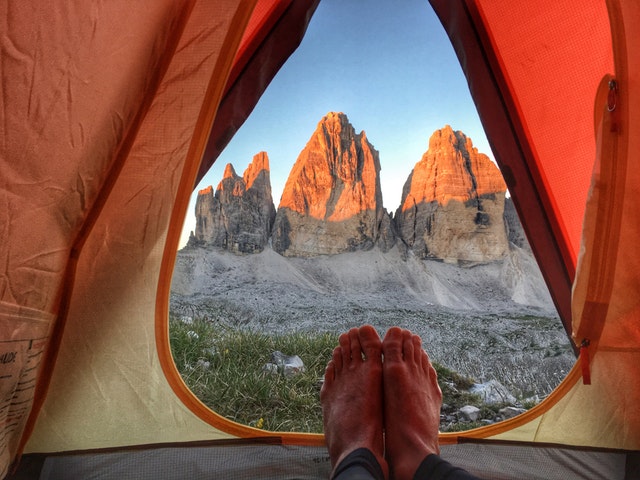 Eating and drinking
One of the great things about camping is cooking and eating outdoors. There are lots of different camping stove options available depending on the size and type you want. There is no point in making lots of delicious food and having nothing to eat it with, or on. Melamine or enamel plates and cups are a good idea as they won't break and a good set of cutlery is a must. There are lots of different camping utensils available which are compact and thus easily stored. Assuming you have an electricity source on your pitch, an electric coolbox is also a great idea for camping. You can keep foods fresh and drinks cold.
Relax
Whether it be taking the kids to the on-site park, having a few drinks with friends, or going for a long walk, there is always plenty to do when camping. Check out the local area online in advance so you have a rough idea of where you want to go once you arrive. The most important thing is to relax and enjoy the fresh air and beautiful surroundings.
What to Expect from your First Safari Holiday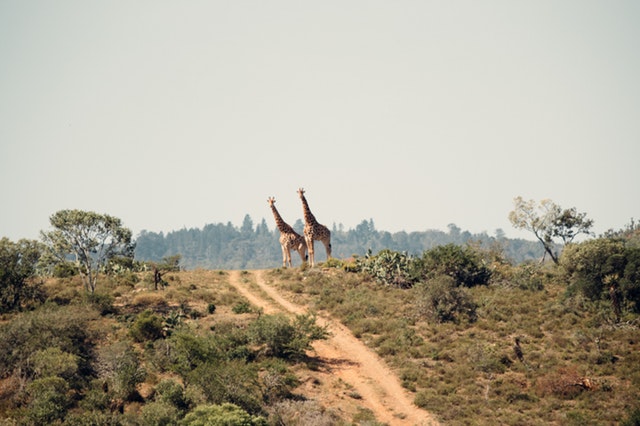 When it comes to overseas experiences, it's difficult to beat the appeal of safari holidays. Done right, they offer up a chance to look at wildlife as it was meant to be: roaming free! While we might instinctively associate the term with the Serengeti, you can actually find safaris in every region on the planet, meaning that there's something available whatever your budget, and however fit or unfit you are.
Before you head off on a safari adventure, however, it's worth doing a little bit of preparation to ensure that you're ready for the trip. Your tour operator should keep you informed of some of the more crucial preparatory steps, but there are other little surprises that you'll want to make yourself aware of before setting out.
Insurance
When you're travelling, you'll need to be appropriately insured. And nowhere is this more so than on an African safari. Many lodges will not allow you to take part in any safari activities if you aren't insured – they simply can't afford to take the financial risk. Play it safe, and print out a copy of your details so that you can prove that your insurance is valid.
Water
At many lodges, it's actually safe to drink the tap water. But sometimes, this isn't the case. Make sure you ask in advance. If you aren't so lucky, you'll get bottled water instead. You'll need to use this when brushing your teeth. Don't be tempted to open your mouth when you're in the shower, either!
Food
On most safari trips, food is rarely a problem; you'll get three meals a day, in a variety of evocative locations. Most lodges are all-inclusive, meaning that you won't need to pay extra for your food and drink – but again, it's worth checking in advance if you don't want to get burned.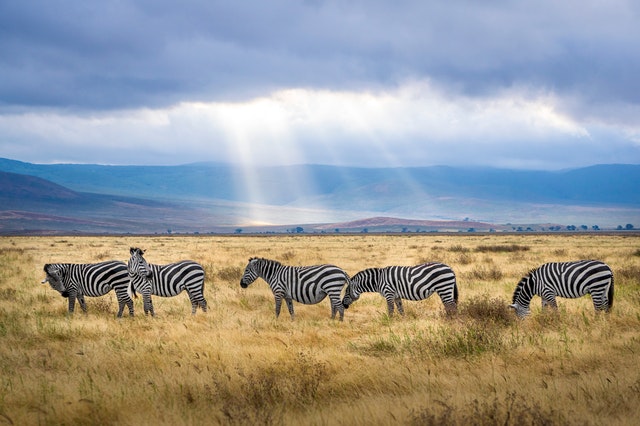 Clothing
There's an element of truth to the image of the western tourist dressed entirely in khaki. The colour does help you to blend in, and thereby get a bit closer to the animals. If you're travelling in winter, you'll need a few jumpers to cope with night-time, while in summer you'll need to be protected against the occasional shower.
Vaccinations & Tablets
If you're heading to an unfamiliar part of the world, you'll need to ensure that you don't contract an exotic disease. This means getting vaccinated ahead of time. Your doctor might need several weeks' notice in order to arrange the vaccinations, so make speaking to them a priority.
In Africa in particular , the most pressing danger is malaria. If you're travelling with very young children, then you might prefer to head to a non-malarial part of the continent. Malaria tablets must be taken regularly, and come with side-effects that must be managed. Read the instructions carefully, and get into the routine of taking them at the allotted times. You don't want to miss a single dose!
Take A Moment and Go Visit Iceland Today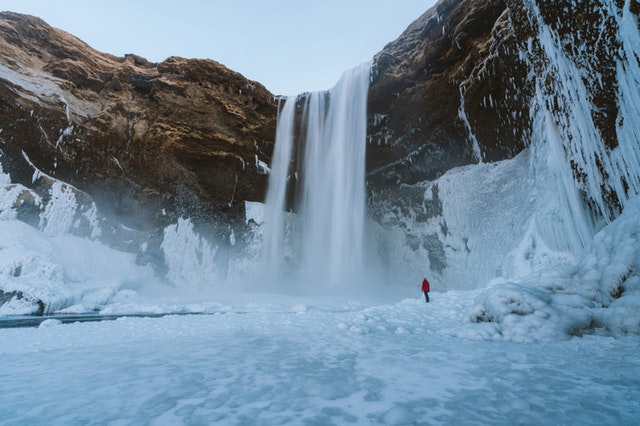 We have all been quite busy this year, but have we stopped and taken a breather? We made new year's resolutions, stuck to a couple of them, made some progress, and stayed relatively healthy.
But the fact is that we like, the fictional character Walter Mitty might be bogged down by our many day to day cares. Tunnel vision, myopic attitudes, and more significant concerns take us away from our dream of exploring fascinating places and countries such as Iceland or other Nordic countries.
We might indeed hesitate and put these trips off to another day. Yet, we know that the things that we keep out of our sight, stay out of our mind. When we push something to tomorrow, it rarely happens.
We continue to look forward to the endless tomorrows that will bring more joy than today.
Wise people reminded us of the importance of carpe diem, that notion of seizing the moment and grabbing life by the horns, thus, basking at the moment.
Don't delay travel in style with a service such as Voyage Privé, and you will be delighted by your decision.
Remember that we only have concrete evidence of having one life, we must live it in the best manner possible.
Have Fun and Add A Little Flair To Your Year
The year is coming to a close. When was the last time that you did something fun and worthwhile? When was the last time you did something that you can be proud of and can remember for decades to come? For most of us, the answer might surprise us. The memories are distant and might be a bit far off.
Take the Nike mentality, and do it, book a flight to an exotic and delightful place like Iceland.
Iceland offers plenty of activities, scenery, and opportunities for the wandering spirit. We'llWe'll talk about just a few of these fantastic places that you must visit in the beautiful Nordic nation of Iceland.
Must-See Destinations in Iceland
The Blue Lagoon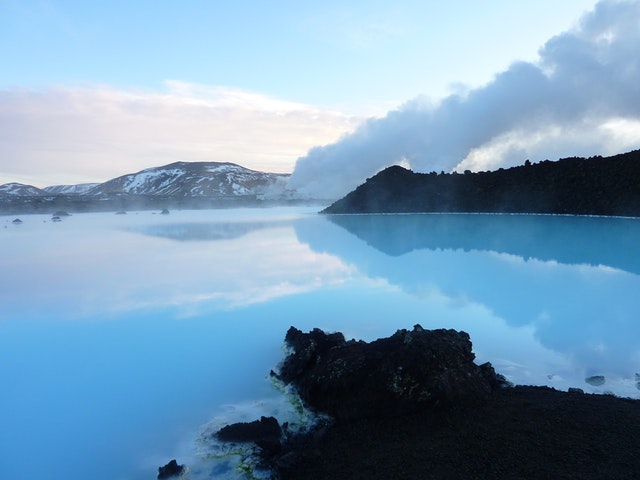 The Blue Lagoon is a natural spa. The locals dubbed it the "spa of the volcanic earth." The natural landscape allows weary travelers to rest, disconnect from their devices, and connect with the beauty of nature.
Travelers may indulge in luxurious experiences and enjoy great dining, events that are undoubtedly much needed in our always-on, digitally connected lives.
Remember to dine at the Lava Restaurant and lounge at the Silica Hotel or the Retreat Hotel.
The Gullfoss
Bask in the breathtaking beauty of the Gullfoss. Remember that the Gullfoss Waterfall is one of the most beloved waterfalls all over the world. Additionally, the Gullfoss is open to the public and is free for all to see and immerse themselves from a safe distance. Millions of people have gone to this waterfall to have a glimpse of this wondrous beauty, and you deserve to go as well.
Asbyrgi (Shelter of the Gods)
Do not forget to visit and hike in Asbyrgi. Many tourists come here and set up camp to have a little peace of mind in the general turbulence of the world. Asbyrgi is surely idyllic and is one place you must have on your to-do list.
We have only scratched the surface on the beautiful experiences in Iceland, book your trip today, stay for a while.

We have been wearing out our jandals (Kiwi for flip-flops) on our travel adventures around the world since 2009. We think our blog is thought provoking and a little witty. But we have been proven wrong before. Find out more about us here...
What Are You Looking For?