4 Ways to Sleep in the Outdoors Without a Tent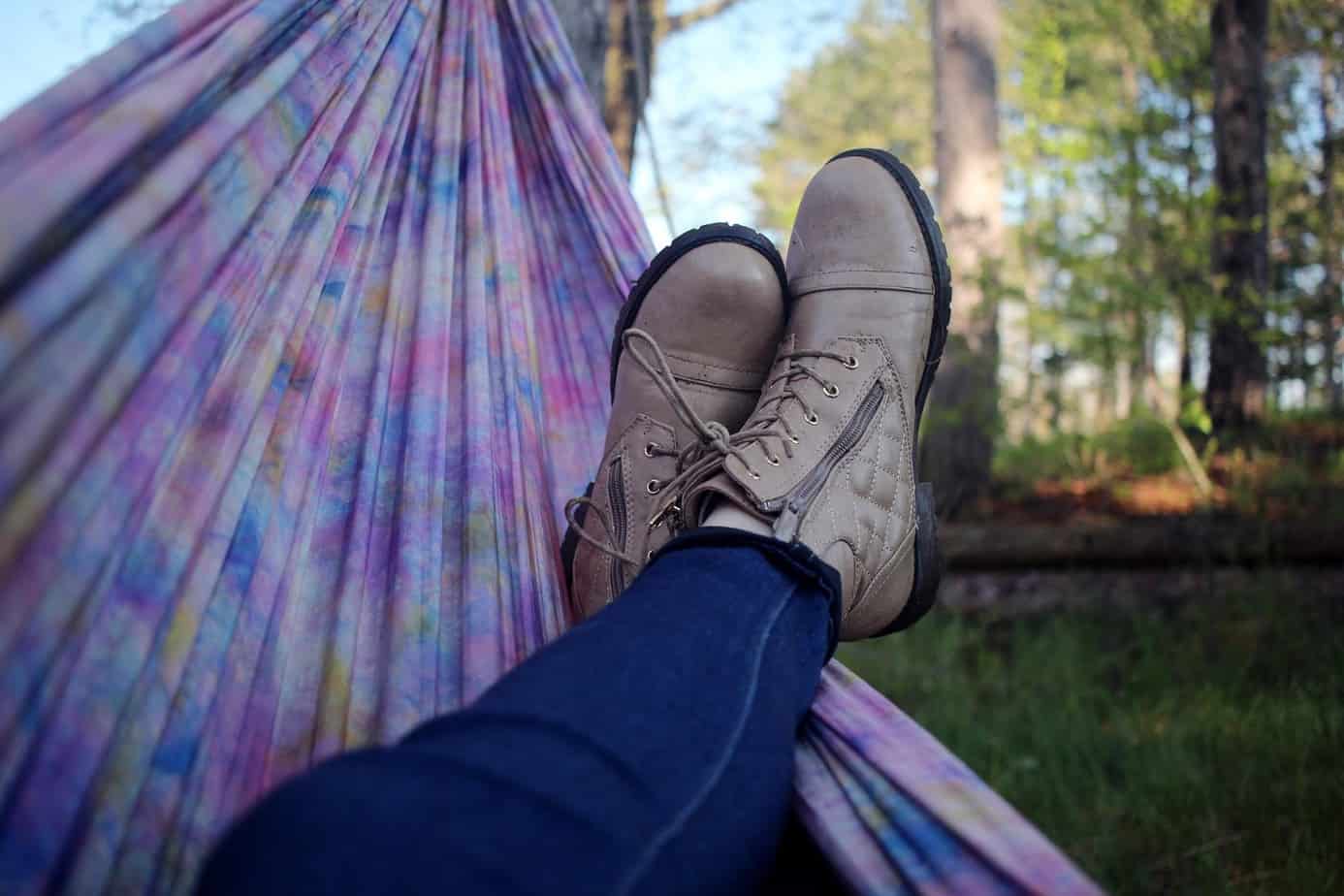 Is there anything more enjoyable than spending a night under the stars? Ok, spending a night with Chris Hemsworth, perhaps. But apart from that, getting back to nature and laying out under the cool night air must be one of the last true pleasures available to all of us.
But what happens if you love camping but hate tents? All those annoying poles, pesky pegs and flapping fabric are quite frankly too much to take sometimes.
Well don't despair my friend, there are many ways you can get your fix of al fresco snoozing without having to resort to the cocooning yourself in canvas. Read on below and we will lay out 4 amazing ways you can get your sleep on without a tent to be seen…
Swinging in a hammock
We love hammocks. All hammocks are great. Well, maybe not banana hammocks but all hammocks that you can swing in are! They are so much smaller and more lightweight to carry than a boring old tent. You don't need to find a piece of flat ground to pitch them on. All you need are two well placed trees and you are good to go.
What's more there is just something so romantic about sleeping in a hammock. Come on, nothing sings relaxation more than the gentle sway of hammock. Remember to bring your cowboy hat to tilt over your eyes!
On a lilo/air bed/camping mattress
This one also refers to anything from a cheap air bed to an expensive camping mattress. Basically I mean the thing you would hunker down on normally when sleeping inside a tent, only get rid off the tent part. It's not necessary.
Take some deep breaths and blow up your airbed or roll out your fancy self-inflating termo-rest and you are good to go. While you obviously aren't as protected as you are inside the impenetrable nylon fortress of a tent, the joy of leaving the pegs and poles at home and just sleeping outside are well worth the added risk of being chewed on by a curious beetle.
A good addition when adopting this method could be one of those handy pop up mosquito nets you can get. Or if you want to travel as light as possible, arming yourself with a sleeping bag with a built in mosquito net for the face hole is a top idea.
The biggest downside of sleeping on an air-based mattress is the risk that the air may not stay where it should for the entire night. Do yourself a favour, read this article and learn a life skill that could mean the difference between a beautiful night's sleep and hours of cursing at the moon – like some kind of deranged foulmouthed werewolf!
In a bivvy bag
Some of you out there may be thinking…"what the frick is a bivvy bag!?". Well if you picture one of those body bags you've seen on CSI then you are getting close. Bivvy bags were originally designed for the armed forces as a way to give them a little protection from the elements at night when they are out sneaking up on enemies and the like.
Basically it is lightweight bag that you slide yourself into, either with or without or sleeping bag depending on the temperature. The bivvy will protect you from the harshness of the wind and rain and allow you to be as close to nature as can be. You will be fully encased apart from a small opening for your face to poke out.
Think of it as a tiny streamlined tent just for you body.  
The benefits of a bivvy, aside their size, are that they give you an almost invisible profile. Meaning that you can settle down almost anywhere in the landscape and the chances of you being spotted while you snooze are close to zero. Perfect when you don't want anyone to interrupt your holy communion with Mother Nature.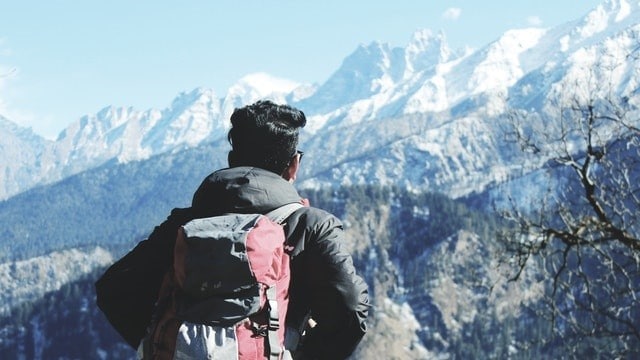 In your car
Cruising along the open road with your mates in the back, the windows down and tunes turned up is one of the best feelings many of us will experience. It is the closest most of us come to living the life we see in the movies and magazines.
What then could be less hassle than finding a beautiful spot overlooking the bay, having a few bevvies and then stretching out to sleep in back? Then repeating the whole process again tomorrow, then the next day, then the next.
Word of warning: Excessive sleeping in cars may not be the best idea for the taller ones amongst you, Back Seat Back is a debilitating condition that affects many of my closest buddies.
Final Thoughts
Sleeping in the fresh air is often pure bliss but obviously choose your night wisely. Check the weather and always be aware of the dangers, big and small. The benefits of all the above suggestions is their simplicity, the downside is once you remove the tent there isn't much protection between you and the beasties. My top tip, take a mozzie net or get yourself a good spray, or else you'd better prepare for some a little itchy, itchy, itchy, scratchy, scratchy, scratchy in the morning!   
Happy tent-free camping my good friends!
Walking the Camino de Santiago Photos
These are my favourite Camino de Santiago Photos from my pilgrimage along the French Way in March. A truly beautiful way to spend a few weeks.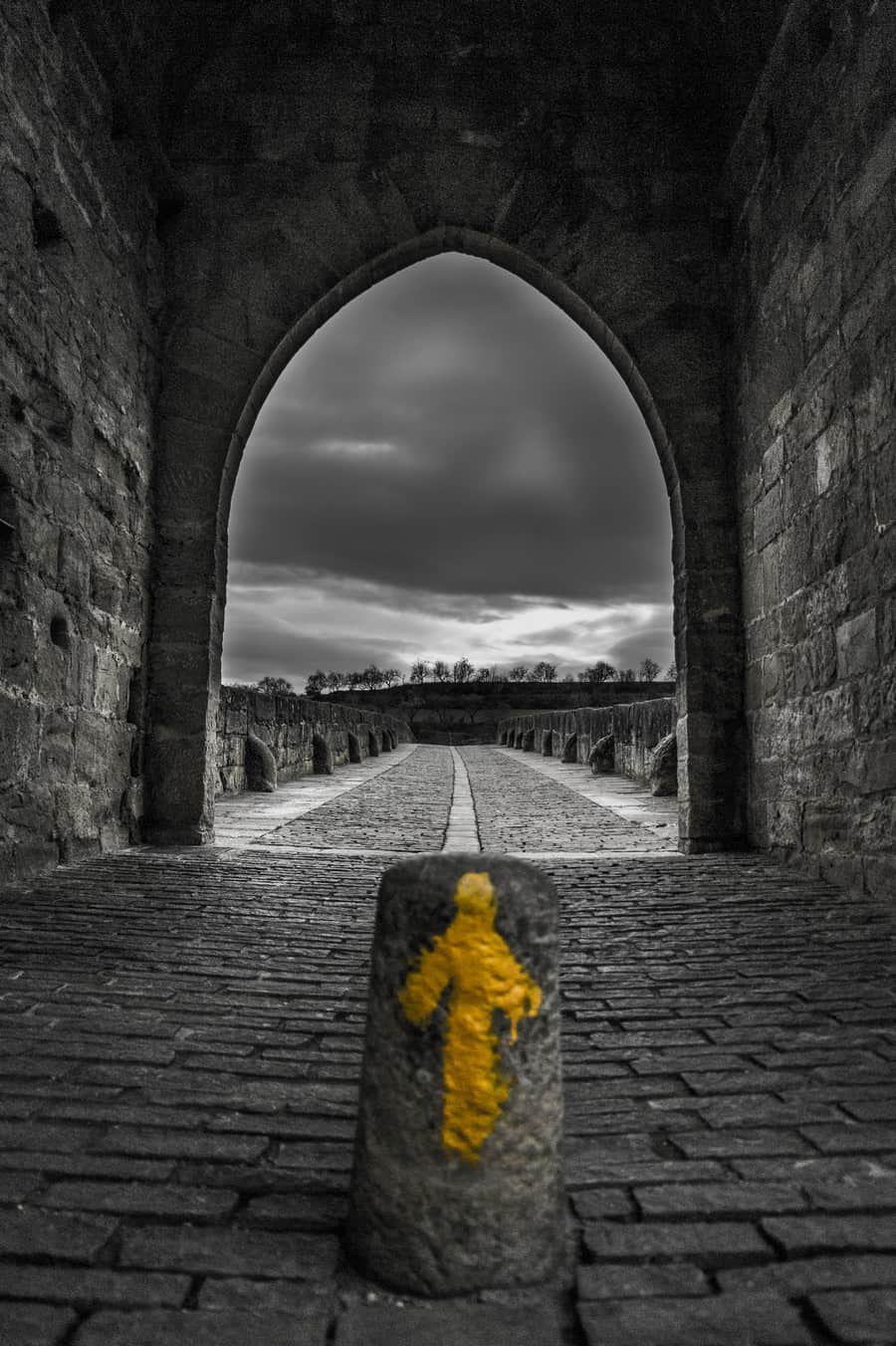 El Camino de Santiago kicked my ass. Well technically it kicked my feet. Turns out my minimal preparation for the Camino de Santiago was terrible. After a miserable effort of only 4 days, the doctor in Legrono told me that I wasn't allowed to go on until me feet healed. I had walked just over 100 km's and my feet were bloodied and blistered.
To be honest, I was relieved.
The thought of putting back on my shoes made my shudder. For the last 9 km's I had stumbled along in jandals and socks. One of the travelling fashion sins I vowed I would never break.
So while I have unfinished business with the Way of St James (an upcoming post), I did want to share with you some of my favourite photos from the Camino de Santiago. Because I had yet to reach some of the more "unsavoury" parts of the Camino that Sherry Ott had discovered, every step of my pilgrimage had been beautiful.
There is no way you can get lost on the Camino de Santiago. Arrows, scallop shells and signs point you in the right direction at every bridge, road crossing and intersection.
Reaching the top of Alto Pedron gave views back the way I had come from Pamplona, as well as views to where I was going. The rocky path on the way down proved to be my ultimate downfall, as my too small shoes caused my toes to smash into the front.
There were so many beautiful old churches along the Camino de Santiago. But since I was walking in early March, it seemed that most were yet to open for the busier summer season.
And between every small village the well-maintained pathways of the French Way wound across the spectacular Spanish countryside.
Puenta La Reina has one of the most amazing bridges I have ever seen. It was also the 1st village I had the pleasure of sleeping in after busy Pamplona.
Most mornings I was up and walking before the sun began to sprinkle across the horizon.
Every village and town was built on a small hill. Sure it looks beautiful until you realise you have to go back up again to go through them all!
While there were only about 20 pilgrims walking each section every day, it wasn't uncommon for you to encounter them all. The people I met along the Camino de Santiago were some of the most inspiring and remarkable people I have ever spoken to. They are the ones that make the pilrgimage so special.
Every village had at least one ancient church and it wasn't uncommon to find them dotting the landscape in remote locations either.
I have travelled through Spain in the past, including cycling in Costa Brava and surfing in San Sebastian with both independent planning and a vacation planner. But having the opportunity to walk at my own pace through some of the most beautiful scenery in Spain on the Camino de Santiago has so far topped them all.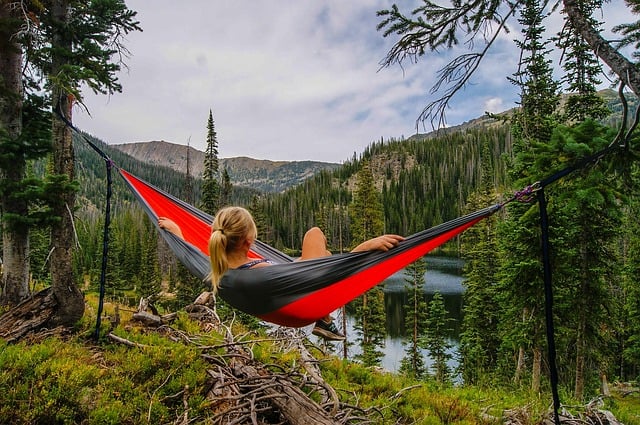 Camping with a hammock is slowly but surely becoming more popular in recent years with new and improved hammock designs being preferred by some campers, compared to the traditional tent.
In this article we will discuss some of the key benefits and drawbacks of sleeping without a tent, and analyze key criteria so that you can choose your preferred shelter choice!
Weatherproof
Most tents work well in the rain; however, you'll need to bring a tarp if you're using a hammock. Traditional hammocks are not waterproof, and are generally open at the top, allowing water to find itself inside if you don't have an adequate tarp. Moreover, a decent under quilt is also a good idea so that you can stay warm and cozy during cold and stormy nights.
Packing up your hammock after a long night of rain isn't too bad, whereas packing up a soaking wet tent is always annoying. You almost always get wet in the process.
Setup
For first time campers, pop-up tents are the simplest to setup. All you need to do is find flat ground, and bam, your setup is complete! The beauty of pop-up tents is that you don't need to worry about figuring out where to insert the poles and erect the tent. Although, traditional tents are usually more robust, and have a longer life span.
Essentially, a tent is simple, but a hammock can become a little more complicated for first timers. You'll need to find 2 trees facing a good direction and tie each end of the hammock to them. If your hammock setup is too tight, you will generally wake up with sore ancles, but if it's too loose, you run the risk of the hammock touching the floor, and insects crawling in with you.
If your campground doesn't have many trees, or if the trees are dead (they could break and injure you), hammock stands come to the rescue! Basically, hammock stands allow you to pitch a hammock if there are no trees nearby. They are portable, adjustable, and are easy to setup. The only drawback is that the ground should be relatively flat, whereas if you were to hang a hammock between 2 trees, there won't be any stands touching the ground, so a rocky floor wouldn't be a problem.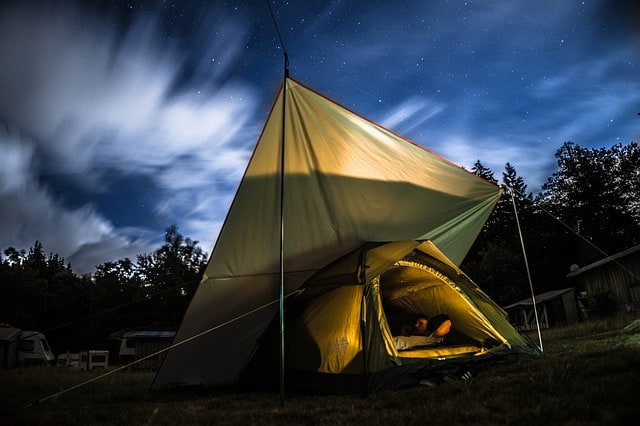 Comfort
One of the main reasons for choosing a hammock is the comfort that it provides you! It has a basically has in-built seat which is arguably more comfortable than a standard blow up mattress. You need to pick your tree's wisely though! You don't want a pinecone falling on your face mid-sleep.
If you have constant back pain and find it hard to sleep inside tents, you should give hammocks a try as they cause you to sleep sideways, similar to a banana shape, which a lot people find much more comfortable.
Price
Hammocks are usually lighter and don't include a wealth of poles and gear that tents do. Depending on the type of hammock that you purchase, they are usually quite similar to tents. You can however, find very cheap tents <$60, but they most likely won't last long.
A good tent or hammock can cost between $200-500 without accessories. If you need a hammock stand, that will add to your cost, just like a mattress and other tent necessities will to its cost.
Top of Cappadocia day trek – with Middle Earth Travel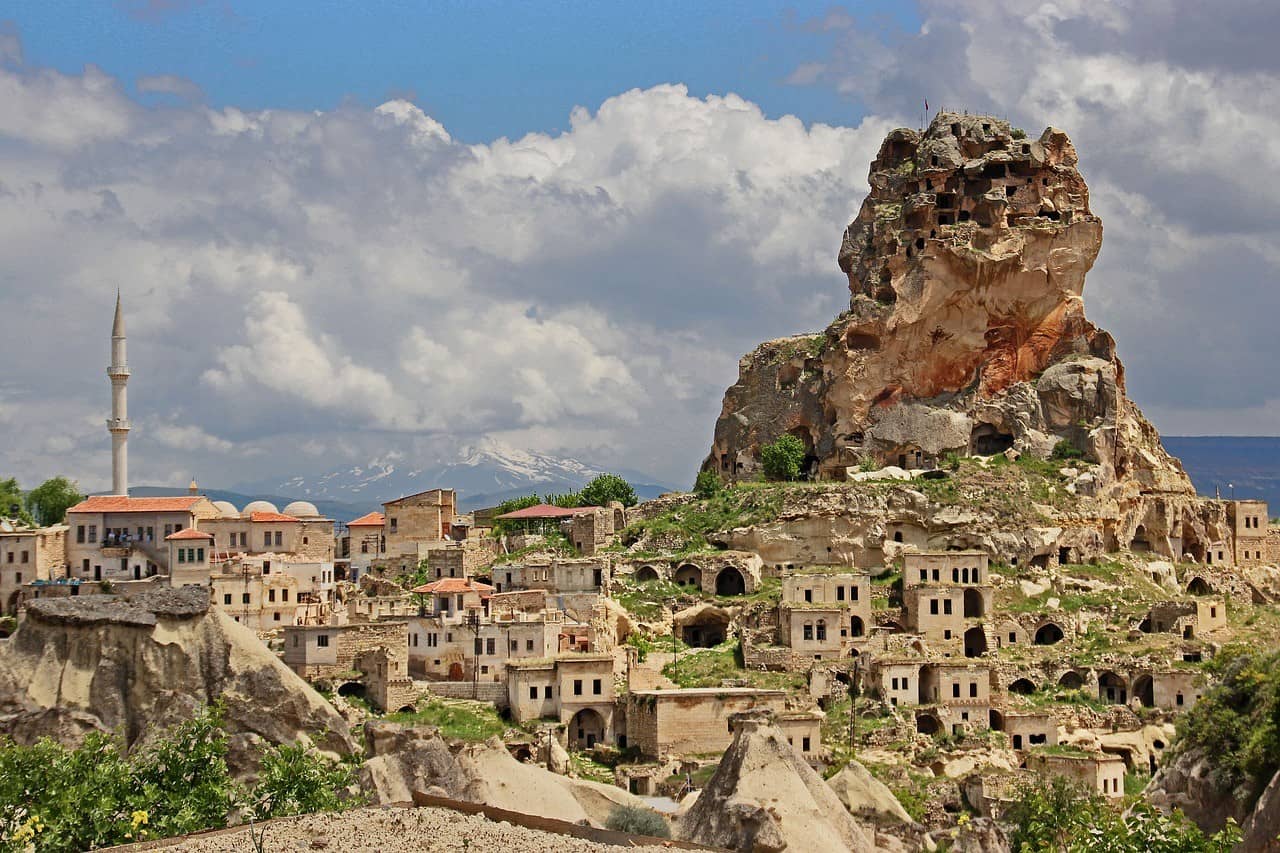 Trekking through the valleys of Cappadocia's fairy chimneys with Middle Earth Travel feels more like the set of a Star Wars movie than a historical region once carved out and lived in by humans. Churches, homes and pigeon houses are scattered throughout the valleys, all waiting to be explored. The best part is, Middle Earth Travel know all the hidden secrets.

Top of Cappadocia day trek – with Middle Earth Travel
On the 26th of July (which just so happens to be my birthday!) Middle Earth Travel took us on their private and guided Top of Cappadocia day trek. From Pasabag, along the top of Cappadocia and down through the Gulludere Rose Valley to Goreme, we trekked 15kms in one day! (We recommend getting your bearings with this map)
Upon arrival to the Middle Earth Offices, we were warmly greeted by our new friend Atil whom we had met a few days earlier while mountain biking through the Kizilcukur Red Valley. We were then introduced to our guide and given a briefing regarding the day. Normally, the Top of Cappadocia tour would start from Çavuşin, however, since we had already explored Çavuşin Castle, they adapted our tour to compensate ensuring we would explore new terrain!
With charged cameras, plenty of water and our running shoes on, we were driven to our starting point of Pasabag. We wandered through the fairy chimneys, coming across camels and markets – then the true hike began.
It was a slow and gentle incline. With no trees to provide shade, I quickly realised why our tour guide had chosen to wear fully covered clothing! As the sweat quickly set in (a waterfall in Moss's case) we snapped away with our cameras and enjoyed the entertaining shapes of Imagine Valley and the amazing view. We also passed a lot of rock piles, which according to our guide mean 'father' and are built to help lead the way.
The higher we trekked, the more breath taking the views became! As we walked along the summit of Bozdag mountain (the Top of Cappadocia) we could see EVERTHING – Pasabag, Çavuşin Castle, Kizilcukur Red Valley, Gulludere Rose Valley and Goreme. We were on the Father of Valleys! After a quick nod of agreement to the guide, we pushed ourselves the extra distance and made our way to the flag, as this HAD to be the highest point and was definitely worth a photo and a selfie or two!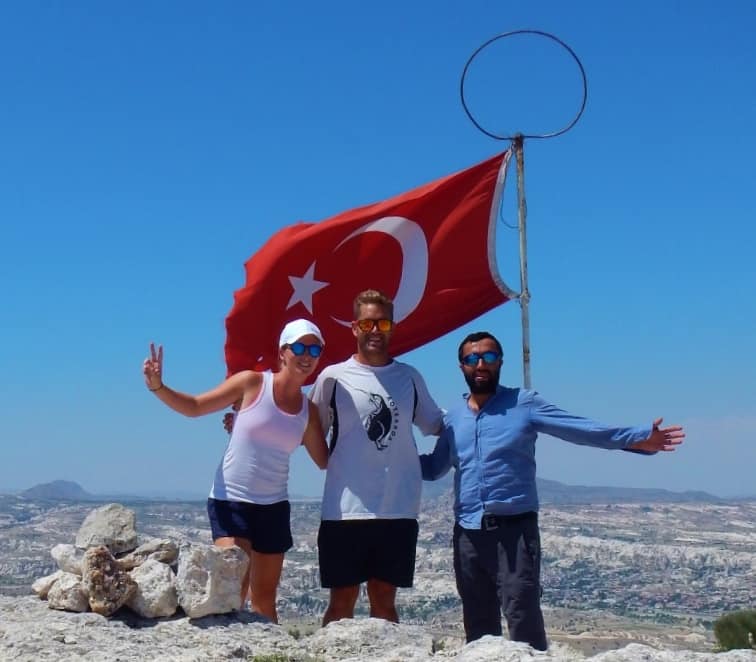 From the flag we looked down upon Aktepe Hill which is known as a popular destination for watching the sun set and could spot Kizilvadi Restaurant, our destination for lunch! Kizilvadi Restaurant is an attraction of its own. With its own historic winery and Grape church, plus some Middle Earth Travel treks even stay there for the night! After having a massive feed of soup, salad and pasta plus a surprise birthday cake, we made our way down into Gulludere Rose Valley.
The scenery is amazing, with strong colours visible in perfect layers on the chimneys, you would wonder what an artist was thinking, had it been a painting. Also, hidden to the side of the track we walked across a little bridge and not expecting anything to be there we were wowed by the massive church carved. It was absolutely huge and hard to believe that its most recent use has been as a pigeon house!
Middle Earth Travel Review
The team at Middle Earth Travel were extremely knowledgeable and certainly know Cappadocia's hidden secrets. They have friendships with local tea garden owners which is also of benefit as it gained us entry to locked churches and hidden rooms that we would not have otherwise seen.
We covered a lot of ground, however we did not feel rushed. The whole day focused on showing us the region, therefore we had as much time as we needed to explore each church and to take 'just one more photo'.
It wasn't all about trekking. With a whole day and 15kms to cover, there were a few silly poses (especially in Imagine Valley), and we learnt a lot about the myths, legends and way of life in Cappadocia.
In conclusion I highly recommend Middle Earth Travel if you wish to go trekking or mountain biking in Cappadocia.
Cost: Day treks with Middle Earth Travel range from 50-90 euro, depending on the number of people taking part. This includes lunch, guide, vehicle transfers and entrance fees to historical sites, but excludes alcoholic and soft drinks.
Middle Earth Travel are outdoor enthusiasts and offer multi-day over night treks, mountain biking, abseiling, or custom made itineraries, in multiple regions throughout Turkey.
Disclaimer: We were provided with a discount for the trek with Middle Earth Travel, however, as always our thoughts on our adventure travel blog our own.

We have been wearing out our jandals (Kiwi for flip-flops) on our travel adventures around the world since 2009. We think our blog is thought provoking and a little witty. But we have been proven wrong before. Find out more about us here...
What Are You Looking For?