6 Basic Money Saving Tips for Travel Adventures in 2013
We want to help you start travelling this year. Check out our 6 basic money saving tips for travel adventures in 2013 to get your started on the road.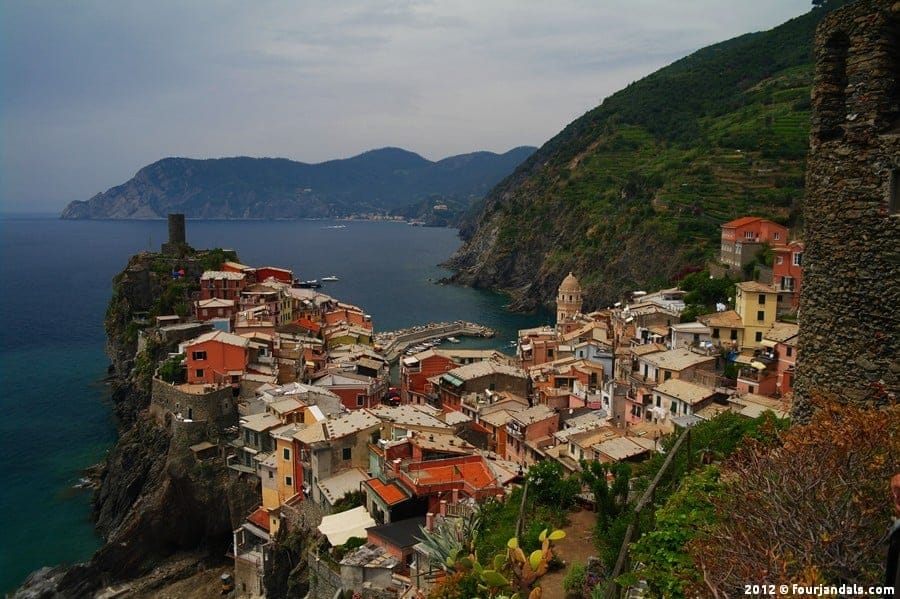 2012 was an incredible year of travel adventures for us. We used our money saving tips for travel and visited 14 countries. We were quite honestly living the travel dream.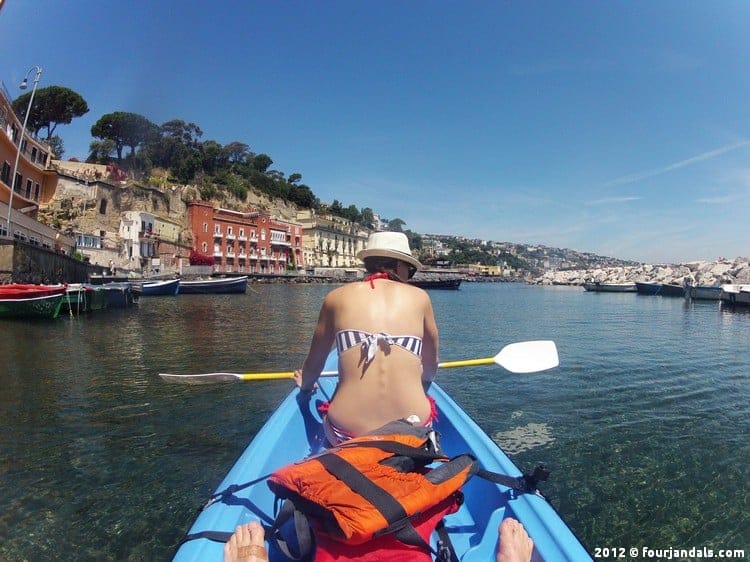 Kayaking in Naples, Italy
While some may think we are loaded with money, they would be very wrong.
In reality, the way we manage to have so many travel adventures around the world is because we prioritise and follow achievable money saving tips for travel.
With a little organisation about how we live on a day to day basis, we are able to save more money to travel.
Set your travel goals first
Before you read on, set two goals; where you want to travel and how long for. There is no point saying you want to travel around the world for 12 months if you only are willing to save $1000.
While I am sure there must be a way to travel for 12 months on $1000 (let me know if you find out how), it is important to be realistic about your travel budget. If you stay in 5 star resorts then you obviously need to save a little more money, than if you stay in backpacker accommodation.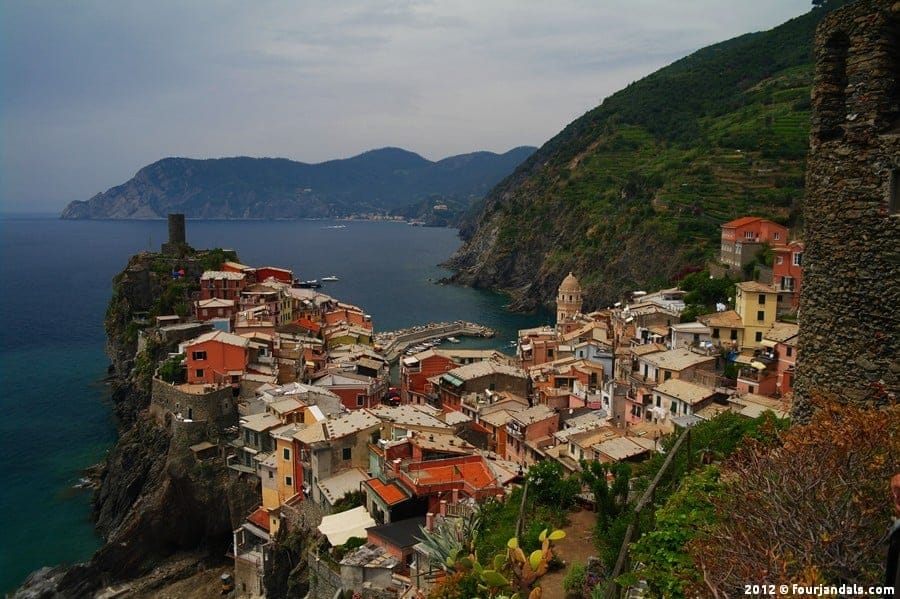 Additionally, if you only want to go on a 2 week trip to the perfect vacation destination then you don't have to save as much. If you want to enjoy an island paradise why not fly to Bali. You can enjoy island life, the amazing beaches and water sports all within your budget. Most people believe that beach front hotels are really expensive, but with little effort you can find great deals on ocean front Bali hotels. You can always use Marriott Rewards too.
If you don't know which accommodation you would prefer, then check out our Hostels vs Hotels vs Apartments article.
6 Basic Money Saving Tips for Travel
With your travel goals set, you can use these 6 basic money saving tips to start travelling to help get you on the road to your own travel adventures in 2013.
Start Saving
Yup that's right, start saving. You have to actually make a commitment to saving before you can even begin. There is no point going into this half-a$$ed if you are just going to give up in a few weeks.
Open a new bank account with a good interest rate and deposit your first $1. Ideally it would be more than that if you can afford it, but depositing the first $1 means that you have started!
Work out your necessary expenses budget
While it would be great if we could save every penny we make, there are some necessary expenses. You need to eat, put a roof over your head etc. Luckily you can quite easily figure out what your necessary expenses are.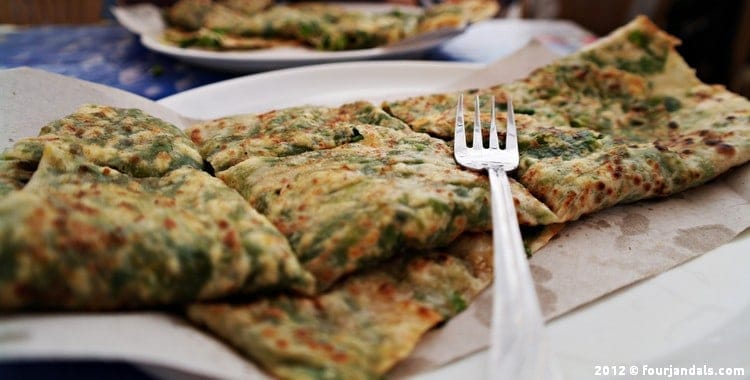 Cut your expenses so you can eat gozleme in Turkey.
And once you have those, you will know how much of your pay cheque you can afford to save. Anything extra should go straight into your bank account removing any temptation for you to make impulse purchases.
Use Cash and get a Piggy Bank
With your necessary expenses worked out you should know exactly how much cash you will need each week. By only getting out a set amount of cash each week you will limit how much you spend with the rest of your pay cheque going into savings.
Any coins from your wallet can also be thrown straight into your piggy bank (or jar). It is amazing how quickly loose change adds up. Within a few weeks you will have enough for another nights accommodation or a nice meal out.
The other benefit is that if you remove the coins then you are less likely to use those coins to buy small treats all the time too.
Change your spending habits
You will need to make sacrifices when you begin to save money for your own travel adventures in 2013. It is important to remember in the back of your mind that you are doing it for a reason…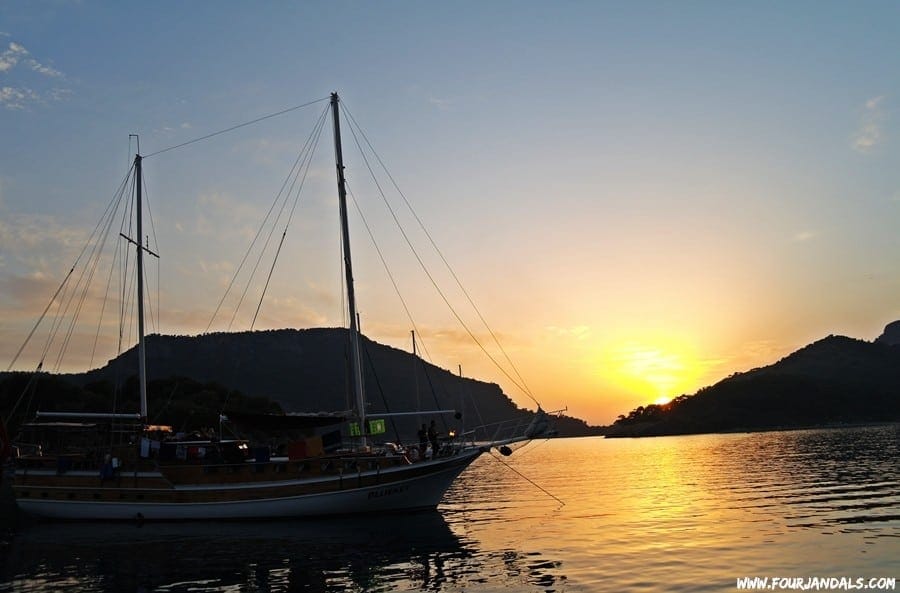 Is this reason enough to save money for travel?
Take a look at what you spend your money on at the moment. Every time you buy a cup of coffee, round of beers, go out for lunch or drive to work, they all cost you savings. Money that you could have used while travelling.
By cutting out these small purchases, you will rapidly increase your savings in your new bank account.
Sell your unwanted stuff
Now that you have cut down on a bunch of expenses, you should have some extra money building up every time youe pay cheque comes in.
One trick to boosting your savings right before you leave, is to look at selling some of the things lying around the house. Depending on how long you are travelling for depends on what you can sell. If you are going for a year or more then look at your electronics first.
Realistically, in a years time some of the electronics you own might be getting out of date. While they might be worth money now, they probably won't be in another years time.
Look at your old clothes, books and furniture. Anything you don't need in your backpack for your travel adventure can probably be sold.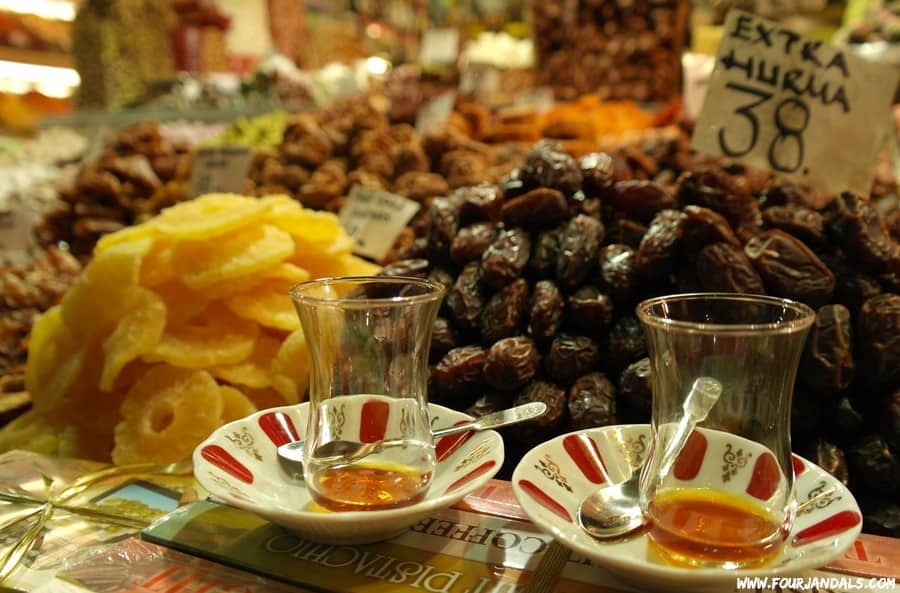 Finally, treat yourself
Okay so this isn't a money saving tip. But saving is damn hard work. You have to make sacrifices from your usual daily lifestyle to be able to save money for travel. That is why it is important to treat yourself every once in a while to stay sane.
Just don't go crazy!
Limit yourself to grabbing a beer with your mates, go out for dinner with your loved one or just rent a movie to chill out. By treating yourself, only very rarely, you will be able to save for a lot longer.
This will allow you to get out and begin to enjoy your travels. The best place to start is to get all your vacation rentals tips and ideas from here, before getting out and spending that hard earned cash.
So where are you going to go with all your money saved?
How to Travel with Friends (and Stay Friends Afterwards)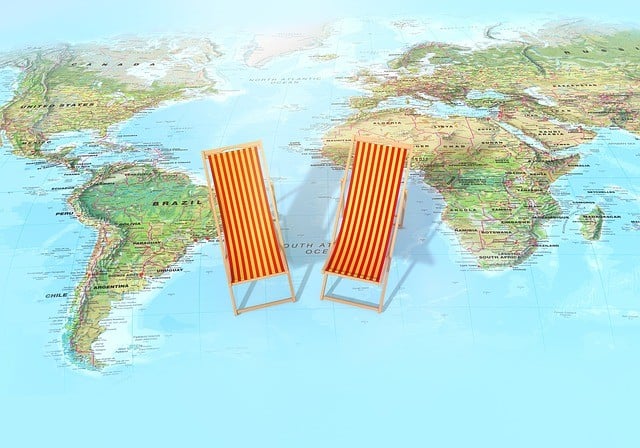 Our friends are a very important part of our lives – they are the people we can rely on, a shoulder to cry on and someone to have a great laugh with. They are almost like family and we often spend a lot of time with them. That makes travelling together seem the logical step. But sometimes, things can go wrong – so how can you travel with friends and be sure to stay friends afterwards?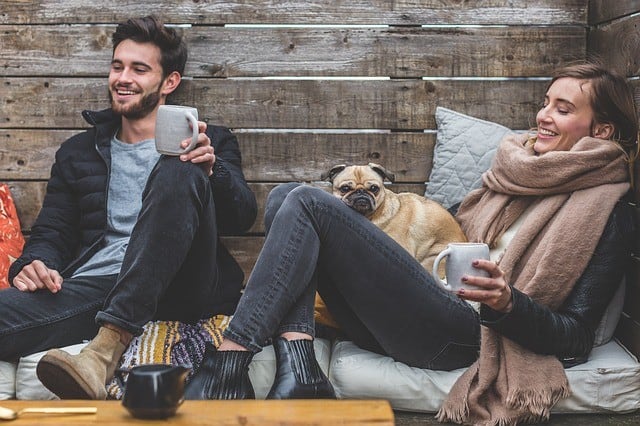 Why travel with your friends?
One of the top reasons to travel with friends is that it is better than travelling alone. More than that, you and your friend or friends have different experiences, personalities and approaches and this works well for travelling. Maybe you are a little shy whereas your friend is more confident. Or you like to try things and they are a little hesitant – yin and yang of sorts, complementing each other.
Having your friend along can make the boring parts of the holiday more interesting. Bus, plane or train journeys are a necessary part of travel but can be a bit boring. If you are travelling with your friend, however, you have someone to chat with, swap magazines with or even listen to music together.
Travelling is a great way to reconnect with friends that you have fallen out of touch with. In fact, it is one of the ways that Roses Only recommend that you reconnect with someone that you haven't seen for a while. Going somewhere different, making new shared experiences is a brilliant way to reignite your friendship and give you a chance to clear the air on any past issues.
Planning the trip
Once you have decided that you and a friend (or friends) want to travel together, you next need to start planning the trip. And this is where you need to get very specific to make the trip a success.
Understand what you both want
One of the main reasons that friends' vacations go wrong is that you end up wanting different things. You want to see the museums and art galleries of the city while your friend wants to party until 3am and sleep most of the day (or vice versa). There's nothing wrong with either approach but you want to have some shared ground. So, understand what you both want from the trip and how this matches up – museums one day, party on the night, sleep the next day then repeat for example.
Map out where to stay
Another area people can disagree on is where to stay. Some of us are pretty casual and will sleep anywhere that is clean. Others prefer the finer things in life and want a three or four-star hotel as a minimum. Some love camping while others need foundations and a fixed roof. Understand where you both want to stay before considering making a booking to avoid someone being uncomfortable and unhappy.
Discuss money
A top cause of fights when people travel together is money so decide before you leave how it will work. For example, do you pay for your own stuff in each meal or just split the bill 50/50? If you do this, make sure one person doesn't go for expensive wine and other a glass of water or it will start to irritate them. The same goes for other costs – decide beforehand how to approach things to avoid conflict while away from home.
Know yourself and be honest
This might sound strange but we all have those little quirks that can create friction when you are almost living with someone for a week or two. You snore, or your friend has to have the TV on all the time. You have to have a packet of crisps before bed or your friend insists on brushing their teeth with the electric toothbrush at 3am. Know your weird little quirks and warn your friend about them. That way there are no nasty surprises, it can be made into a joke and you can prepare for it (where possible – if anyone has a sure cure for snoring, let everyone know).
During the trip
While the idea of going on holiday with a friend is that you spend time together, don't assume you have to be tied at the hip and do everything together. In fact, it is good to have some time apart for those separate interests. Have a day to yourself and then you will have some great stories to tell on the evening when you get together for your meal.
Travelling with others means that you need to be flexible but also not too flexible – don't let the other person make every decision as they might resent this. The ideal balance is to give on the things that aren't super important to you and stick to your ground on the really important stuff. Say you want a day at the beach but you aren't too worried about visiting that museum your friend likes. So stick to your guns with the beach and concede to the museum trip.
Because you are friends you likely know each other pretty well but it is different when you are practically living together. We all have bad days and when you are travelling with someone and they have such a day, it is important to be understanding and patient – and they do the same with you. Don't take it personally, give them space if they need it or just be there for them if that works.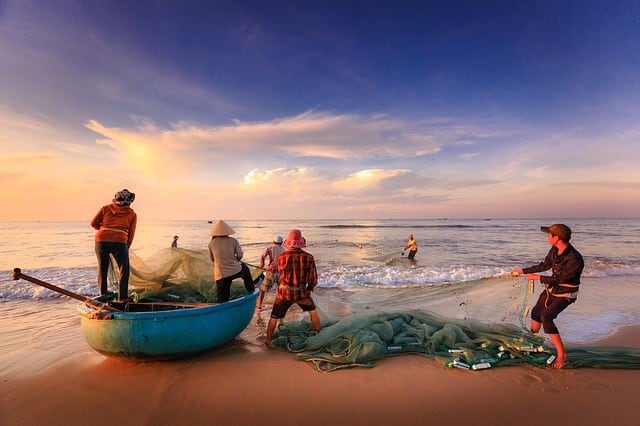 Conclusion
Travelling with a friend is a memorable experience if done right but can end a friendship if done wrong. That's why planning is important, and understanding is crucial – we all have our funny little ways and when you are with someone most of the time, these come to the fore. By being flexible and understanding, you can both have an amazing time, take loads of stunning photos and have a trip you will never forget – and still be friends when you get home!
How Three Different Countries Celebrate Christmas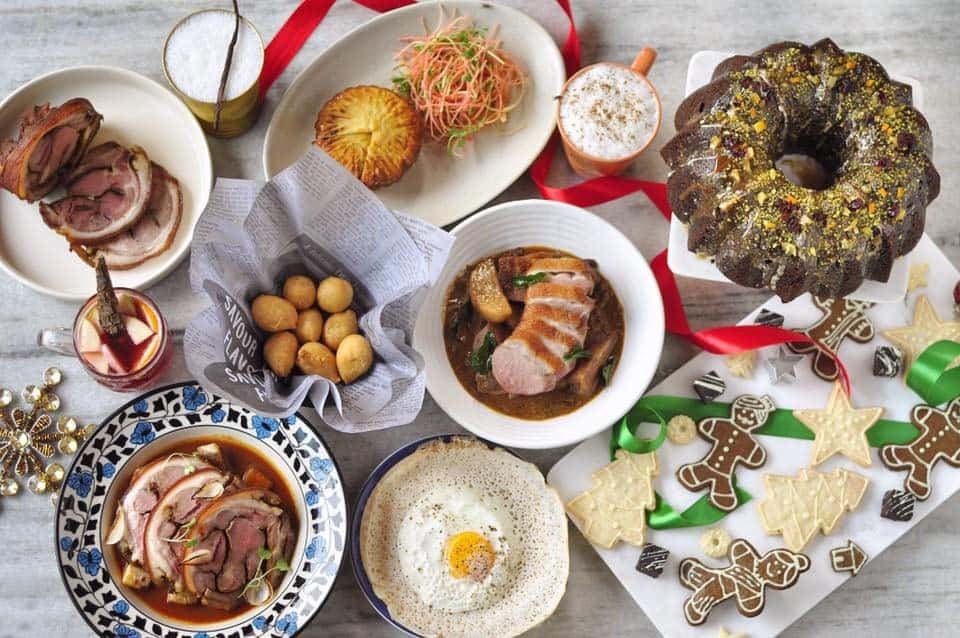 As wonderful as travelling and exploring the world is, Christmas is a time best spent at home, right? Not necessarily – there's no reason to keep your Christmas at home. After all, if you're passionate about exploring new cultures (or even if you're just bored of turkey), that doesn't have to stop when the holidays come around. Even if you prefer to be where you've always known, why not try out other cultures from the comfort of your own abode?
So what's your Christmas theme? Here are a few of our favourite suggestions.
1. Indian Christmas
Christmas in India focuses mostly on religion, as only 2.3% of the population is Christian, so the holiday isn't as ingrained into the culture of the country as it is in Britain. A large part of Christmas in India is Midnight mass, and afterwards, families have a feast of delicacies, including many different Christmas sweets. The traditional fruitcake is present but there are also rose cookies, sweet dumplings, curly doughballs, and so much more. And if you don't feel like Christmas Eve is the best time for experimentation in the kitchen, no need to fear: with takeaway services like Deliveroo around, great cuisine is always available with much less work for you! Also, don't forgo the Christmas lights this year: Indian festivals are nearly always bright and colourful, and also nothing feels more Christmassy than colourful twinkling lights.
2. Italian Christmas
So, how is Christmas celebrated in the home of Catholicism? Well, one of the most important parts is the Nativity crib scene. Naples is famous for its cribs and crib making, with good reason: the first Neapolitan crib is thought to date back to 1025! So, for an Italian Christmas, put out your crib on the 8th of December and add the figure of baby Jesus to it on Christmas Eve.
But what about the food? On Christmas Eve, no meat is eaten (so maybe not the best idea for pigs-in-blankets fans!) so seafood is usually served. Many families also have a large Christmas Eve meal of fish dishes, called The Feast of the Seven Fishes. And, as for pudding, panettone is on the menu!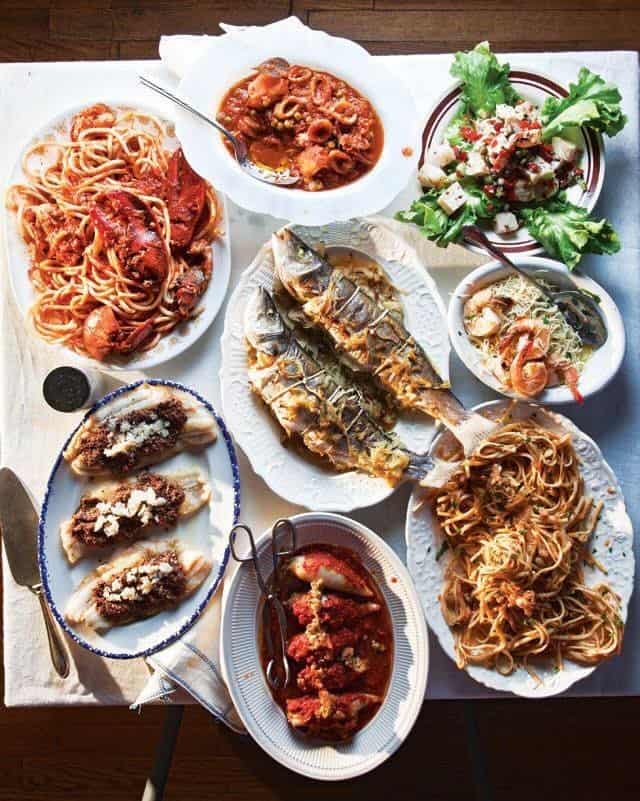 3. Australian Christmas
For those who don't enjoy the cold, wet winter that comes along with Christmas, why not bash away the blues with a summery Australian Christmas? You can keep the traditional Christmas food and you can add seafood or barbeque for a twist! Or you could watch a Carols by Candlelight service, which are very popular in Australia but also loved in the rest of the world, including Britain. Check out this Ticketmaster page to find the one nearest you! And for a really authentic feel, you could decorate your house with "Christmas Bush", a native Australian plant with green leaves and cream coloured flowers (though you won't experience them turning red over the summer!)
However you decide to celebrate it, make it a very Merry Christmas!
8 Benefits You Can Get From Traveling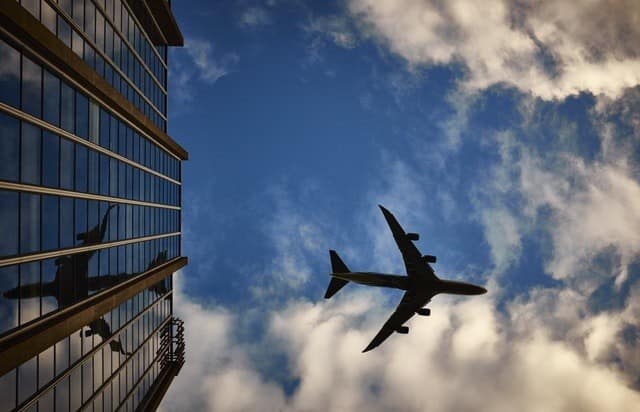 Many people think they should travel somewhere for a vacation, but some of them never do it just because of fear, doubt, and other reasons that keep them at home. In this article, we have gathered several wonderful benefits you can get from traveling. Keep reading, and we are sure you would be able to make that great travel you always dreamed about!
1. To travel somewhere is a great opportunity to distract from your everyday life. Even if you enjoy spending every day of your life at work and at home, anyway you have your own problems, issues, and difficulties to solve. All people have their crazy schedules with working hard, raising children, and taking care of the family, and sometimes we all can be tired from this fast rhythm. Travel would help you to distract from everyday problems, forget daily routine, give new feelings of freedom and calmness.
2. You can travel with your partner, friends, or just on your own, and you'd get the distraction wherever you go. This would help you to refresh your mind, and relax for several days without thinking about troubles. You will come back to work totally refreshed and maybe you will even look at some things from another angle. Travel is a great stress remover that gives you a lot of positive things.
3. Traveling can improve your knowledge. You can discover new cultures, learn new languages, even get new habits. It's very interesting to learn something new about other people life, taste new food, and try to do things you never did before. Travel can help you to get wonderful impressions, make new friends, and discover this interesting world. This is much better than any kind of online game of TV show that keeps you so much involved last week. Remember that you will get from the travel much more than you expect, and be ready to new feelings and impressions!
4. New experience will definitely help you in everyday life. People who travel a lot, get a great ability to overcome their problems in easier way. They just learned how to look at the troubles from the different angle, and when we all feel desperate about something happened again, and start think about how our life is unfair, they are thinking about possible ways of solving their problems.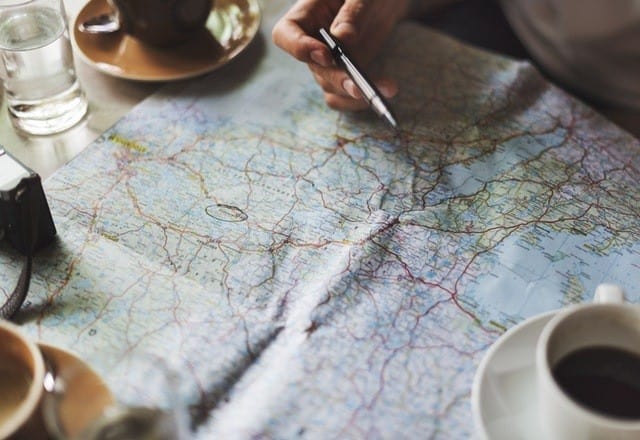 5. Traveling helps to keep a good connection with your family or friends. In our daily life we have so few moments to spend together, probably only on holidays or weekends, but anyway people are usually involved in shopping, watching TV, and thinking about Monday is coming soon. During your travel, you experience all great moments with your friends and family, and it gives you a wonderful feeling of strong connection you all have. This is great to make a photo album or video report of your travel and watch it sometimes.
6. Nowadays, you can plan your trip easily and fast thanks to modern technologies. You can choose you travel budget, duration, and places you'd like to visit. You can book the hotel online and buy tickets on bus or plane without leaving your house. It's possible to plan any kind of travel depending on your budget, needs, and expectations.
7. You can travel to another country to study there. This is an example how you may spend your travel not only for rest, but also for other useful things. It's great to compare discovering a new country with studying there. You would be able to increase your intellectual level and improve a lot of skills. It's a great challenge not everyone is able to take, but it's also a brilliant opportunity to change your life for better.
8. Traveling can open new talents. If you were always good in writing, you can try to write a book about it. Who knows, maybe your memories about discovering Australia will become a bestseller! Of course, writing is not an easy thing to do, so if you need some help with it, try to find writing tips online or search for a philosophy essay writing service to get some professional help. Even if you won't publish your papers, it will be very interesting for your family, kids, and grand kids to read those wonderful stories about your exciting travel.

We have been wearing out our jandals (Kiwi for flip-flops) on our travel adventures around the world since 2009. We think our blog is thought provoking and a little witty. But we have been proven wrong before. Find out more about us here...