6 Basic Money Saving Tips for Travel Adventures in 2013
We want to help you start travelling this year. Check out our 6 basic money saving tips for travel adventures in 2013 to get your started on the road.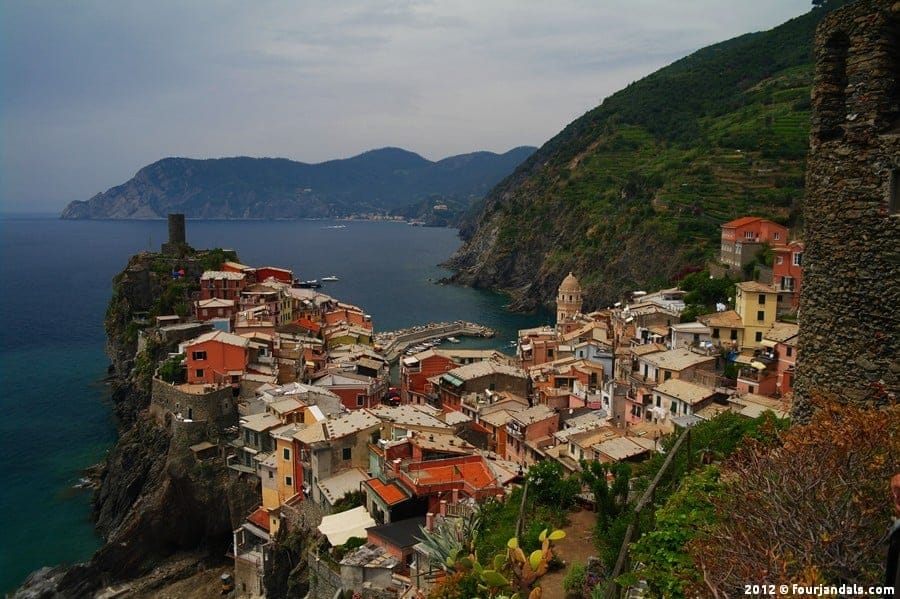 2012 was an incredible year of travel adventures for us. We used our money saving tips for travel and visited 14 countries. We were quite honestly living the travel dream.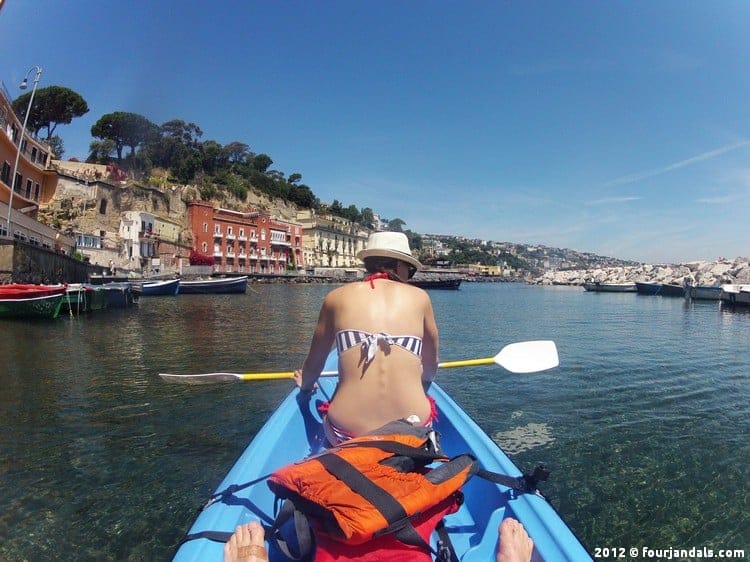 Kayaking in Naples, Italy
While some may think we are loaded with money, they would be very wrong.
In reality, the way we manage to have so many travel adventures around the world is because we prioritise and follow achievable money saving tips for travel.
With a little organisation about how we live on a day to day basis, we are able to save more money to travel.
Set your travel goals first
Before you read on, set two goals; where you want to travel and how long for. There is no point saying you want to travel around the world for 12 months if you only are willing to save $1000.
While I am sure there must be a way to travel for 12 months on $1000 (let me know if you find out how), it is important to be realistic about your travel budget. If you stay in 5 star resorts then you obviously need to save a little more money, than if you stay in backpacker accommodation.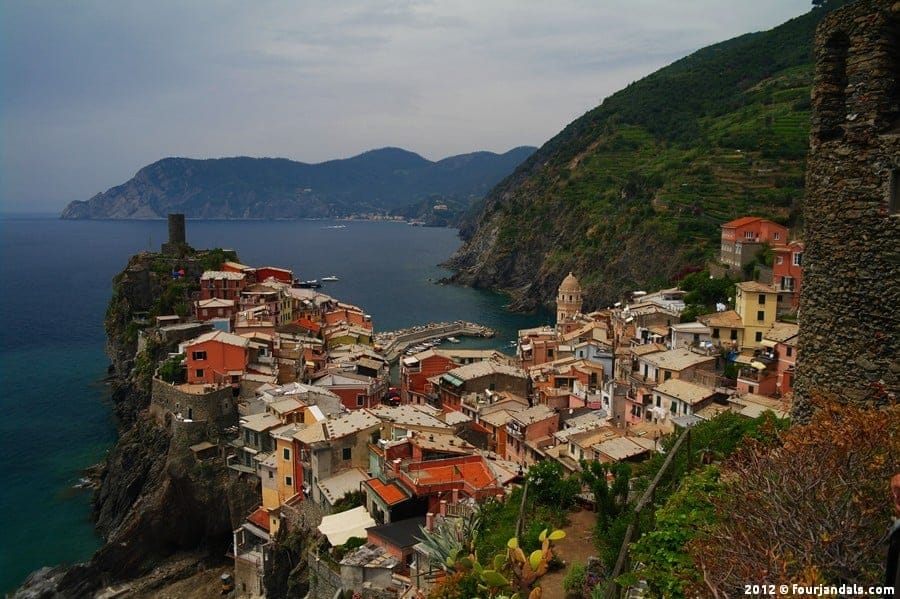 Additionally, if you only want to go on a 2 week trip to the perfect vacation destination then you don't have to save as much. If you want to enjoy an island paradise why not fly to Bali. You can enjoy island life, the amazing beaches and water sports all within your budget. Most people believe that beach front hotels are really expensive, but with little effort you can find great deals on ocean front Bali hotels. You can always use Marriott Rewards too.
If you don't know which accommodation you would prefer, then check out our Hostels vs Hotels vs Apartments article.
6 Basic Money Saving Tips for Travel
With your travel goals set, you can use these 6 basic money saving tips to start travelling to help get you on the road to your own travel adventures in 2013.
Start Saving
Yup that's right, start saving. You have to actually make a commitment to saving before you can even begin. There is no point going into this half-a$$ed if you are just going to give up in a few weeks.
Open a new bank account with a good interest rate and deposit your first $1. Ideally it would be more than that if you can afford it, but depositing the first $1 means that you have started!
Work out your necessary expenses budget
While it would be great if we could save every penny we make, there are some necessary expenses. You need to eat, put a roof over your head etc. Luckily you can quite easily figure out what your necessary expenses are.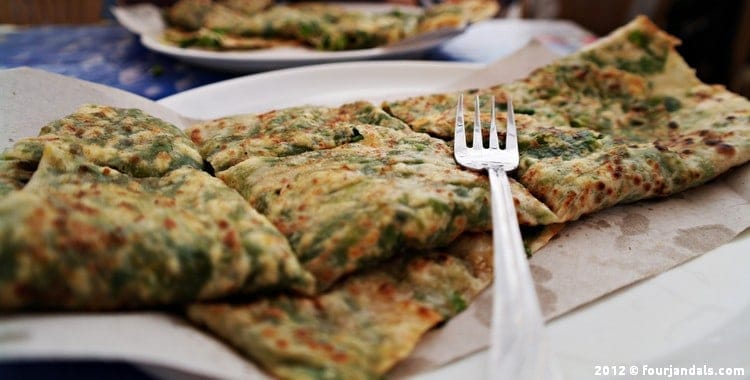 Cut your expenses so you can eat gozleme in Turkey.
And once you have those, you will know how much of your pay cheque you can afford to save. Anything extra should go straight into your bank account removing any temptation for you to make impulse purchases.
Use Cash and get a Piggy Bank
With your necessary expenses worked out you should know exactly how much cash you will need each week. By only getting out a set amount of cash each week you will limit how much you spend with the rest of your pay cheque going into savings.
Any coins from your wallet can also be thrown straight into your piggy bank (or jar). It is amazing how quickly loose change adds up. Within a few weeks you will have enough for another nights accommodation or a nice meal out.
The other benefit is that if you remove the coins then you are less likely to use those coins to buy small treats all the time too.
Change your spending habits
You will need to make sacrifices when you begin to save money for your own travel adventures in 2013. It is important to remember in the back of your mind that you are doing it for a reason…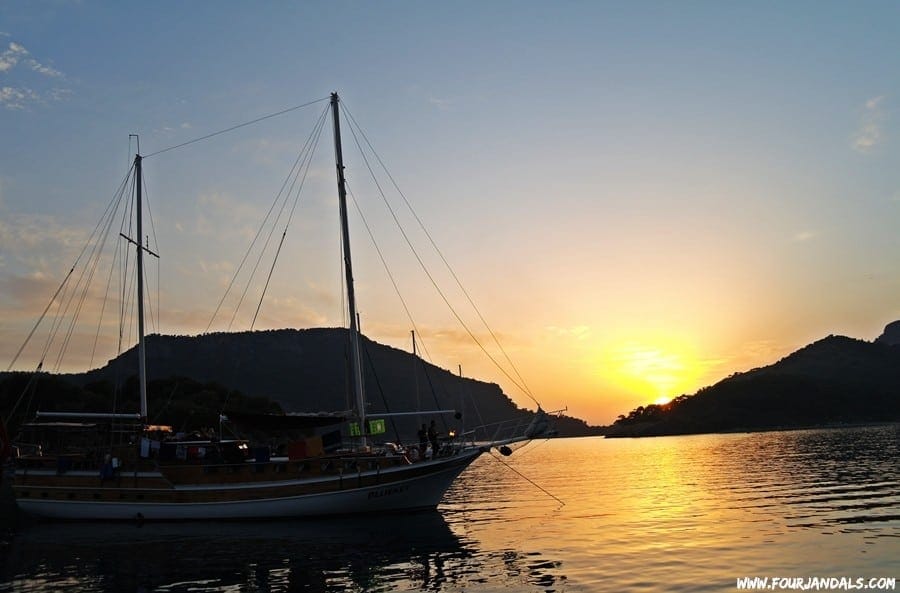 Is this reason enough to save money for travel?
Take a look at what you spend your money on at the moment. Every time you buy a cup of coffee, round of beers, go out for lunch or drive to work, they all cost you savings. Money that you could have used while travelling.
By cutting out these small purchases, you will rapidly increase your savings in your new bank account.
Sell your unwanted stuff
Now that you have cut down on a bunch of expenses, you should have some extra money building up every time youe pay cheque comes in.
One trick to boosting your savings right before you leave, is to look at selling some of the things lying around the house. Depending on how long you are travelling for depends on what you can sell. If you are going for a year or more then look at your electronics first.
Realistically, in a years time some of the electronics you own might be getting out of date. While they might be worth money now, they probably won't be in another years time.
Look at your old clothes, books and furniture. Anything you don't need in your backpack for your travel adventure can probably be sold.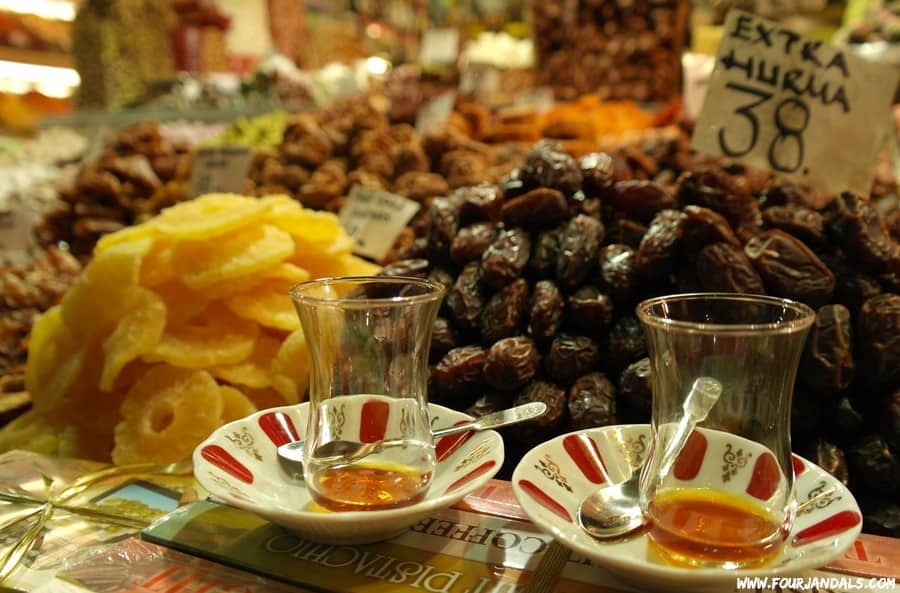 Finally, treat yourself
Okay so this isn't a money saving tip. But saving is damn hard work. You have to make sacrifices from your usual daily lifestyle to be able to save money for travel. That is why it is important to treat yourself every once in a while to stay sane.
Just don't go crazy!
Limit yourself to grabbing a beer with your mates, go out for dinner with your loved one or just rent a movie to chill out. By treating yourself, only very rarely, you will be able to save for a lot longer.
This will allow you to get out and begin to enjoy your travels. The best place to start is to get all your vacation rentals tips and ideas from here, before getting out and spending that hard earned cash.
So where are you going to go with all your money saved?
4 Spectacular Western Australia Road Trips
Western Australia is a huge region that covers nearly a third of the country as a whole. While a big proportion of the population is concentrated in located in the southwest, there are plenty of great road trip opportunities throughout the area – especially if you are looking to get off the beaten path. So, in this blog post, we will cover just a few ideas that could take you on the journey of a lifetime.
The Kimberley
Let's start off in the northwest corner of the country around the iconic Kimberley region between Broome and Kununurra. Highway 1 will take you to places including Purnululu – otherwise known as the Bungle Bungles – as well as historic outback communities and the largest man-made body of water in the world, Lake Argyle. Otherwise, you could take the road less travelled along the Gibb, where it is certainly worth taking the detour up to the Mitchell Plateau, famous for its cascading waterfalls.
Grand Central Road
If you are looking for an authentic outback adventure, a trip along the Grand Central Road could well be the option for you. This red-dirt highway takes in some of the most celebrated attractions in the region including Alice Springs, Uluru and the WA goldfields. For people with plenty of time on their hands, you have the opportunity to travel from the far north-east of the country all the way to the far south-west. There are various campsites along the way that give you the opportunity to really appreciate this sparse, yet beautiful landscape.
Coral Coast
Starting in the remote and bustling city of Perth, you can spend a couple of days taking in this pleasant city before looking at car hire options to take you along the beautiful Coral Coast. The Pinnacles Desert near Cervantes is a must-see attraction for its famous limestone spires. A couple of the other magical experiences which you can enjoy along the way include feeding wild dolphins at Monkey Mia, snorkelling around the coral of Ningaloo Reef and hiking in Kalbarri.
The Great Southwest Edge
The final road trip idea that we are going to discuss is situated in the far southwest of the region, where you will find some of the whitest sand and bluest water in the whole of Australia. Don't miss out on whale-watching at Point Ann or seeing the wildflowers of Fitzgerald River National Park. When you are ready to take a break and relax, head over to the Margaret River region where you can enjoy some of the nation's finest wines.
Western Australia is far too big a region to enjoy on a single trip, but each one of these four road trip options is worth embarking on during your time here. Whether you are looking for a remote adventure or a comfortable drive along the coast, you have a myriad of options in front of you. Enjoy!
What To Look For In A Holiday Home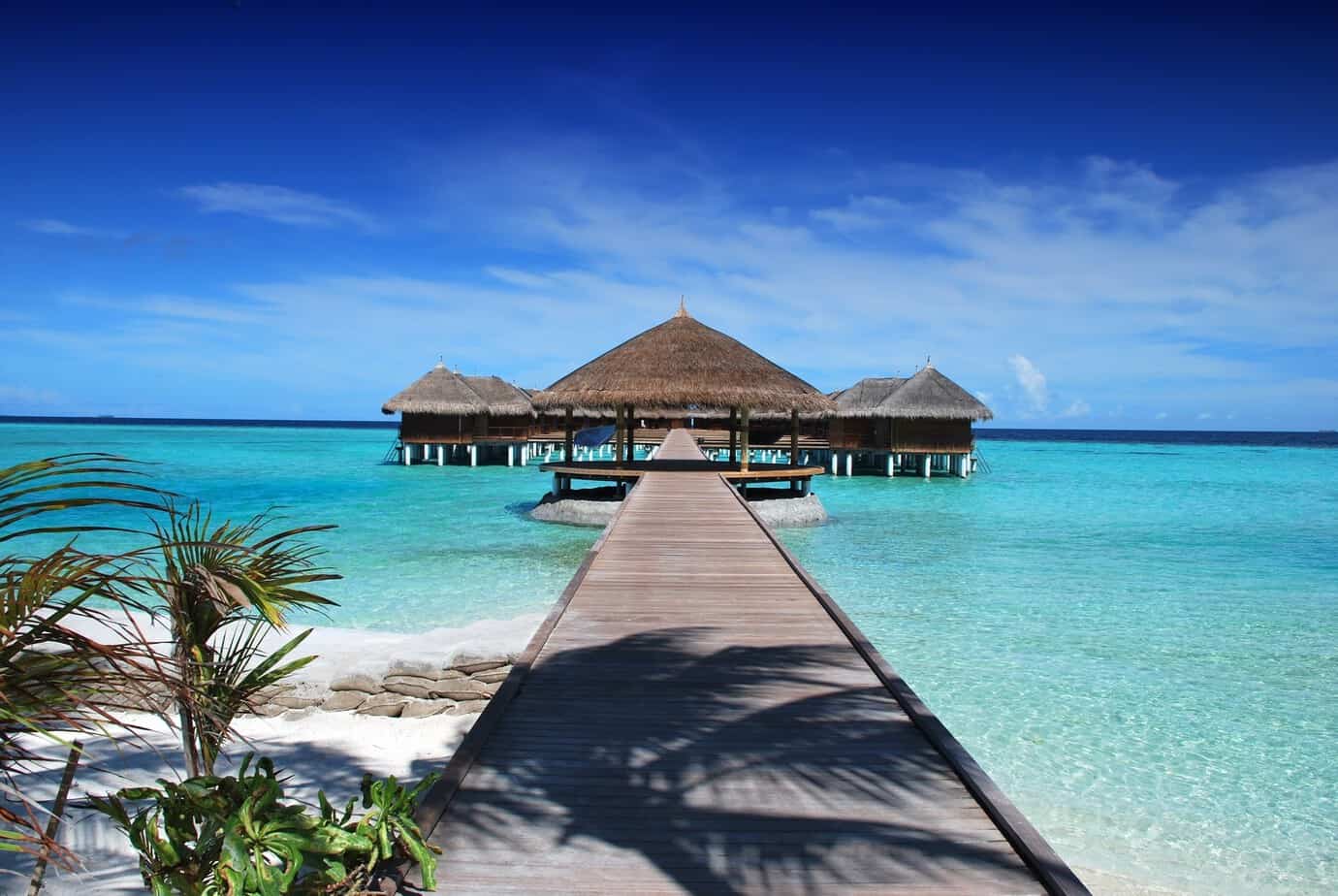 Travelling is something we all love to do, but making it more approachable is something we desperately need to start introducing in the modern world. And one great way to do that is to invest in a holiday home. A holiday home is something a lot of people consider, and it's something a lot of people never end up seriously looking into. Yet, it's a lot easier to find a place of your own when you're abroad than the majority of people think!
Yes it's a huge investment, but it's a good place to escape to whenever you need to, and you can rent it out when you aren't using it. Turning your travelling lifestyle into a money maker: sounds like a good idea already, doesn't it? So if you're big on the nomadic side of a lifestyle, this is something to start seriously considering, and this post is here to help. Below are the tips you need to look for in a holiday home.
First of All, You Don't Even Have to Buy!
The good thing about travelling is that you get to choose how to do it. If you're off on a cycle tour, all the luck is with you. If you're looking to stay in a Greek resort for an entire week, all the best! Yet, when it comes to making these activities more of a permanent arrangement, of course it's going to get expensive. But there's ways around that to make sure you can achieve the travelling lifestyle you've always wanted.
If actually investing at least $100,000 in a home away from home, when you're already needing to pay for that, is daunting, you always have the ability to rent a place of your own in multiple countries across the globe. For example, there's plenty of property for rent in Singapore going right now, and you could be the lucky tenant for a month or so in one of the most culturally diverse hotspots of the world.
Finding a Good Location (it can be hard!)
Location is everything, and if you don't have a house in a sort after area, you're not going to have offers flooding through your door when it comes to renting the place out. Similarly, whilst you might enjoy the countryside in the great unknown of another country, it's going to be hard to see all the sites you want in the inner city and around the towns.
So you want your new holiday home to be within a couple of miles or so of the nearest big town, and you want it to have a good view across the hills, streets, or fields in between here and there. When something is picturesque, possible tenants take much more of an interest in it. Not to mention the amount of land there is to explore at their own pleasure!
Countries like that of Bulgaria, full of history and culture and a stepping point to the East and Asia, is a great place to try and set down roots. The same goes for Greece, with its economy at a turning point and looking for investors 24/7. If you find a place with high demand and low prices, it's usually going to have a lot more substance to it than the usual hotspots. Give these nations a look first before looking for places within Europe or the Americas.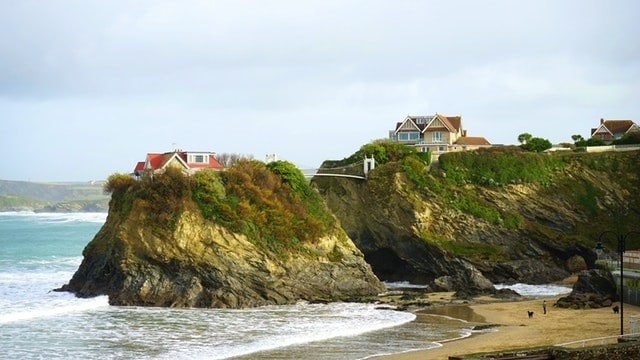 Is it Close to the Beach?
The beach is symbolic for holidays. If property is close to a beachy area, or has a sandy surrounding, you're going to love your new location! Being able to skip down to the beach in a minute or so when it's sunny is something we all dream of doing when we're at home; it's time to live those dreams!
A beach house is something a lot of people want but not many people deserve, so make sure you're getting your foot on the ladder with such an exclusive prospect! You'll be able to rent the place out at much higher rates when you're back at home, getting back into the daily grind of being away from the view you love so much.
Does it Have a Good Connection to the Outside World?
Your new home amenities are going to matter more than ever, so if you don't have a reliable water source or your wifi keeps dropping, it's not going to be much of a holiday home. You want to be able to relax in it, and you want to be able to rent it out to others to make sure they can relax as well. If it's not a comfortable experience, people aren't going to come back, and you're going to lose money.
Services need to be close by your new location. People like plumbers and electricians should be practically on call when you need them, and a supermarket or convenience store should be a couple of streets away at most. This is what matters more than having a reliable wifi signal, as you can't simply build a new shop right next door! Even if you haven't found a place that has the best signal around, you can invest in boosters for very little extra to make sure you're getting web pages loaded when you need them and videos streamed without a hint of buffering. It simply makes your new house a lot more desirable at the end of the day, for you and others.
Holiday homes are a huge investment, so never rush into buying one when it comes to organising another trip. A weekend in Paris after only a half hour of planning is fine, but when you're splashing out thousands, you're going to need to put some serious thought in. Make sure you're looking at the countries that have the greatest amount of tourism to them; not only are they good place to come back to each summer when you need a break, but they have the most visitors to make your bucks back with!
Stranded at the Airport? Tips to Solve Your Travel Woes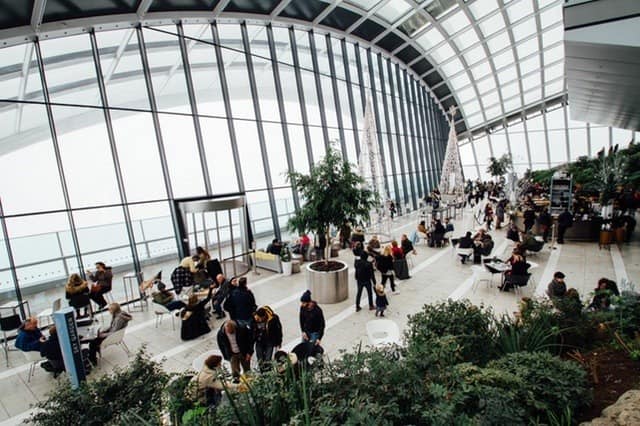 There are few words that generate as much dread and frustration in an airport situation than the terms "delayed" and "canceled". As wonderful as the travel experience can be, airplanes, just like any other machine can be prone to errors, malfunctions, and issues that are beyond your control. This means that the more often you fly, the more likely it is that you'll end up dealing with the stress of a sudden delay.
Regardless of if your issue is with bad weather or a sudden technological fault at your local airport, there's always a risk that something could go wrong and force you to spend more unwanted time at the departing terminal. When this happens, it's important to make sure that you're prepared for the worst.
While the following tips might not stop delays from happening entirely, they will help to ensure that you get through the experience with as much poise as possible.
1.     Have the Right Items in Your Carry-On
When a flight is delayed, there's no saying how long you might end up being stranded within your terminal. With that in mind, it's important to make sure that you have the right items on hand. For instance, snacks, an empty water bottle, and a few toiletries like toothbrush and toothpaste can be a great way to keep your trip on track.
Additionally, it's worth making sure that you have the extra resources you need to keep your devices topped up and full of charge too. For instance, you can always buy an extra battery for your phone and tablet in case you can't fight through the crowds of other angry customers at your airport all trying to use the same outlets.
2.     Know Your Rights
Depending on where you're flying to, and where you're traveling from, your rights for compensation might be different. It's worth figuring out what you might be eligible for as early as possible, and which rules you need to follow to ensure that you don't give up your chances for a refund by accident.
If you're not sure what the guidelines are for your specific airport and airline, you can always do a quick search online to find out more about your route. Alternatively, try speaking to the airline itself and asking them what they're going to do to make up for the trouble that they've caused you.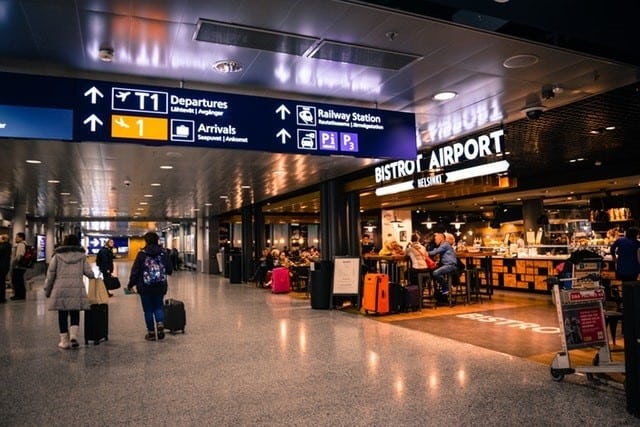 3.     Stay in Touch
While it's important to make sure that you can keep in touch with your loved ones, and the people who are expecting you on the other end of your delayed flight, it's also crucial to keep talking to your airline too. A long queue at the counter will usually mean that it's tough to speak to someone about your issues in person, but you can always make a phone call or talk to a brand on social media if you want to get a response fast.
The social media platform has become a powerful way for customers to reach out to businesses when they have a complaint because the things you post can have a negative impact on a company's reputation if they go unanswered for too long.
4.     Get Some Rest When You Can
Although sleeping might be the last thing on your mind when you're dealing with the stress of a flight delay, it's important to remember that the more rest you can get, the more your health will be protected as you struggle through the complications of waiting for your new flight. Sleeping in airports isn't much fun, so it's a good idea to see whether you can afford to spend a few hours in the VIP suite instead of simply snoozing at the gateway.
On the other hand, consider asking your airline if they'll pay for you to freshen up at a hotel – particularly if your flight delay stretches out throughout the night and you have children to think about.
5.     Be Patient and Polite
Finally, a flight delay or cancellation is unlikely to leave you in a good mood, but it's important to stay as calm and collected as possible. Flight delays are a huge inconvenience for passengers, but they're not the fault of the people that you're going to be yelling at when you're trying to find a new seat at the airport.
The airline workers are there to help, and they didn't cause your situation, so be kind and patient with them while they struggle to sever you and all the other unhappy customers around you.

We have been wearing out our jandals (Kiwi for flip-flops) on our travel adventures around the world since 2009. We think our blog is thought provoking and a little witty. But we have been proven wrong before. Find out more about us here...