2012 Travel Adventures in Photos
2012 was an epic year for travel adventures. 14 countries and over 10,000 photos. Makes it hard to choose just 12 of our favourites but we have tried!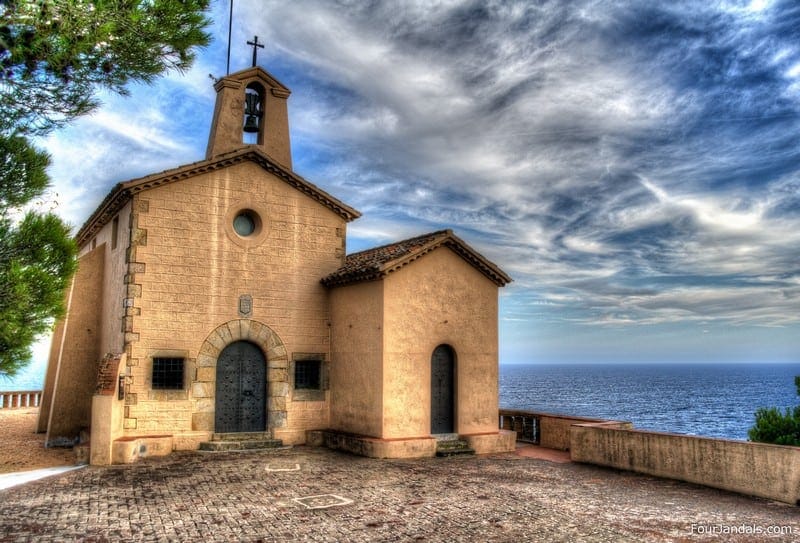 2012. What a year it has been.
It's hard to imagine that the year is nearly over because it feels like only yesterday that we were in Egypts capital city, Cairo, ringing in the New Year.
But since then it has been a whirlwind of travel adventures for us.
2012 Travel Adventures in Photos
This is actually the first time that we have looked back on all the travel adventures we have done this year. We are so fortunate to have been to 14 countries this year. 
So grab a coffee, sit back and take a moment to reflect back on the last 12 months of travel.
January 2012 – Egypt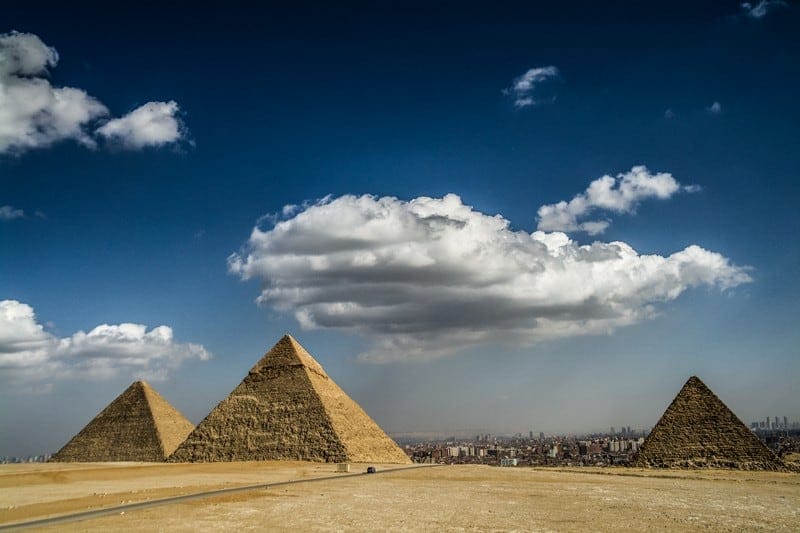 Pyramids of Giza, Cairo, Egypt.
Egypt was the perfect start to the year. It had been a dream of mine to visit the Pyramids of Giza for a longtime and I had huge fears that they wouldn't live up to my exaggerated expectations. Luckily the Pyramids, and Egypt in general blew my mind.
A truly magnificent country.
February 2012 – Amsterdam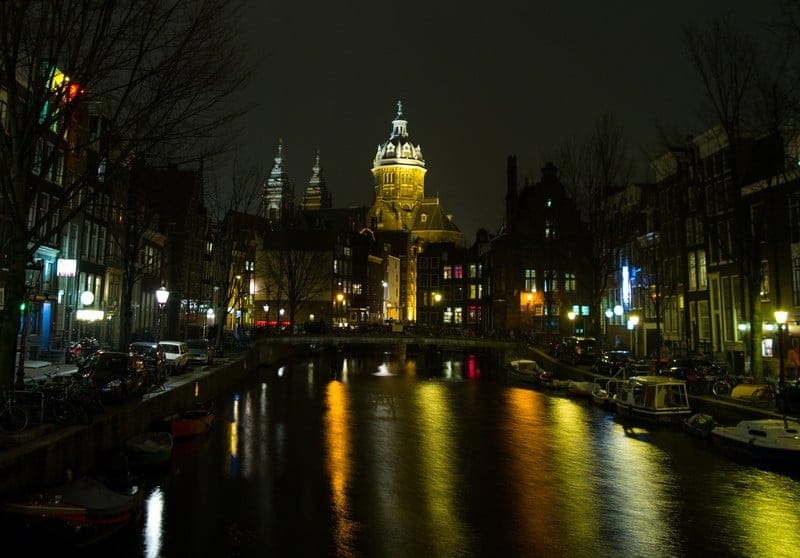 Red Light District Canals, Amsterdam
We wrote a few risqué posts from our 48 hours in Amsterdam. No surprises that our "How to smoke weed in Amsterdam" and "Visiting a Peep Show" posts continue to drive thousands of visitors to our travel blog each month.
What amazed me the most about Amsterdam was the high number (pun intended) of  Tourists that miss out on the highlights of Amsterdam such as the Anne Frank Museum. I guess they are too busy eating waffles, smoking weed and visiting the Red Light District,
March 2012 – 3 Valleys, France

3 Valleys Panorama, France
We hadn't skied in over a year when we made the decision to go skiing in the 3 Valleys. The snowcapped French Alps were endless and we quickly fell in love with the area.
It's also why we are moving there for this winter season. So you can expect lots more picturesque panoramas to come 🙂
April 2012 – Scottish Highlands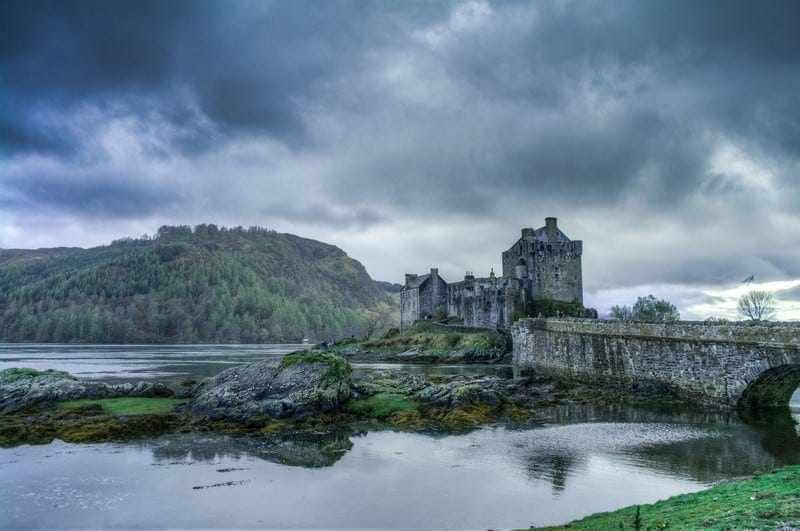 Eilean Donan Castle, Scotland
We are so glad that we made the decision to live in Edinburgh rather than London. Scotland continues to grow on us every day with its stunning Scottish Highlands and Castles around every corner.
We did countless drives around Scotland, but the one that stands out the most was our trip to the Isle of Skye. A vast, windswept and rugged Isle that left us wanting more.
If only the weather was a little better.
May 2012 – Turkey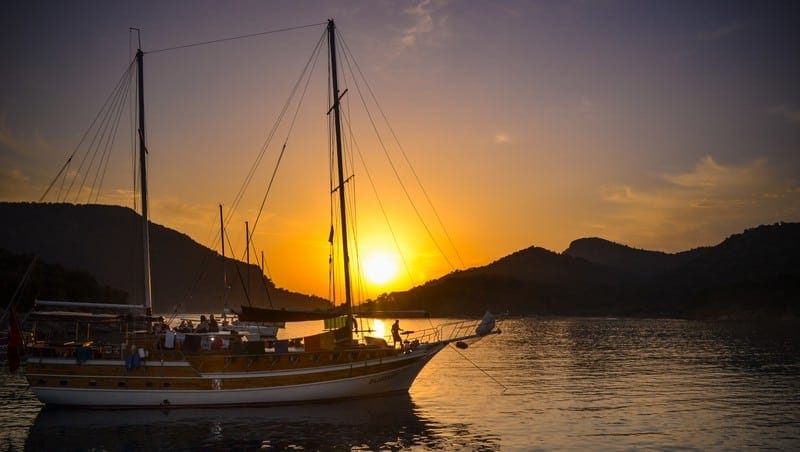 Sail Turkey with Busabout, Turkey
After shivering in Scotland for the winter we knew we had to escape to somewhere warm. Turkey proved to be one of the best decisions in the last 3 years.
We originally planned to just visit Istanbul and attend the incredibly moving ANZAC ceremony in Gallipoli. As an afterthought we tacked on a Sail Turkey cruise with Busabout. In one week lifelong friendships were forged and it has been one of the best travel adventures we have done.
June 2012 – Italy

Roman Colosseum, Rome, Italy
I get shivers looking at the Colosseum. While others may not agree with me I think it is one of the most beautiful buildings in the world.
But Rome wasn't the only highlight in Italy. For 4 weeks we toured the northern half. We hiked Cinque Terre, explored Tuscany by scooter, ate copious amounts of Pizza and Pasta, sea kayaked in Naples, visited Ferrari museums and celebrated La Notte Rosa in Rimini.
We could travel around Italy forever.
July 2012 – Running with the Bulls, Spain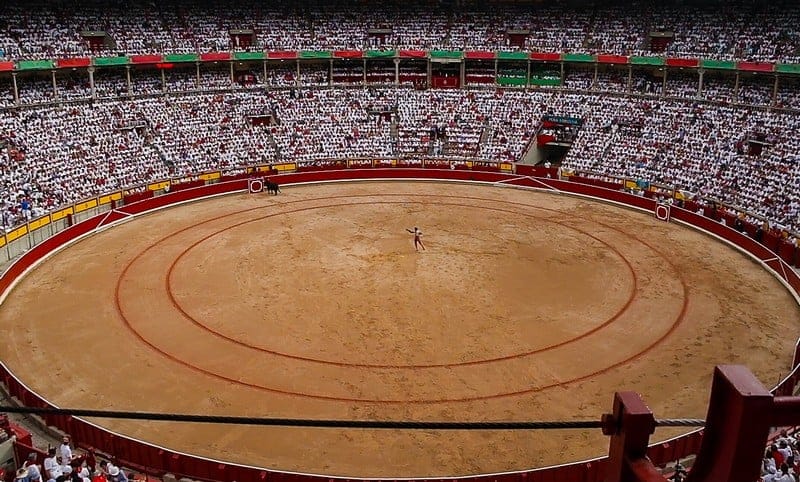 San Fermin Bull Fight, Pamplona, Spain
With the blood pumping in our ears and the vibrations of hooves on the cobbles we ran for our lives during the San Fermin Running with the Bulls festival in Pamplona. Never in my life have I been more terrified, excited and pumped up on adrenaline than for those 2 minutes.
The bullfighting wasn't the only travel adventure we got involved in though. Surfing in San Sebastian for 2 weeks helped me rediscover that passion that I had forgotten while we have been travelling.
August 2012 – Budapest, Hungary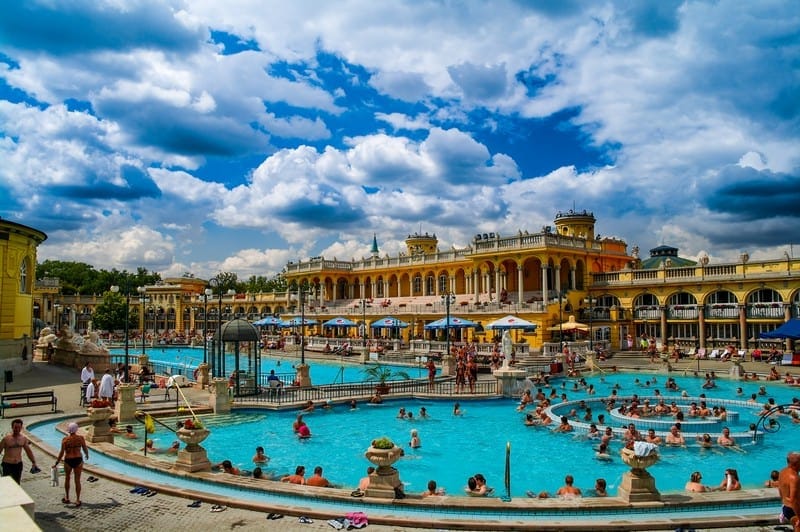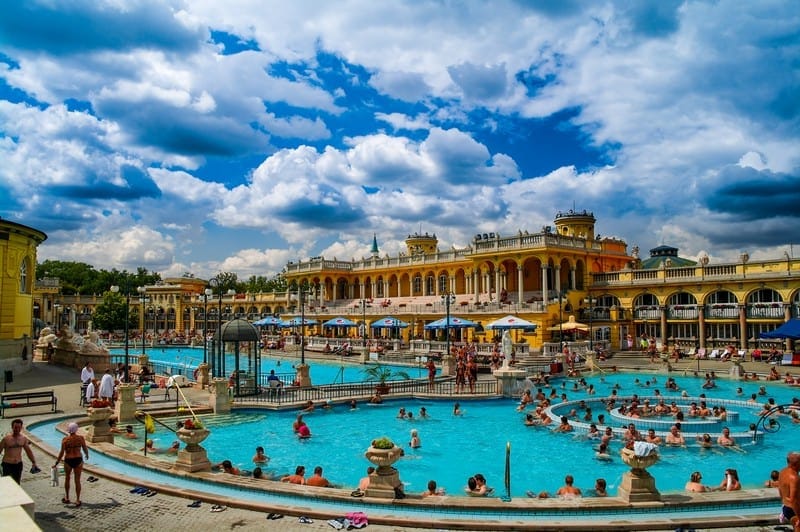 Széchenyi Baths, Budapest, Hungary
Budapest turned out to be a real eye opener for us. We hadn't yet ventured into Eastern Europe on our travels but it had always been in the backs of our minds. It's funny how one little trip changes everything because now we want to bike around Eastern Europe next summer.
Not only did we get to relax in the local Széchenyi Baths, but we also attended the Sziget Music festival and Adela faced her fears by going caving under Budapest.
September 2012 – Costa Brava, Spain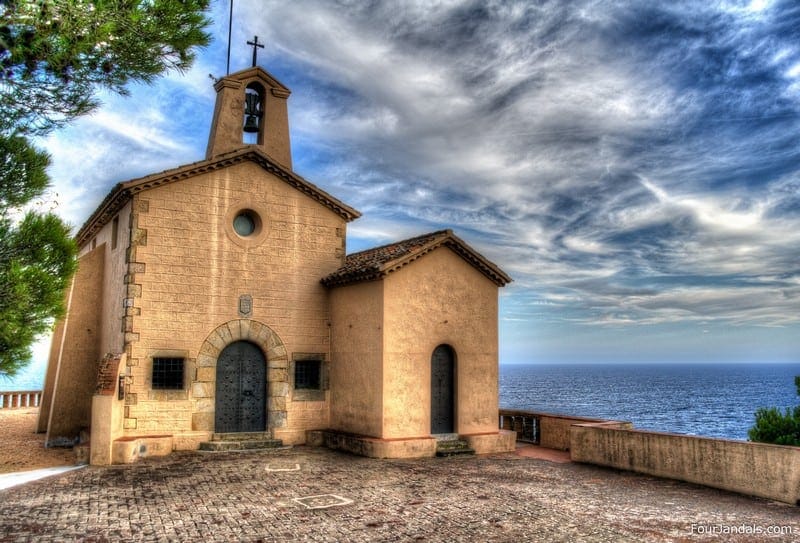 Ermita de Sant Elm Church, Costa Brava, Spain
This photos sums up Costa Brava for me. Gorgeous. On my second (out of three) trips to Spain this year I had the opportunity to explore the northeast of Spain in depth like a local.
Costa Brava has all sorts of travel adventures from hot air ballooning, remote Castle villages like Besalu and cycling old rail trails. It really is the perfect place to visit.
October 2012 – Oslo, Norway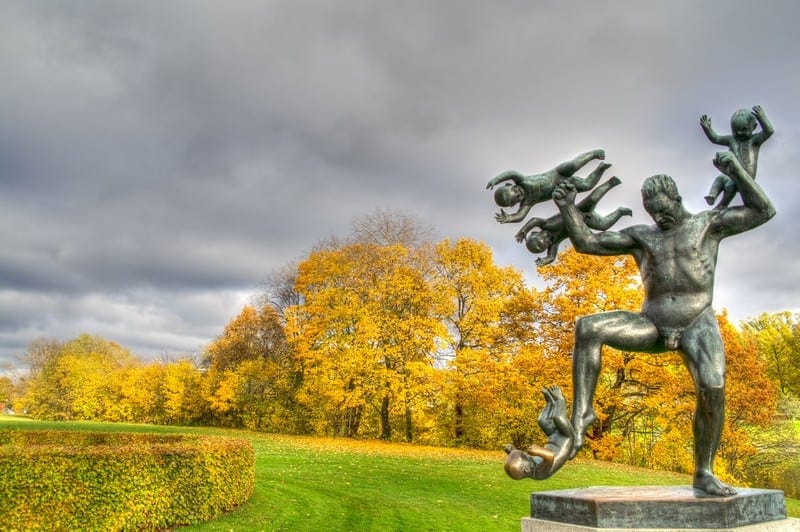 Vigeland Park, Oslo, Norway
Living in the UK has been great but unfortunately I could only obtain a two year visa. Before I got booted out of the country for good we did a quick visa run across the North Sea to Oslo.
In hindsight we could have chosen somewhere cheaper (Oslo is the worlds most expensive city) but it turns out that Oslo in Autumn is spectacular. The fall colours and crazy baby statues make it a really fun city to explore.
We are also planning on returning to Norway in summer because we have heard they have some of the best adventure activities in the world.
November 2012 – Whangamata, New Zealand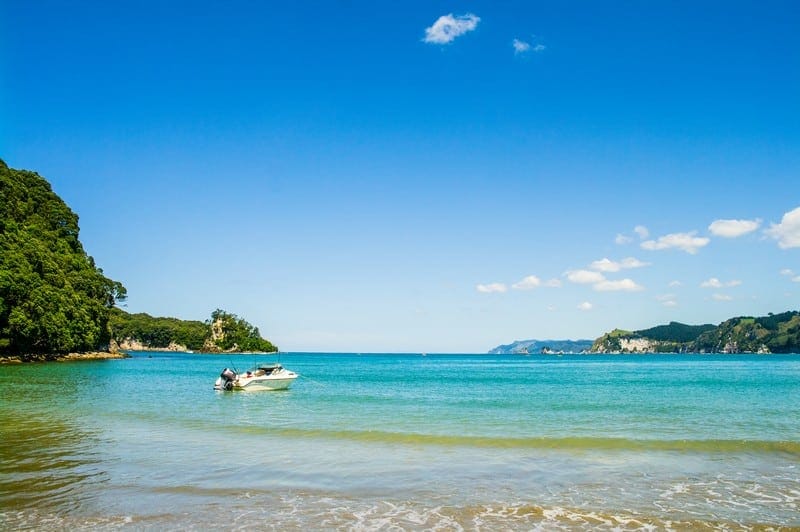 Clark Island, Whangamata, Coromandel Peninsula, New Zealand
For the first time in over 3 years I nearly quit travelling when I returned home to New Zealand. See the problem with travelling is that you miss out on so much back home. Especially when your home is one of the most talked about countries in the world.
Being able to go diving or surfing in Whangamata and relax on the beach afterwards with views like this are what I miss the most. After family of course. This is what will pull me home sooner than I thought…
December 2012 – Coromandel Peninsula, New Zealand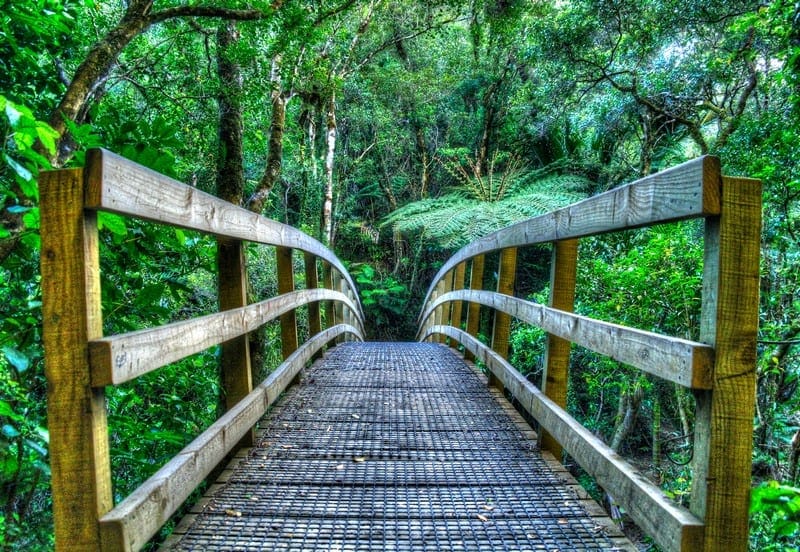 Wentworth Valley, Coromandel Peninsula, New Zealand
And to top off our travel adventures for the year, another photo from New Zealand. This one was taken on the hike up to Wentworth Falls. I don't think it needs much explanation as to why it joins the 2012 adventure travels list. Who wouldn't want to hike here!
Lets hope that 2013 brings just as many, if not more, travel adventures as 2012 did.
Tell us your favourite travel memory from 2012 below.
Scottsdale – Come for the Sights, Stay for the Experience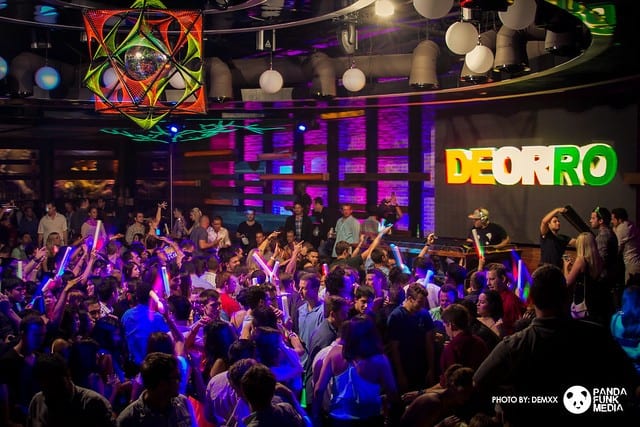 Scottsdale, Arizona is one of the most popular destinations in the Grand Canyon State. Known for its resorts, natural trails, and association with nightlife, the city has become a must visit for anyone who wants to experience contemporary life in a former desert.
Scottsdale is very famous for its modern hospitality and geographical sights. Keeping this in mind, it wouldn't be surprising to know that finding a Scottsdale nightclub is on the minds of many tourists who pay the city a visit – even those who do so to explore one of its mountainous ranges.
If you are planning to head down to the Copper State anytime soon and enjoy life, then Scottsdale may prove to be a great summer destination.
To help you understand what the city would have to offer in terms of recreation, here are some of the top Scottsdale vacation and dining options that make the West's Most Western Town, a must visit.
Old Town Scottsdale
Old Town Scottsdale is perhaps the most popular destination in the city. With its unique lineup of culturally rich events, this colorful area has a vibe that defines old West meeting its modern counterpart to a T.
While Scottsdale remains famous for its modern nightlife, club scene, and luxurious resorts, Old Town Scottsdale brings about the old Western charm for tourists to experience firsthand. Old architecture, preserving museums, and cultural activities are just a few of the many things that you could experience at this destination.
With an array of fine dining restaurants that prove to be the best in the state, you could grab a bite in luxury after roaming around in the sun.
And if you feel a bit more adventurous, then you could do that exploration while riding on a Segway instead of using your good old feet. With plenty of Segway tours being conducted each day, you will easily be able to find something that suits your schedule.
Taliesin West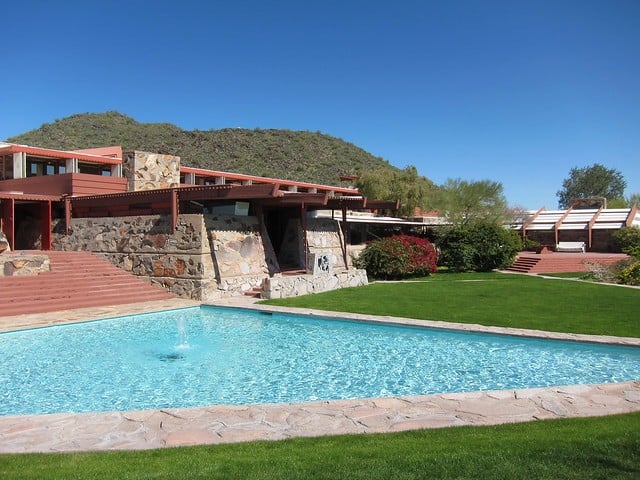 As the winter home to famed architect Frank Lloyd Wright, Taliesin West boasts of an unmatched architectural design.
Now a museum, the destination doesn't only showcase the building in all of its glory, but also offers insights into Wright's work and his mind through detailed tours of the facility.
It is due to these reasons that Taliesin West ranks as one of the topmost destinations to visit in Scottsdale among many professional guides.
Since the building or its experience cannot be replicated elsewhere, it remains a must visit for whenever you are in Scottsdale.
Scottsdale Fashion Square
Want to visit the biggest shopping mall in Arizona? You would find it to be located in the heart of Scottsdale.
With around 2 million square feet of shopping space, the Scottsdale Fashion Square is one of the biggest malls in the whole country. Made up of high end, luxury retail locations, it is literally the one stop shop for upscale items that you may not find elsewhere in the city. With that, the mall holds plenty of fine dining locations as well. What more could you want from a shopping destination, really?
Due to its modern inventory and access to high fashion, the Scottsdale Fashion Square could be a must visit before you hit the popular nightclub scene of the city. Whether you are finding some club wear or just want to spruce up your existing outfit with some Loboutins, this mall would provide you with plenty of choices and fun to boot.
Scottsdale Has Something for Everyone
Depending upon your personal preference, Scottsdale has plenty to offer.  Whether you want to indulge in the city's party scene or just explore its natural history, you would find that the destination has something for everyone.

So the next time that you are about to visit the Wild West, don't forget to put Scottsdale at the top of your list. You won't be disappointed with what you get to work with.
5 Fun Adventure Activities in Vietnam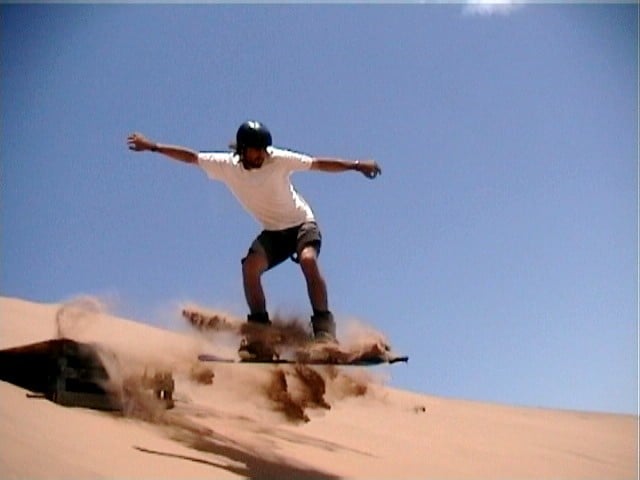 A stunning country with glorious scenery and an amazing culture, Vietnam offers many attractions for the modern tourist. It would be easy to spend a holiday in Vietnam just sightseeing and immersing yourself in the culture – which thanks to a heavy French influence, is different to its South Eastern Asian neighbours – but why pass up on some of the fun adventure activities in Vietnam?
Sandboarding
Also called sand surfing, sandboarding is an extreme sport, exactly like snowboarding, but on sand dunes instead of snow. Regularly named among the best sandboarding destinations in the world, are the Mue Ne Dunes. A series of red dunes around the resort town of the same name, sandboarding has not yet hit the professional heights here but is more of a fun cultural experience. Women in cone hats rent out boards to everyone from kids to saffron-robed Buddhist monks.
Mue Nie is also home to the magical Fairy Stream. This small shallow river winds through moon-like rock formations and is fun to walk through. You can watch the fish as you walk up to two kms in the water or you might try your hand at fishing. You'll need some basic tackle including rod and reels. Check out these great options for beginners.
Take on Mount Fansipan
Nicknamed "the Roof of Indochina", Fanispan at 3,143 metres is the highest mountain in the region. Located in Sapa, a town in the Lao Cai province in Northern Vietnam, the mountain can be conquered via two main climbing routes, one categorised as 2D1N, the other a longer 3D2N route. Both climbs require a guide. For those who prefer an easier way to the summit, the Fanispan cable car takes just 15 minutes to achieve what climbers do in 2-3 days, travelling on cables high above primitive forests.
Ride a Motorbike from Ho Chi Minh to Hanoi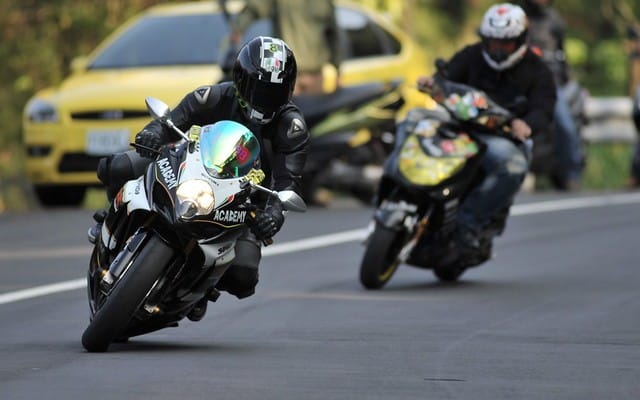 One of the enduring images of Vietnam is the streets of Ho Chi Minh crowded with motorbikes, but motorbikes are also popular outside the cities and Vietnam has become known for some amazing motorbike routes. One of the favourite journeys is from Ho Chi Minh to Hanoi. There are various routes to cover the distance of more than 2,000 kms, all taking you through gorgeous scenery and fascinating towns and villages.
Marble Mountain Rappelling Tour with Temple and Cave Exploration
You might think that abseiling down a vertical rock face is for experienced adrenalin junkies but not so on a rappelling tour in the Marble Mountains in Vietnam. Located just north of the popular resort city of Hoi An, the Marble Mountains are known locally as the "Five Elements Mountains". Tours start in the city and once in the mountains, all equipment and instruction is provided to complete at least two rappels (depending on the tour company you choose). Besides the rappelling, the tours have spectacular views of the coast and include trekking through the mountains, visiting caves and temples
Canyoning
Canyoning is a thrilling adrenaline rush of an adventure sport wherein you jump into a fast-flowing mountain stream and allow yourself to be carried at high speed downstream. The most popular place for canyoning in Vietnam is Dalat. Dalat is in the Central Highlands and is a lovely resort town near a lake becoming renown as a destination for honeymoons as well as the adventure sports of cliff jumping, waterfall rappelling, natural water slides, and hiking, as well as canyoning. Various companies offer canyoning tours in Dalat all at similar prices for similar itineraries, so just choose which appeals most.
The 4 Best US Cities for an Outdoor Adventure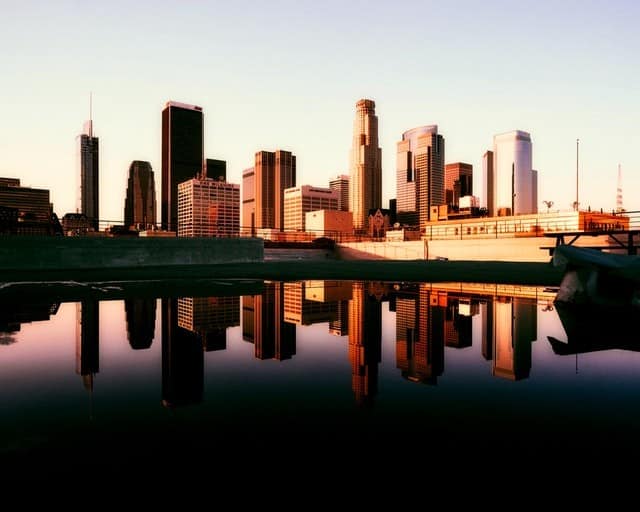 If you are looking for a destination that will get your heart racing and adrenaline pumping, you will be spoilt for options in the US. Offering various landscapes and tough terrains to tackle, outdoor enthusiasts can find some of the biggest and best challenges in different states across the country.
If you want to enjoy an adrenaline fix in 2019, check out the following four best US cities for an outdoor adventure.
There is more to Los Angeles than celebrity homes, high-end stores and boutiques, and fun Hollywood tours. Not only can you book charter jets Los Angeles to touch down in the city with ease, but there are many superb outdoor pursuits for adventure enthusiasts.
For example, you could try your hand at horseback riding at Griffith Park, or you could hike up Mount Baldy, which is the highest mountain point within Los Angeles County. Also, if you want to come face-to-face with various forms of marine life, you will be happy to learn you can snorkel in the stunning Lover's Cove.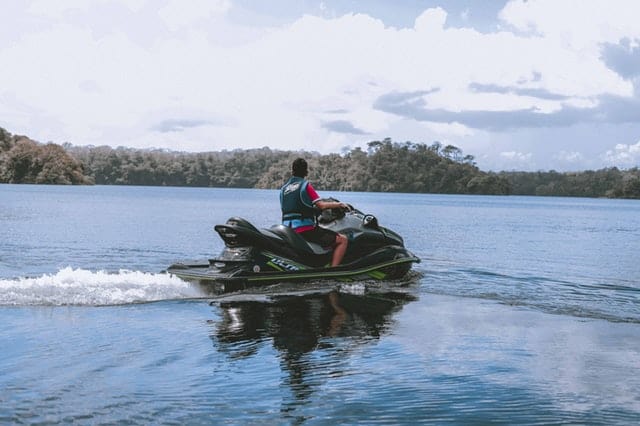 As Seattle is surrounded by water, you can choose from a multitude of fun watersports during a visit in the Emerald City. For example, you can take to the city's lakes and waterways to enjoy a spot of:
Kayaking

Canoeing

Sailing

Jet skiing

Paddle boarding

Kite boarding
While hikers, cyclists, and runners will love to tackle the Burke-Gilman Trail, which is an extensive trail located north of Ballard by Puget Sound.
Offering more than 40 state parks and eight beautiful beaches, those looking for a fun outdoor adventure should look no further than Portland. Avid hikers should head straight to Forest Park once they arrive in the cool, laidback city, as it covers approximately 5,100 acres and is one of the largest urban forests in America.
Visitors can also escape the hustle and bustle of the city at Columbia River Gorge, which offers the largest concentration of waterfalls in the US, including the 620ft tall Multnomah Falls. It will offer a great hike for almost every age and can help visitors to reconnect with nature.
Offering more than 300 days of glorious sunshine throughout the year, it is easy to see why many people make their way to Aurora to enjoy its many outdoor pursuits. One destination you shouldn't overlook is Aurora Reservoir, which allows visitors to enjoy a spot of fishing, sailing, swimming, windsurfing, and boating.
If, however, you are looking for a destination that offers superb horseback riding opportunities, don't miss out on 12 Mile Stables, which has been serving both locals and tourists for many decades. It's an experience you will not forget in a hurry, as you can enjoy 27 miles of riding trails across 3,300 acres at Cherry Creek State Park.
If you are considering an outdoor getaway in the United States, you can rest assured the above destinations will not let you down.

We have been wearing out our jandals (Kiwi for flip-flops) on our travel adventures around the world since 2009. We think our blog is thought provoking and a little witty. But we have been proven wrong before. Find out more about us here...
What Are You Looking For?