2012 Travel Adventures in Photos
2012 was an epic year for travel adventures. 14 countries and over 10,000 photos. Makes it hard to choose just 12 of our favourites but we have tried!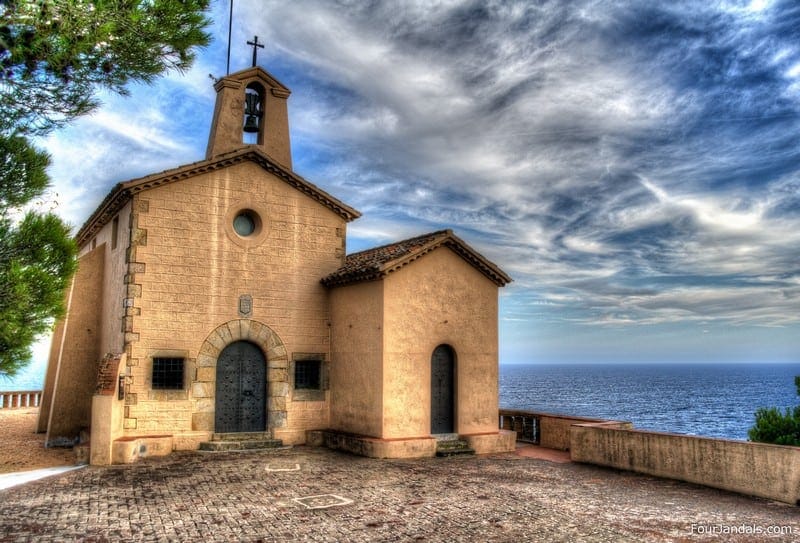 2012. What a year it has been.
It's hard to imagine that the year is nearly over because it feels like only yesterday that we were in Egypts capital city, Cairo, ringing in the New Year.
But since then it has been a whirlwind of travel adventures for us.
2012 Travel Adventures in Photos
This is actually the first time that we have looked back on all the travel adventures we have done this year. We are so fortunate to have been to 14 countries this year. 
So grab a coffee, sit back and take a moment to reflect back on the last 12 months of travel.
January 2012 – Egypt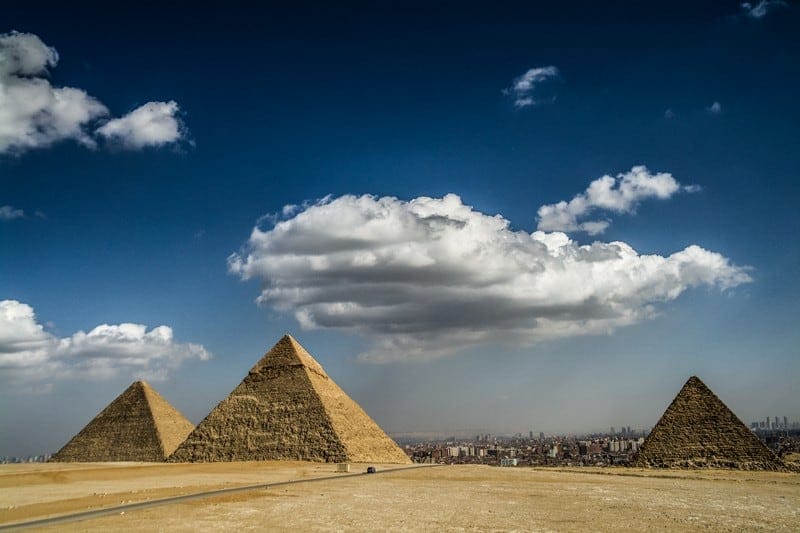 Pyramids of Giza, Cairo, Egypt.
Egypt was the perfect start to the year. It had been a dream of mine to visit the Pyramids of Giza for a longtime and I had huge fears that they wouldn't live up to my exaggerated expectations. Luckily the Pyramids, and Egypt in general blew my mind.
A truly magnificent country.
February 2012 – Amsterdam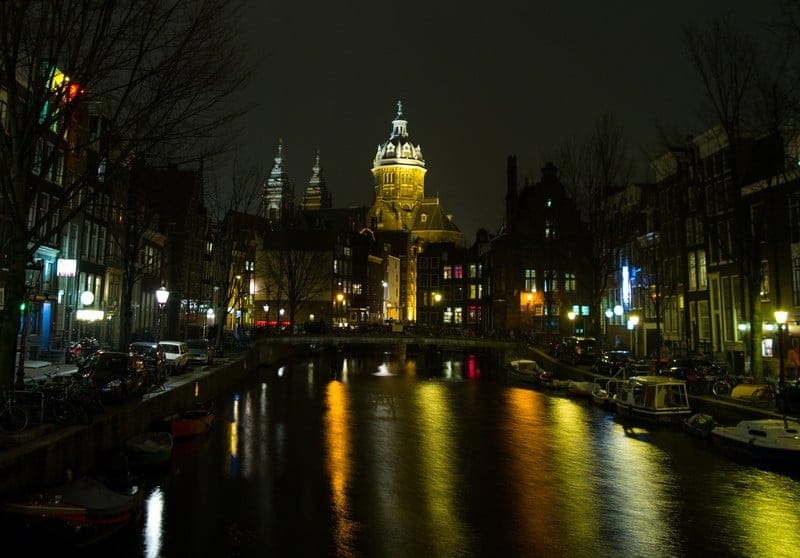 Red Light District Canals, Amsterdam
We wrote a few risqué posts from our 48 hours in Amsterdam. No surprises that our "How to smoke weed in Amsterdam" and "Visiting a Peep Show" posts continue to drive thousands of visitors to our travel blog each month.
What amazed me the most about Amsterdam was the high number (pun intended) of  Tourists that miss out on the highlights of Amsterdam such as the Anne Frank Museum. I guess they are too busy eating waffles, smoking weed and visiting the Red Light District,
March 2012 – 3 Valleys, France

3 Valleys Panorama, France
We hadn't skied in over a year when we made the decision to go skiing in the 3 Valleys. The snowcapped French Alps were endless and we quickly fell in love with the area.
It's also why we are moving there for this winter season. So you can expect lots more picturesque panoramas to come 🙂
April 2012 – Scottish Highlands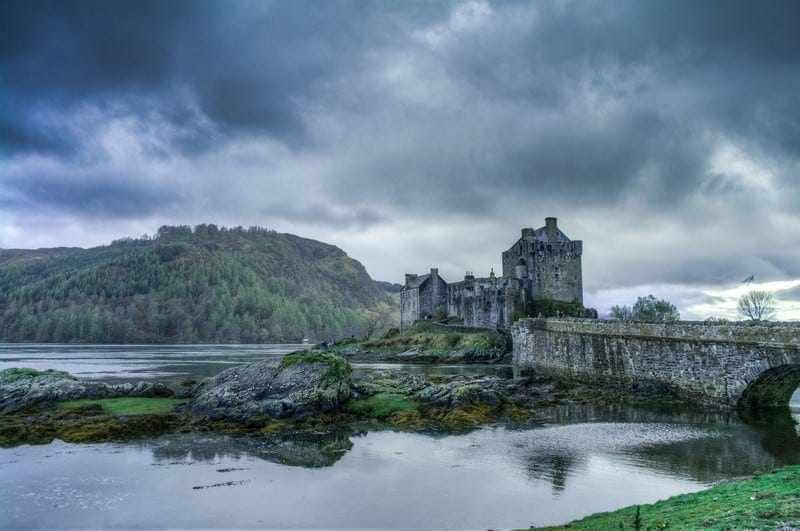 Eilean Donan Castle, Scotland
We are so glad that we made the decision to live in Edinburgh rather than London. Scotland continues to grow on us every day with its stunning Scottish Highlands and Castles around every corner.
We did countless drives around Scotland, but the one that stands out the most was our trip to the Isle of Skye. A vast, windswept and rugged Isle that left us wanting more.
If only the weather was a little better.
May 2012 – Turkey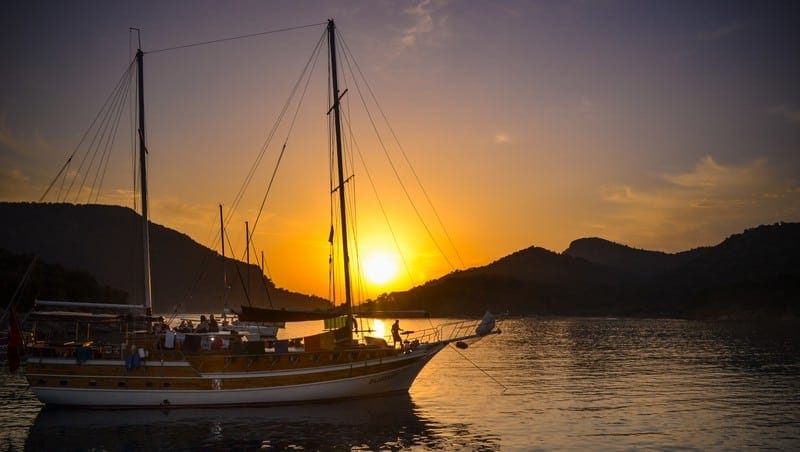 Sail Turkey with Busabout, Turkey
After shivering in Scotland for the winter we knew we had to escape to somewhere warm. Turkey proved to be one of the best decisions in the last 3 years.
We originally planned to just visit Istanbul and attend the incredibly moving ANZAC ceremony in Gallipoli. As an afterthought we tacked on a Sail Turkey cruise with Busabout. In one week lifelong friendships were forged and it has been one of the best travel adventures we have done.
June 2012 – Italy

Roman Colosseum, Rome, Italy
I get shivers looking at the Colosseum. While others may not agree with me I think it is one of the most beautiful buildings in the world.
But Rome wasn't the only highlight in Italy. For 4 weeks we toured the northern half. We hiked Cinque Terre, explored Tuscany by scooter, ate copious amounts of Pizza and Pasta, sea kayaked in Naples, visited Ferrari museums and celebrated La Notte Rosa in Rimini.
We could travel around Italy forever.
July 2012 – Running with the Bulls, Spain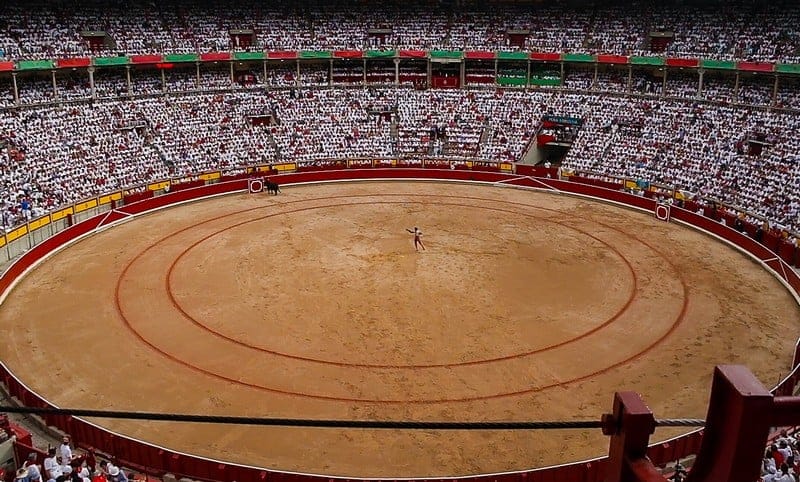 San Fermin Bull Fight, Pamplona, Spain
With the blood pumping in our ears and the vibrations of hooves on the cobbles we ran for our lives during the San Fermin Running with the Bulls festival in Pamplona. Never in my life have I been more terrified, excited and pumped up on adrenaline than for those 2 minutes.
The bullfighting wasn't the only travel adventure we got involved in though. Surfing in San Sebastian for 2 weeks helped me rediscover that passion that I had forgotten while we have been travelling.
August 2012 – Budapest, Hungary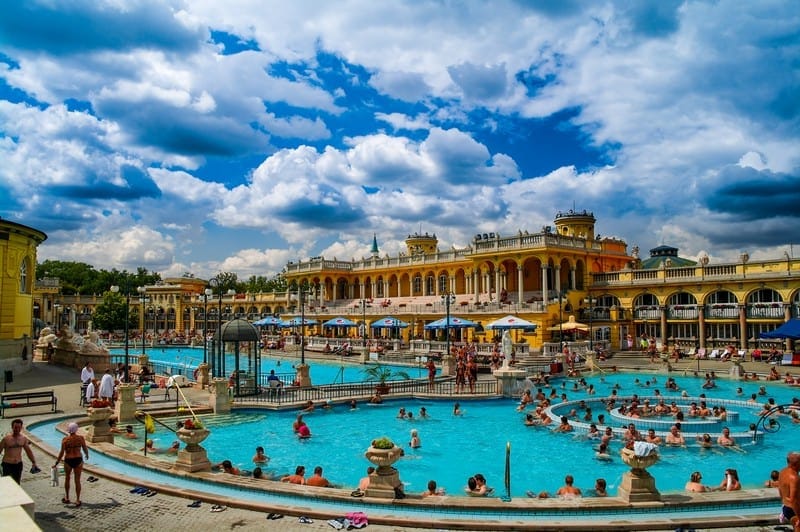 Széchenyi Baths, Budapest, Hungary
Budapest turned out to be a real eye opener for us. We hadn't yet ventured into Eastern Europe on our travels but it had always been in the backs of our minds. It's funny how one little trip changes everything because now we want to bike around Eastern Europe next summer.
Not only did we get to relax in the local Széchenyi Baths, but we also attended the Sziget Music festival and Adela faced her fears by going caving under Budapest.
September 2012 – Costa Brava, Spain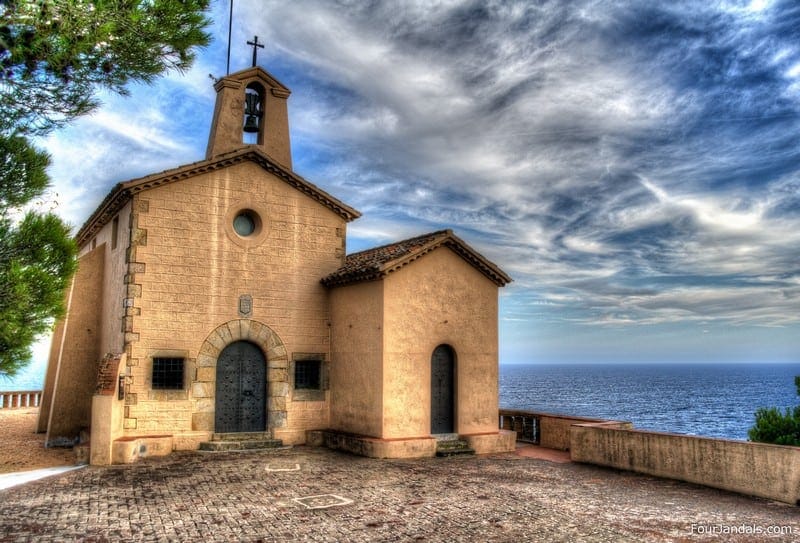 Ermita de Sant Elm Church, Costa Brava, Spain
This photos sums up Costa Brava for me. Gorgeous. On my second (out of three) trips to Spain this year I had the opportunity to explore the northeast of Spain in depth like a local.
Costa Brava has all sorts of travel adventures from hot air ballooning, remote Castle villages like Besalu and cycling old rail trails. It really is the perfect place to visit.
October 2012 – Oslo, Norway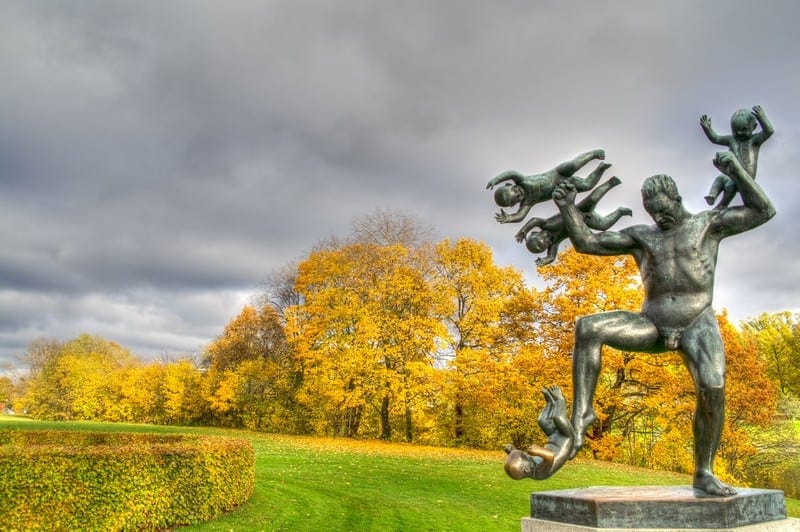 Vigeland Park, Oslo, Norway
Living in the UK has been great but unfortunately I could only obtain a two year visa. Before I got booted out of the country for good we did a quick visa run across the North Sea to Oslo.
In hindsight we could have chosen somewhere cheaper (Oslo is the worlds most expensive city) but it turns out that Oslo in Autumn is spectacular. The fall colours and crazy baby statues make it a really fun city to explore.
We are also planning on returning to Norway in summer because we have heard they have some of the best adventure activities in the world.
November 2012 – Whangamata, New Zealand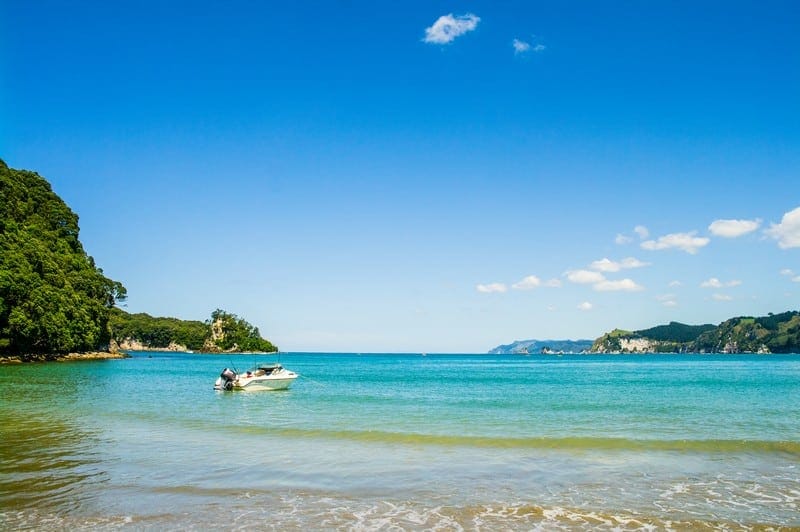 Clark Island, Whangamata, Coromandel Peninsula, New Zealand
For the first time in over 3 years I nearly quit travelling when I returned home to New Zealand. See the problem with travelling is that you miss out on so much back home. Especially when your home is one of the most talked about countries in the world.
Being able to go diving or surfing in Whangamata and relax on the beach afterwards with views like this are what I miss the most. After family of course. This is what will pull me home sooner than I thought…
December 2012 – Coromandel Peninsula, New Zealand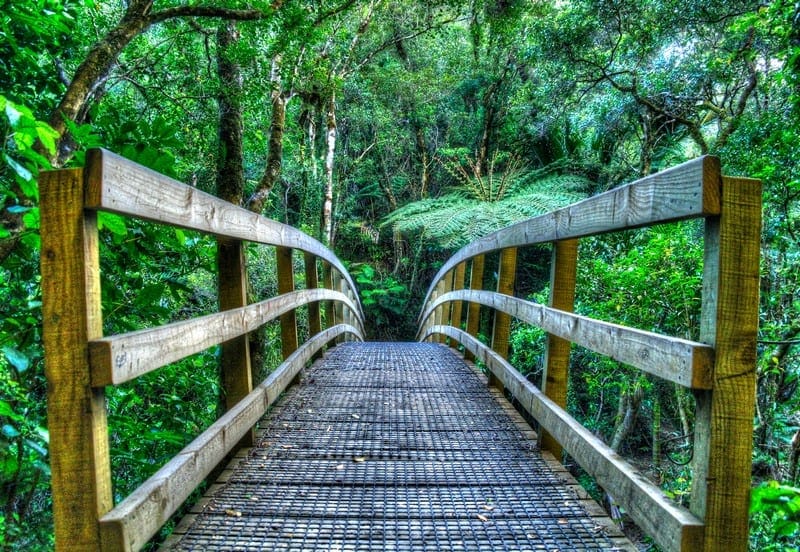 Wentworth Valley, Coromandel Peninsula, New Zealand
And to top off our travel adventures for the year, another photo from New Zealand. This one was taken on the hike up to Wentworth Falls. I don't think it needs much explanation as to why it joins the 2012 adventure travels list. Who wouldn't want to hike here!
Lets hope that 2013 brings just as many, if not more, travel adventures as 2012 did.
Tell us your favourite travel memory from 2012 below.
Walking the Camino de Santiago Photos
These are my favourite Camino de Santiago Photos from my pilgrimage along the French Way in March. A truly beautiful way to spend a few weeks.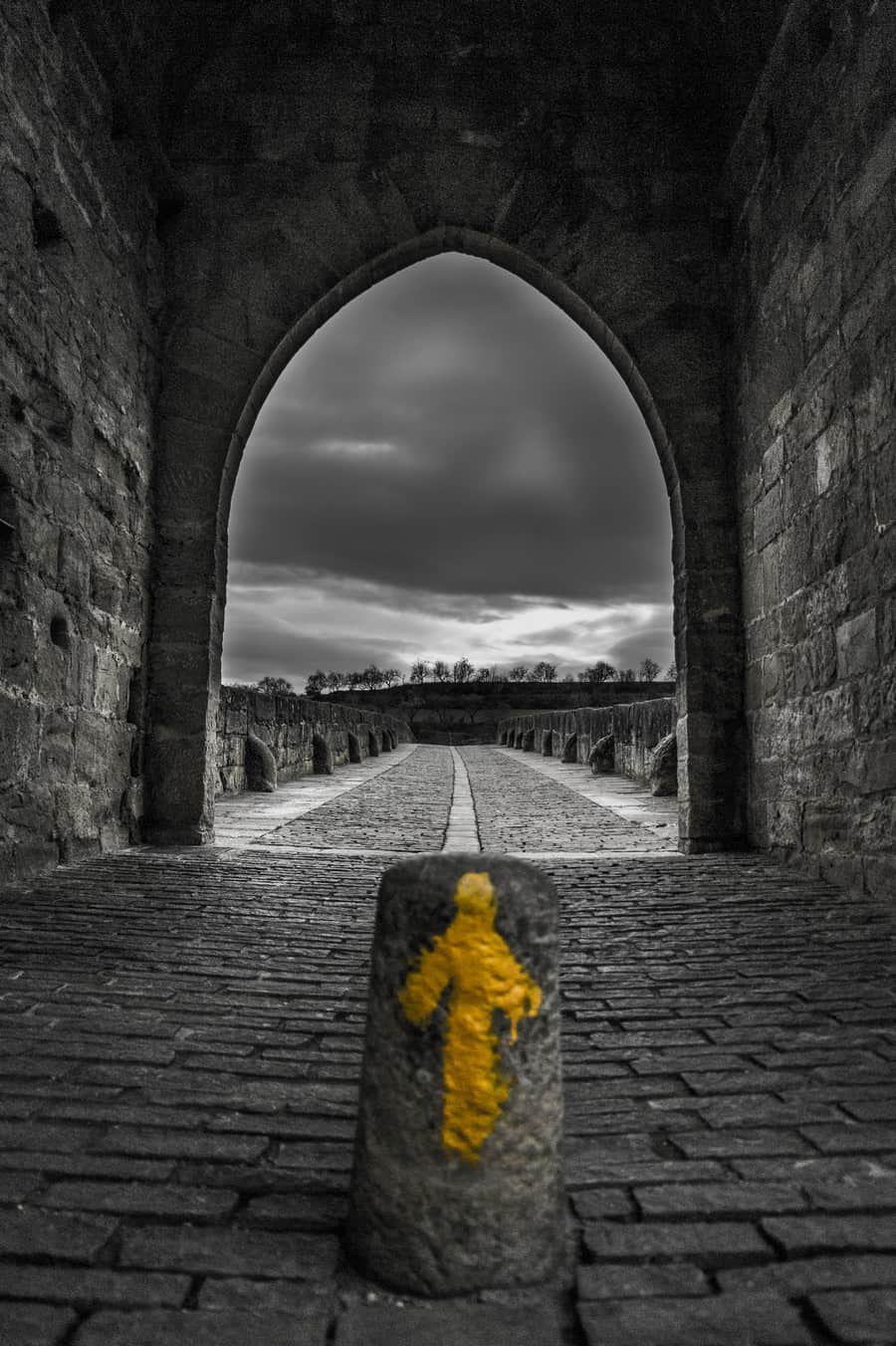 El Camino de Santiago kicked my ass. Well technically it kicked my feet. Turns out my minimal preparation for the Camino de Santiago was terrible. After a miserable effort of only 4 days, the doctor in Legrono told me that I wasn't allowed to go on until me feet healed. I had walked just over 100 km's and my feet were bloodied and blistered.
To be honest, I was relieved.
The thought of putting back on my shoes made my shudder. For the last 9 km's I had stumbled along in jandals and socks. One of the travelling fashion sins I vowed I would never break.
So while I have unfinished business with the Way of St James (an upcoming post), I did want to share with you some of my favourite photos from the Camino de Santiago. Because I had yet to reach some of the more "unsavoury" parts of the Camino that Sherry Ott had discovered, every step of my pilgrimage had been beautiful.
There is no way you can get lost on the Camino de Santiago. Arrows, scallop shells and signs point you in the right direction at every bridge, road crossing and intersection.
Reaching the top of Alto Pedron gave views back the way I had come from Pamplona, as well as views to where I was going. The rocky path on the way down proved to be my ultimate downfall, as my too small shoes caused my toes to smash into the front.
There were so many beautiful old churches along the Camino de Santiago. But since I was walking in early March, it seemed that most were yet to open for the busier summer season.
And between every small village the well-maintained pathways of the French Way wound across the spectacular Spanish countryside.
Puenta La Reina has one of the most amazing bridges I have ever seen. It was also the 1st village I had the pleasure of sleeping in after busy Pamplona.
Most mornings I was up and walking before the sun began to sprinkle across the horizon.
Every village and town was built on a small hill. Sure it looks beautiful until you realise you have to go back up again to go through them all!
While there were only about 20 pilgrims walking each section every day, it wasn't uncommon for you to encounter them all. The people I met along the Camino de Santiago were some of the most inspiring and remarkable people I have ever spoken to. They are the ones that make the pilrgimage so special.
Every village had at least one ancient church and it wasn't uncommon to find them dotting the landscape in remote locations either.
I have travelled through Spain in the past, including cycling in Costa Brava and surfing in San Sebastian with both independent planning and a vacation planner. But having the opportunity to walk at my own pace through some of the most beautiful scenery in Spain on the Camino de Santiago has so far topped them all.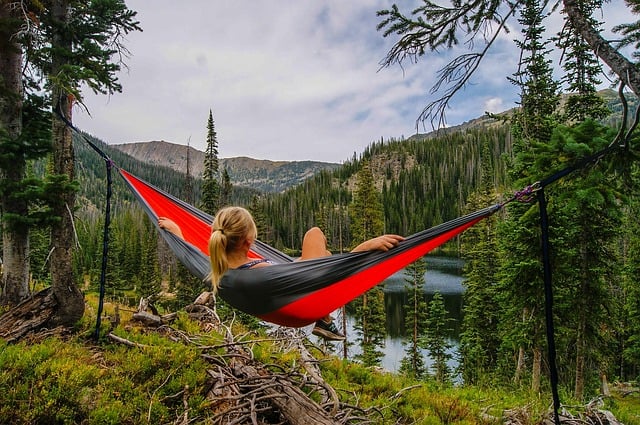 Camping with a hammock is slowly but surely becoming more popular in recent years with new and improved hammock designs being preferred by some campers, compared to the traditional tent.
In this article we will discuss some of the key benefits and drawbacks of sleeping without a tent, and analyze key criteria so that you can choose your preferred shelter choice!
Weatherproof
Most tents work well in the rain; however, you'll need to bring a tarp if you're using a hammock. Traditional hammocks are not waterproof, and are generally open at the top, allowing water to find itself inside if you don't have an adequate tarp. Moreover, a decent under quilt is also a good idea so that you can stay warm and cozy during cold and stormy nights.
Packing up your hammock after a long night of rain isn't too bad, whereas packing up a soaking wet tent is always annoying. You almost always get wet in the process.
Setup
For first time campers, pop-up tents are the simplest to setup. All you need to do is find flat ground, and bam, your setup is complete! The beauty of pop-up tents is that you don't need to worry about figuring out where to insert the poles and erect the tent. Although, traditional tents are usually more robust, and have a longer life span.
Essentially, a tent is simple, but a hammock can become a little more complicated for first timers. You'll need to find 2 trees facing a good direction and tie each end of the hammock to them. If your hammock setup is too tight, you will generally wake up with sore ancles, but if it's too loose, you run the risk of the hammock touching the floor, and insects crawling in with you.
If your campground doesn't have many trees, or if the trees are dead (they could break and injure you), hammock stands come to the rescue! Basically, hammock stands allow you to pitch a hammock if there are no trees nearby. They are portable, adjustable, and are easy to setup. The only drawback is that the ground should be relatively flat, whereas if you were to hang a hammock between 2 trees, there won't be any stands touching the ground, so a rocky floor wouldn't be a problem.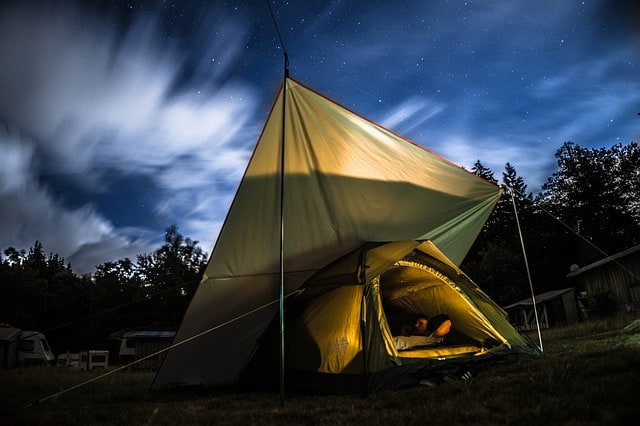 Comfort
One of the main reasons for choosing a hammock is the comfort that it provides you! It has a basically has in-built seat which is arguably more comfortable than a standard blow up mattress. You need to pick your tree's wisely though! You don't want a pinecone falling on your face mid-sleep.
If you have constant back pain and find it hard to sleep inside tents, you should give hammocks a try as they cause you to sleep sideways, similar to a banana shape, which a lot people find much more comfortable.
Price
Hammocks are usually lighter and don't include a wealth of poles and gear that tents do. Depending on the type of hammock that you purchase, they are usually quite similar to tents. You can however, find very cheap tents <$60, but they most likely won't last long.
A good tent or hammock can cost between $200-500 without accessories. If you need a hammock stand, that will add to your cost, just like a mattress and other tent necessities will to its cost.
Top of Cappadocia day trek – with Middle Earth Travel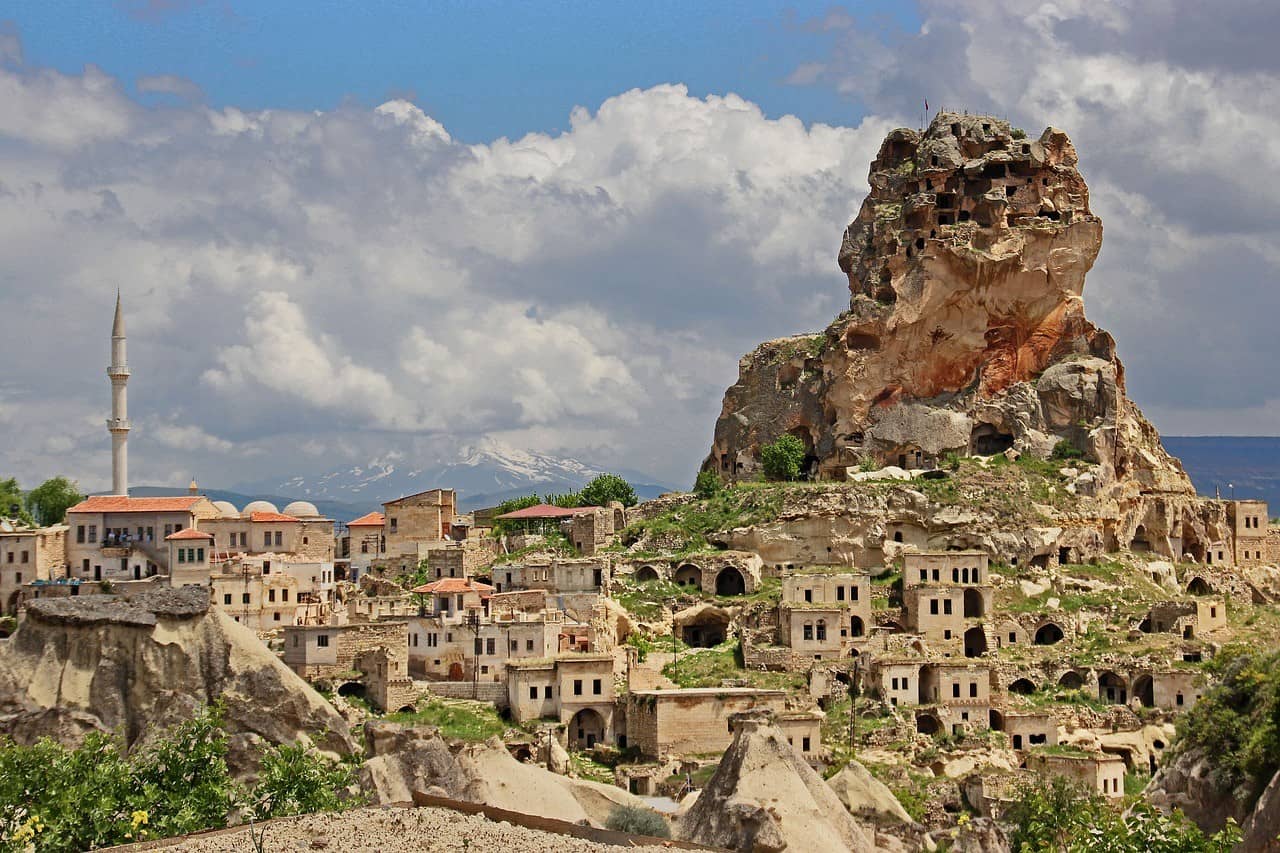 Trekking through the valleys of Cappadocia's fairy chimneys with Middle Earth Travel feels more like the set of a Star Wars movie than a historical region once carved out and lived in by humans. Churches, homes and pigeon houses are scattered throughout the valleys, all waiting to be explored. The best part is, Middle Earth Travel know all the hidden secrets.

Top of Cappadocia day trek – with Middle Earth Travel
On the 26th of July (which just so happens to be my birthday!) Middle Earth Travel took us on their private and guided Top of Cappadocia day trek. From Pasabag, along the top of Cappadocia and down through the Gulludere Rose Valley to Goreme, we trekked 15kms in one day! (We recommend gett