Last week we posted an update on realising our dream and why we quit our jobs. Today we wanted to share with you our exciting live blogging updates and a chance for you to meet some of our partners that we are working with in Italy and Spain over the next 2 months.
Italy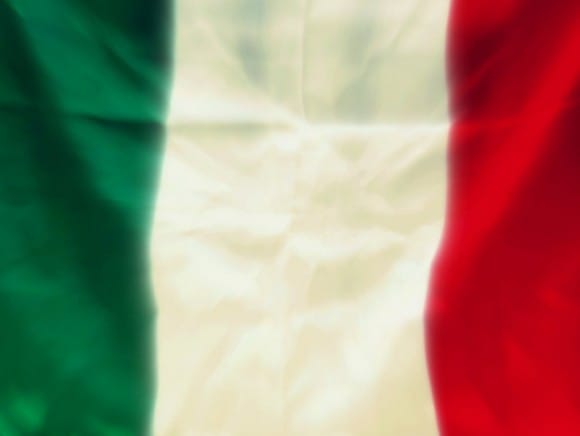 Throughout Italy we have been able to further develop our partnership with our good friends over at HostelWorld. They are providing us with an opportunity to rest our weary bodies after all the adventures we plan to get up to.
The best part is that we will be staying in private hostel rooms for the entire trip so it will be a perfect opportunity for us to showcase how easy it is for travelling adventurous couples to stay in hostels rather than hotels.
We love the atmosphere of hostels when travelling as it gives us a chance to meet other travellers to swap stories and experiences with. Plus we get the other hostel benefits like kitchens and cheaper accommodation. While still having the privacy that a private room gives us rather than a dorm room.
#Blogville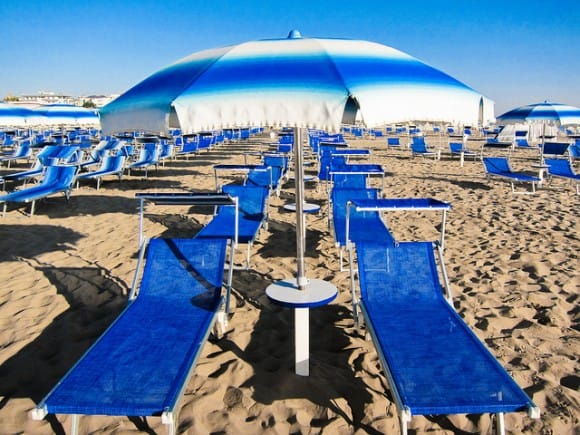 We are also really excited to be joining a handful of other talented bloggers in Rimini in the beautiful Italian region of Emilia Romagna. We are planning to "eat, feel and live like a local" for 10 days in a beachside apartment courtesy of the friendly folks from the Emilia Romagna Tourism Board.
We will be sharing all our favourite adventures, food and stories with you right here on our travel blog. Make sure you follow us as well on Twitter through the #Blogville hashtag. And join the team on Twitter @BlogVilleEmRom.
Spain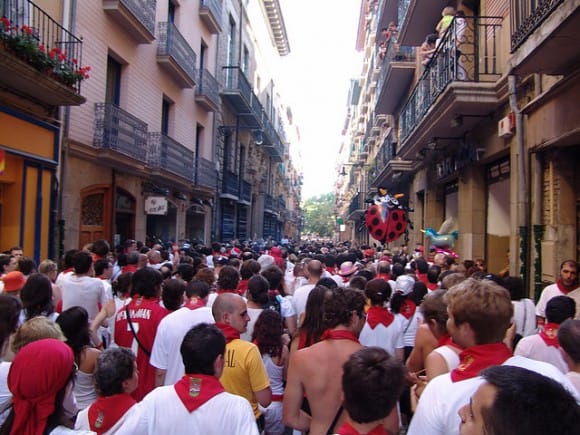 After 6 weeks of piling on the pounds we are going to have to work some of it. So on to Spain where we have a jam-packed line up of adventure travels planned.
To start with we will be partnering with the amazing team over at Busabout for the world famous Running with the Bulls. We are both seriously petrified of actually taking part. But there is no way we can call ourselves the Kiwi Adventure Couple if we decide not to run.
I just think we will be leaving the jandals at the start line as I definitely don't want to stumble in front of a 500 pound bull!
Fingers crossed we come out of that alright as we have two whole weeks of sunshine, sand, sangria and surf ahead of us. This will be our first time partnering with Stoke Travel and we will be joining them for two weeks for their San Sebastian Surfing camp.
We have only heard amazing stories about the crew and visitors that frequent the surfing camp on the northwestern coastline of Spain. And we have been firmly told that we have to make sure we bring along our party hats as well as our boardies as there are some wild beach parties!
Live Blogging
Our most exciting news is that we are currently trialing a new way to keep you all updated.
So during the entire two months we will be trying to update you not just on a daily basis but continously. Everywhere we go, every photo opportunity we have and every bit of delectable food we stuff down our throats will be shared with you right here!
We will be tweeting, updating Facebook, checking-in on FourSquare and shooting photos on Instagram throughout the entire trip.
For each city or town we visit we will have a corresponding #hashtag which will update our movements and photos as we move about. For example in Rome we will be using #fjROME. Along the Amalfi Coast it will be #fjAMALFI. Pretty sure you will get the idea.
The best thing you can do is sign up for our free newsletter to be kept up to date with all our travels as well as check back here every day to see where we go, what we do and what we eat.
The part that we are most exited about is that we want you to help us out on our journey. We need your suggestions through Facebook, Twitter or in the comments below each post to give us your favourite places to visit or eat at.
This will not only give us the best trip ever but also give us the chance to share with the rest of our readers the fabulous things to do on their own trips throughout Italy and Spain as well.
So start the ball rolling and give us all your tips, tricks and adventures below!